Space and ventilation are often the two biggest issues that force homeowners to opt for a renovation and that is the case with the small and modest Chivalry Road Residence in South West London as well. Revitalized and given a fresh, modern makeover by Sketch Architects this lovely gorgeous terraced home relies on a glass rear extension along with a change in floor plan that produced a more cheerful interior. The obvious addition in the rear is an idea that is all too common in recent times and it now holds the new kitchen and dining space along with a smart social zone. One notices a wonderful blend of textures and finishes here with steel, glass and brick finding space next to one another.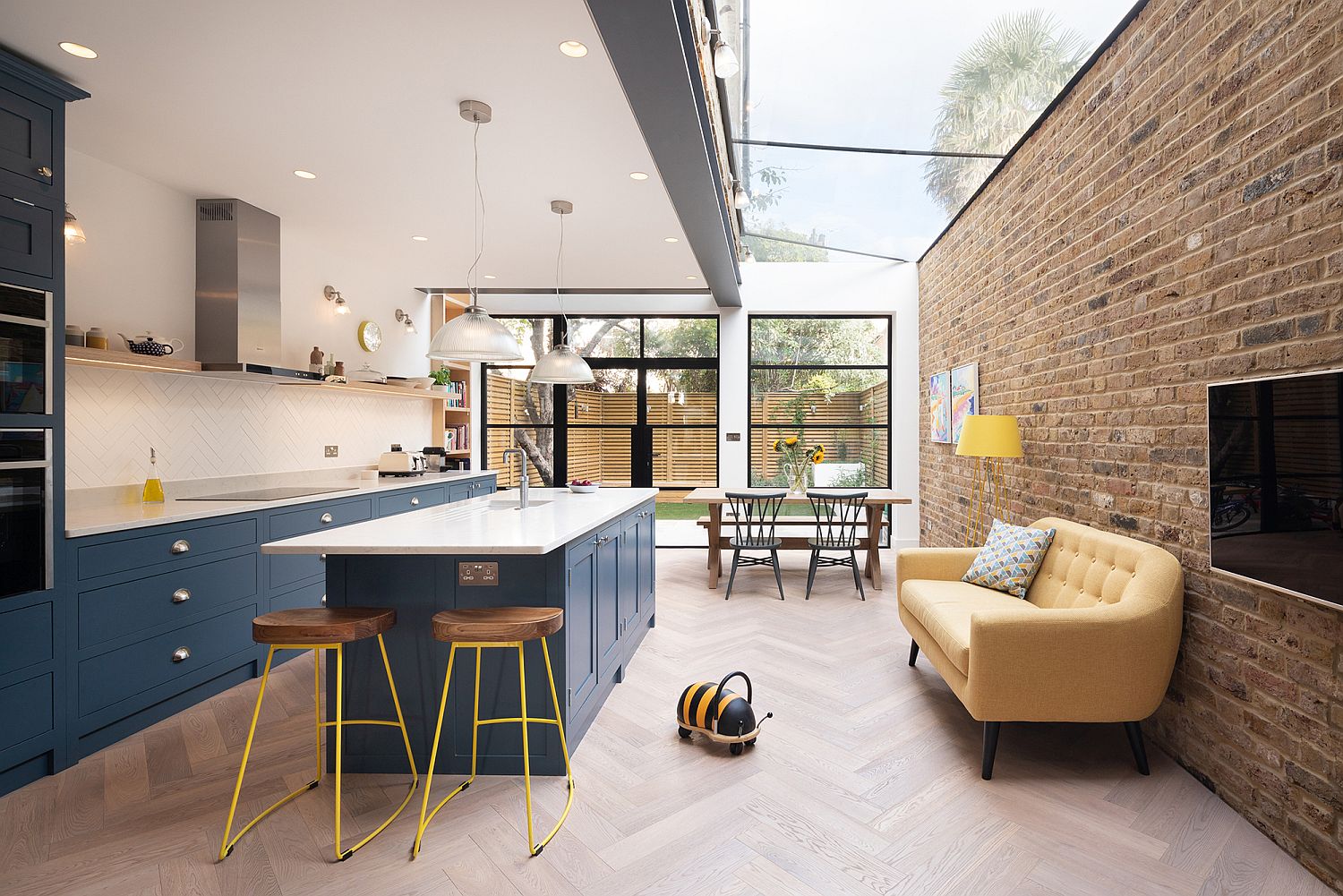 Another smart new feature is the central double height living area that now feels much more spacious than before. Exposed steel surfaces are smartly combined with bright blue cabinets in the kitchen while full-height glass walls bring ventilation indoors. The basement contains the playroom and the family room now while the ground level holds kitchen, dining and the lounge. Dining and kitchen at the rear sit on a different level to the lounge with the bedrooms, master bedrooms and other personal spaces occupying the top floor. [Photography: Adam Scott]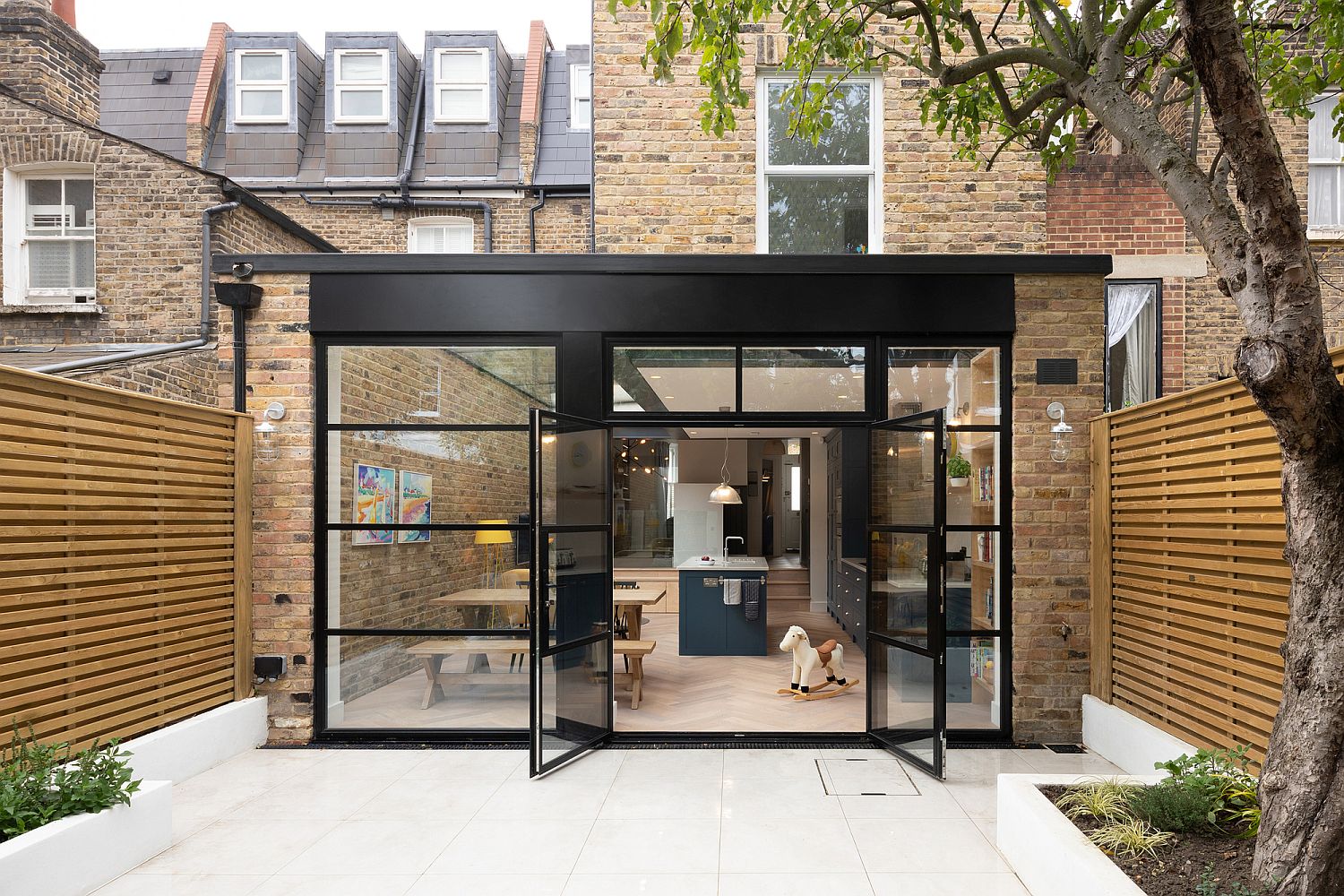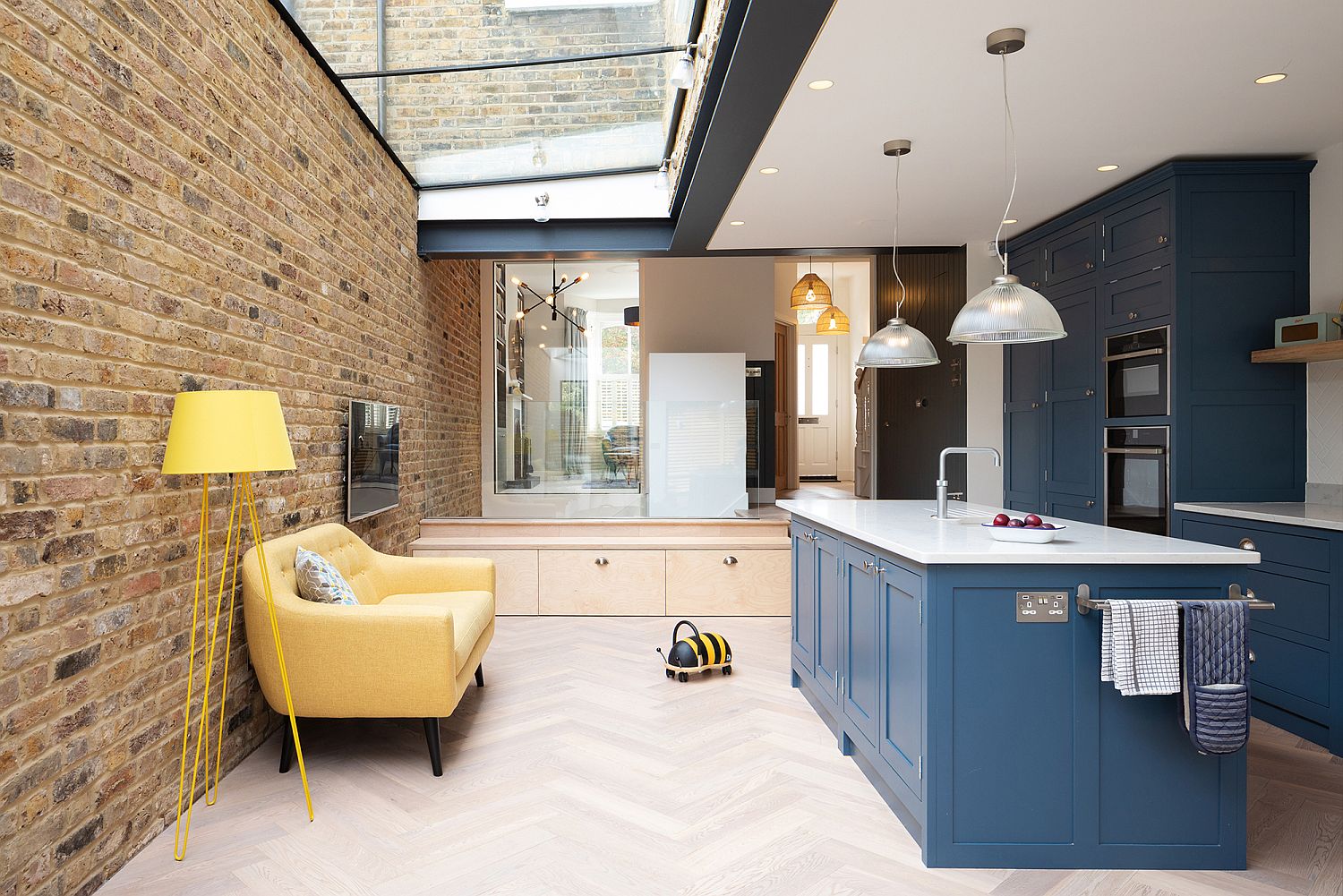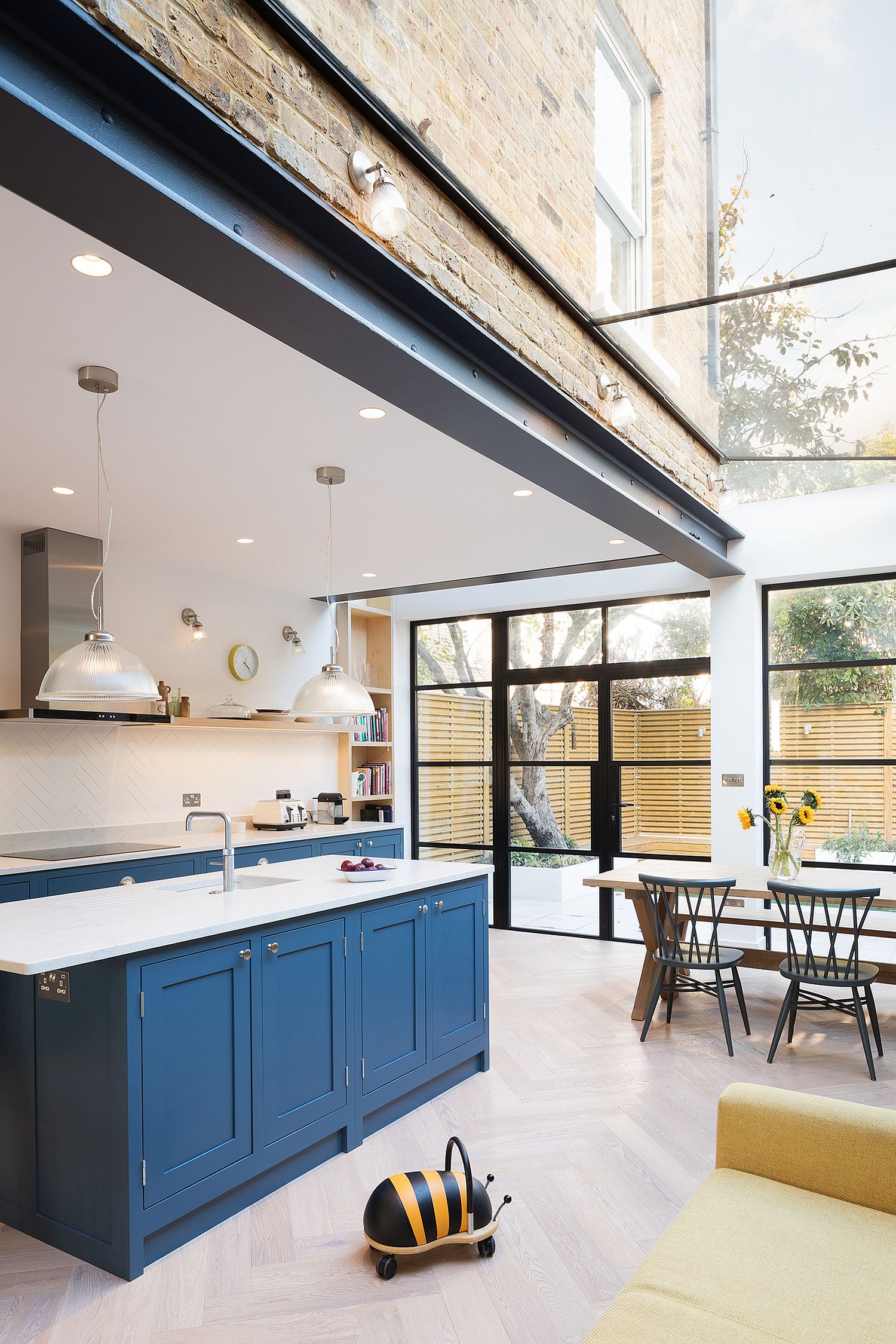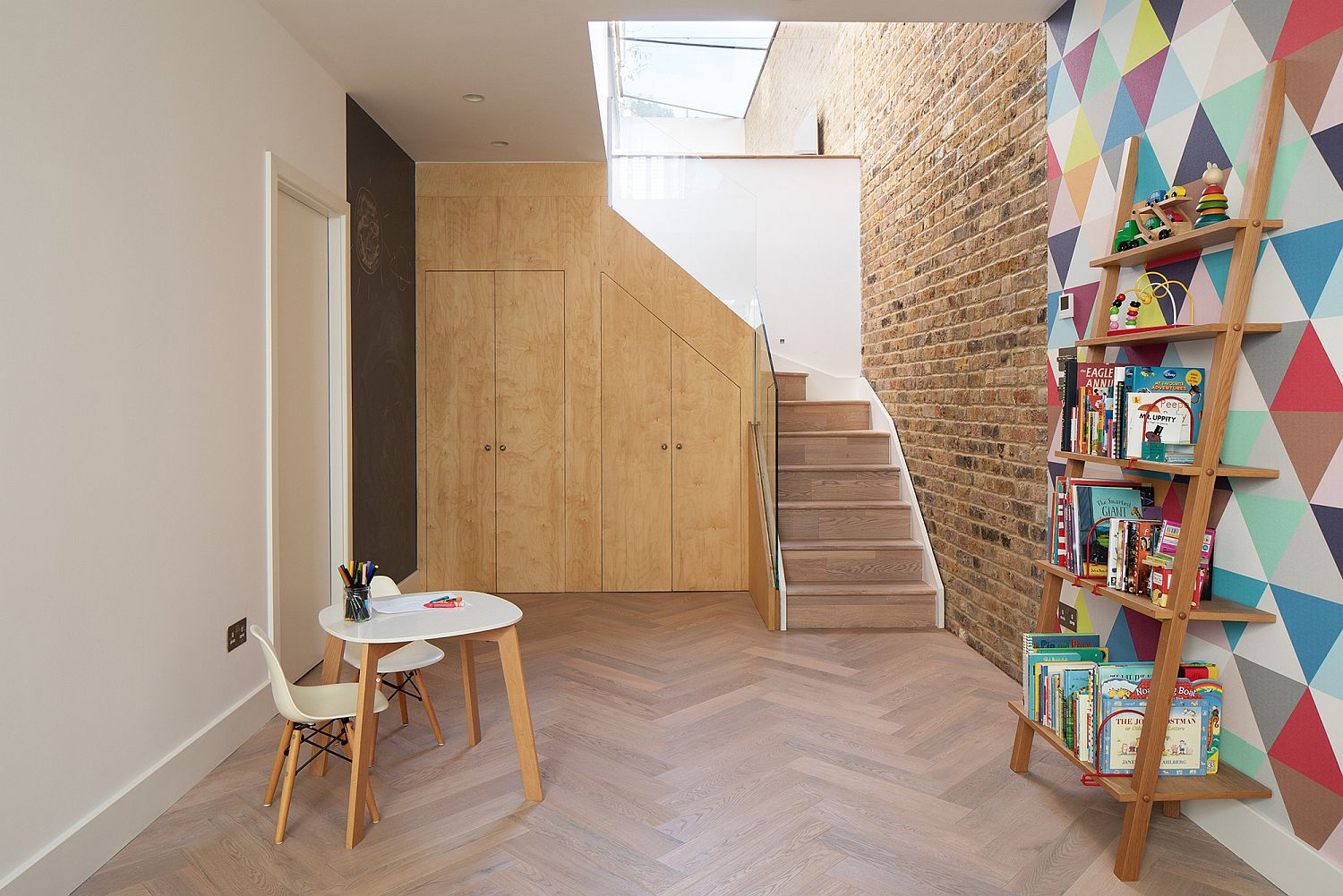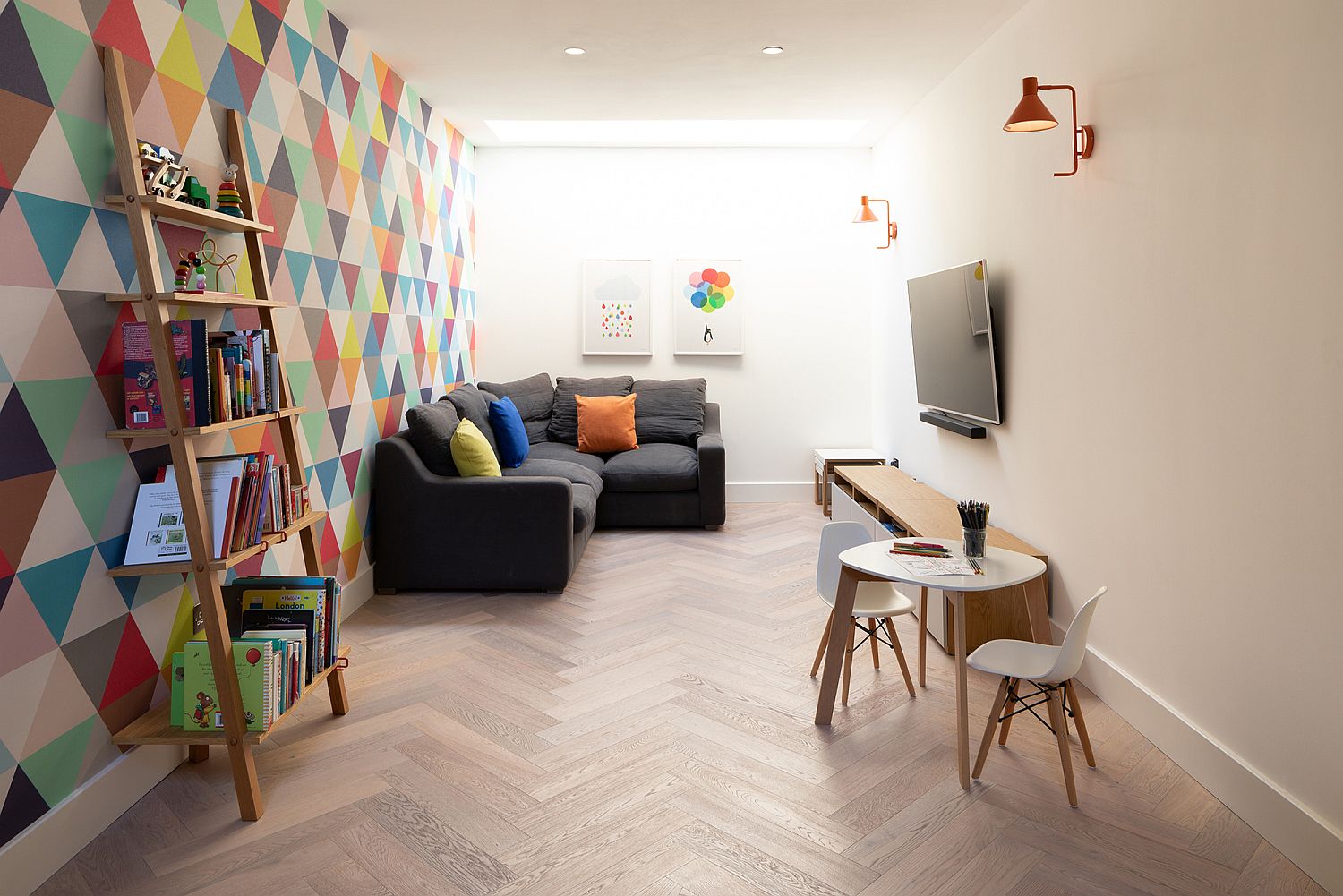 The brief presented to Sketch Architects asked that the available space within this small terraced house was maximized. The existing building had already been extended with a partial side return, but each space was very separate from the next and the layout wasn't working for the young family who lived there. Each small space felt disconnected from the next.