This cozy, open-plan mid-century terraced house in the west of Edinburgh is a perfect example of converting your space into something that works for your needs at home. This home had belonged to the clients for several years, and had previously been extended to the front. The extension resulted in a long narrow kitchen, separated from the living room. This layout created a disjointed feel in the home, with the family often existing in separate spaces, unable to speak to each other. The owners of the house were keen to create an open-plan, sociable layout that features the kitchen at its heart.
The project was completed by AGORA architecture + design, with photos by Alix McIntosh.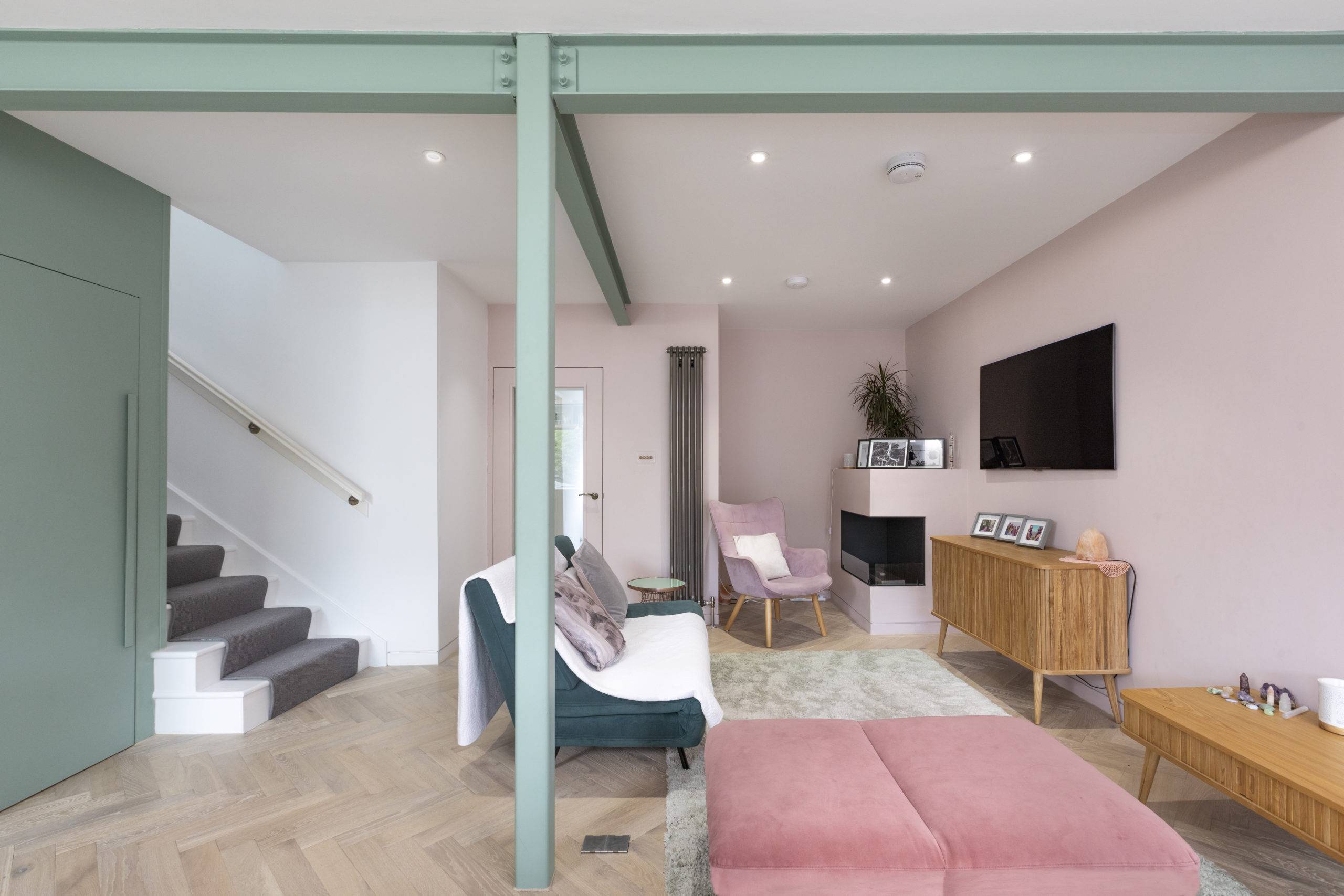 Moving the living spaces to the back of the house was a key design proposal, leading to the creation of the L-shaped living space. This creates a full-width space, which benefits from the natural light provided by the large windows to the garden. To maximize the natural light coming through the large windows, the kitchen and dining areas are arranged along the outside wall. The windows and doors of the space were altered to maximize light and garden connections.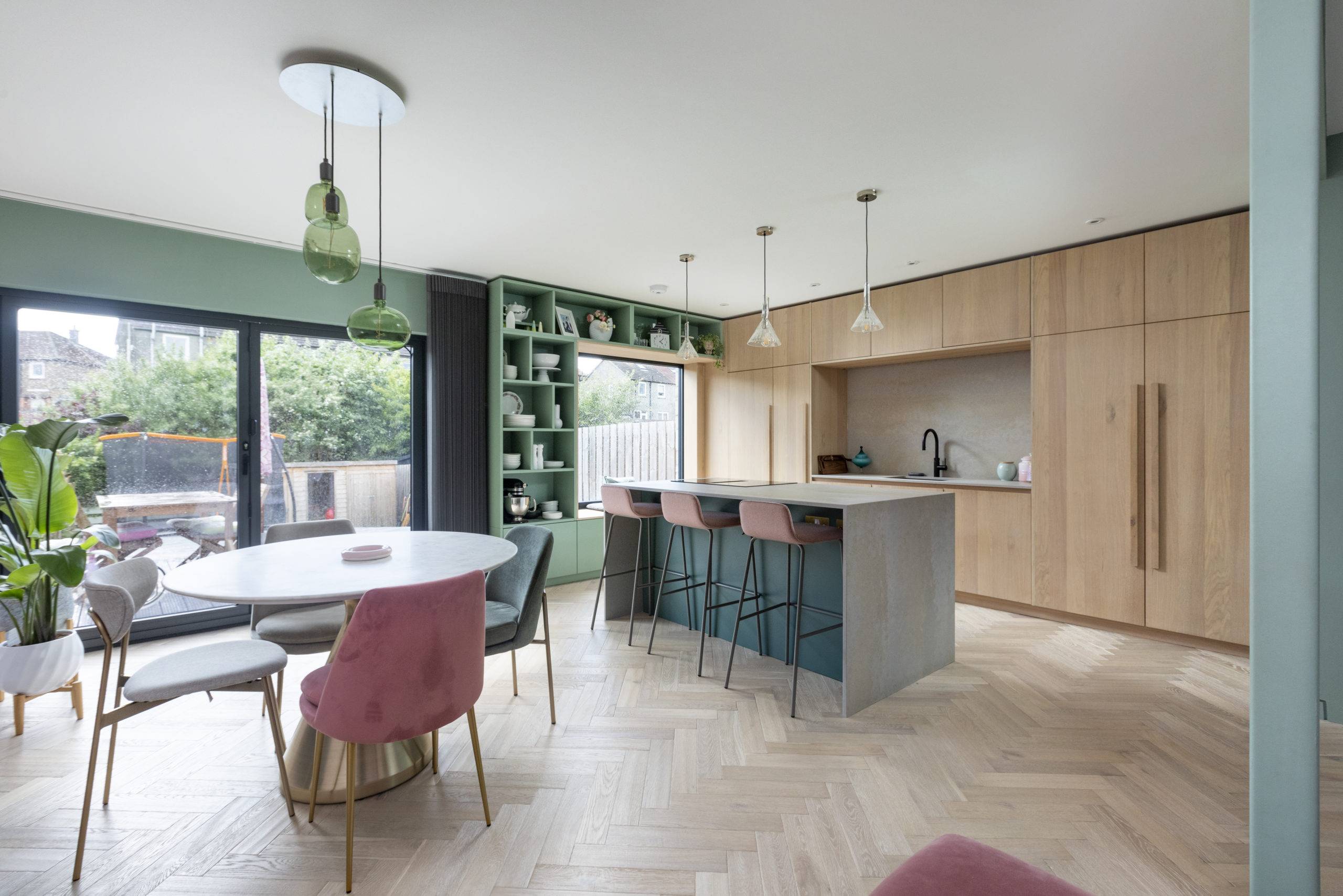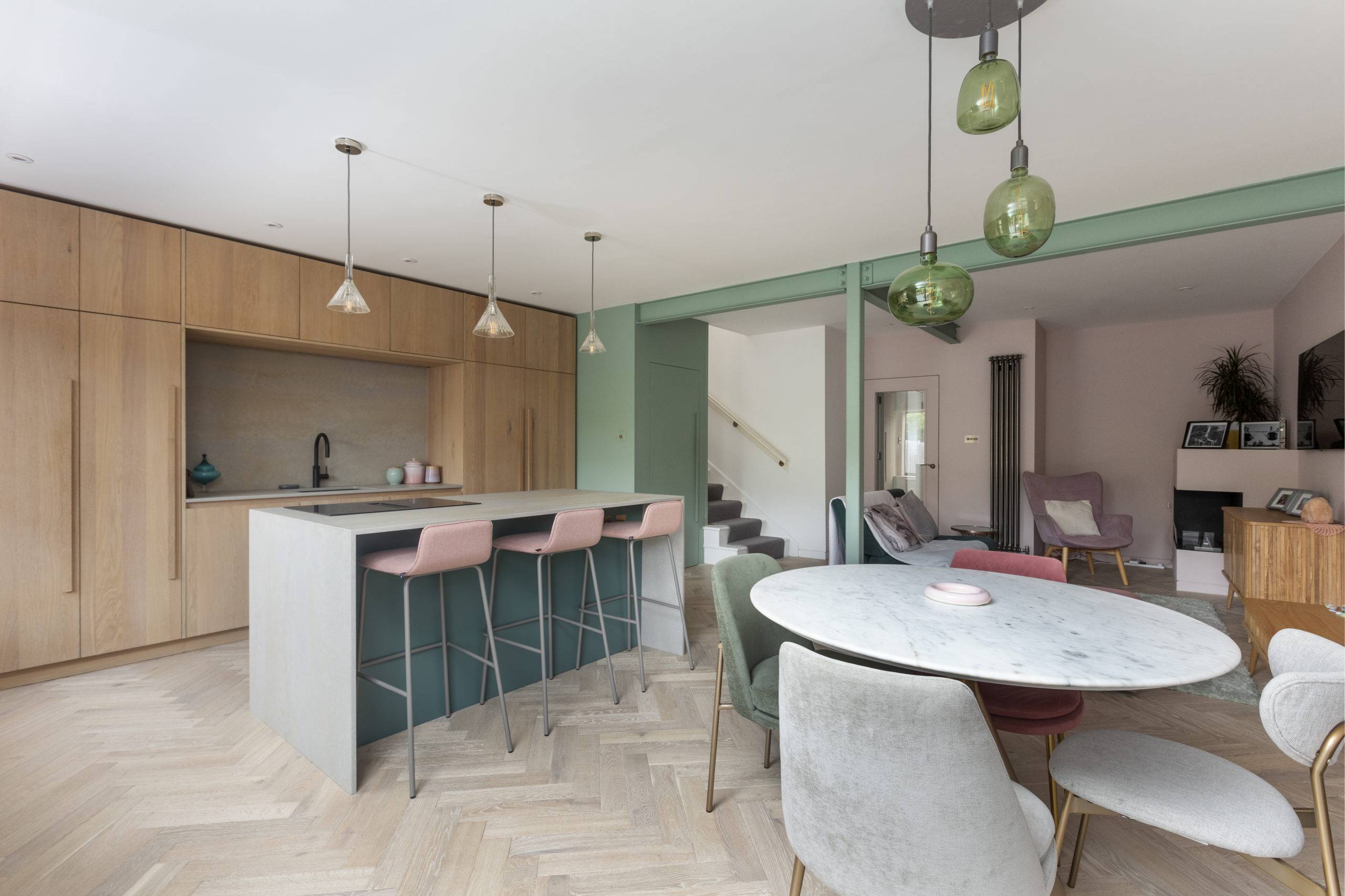 Outside of the main living space, a study / spare bedroom has been created to the front of the house in place of the old kitchen. The hallway was widened to accommodate a bench, and a built-in coat cupboard was created in the hall, providing a welcoming and practical entrance.
Since the kitchen sits within the main living space of the home, the units were treated as a piece of furniture themselves. AGORA worked closely with the kitchen manufacturer to assure they achieved a practical but minimal design. The oven and other appliances are concealed behind full height oak doors, with a central alcove for the sink. The resulting set up allows for functionality without the appliances or kitchen accesories affecting the overall usable space.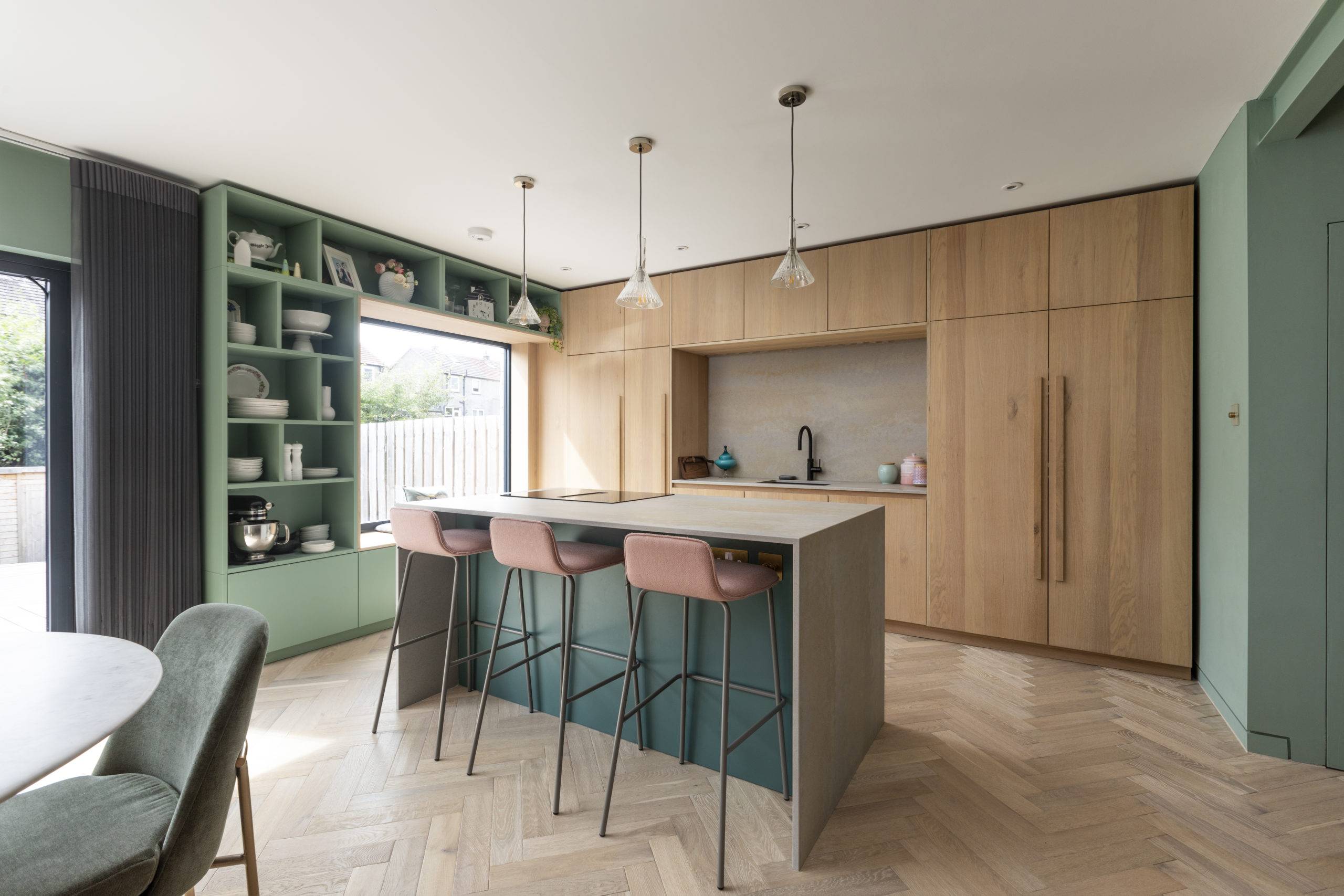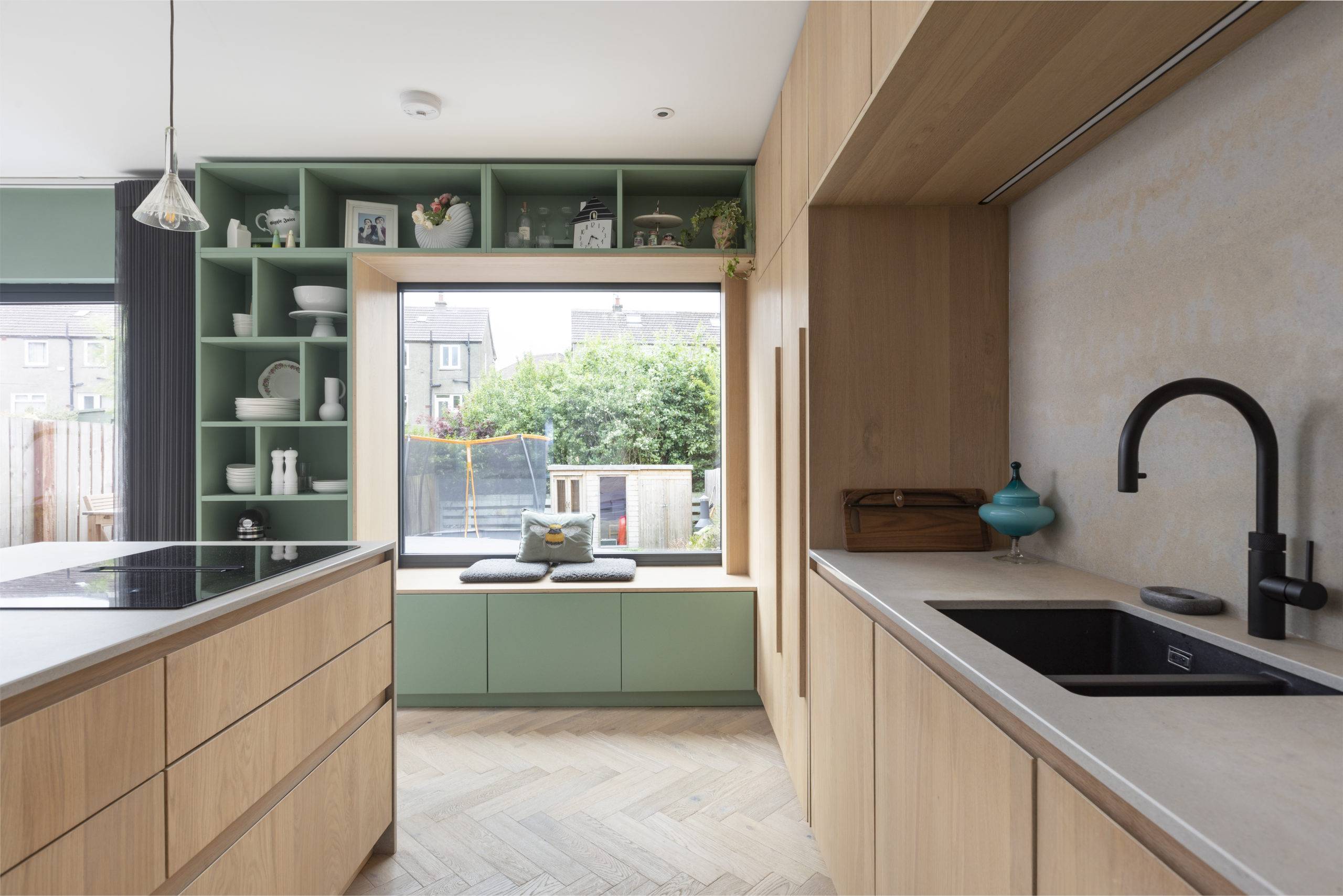 Custom full height shelving frames a large oak lined window seat, providing a place for the owners' personal items to be displayed and stored.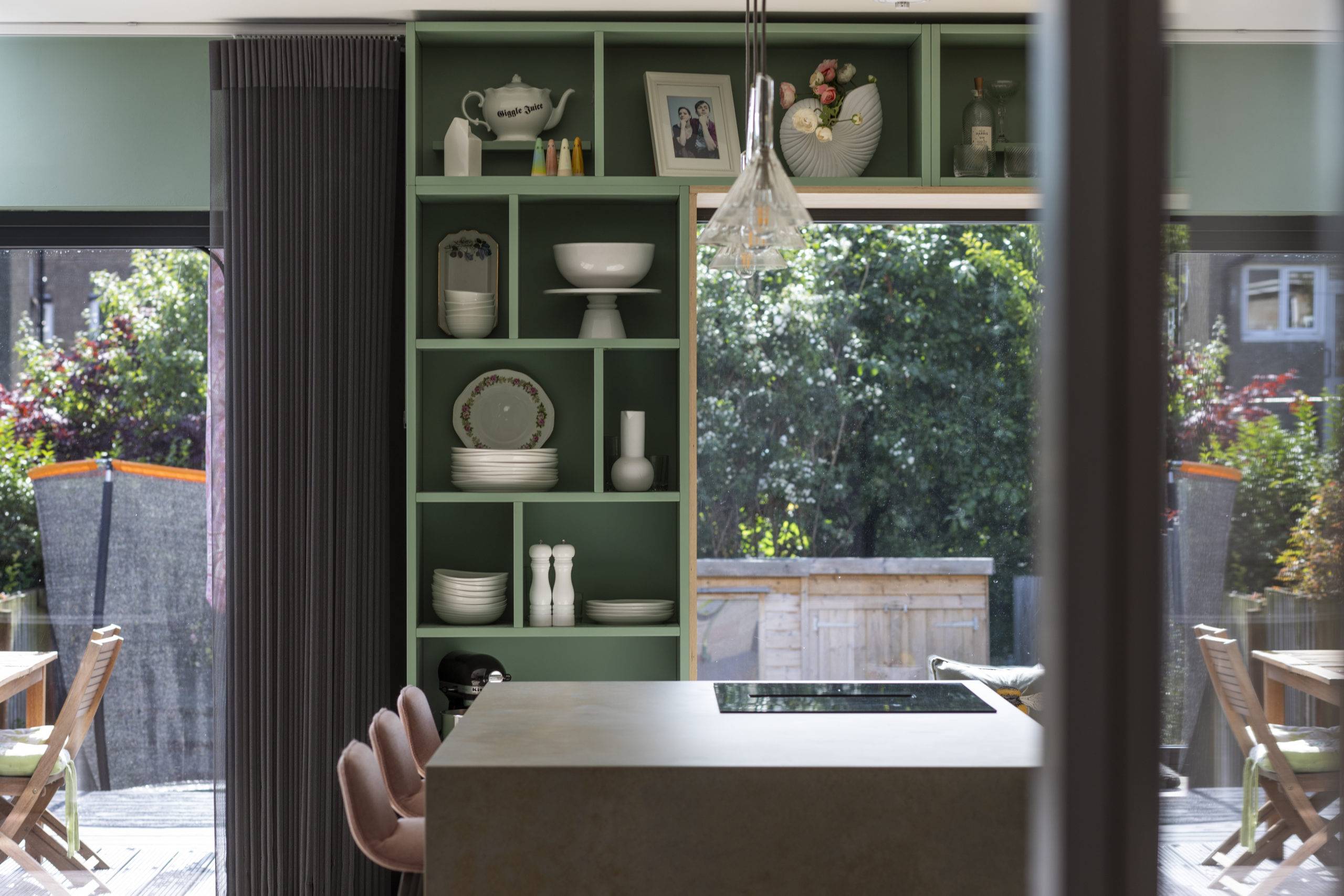 An oak herringbone floor is used throughout the ground floor, and the green and pink colour palette is adopted in the kitchen units, walls and steelwork, and the soft furnishings.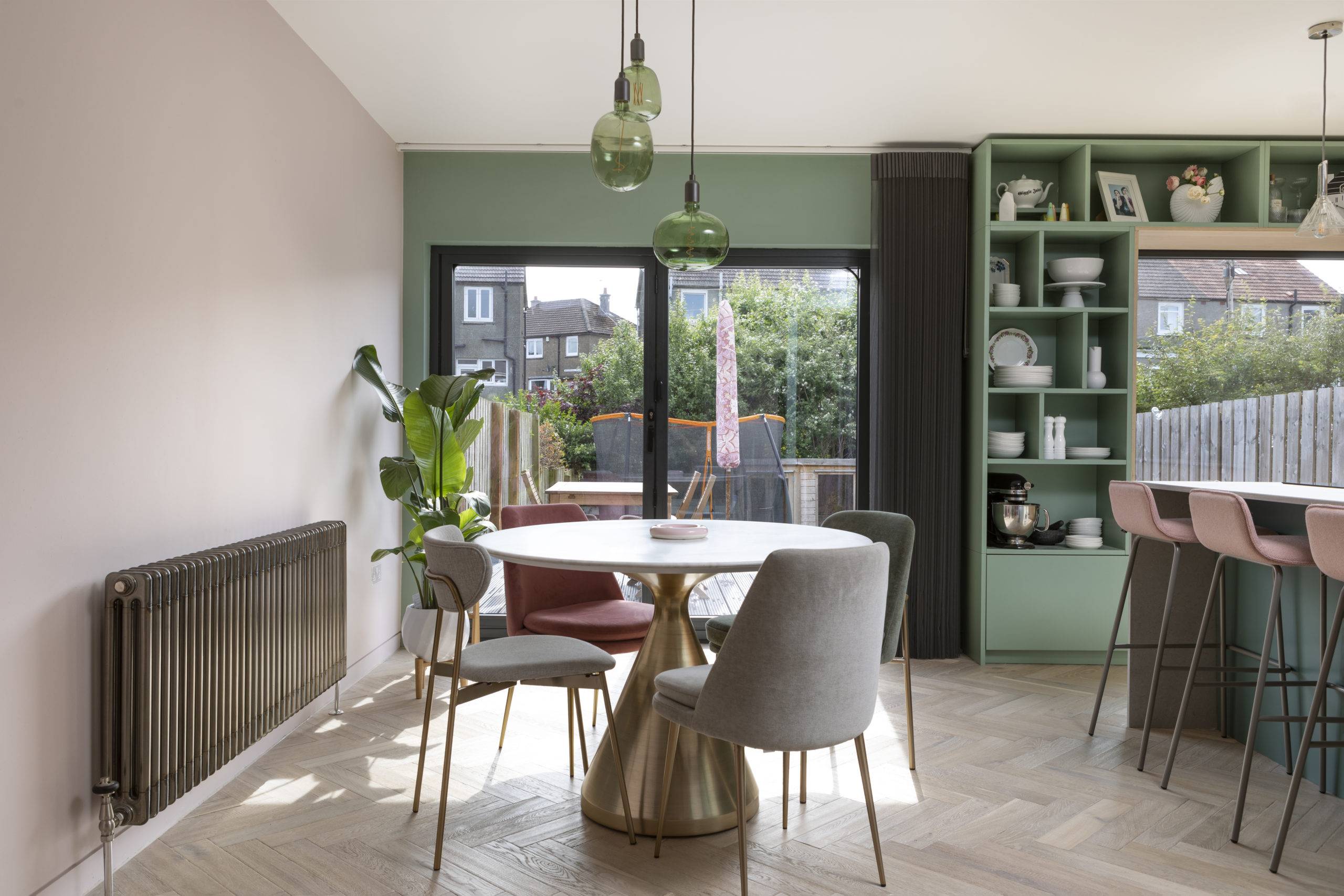 Minimal finishes were used to enhance the feeling of space within the home: flush skirtings, frameless doors, a simple fireplace, transparent switches and sockets.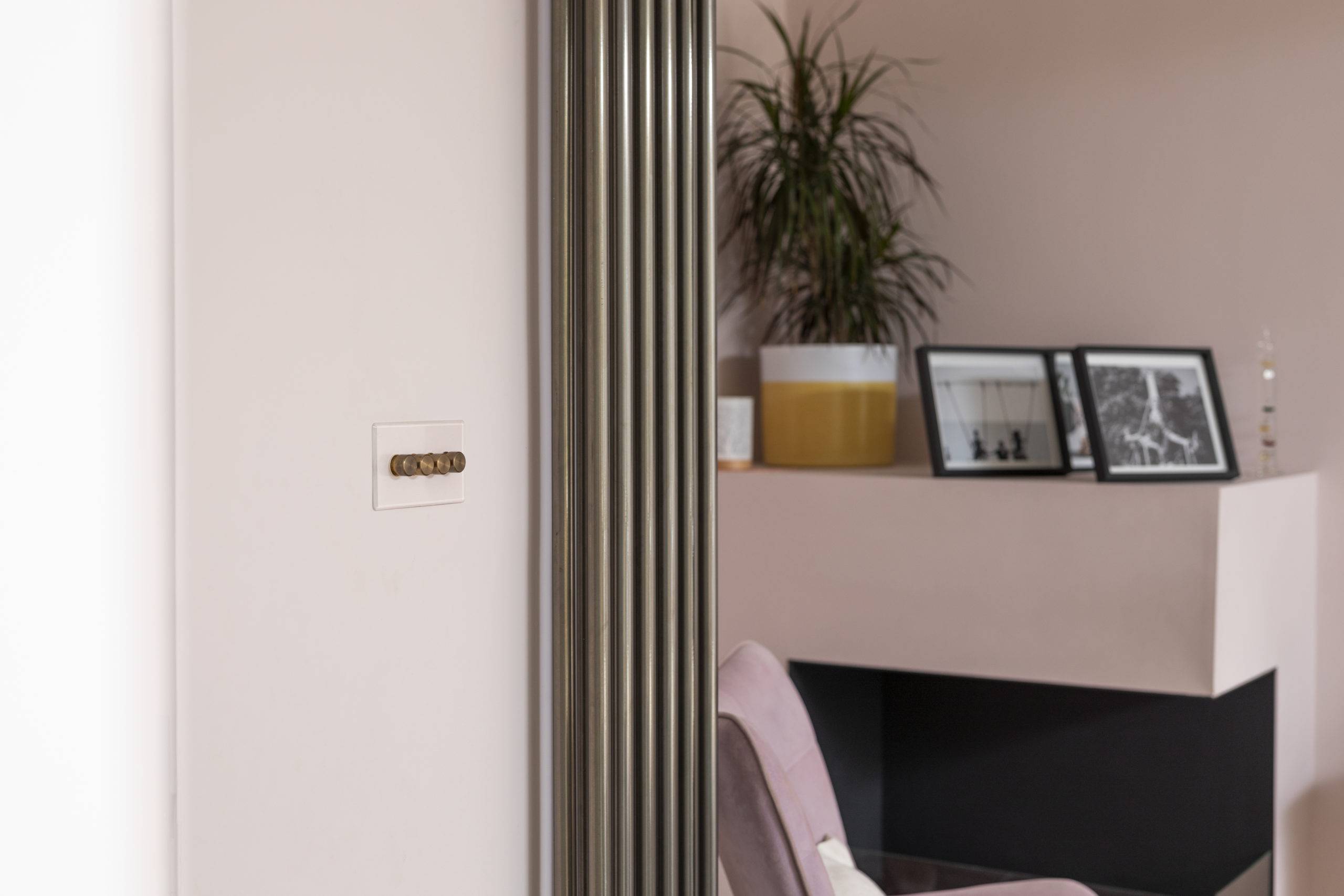 The resulting spaces are calm and relaxed, with enough room to accommodate large gatherings, while having more intimate spaces for cosy nights by the fire.