We are so used to the idea of shaping the world around us in our own image and to our own specific needs that we often forget the beauty of nature and what it is to live in harmony with it. Bustling cities and giant skyscrapers just do not have the same charm as that of a rustic little house surrounded by greenery. Built around this nature-centric design philosophy is the fabulous SJAIII by CDM Casas de México. This contemporary beach house that is just a few paces away from waves and overlooks the rugged coastal landscape of San Juan de Alima, Mexico is a mesmerizing retreat that effortlessly becomes one with the world around it!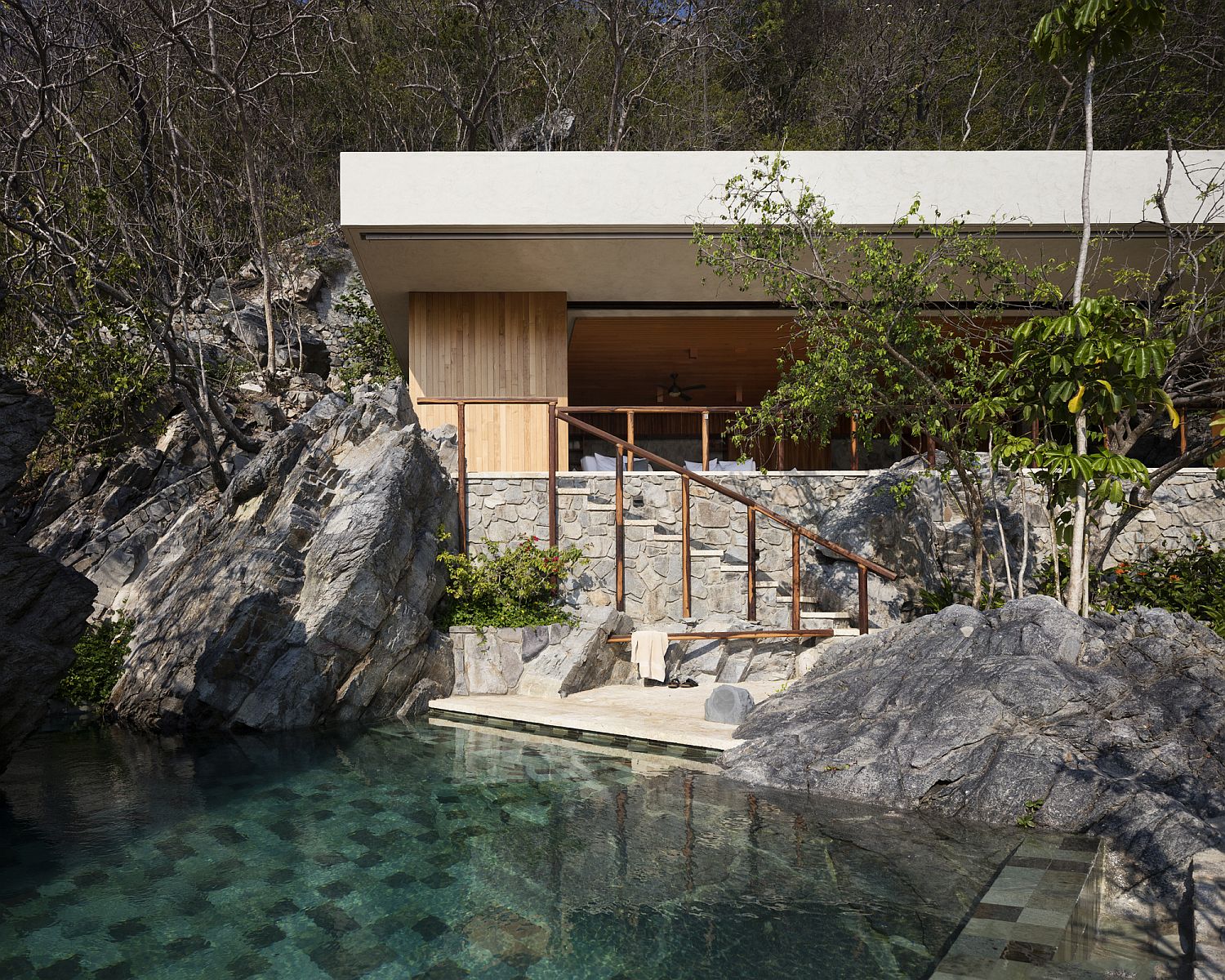 Sitting on a lush green and rocky lot on the coastline, the house invites indoors both the freshness of nature and rugged appeal of the scenery outside with eloquent ease. As vines and plants cover its edifice, rocky outposts welcome you indoors. This love affair with the coast continues in the pool area as well with the relaxing contemporary pool being shaped like a natural pond – one that is left by a receding tide as water accumulates among giant rocks! The entre idea seems simply magical and the execution absolutely spot on.
RELATED: Scenic Landscape and Natural Materials Shape Elegant Italian Residence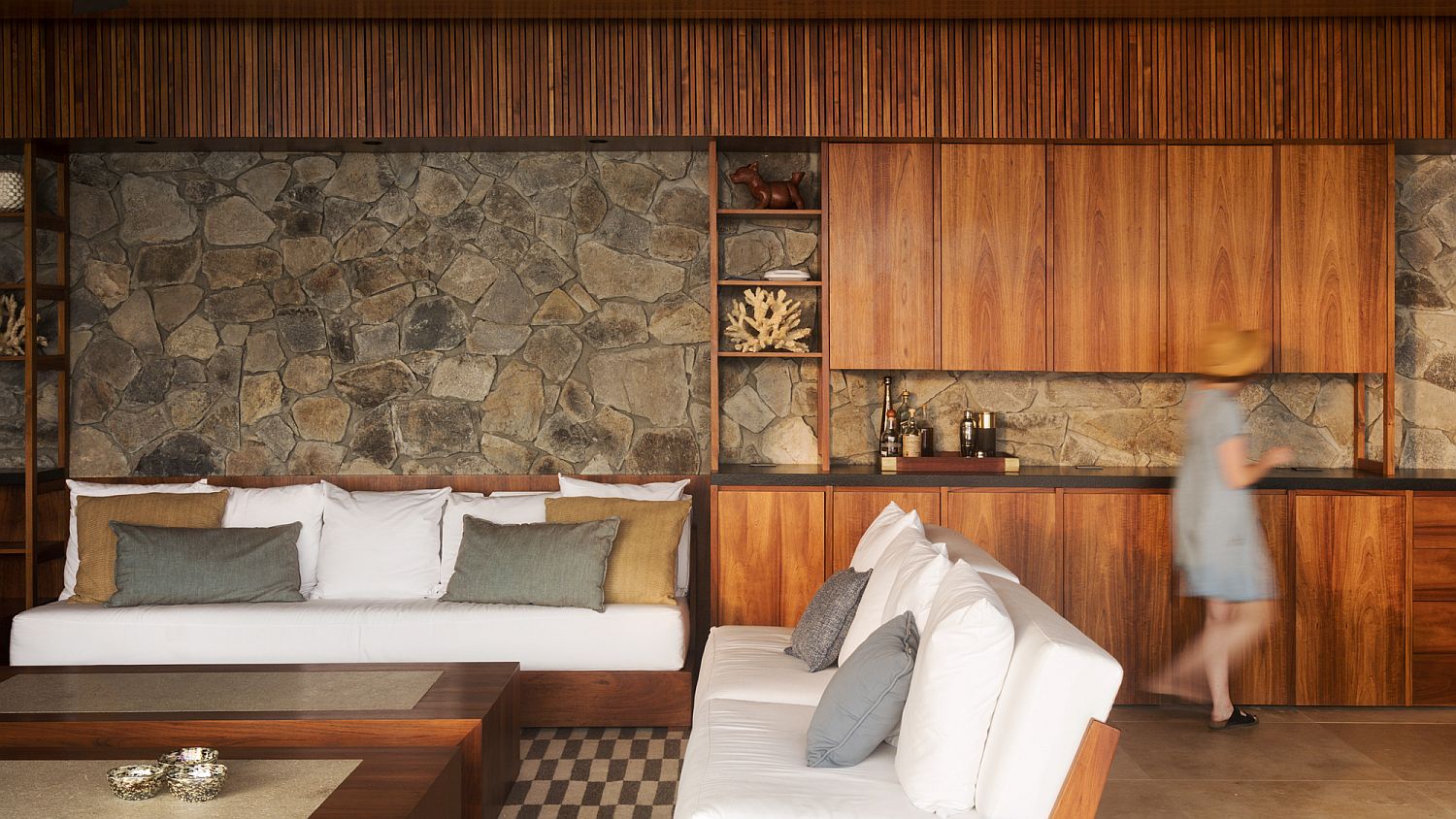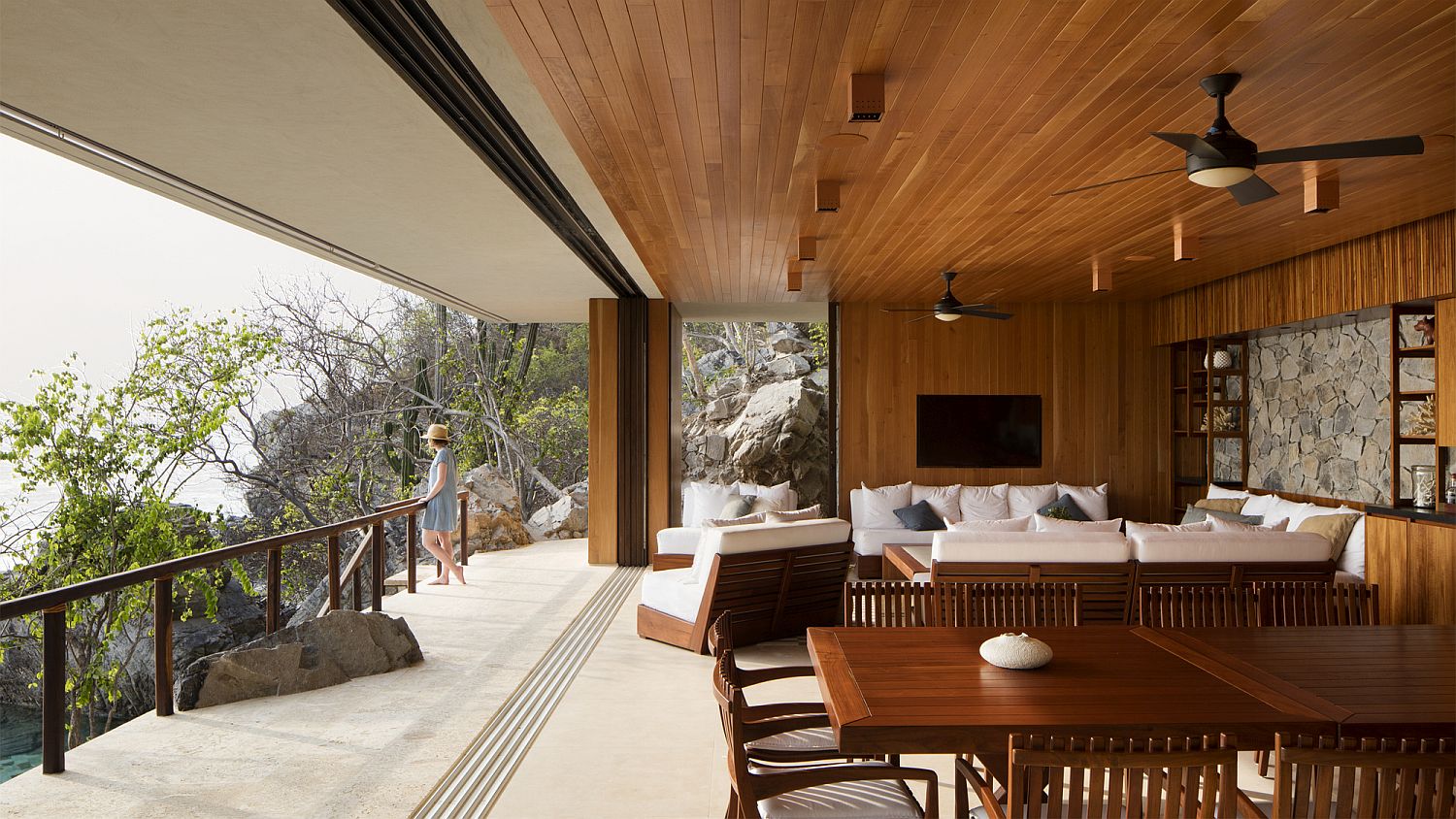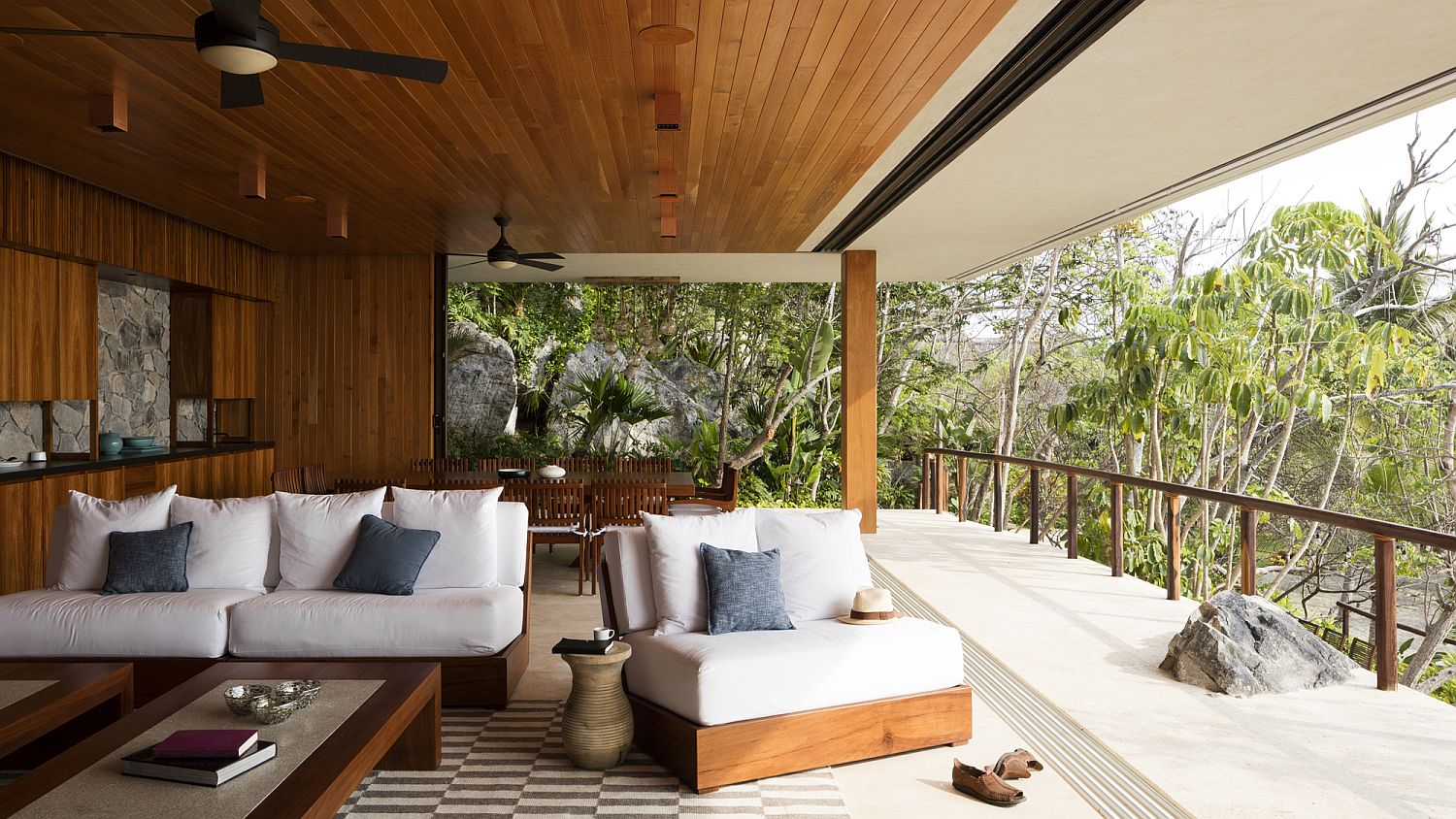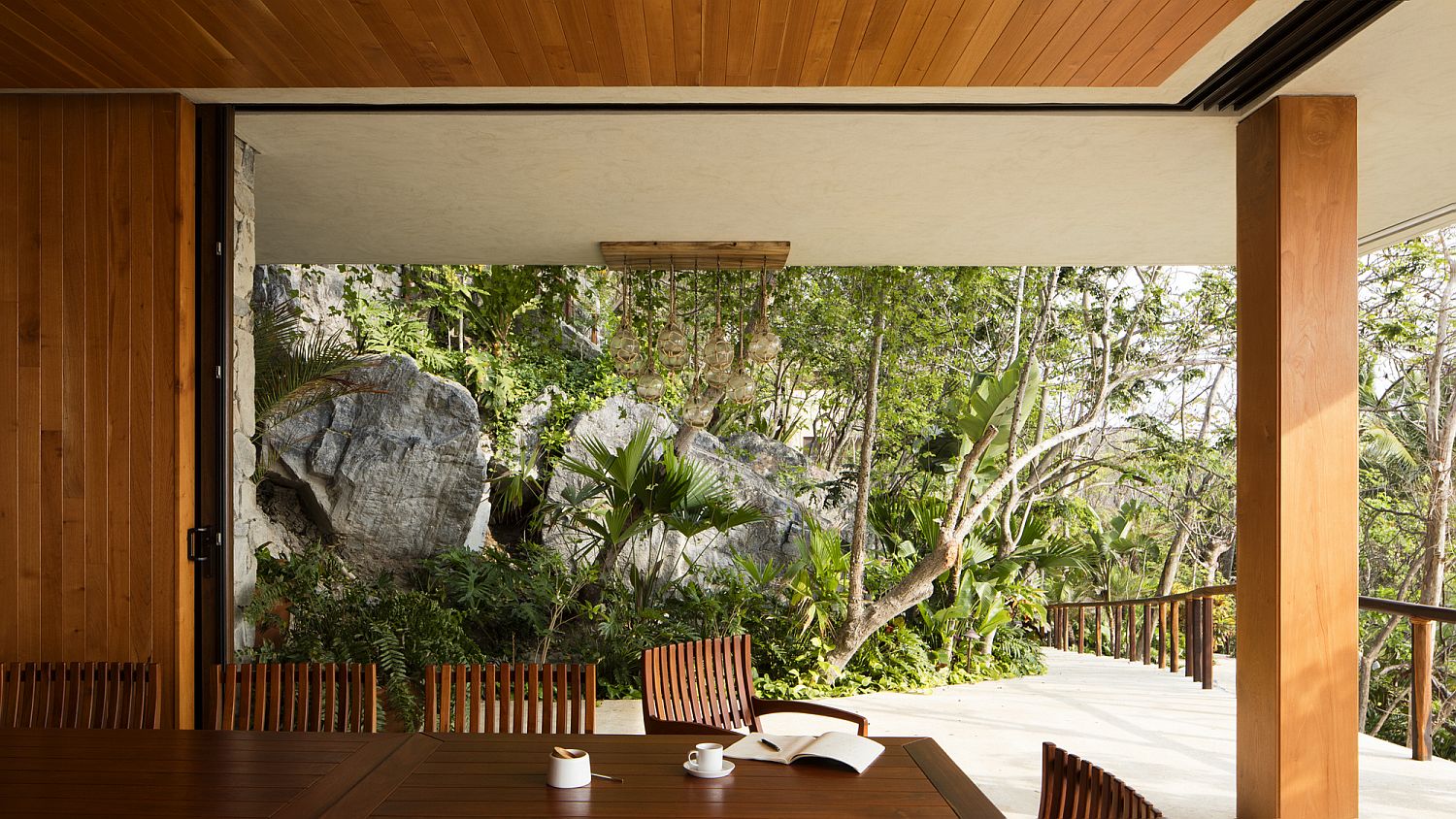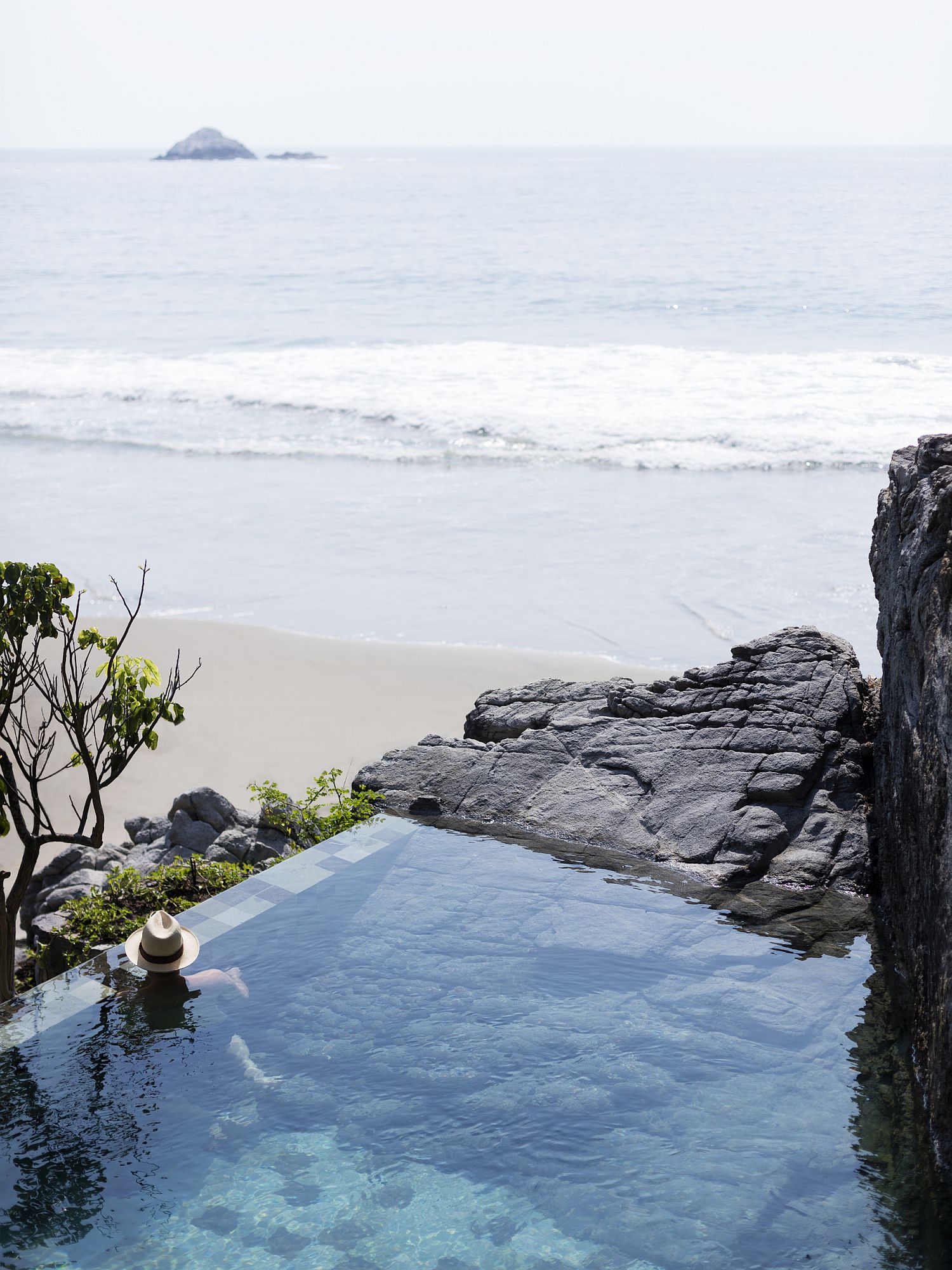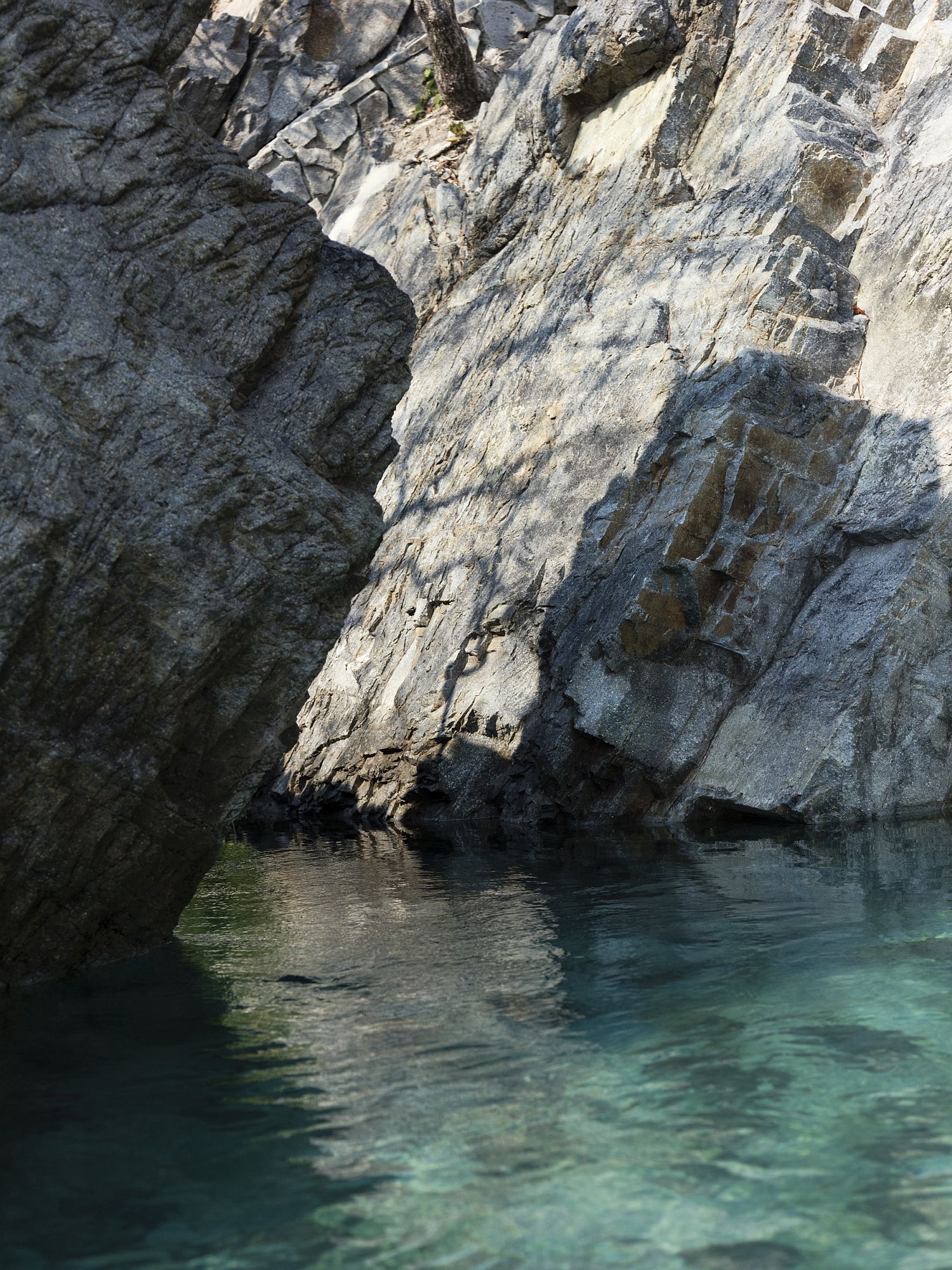 The open living area, kitchen and dining feel like a covered deck and become one with the pool area outside even as one enjoys the sights and sounds of the beach from both the public and private areas of the house. Cedar surfaces, stone walls and modern comforts combine to create the perfect refuge; a vantage point of sorts that offers some of the most beautiful views you will ever see! [From: Rory Gardiner]
RELATED: Luxury Miami Beach House with Man-Made Lagoon Could Be Yours for $29.75M!