Snacking on fast food is nothing new to any of us. But this café in London treats you to some slow fast food and salad delicacies even as its delightfully breezy interior leaves you charmed! The new Olive + Squash café in the heart of London was designed by Neiheiser Argyros to create a relaxing and yet unique dining experience that combines tranquility with a hint of greenery and a smart, urban ambiance. With a new interior that is divided into two distinctly different spaces, the slow food café seems to offer something for everyone.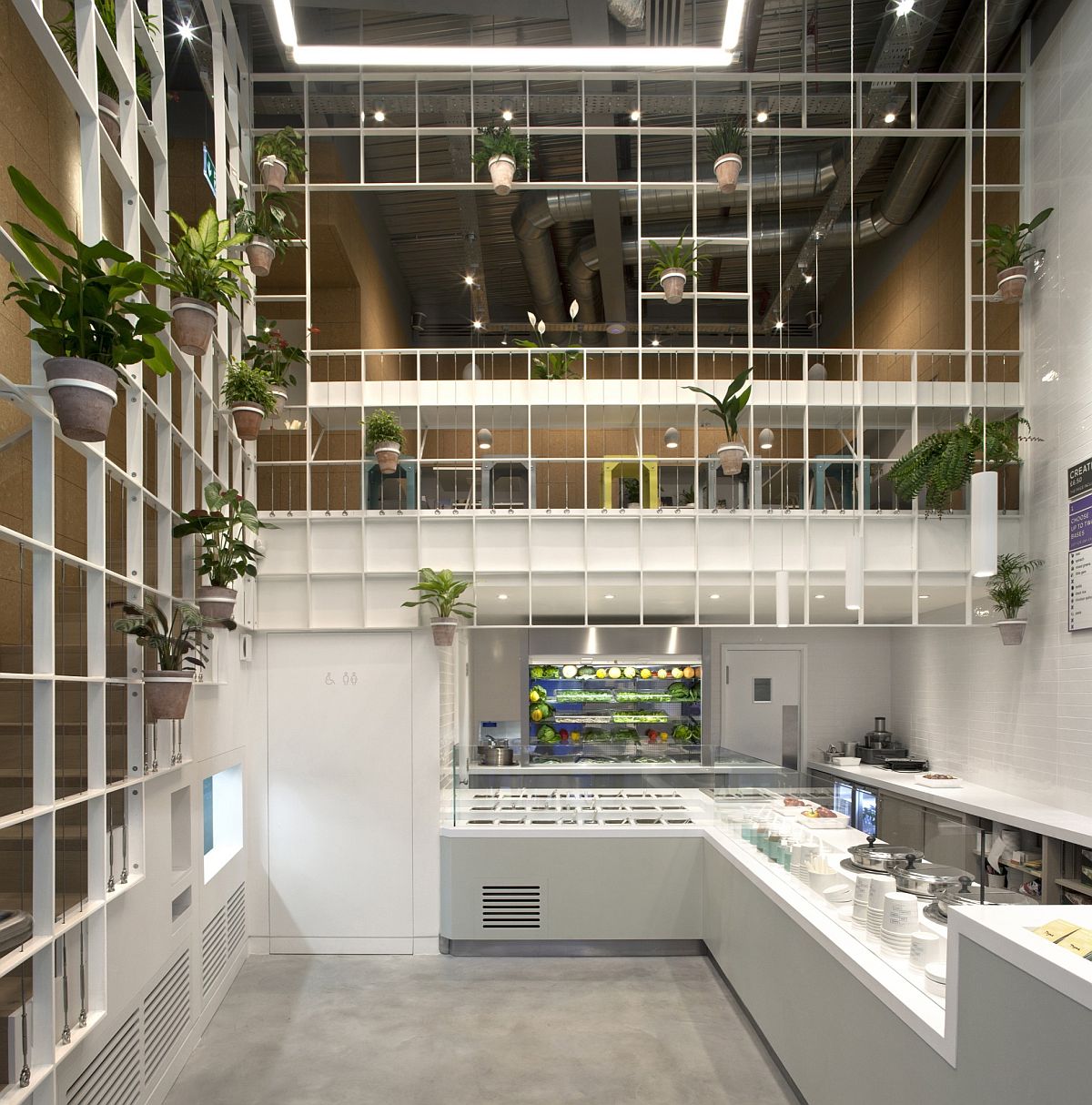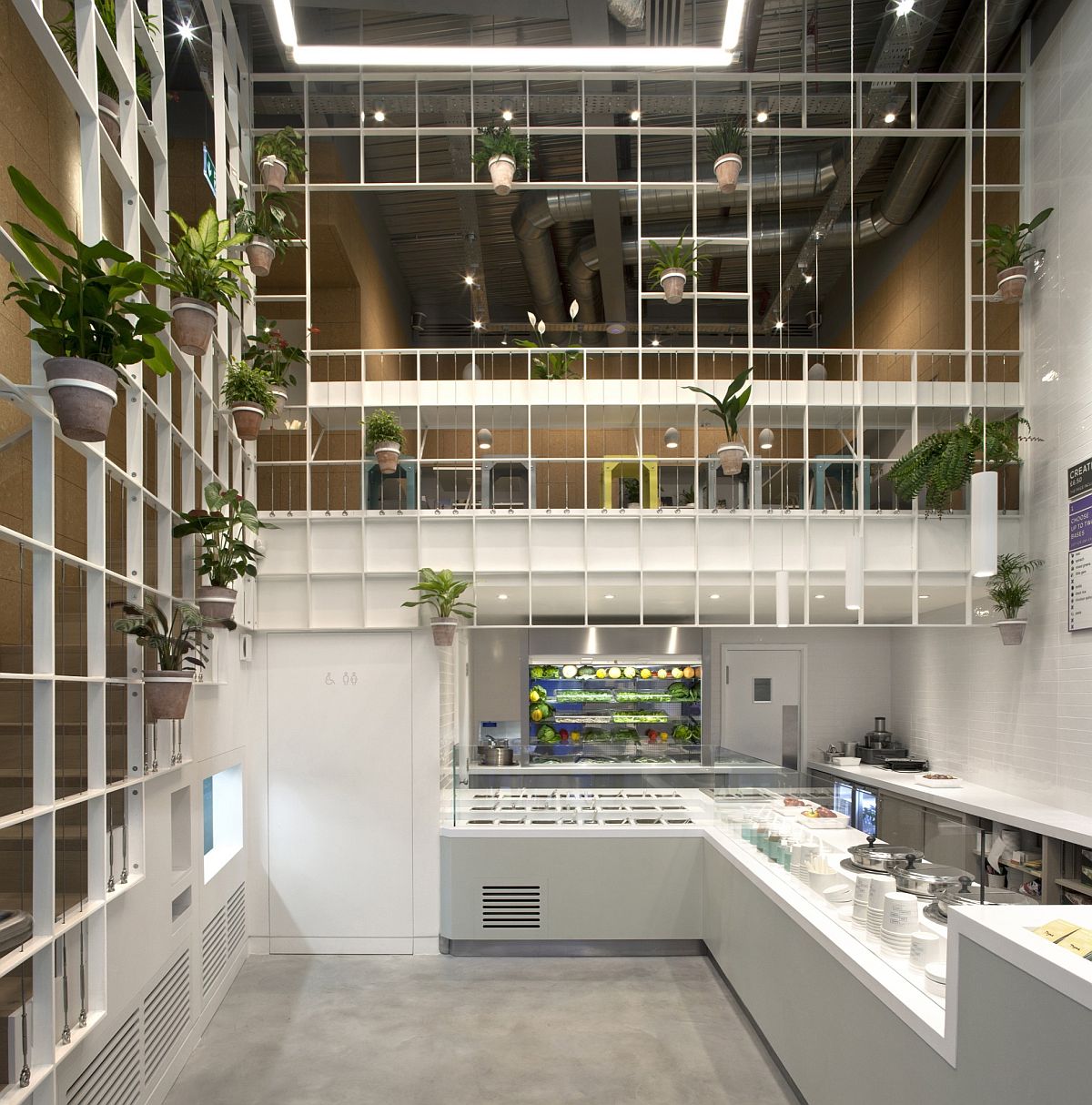 On the lower level one can see a hip and happening take-out-counter along with a custom terraced Corian counter-top for the servery display that instantly draws your attention. Color scheme here is kept intentionally neutral with white dominating the backdrop. The mezzanine level above paints an entirely different picture with warm colors and cozy textures creating a smart dining zone. A bespoke metallic grid in white divides the two areas of the café and becomes the real showstopper as it also offers ample space for potted plants, herbs and a host of other 'green' additions.
RELATED: Café Graffiti in Bulgaria: Interiors with inimitable design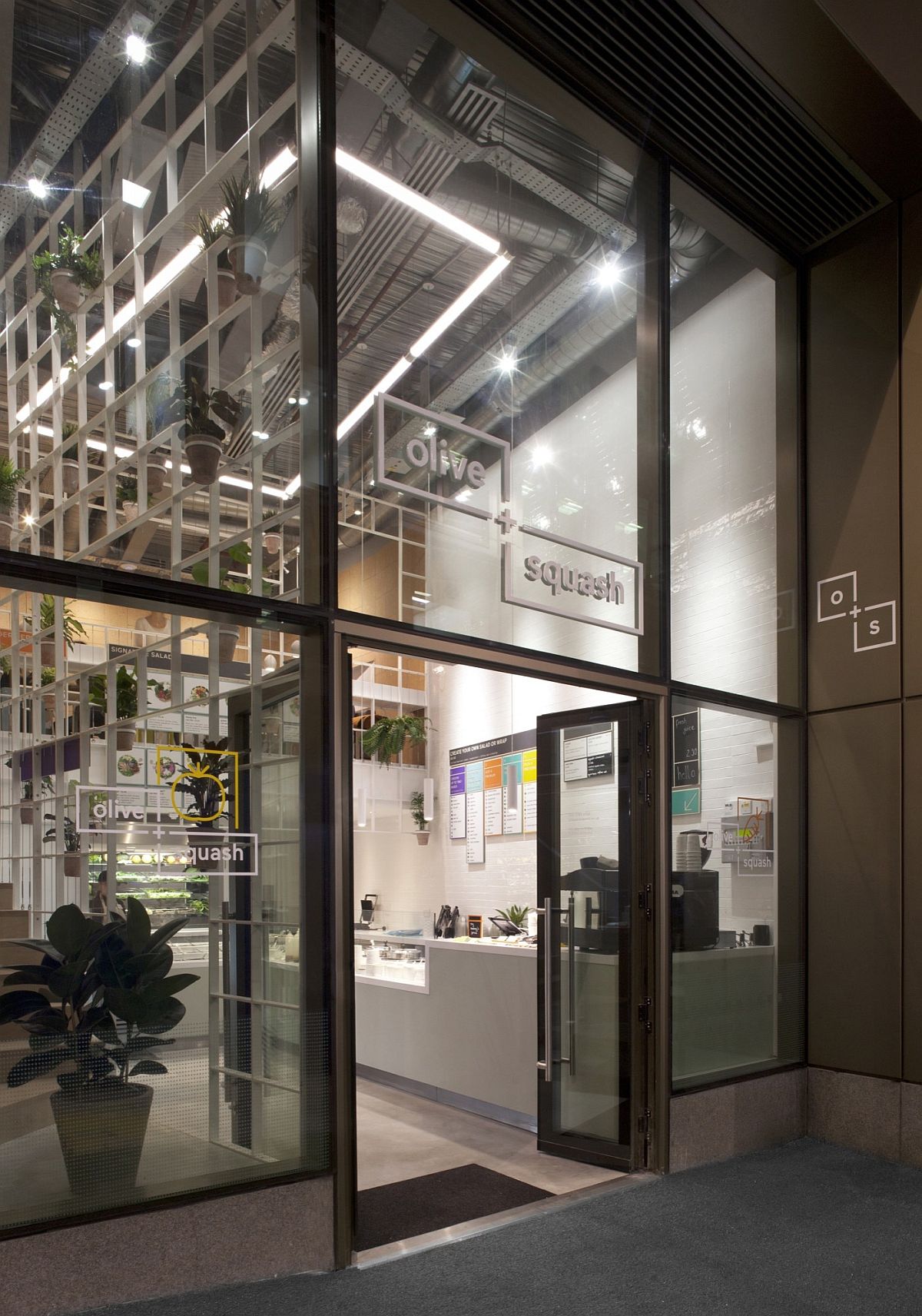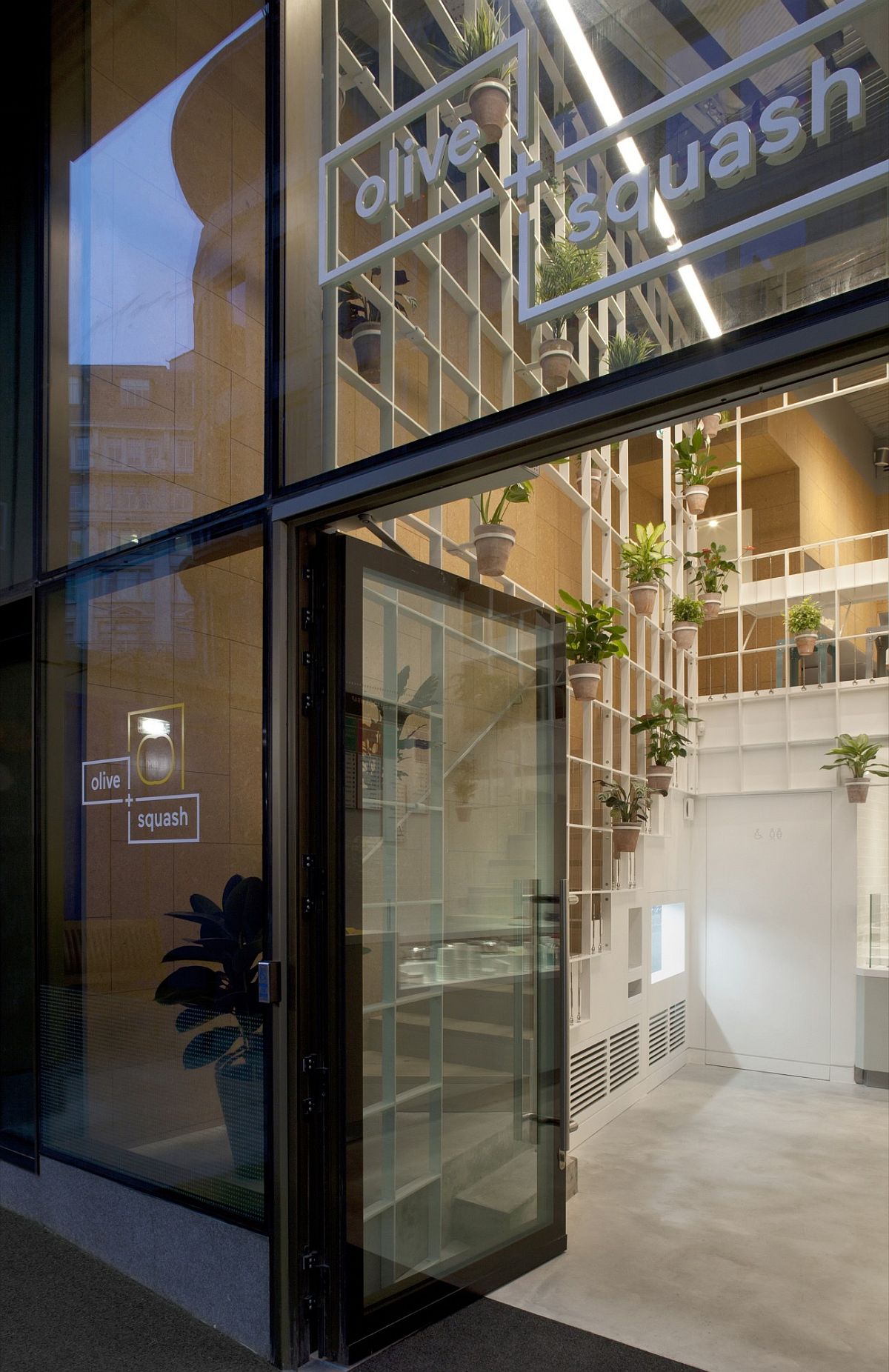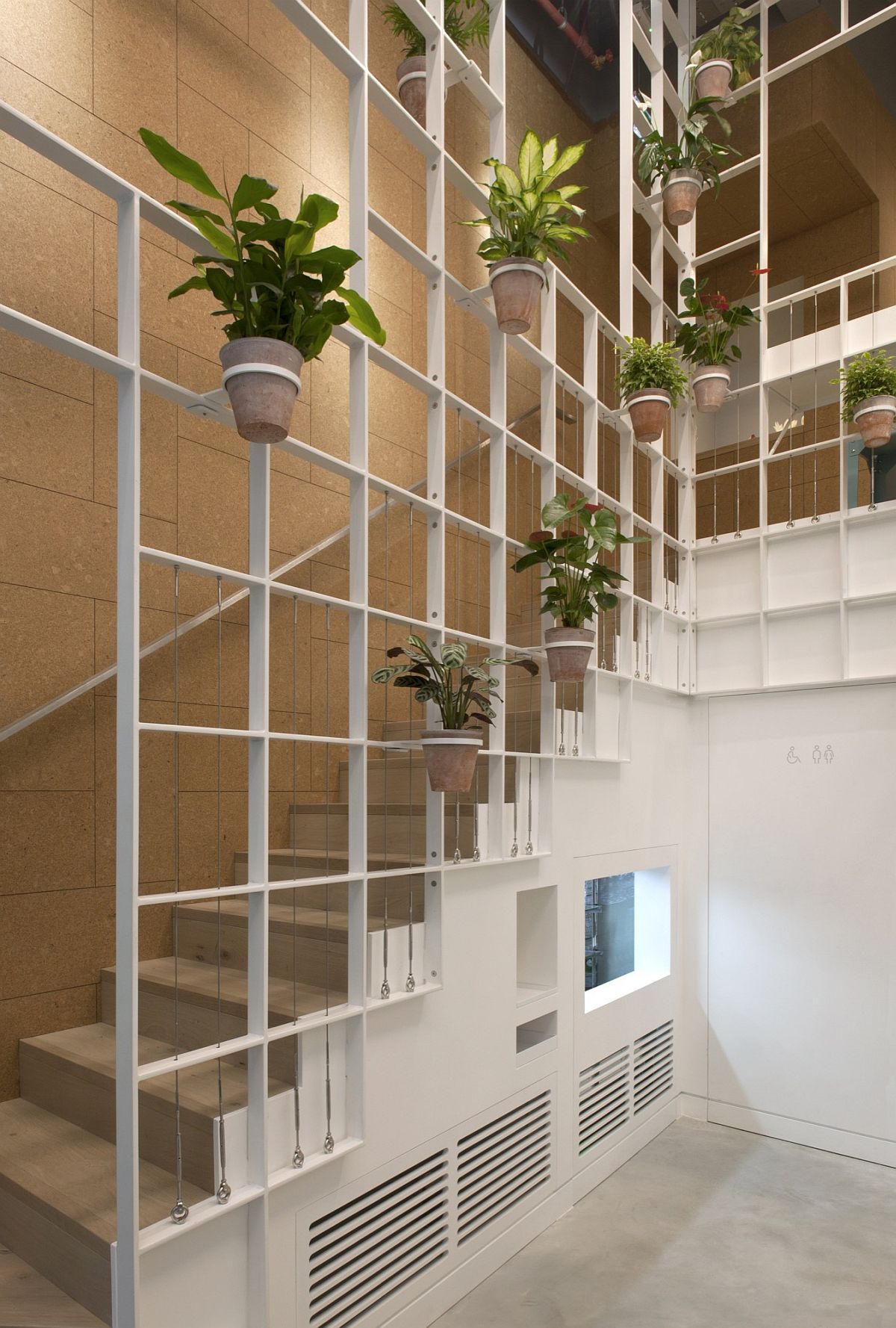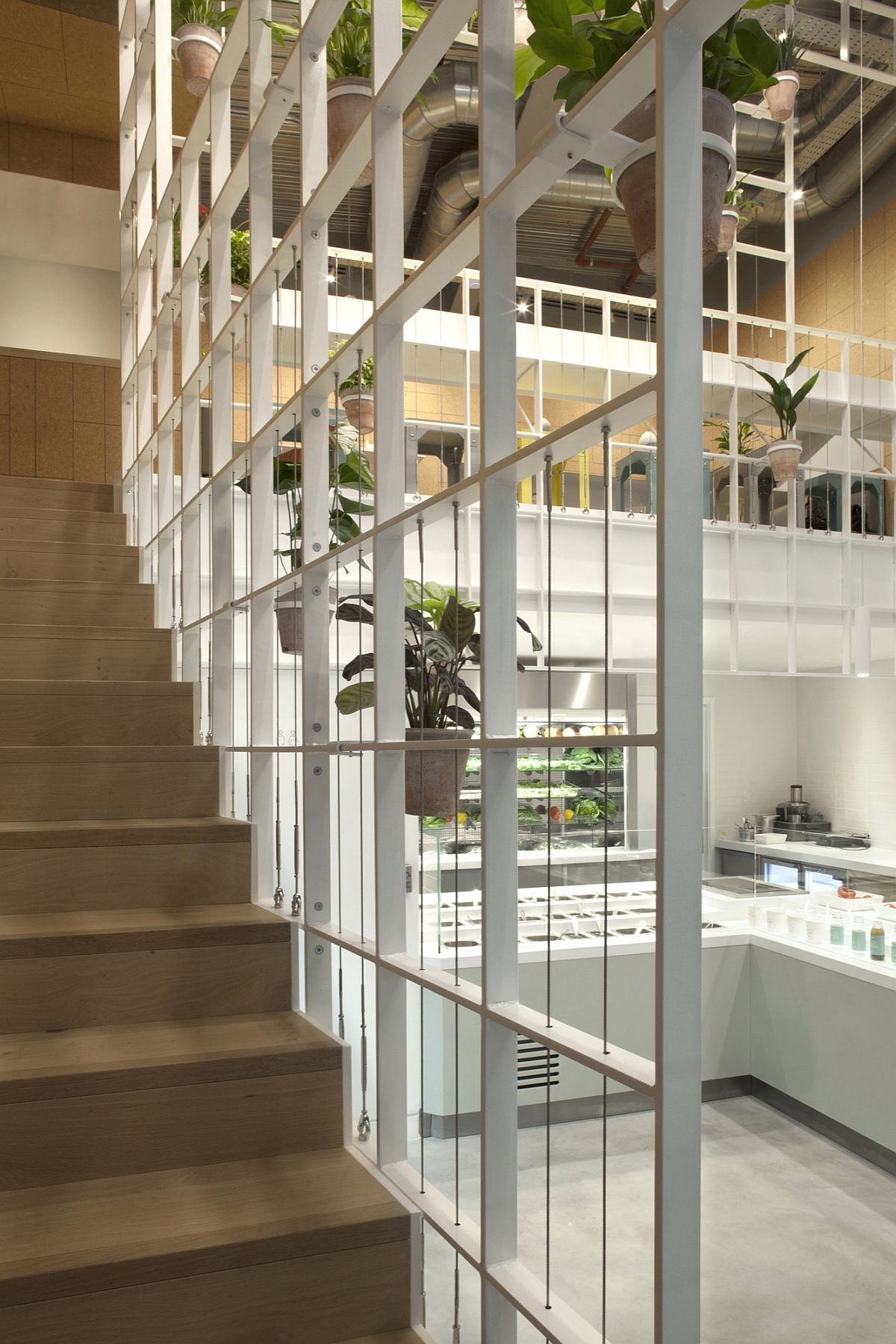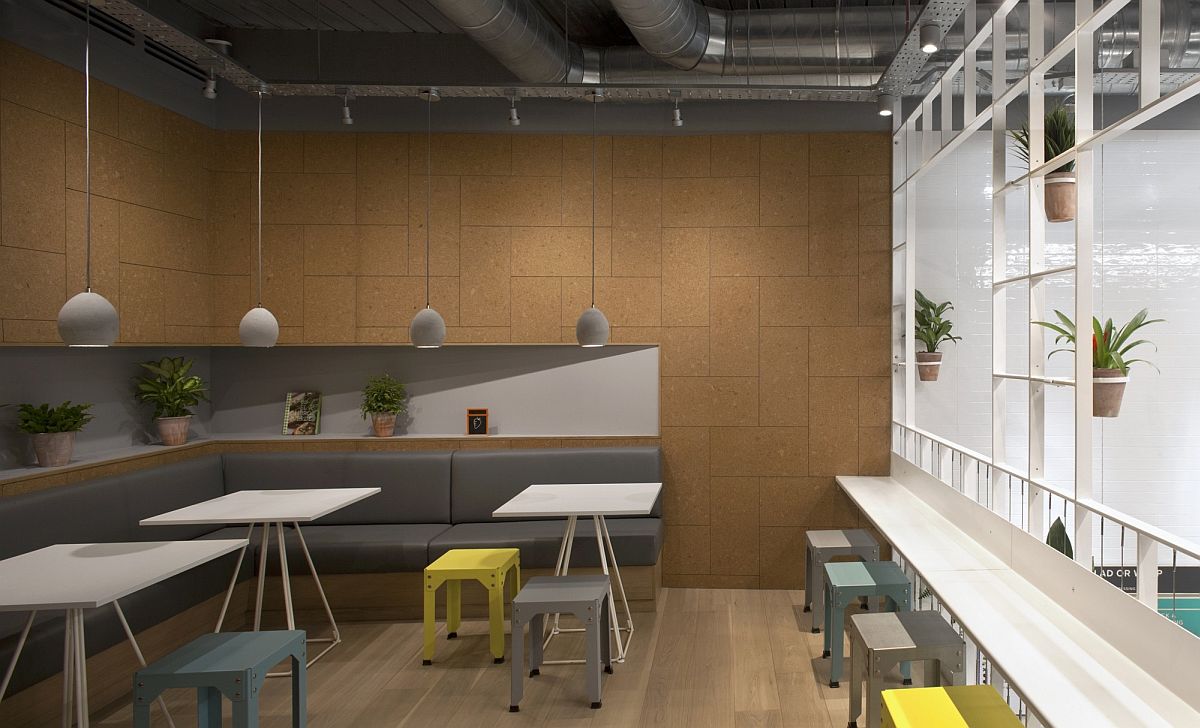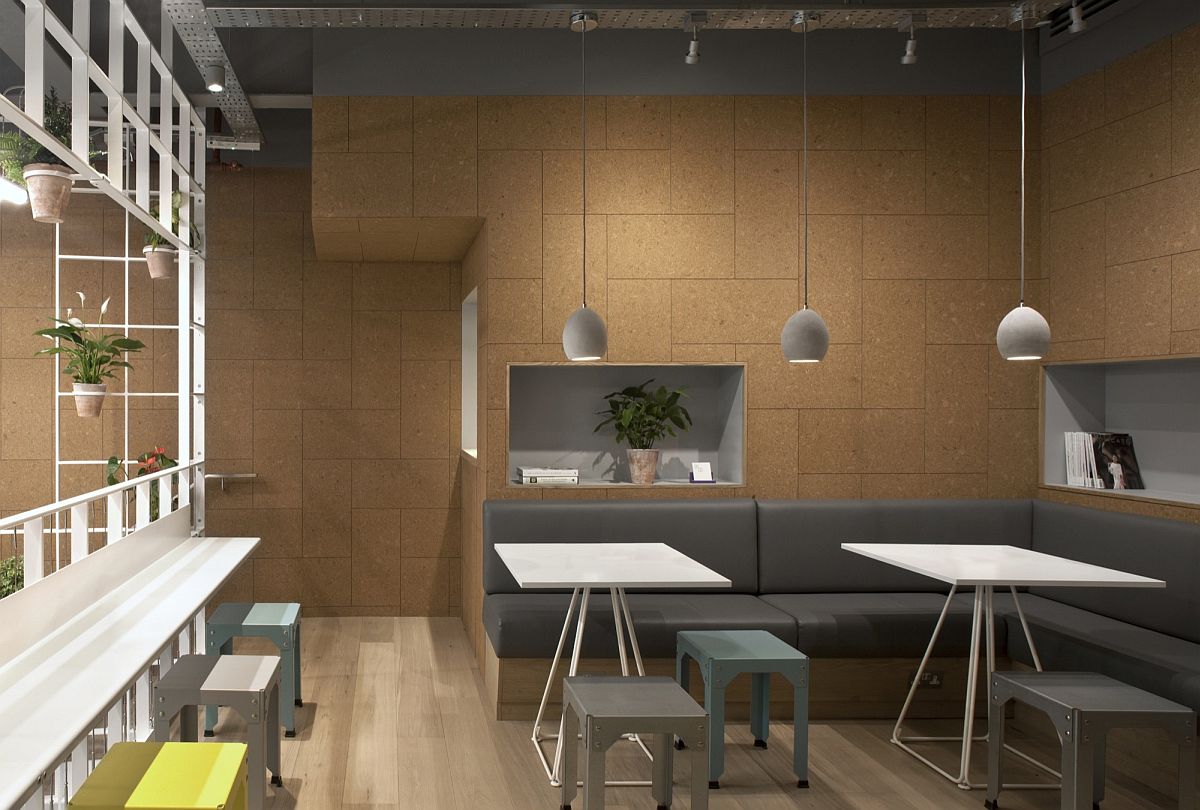 Despite the contrast in finishes and ambiance, the transition between the take-out-zone and the dining on the mezzanine level is absolutely seamless. Minimal pendants in gray along with nifty recessed lighting complete this London hangout that is bound to impress both design buffs and foodies alike!
RELATED: Urban Green Space: Lowered Rooftop Garden Enlivens Modern London Home