From speciality drinks to party themes, mermaid and unicorn motifs are EVERYWHERE in the realms of food and design. And why wouldn't they be? There's something magical about these whimsical creatures. Bring on the rainbows, pastels and iridescence! The possibilities for kids' rooms are endless, but grown-ups are also enjoying the fun of mermaid- and unicorn-inspired merchandise and decor. Whether you're shopping for your child or your inner child, check out the fabulous finds below…
Mermaid Magic
We begin with mermaid-themed kids' room items, and this Full-Queen Mermaid Mixer Quilt from The Land of Nod is filled with lovely details, from gauzy fabric to metallic touches: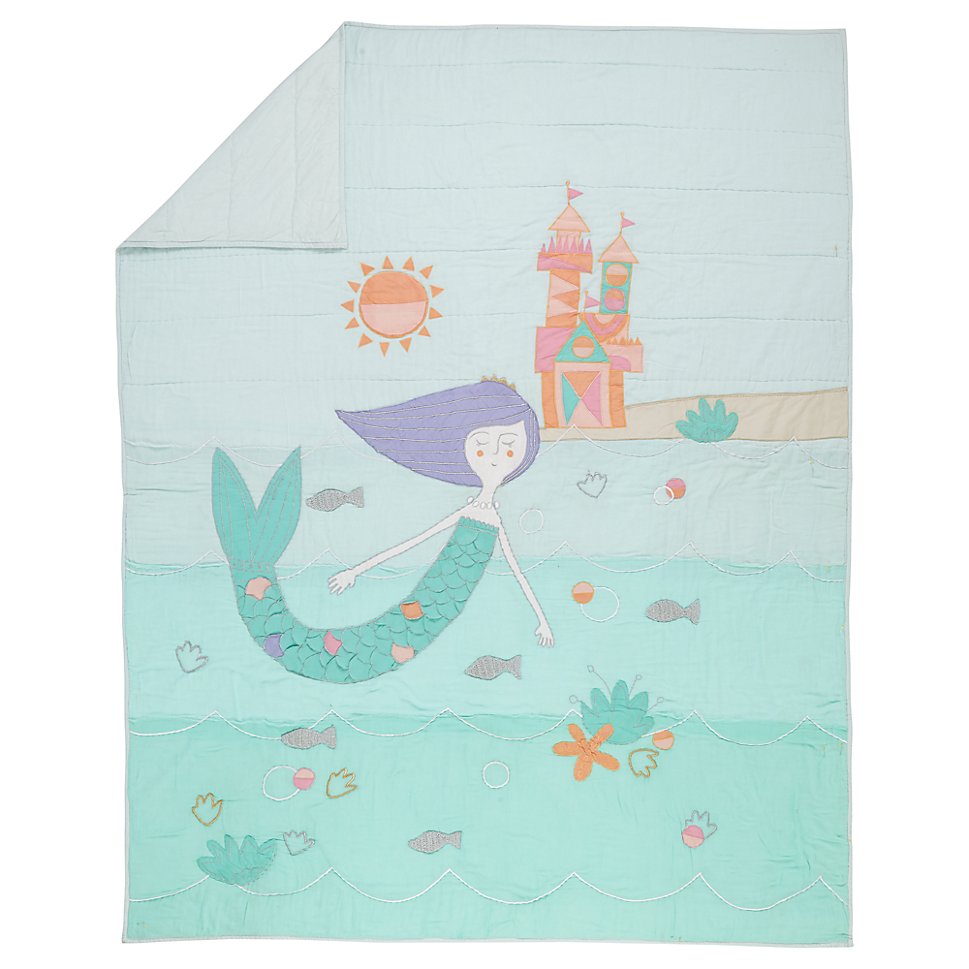 When it comes to mermaid decor, you can't go wrong with scallops. Below we see a close-up of the Scallop Throw Pillow, made from cotton velvet with gold print. You may not be surprised to learn that this Land of Nod pillow coordinates with the quilt above, but it would look equally at home on your living room sofa!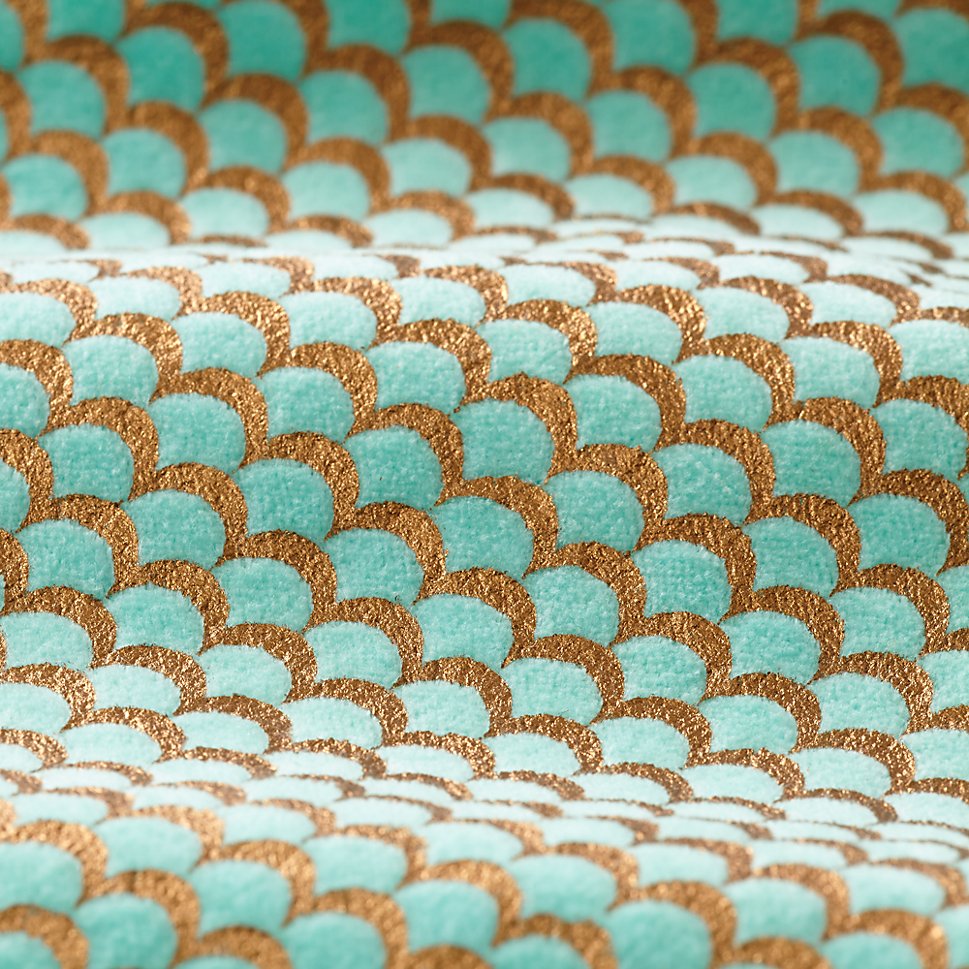 And speaking of mermaid merchandise from The Land of Nod, these hand-knit mermaid dolls are perfect for decorating your child's room and fostering imaginative play: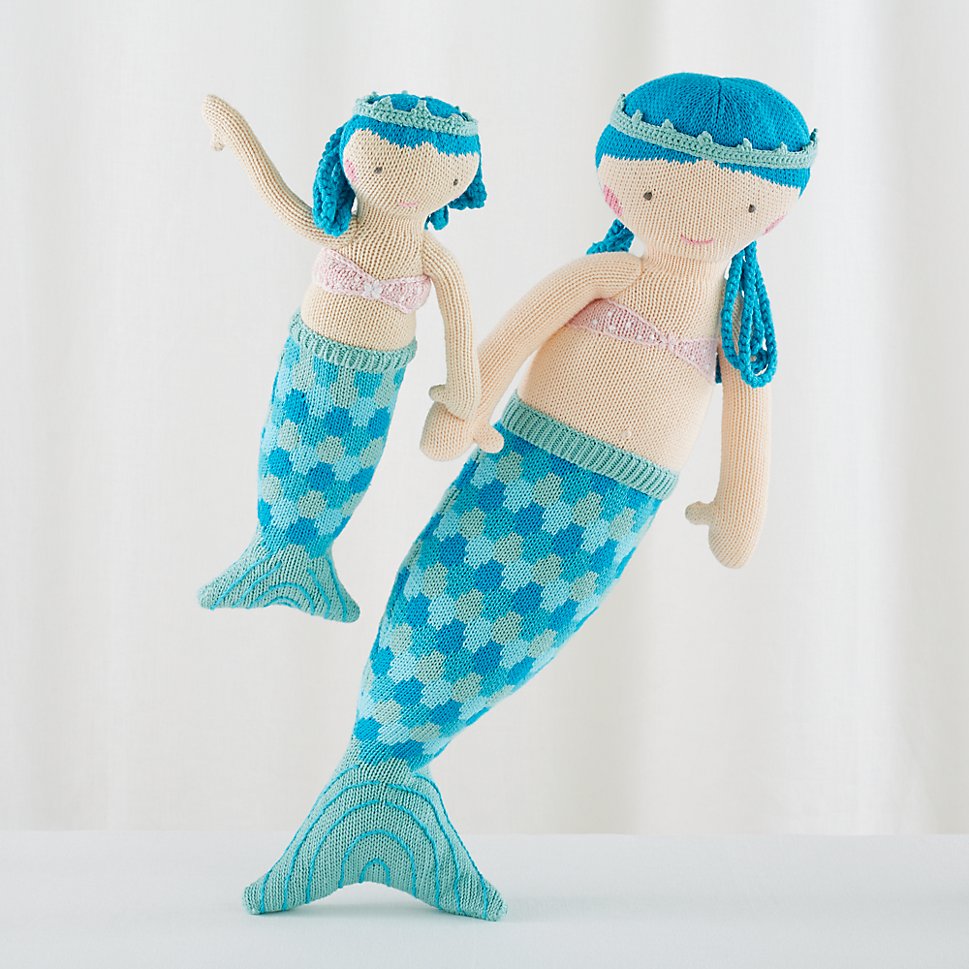 So what defines the "mermaid look"? Sea motifs, the colors of the ocean, and a hint of pearly iridescence, which can be seen on these Let's Be Mermaids Party Cups by Meri Meri: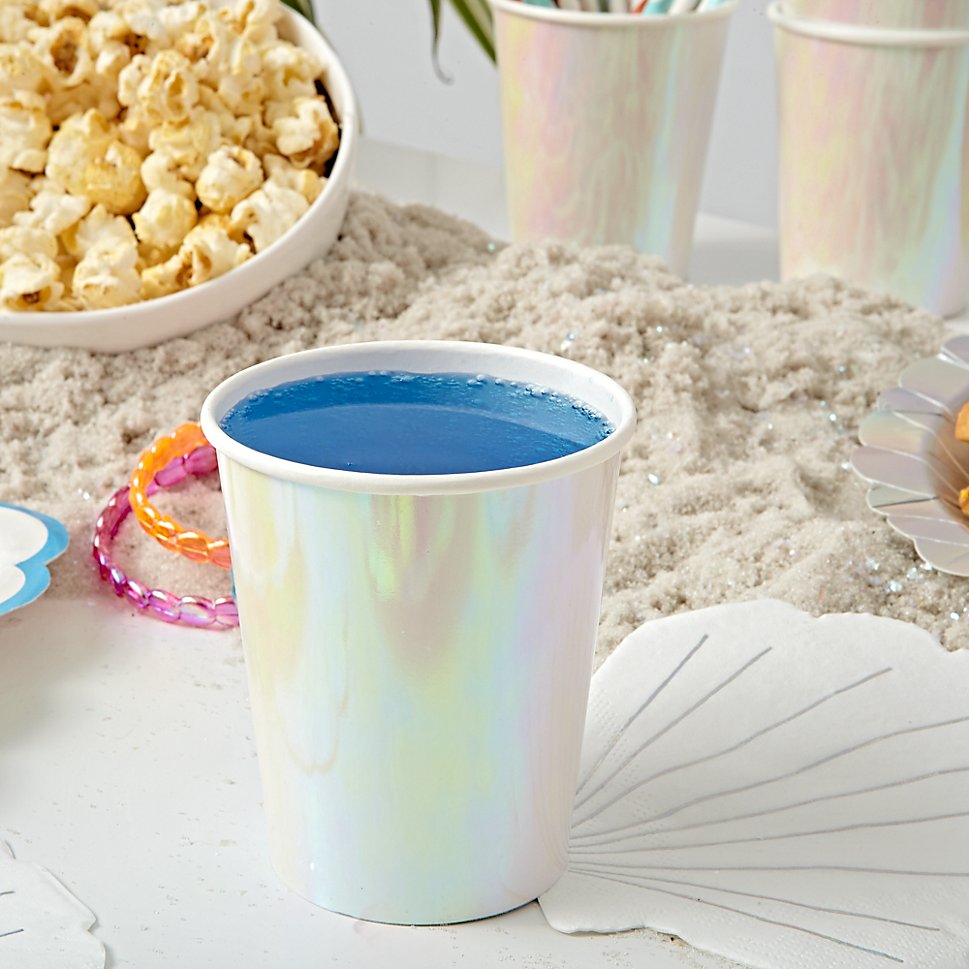 From the land of kids to the land of grown-ups, many mermaid decor items are at home in both realms (as we've seen above). A hint of the sea and a hint of whimsy will get the job done. That's why we at Decoist have been long-time fans of the Ocean rug by Angela Adams. Handmade in India, this stunning piece is a heavenly picture of sea spray and abstract design. [photo via The Loved Home]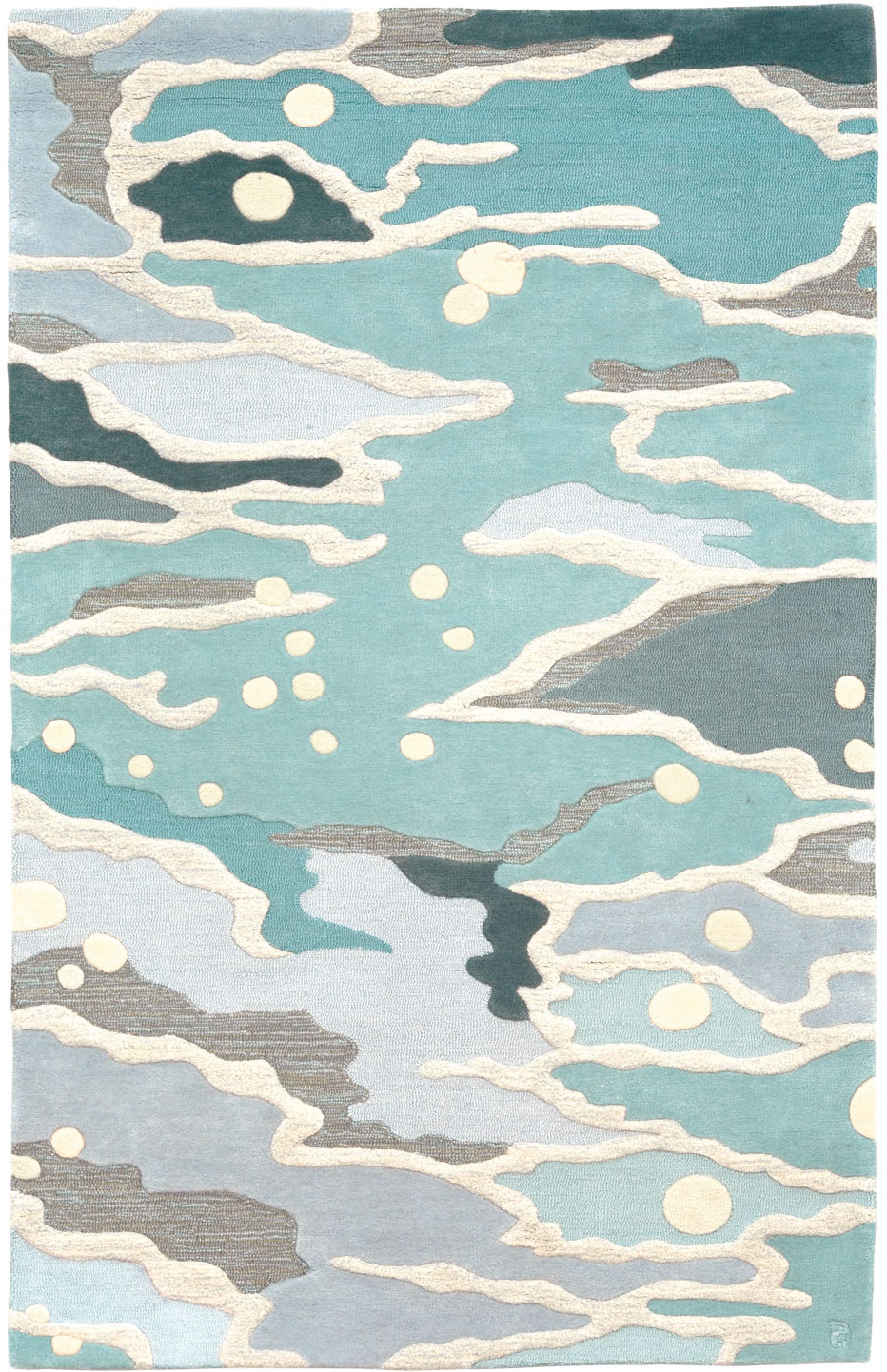 Stoneware comes to life with the Utopia Mermaid from Jonathan Adler, a fun and beautifully detailed portrayal of enchantment: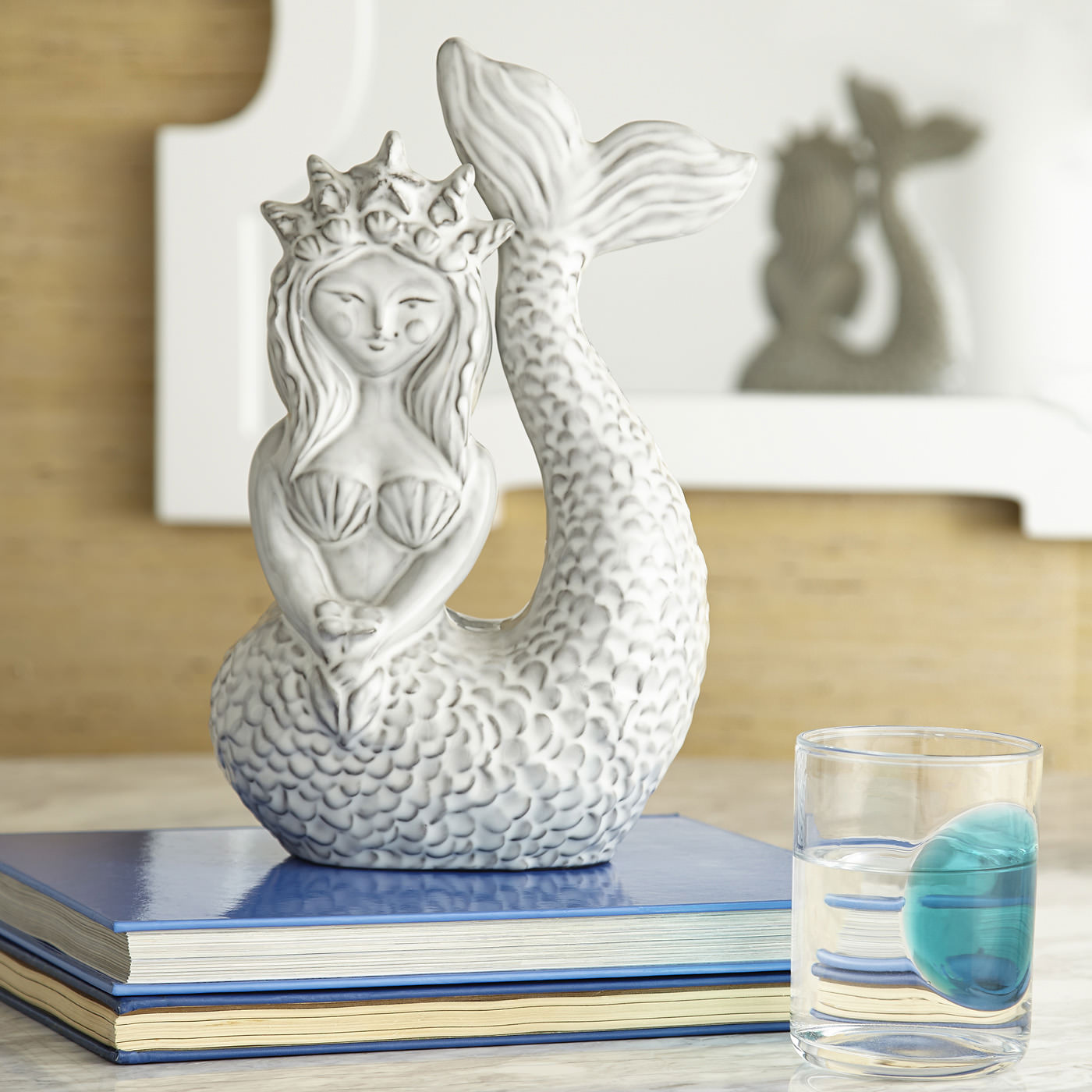 Ready to hit the pool? Make it all about you with this Mermaid Shell Pool Float from Urban Outfitters. Handles make transporting this functional showpiece easy, while a floating pearl can turn into the key ingredient for your next water game.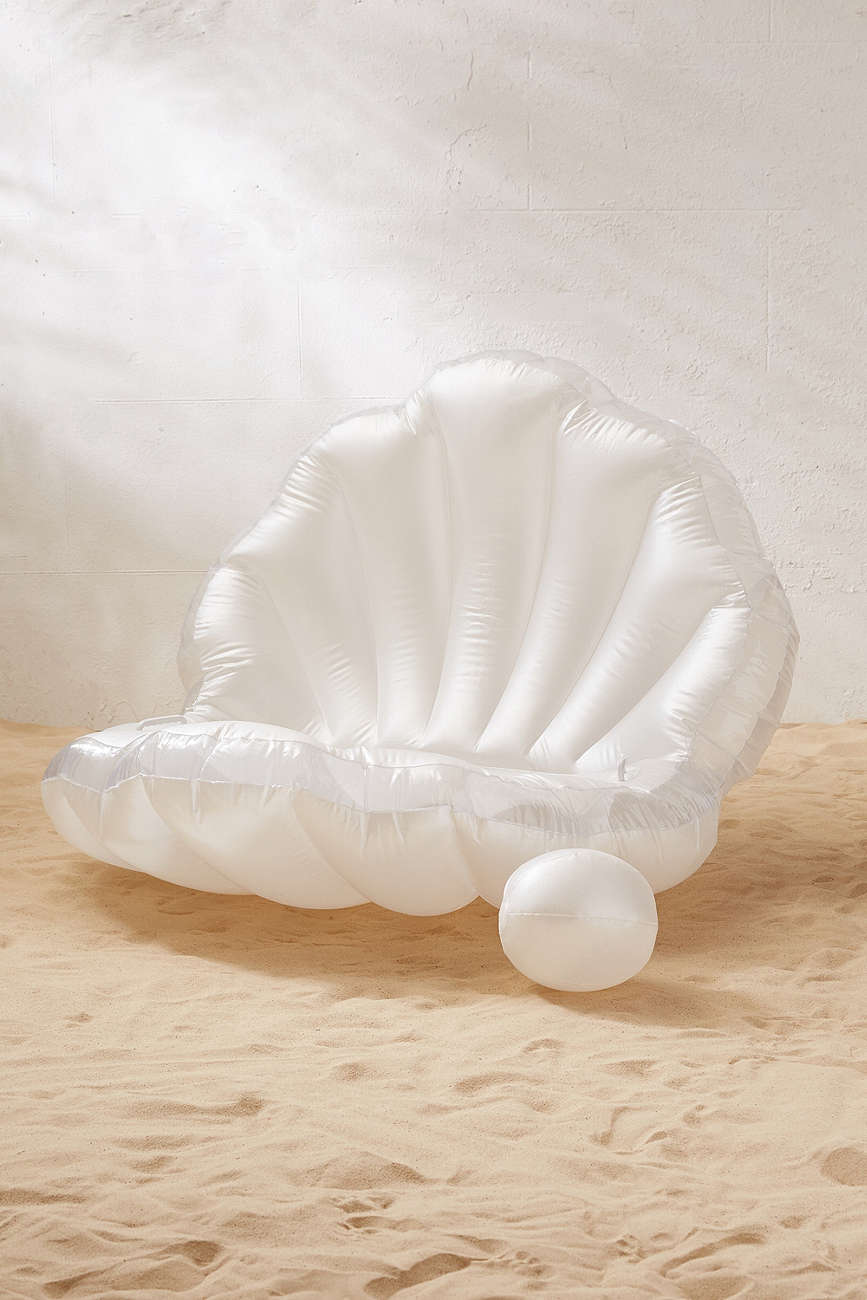 Also from Urban Outfitters is this peachy-pink Shell Vase, which showcases a speckled glaze and a beachy silhouette: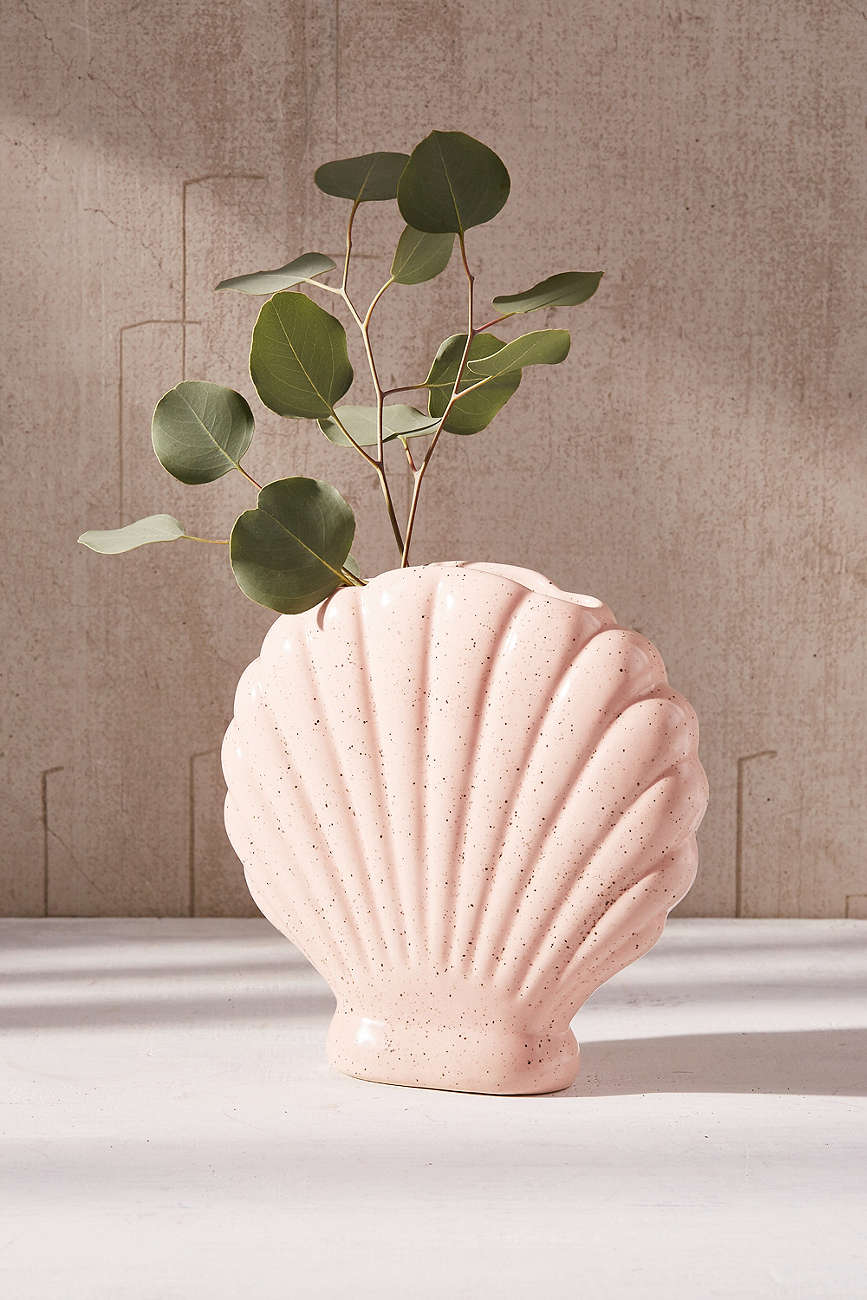 Last but not least, it's easy to deck the walls in mermaid style with this seashell garland from Etsy shop Glasshouse Mermaid. Organic hemp rope keeps the painted shells in check, and it's worth noting that the colors can be customized when you place your order!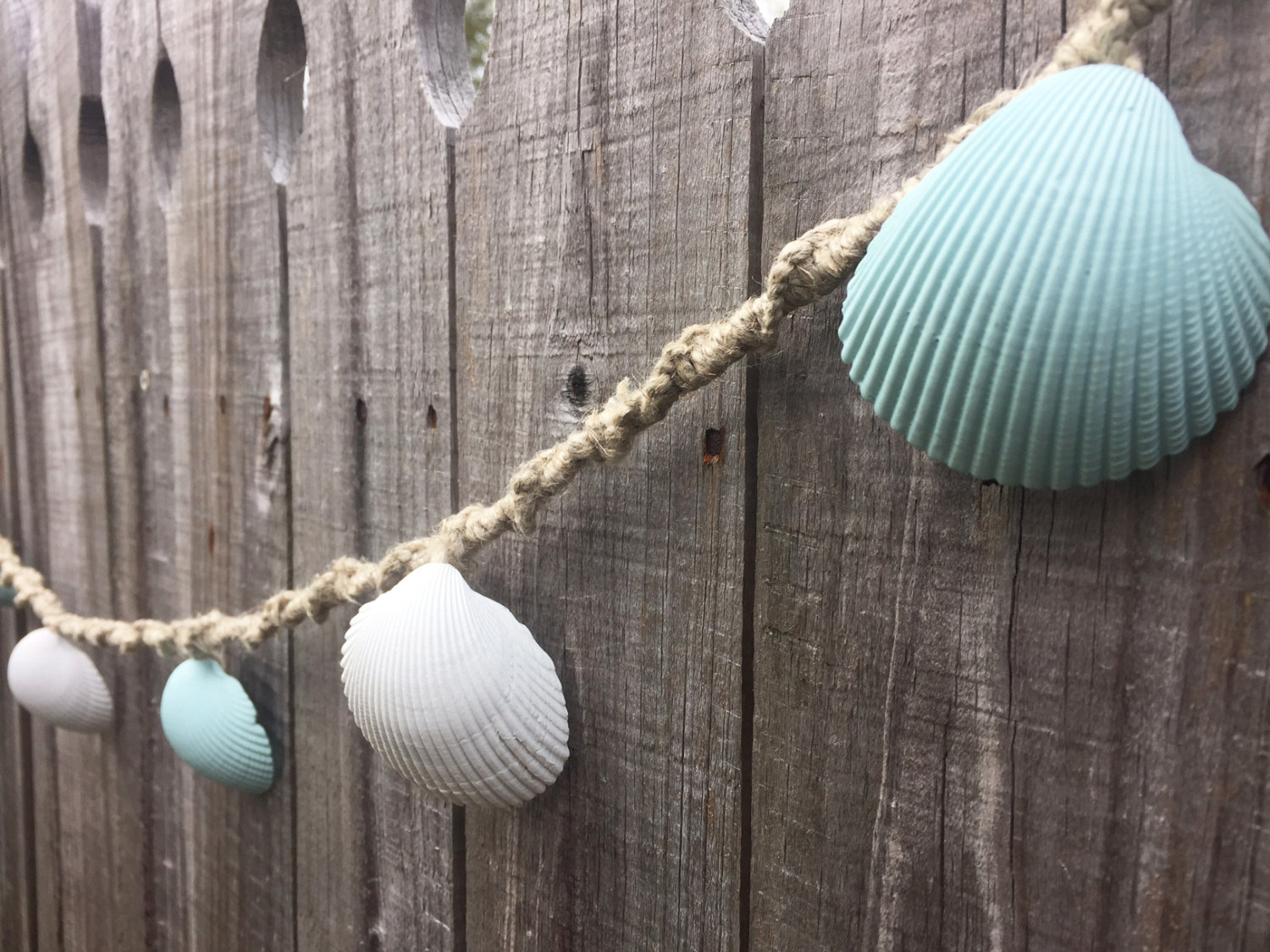 Unicorn Charm
If mermaids channel sea tones and pearly shine, unicorns are all about pastels and rainbows. Iridescence and glitter are also welcome! These wool felt Mythical Edition Plush Unicorns from The Land of Nod have been on our radar for awhile now, and we love that they can be purchased individually or as a set of three: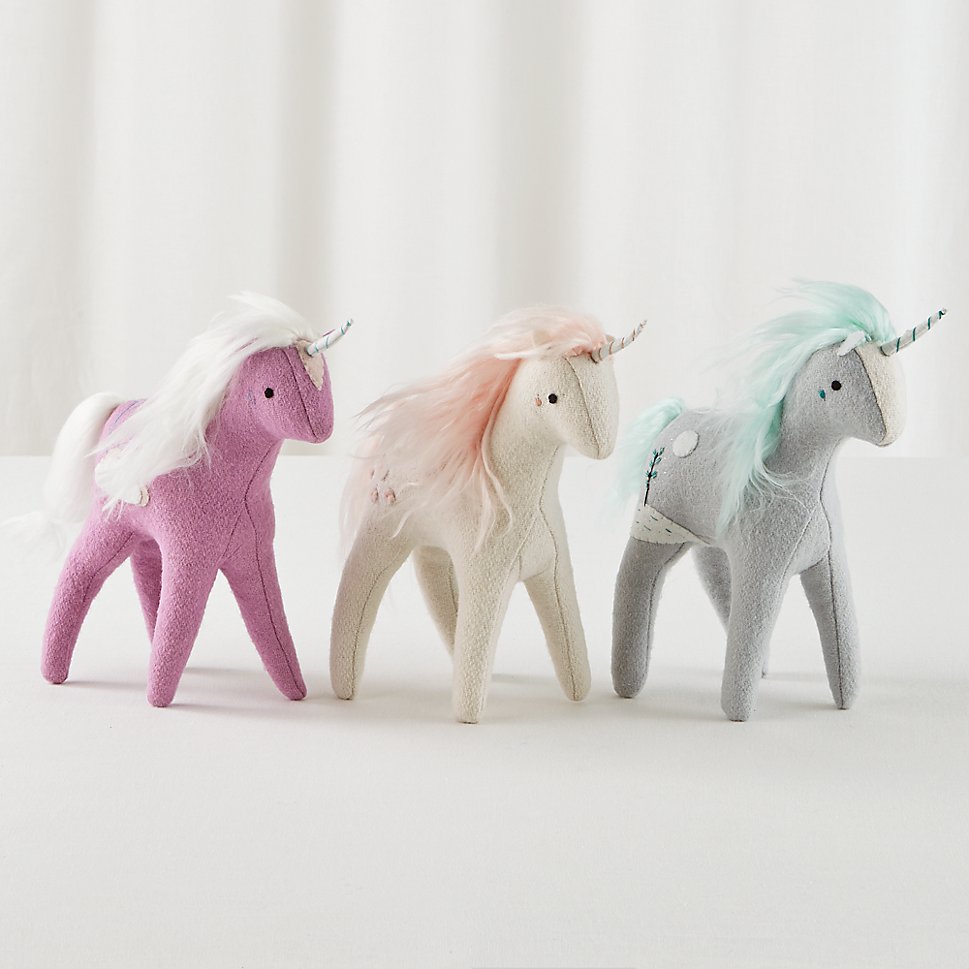 How eye-catching is this Unicorn Lamp?! Designed by Elizabeth Olwen for The Land of Nod, its crisp white and neutral tones will work with any color scheme: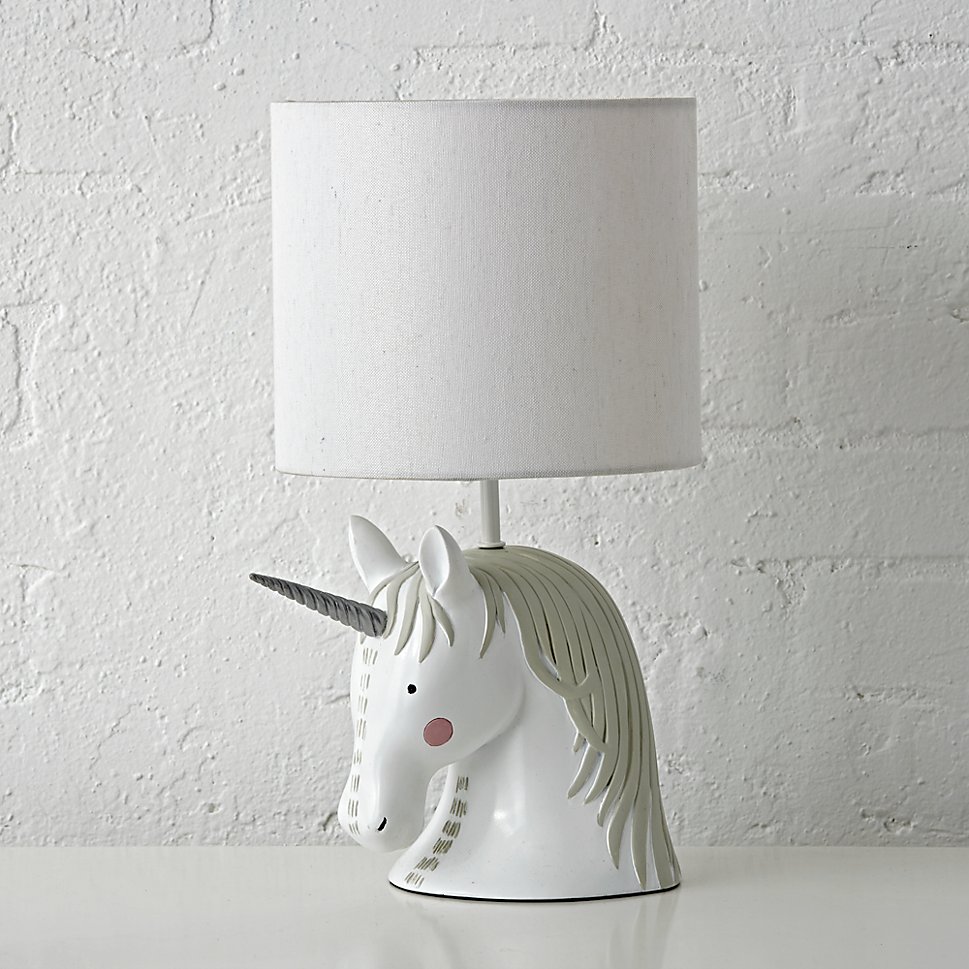 Also from The Land of Nod is this paper mache Wall Unicorn, a hand-painted creation that's sure to be an instant focal point in your child's room. But you may be tempted to order one for yourself, especially if you're into whimsical decor…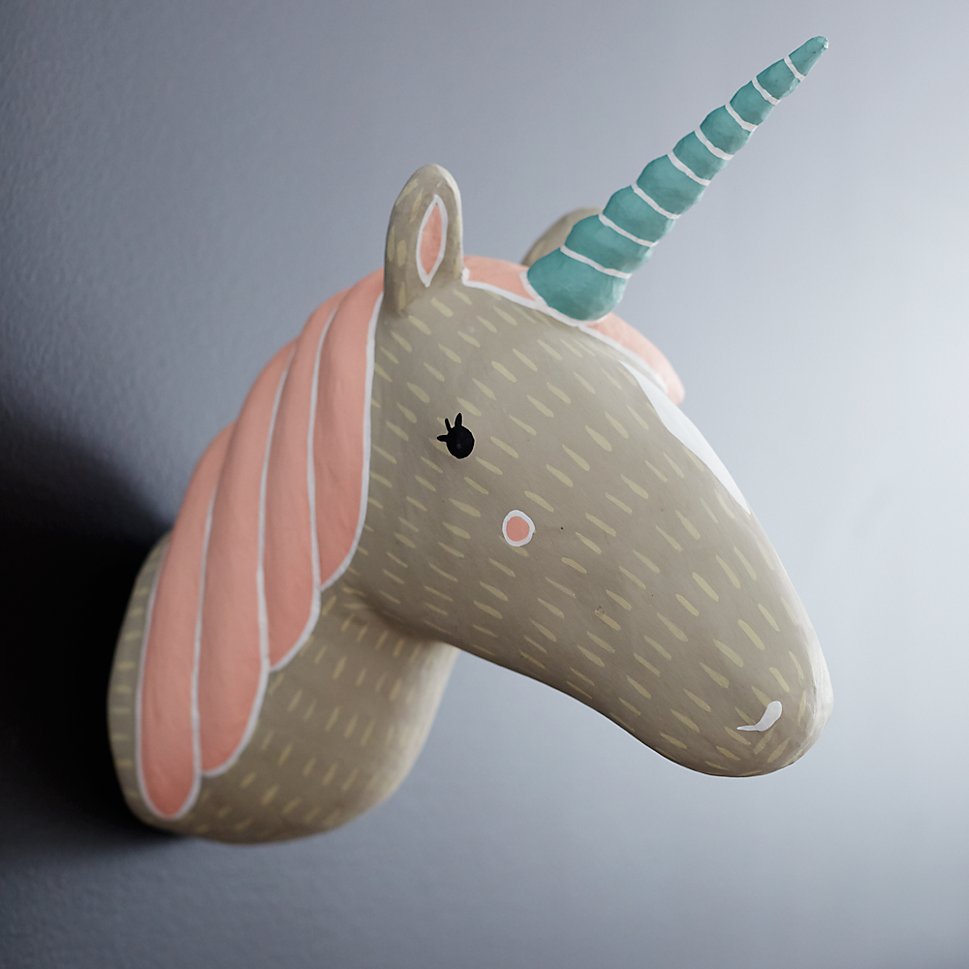 Dramatic, faceted and fun, the paper animal creations of Papertrophy are works of art. And you get to assemble them yourself! While this bright red and blue creation is featured at Best Design News, you can order your own in pink with a white horn, black with a gold horn, white with a gold horn, and white with a white horn. Modern geo style meets unicorn decor!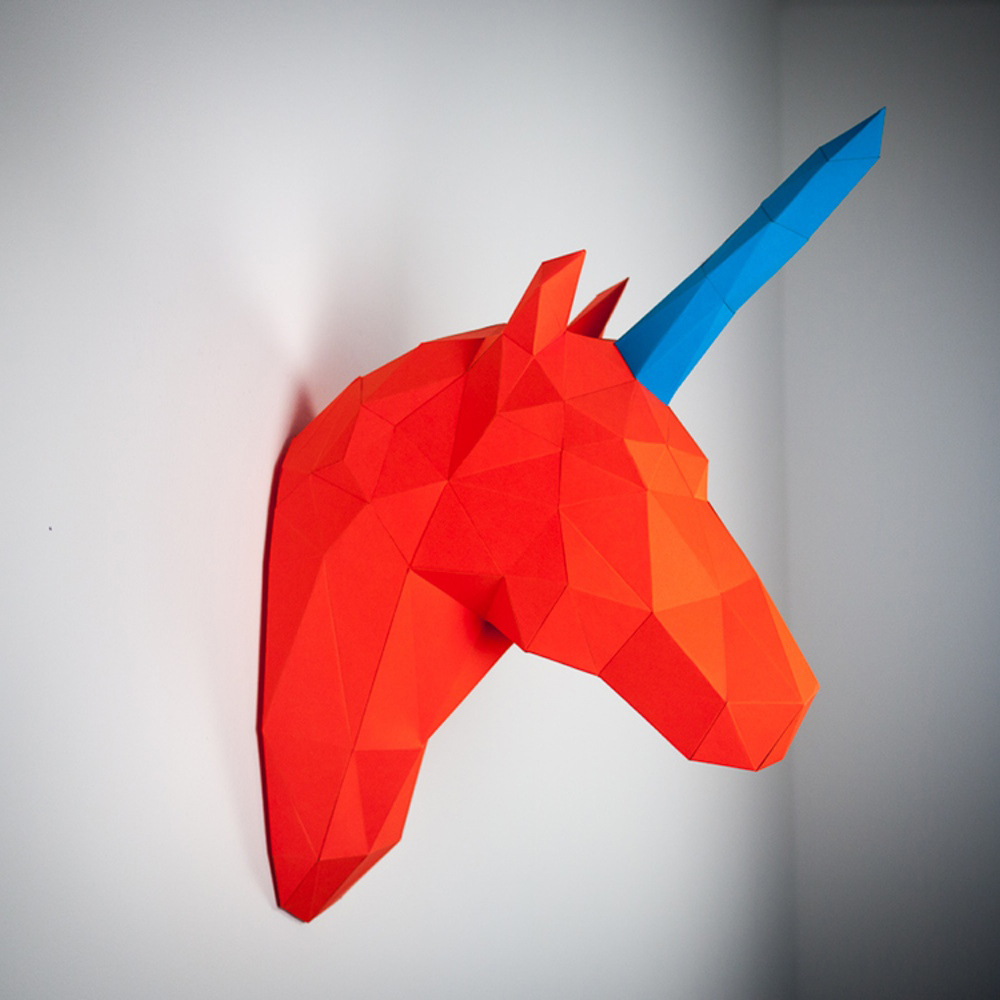 This Unicorn Flowers Wall Art designed by Kari Herer for The Land of Nod is at home in kids' rooms and living rooms alike! A sophisticated palette is one of many reasons for its appeal: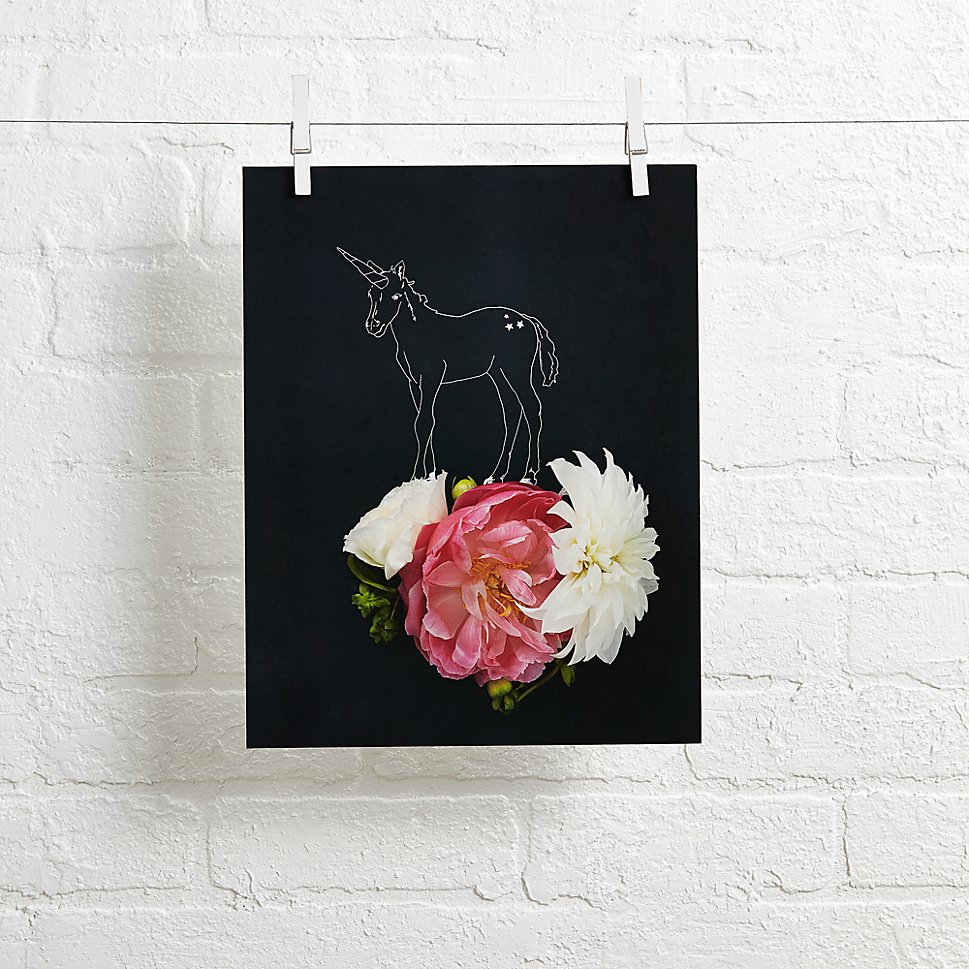 You can get the unicorn vibe without a representation of a unicorn. Radiant iridescence will do just fine. This 12-Piece Electroplated Flatware Set from Urban Outfitters features 4 forks, 4 spoons and 4 knives…plus a rainbow iridescent finish: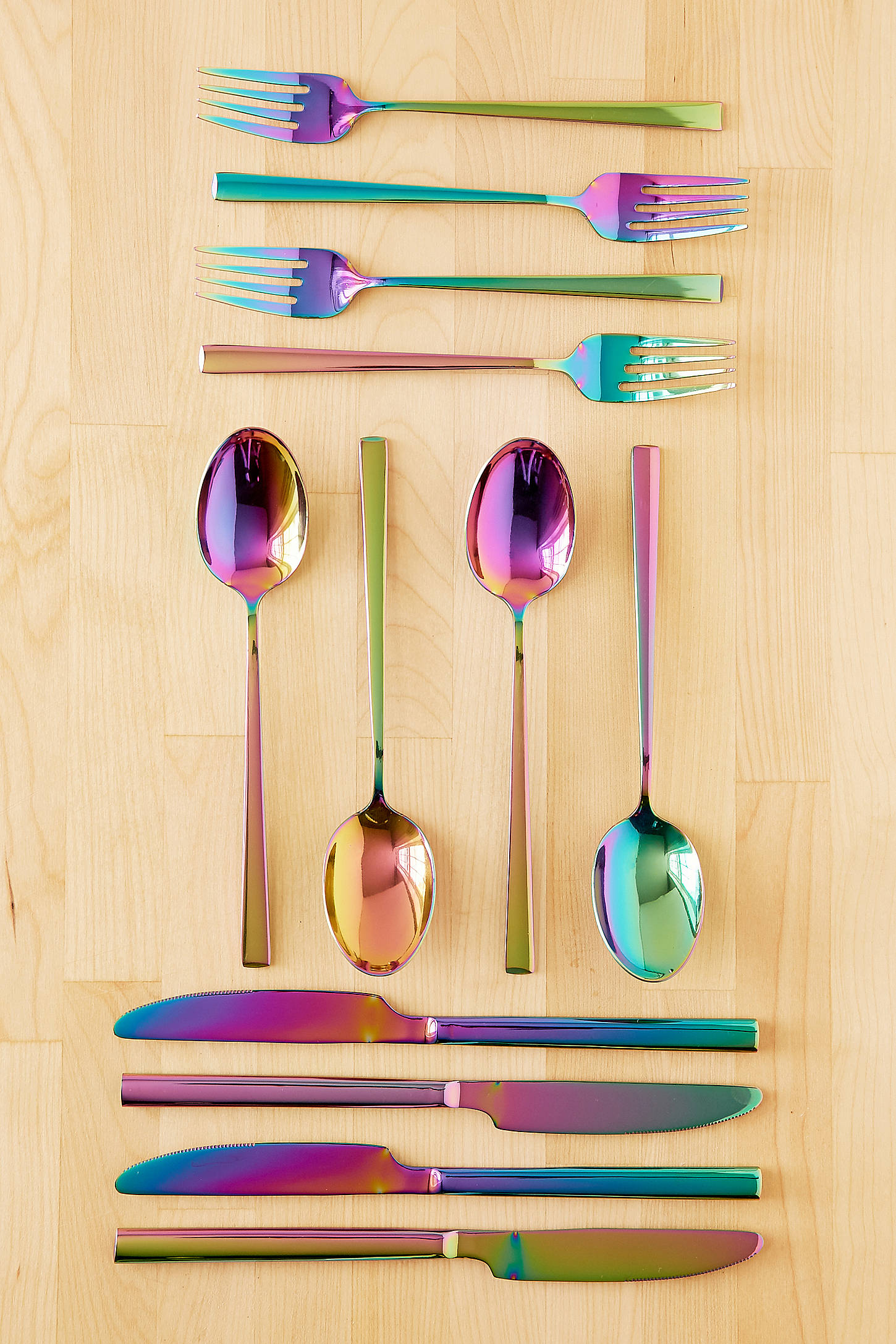 Urban Outfitters also features a series of unicorn-themed items that showcase dreamy pastel patterns, including this Chelsea Victoria for DENY Unicorn Marble Duvet Cover: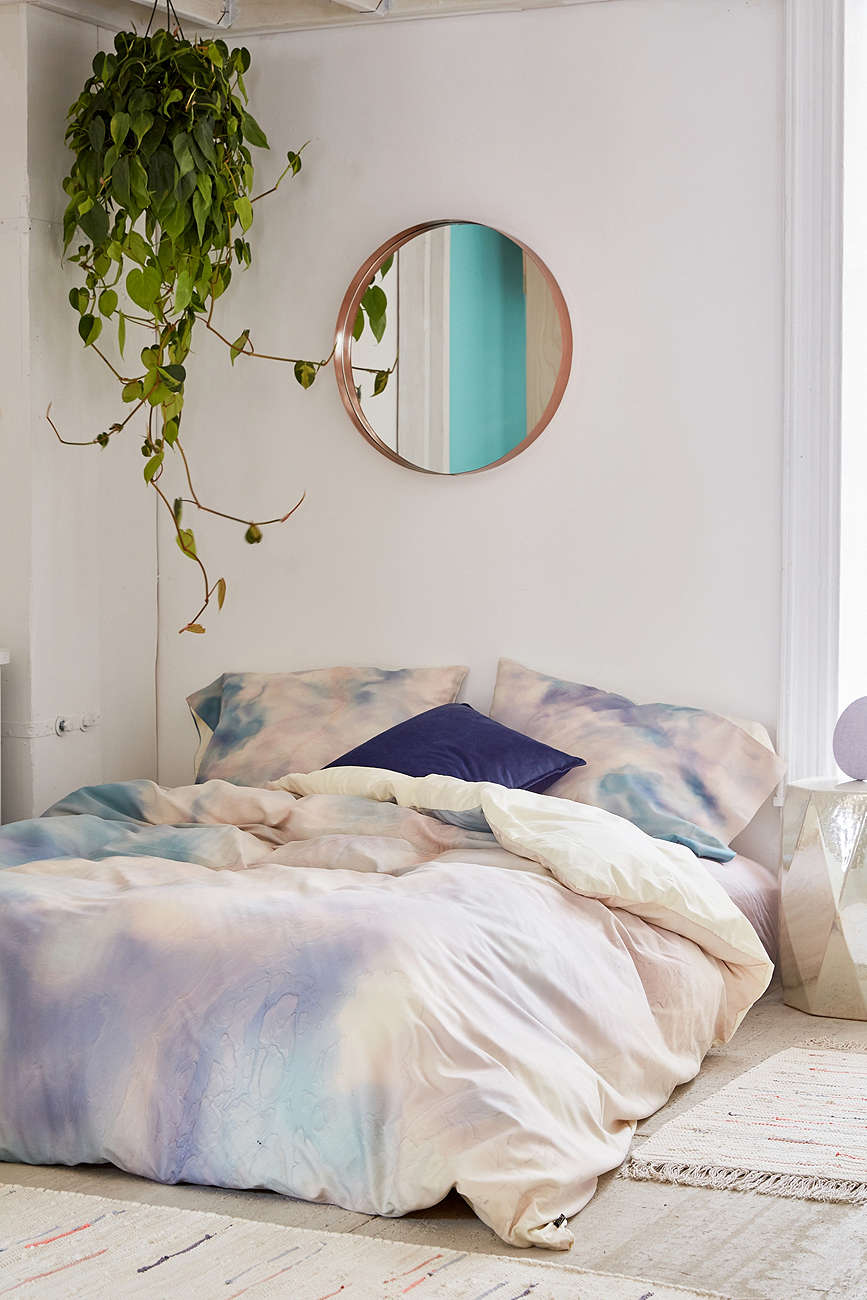 Swapping out the purple for a bright shade of magenta is the Unicorn Magic Keyboard Cover. Made of silicon, it can easily be placed over the keys, and it wipes clean for your convenience: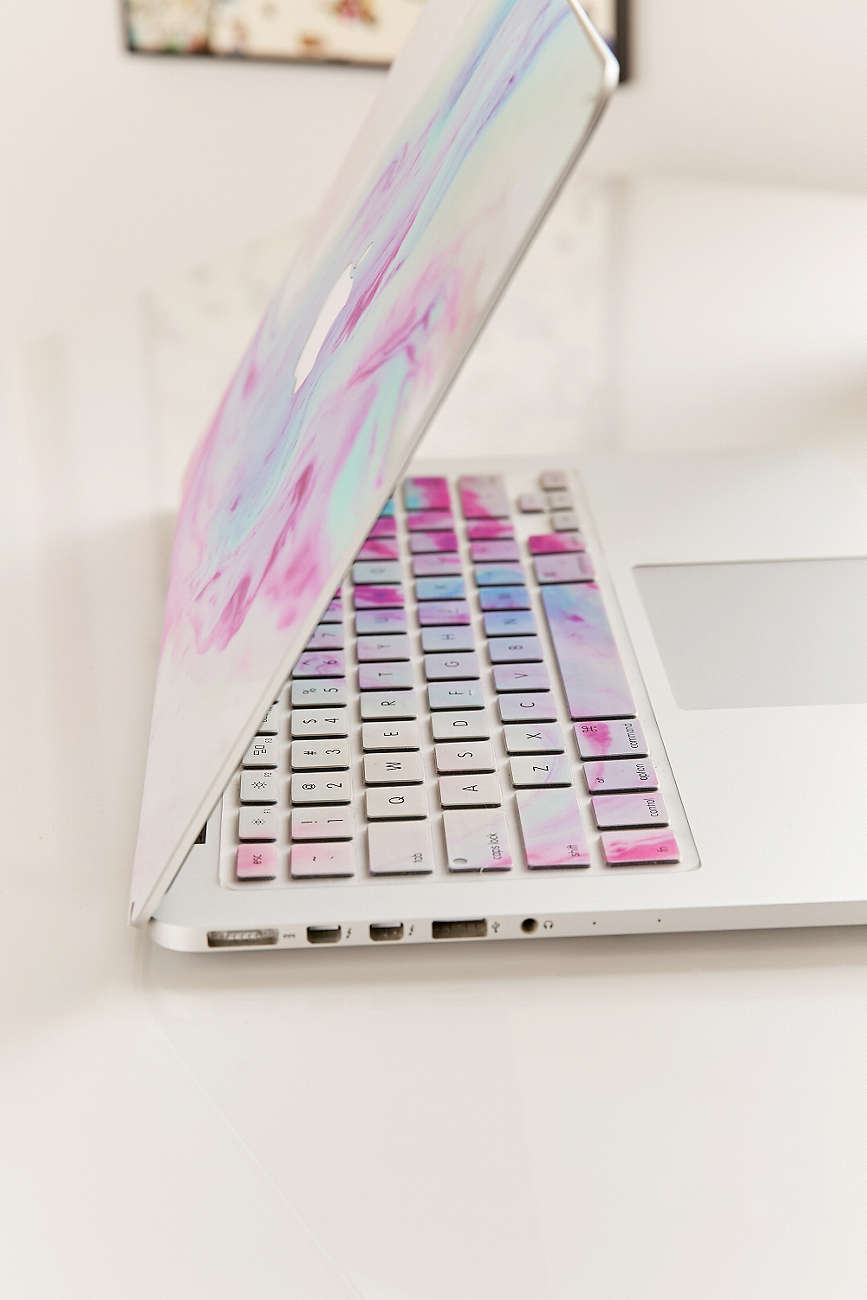 Last but not least, bring some sparkle to your abode with these LED Gem Battery Powered String Lights. Enchanting and perfect for adding a delicate dose of rainbow shine!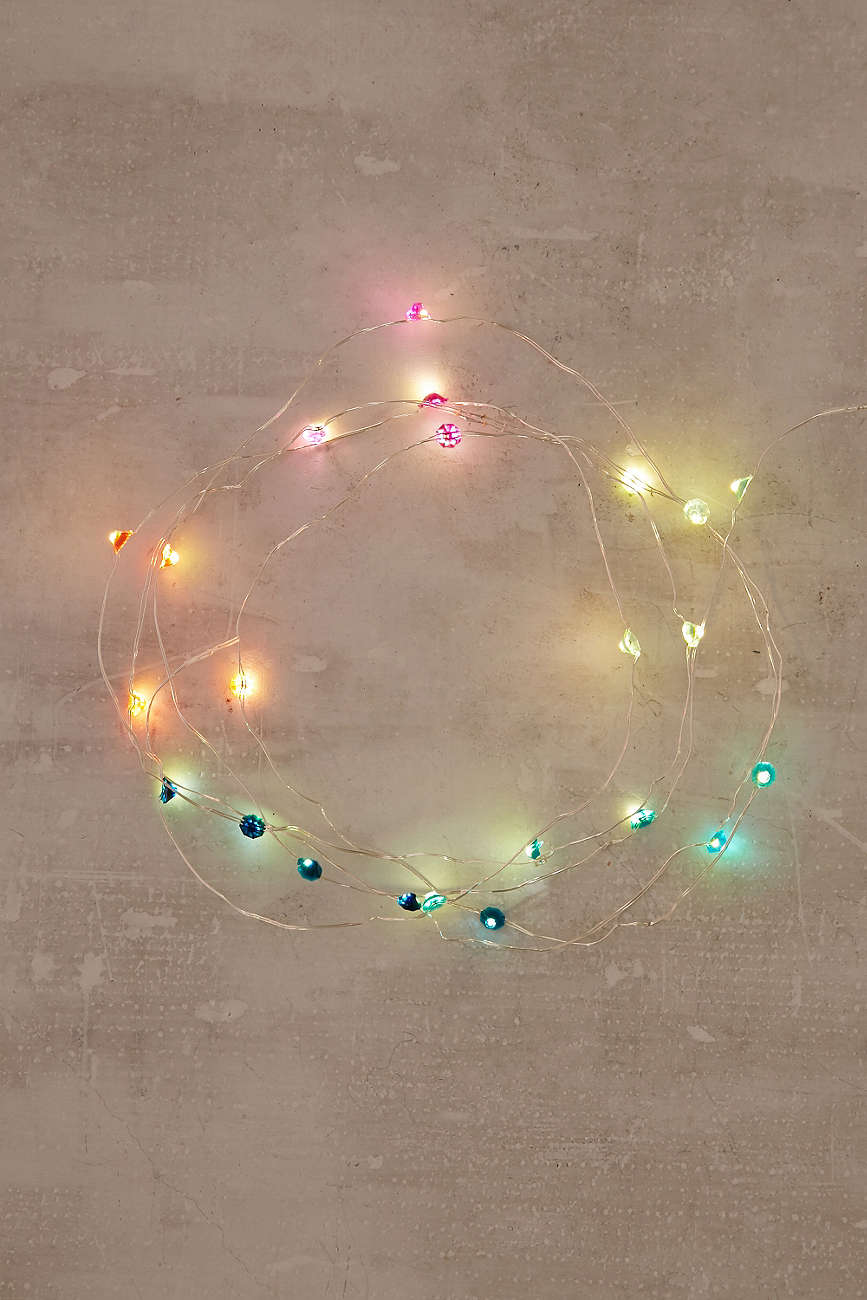 Happy shopping as you beautify your child's room or add some magic to your own space!