Looking for a conference space in Frankfurt with a difference? Then OutOfOffice Frankfurt designed by VON M might be the setting you are searching for! This modern industrial space has been designed specifically for office meetings, conferences and one-of-a-kind workshops and is a space where employees can get together in a relaxing and productive environment. Borrowing from aesthetics of the 60's and combining its industrial roughness with wooden warmth, the entire space can be easily tweaked to adapt to different needs thanks to its versatile basic structure.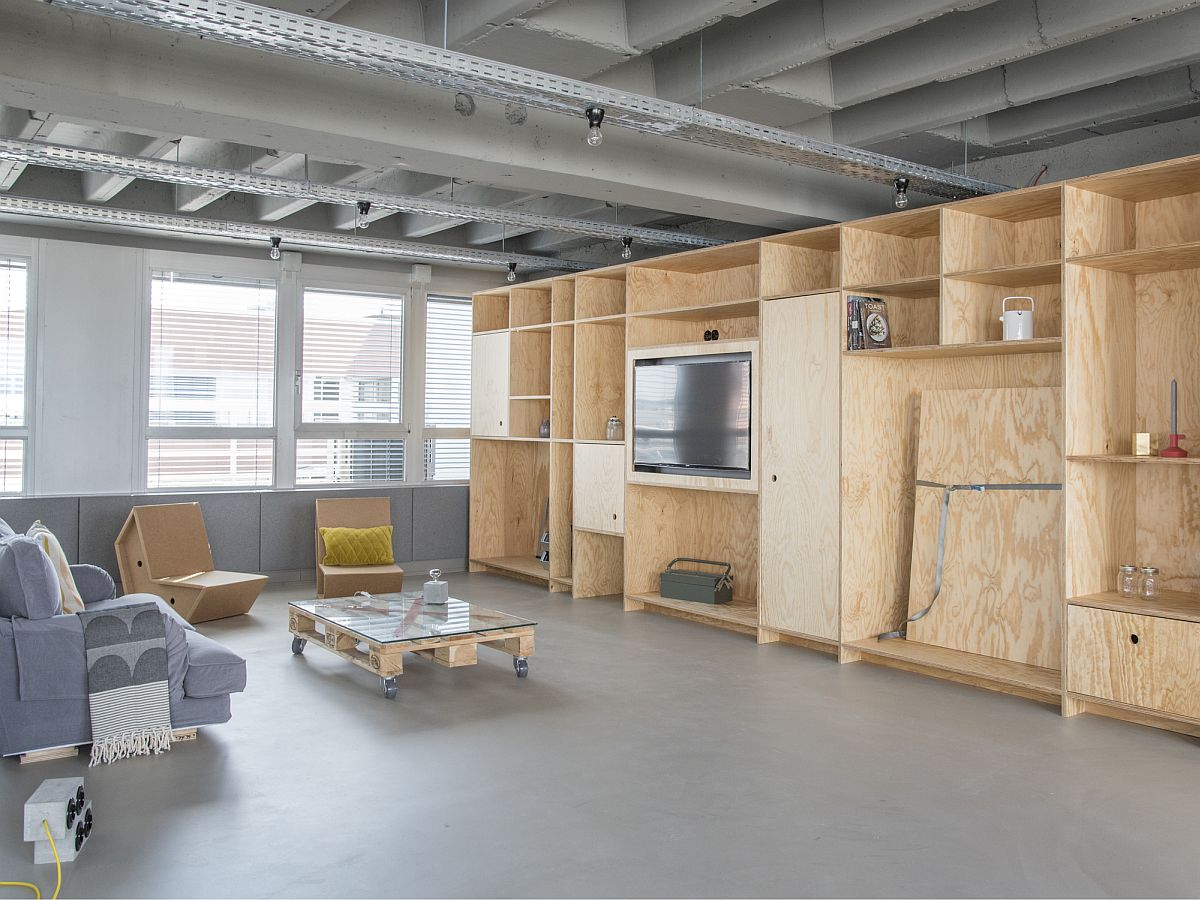 It is the wonderful use of wood that gives the interior a modern, cozy appeal even as its unpolished finish allows the large, open shelves and kitchen cabinets to blend in with the industrial backdrop. Simple, Edison bulb lights, exposed steel and concrete surfaces and large windows are effortlessly combined with polished gray surfaces and smart conference rooms to offer the best of both worlds. Essentially, the place can be rented by almost any company as a way to allow its employees to escape the mundane nature of their work environment even as they interact in a productive environment. [Photography: Dennis Mueller]
RELATED: Industrial and Modern Side by Side: Two Houses in Bangkok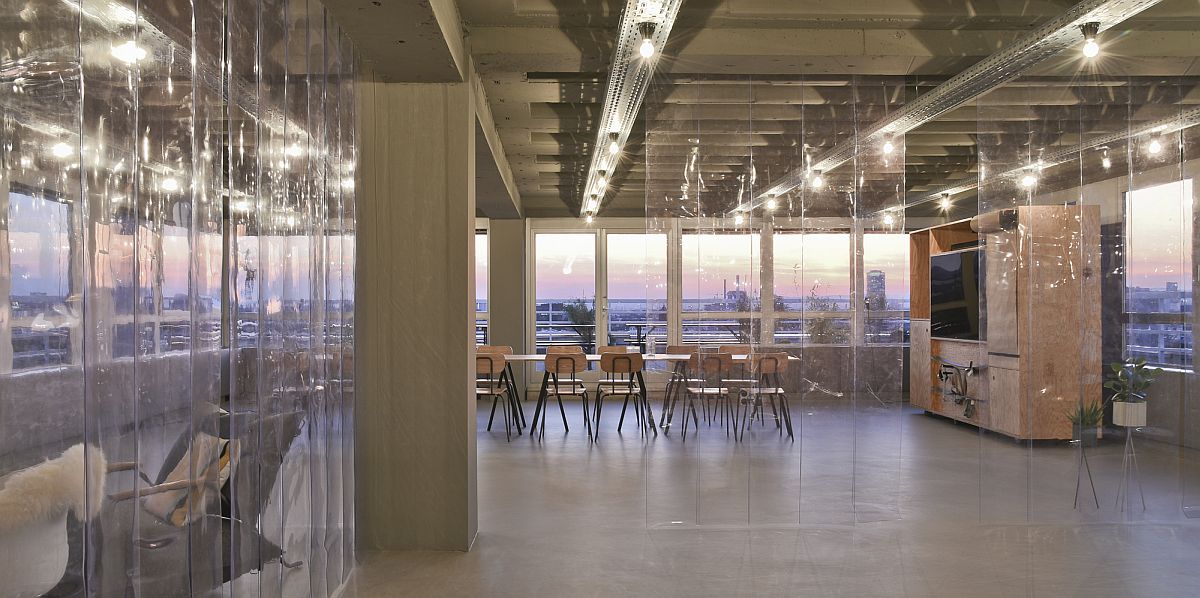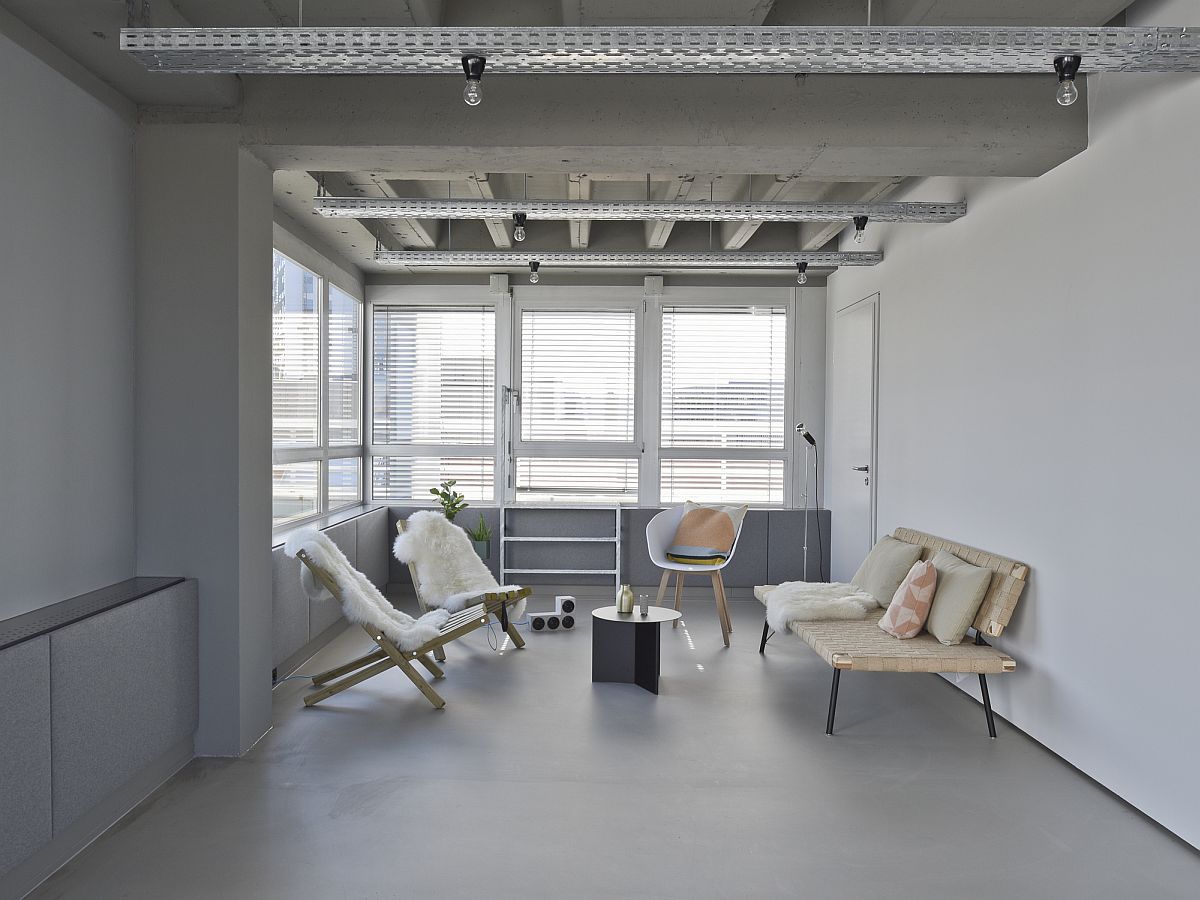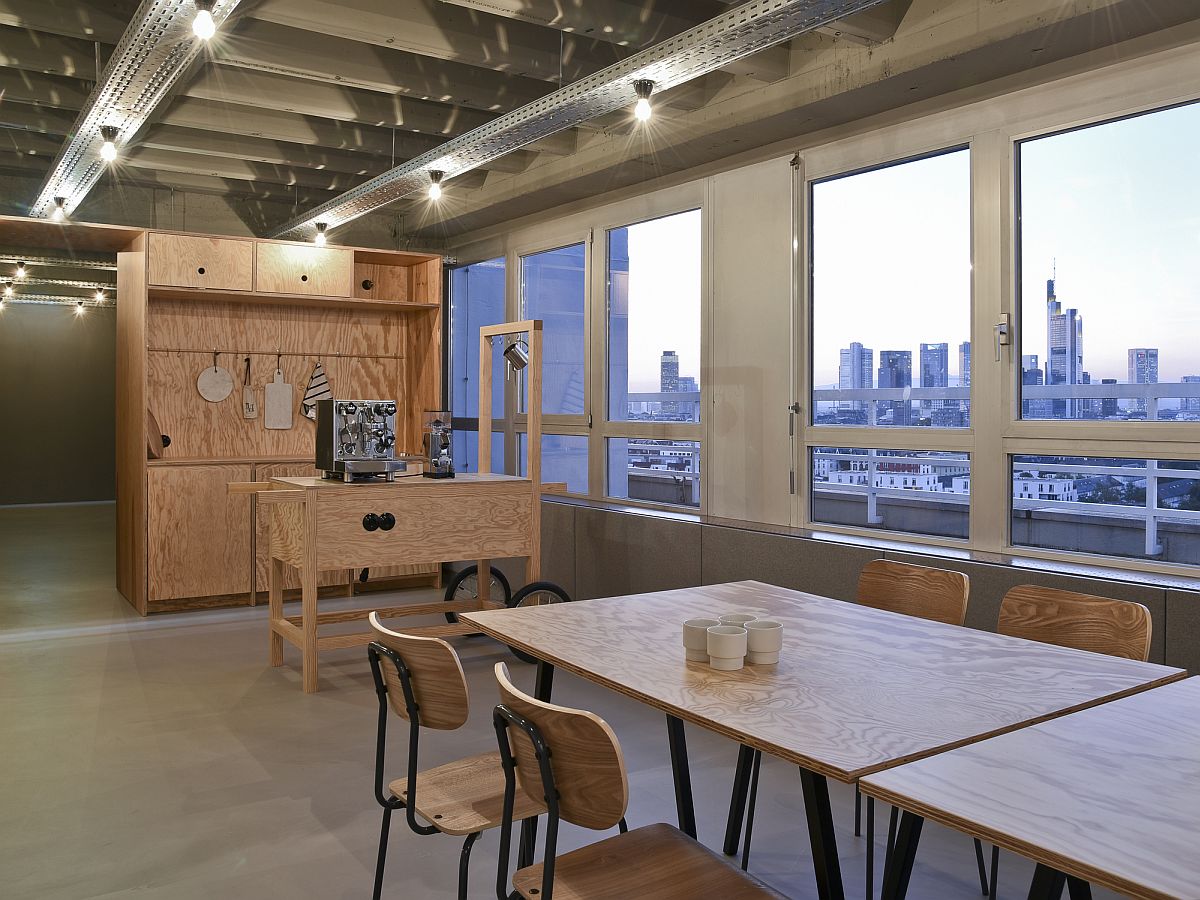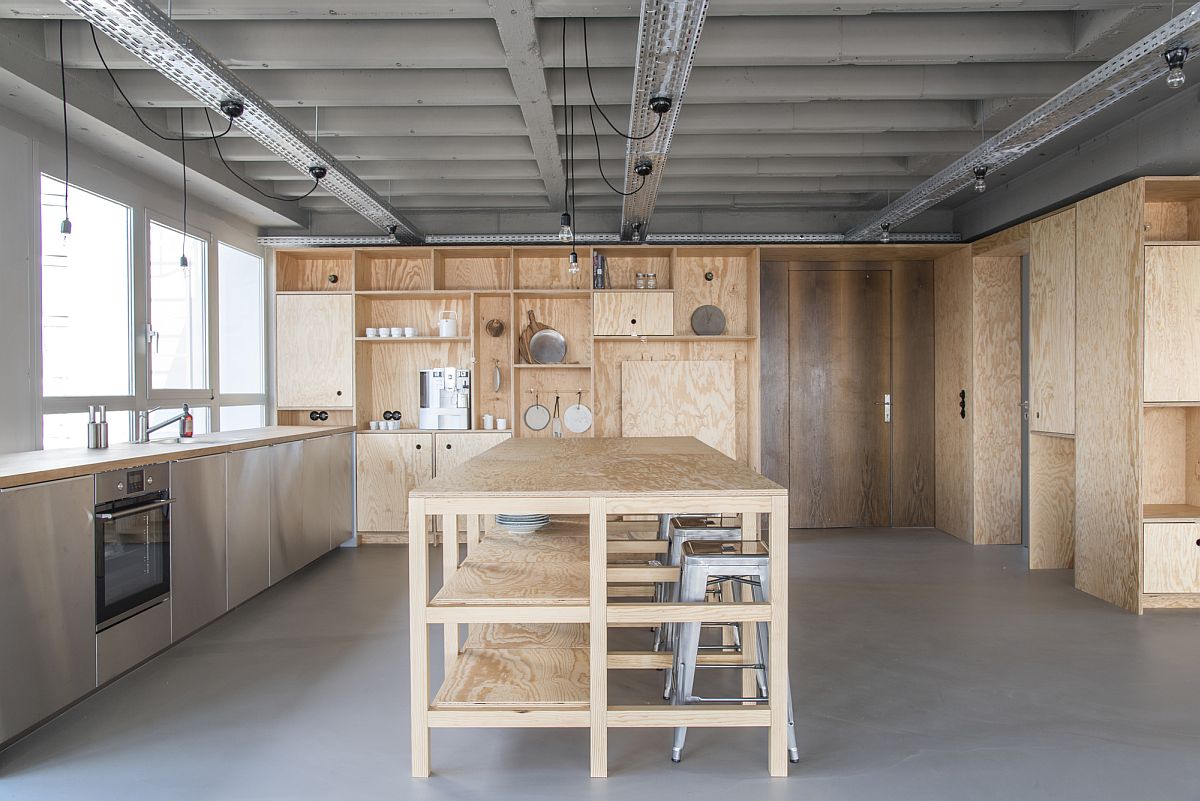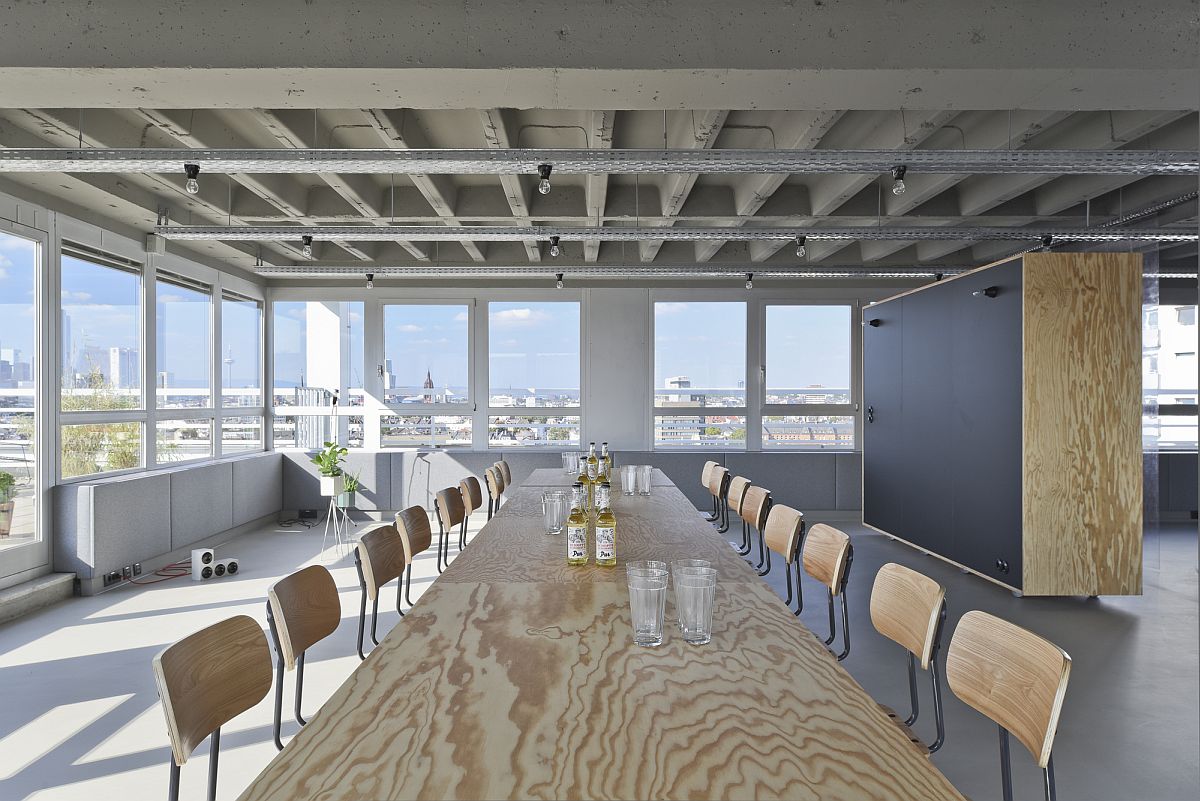 Unlike traditional meeting spaces, the rooms maintain a factory like atmosphere and are oriented to a more rough and plain industrial design concept. The natural treated materials, the authentic approach towards the office spaces from the 1960 in combination with high quality furniture gives the space a unique atmosphere…
RELATED: Modern Loft in Kaunas: Industrial Style Wrapped in Unpretentious Lighting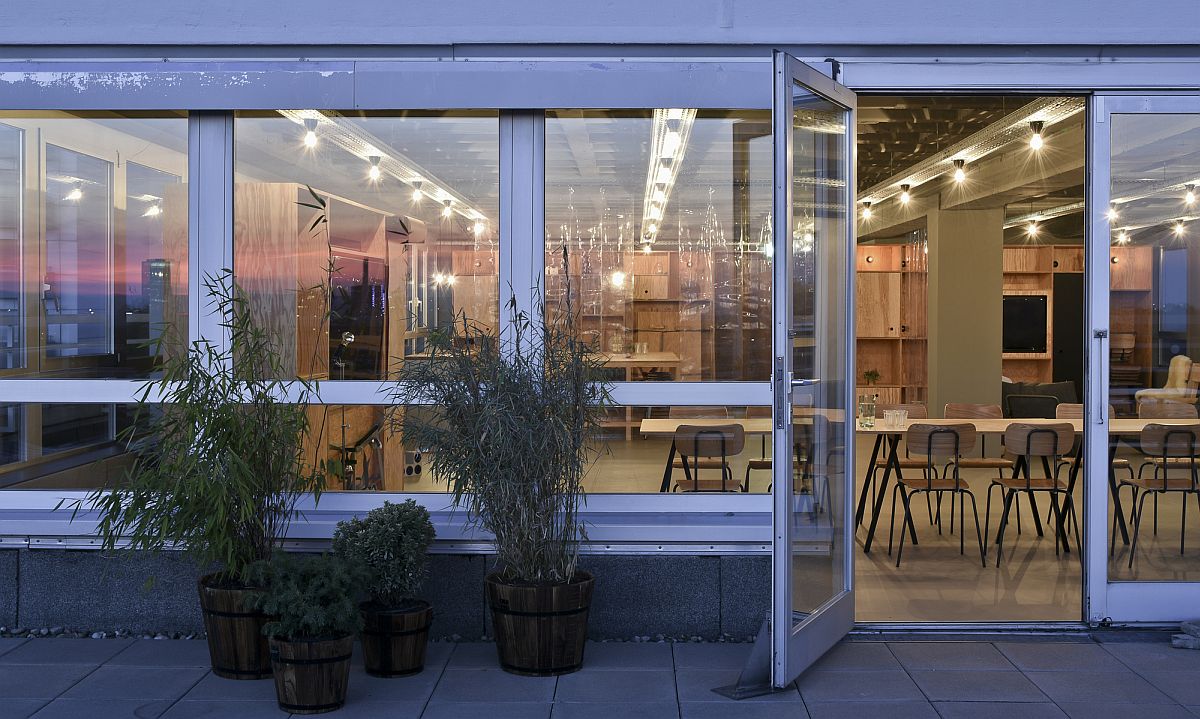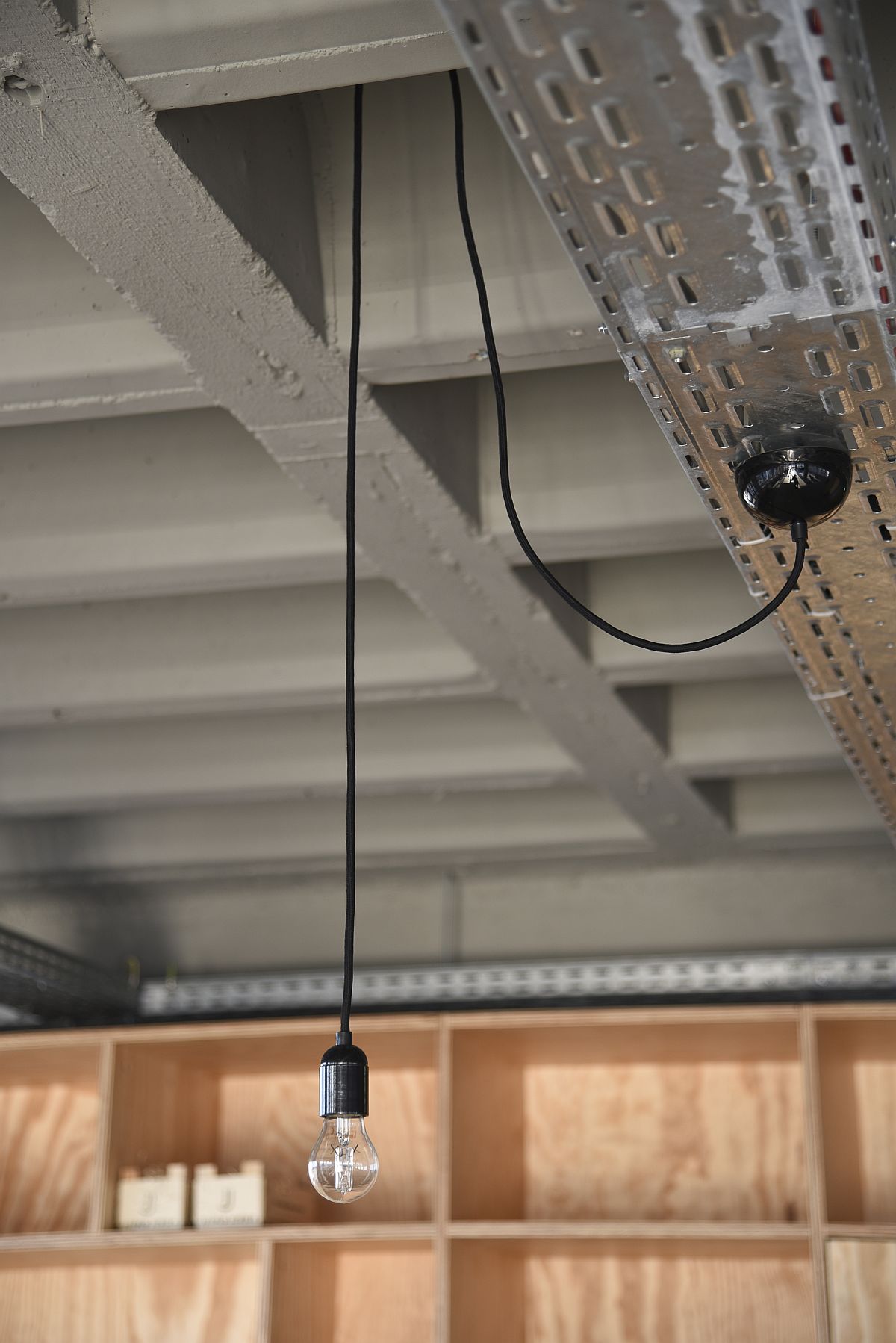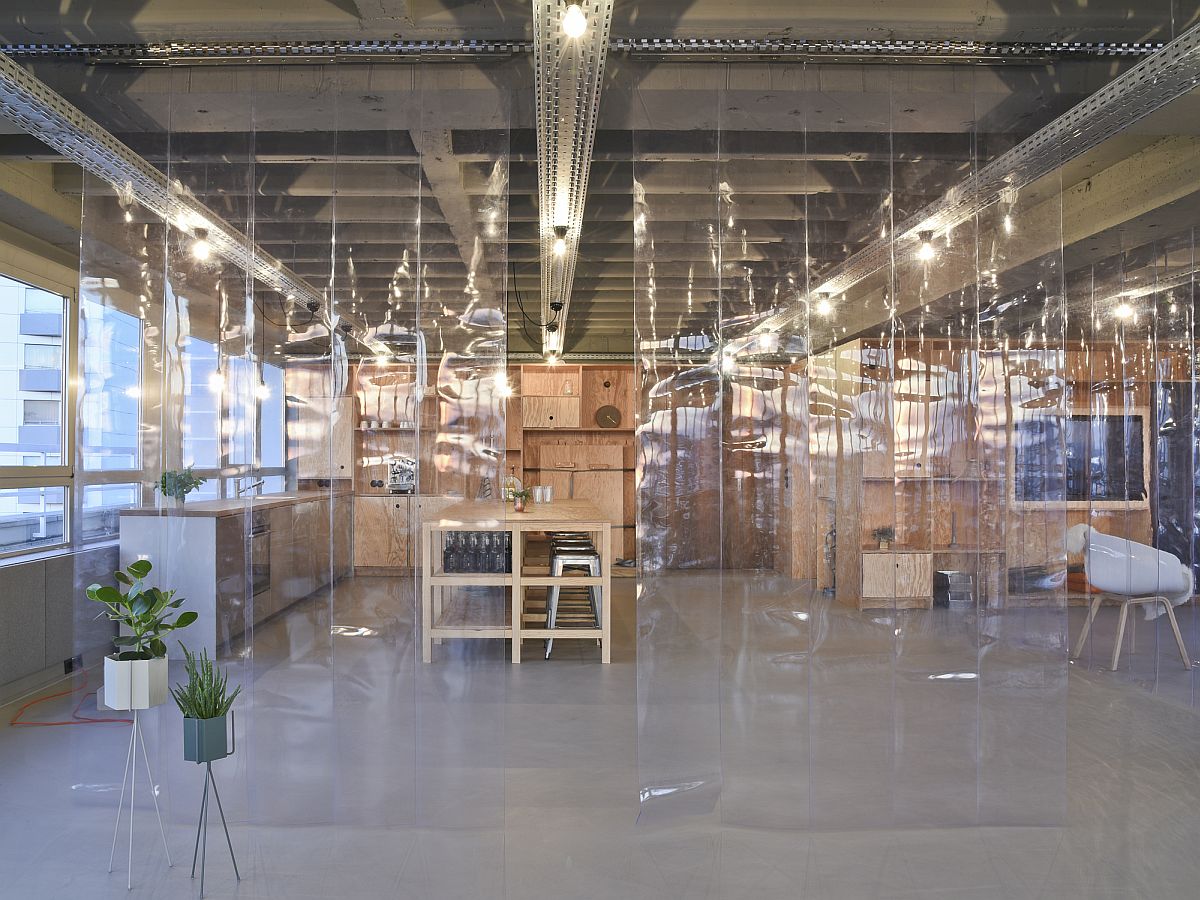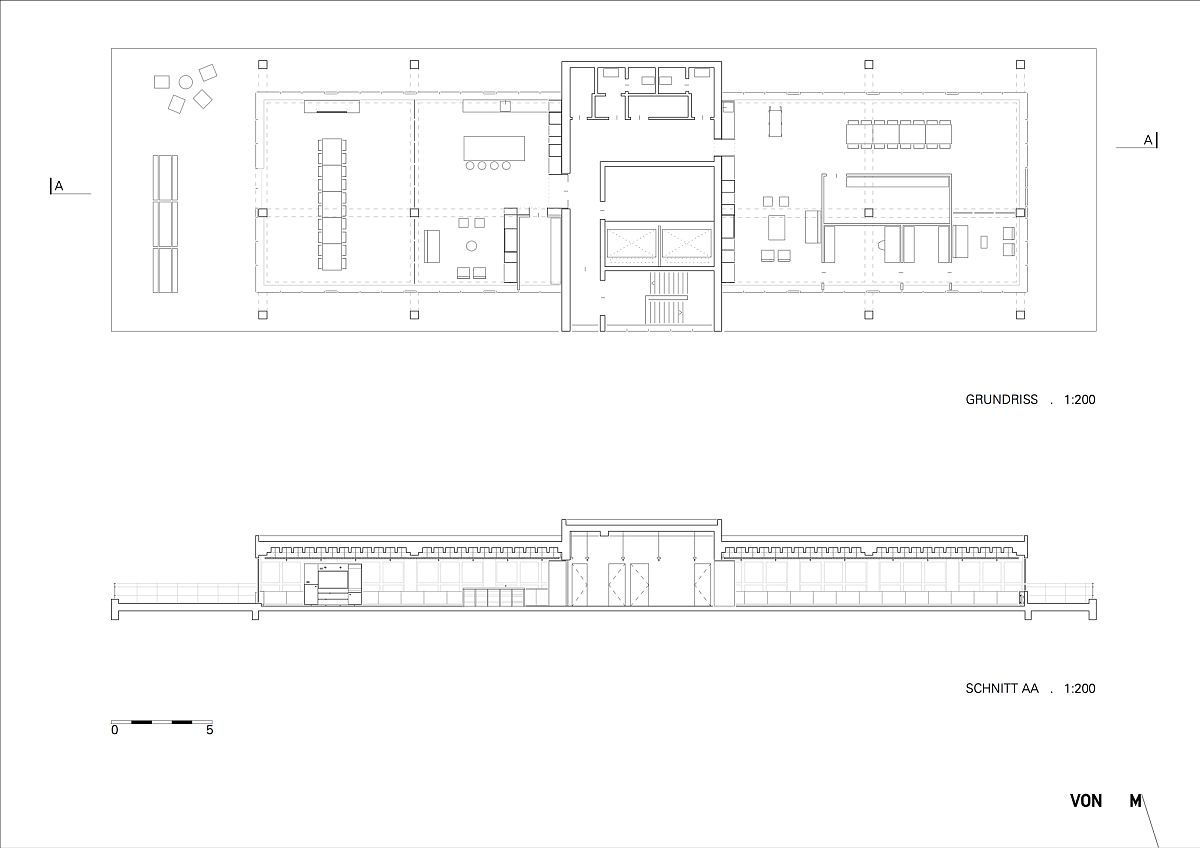 Liked the story? Share it with friends.