There are a few styles that turn heads almost instantly with both their uniqueness and at times, sheer splendor. Mediterranean style is undoubtedly one of those and with its amazing diversity and a confluence of multiple cultures that define it, this is a decorating style that works for everyone. You might have come across Mediterranean style living rooms, kitchens and dining rooms before, but it is not very often that you see home bars embracing this style. Mediterranean is a style that takes a bit of work in modern homes to create, but the effort is well worth it considering the dazzling result that you will end up with.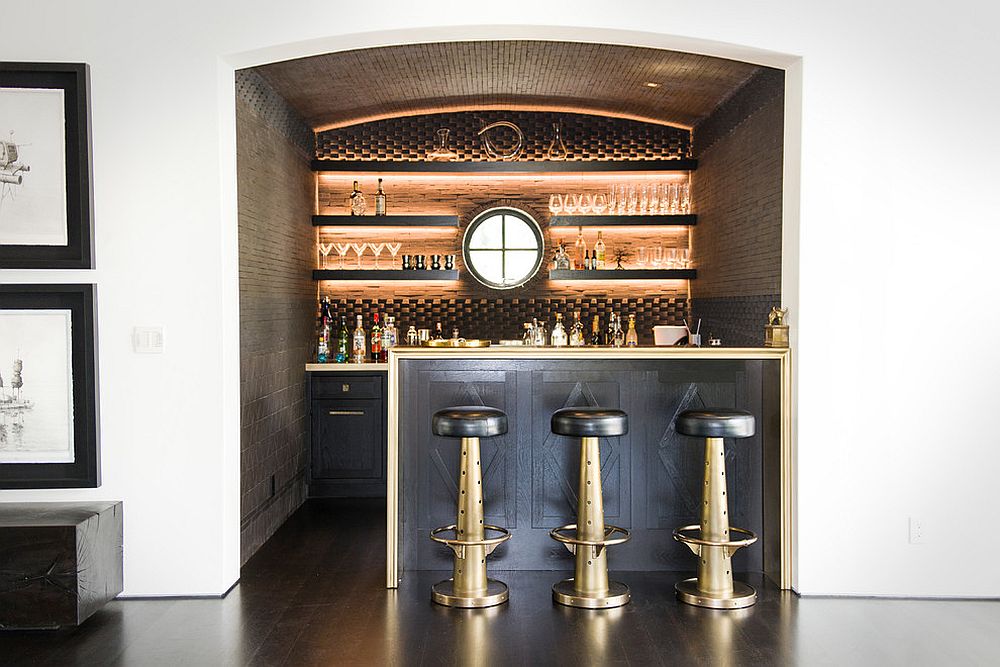 The best Mediterranean home bars are those that combine timeless and classic elements of the design with a healthy dose of modernity. You get a mix of both worlds and functionality is never an issue here. Of course, those seeking a more traditional Mediterranean-themed home bar can explore that direction as well with vivacious color, pattern and lighting that has an aura of its own. Rich, adaptable and eye-catching, these are the best Mediterranean style home bars around –
An Overdose of Modern
If you still hold the modern vibe of the bar area so very dear, then try out a style that blends elements of classic Mediterranean style with modern functionality and backdrop. We did talk about it earlier and this is the perfect way to transition from one style to another without feeling overwhelmed. It also helps in ensuring that the small home bar in the corner feels just 'special enough' and yet acts as an extension of the overall living area. It is not something that you will have to worry about when it comes to changes down the line as you have not fully committed to the style.
RELATED: Hot Trends: Best Mediterranean Style Powder Rooms with Modern Overtones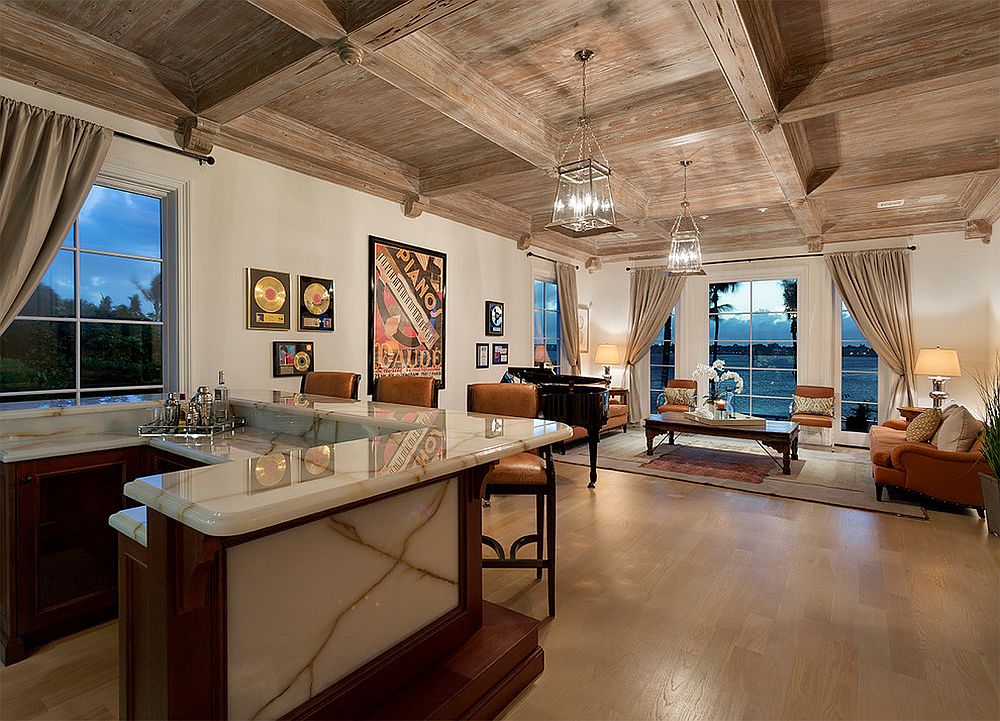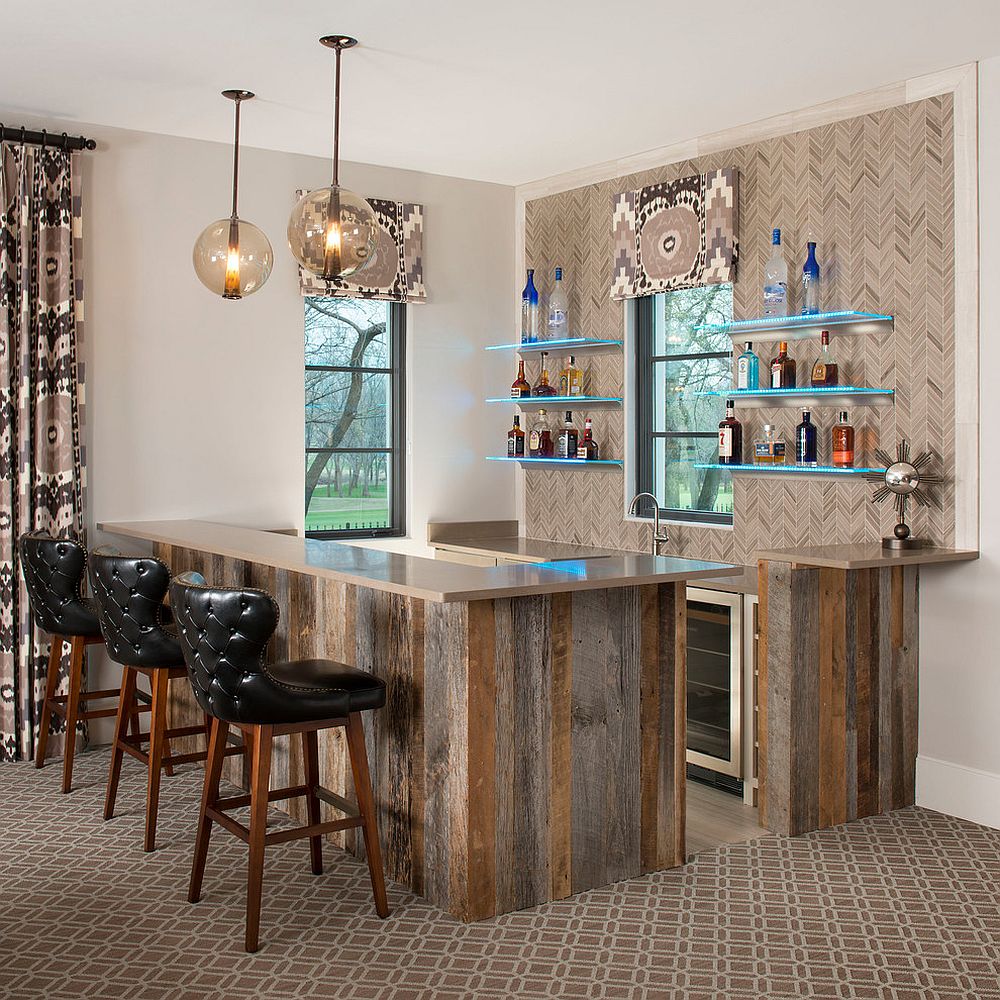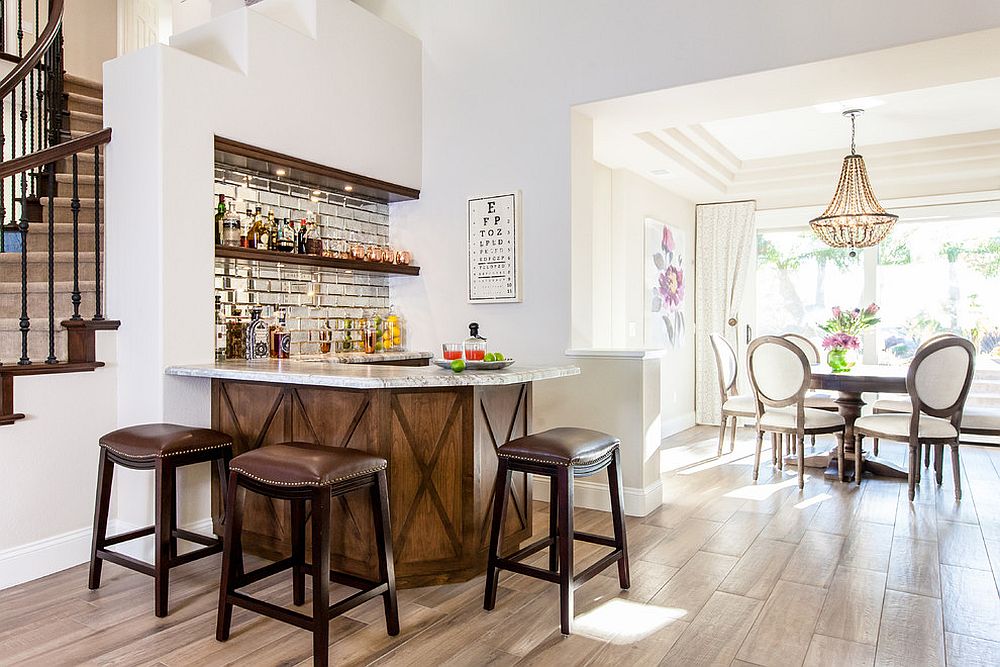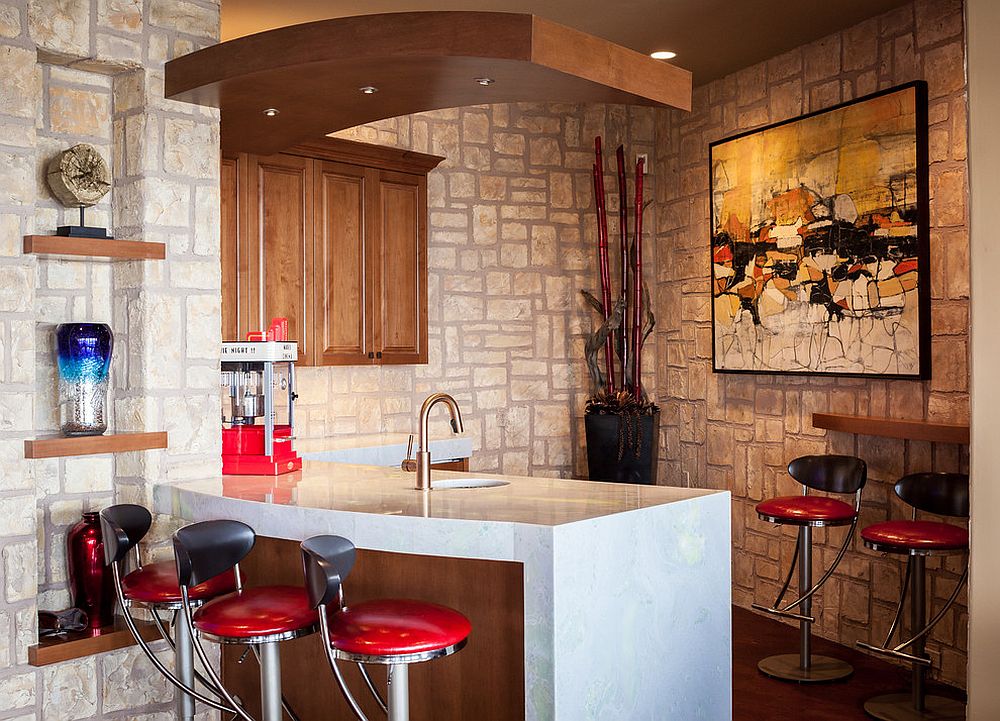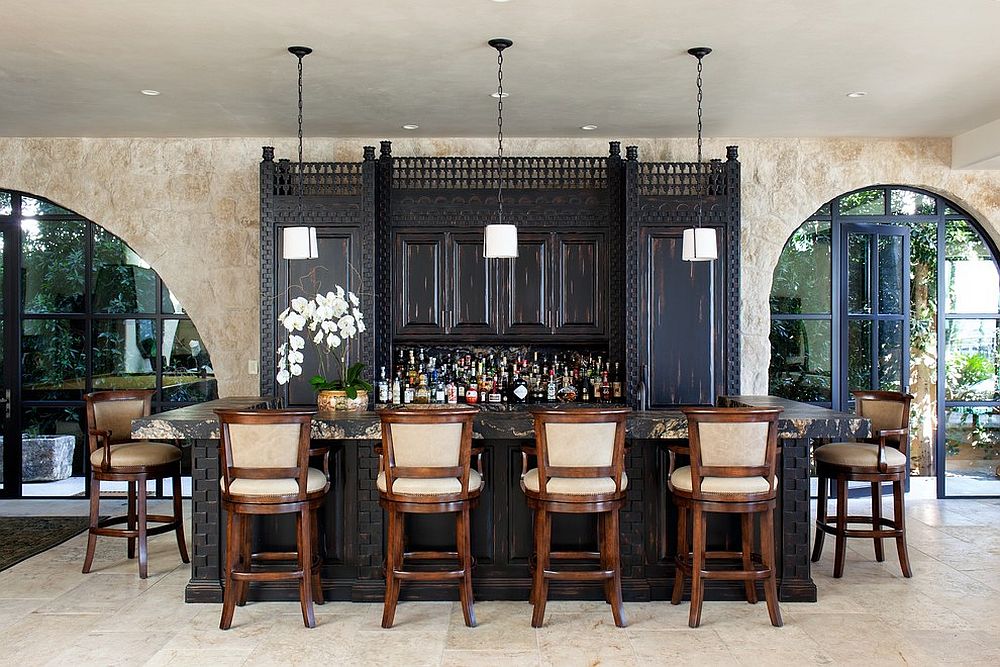 Infusion of Color
Mediterranean is a style that gives you ample space to try out new colors in the home bar and they can range from ravishing red and scarlet to deep greens and sapphire blues. You will have no problem working with bright color here and from brilliant tiled backsplashes to walls in purple and yellow, everything feels just about right in the classic Mediterranean home bar. Be it just the backdrop, or the entire bar niche, there is no shortage of space where you can try out color in here.
RELATED: 25 Fabulous Home Offices That Unleash Mediterranean Magic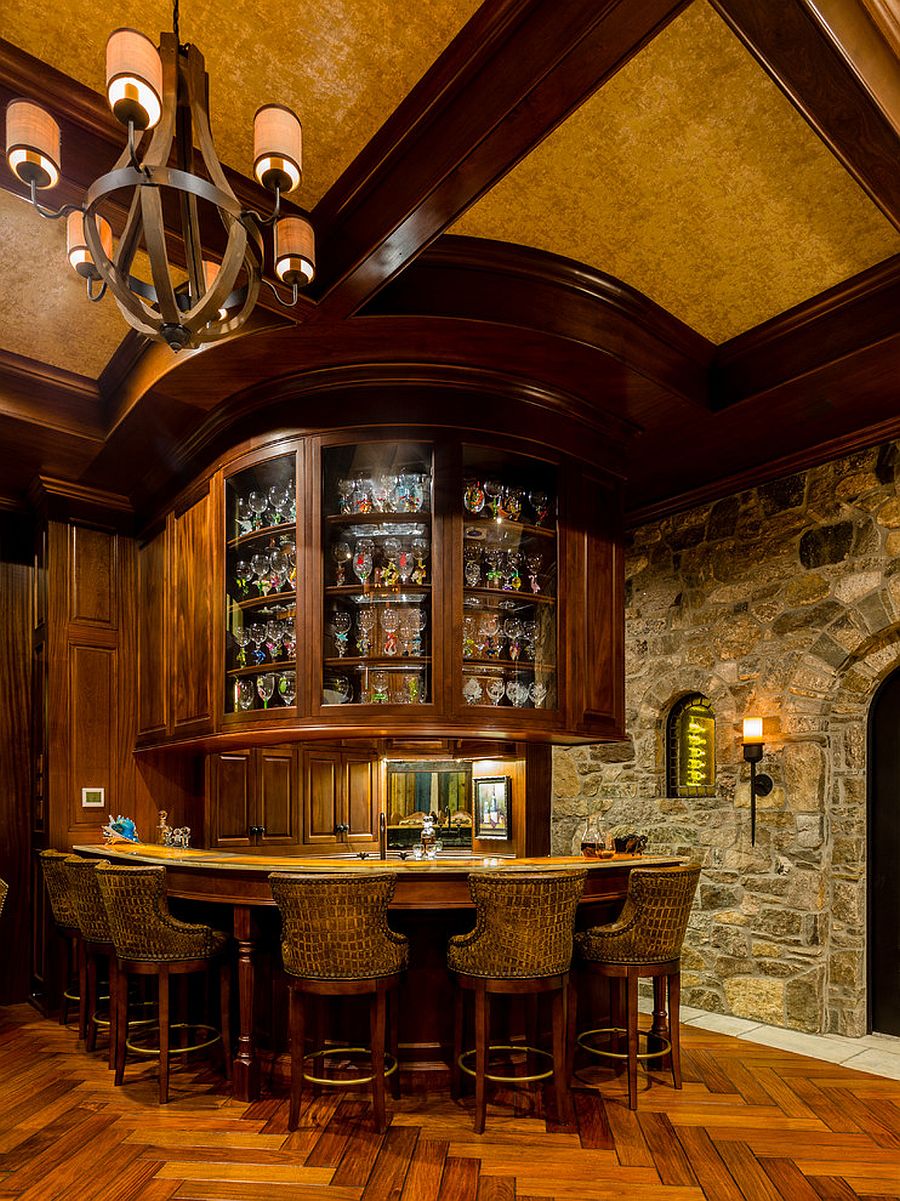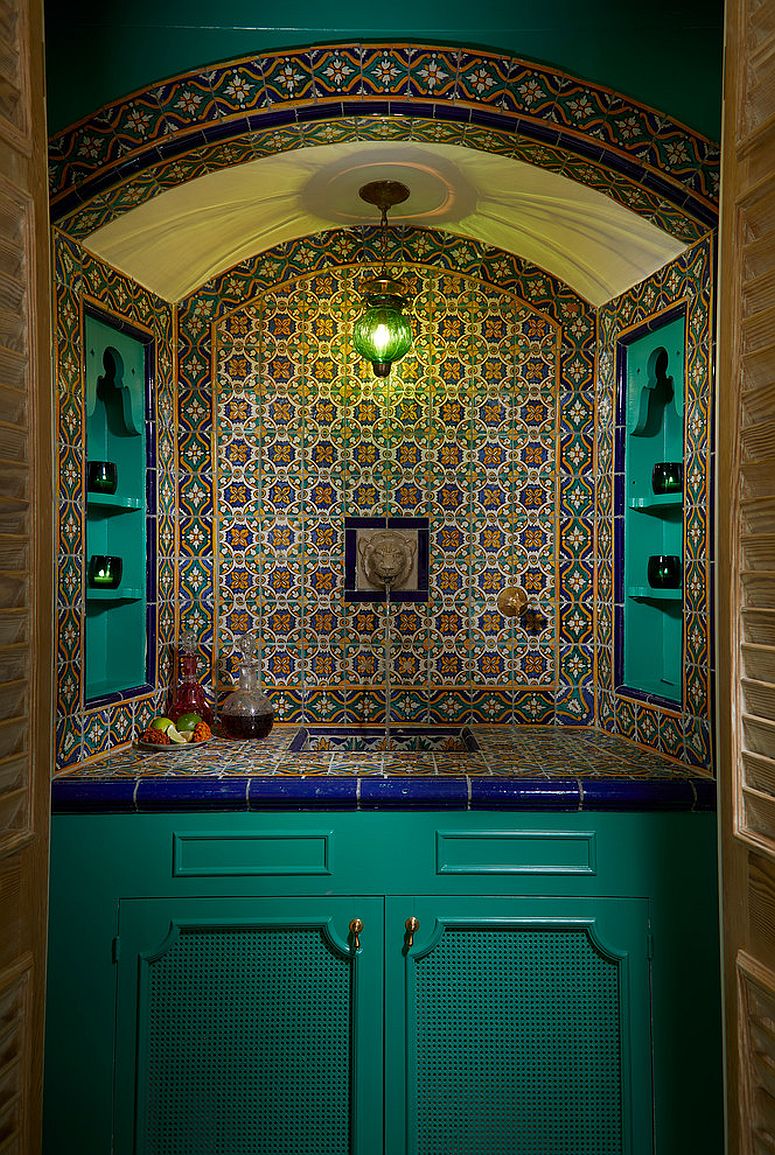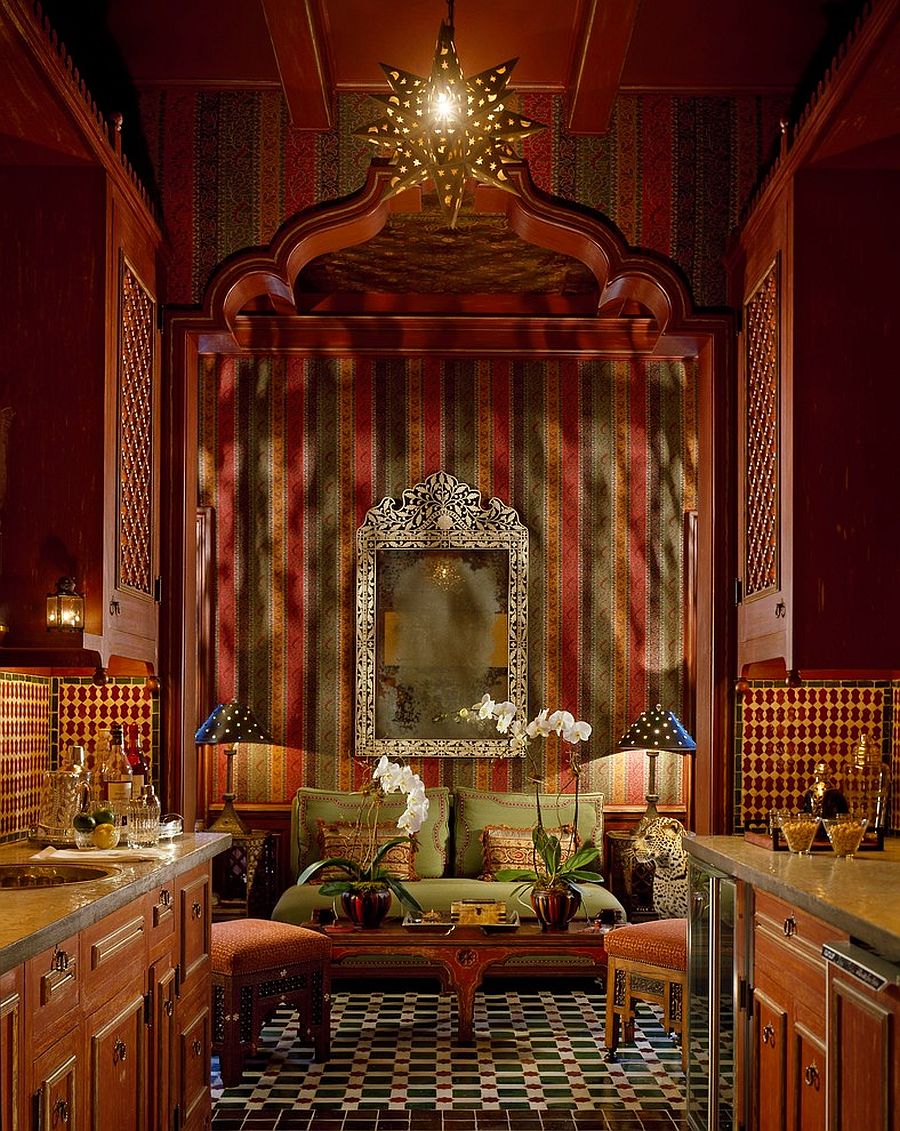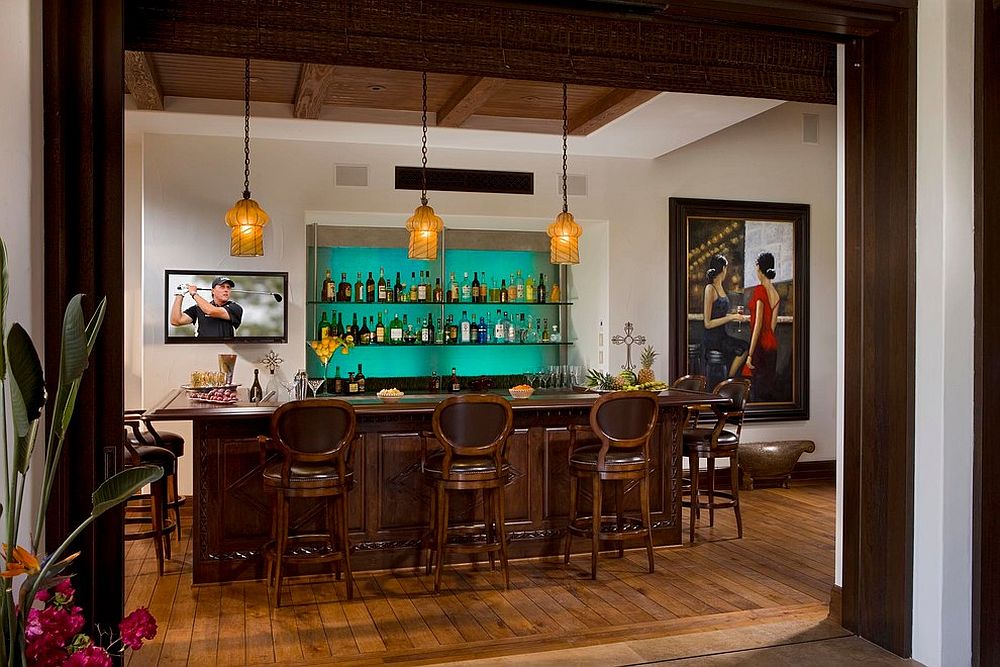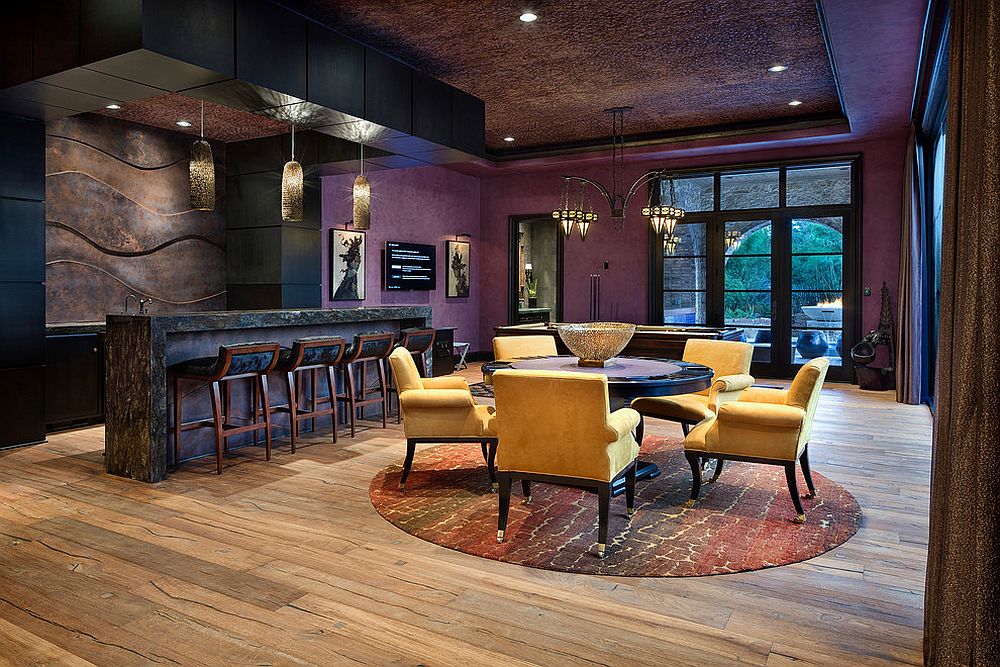 A Few Timeless Touches
There are certain elements in Mediterranean style that give it that distinct identity; even if it amalgamates a wide range of cultures and backdrops. The Moroccan lantern is one such addition that can add this timeless vibe to your home bar. Also classic archways, pattern-filled tiles and smart dividers with mesh pattern make a big impact in any Mediterranean-inspired setting. Add to this weathered walls, exposed brick finishes and stone sections and you have the perfect traditional Mediterranean home bar.
RELATED: 27 Basement Bars That Bring Home the Good Times!