There are times when the old gives way to the new and then there are occasions when it is better to preserve and enhance the existing while adding a new layer of modernity, rather than a complete overhaul. Set in an idyllic landscape in Põlli village, Estonia, this sauna is part of a larger farm complex that combines vernacular design, modernity and plenty of rustic charm. Designed by Peeter Pere, the Lusthoone Funhouse Sauna incorporates an old, remodeled smoke sauna into a modern complex that has it all!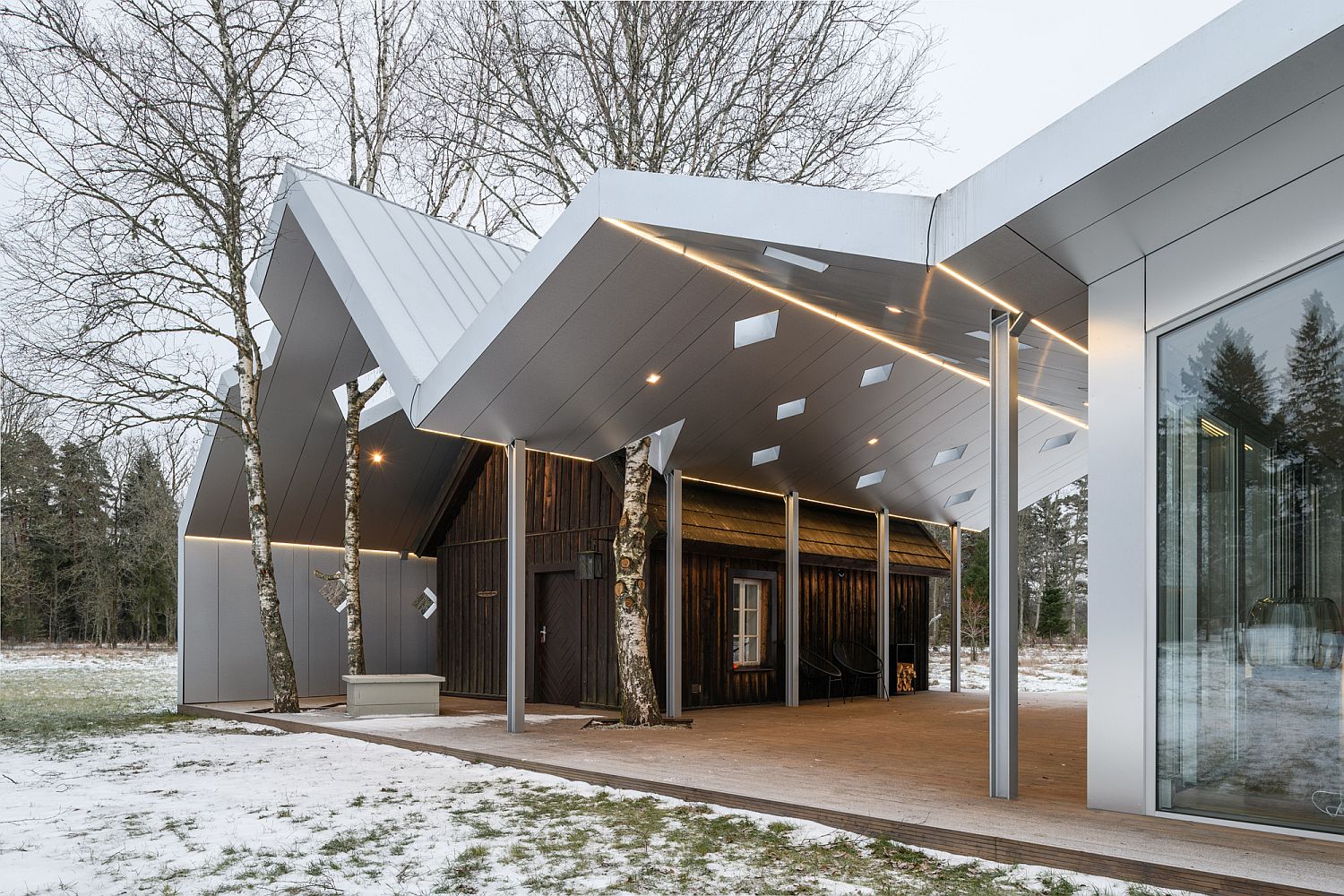 The sauna complex is detached from the main farm buildings and the landscape around the structure enhances its overall pleasant and inviting visual. A continuous gabled roof structure holds the old sauna with dark exterior on one side and a more modern new sauna on the other with a reflective, white sheen. The contrast is both visual and textural and represents the two different style statements that are cleverly woven together by the overall structure. In the middle of the two saunas is the atrium that ushers in ample natural light and provides a spacious sitting area with minimal form and Scandinavian décor.
RELATED: Winter Chalet Luxury: Breathtakingly Gorgeous Shemshak Lodge in Courchevel 1850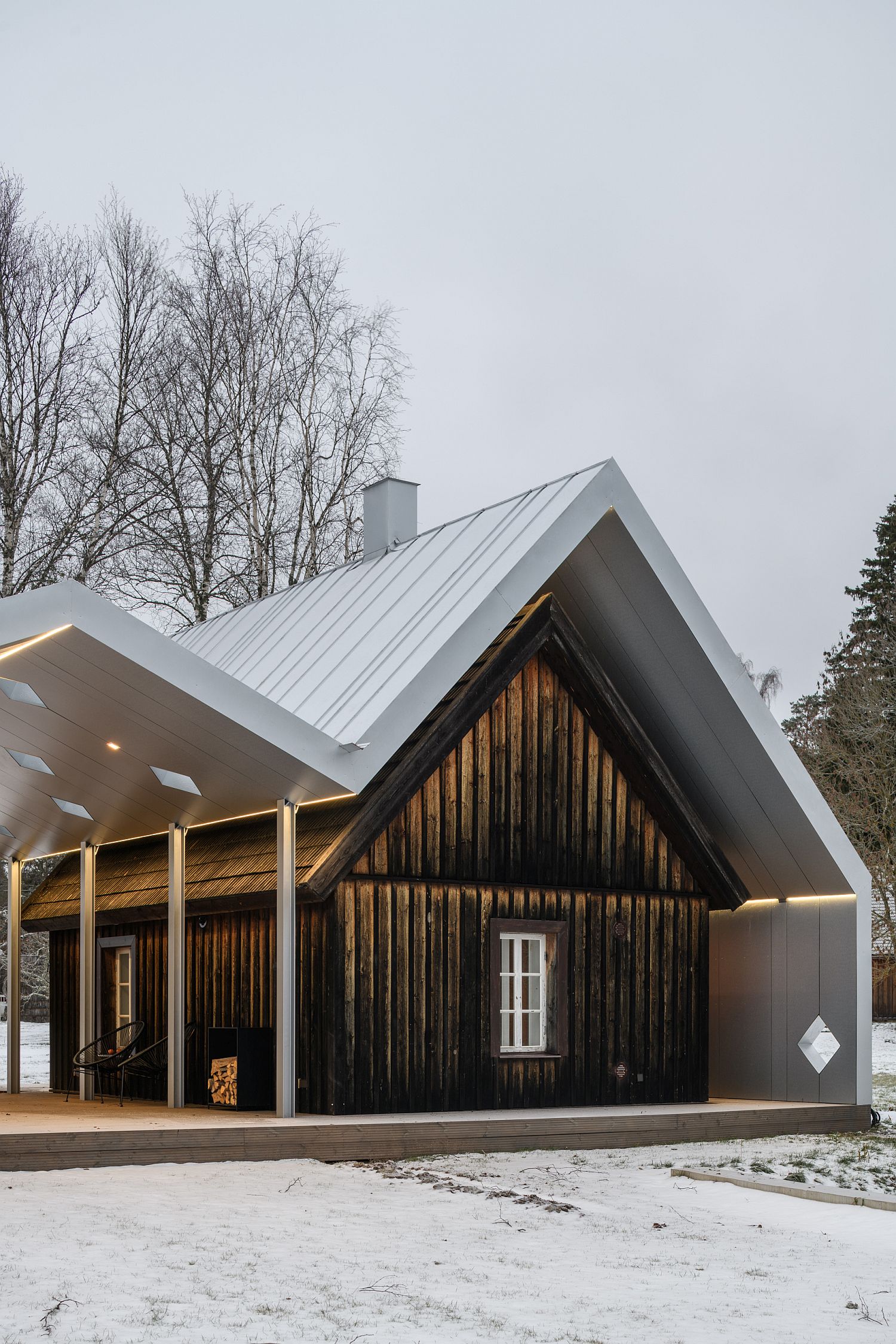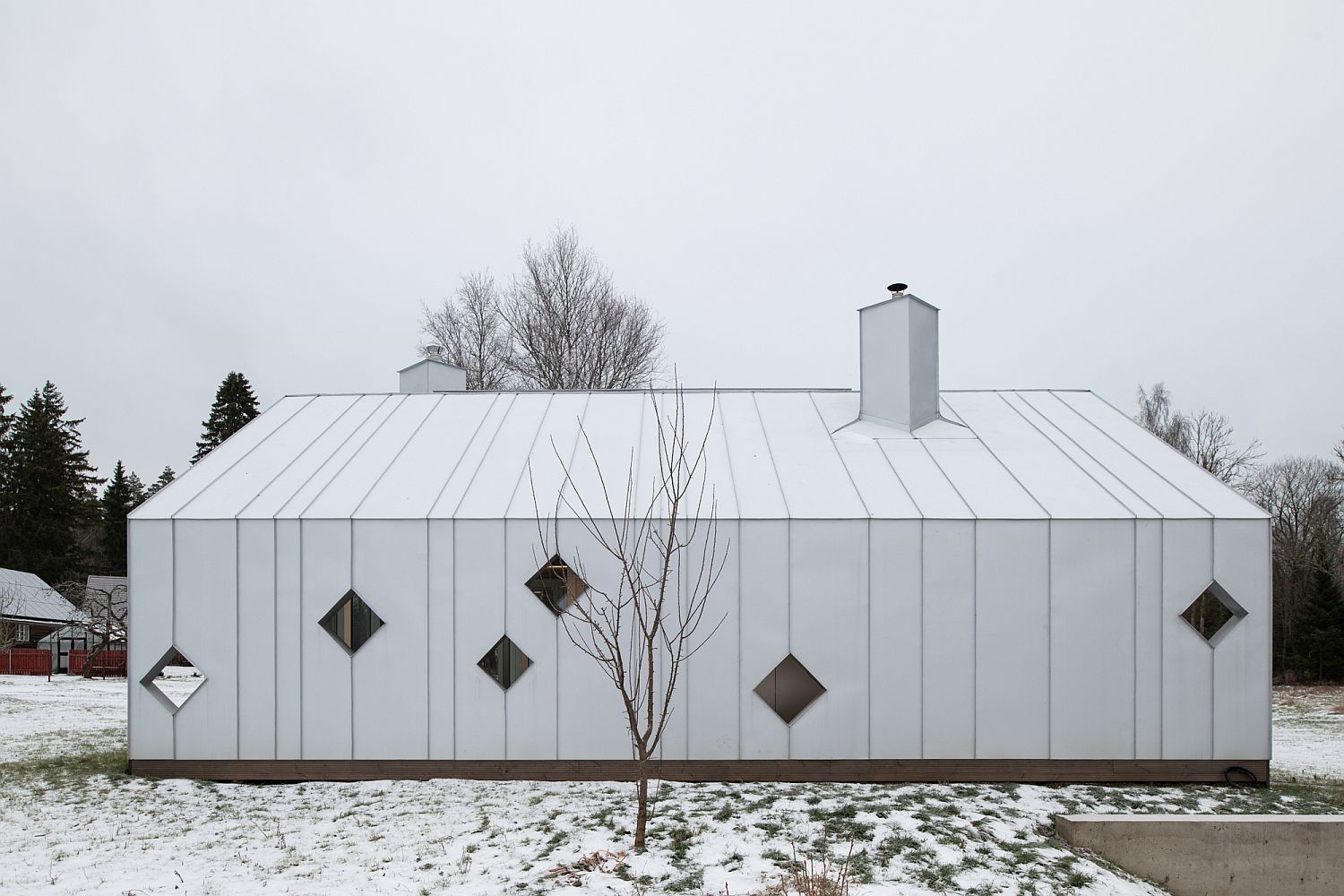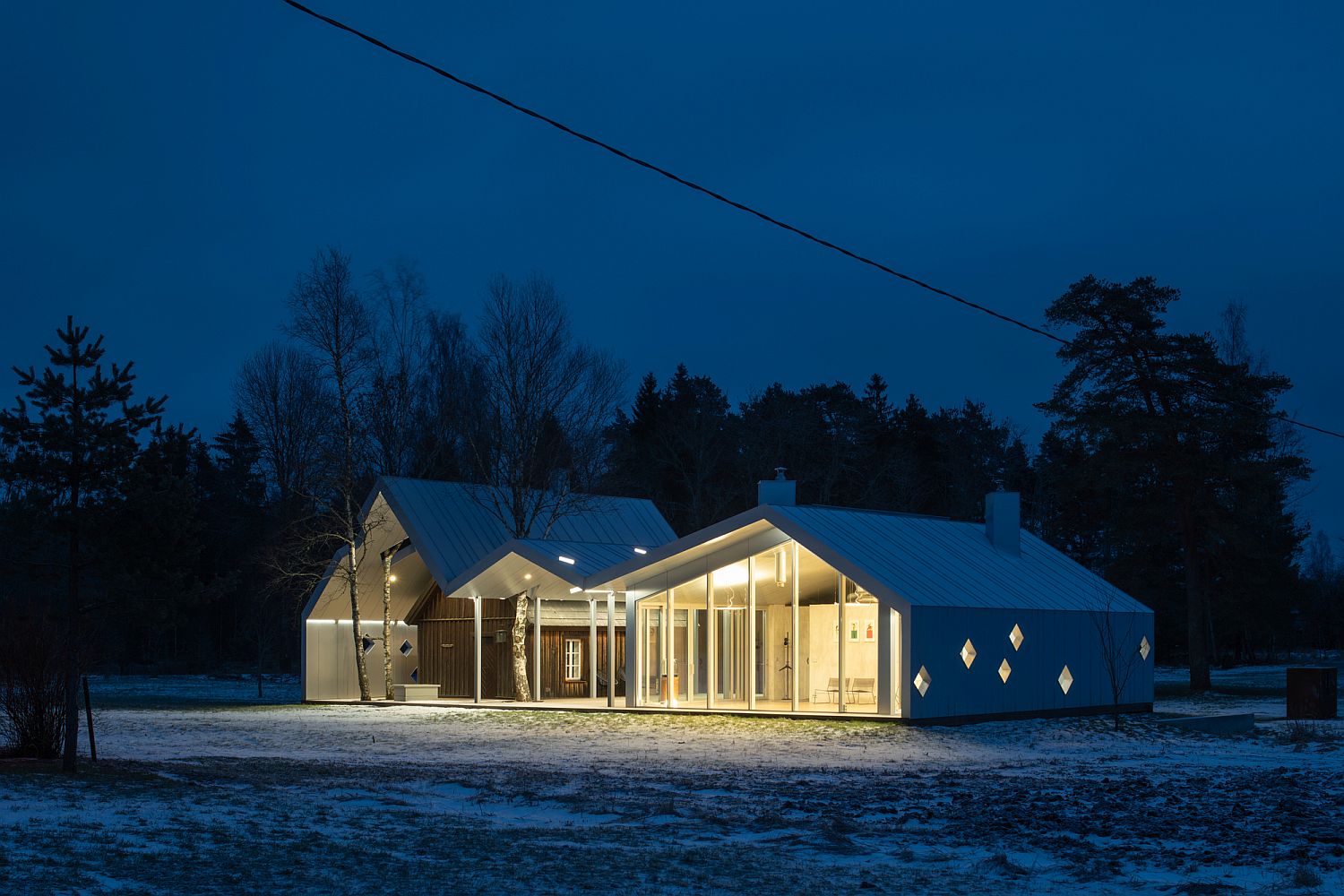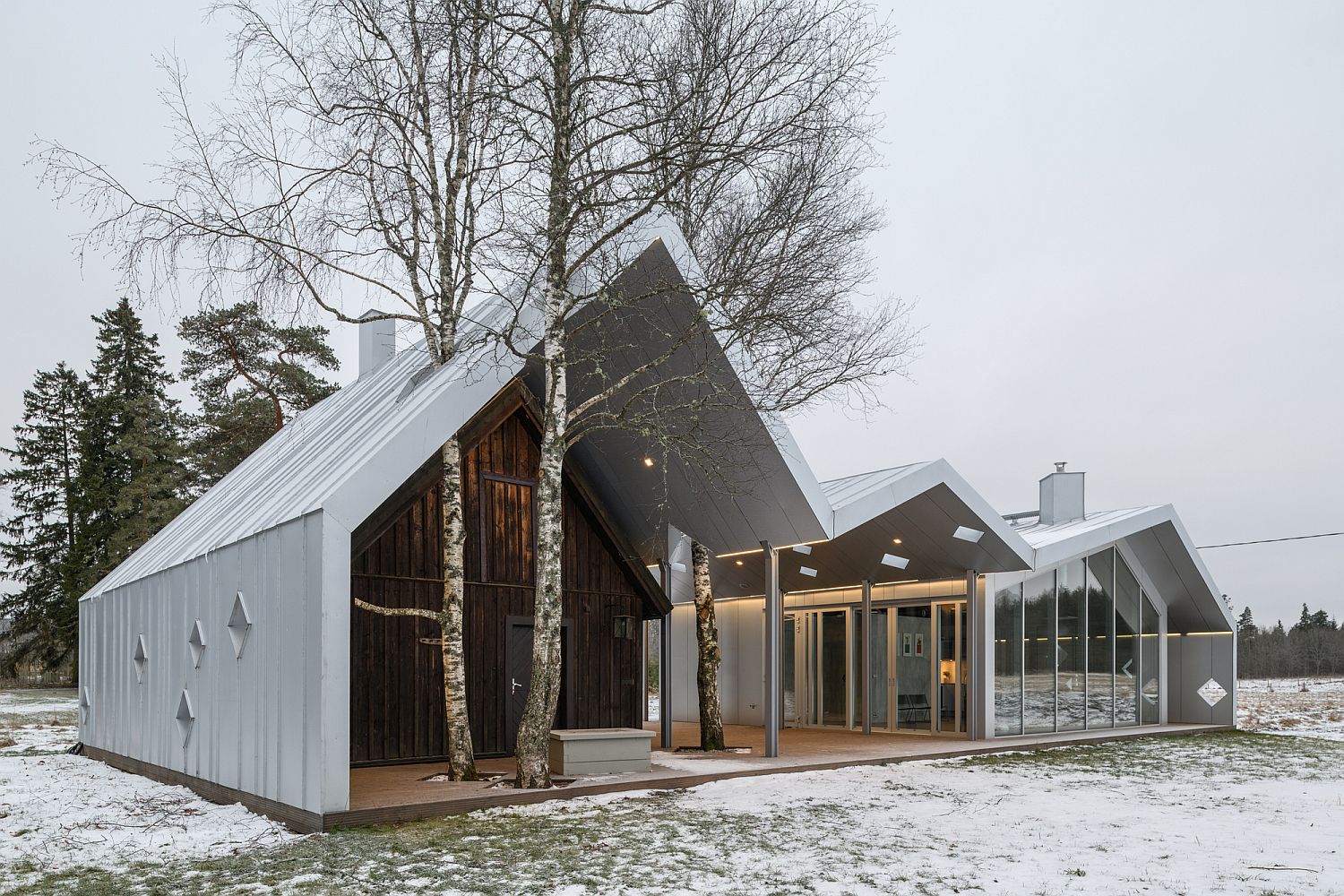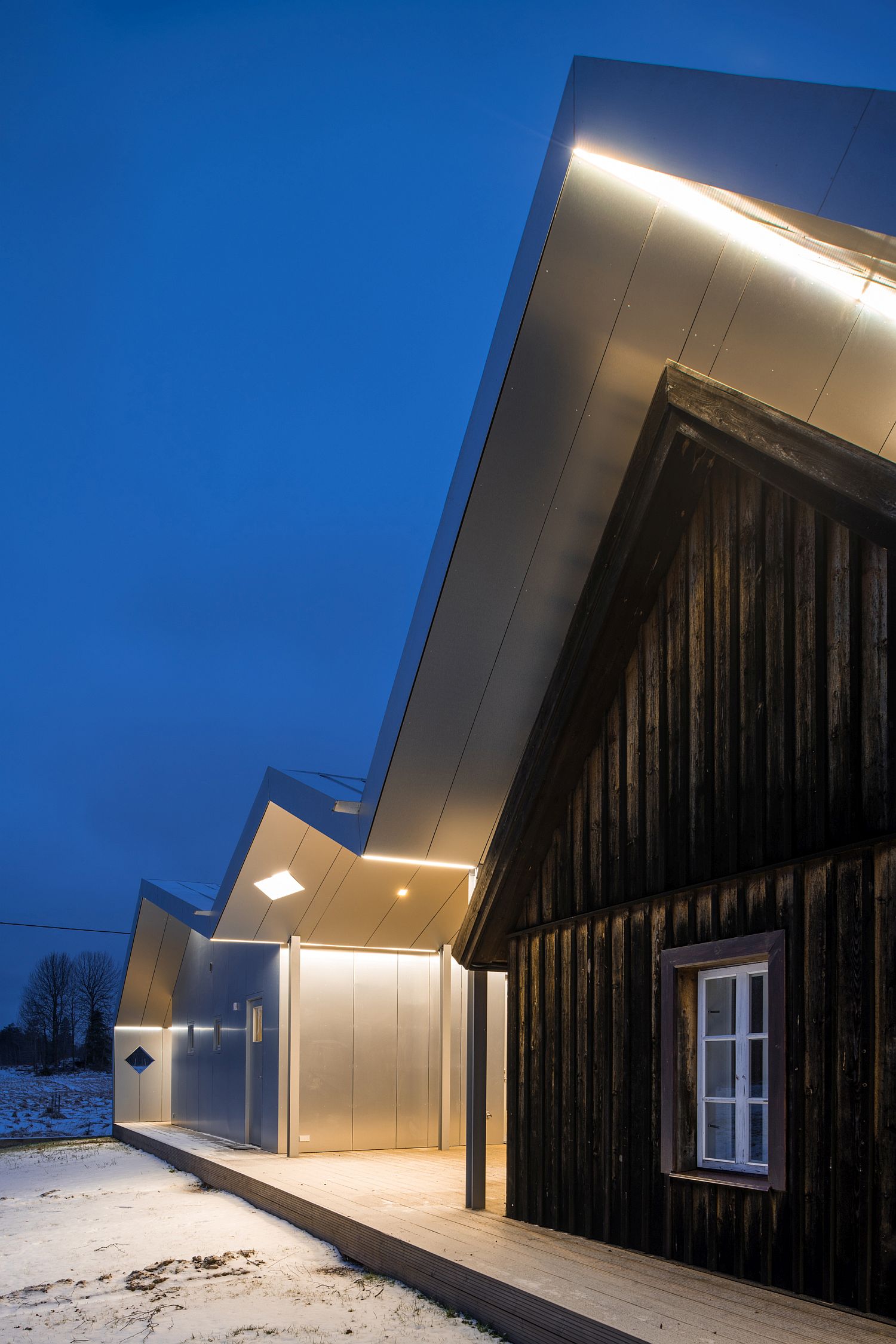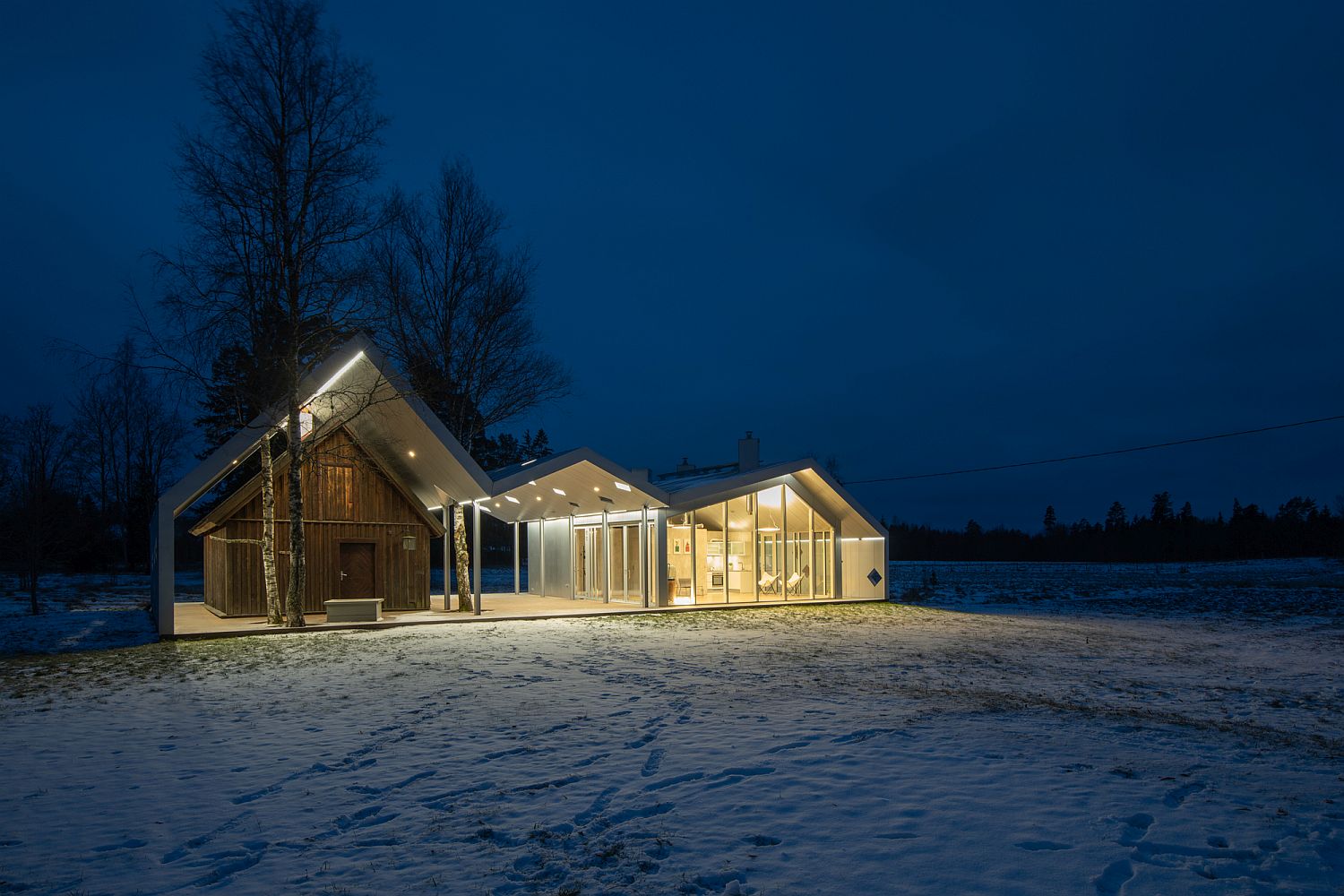 Wood is the material of choice on the outside, while the newly added sauna features exposed cement and concrete on the inside. With a beautiful little fireplace and ample opportunity to rest, rejuvenate and enjoy the many sights and sounds outside, this is a getaway that promises to melt away all woes. [Photography: Tõnu Tunnel]
RELATED: Château St. Gerlach: Luxury Hotel and Spa Complex with Historic Context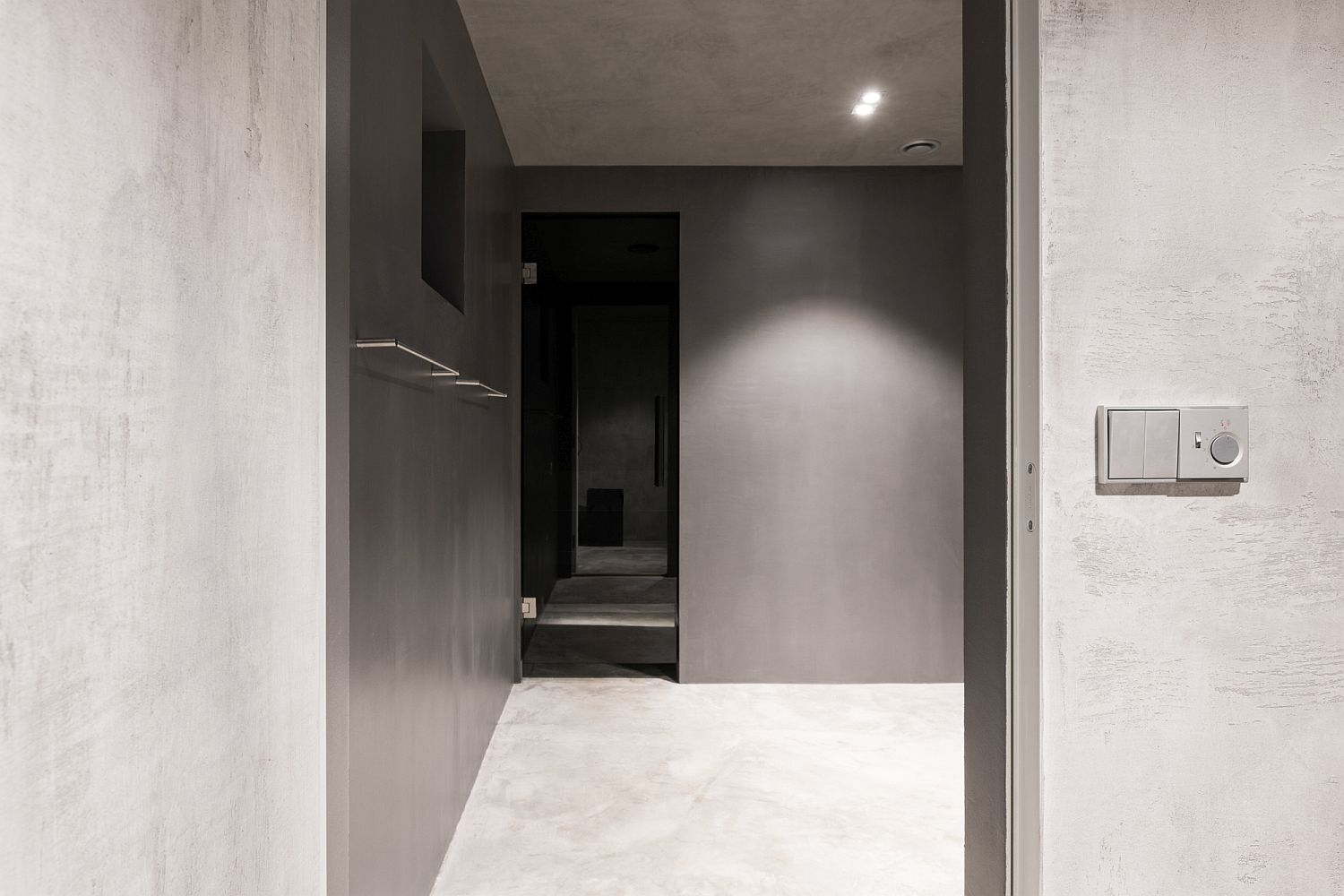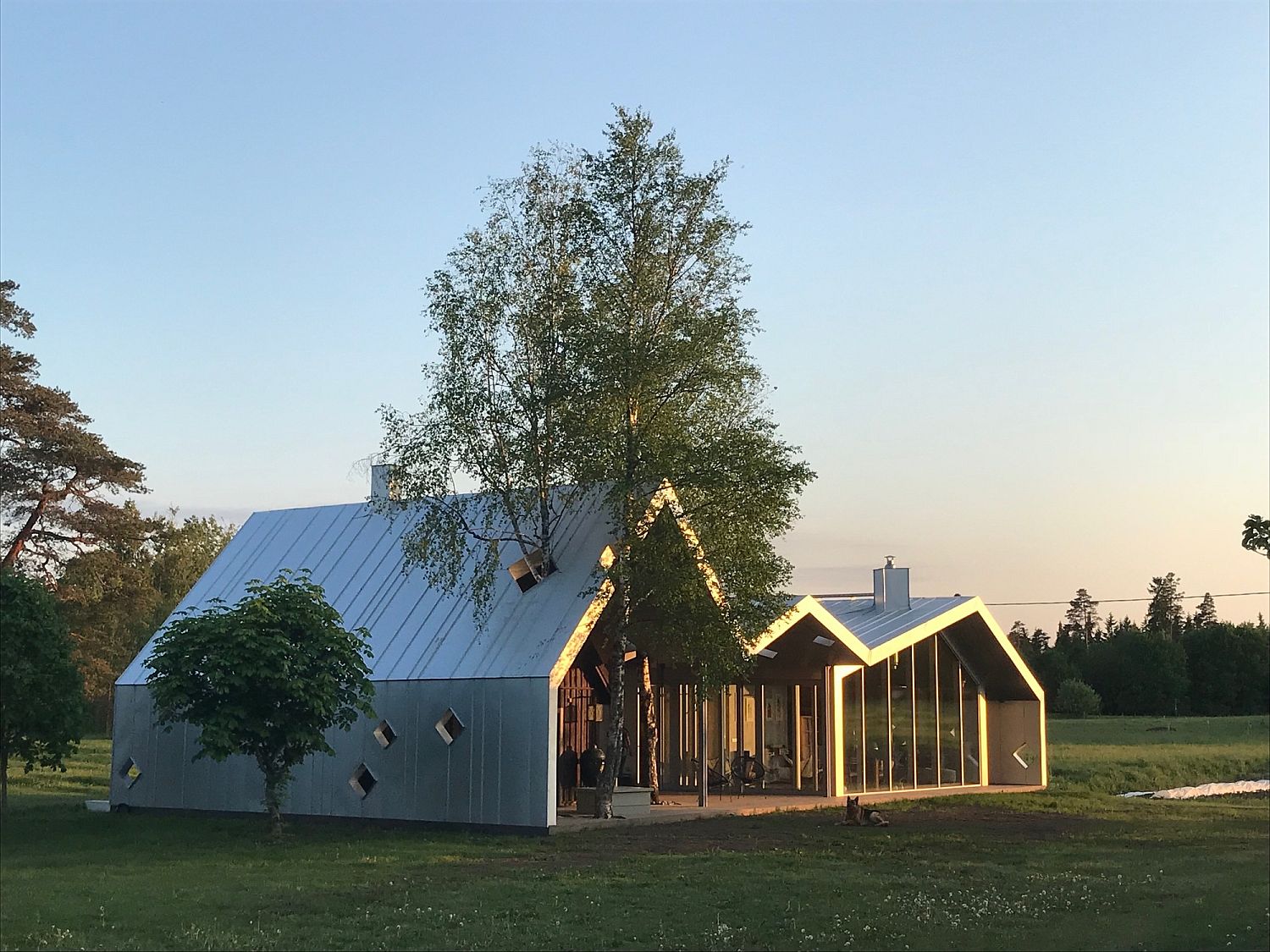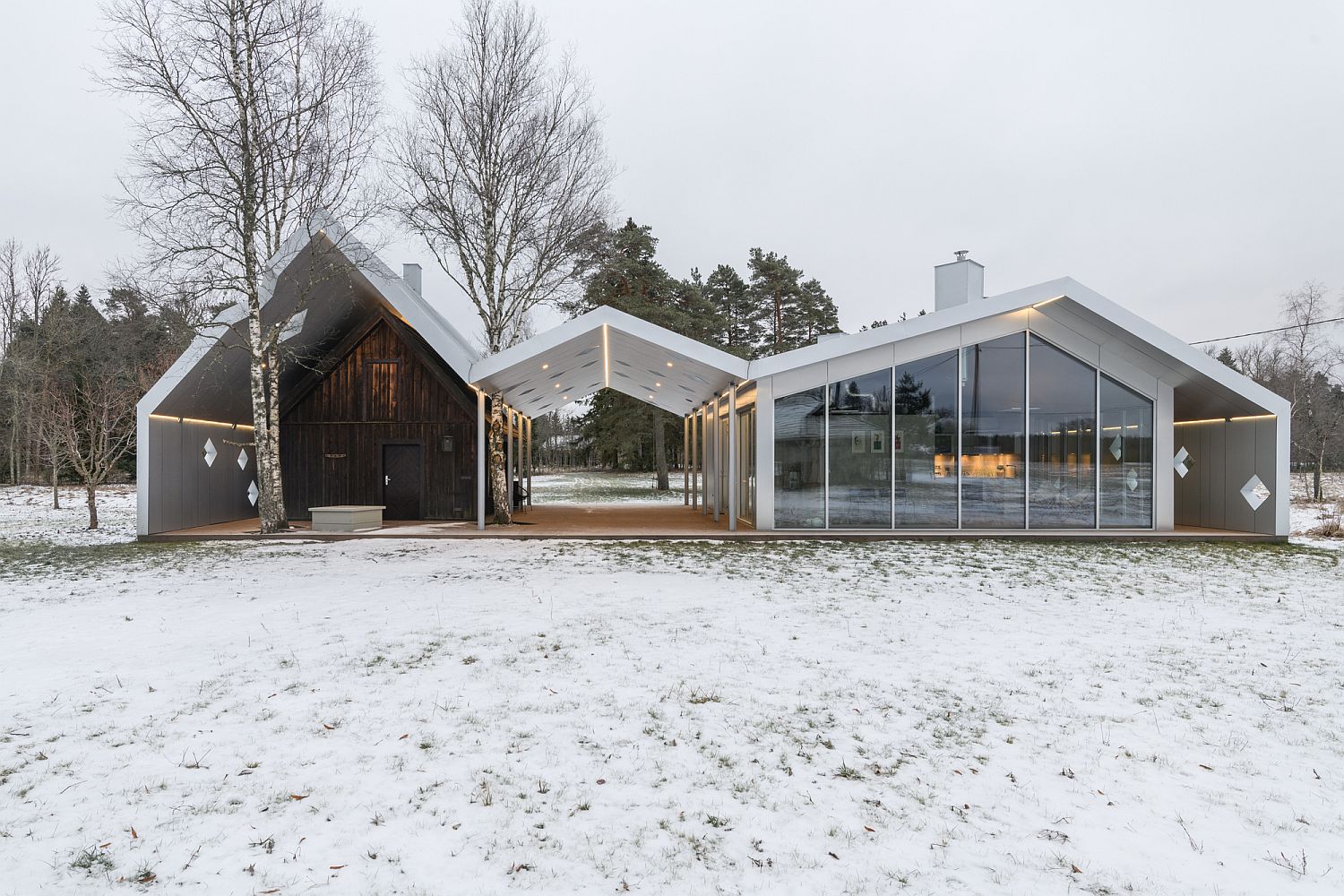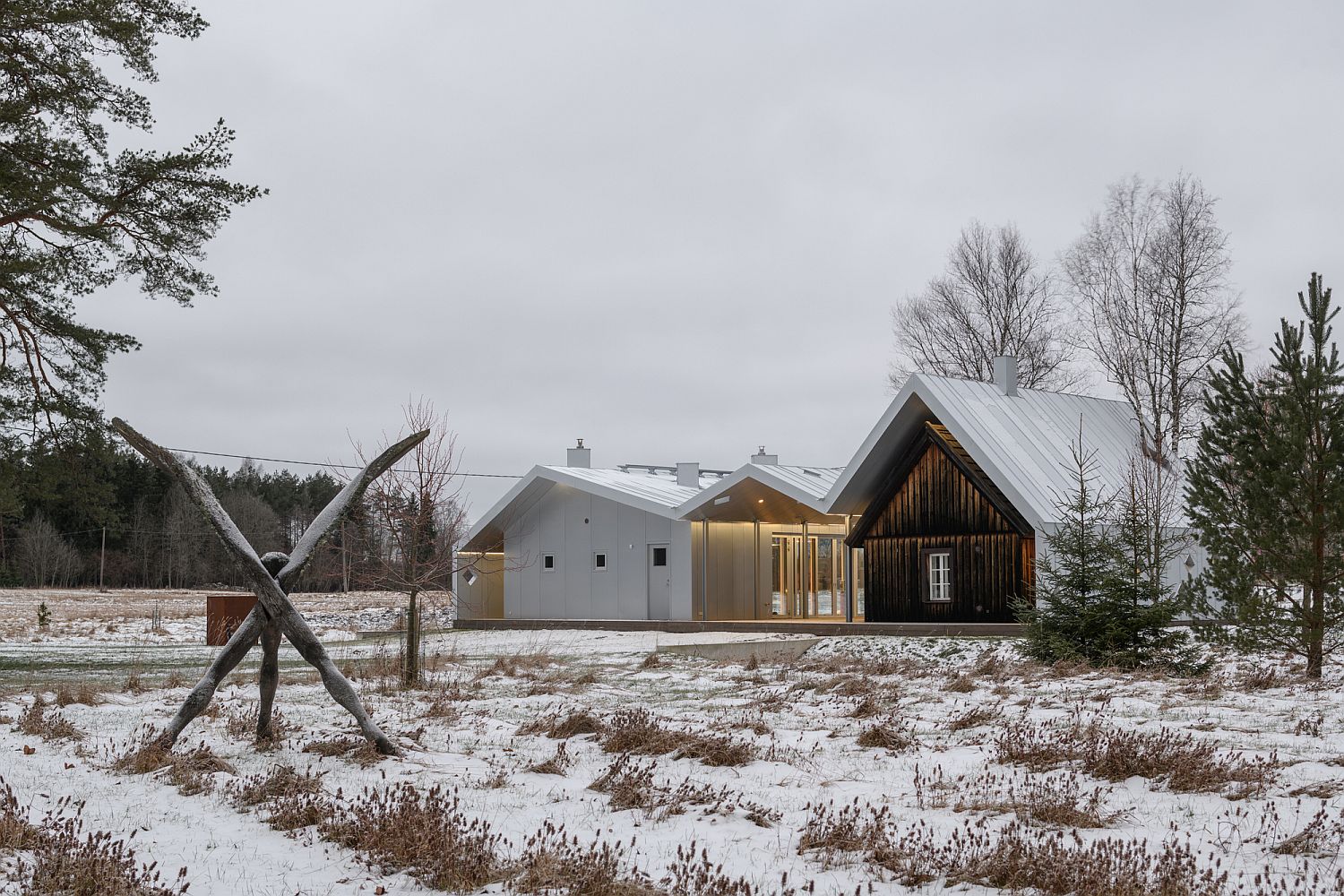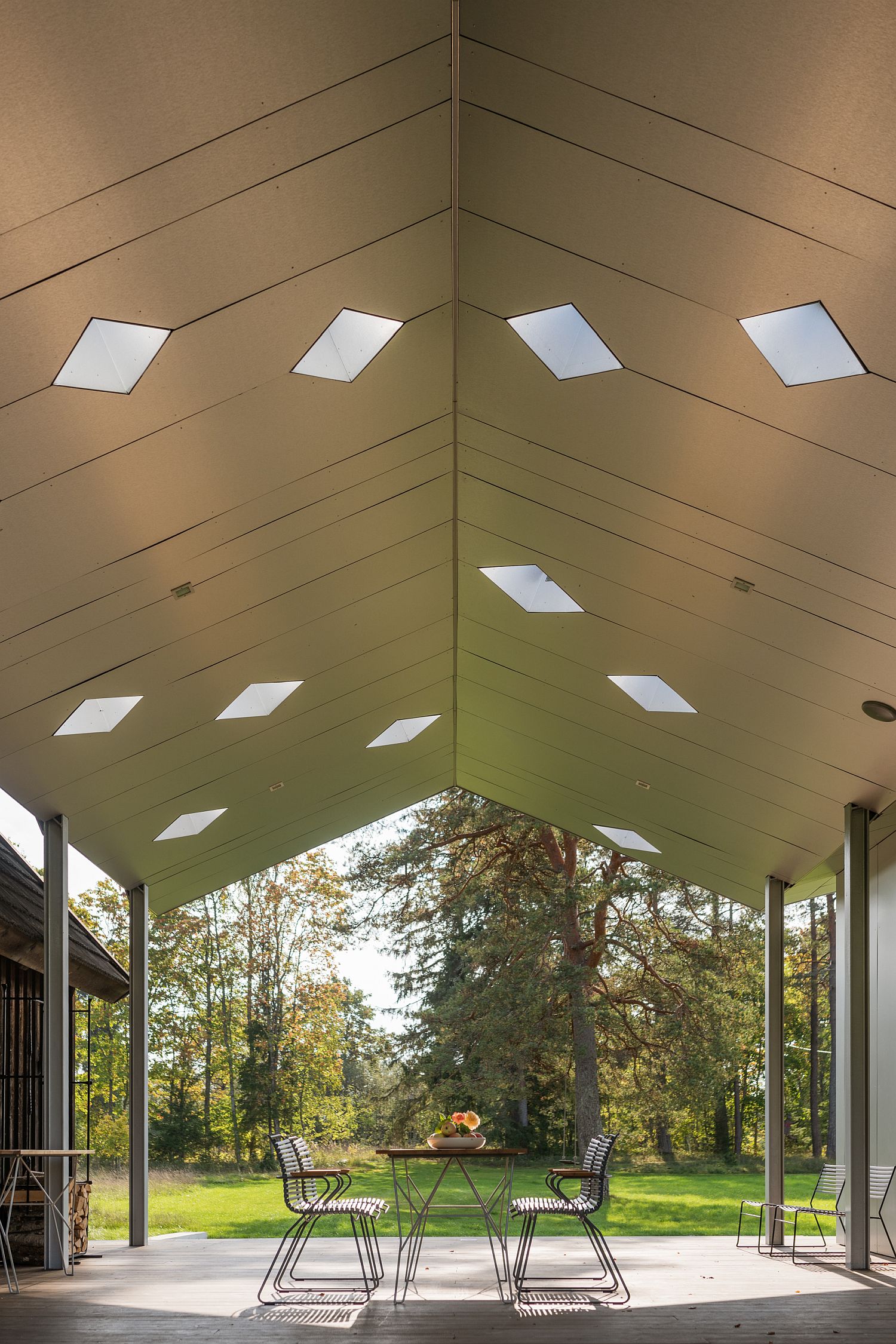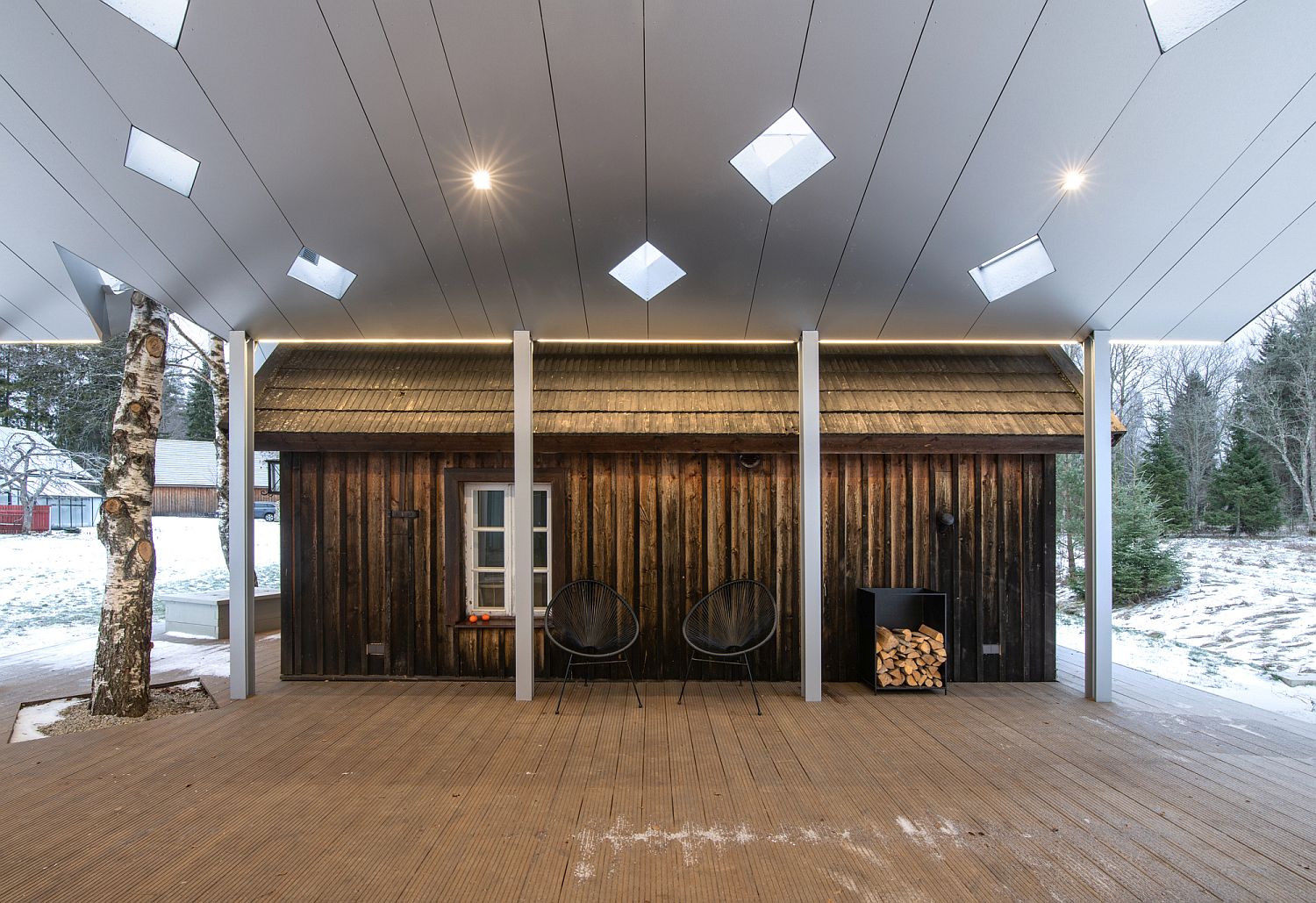 Liked the story? Share it with friends.