It is not very often that we come across modern kitchens that combine the practicality and ergonomics of contemporary spaces with a touch of classicism. But the fabulous FLOAT kitchen collection from Miras takes this to a whole new level by bringing home some amazing textures that are becoming a rarity in sleek, modern homes. Clad in wood, marble and copper, the stunning range consists of five distinct handcrafted pieces that promise to revamp the appeal of your kitchen and give it both adaptability and unmatched aesthetics!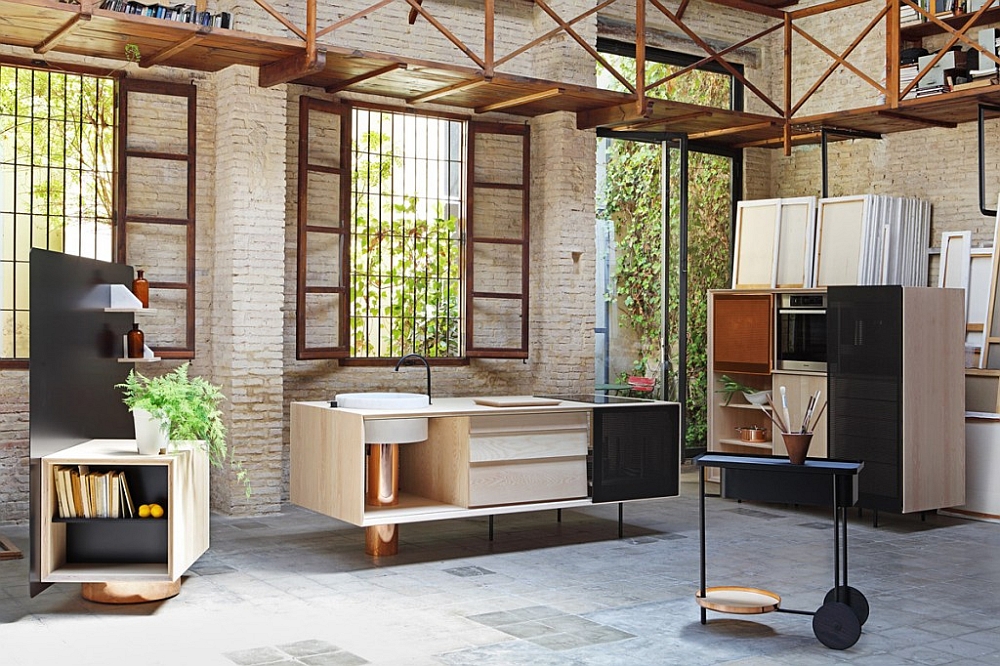 Moving away from the current trend of overtly glossy surfaces and unnecessary pomp in the kitchen, FLOAT by Alberto Sánchez explores an entirely different direction with a fusion of ergonomics and artistic brilliance. Each piece seems like a sculptural masterpiece designed to perfection and complements the next in the dynamic range. Individual components can be detached and moved around, easily giving your kitchen more versatility and making cooking a lot more fun for everyone. The kitchen island is the showstopper of the collection with its copper-finish cylindrical trim, white marble sink, solid marble body and removable drawers.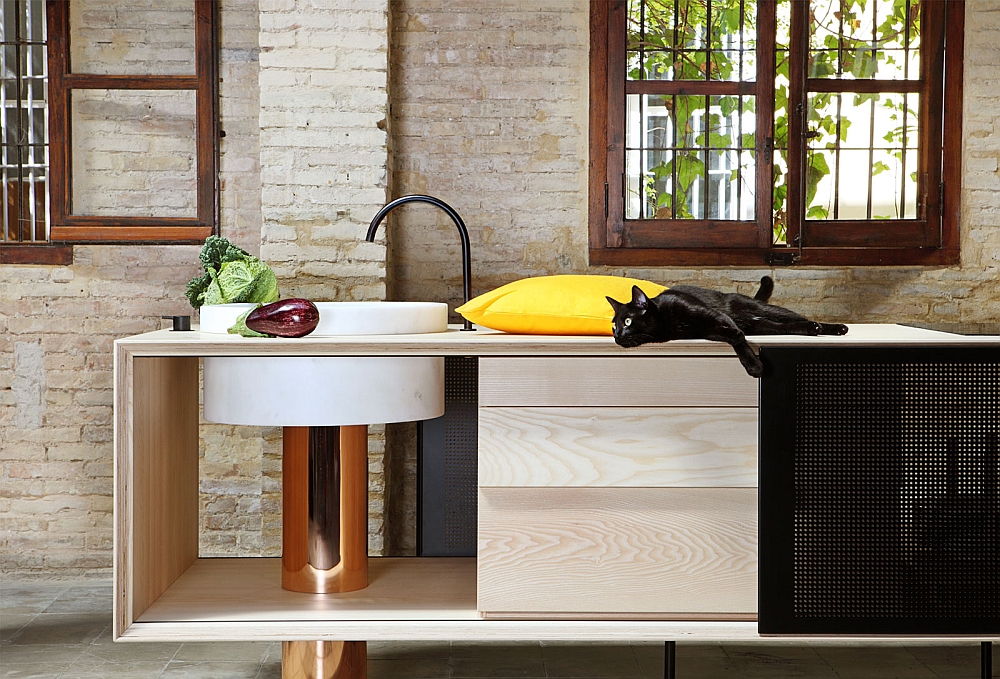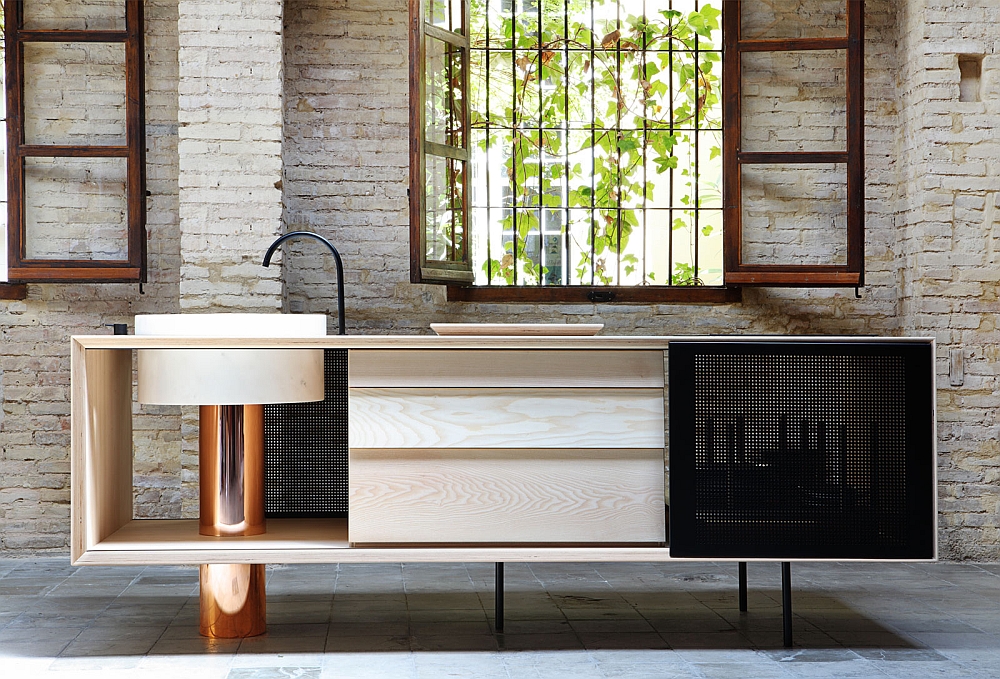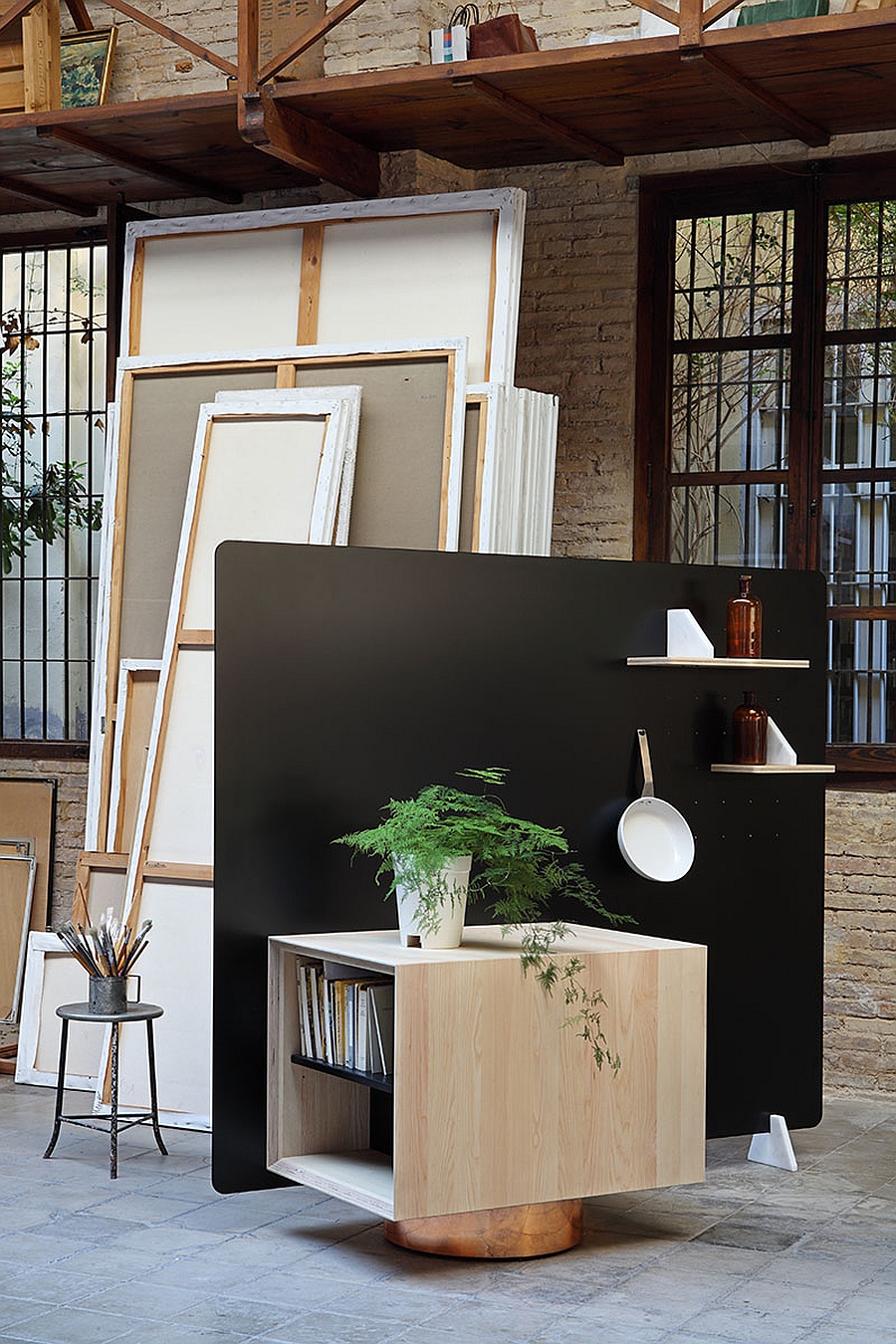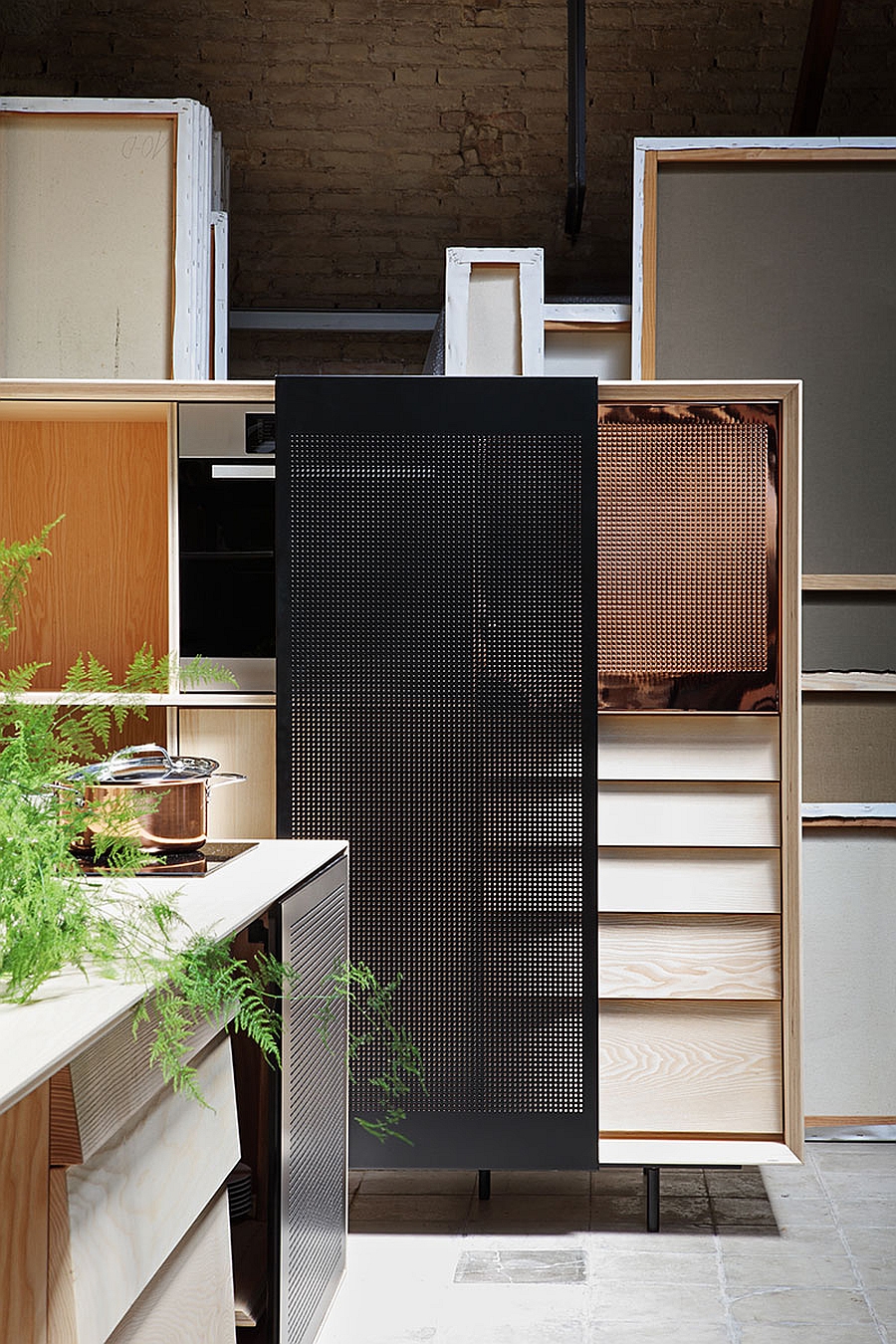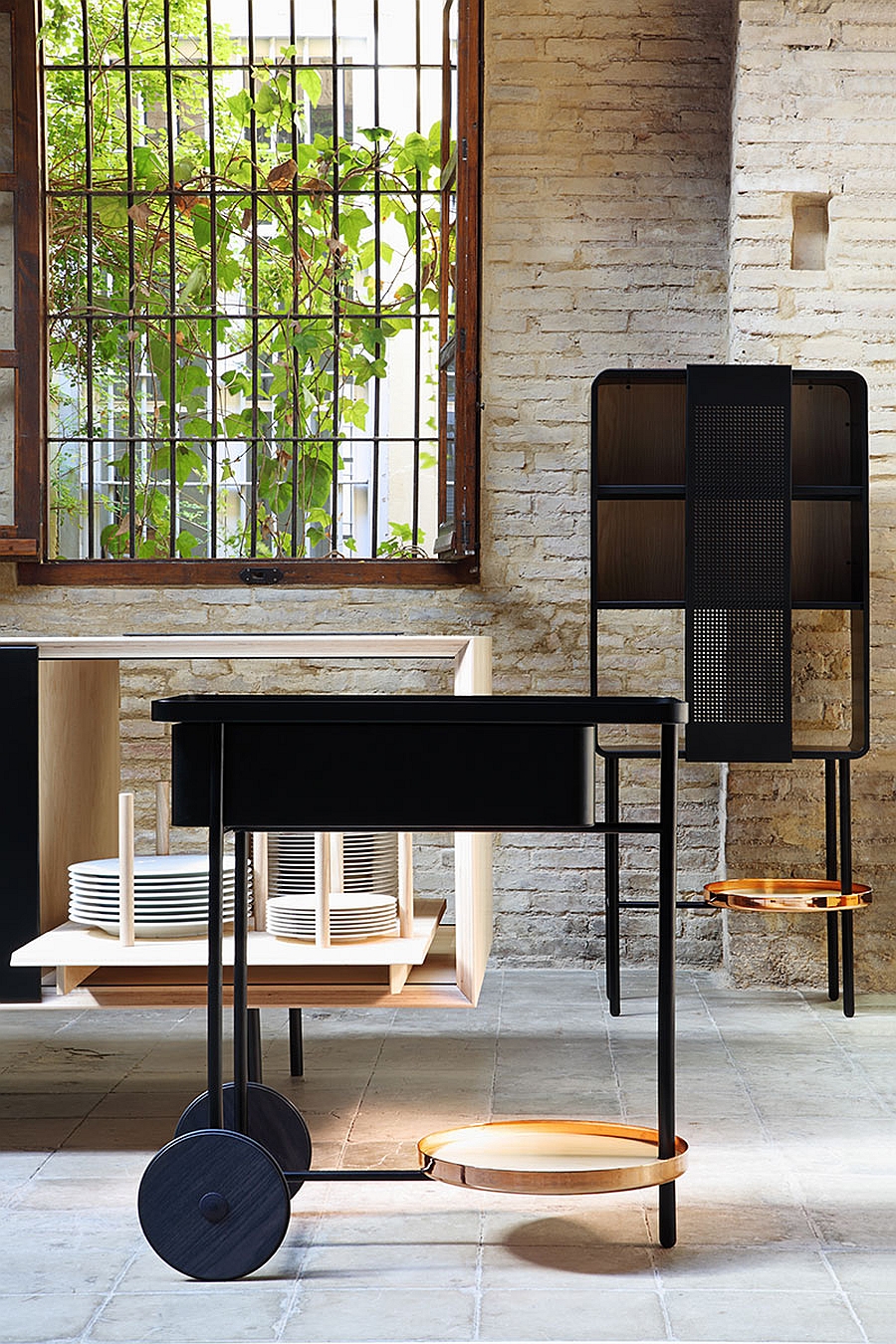 A wooden standalone cupboard with metal mesh doors, a gorgeous serving cart that makes your life a lot more convenient in the kitchen, a smart glass cabinet with Midcentury flair and a room divider in matte black along with a short cabinet complete the ingenious lineup. Timeless in its design, FLOAT is a beautiful kitchen for those who appreciate the finer details of both design and culinary creativity!