There are times when we admire over-the-top designs and flowery decorating ideas full of grandeur. Then there are occasions when simplicity takes over and reminds you that going down the minimal path is often the best option. If you fall in the latter camp, then you are bound to love the urban minimalism of the BV House and how it combines this with the lush green landscape that surrounds the residence. Set in the lovely neighborhood of Lago Norte in Brasilia, Brazil, the economic residence overlooks a beautiful natural reserve and the greenery around it makes the design of the structure stand out visually ever more!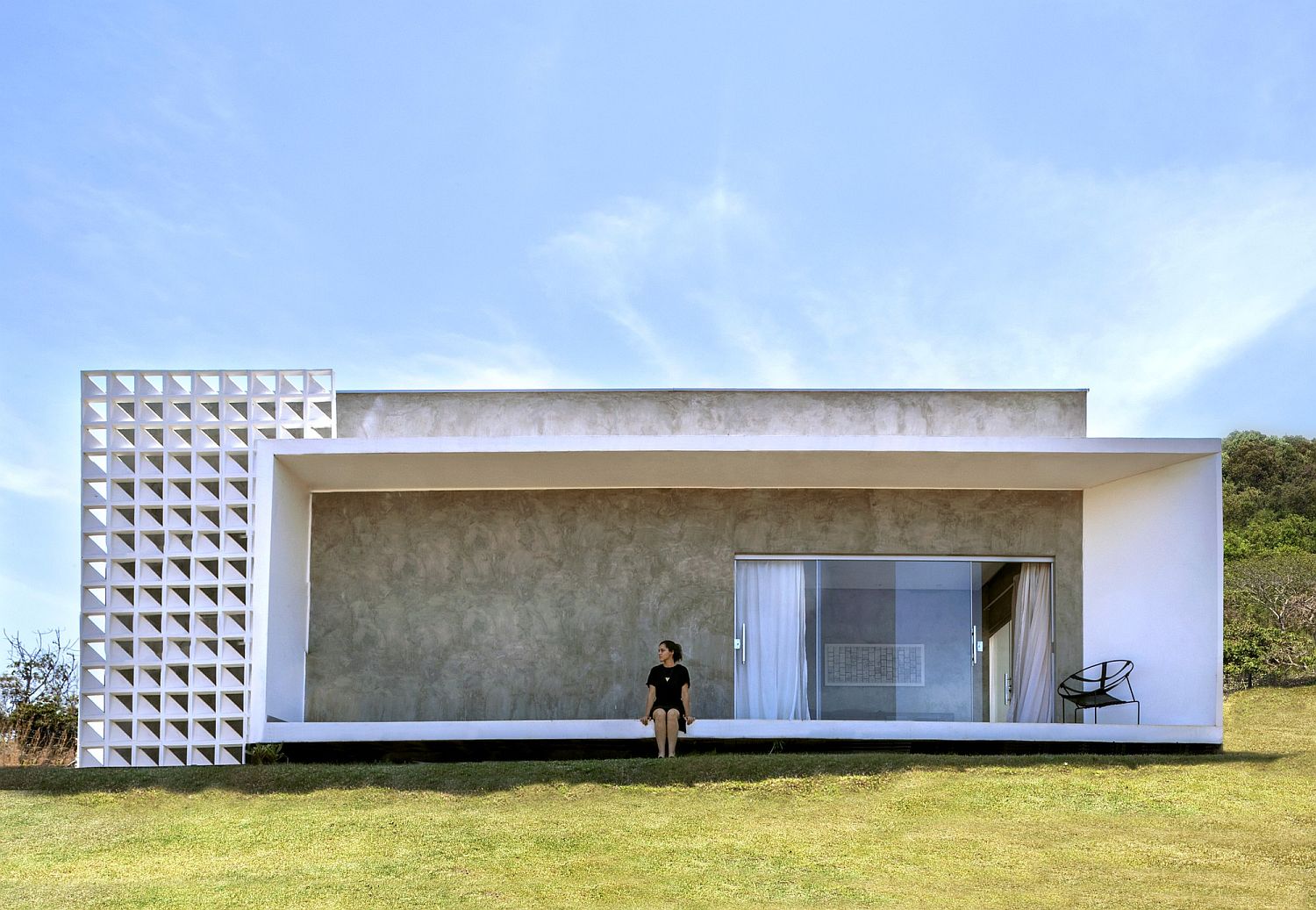 Designed by Traama Arquitetura it is white paint and concrete that largely shape the façade and the interior this modern home. Sliding glass walls have been placed carefully to maximize ventilation while keeping out the scorching heat of the tropical climate. Coupled with drapes, these glass walls let the homeowners switch between ample privacy and unabated views with complete ease. Even on the inside, the floor plan is uncomplicated as the living area, kitchen, dining space, bedroom, laundry room and bathrooms are placed in a flowing, organic manner.
RELATED: Renovated Portland Home Brings Vintage Industrial Style with Energy-Efficiency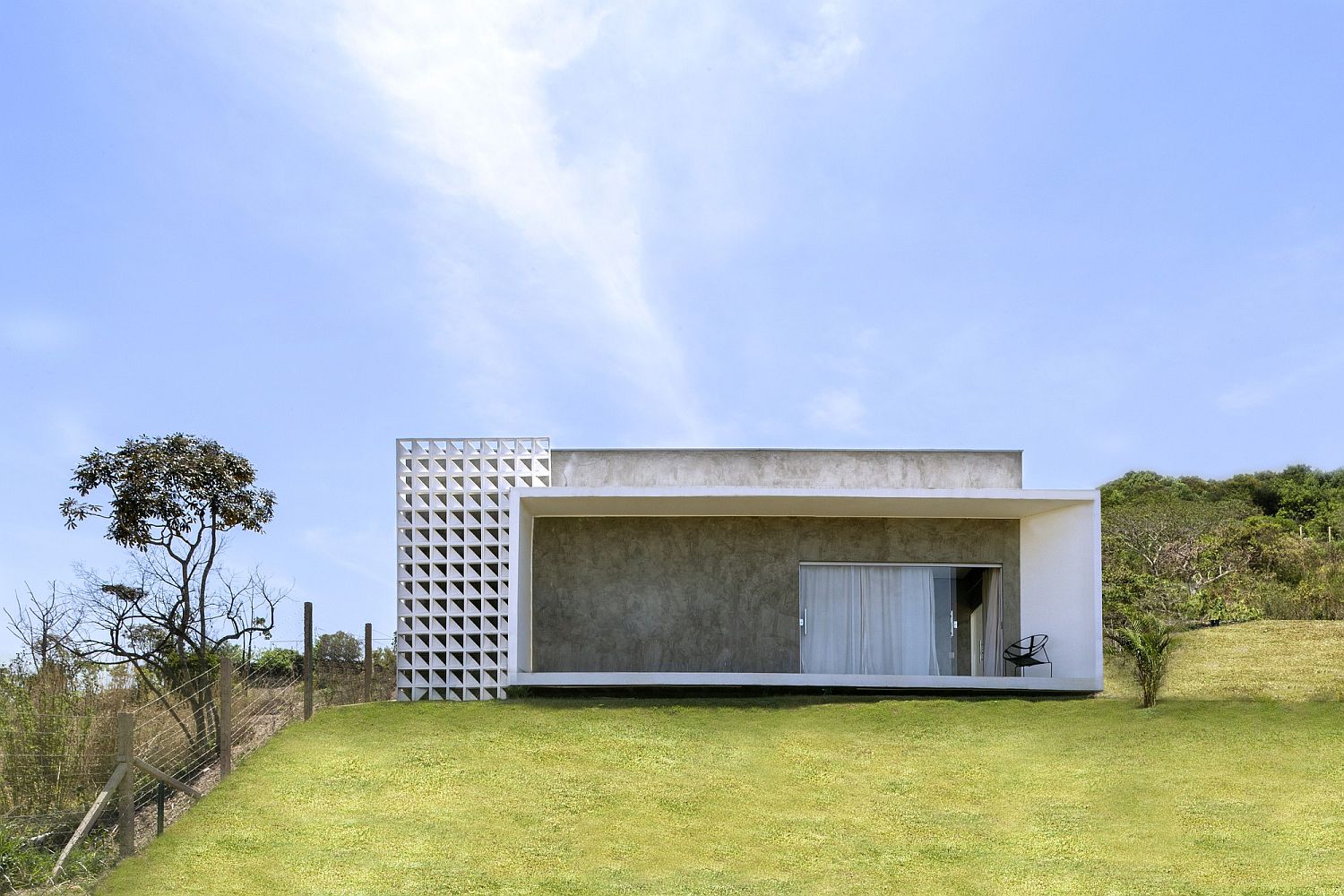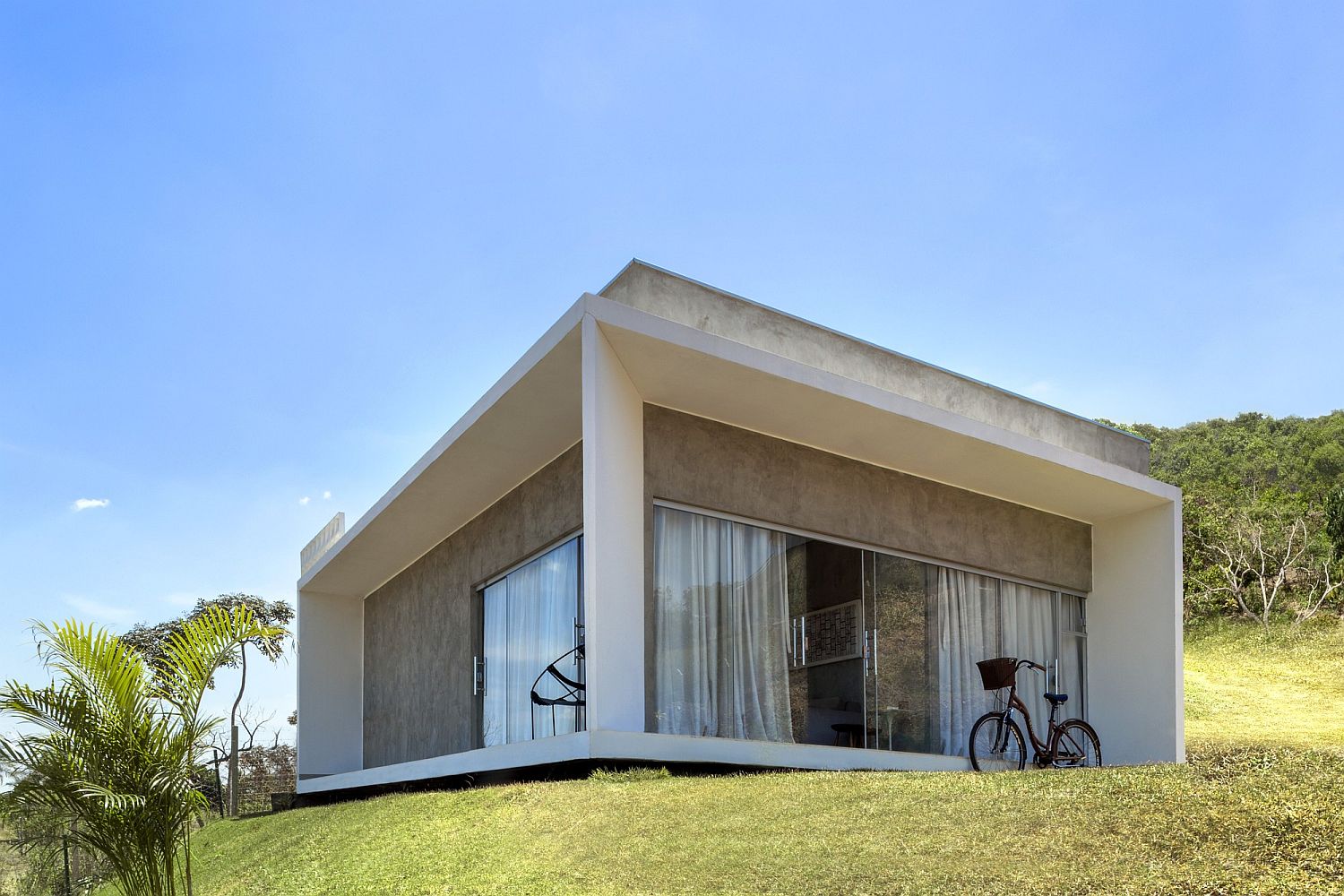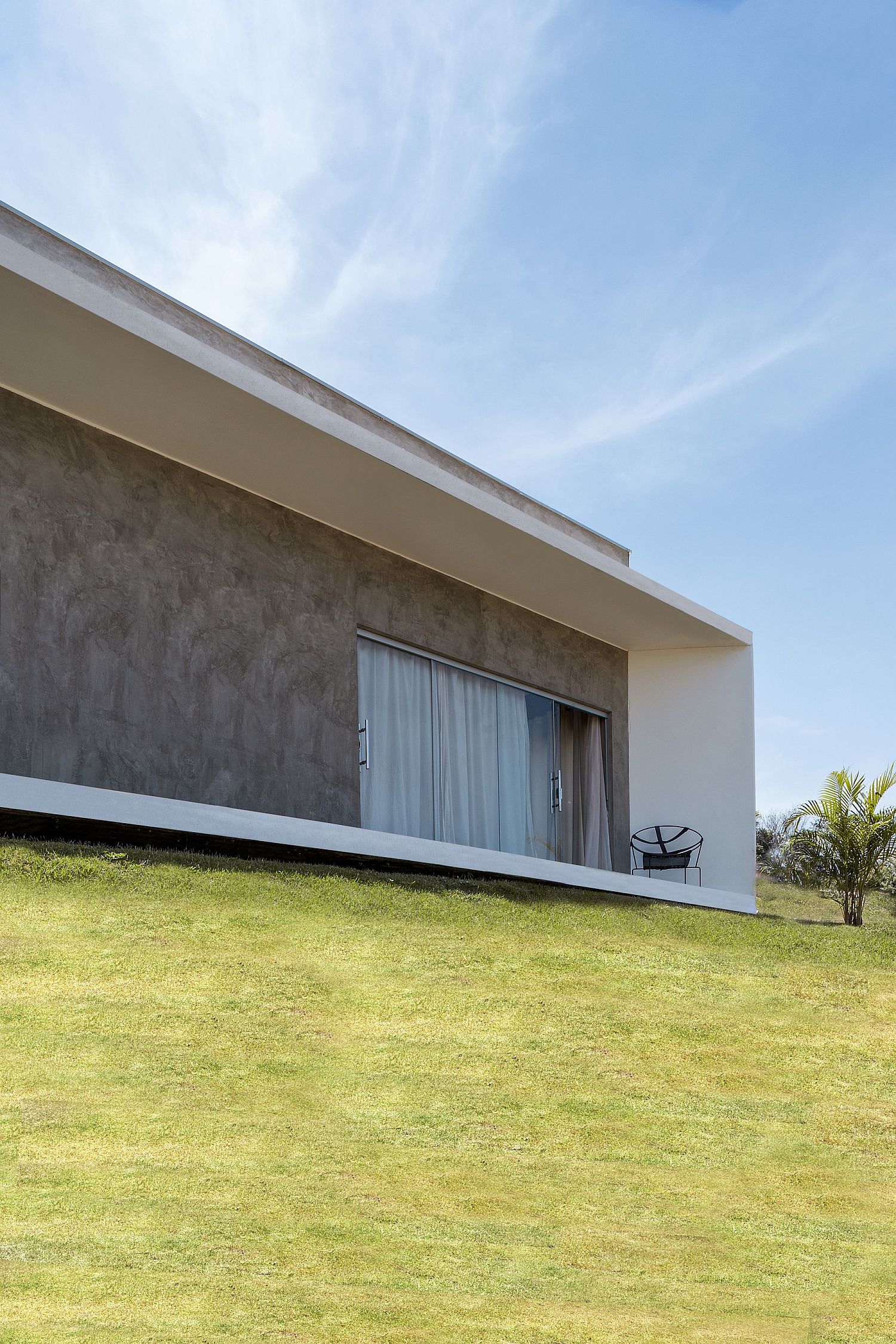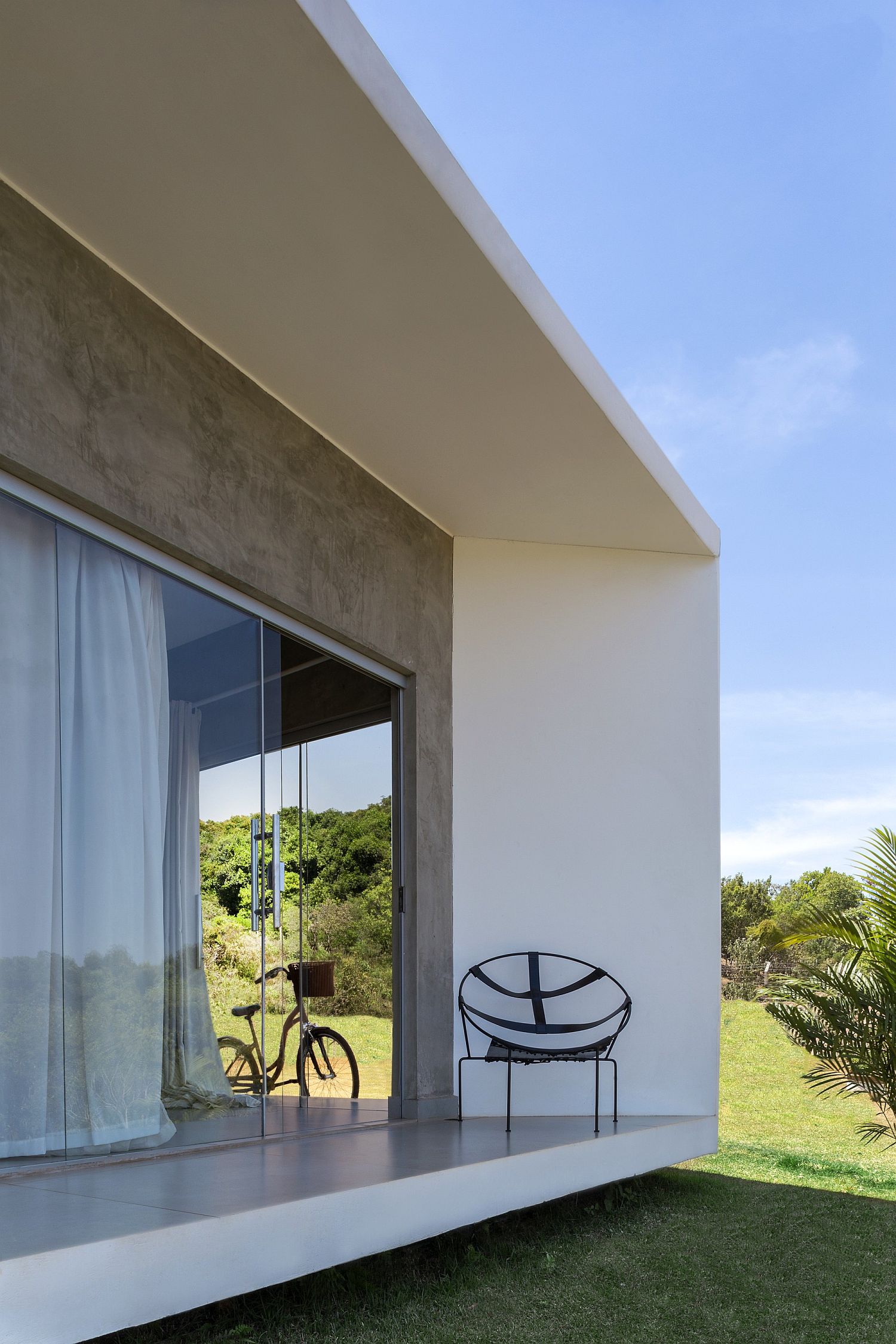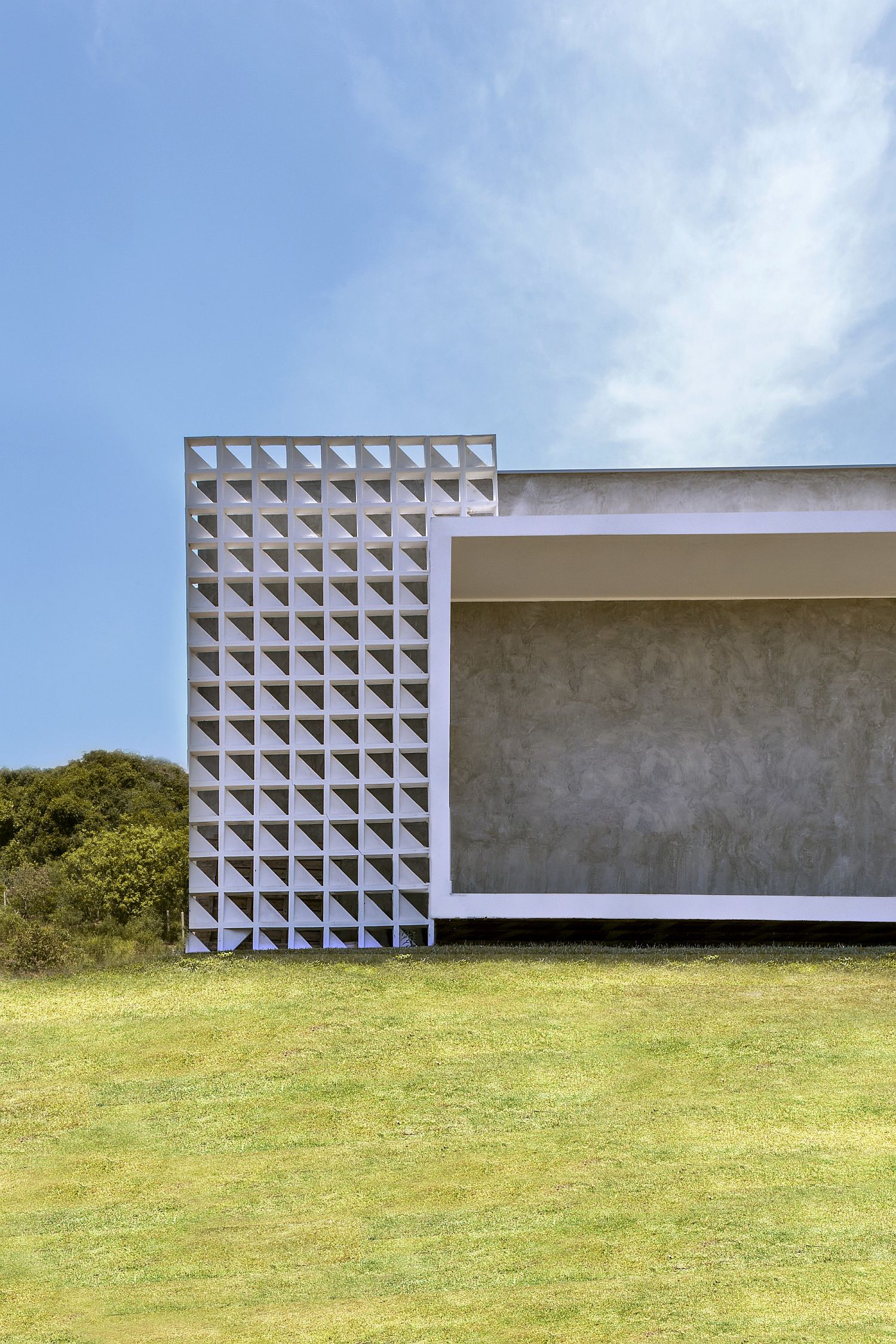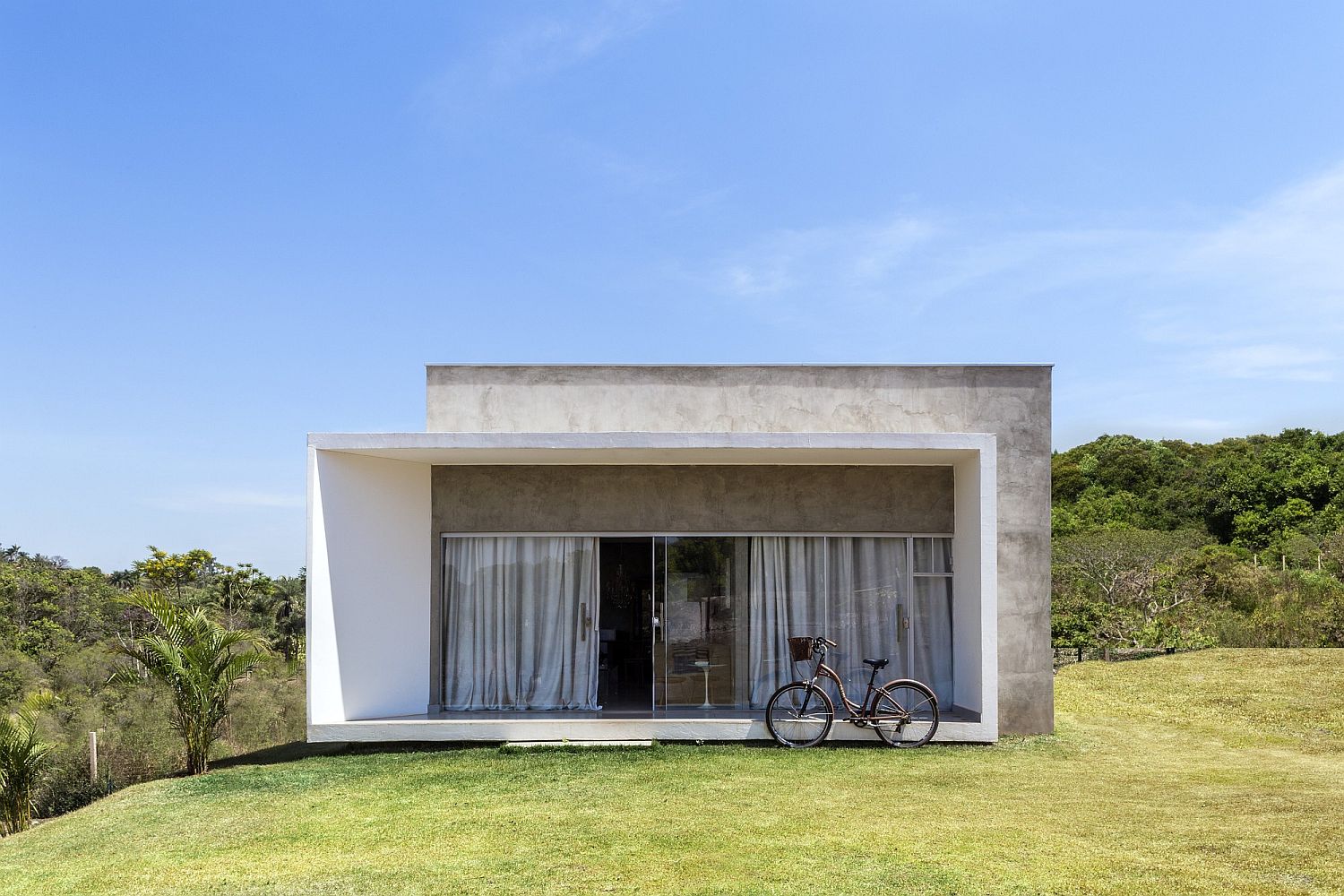 Transition between the interior and the outdoors is all too natural here and despite the uneven terrain, the house has a footprint that is minimal and planet-friendly. Artistic bricks at one end of the home and a small deck that also offers additional protection from the sun complete this unassumingly elegant Brazilian residence. [Photography: Edgard César]
RELATED: Red Brick, Concrete and a World of Mugs: Eclectic Brazilian Home Wows!