Rugs come in many colours and patterns, textiles and textures, shapes and sizes. While 21st century technology has revolutionised home comforts, the humble rug, a centuries-old article, is still chosen for its warmth, depth and decoration. A rug that is sustainably and honestly handcrafted, is a thing of quiet luxury. Companies making rugs in this manner value people, resources, design and craft. They include: nanimarquina, Tacchini, Carl Hansen & Søn, and Tania Johnson Design.
nanimarquina
Celebrating thirty years of crafting exquisite rugs, nanimarquina recently introduced several new collections to its portfolio, including 'Blend' and 'Mia'. Established by Nani Marquina in 1987, this Spanish company produces handcrafted rugs that combine traditional craftsmanship with contemporary design. Founder Nani Marquina understands the value of a rug: nanimarquina creates rugs that people will connect with, treasure and love.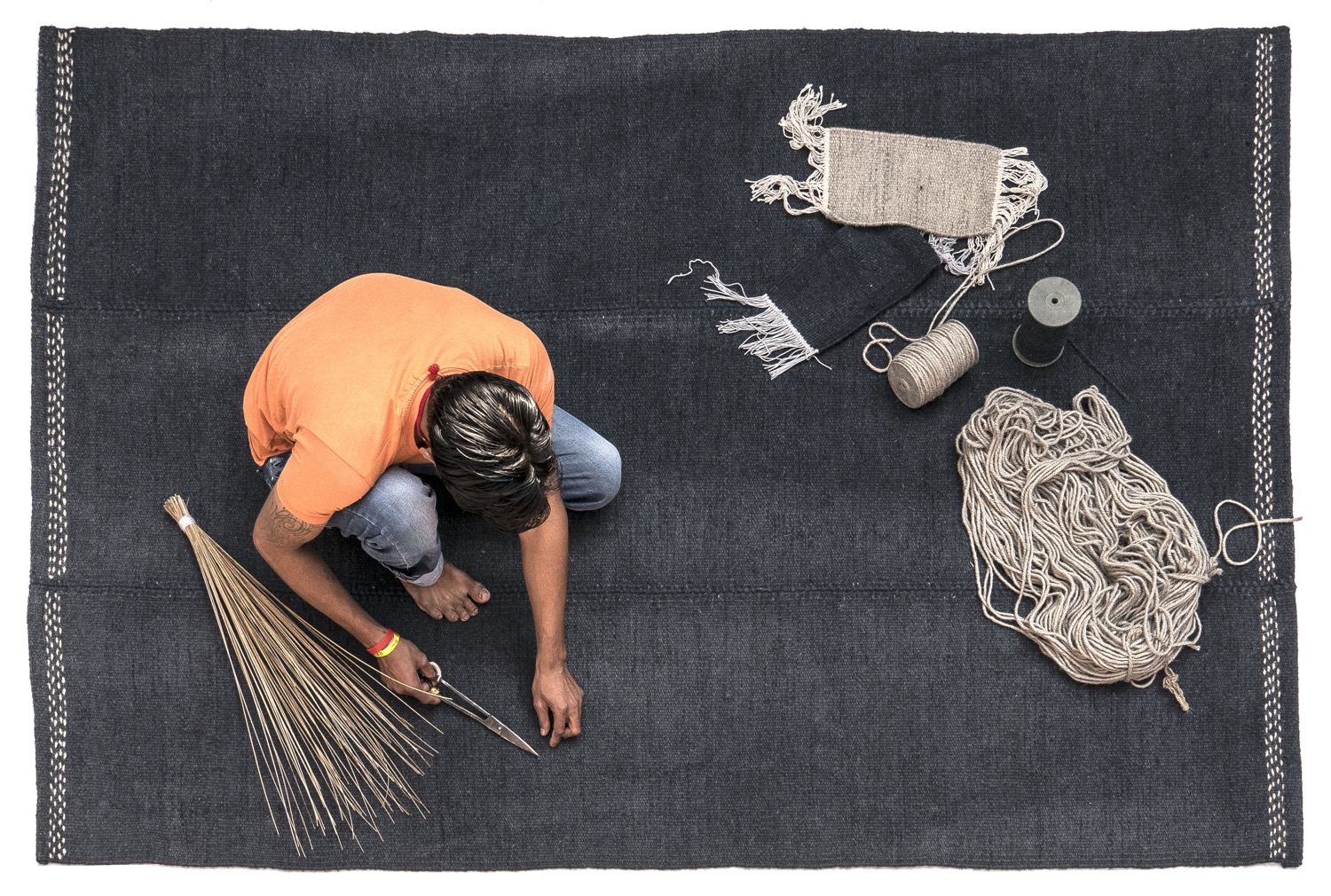 Importantly, nanimarquina places a significant emphasis on its social mission, working emphatically to improve the lives of people living in areas where its rugs are manufactured. The company attaches great importance to craftsmanship, culture and heritage, and every rug is expertly and passionately made.
RELATED: 18 High End Rugs to Delineate a Space with Style
Blend
The 'Blend' collection for nanimarquina was designed by Dutch studio Raw Color. A handwoven kilim made in Pakistan, Blend offers three colourful combinations of solid surfaces and surfaces formed using duo tone lines.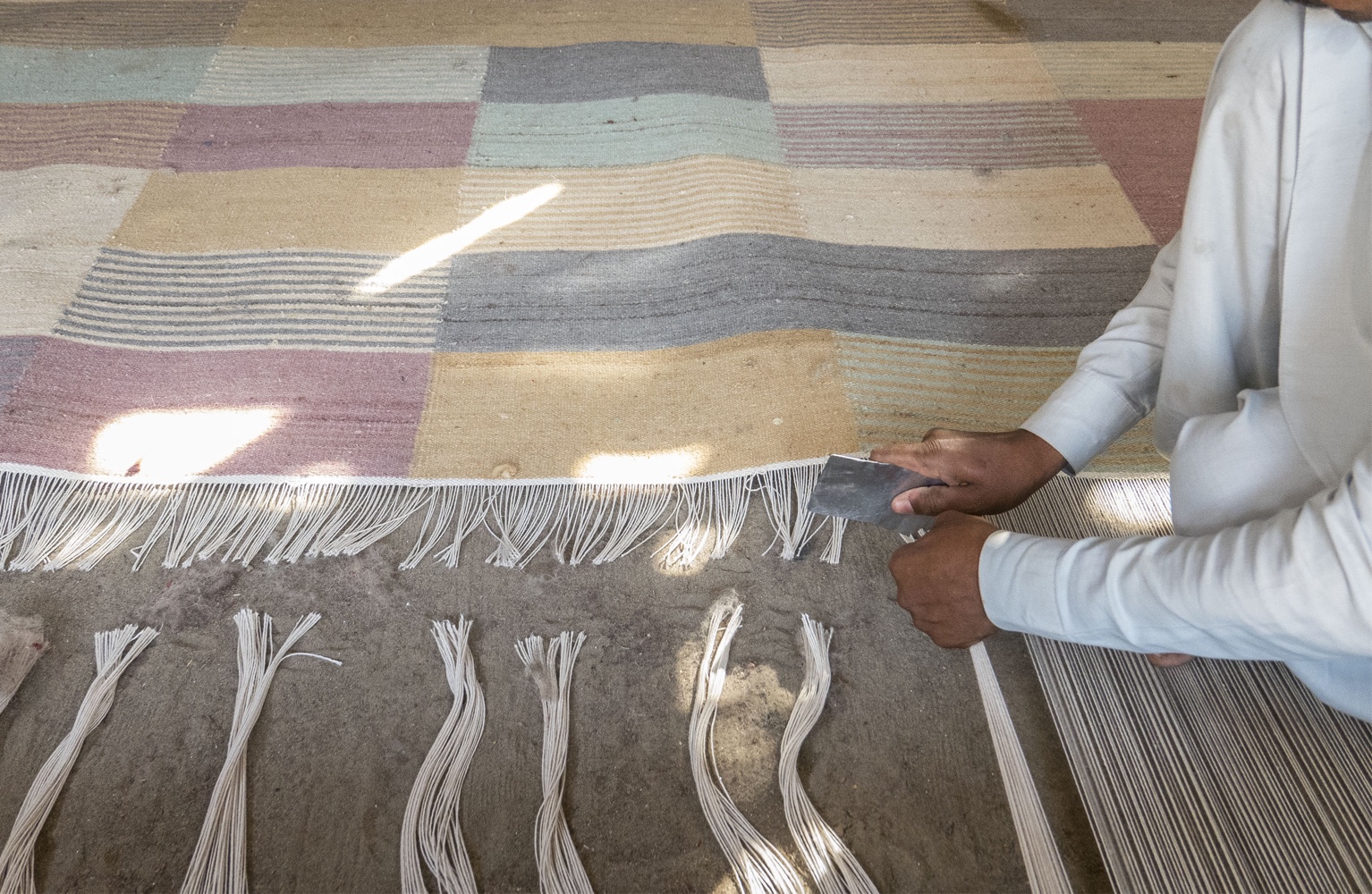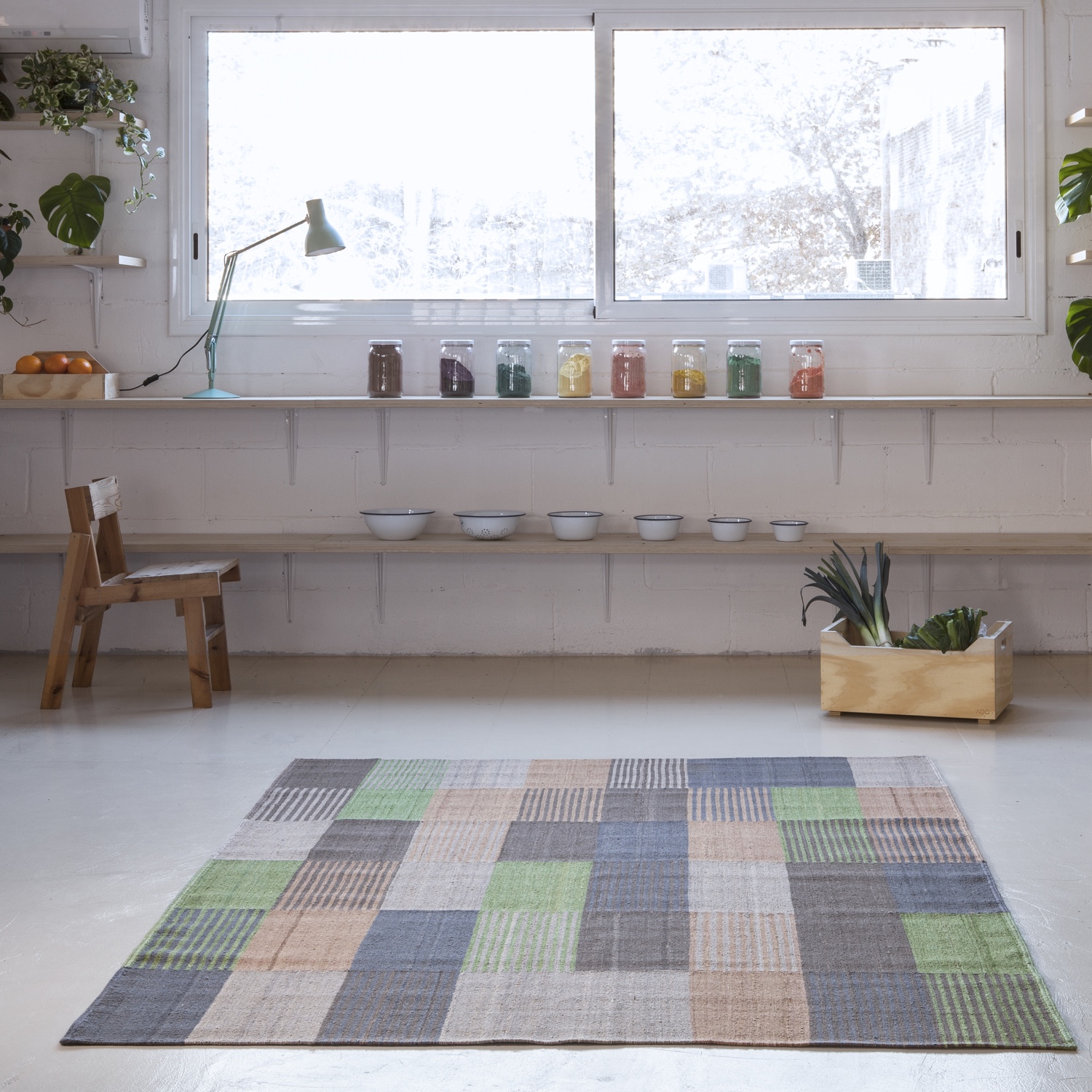 Mia
In 'Mia', Nani Marquina has designed a customisable collection of flat-weave dhurrie rugs, made in India. Using an online configurator, the customer chooses the details they wish to include, so creating their own personal design. Customers are able to choose between two sizes, four colours and four different finishes.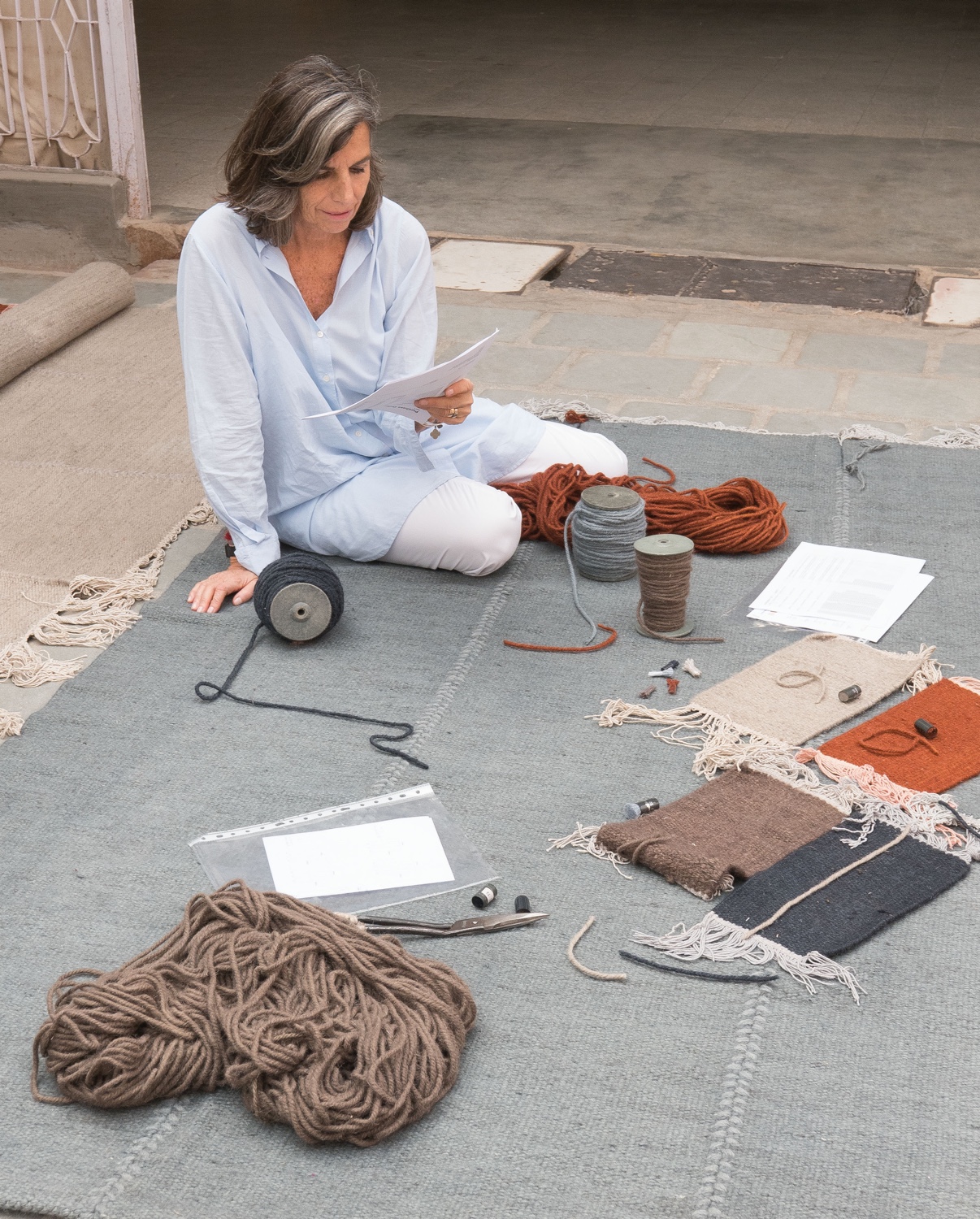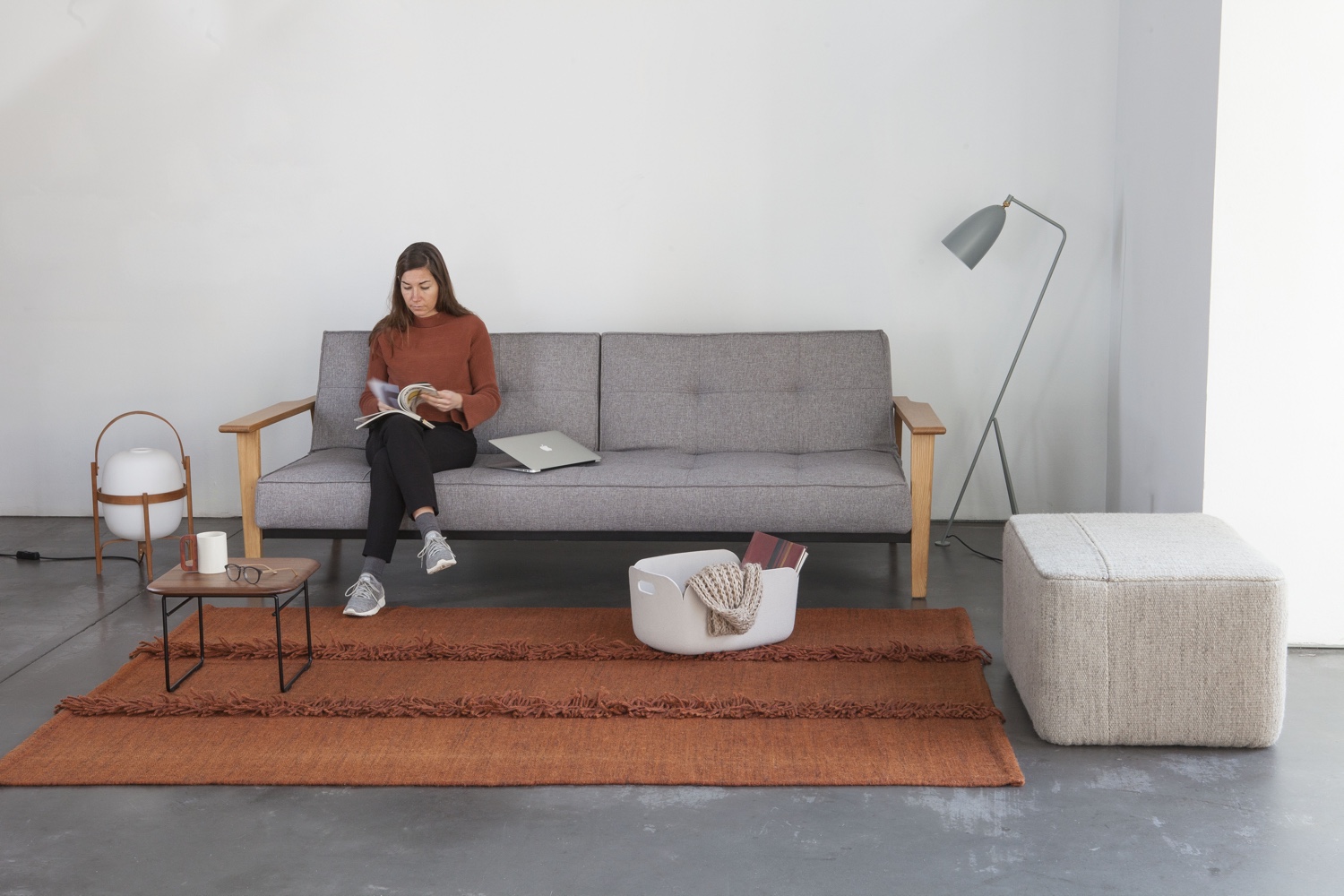 Photos © nanimarquina.
Tacchini Edizioni
Established in 1965 by Antonio Tacchini, Italian company Tacchini combines tradition and innovation to produce its well-made collections. With 'Tacchini Edizioni', the brand has created a series of products that will dress, accent and accompany its various furniture pieces. Designs include the 'Linea' and 'Umbra' rugs by Maria Gabriella Zecca.
RELATED: 10 Outdoor Rugs That Bring Summer Style Home
Linea
Linea is designed with a series of parallel lines, broken up to create a three-dimensional illusion.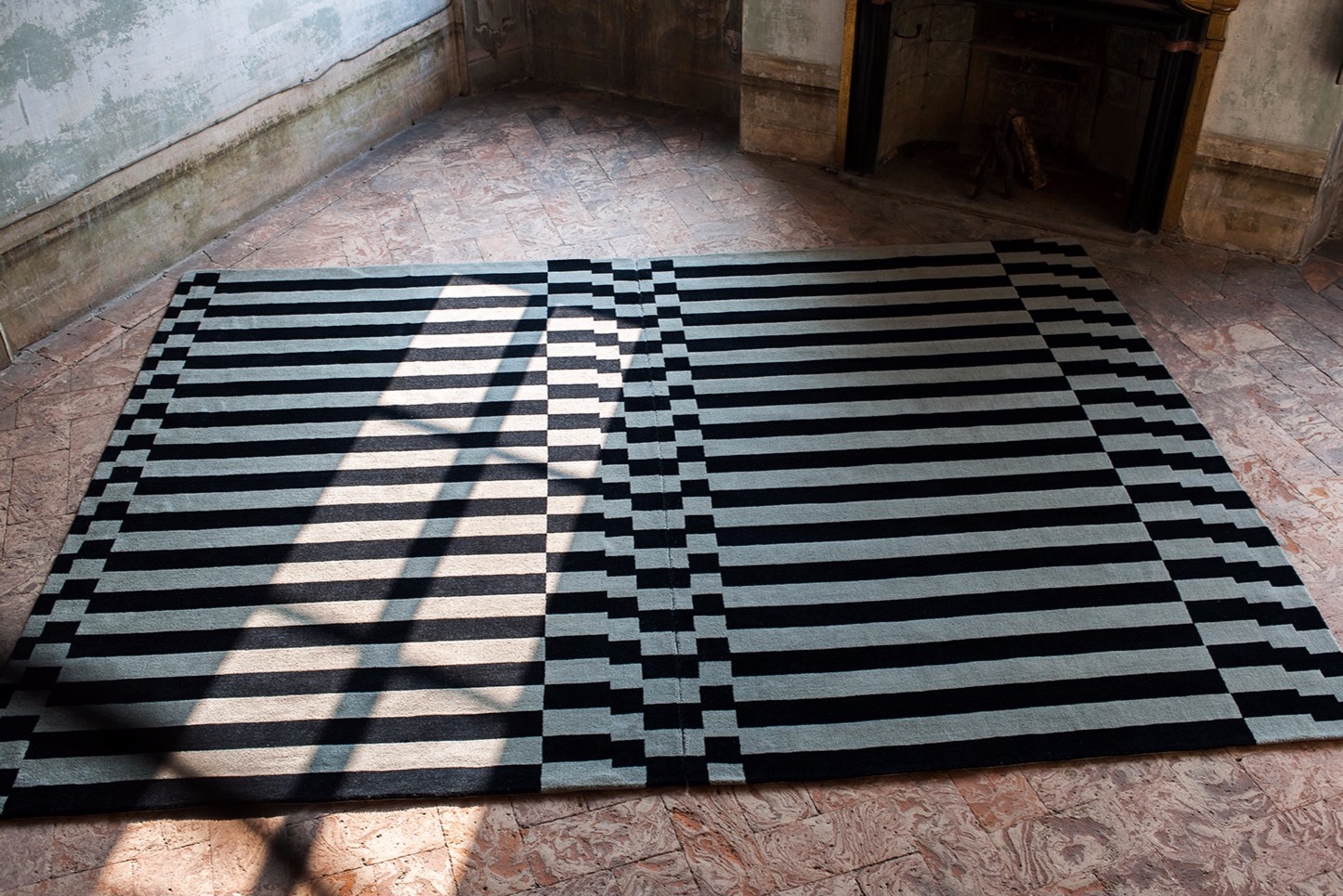 Umbra
Umbra is a contemporary rug design that plays with geometry, light and shadow.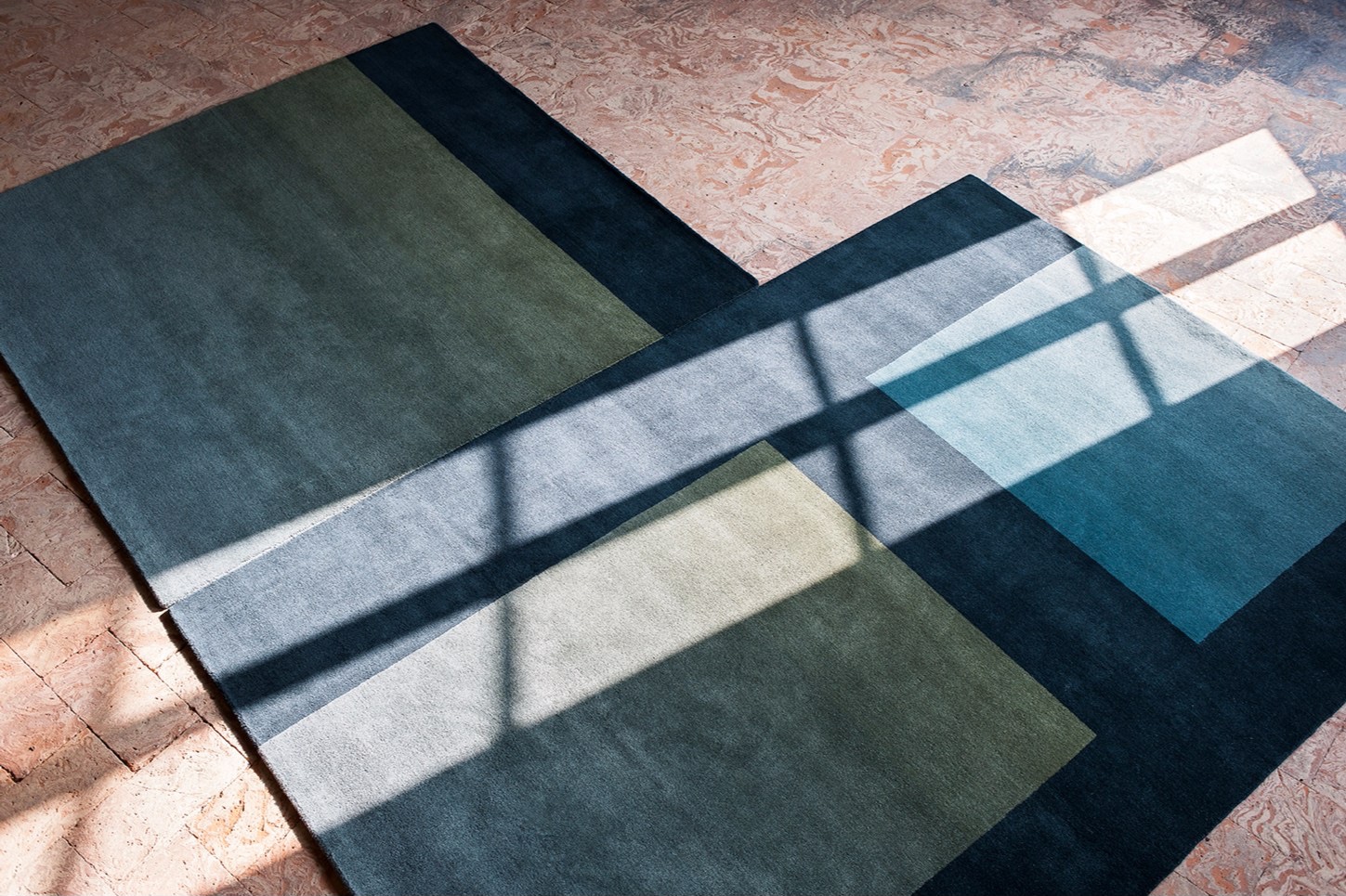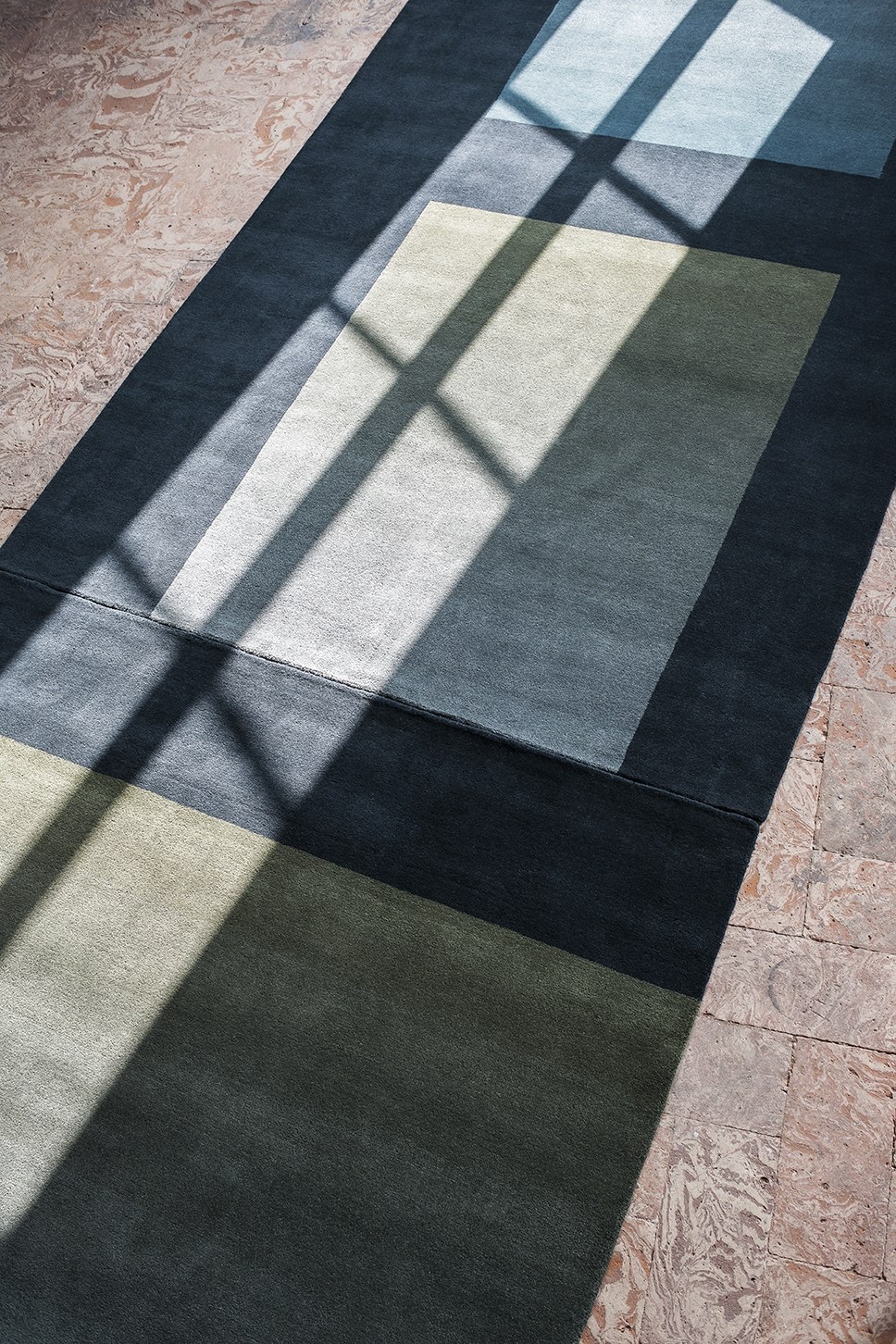 Photos via Archiproducts.com.
Carl Hansen & Søn
As a celebration of nature, Naja Utzon Popov—a Danish sculptor, textile designer and ceramicist—has designed two new rug collections with Carl Hansen & Søn: Botanica and Oceania. These two collections are inspired by the natural environments of Denmark and Japan.
RELATED: 10 Rooms with Overdyed Rugs
Botanica
In the Botanica series, rugs feature organic patterns evocative of plants and the flowing movements of a traditional Chinese dragon dance.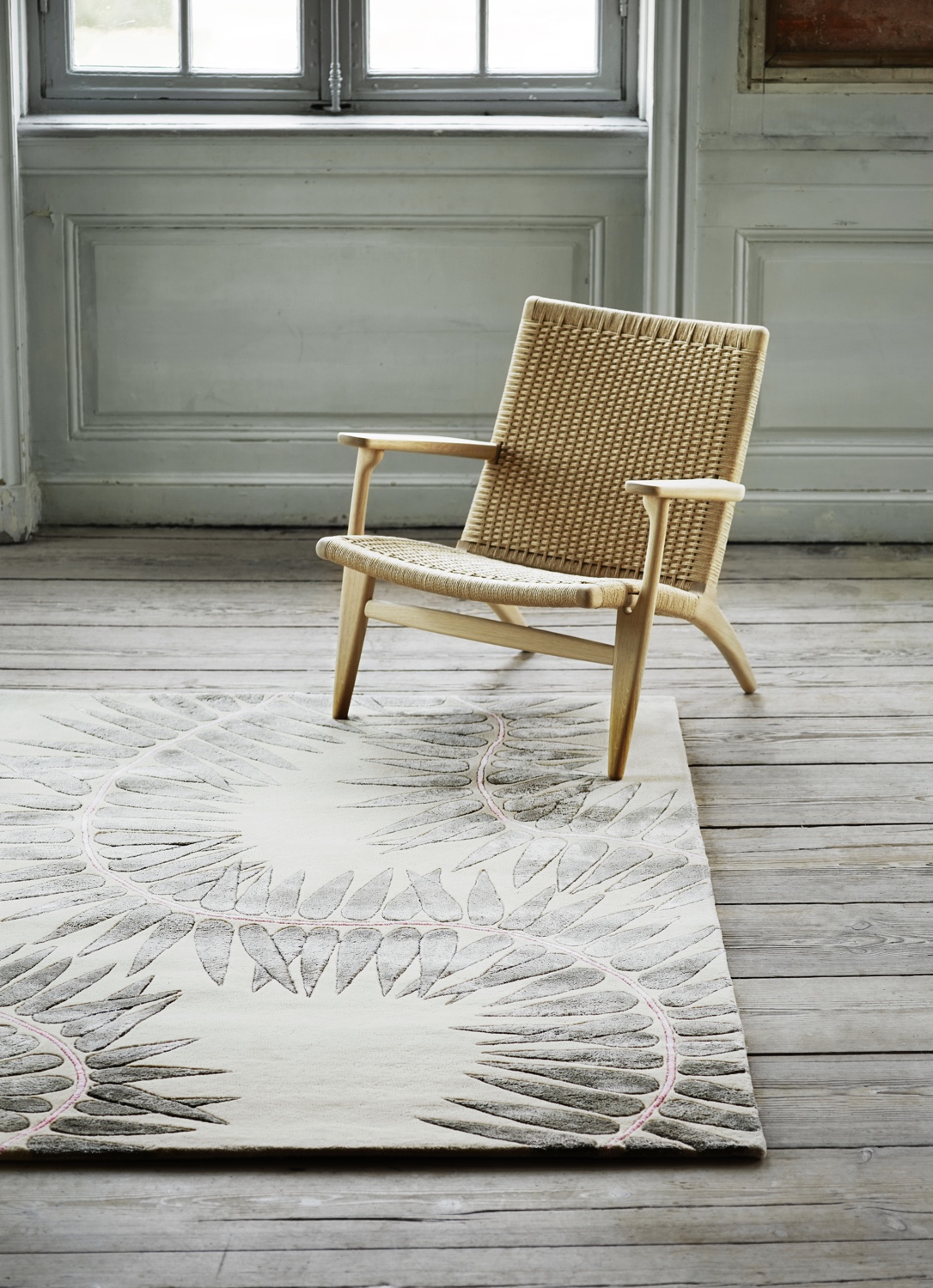 Oceania
In the Oceania series, rugs reference the intricate, cracked fissures of a seabed and the beauty of a coral reef.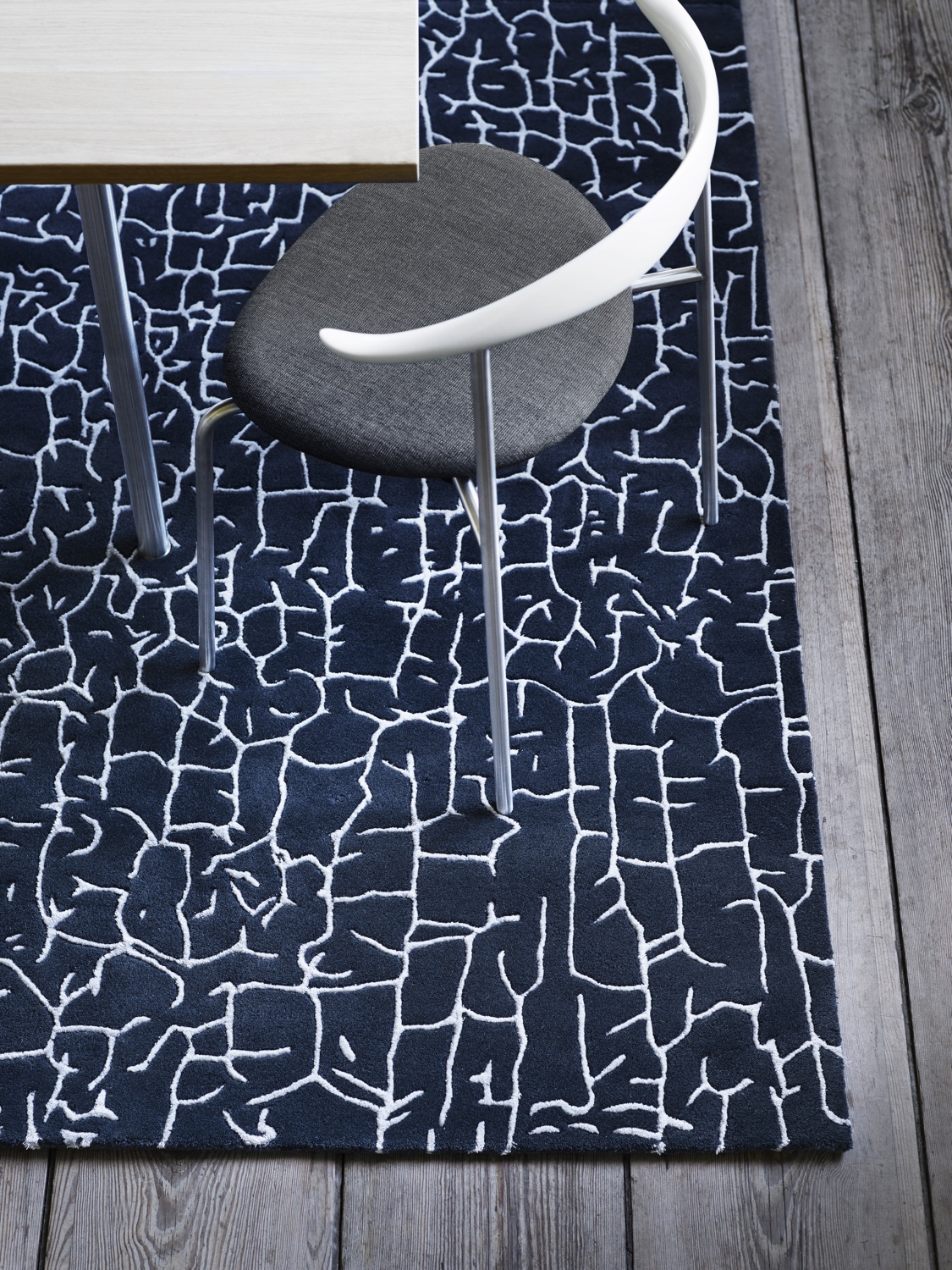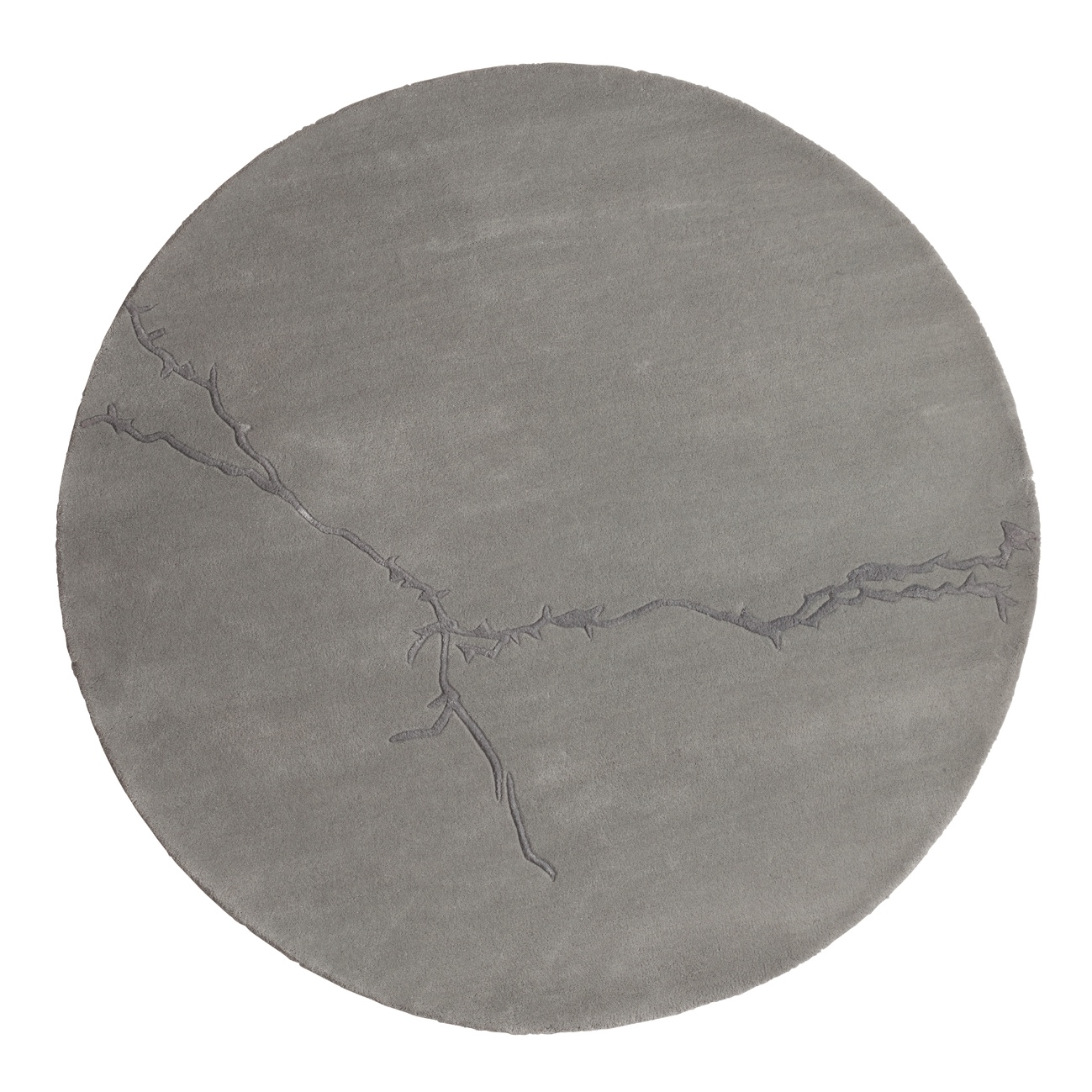 Photos courtesy of Carl Hansen & Søn.
Tania Johnson Design
At Tania Johnson Design, contemporary, hand-knotted rugs in Himalayan wool and Chinese silk are inspired by nature and place, light and reflection. Tania Johnson translates textural images—captured fleeting moments—into truly sumptuous and eye-catching rugs. Each rug is skilfully handmade in Nepal by adult artisans, under a programme that improves working conditions and helps to fund educational opportunities for children.
Forest
Forest is inspired by the 'blur of trees captured while driving along a rainy road'.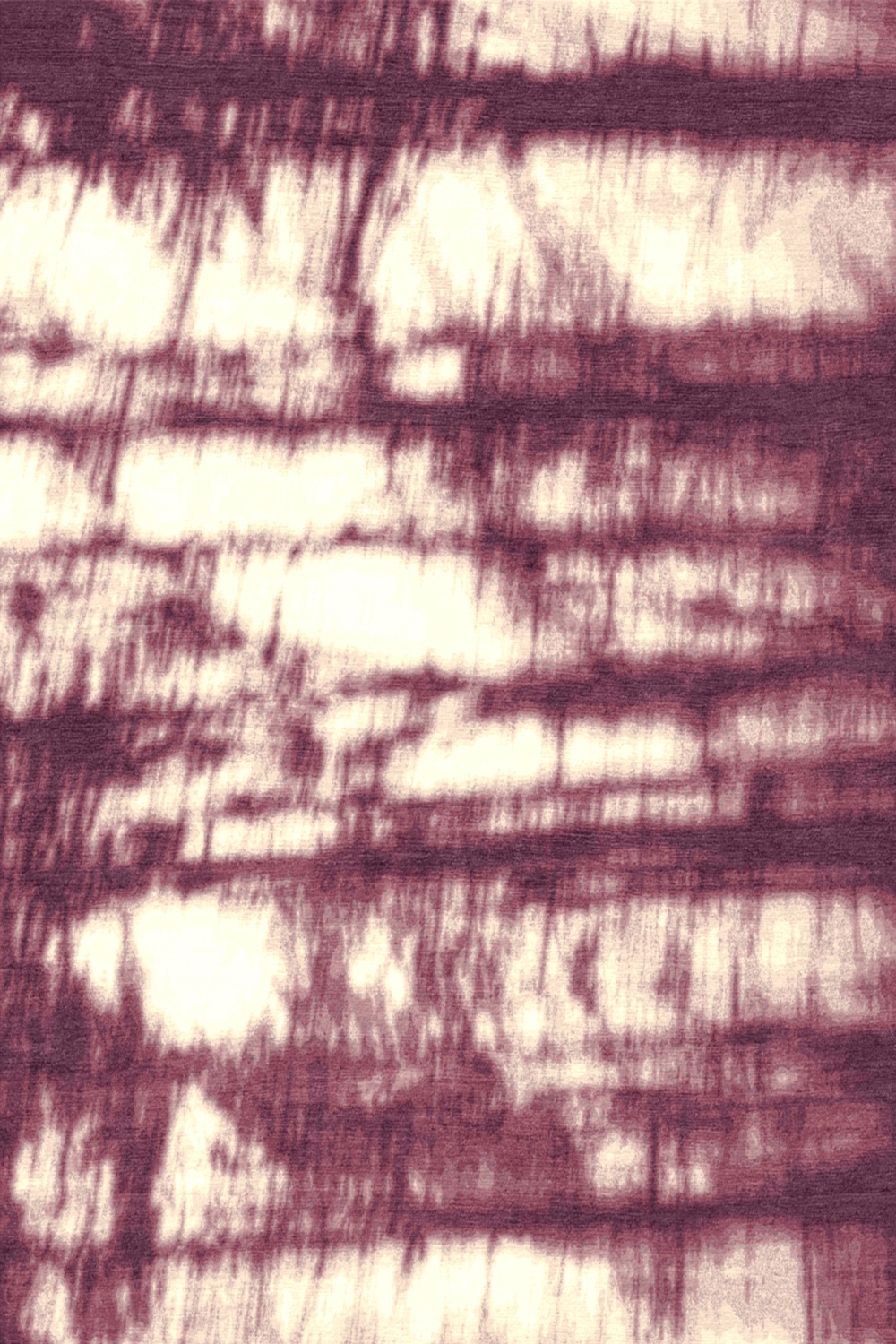 Waterlines
In Waterlines, 'swirling lines of pattern are created by light dancing on water.'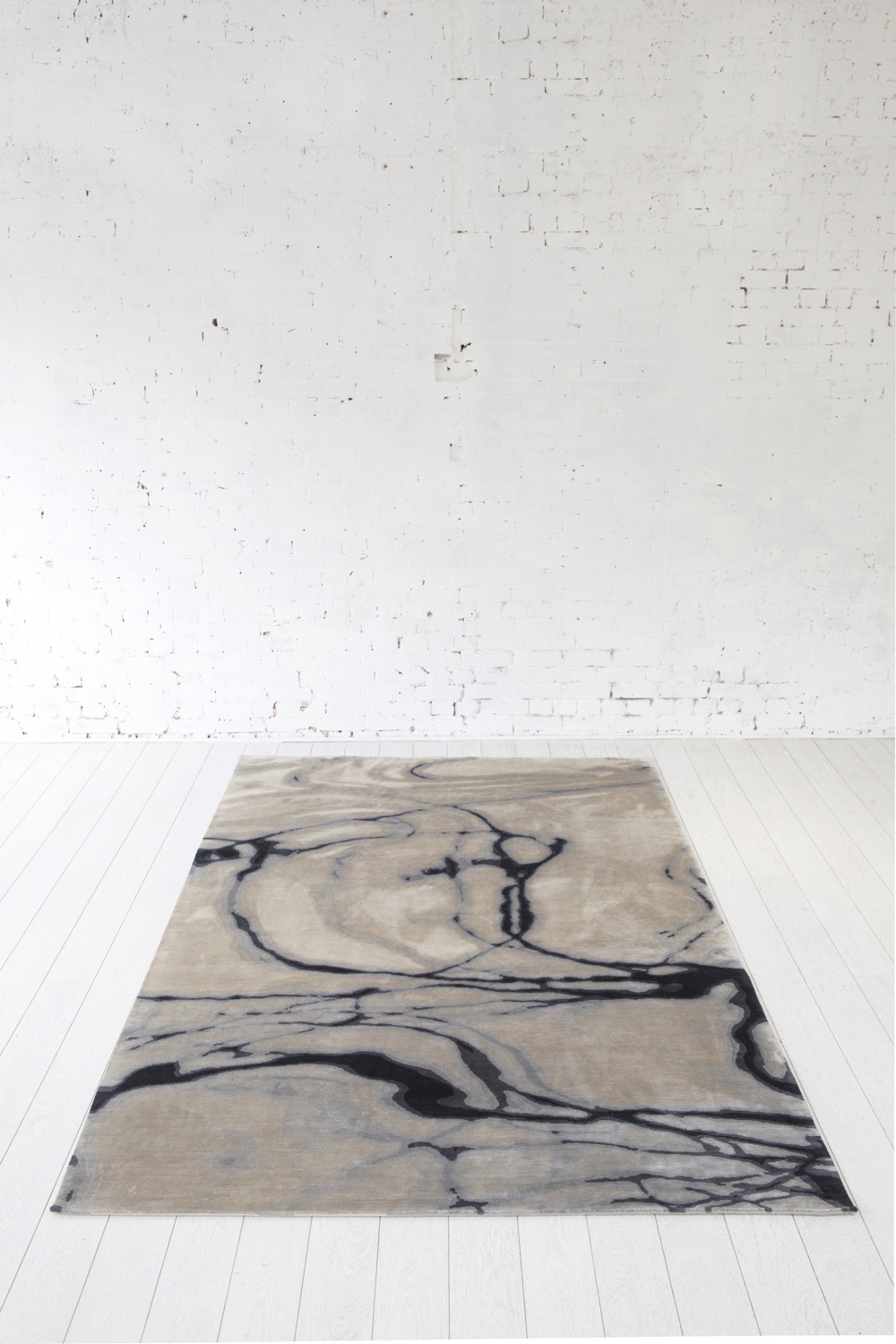 London
'As a single drop of water makes its way down a pane of condensation on a rainy day in London, a clear stripe of contrast is formed.'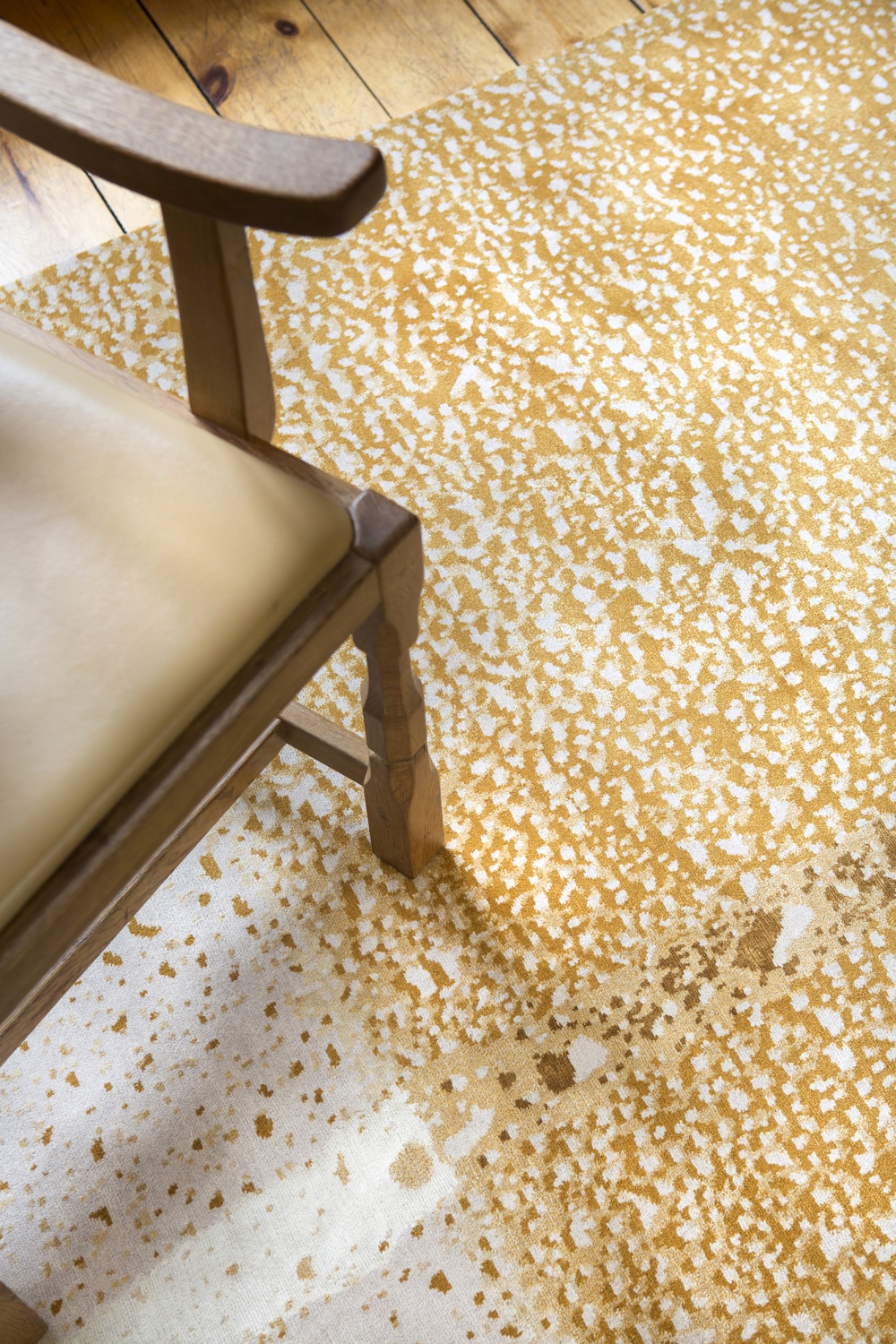 Photos by Gavin Kingcome Photography © 2017 Tania Johnson.