A private island in the Stockholm archipelago is definitely a sought-after site where even the most modest of vacation home becomes a luxurious and relaxing escape. It is on one such island that we come across the exquisite Lilla Rågholmen House designed by Arrhov Frick Arkitektkontor, sitting on rocky site and overlooking the landscape, water body and the scenery beyond. The home feels minimal and as non-disruptive as possible with a concrete plinth anchoring it to the hilly site. Apart from providing a stable base, the plinth also serves as an area to rest, relax and extends the living areas outdoors.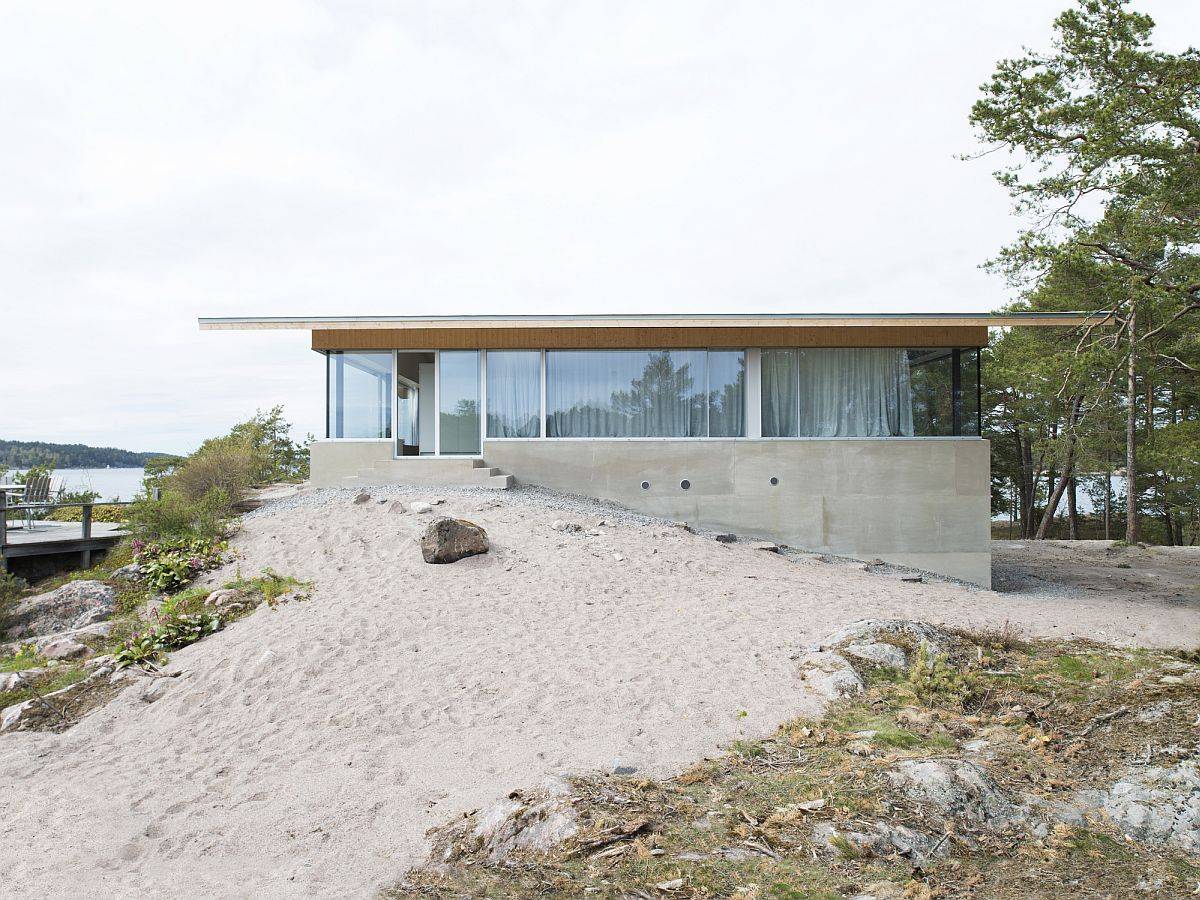 Roof of the home also extends outside to offer ample shade with glass walls welcoming light indoors. Sheer curtains filter in this light while providing privacy even as a stunning suspended, contemporary fireplace sits at the heart of the living room. A small kitchen and dining space next to it complete the living areas while bedrooms and bedrooms next to it make up the private areas. Unabated views from both the interior and the concrete plinth and a cheerful living environment put the final touches on this island retreat. [Photography: Mikael Olsson]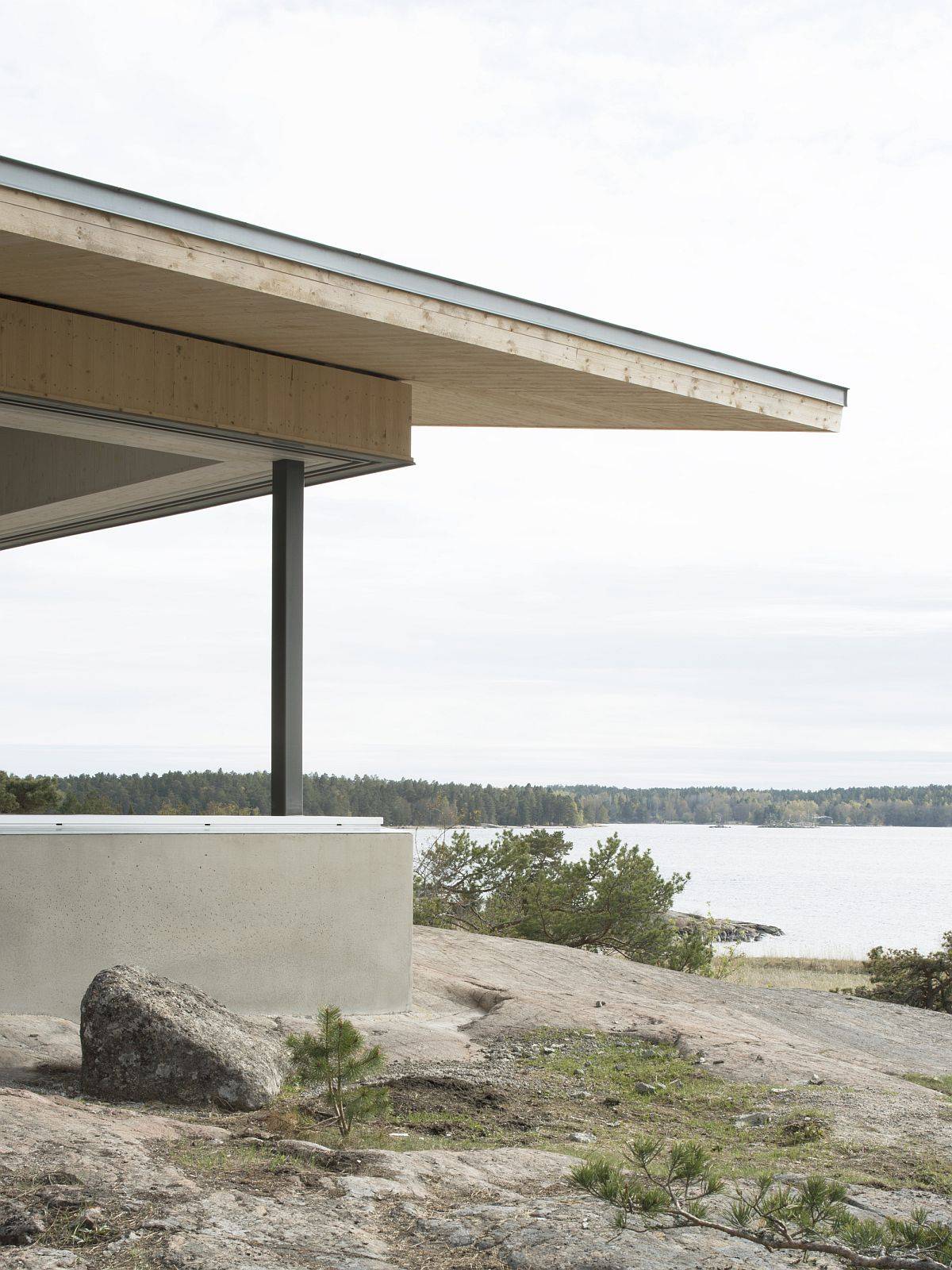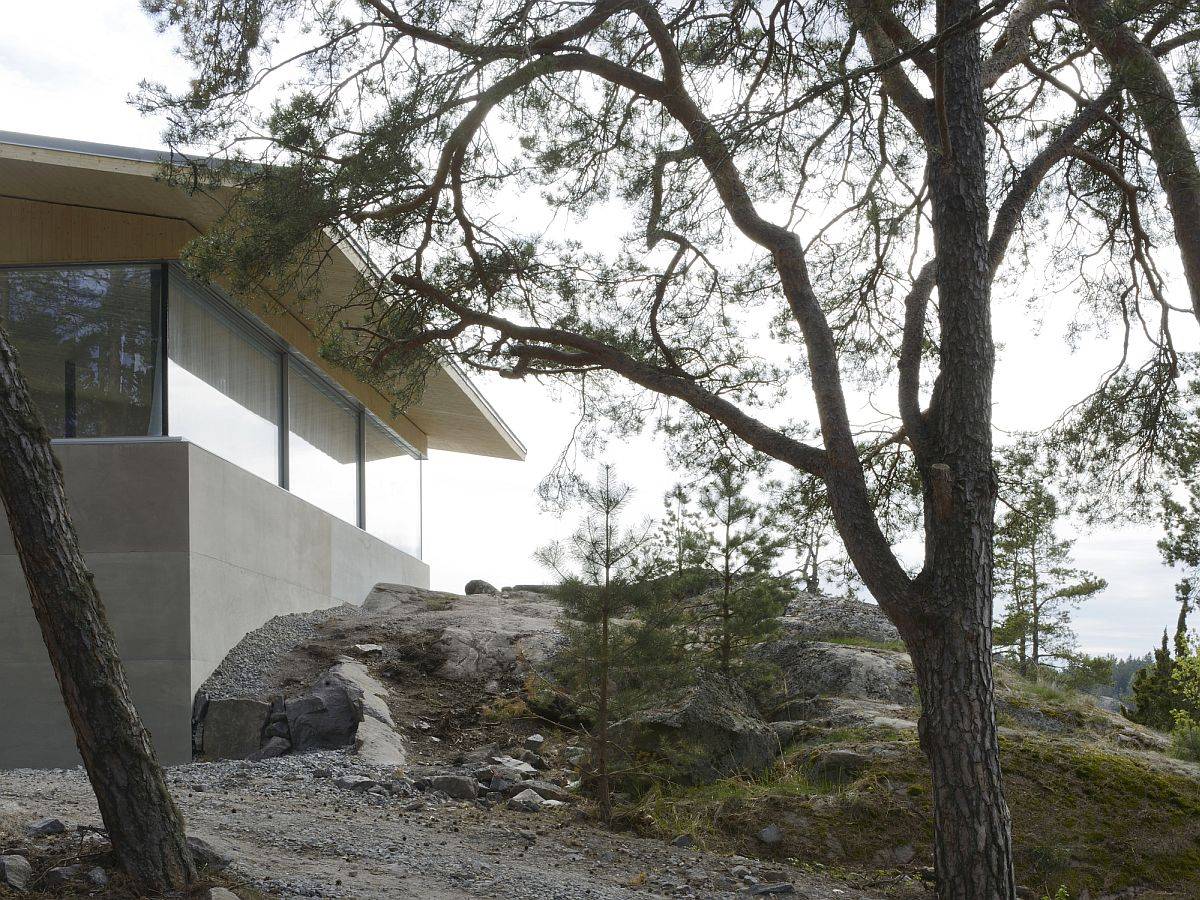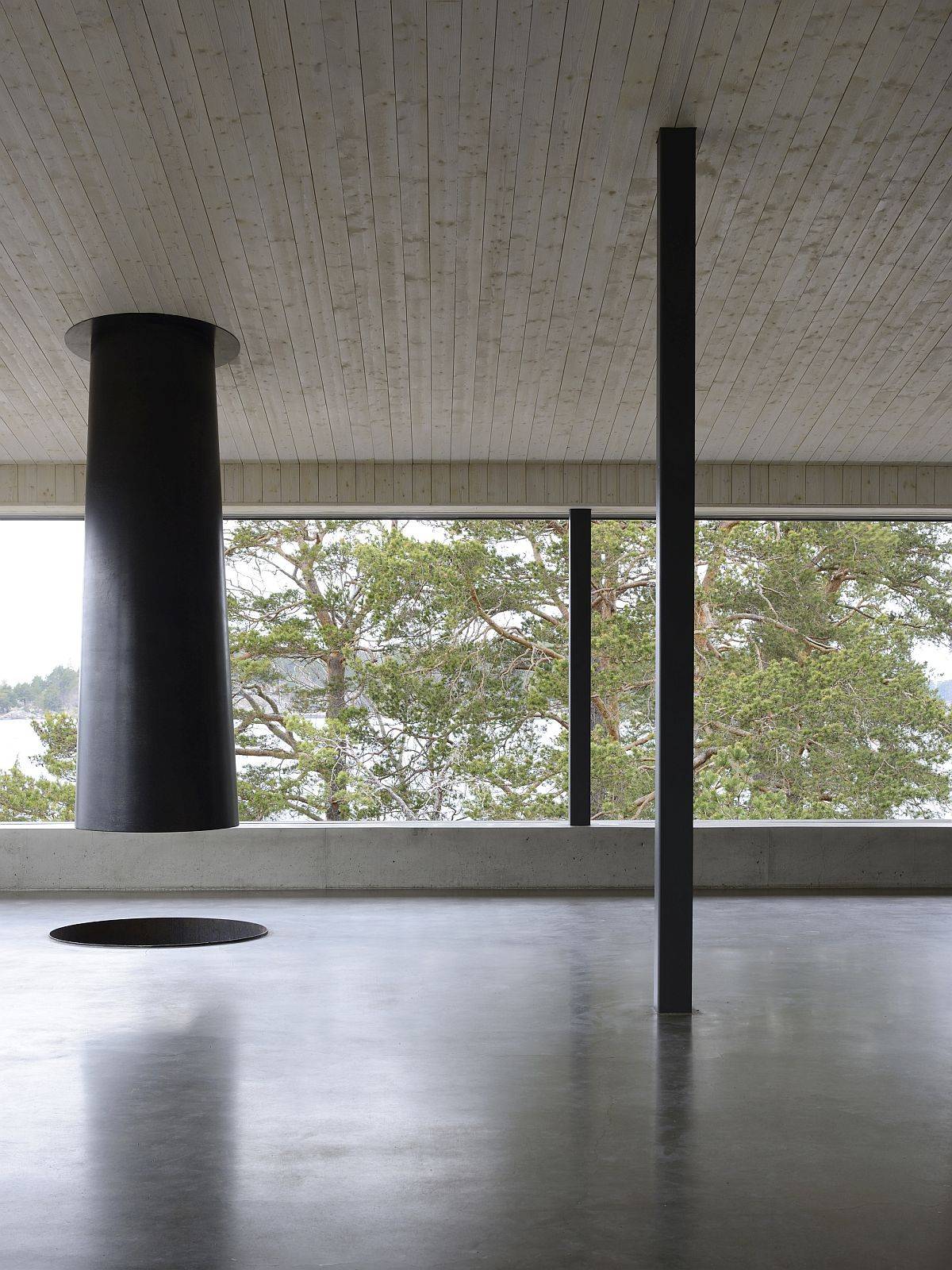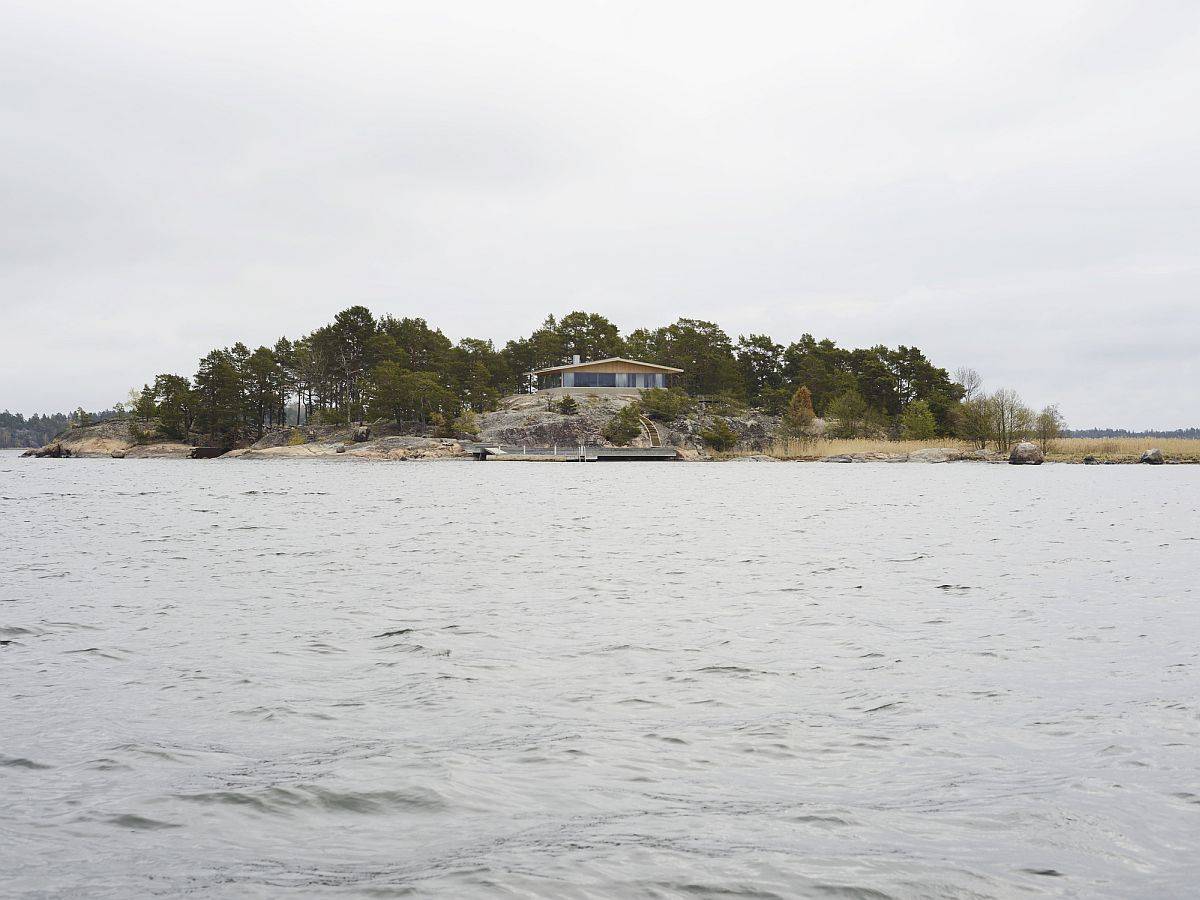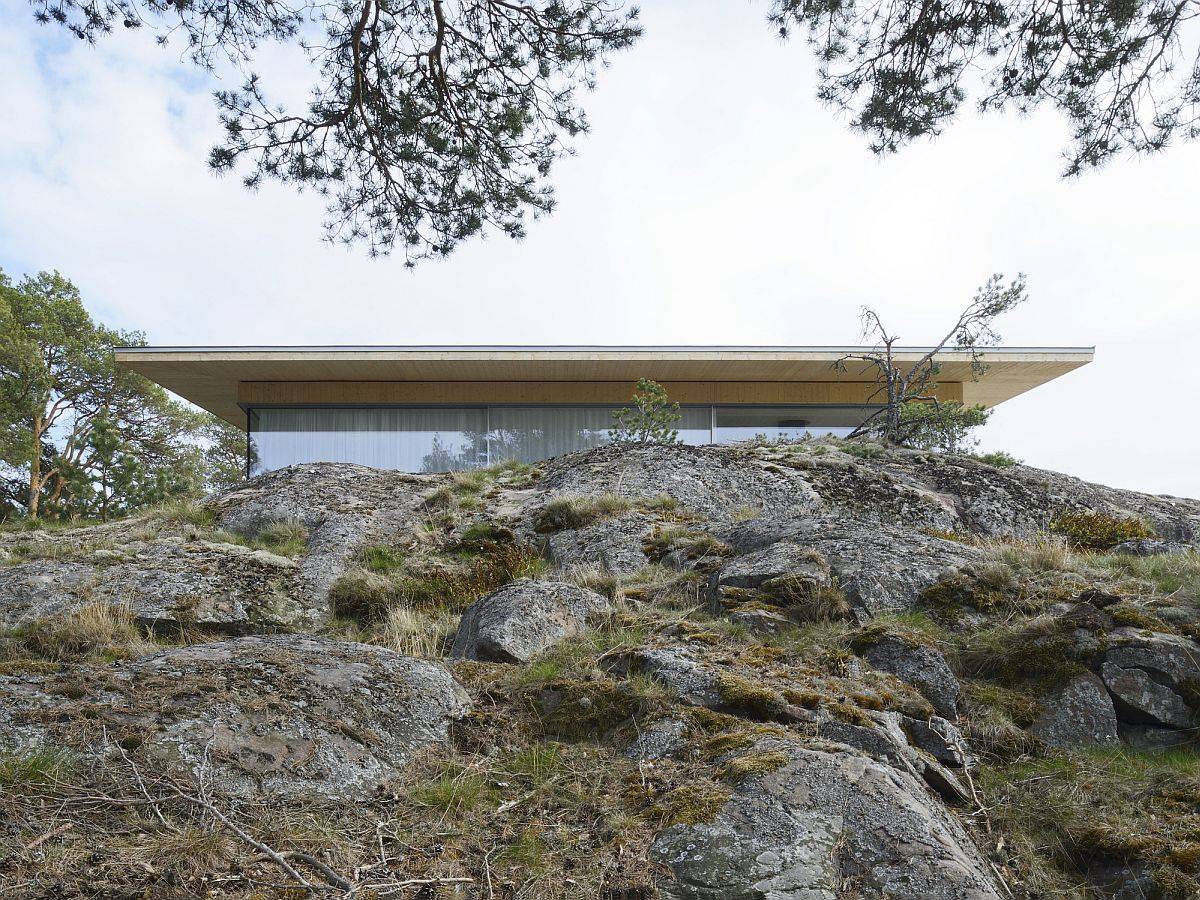 The house is grounded by a concrete plinth, cast directly on the exposed rock of the site. From the plinth, a square grid of 16 steel post extend upward to support a low slung, overhanging wooden roof. The pavilion like space is entirely enclosed in glass, with 4.2m wide windows telescoping towards the corners, eliminating the boundary between inside and outside space.