Few cities in the world combine the aura of unabashed luxury, an access to top-notch beaches, an almost never-ending nightlife, a fusion of varied cultures, and glitz and glamour quite like Miami. Life in this dazzling city seems as much about rest, recreation and rejuvenation as it does about work! A high-end lifestyle in Miami is well and truly 'high-end' in every sense of the word, with the best in terms of design, fashion and décor quickly finding its way here. And so, it does take some work to conjure up and bring to life Miami's most sophisticated, luxurious and sought-after condos that promise to engulf you in a world of opulence.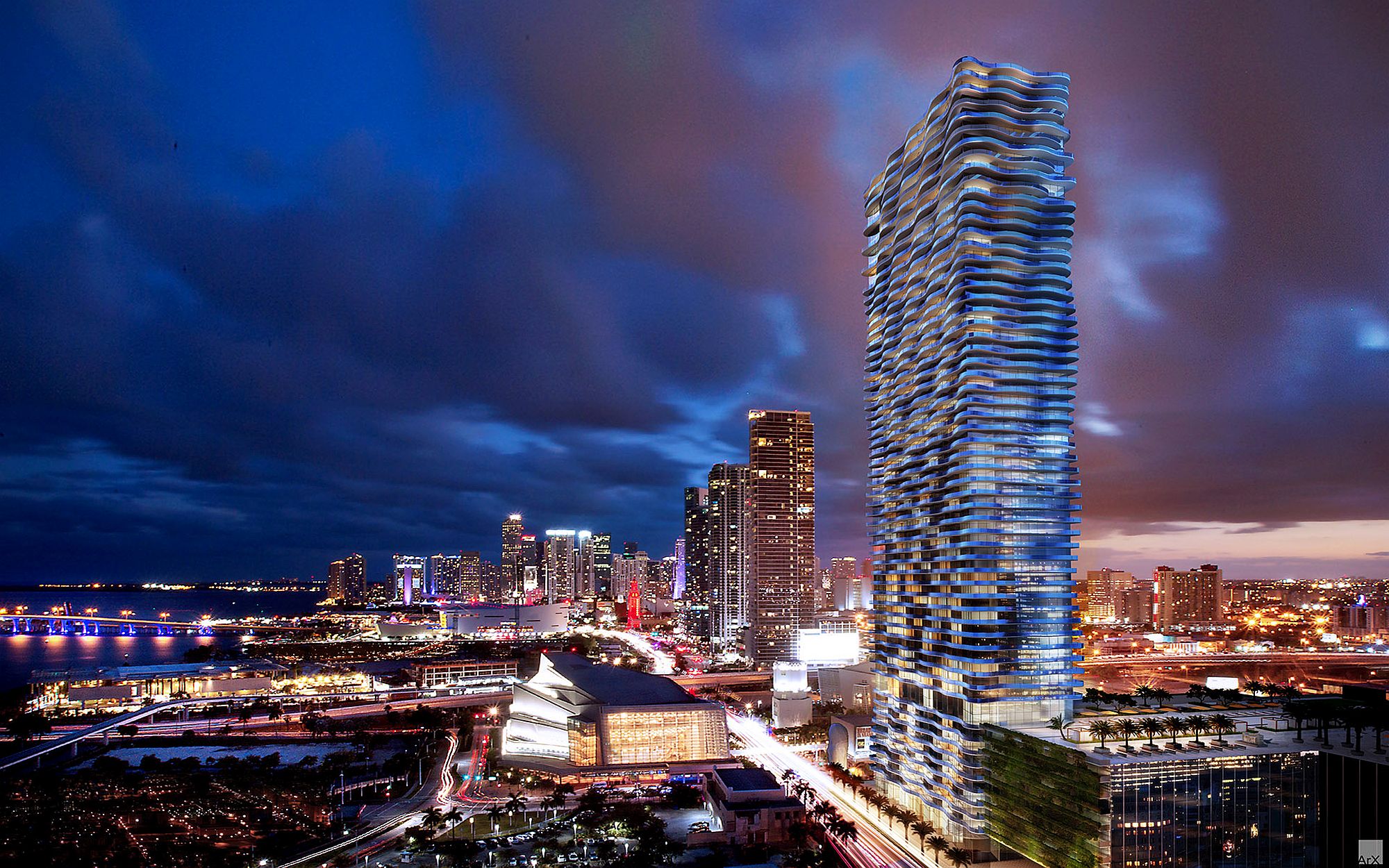 Today we take a look at 6 different skyscrapers in Miami and the world-class luxury condos that they have to offer. While some sit in the iconic landscape of Downtown Miami and overlook the Biscayne Bay, others offer a window into pristine beaches and the undisturbed tranquility of South Florida. Of course, one thing that links them all is unparalleled extravagance topped off with Miami's distinct aura!
The Pristine Beauty of Jade Beach
We start our journey exploring the most luxurious condos in Miami at Sunny Isles Beach with a trip to the Jade Beach. A vision of Fortune International that was brought alive by architect Carlos Ott, the stunning condominiums at Jade Beach do much more than just pamper your senses, all the while offering a window into the most beautiful beaches in all of Florida. Each of the condos at Jade Beach is equipped with state-of-the-art smart home technology that allows you to control your entire home with a swipe on your smartphone or tablet, leaving you plenty of time to take in the sights and sounds outside.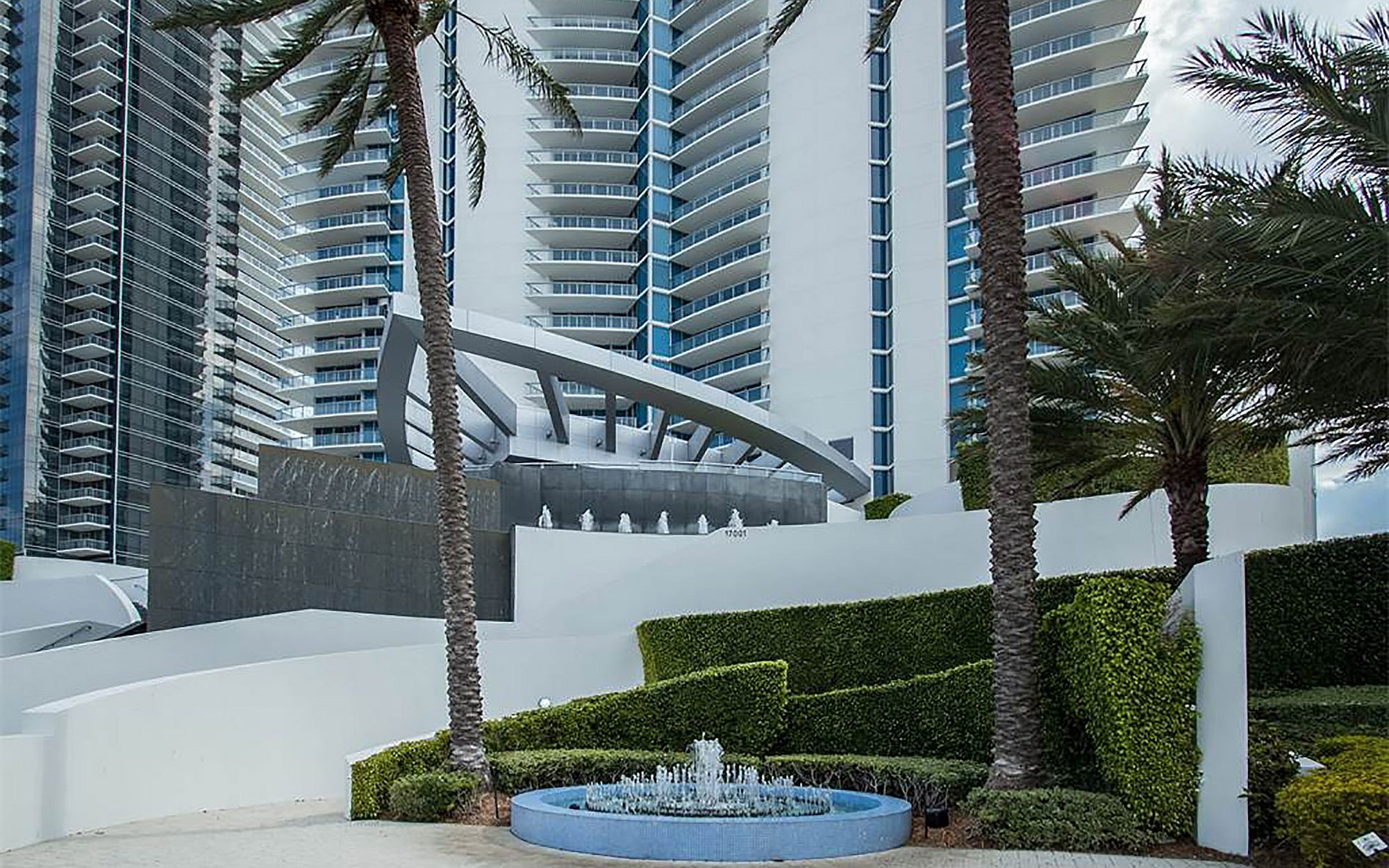 The 53-story structure was built in 2008 and offers condos that range from $895,000 to $10,000,000, depending on the number of bedrooms and square footage. With sunrise and sunset pools, a top-notch fitness center, a private beach club and refreshing spa, and easy access to the beach, life here sounds like an absolute breeze.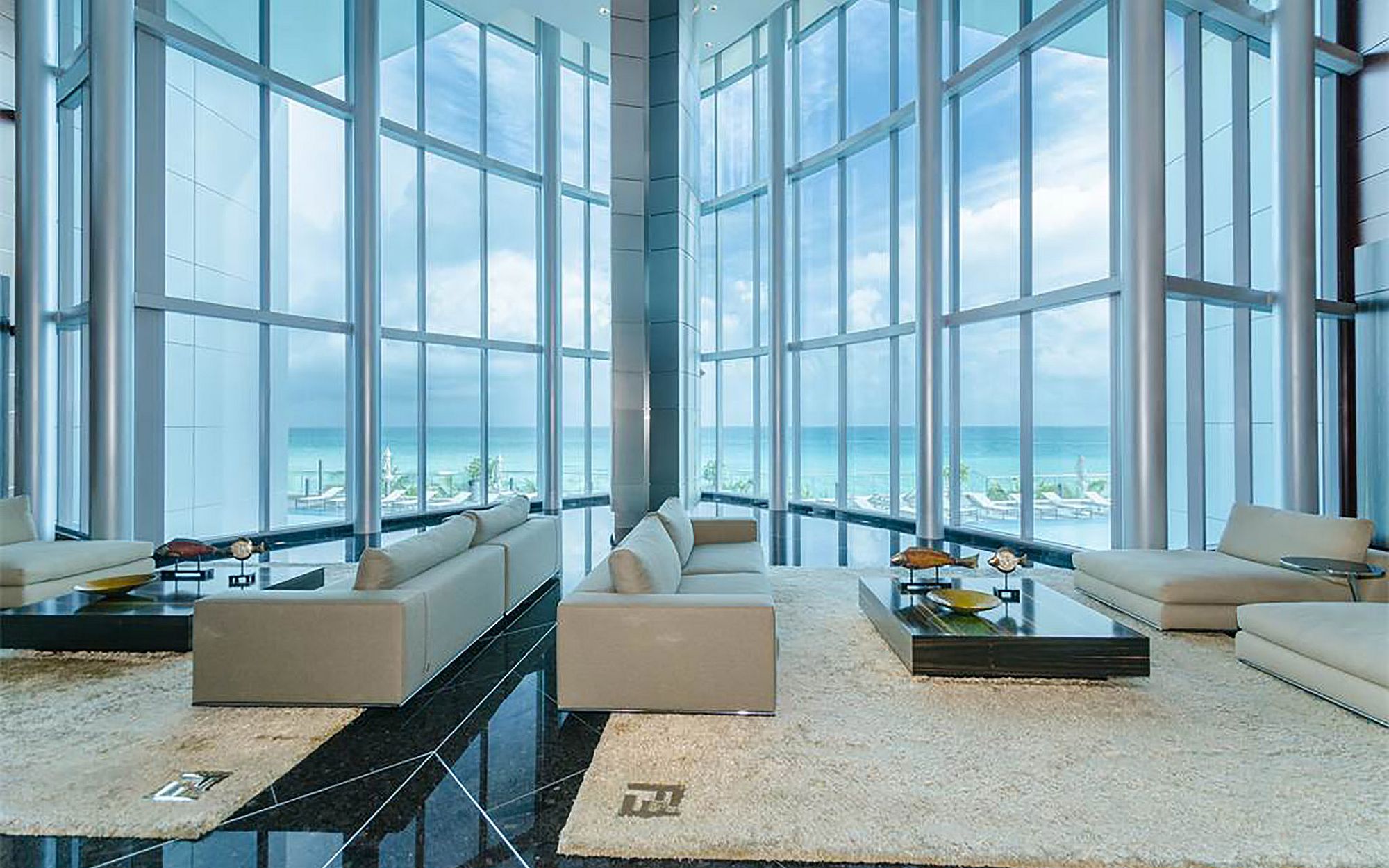 Brickell Heights – Resort-Style Radiance!
Looking for a sensational luxury condo in Miami that allows you to enjoy the fabled nightlife, dip into the delightful world of shopping complexes and cafes downtown, and stroll to work each morning without worrying about gridlock? Well, Brickell Heights just might be the answer to your dream Miami condo that combines work, party and relaxation in an effortless manner. Located at 850 South Miami Avenue, this skyscraper is set to take shape by early 2017 and promises much more than comfortable living and amazing views.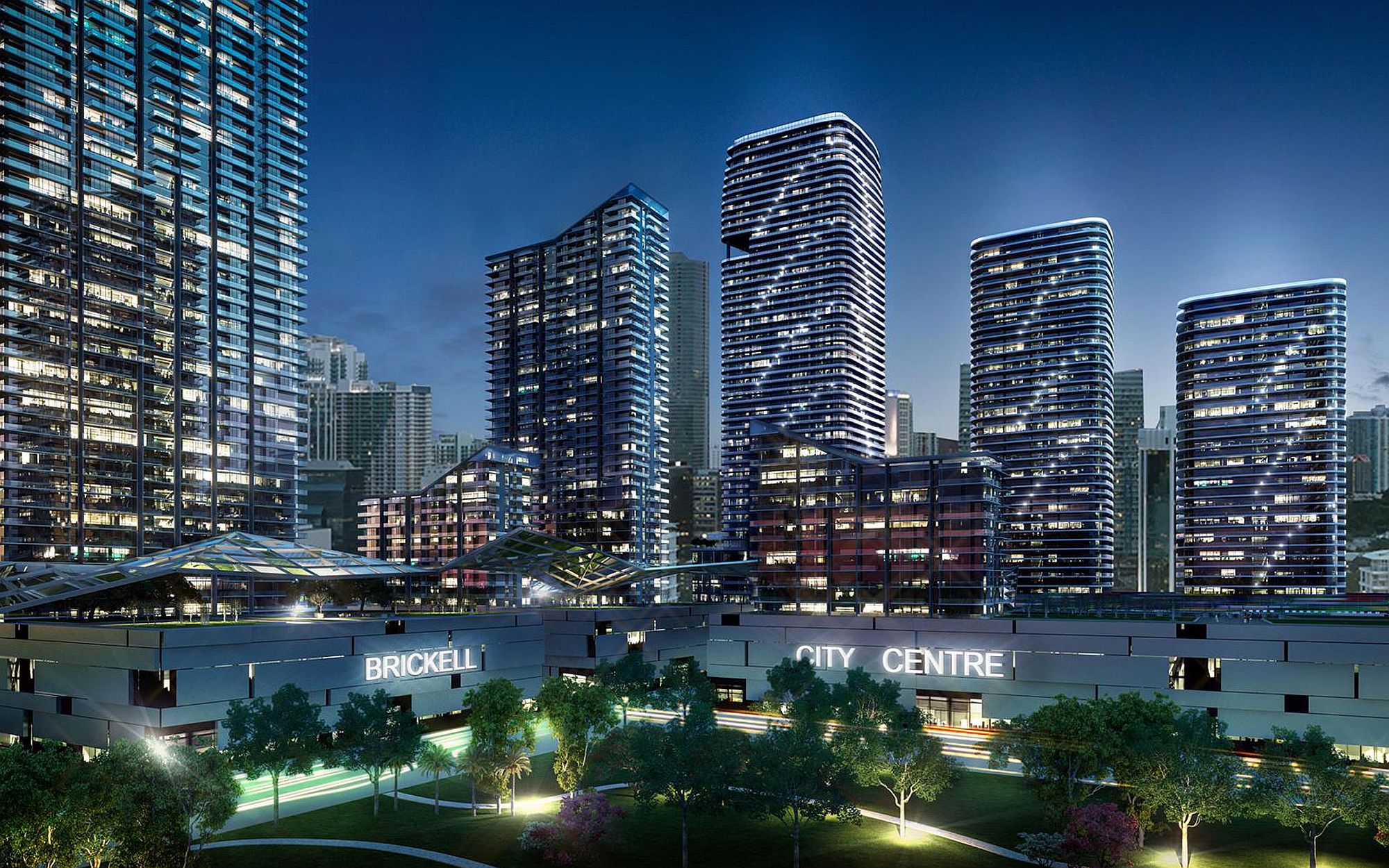 If fitness is your priority, then the developers of Brickell Heights (The Related Group) have everything planned out for you already, with amazing workout studios and fitness centers like SoulCycle® and Equinox already taking shape inside the building. A sustainable garden and a rooftop pool cap off life at BH02, which seems like an absolute dream.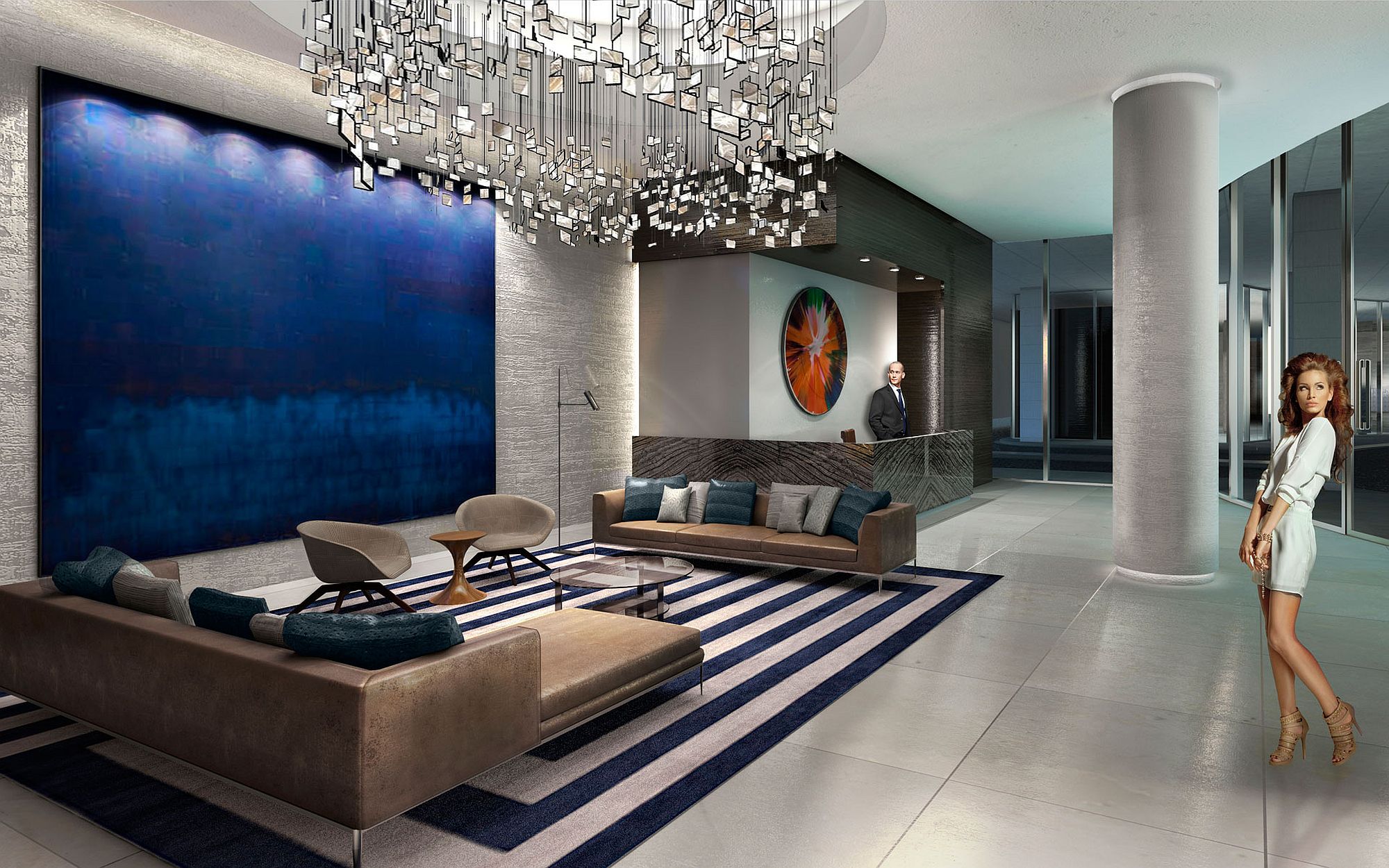 Auberge Miami – Exploring New Heights in Luxury
Auberge is a name synonymous with superlative luxury and amazing design, with its amazing series of residences and resorts finding space in some of the most exotic destinations across the globe. Auberge Miami is no different with amazing Biscayne Bay views, a Zen pool and the highest sky pool terrace observatory in all of Miami at your service! The 60-story building offers 1-,2-,3- and 4-bedroom condos with private elevator services, top-notch design, elegant interiors and cutting-edge kitchen design and appliances that make your life a whole lot easier and far more relaxing.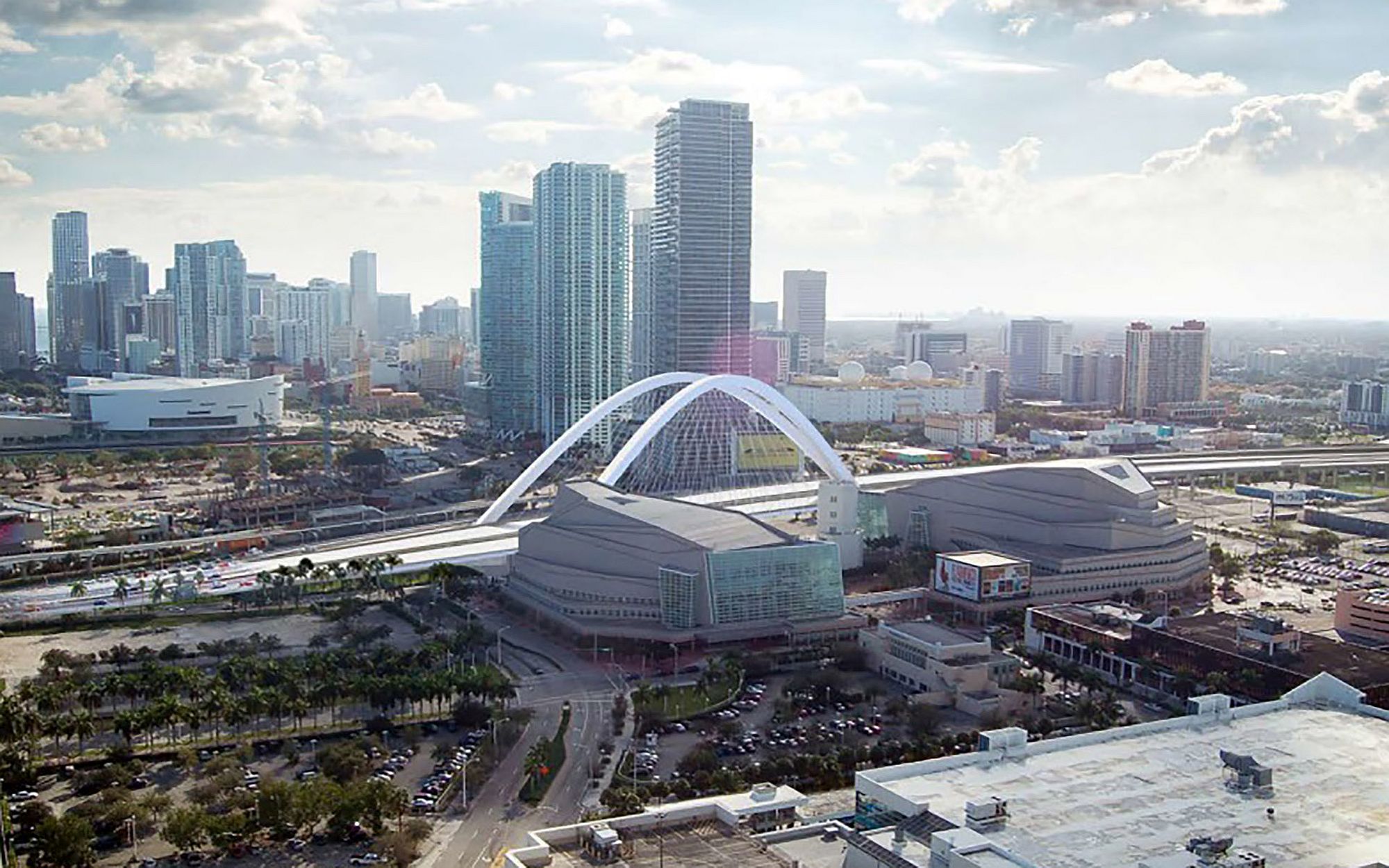 The complimentary valet service operates 24 hours a day, while self-parking remains an option for those who prefer to do so. All vehicles are housed in a secure garage on the premises. Attended security services and controlled building access make it so residents can let down their guard.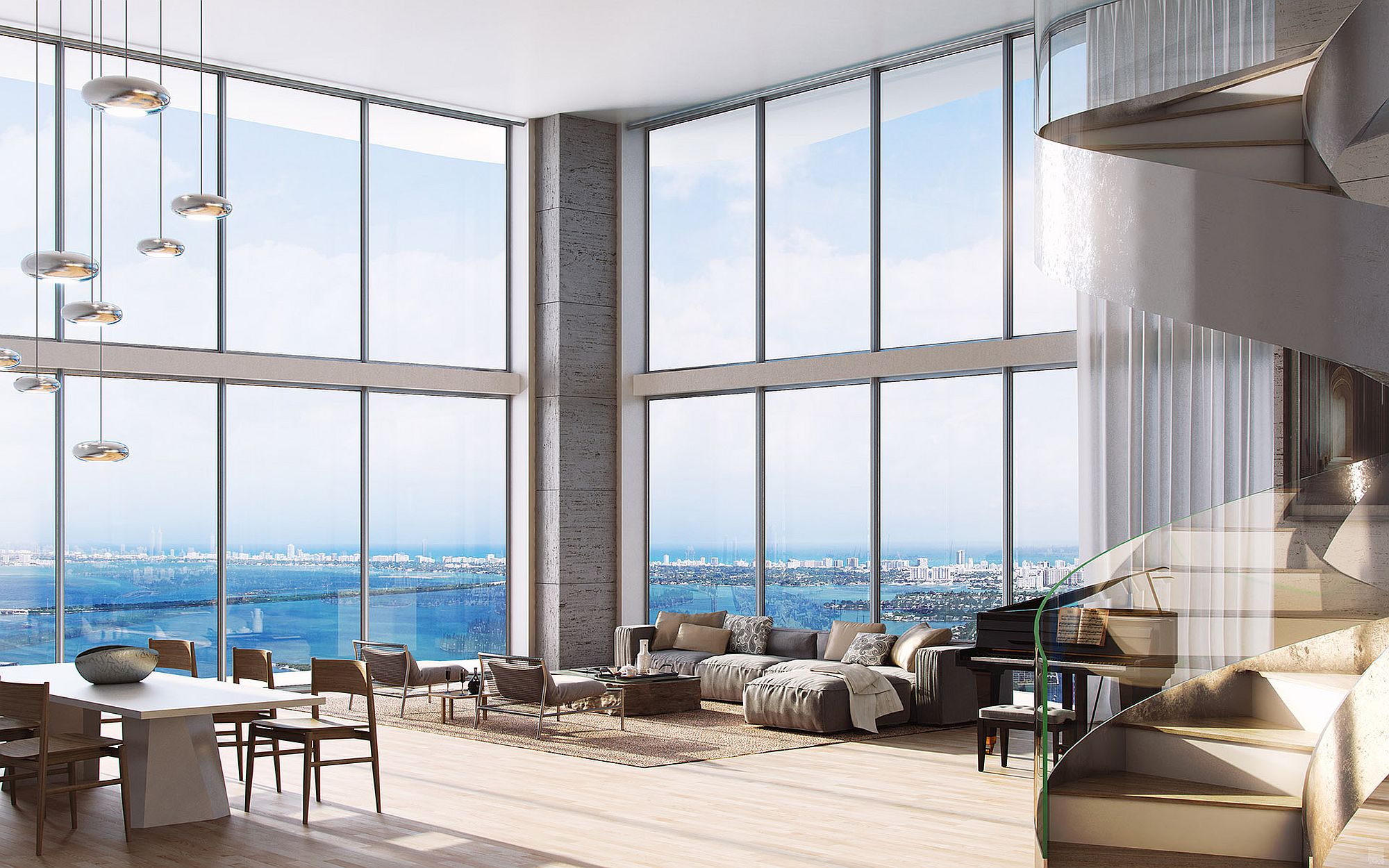 An Architectural Wonder – Paramount Bay
Finding a balance between livability and extravagance is key. And so, it does take some work to conjure up and bring to life Miami's most sophisticated, luxurious, and sought-after condos that promise to engulf you in a world of opulence.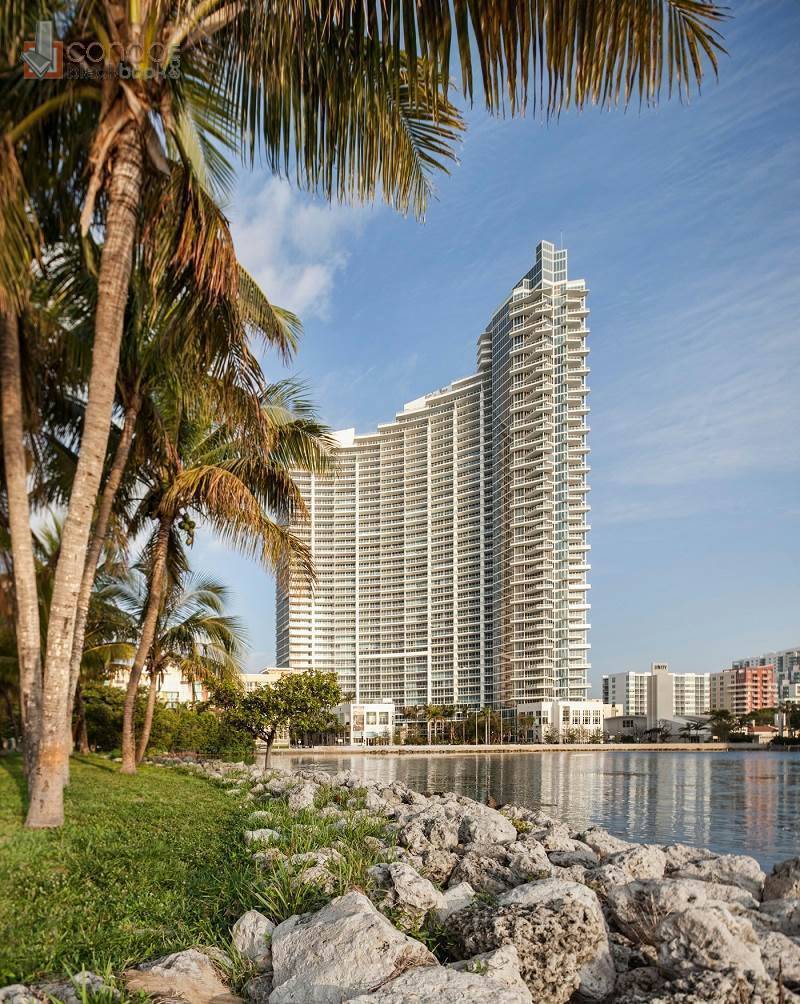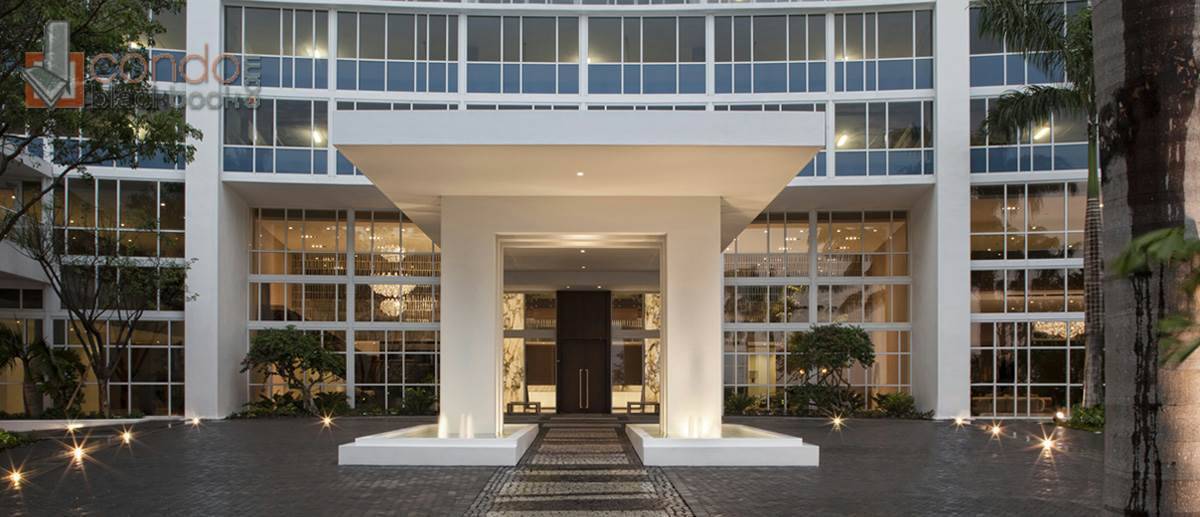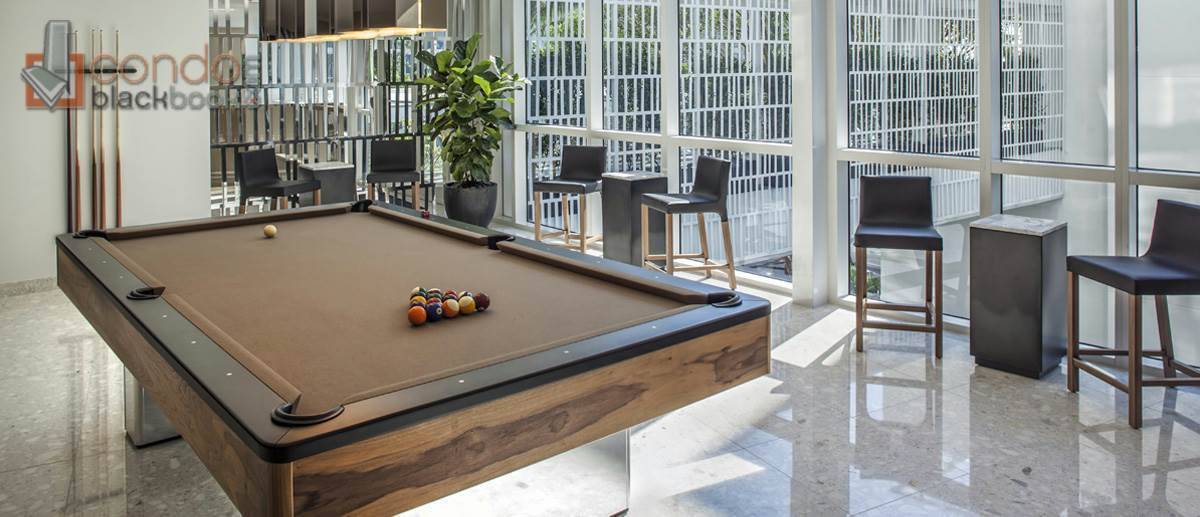 See Miami in a New Light – Marinablue
Need a luxury condo to move into today? There is something for you as well in today's delightful trip across Miami prime real estate. Nestled in the hip and happening neighborhood of Downtown Miami dubbed Park West, Arquitectonica condo development completed a mesmerizing 57-story high-rise that transports you into a world of comfort and class. Dubbed Marinablue, life here definitely forces you to see the city of Miami in a whole new light, with its exclusive sunrise and sunset pools on either side of the development.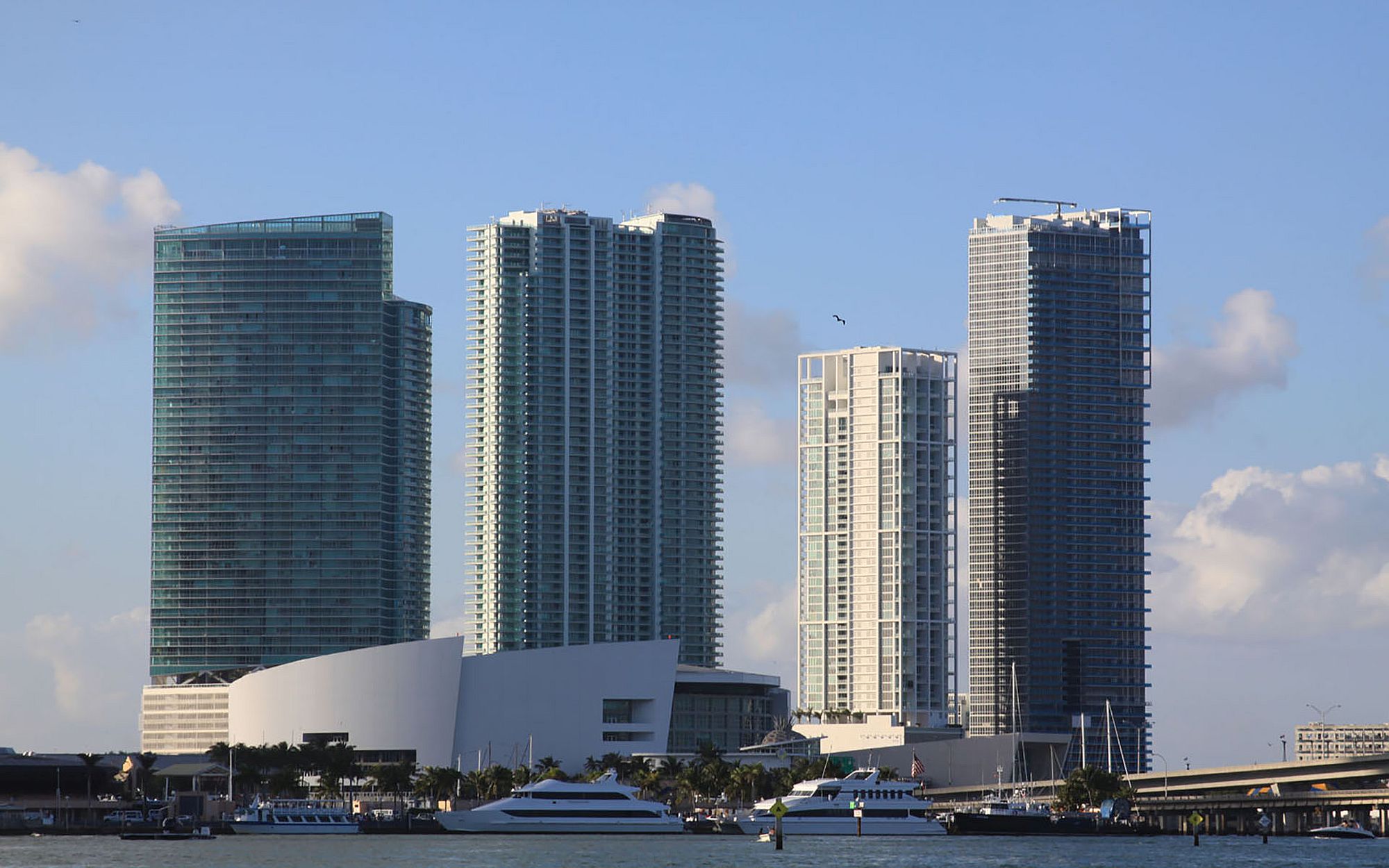 Floor-to-ceiling glass windows ensure that all of its 516 condos and lofts have unabated views of Biscayne Bay and beyond, even as facilities like the Yoga Studio, top-notch fitness center, business center, party zone and BBQ space allow you to combine work and recreation with ease. Priced around $372,000 – $5,490,000, every condo here offers complete value for your money.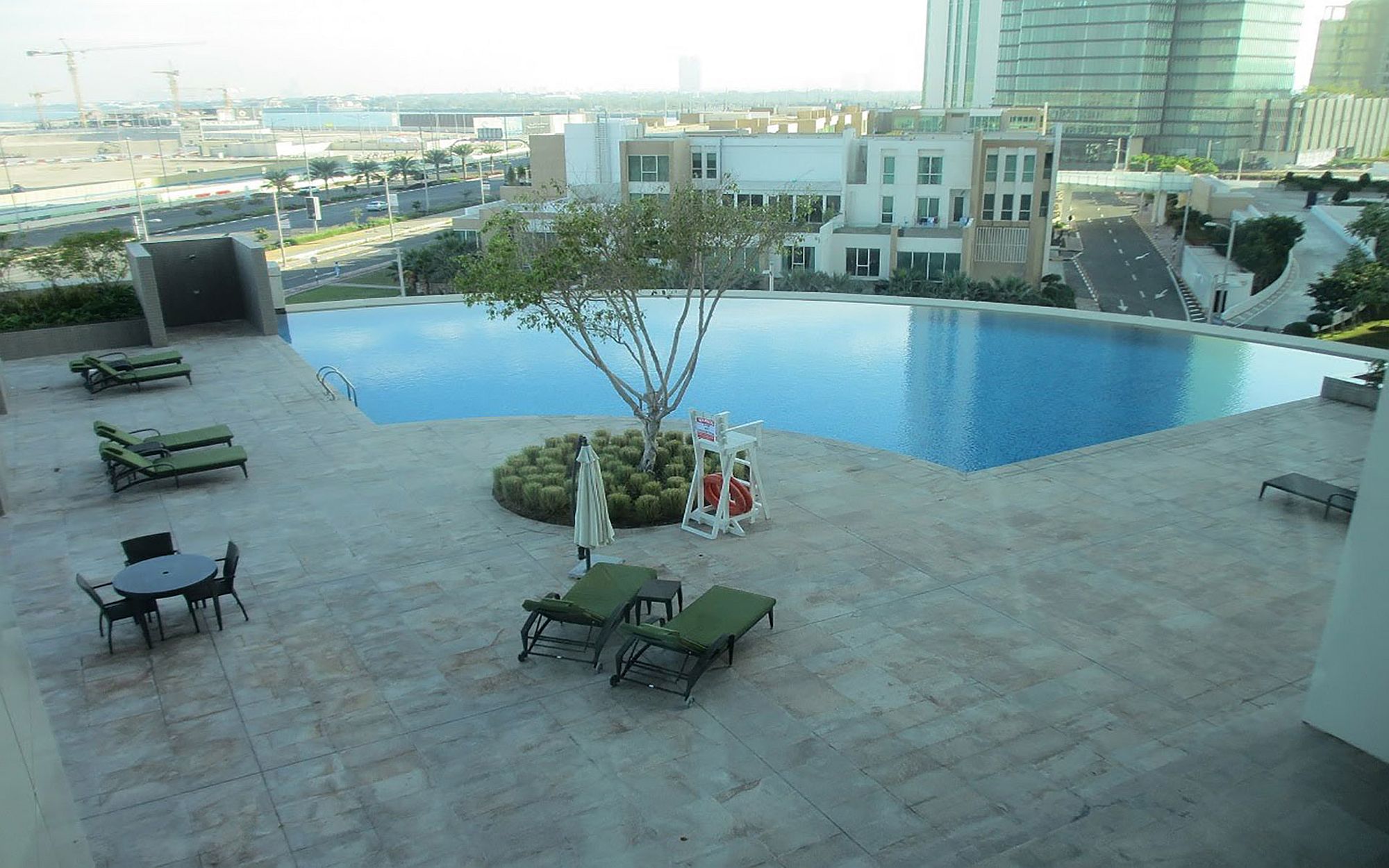 NINE – Sophistication Unleashed
Contemporary-style residences and exquisite condos that bring the skyline of Miami indoors in a truly spectacular fashion – NINE at Mary Brickell Village has it all. You can even enjoy the vast Atlantic outside your living room with access to chic private clubs, the best fitness centers in the neighborhood, and a holiday-style pool and cabana zone thrown in as added bonuses! Team Lynd and Starwood Capital Group are the names behind this modern behemoth where sophistication, style, the inimitable charm of Miami, and carefully curated interiors come together in a splendid and spectacular fashion.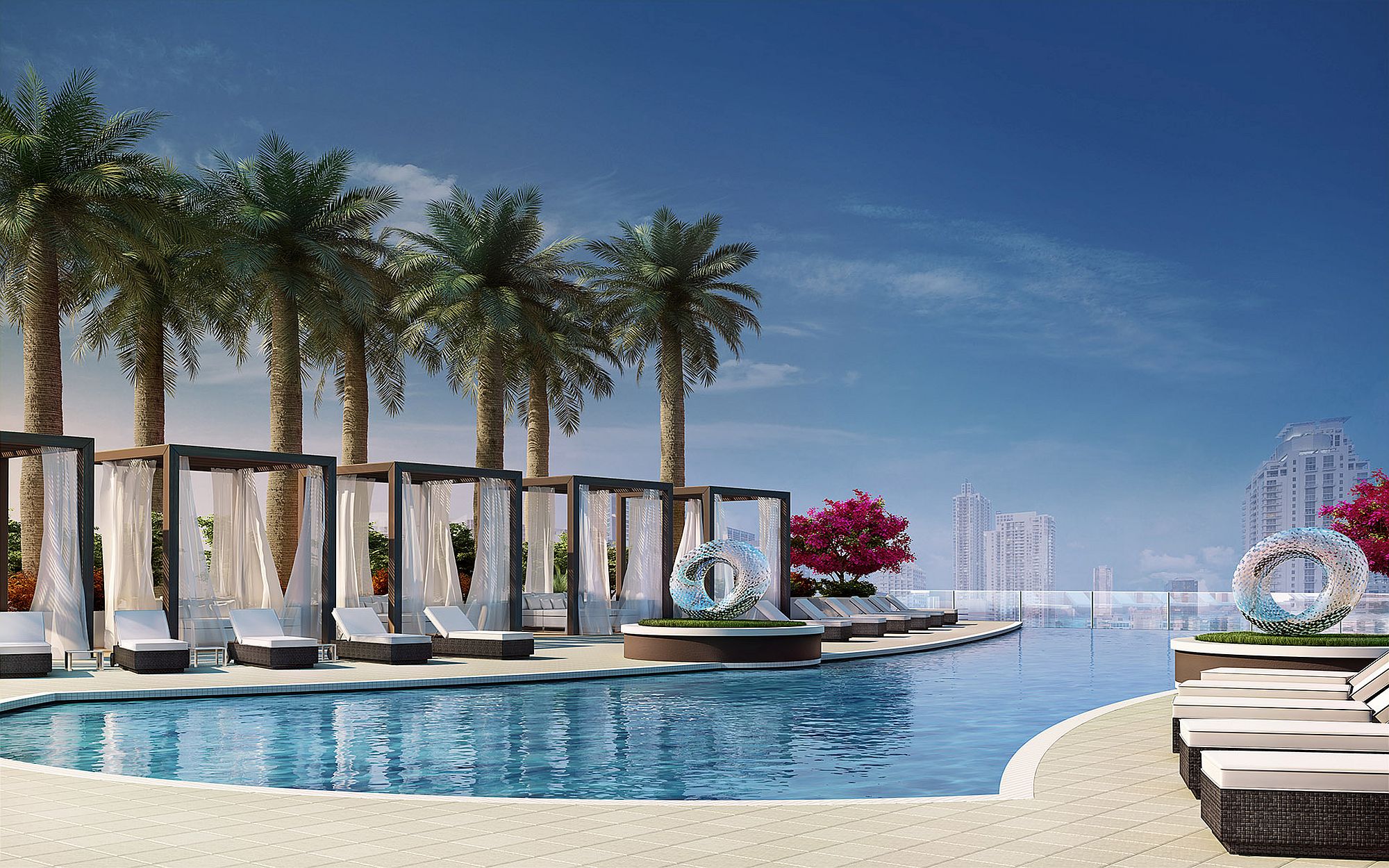 From single-bedroom condos that start at $399,000 to amazing penthouses that will cost you $1,150,000, there is a wide range of residences to choose from here, depending on both your budget and spatial necessity. Each condo brings with it light-filled living rooms that promise a serene and stylish lifestyle, cutting-edge kitchens with energy-savvy appliances, indulgent bathrooms and tranquil bedrooms that open up to reveal majestic views. There is never a dull moment here!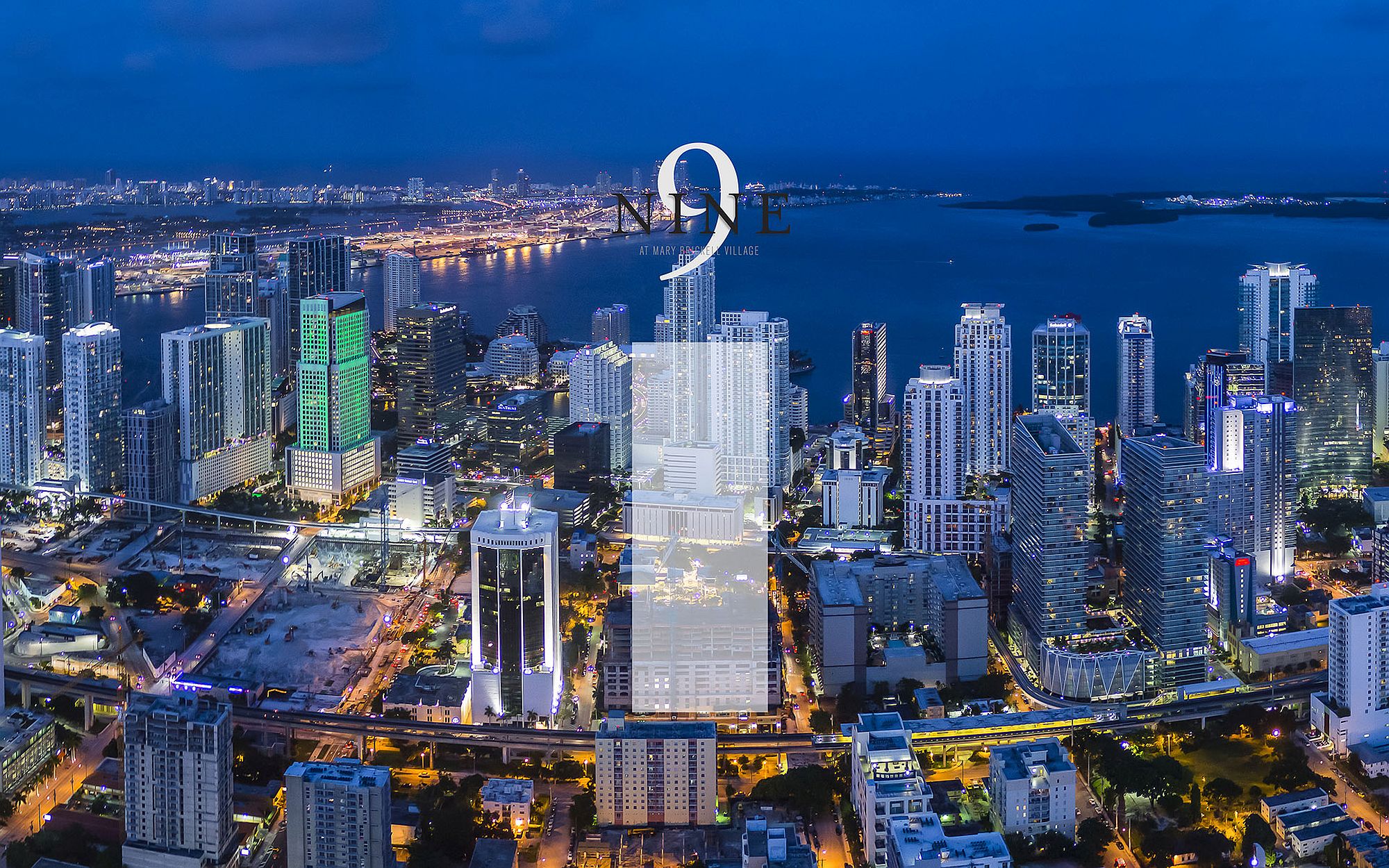 One Brickell: Three-Tower Wonder!
Another mega project from Arquitectonica and Related Group that is set to be completed in 2019, One Brickell takes luxury living in Miami to a whole new level with three giant towers that will contain 1400 residential units and 249 hotel units! Nestled on the bank of the Miami River and in the heart of downtown Miami, this trio of towers is like a mini-city in itself, offering you everything one could dream of. Residents at these futuristic towers will have access to everything ranging from private beach frontage to 24-hour concierge services and access to the very best that Miami has to offer.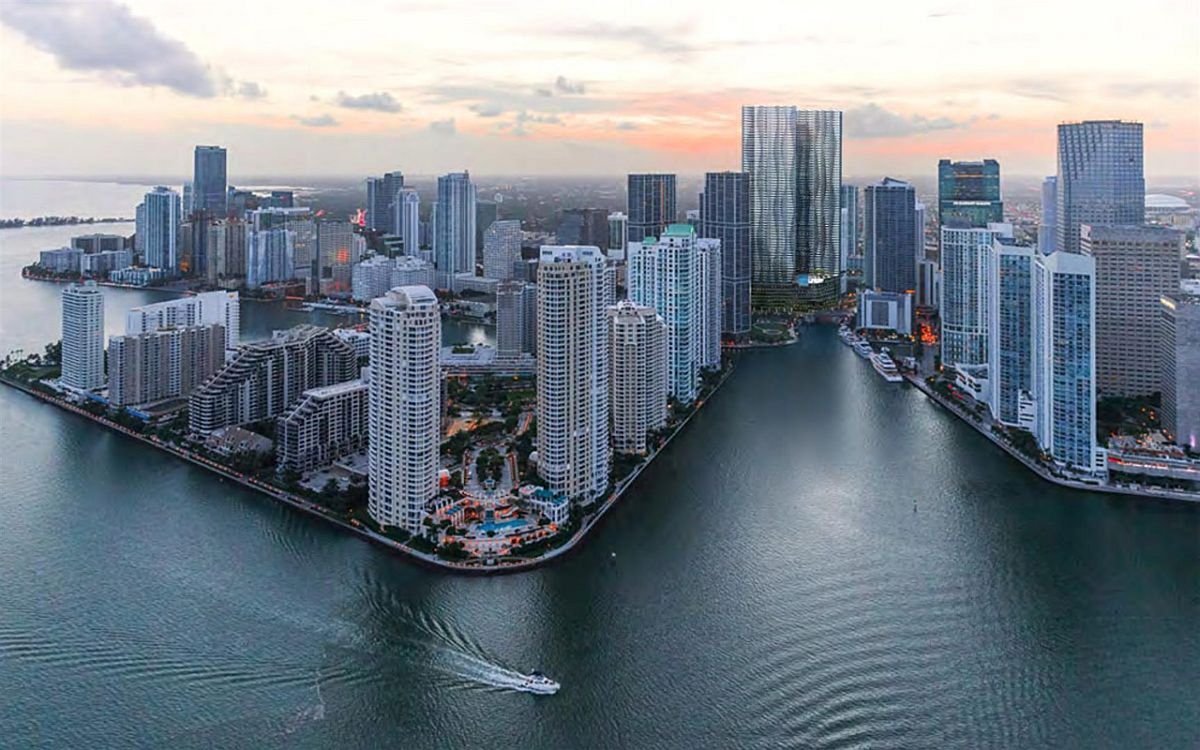 Residents of One Brickell have access to all they need just steps away from their home; Downtown Miami, American Airlines Arena, Adrienne Arsht Center for the Performing Arts, Bayfront Park, Miami International Airport, and South Beach are a short drive away.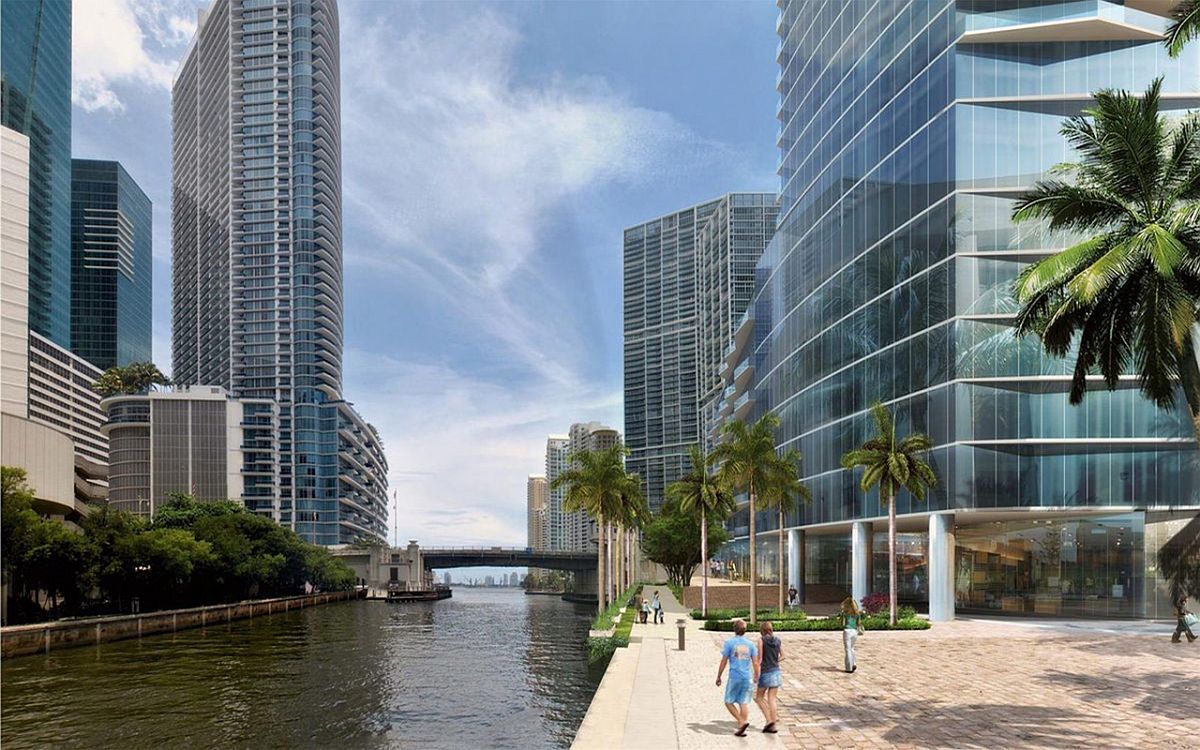 So, which of these amazing Miami condos would you love to move into?