Waking up to the sight of a lush green rainforest, a mesmerizing valley draped in greenery and a majestic waterfall from your luxurious hotel room does sound like an absolute dream! And this is precisely what you get when you spend a night at the spectacular Hotel by the Water Falls in the scenic hill town of Ramboda, Sri Lanka. It truly is a world removed from urbane clutter and never-ending rush as this cliff-side hotel designed by Palinda Kannangara Architects offers serenity, privacy and comfort even as you relax in the lap of nature.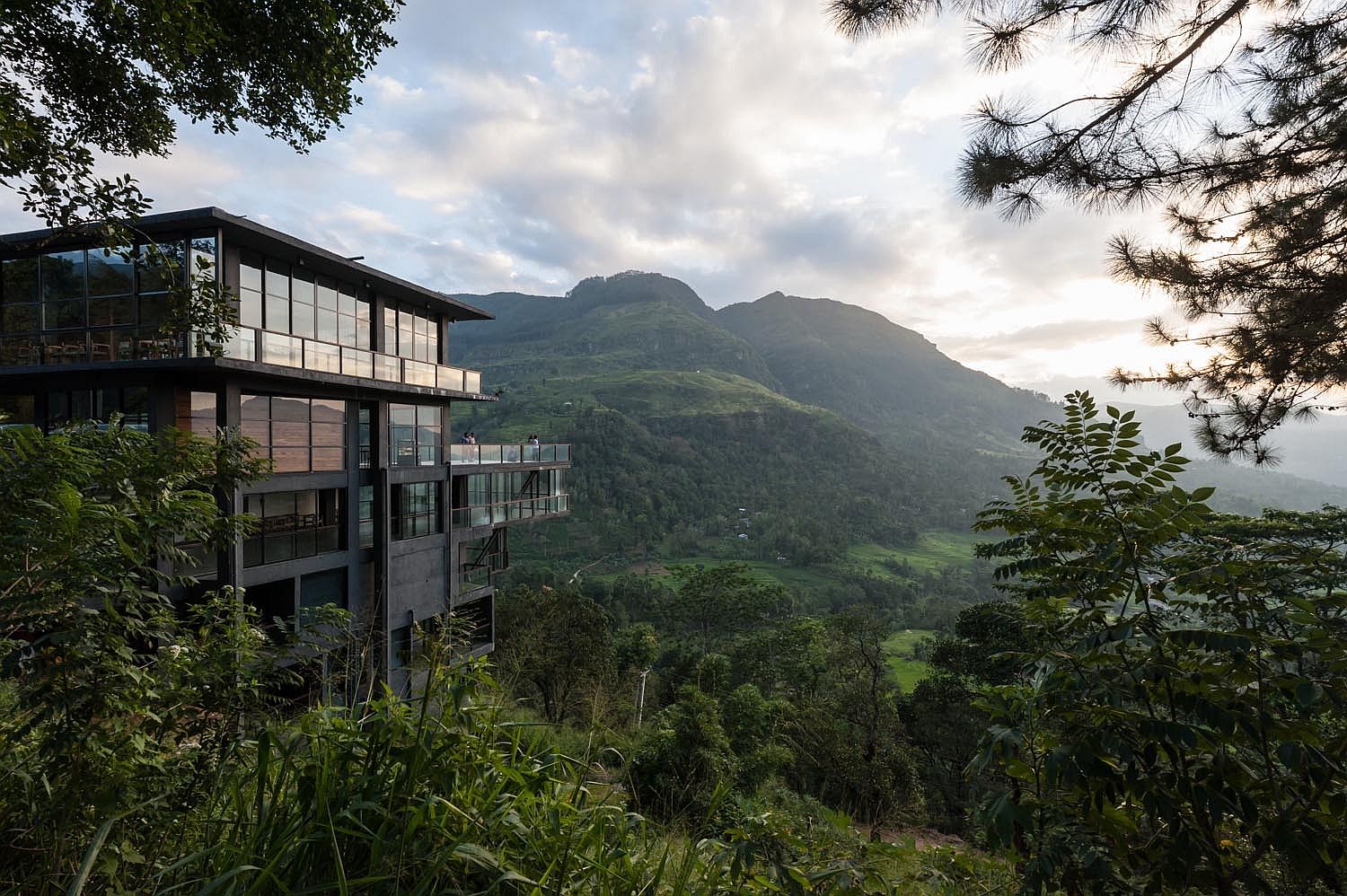 The unique location of the hotel and building requirements meant that only 2 floors of structure were permitted above the street level. What seems like a crippling restriction was turned into an opportunity to design a mesmerizing getaway with four private levels carefully carved into the hillside! The design allows the hotel to blend into the backdrop even while ensuring that view of travelers using the winding mountain road is as unhindered as possible. The four lower levels also offer sweeping views of the Kotmale reservoir, waterfalls in the distance and the greenery beyond.
RELATED: Opulent Splendor at Foothills of Saptagiri: Luxurious Dasavatara Hotel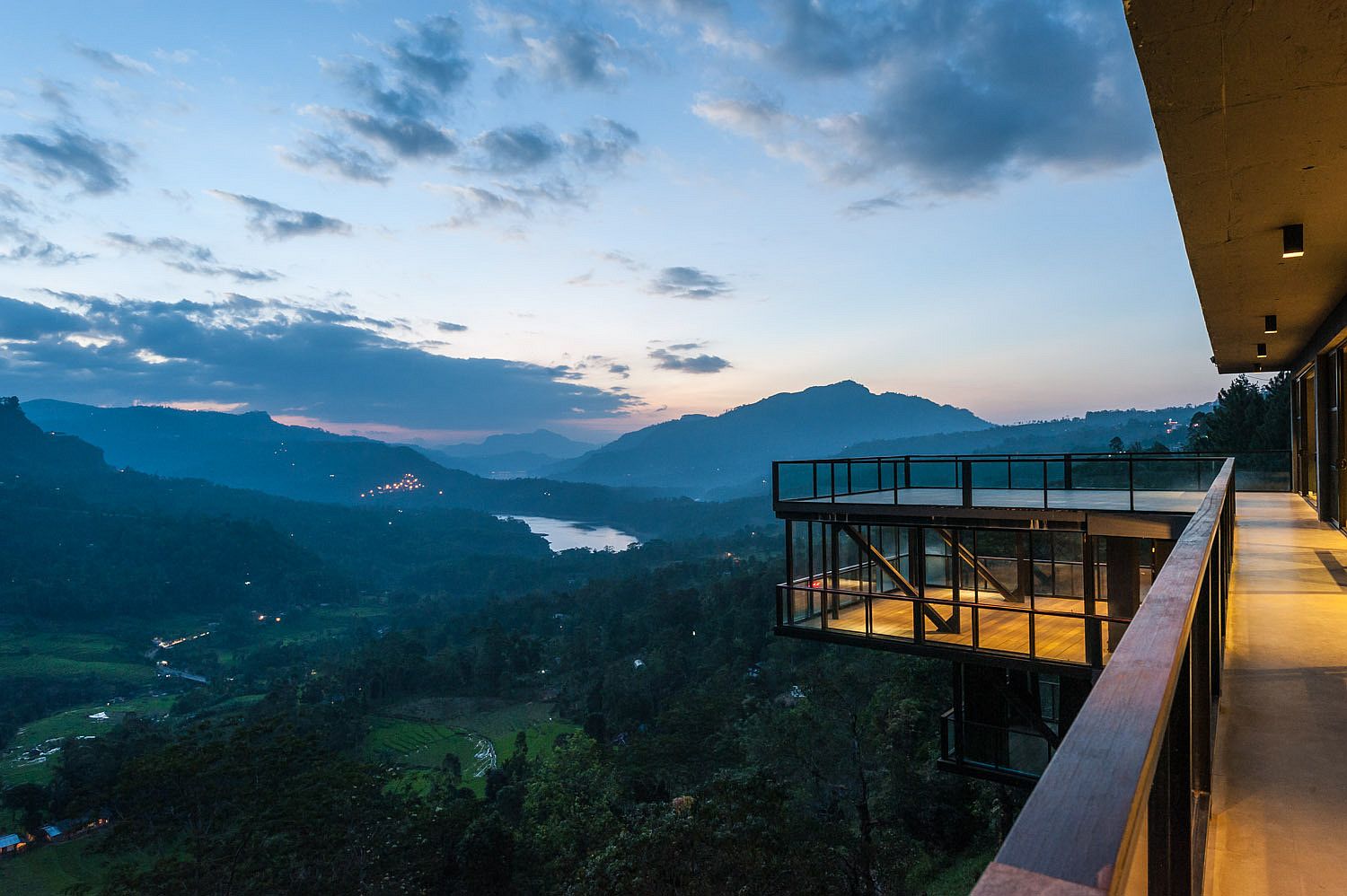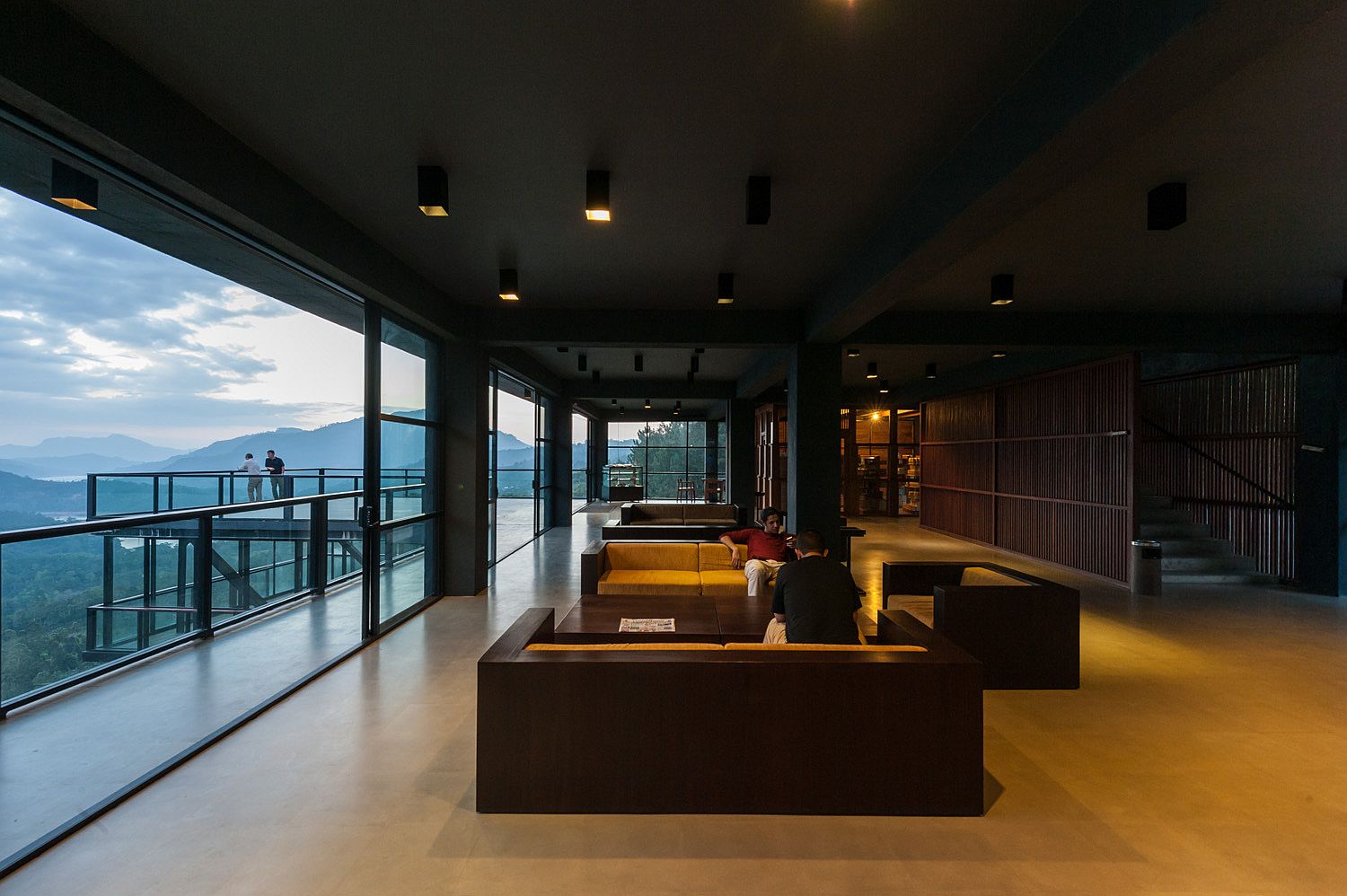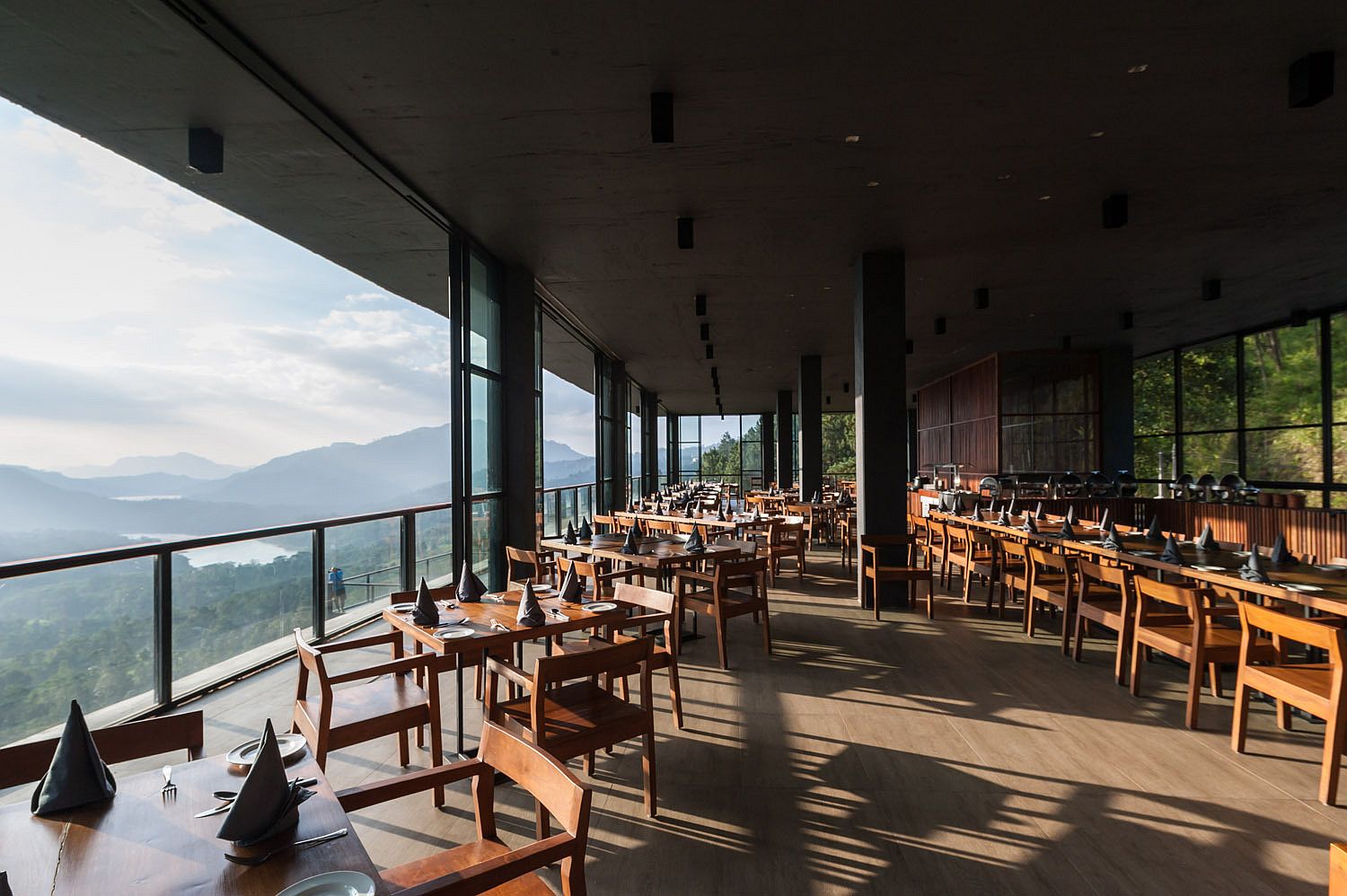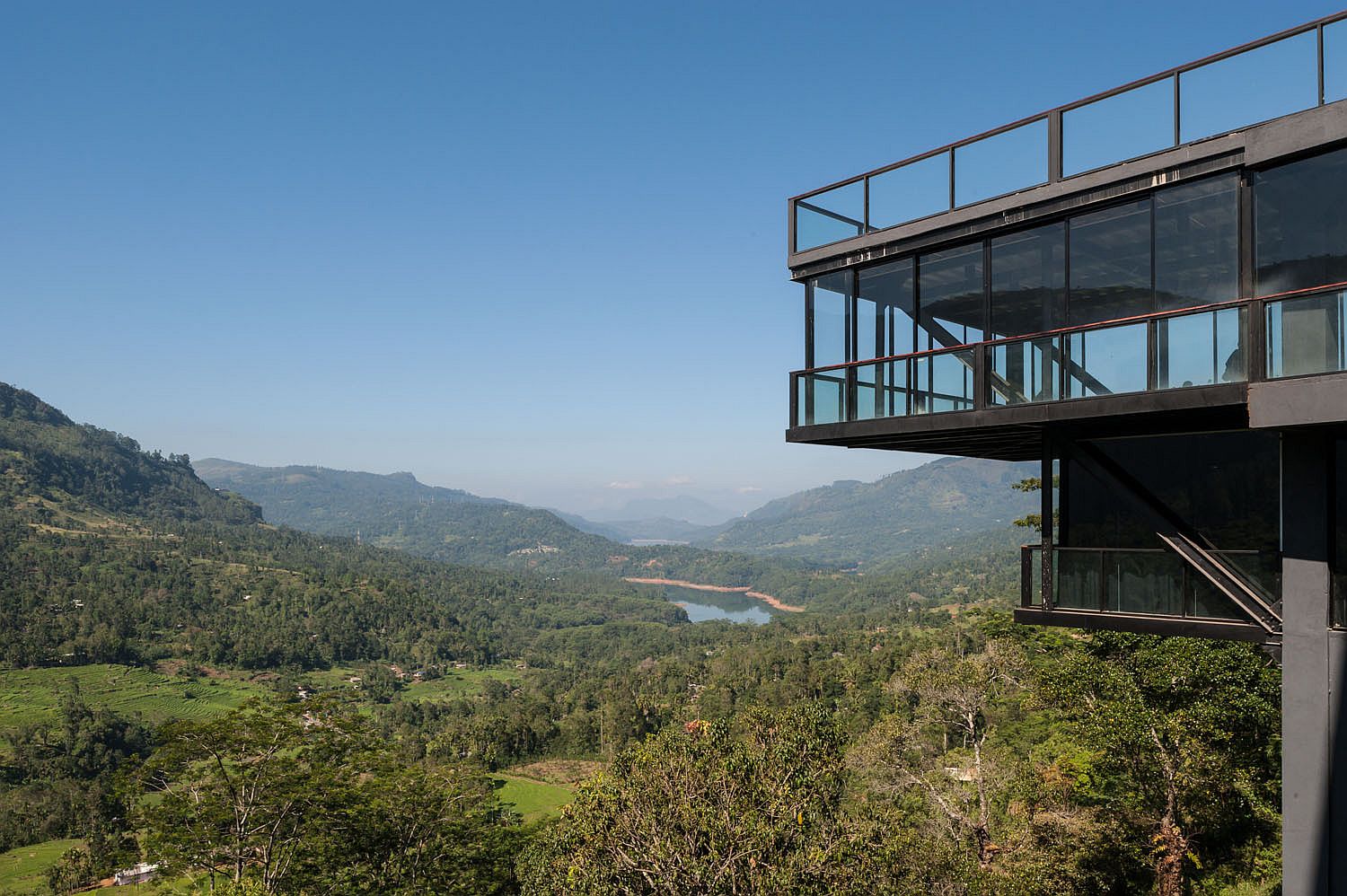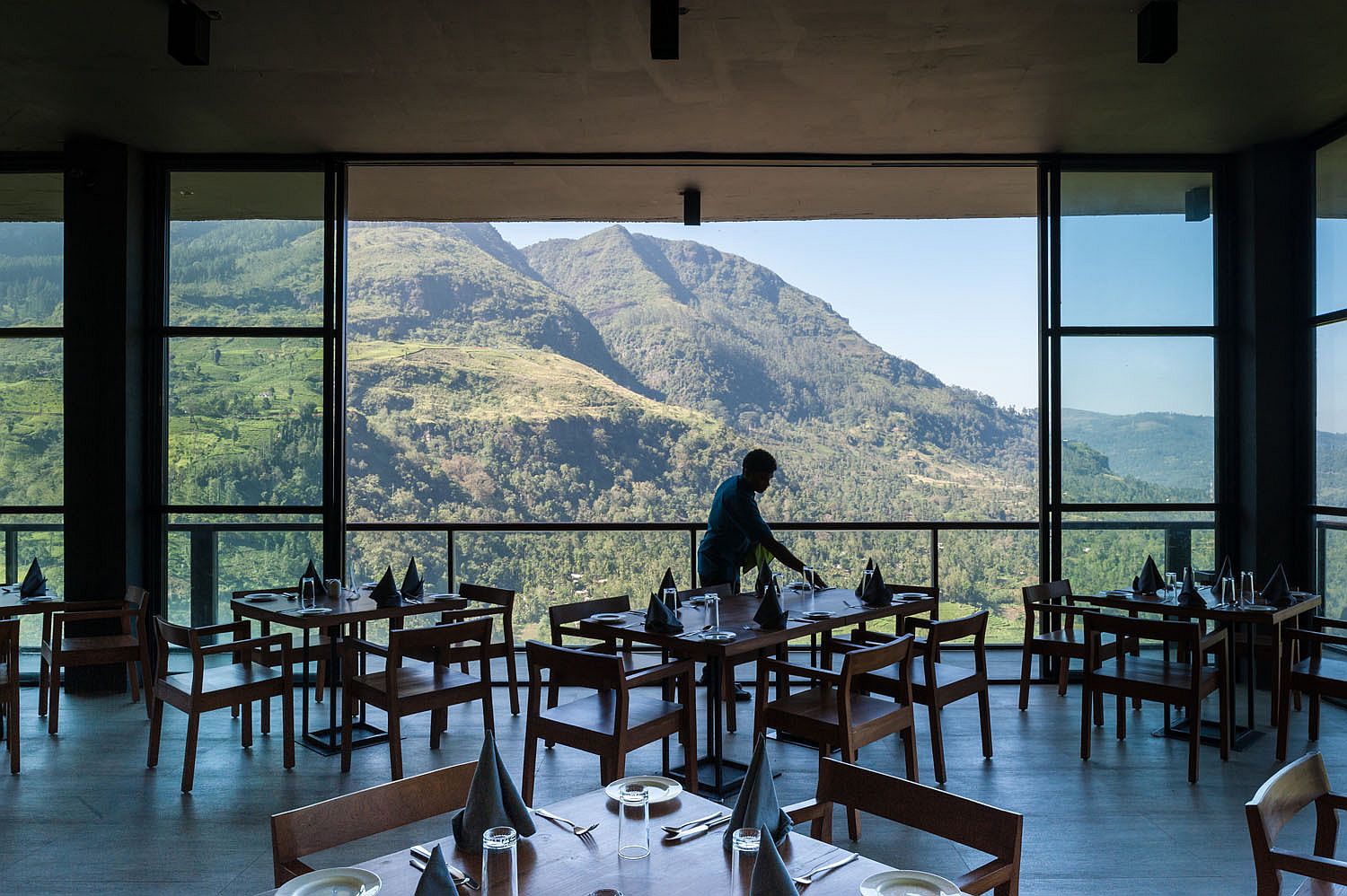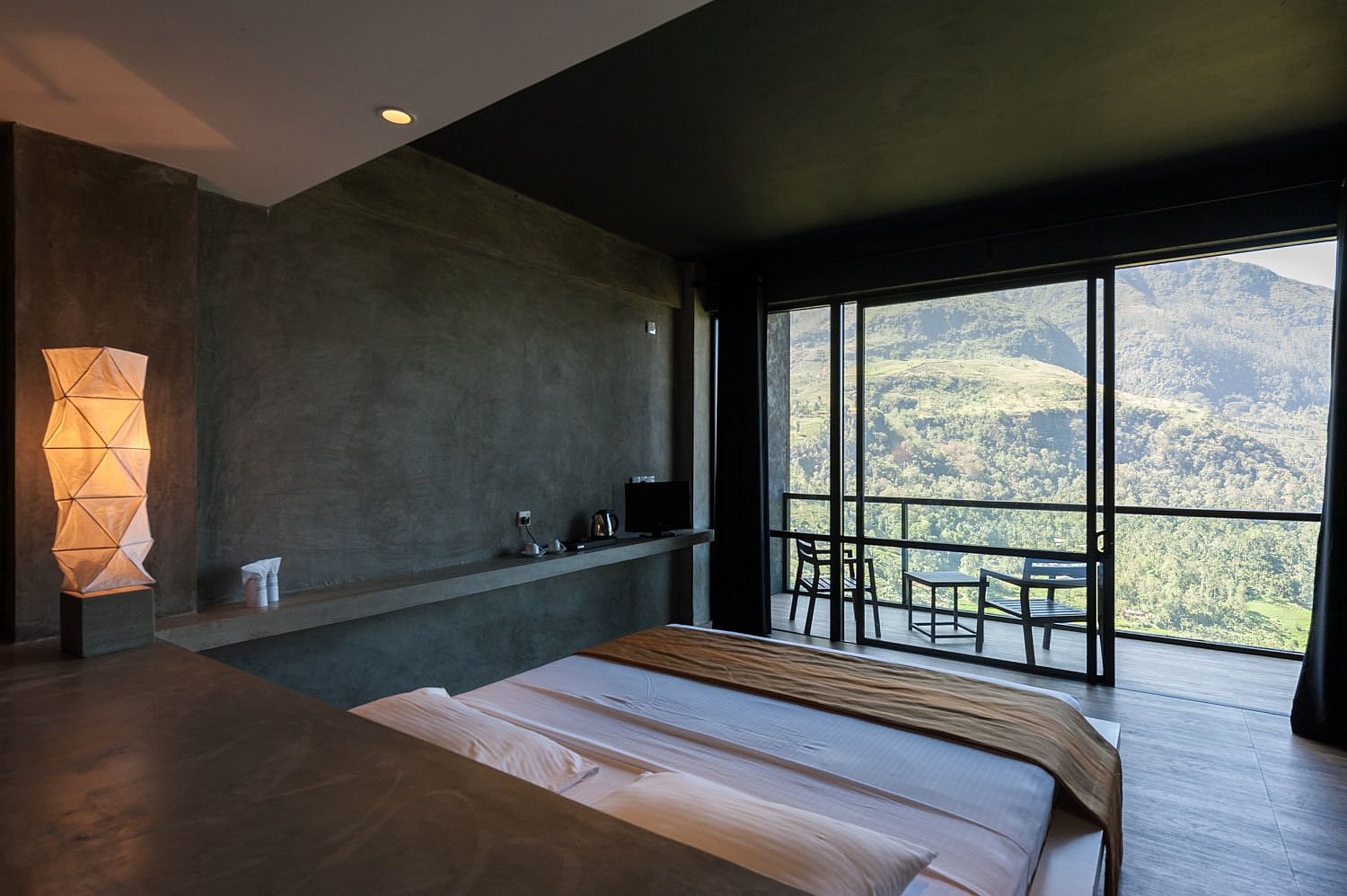 A captivating highlight of this Sri Lankan hotel is the amazing cantilevered open viewing deck that is 30-foot wide and provides visitors and guests with a 270⁰ view of the tropical forest and hills all around. The expansive 6 levels of the hotel contain 27 guest rooms along with a luxury suite on the lowest floor, a fabulous restaurant that also leaves you spellbound with more astounding scenery, a gem store, an observation deck, parking and other spaces for public activity. A perfect escape for those who love a flair for the dramatic with plenty of green!
RELATED: Mystique Hotel in Santorini oversees Aegean Caldera