A bustling port that is one of the largest and busiest in all of Europe and the largest city on the Bay of Gibraltar, Algeciras is a fabulous holiday destination for those who wish to explore Spain's Southern tip, and of course, Gibraltar. It is a given then that any gorgeous private residence nestled in this lovely Spanish city would showcase its exotic flavor and inimitable style, and that is precisely what we find at the lavish Casa Manduka. Designed by Sergio Suárez Marchena, one finds a unique blend of contemporary opulence and unassuming minimalism inside this spacious home.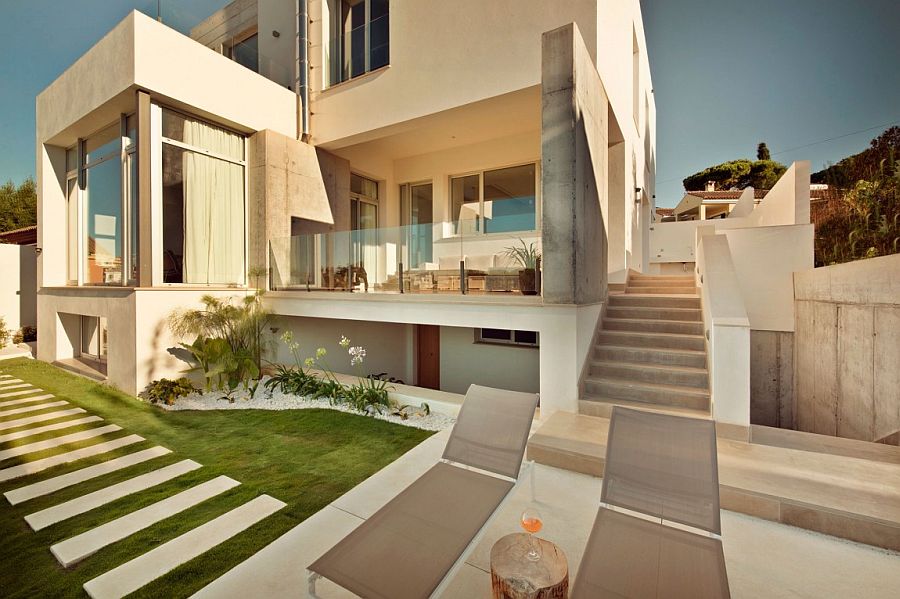 A carefully hidden private entry draped in concrete leads you to the lower-level living area of the house that opens up towards the idyllic view outside. A lush green backyard, charming walkways, breezy balconies and a large L-shaped pool become a part of the interior and extend the living space beyond the pale, white walls. In fact, it is the outdoors that adds color, magnetism and a sense of liveliness to a residence that otherwise seems restrained and understated. Large glass doors and windows coupled with drapes allow the homeowners to switch between unabated views and complete privacy with ease.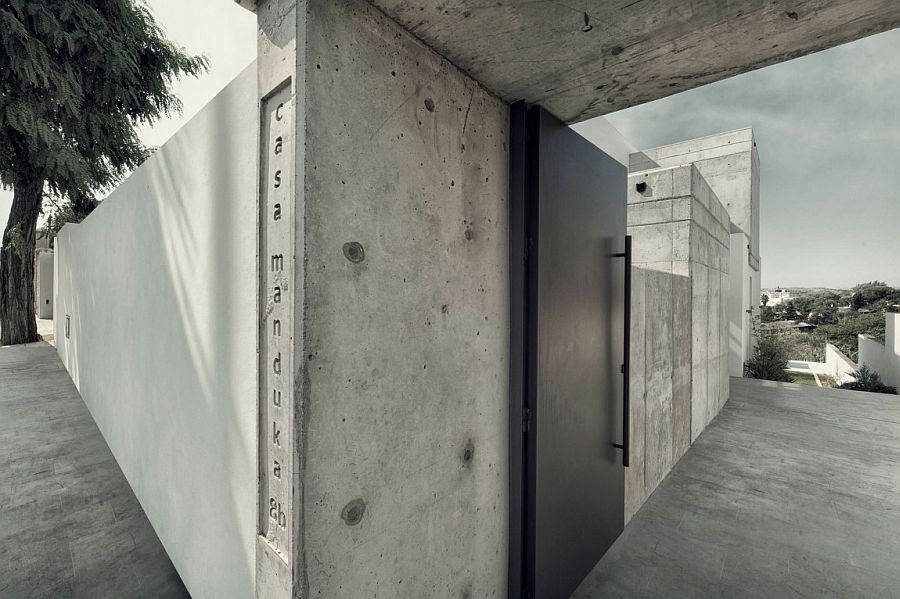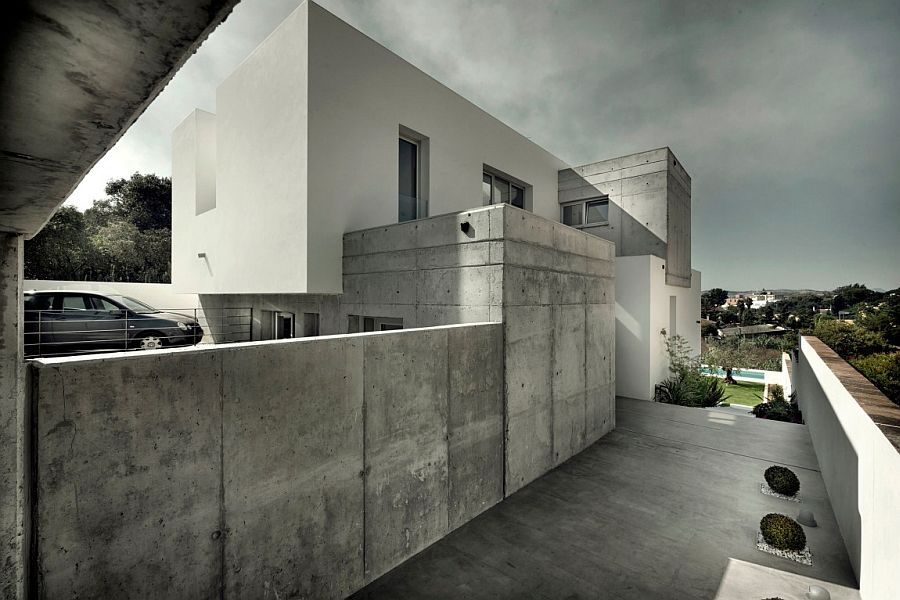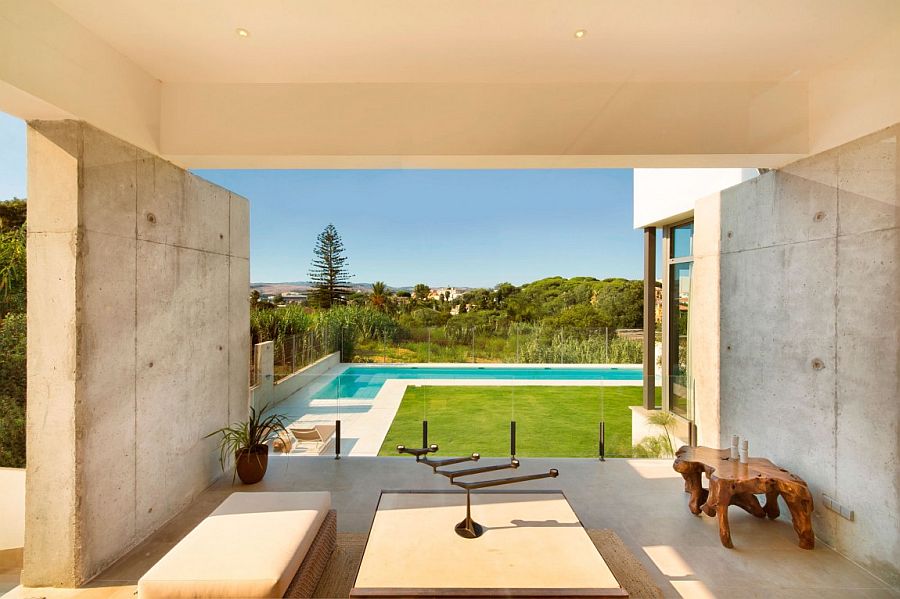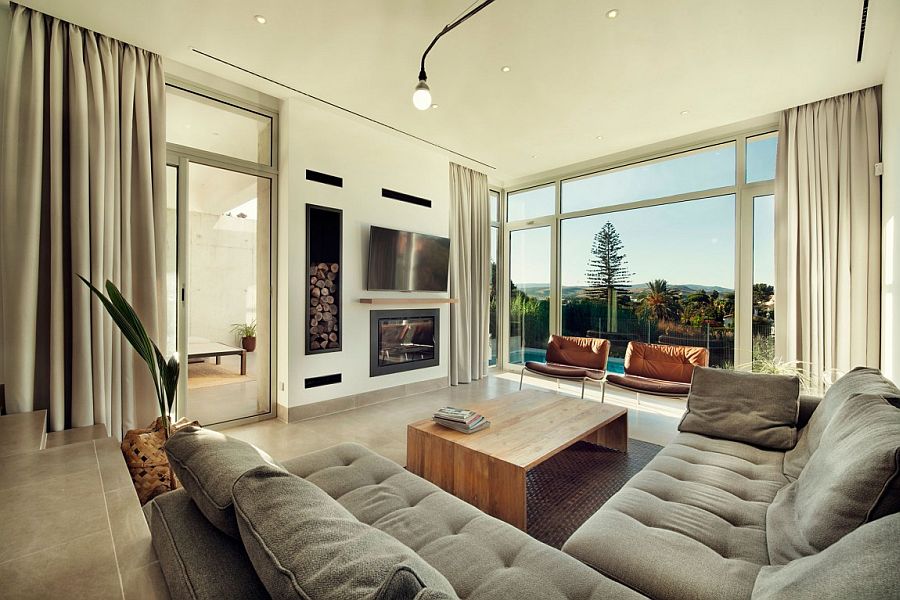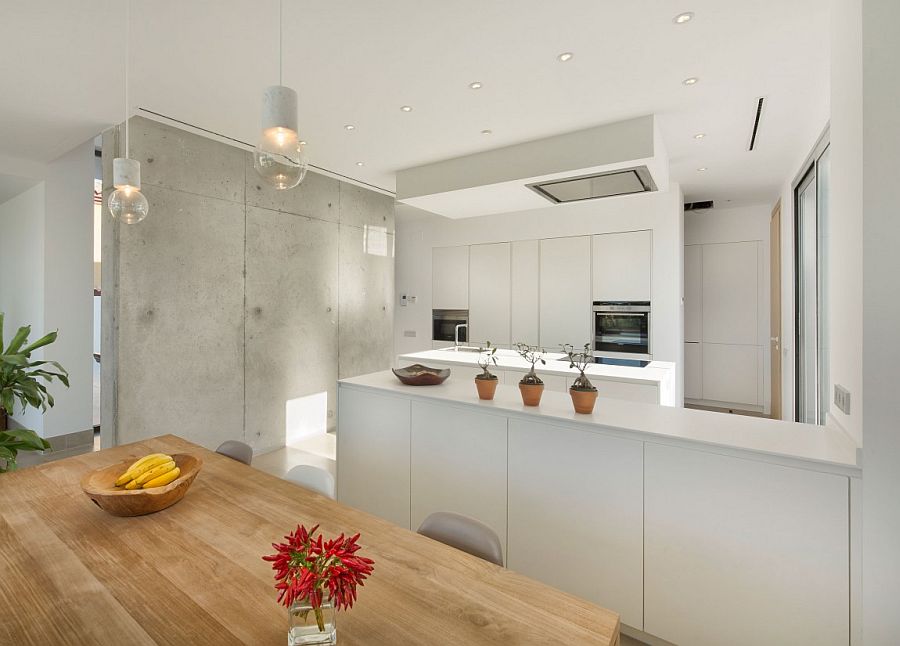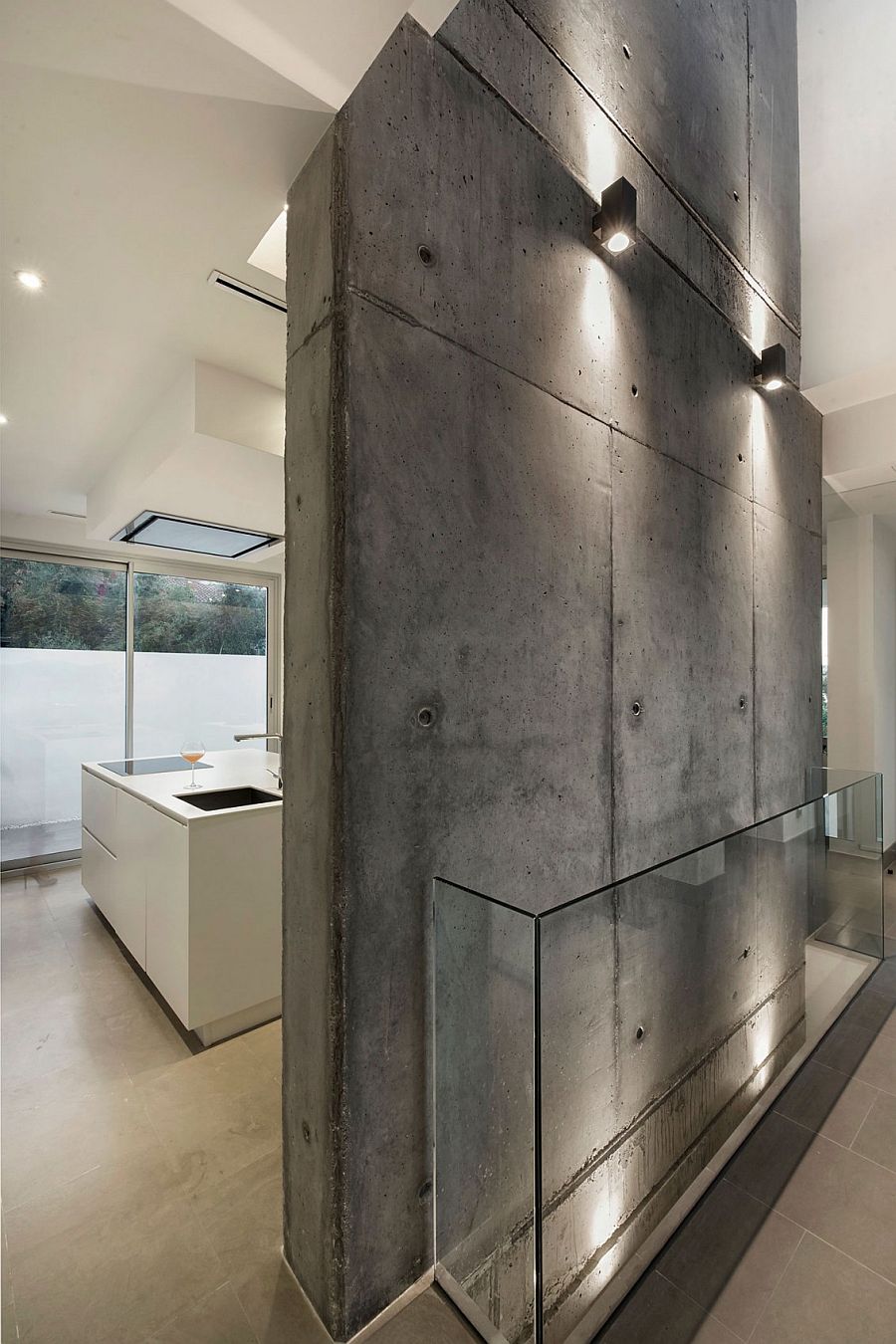 Raw concrete walls provide interesting accent features indoors and visually connect the interior with the façade, while dark colors are shunned in favor of an all-white or gray backdrop. A contemporary kitchen and spacious dining area on the lower level complement the style of the living space, while the top floors house the private quarters. This is a house that aims to present a stylish, dashing and contemporary portrait at every turn. [Photography: Héctor Gázquez]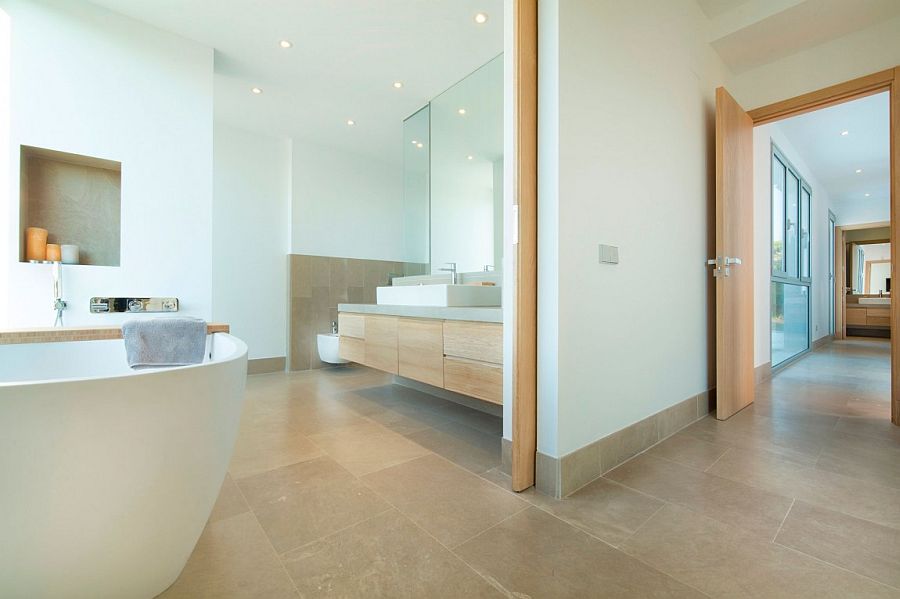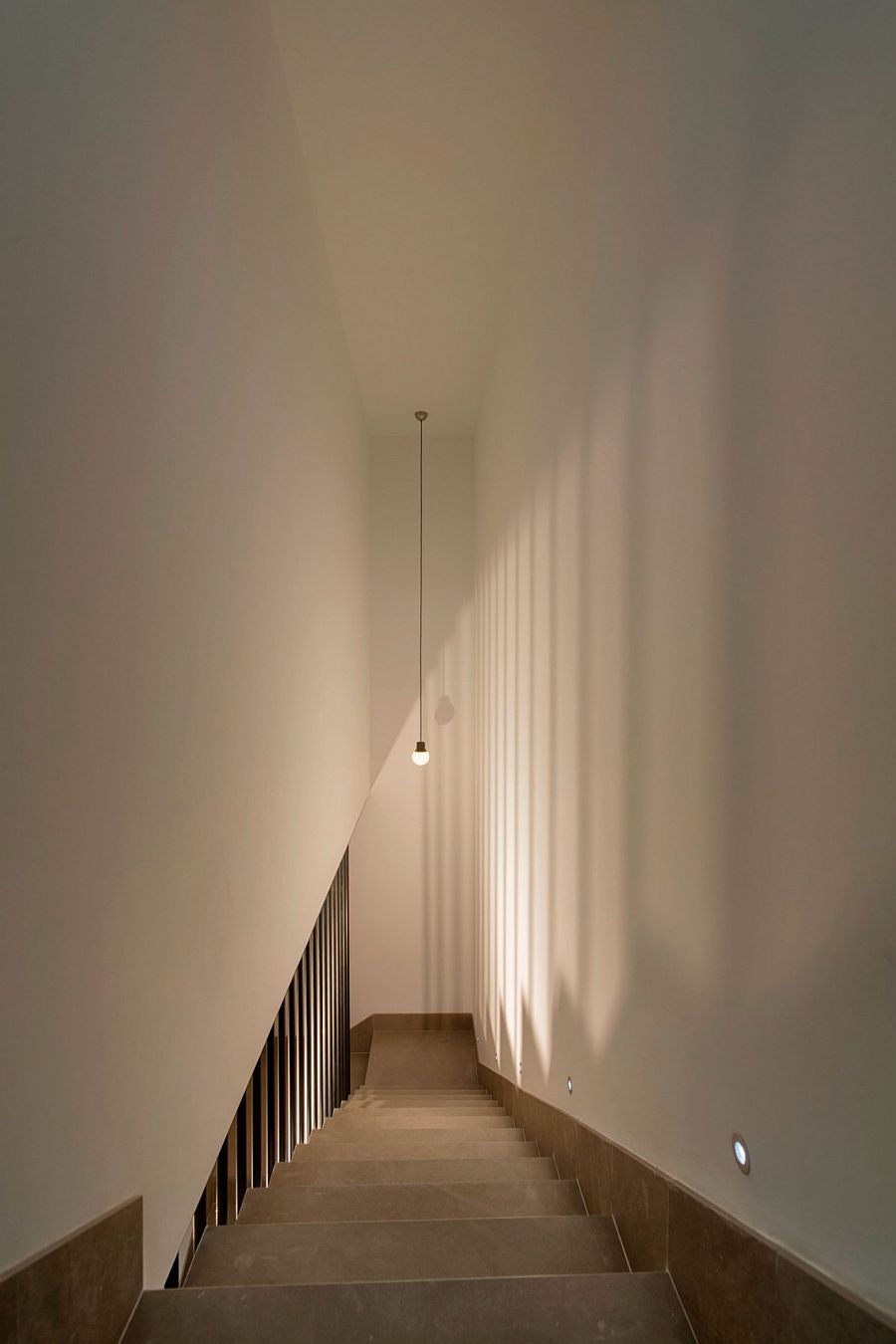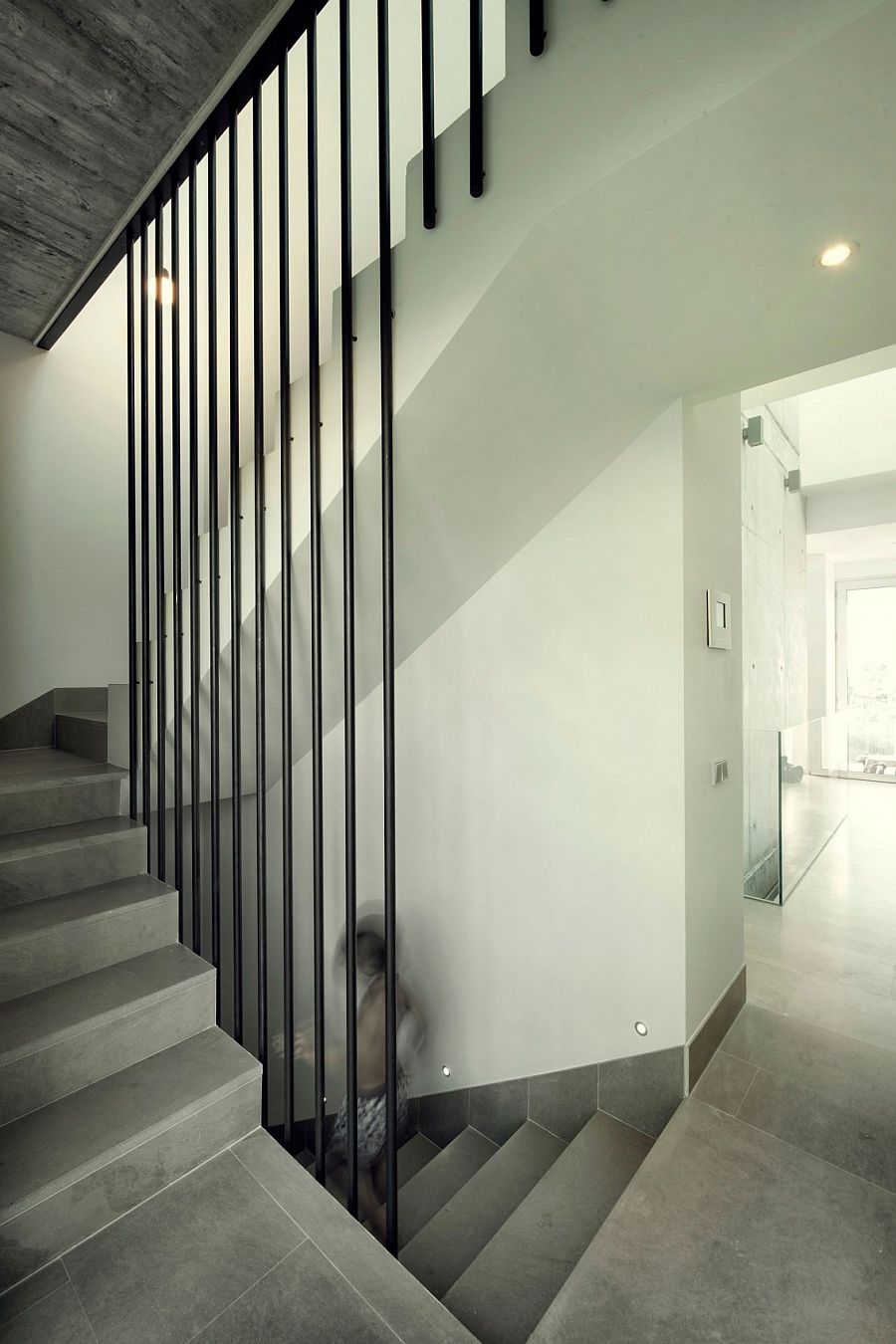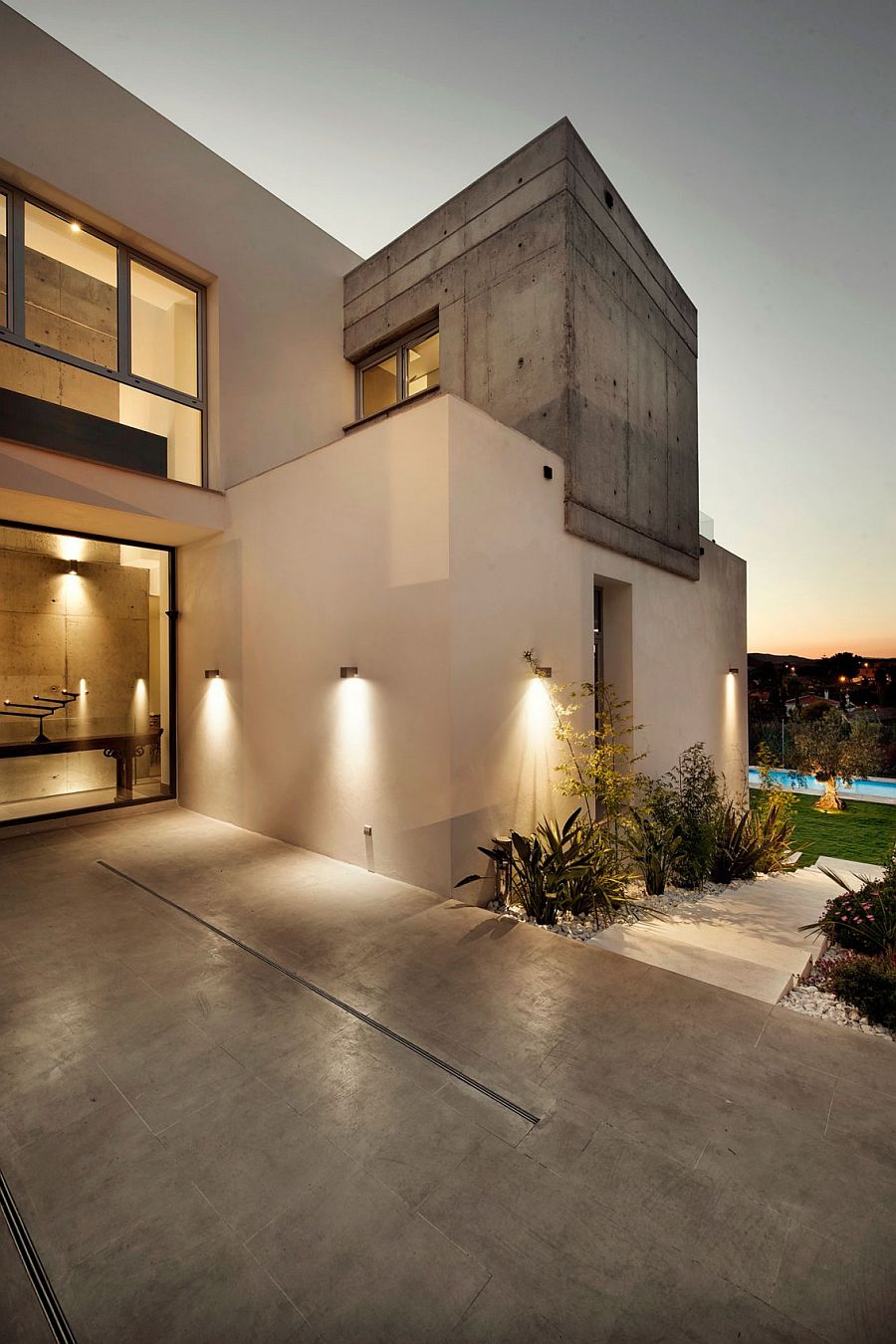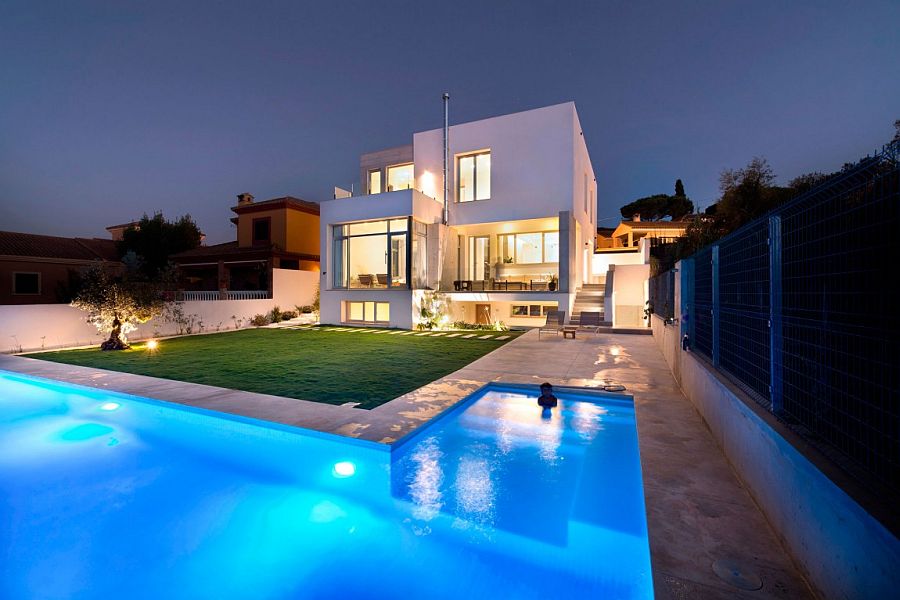 Liked the story? Share it with friends.