Even though it is often the SoHo district of Manhattan that gains plenty of attention for both the fashion and design trends it inspires, NoHo (North of Houston Street) is by no means any less prominent. A landmark that has rich history and plenty to offer in terms of architectural beauty, it is in this neighborhood that the glittering NoHo Loft designed by DXA Studio sits. Originally a single-level apartment, the home was completely revamped and renovated to ensure that it combines contemporary luxury and style with the distinct charm of NoHo and its unique past.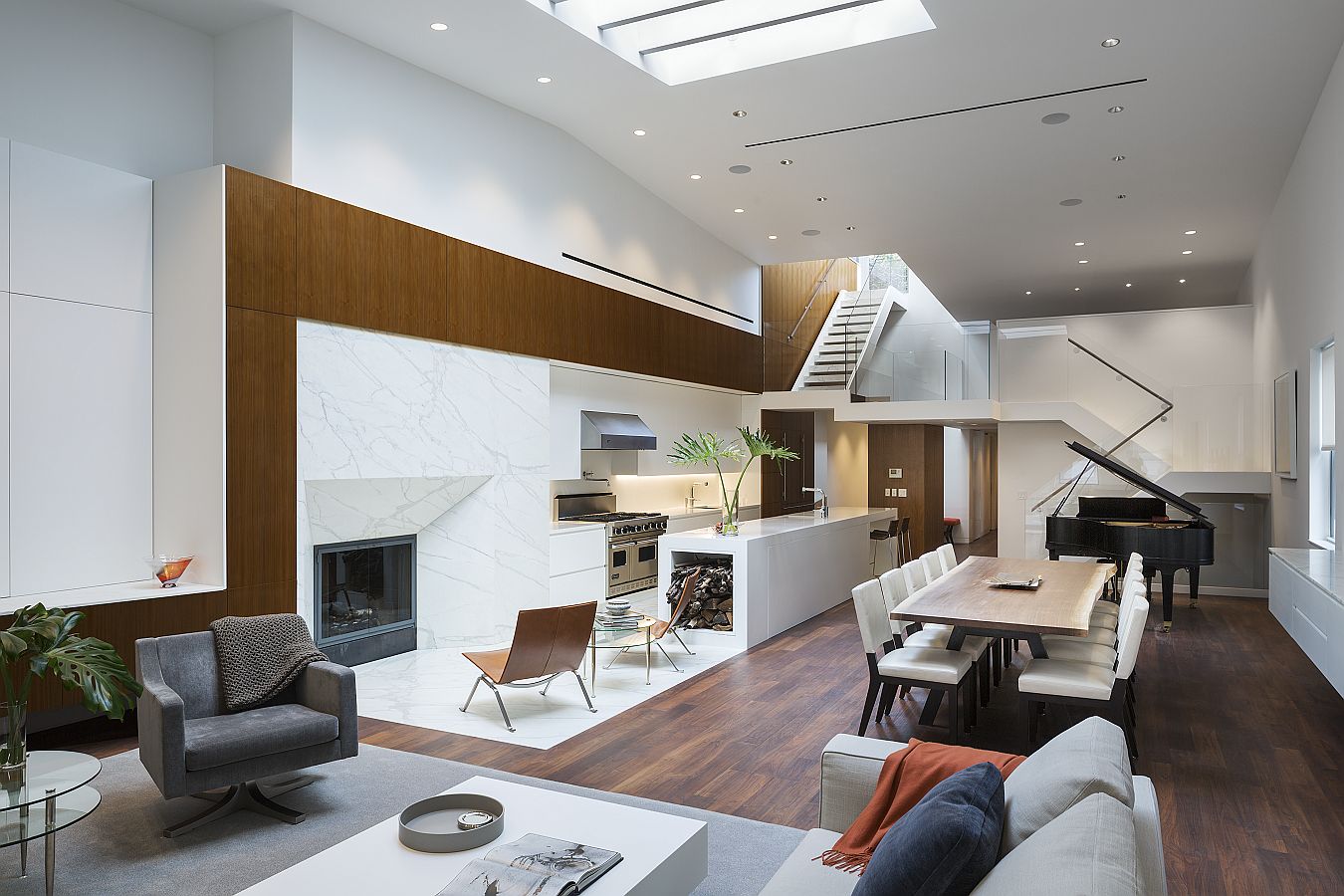 RELATED: Luxurious Apartment Building in NYC Marries Industrial Past with Opulent Future!
The new interior is all about an air of opulence and the inimitable allure of New York City rolled into one. A smart mezzanine level turns this duplex penthouse renovation into a cool triplex where each floor seems to embrace the theme and style of the previous level. An open, double-height living area welcomes you with a spacious dining area and a creative kitchen adding to the refined ambiance. A custom, 16-foot-long Corian kitchen island steals the show here, with both its design and built-in storage capability. Also bringing great functionality to the interior is a walnut wood-clad integrated storage unit, even as a nifty skylight fills the room with cheerful elegance.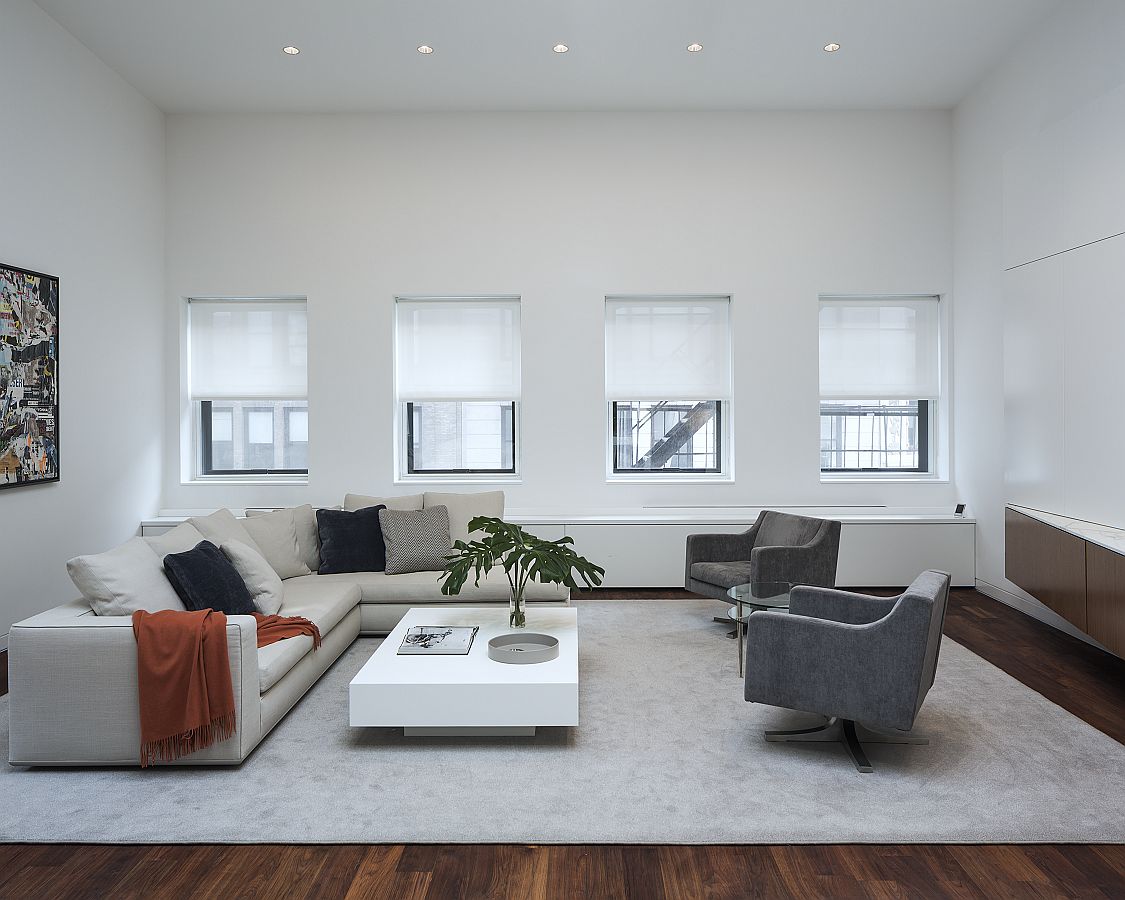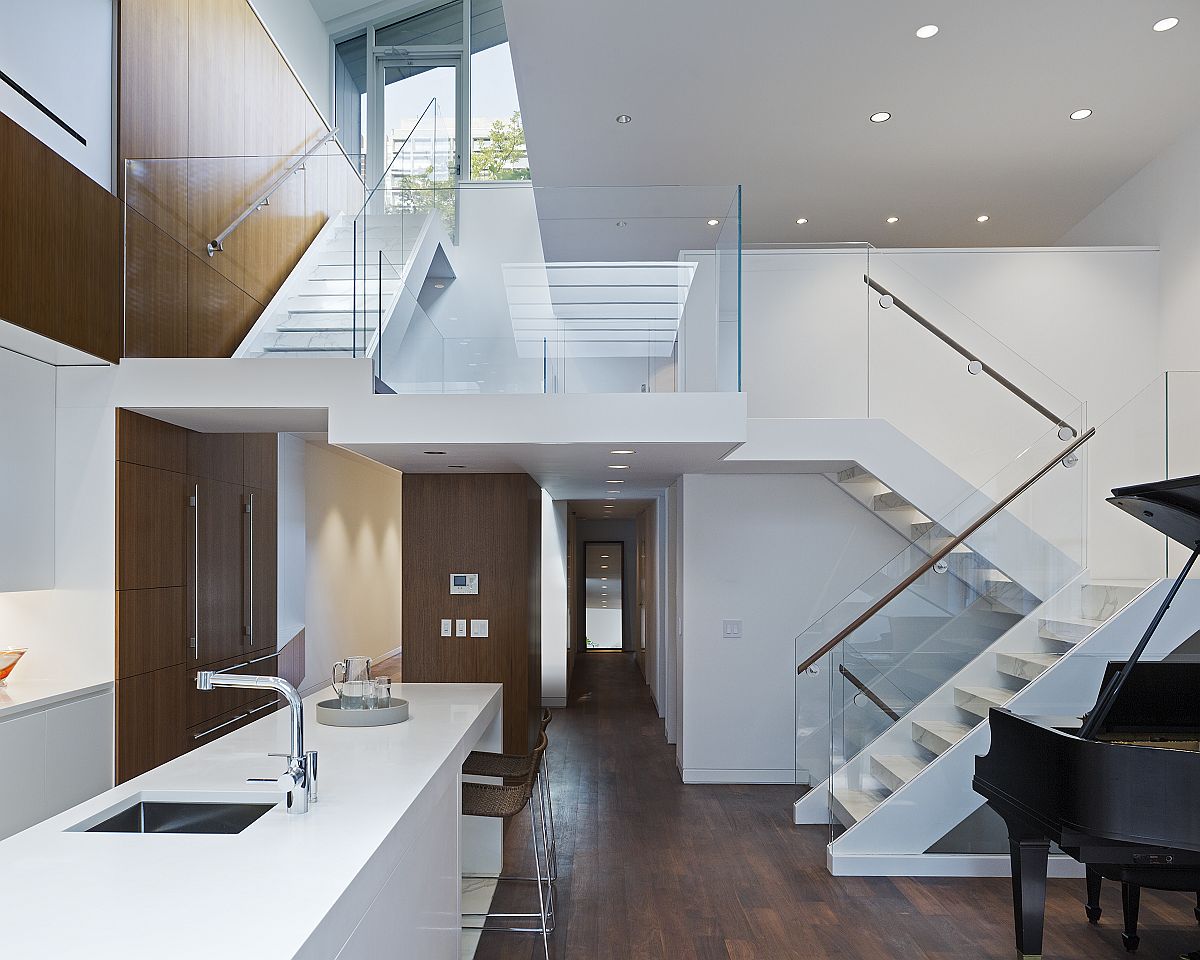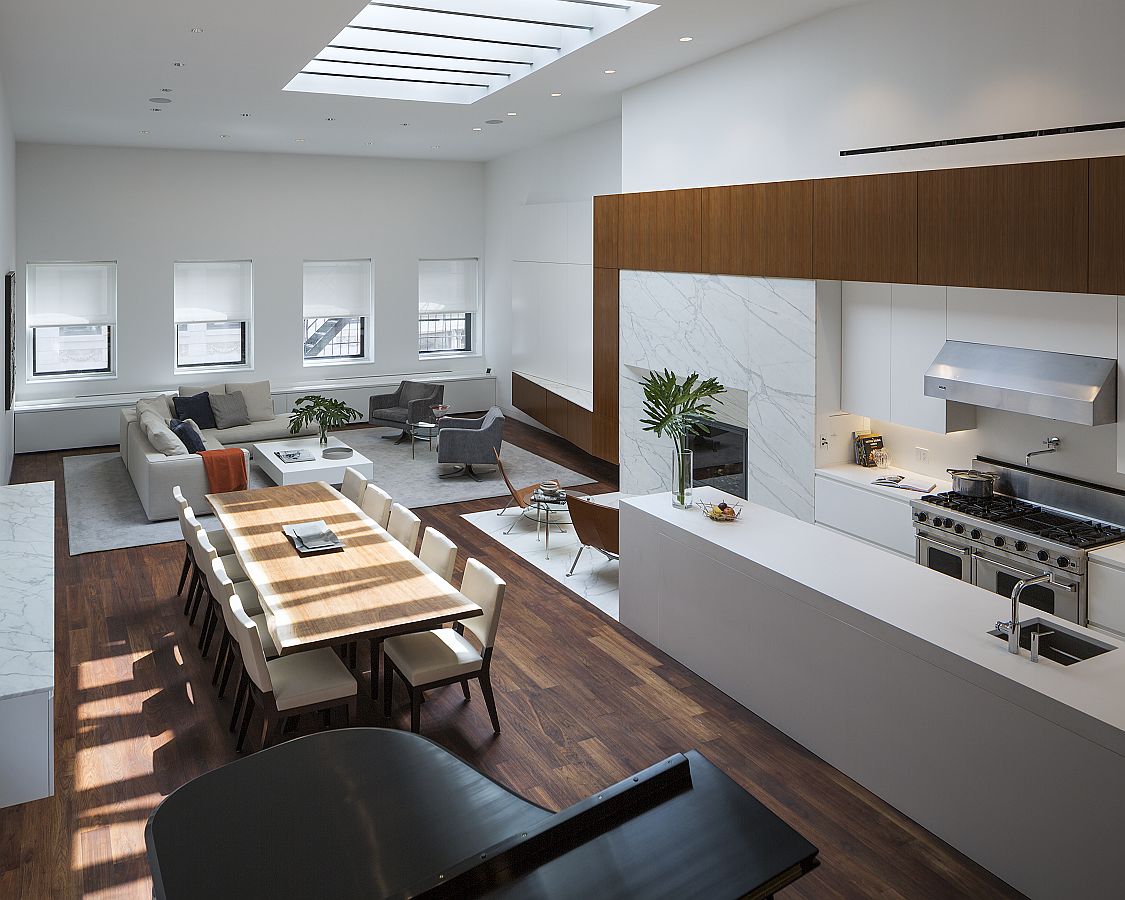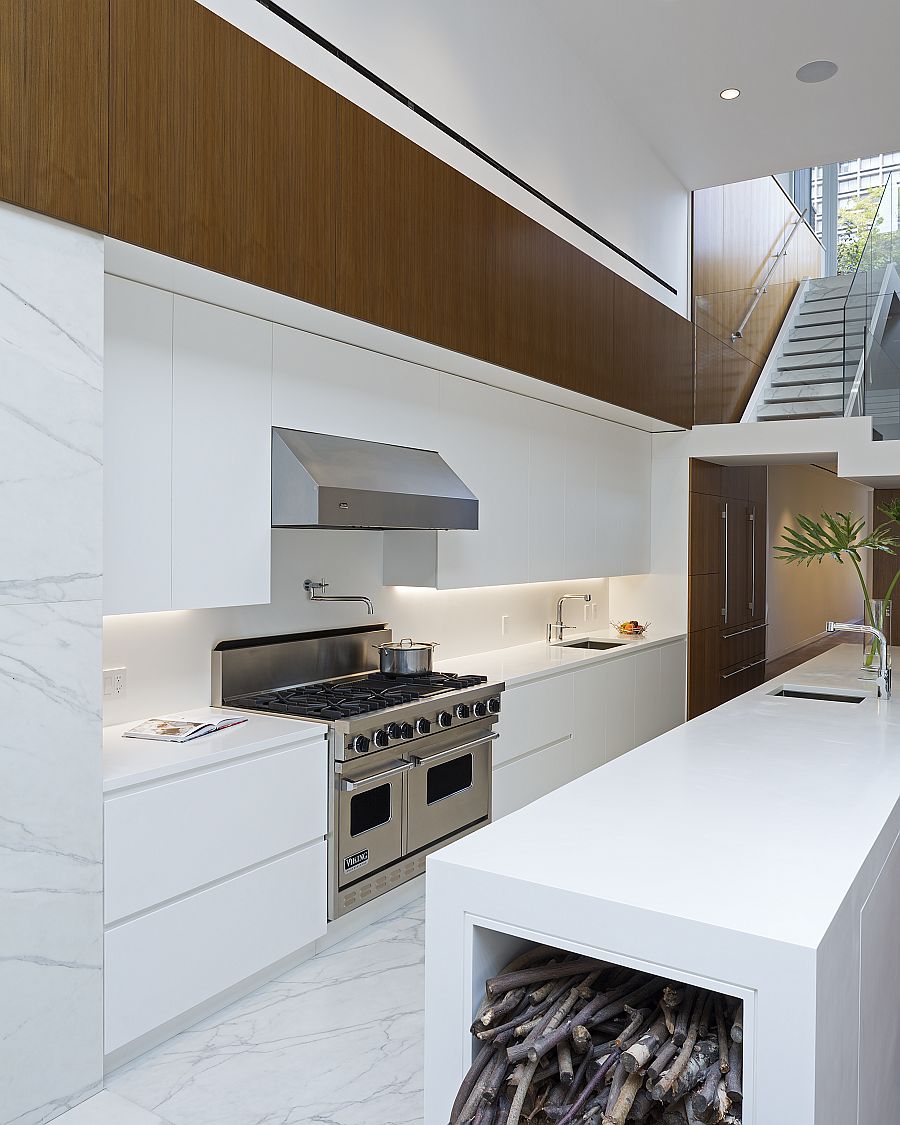 RELATED: Exceptional duplex penthouse apartment in the heart of Big Apple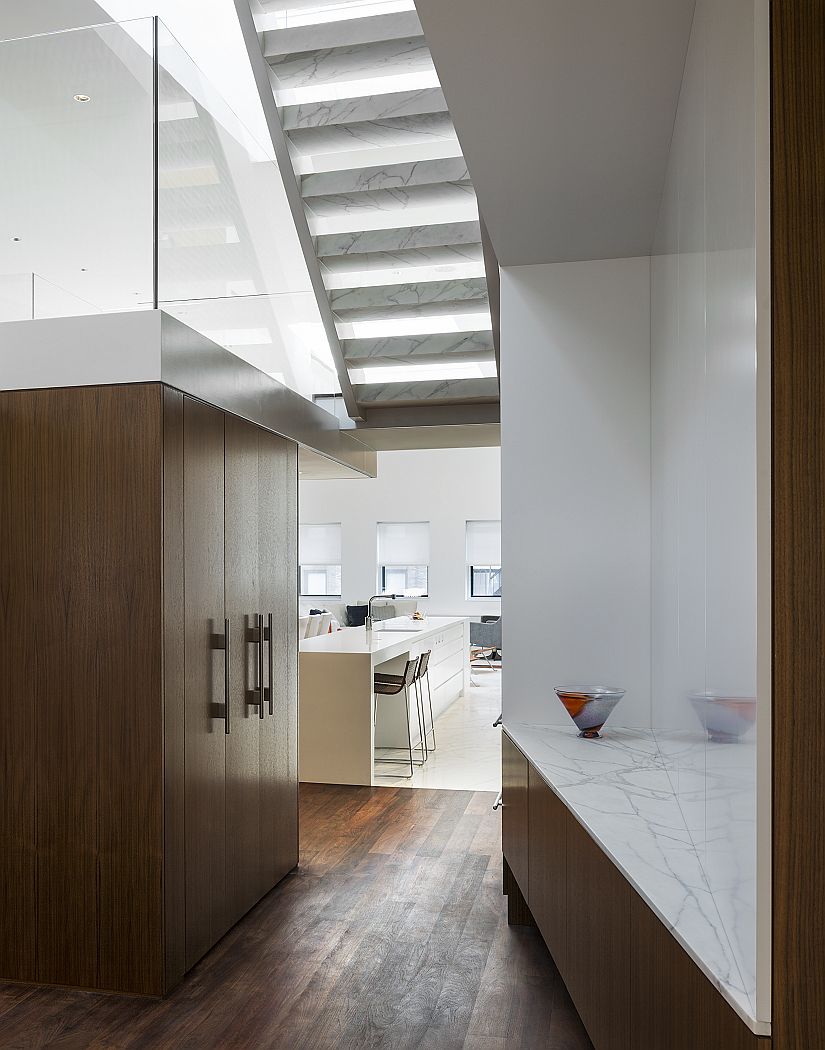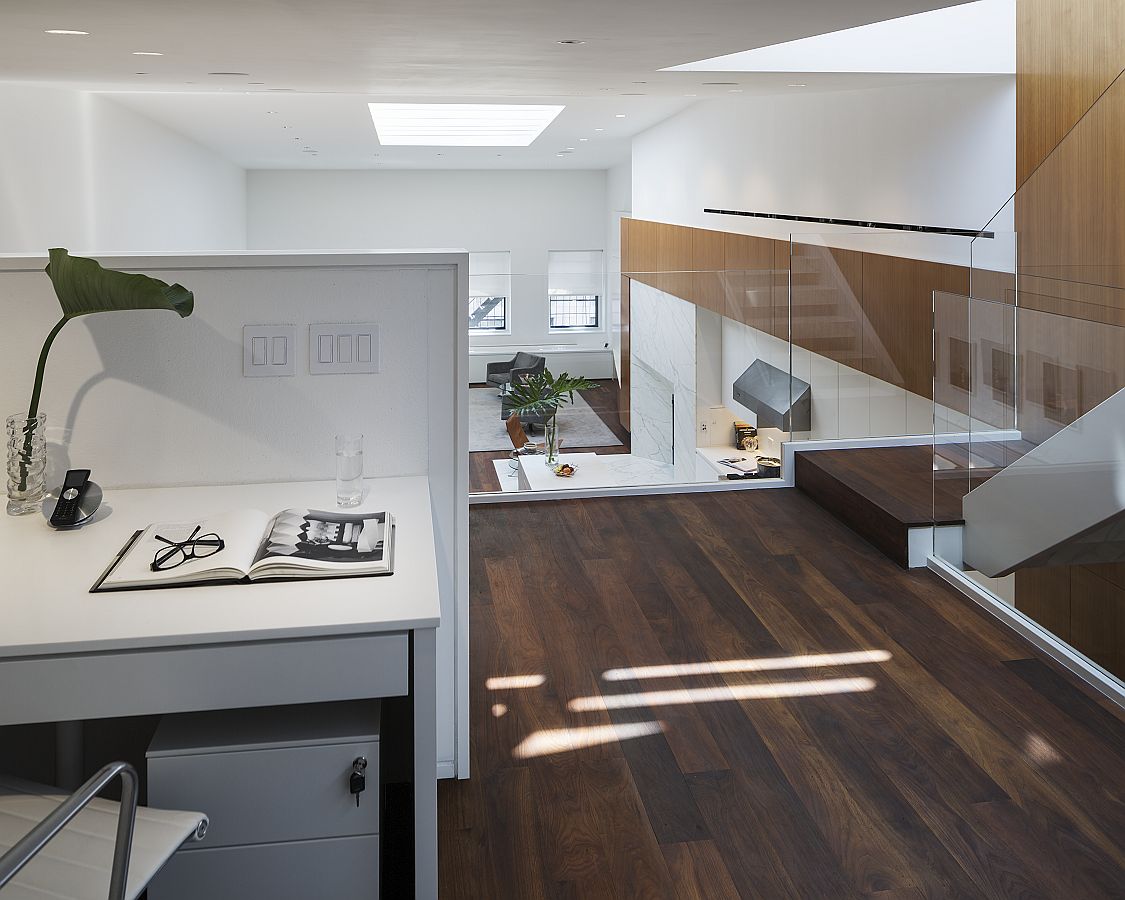 Marble is an essential component of every part of this NYC home, with the cool fireplace in the living room and marble-clad walls in the bedroom and bathroom adding an another layer of extravagance to a duplex where white is the color of choice. Carefully curated décor, serene bedrooms, a pantry, a media room, a home office and a gorgeous roof garden complete the fabulous transformation! [Photography: Ari Burling]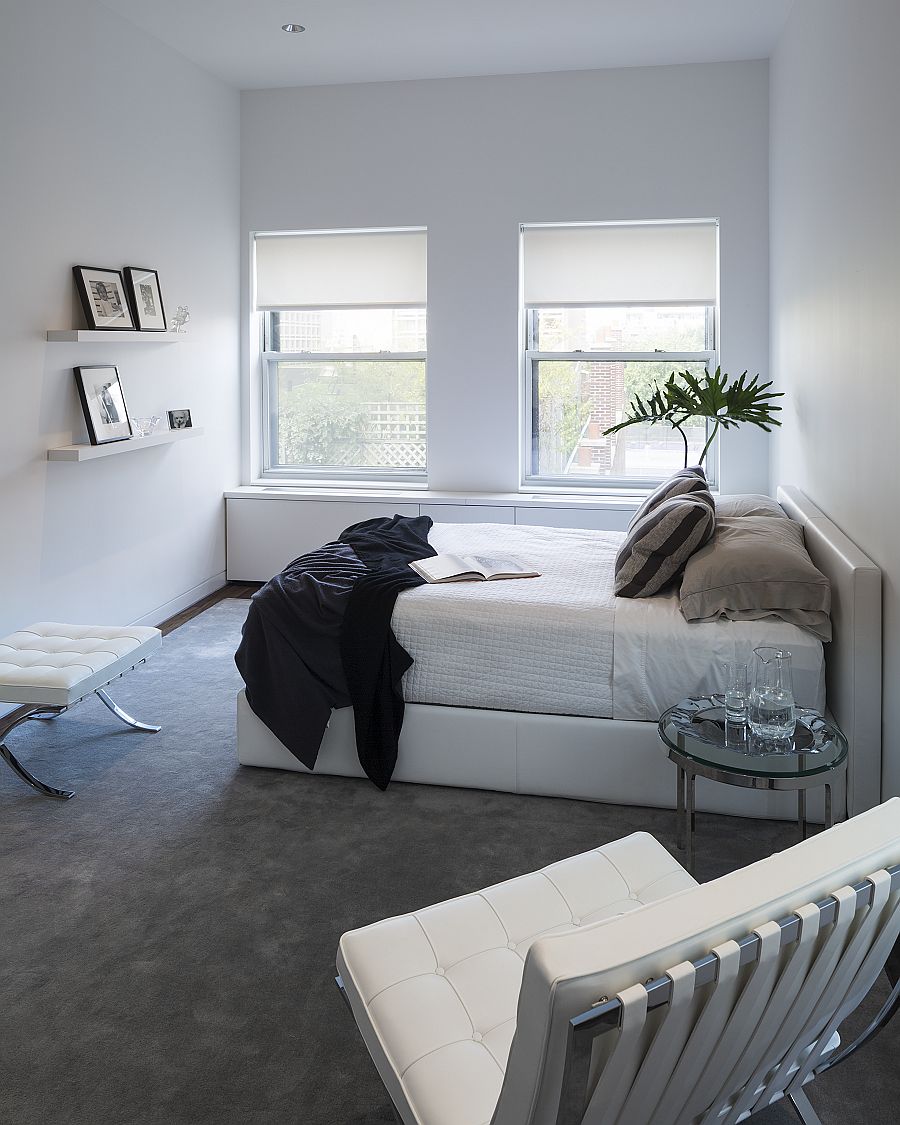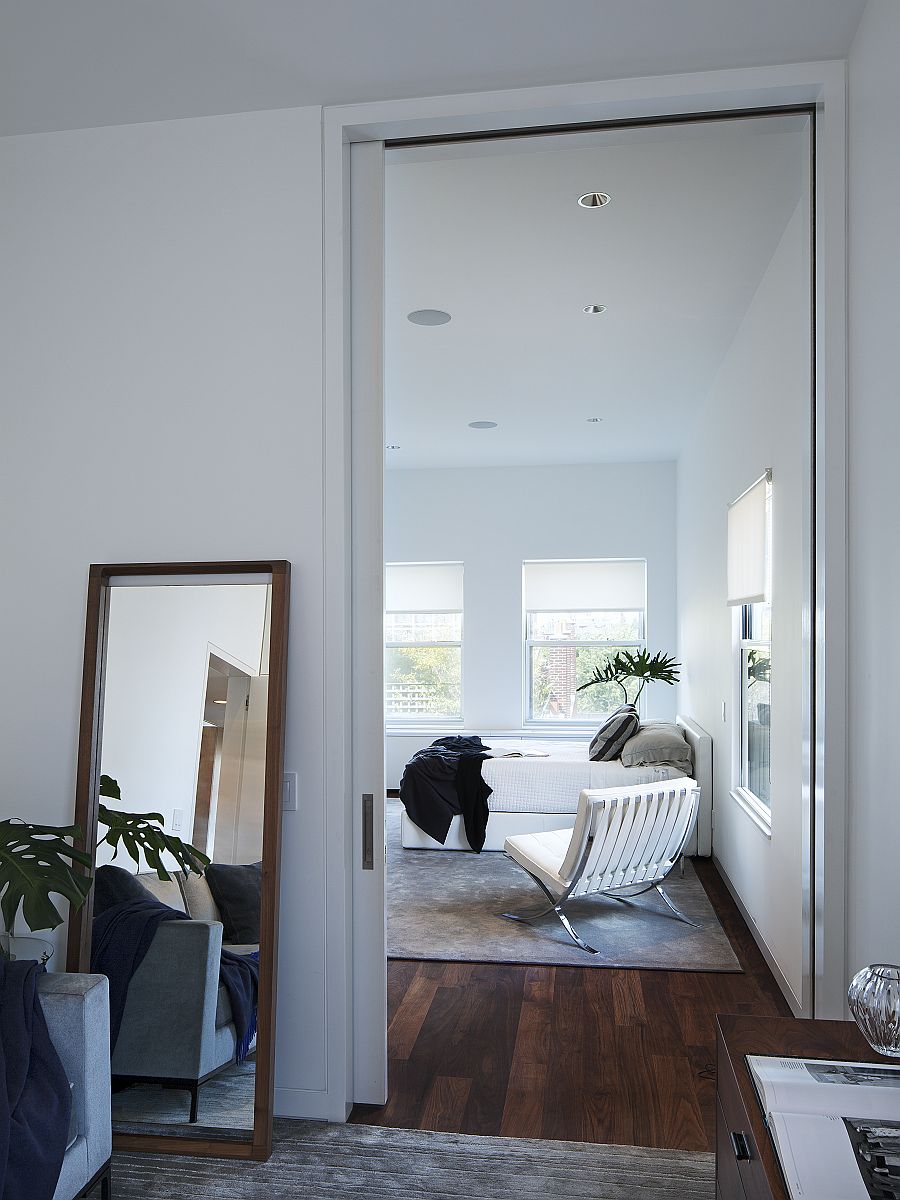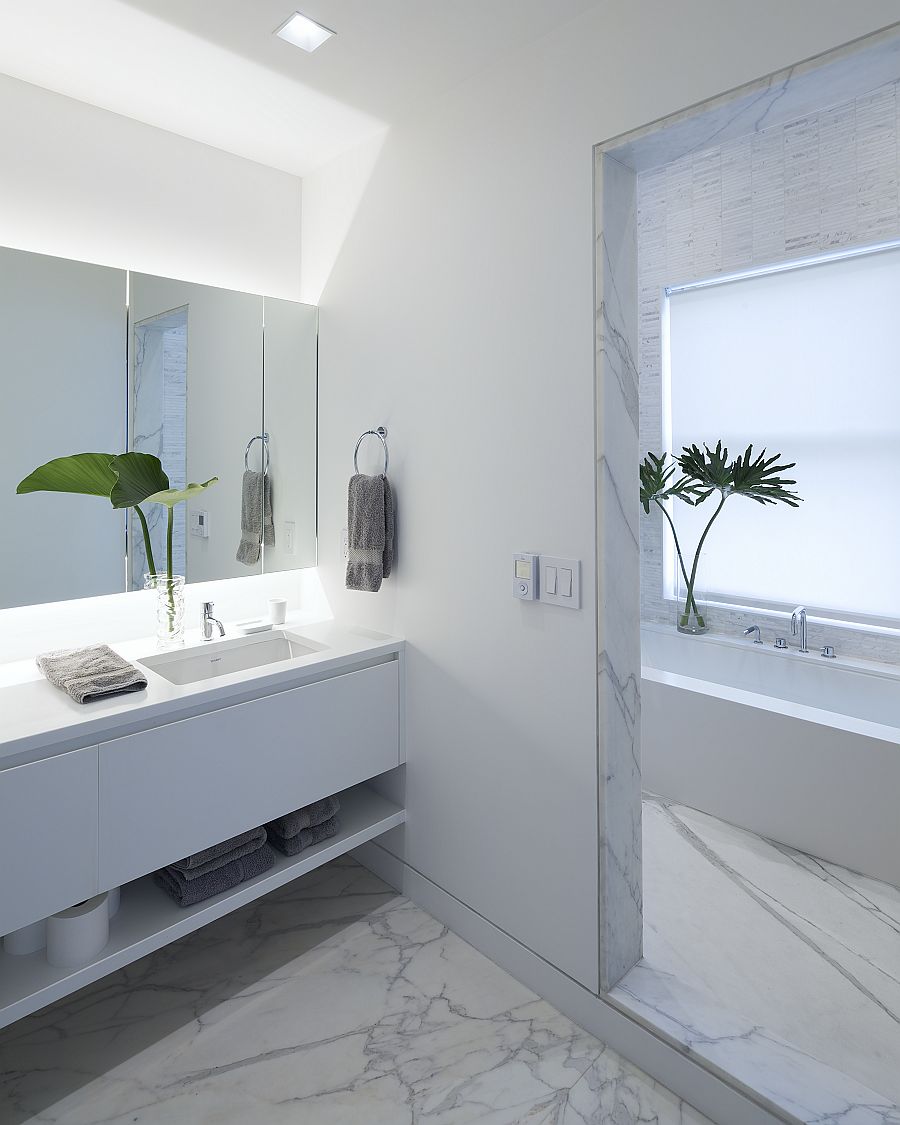 RELATED: Luxurious Loft Apartment In Stockholm Showcases Stunning Views Of The City's Skyline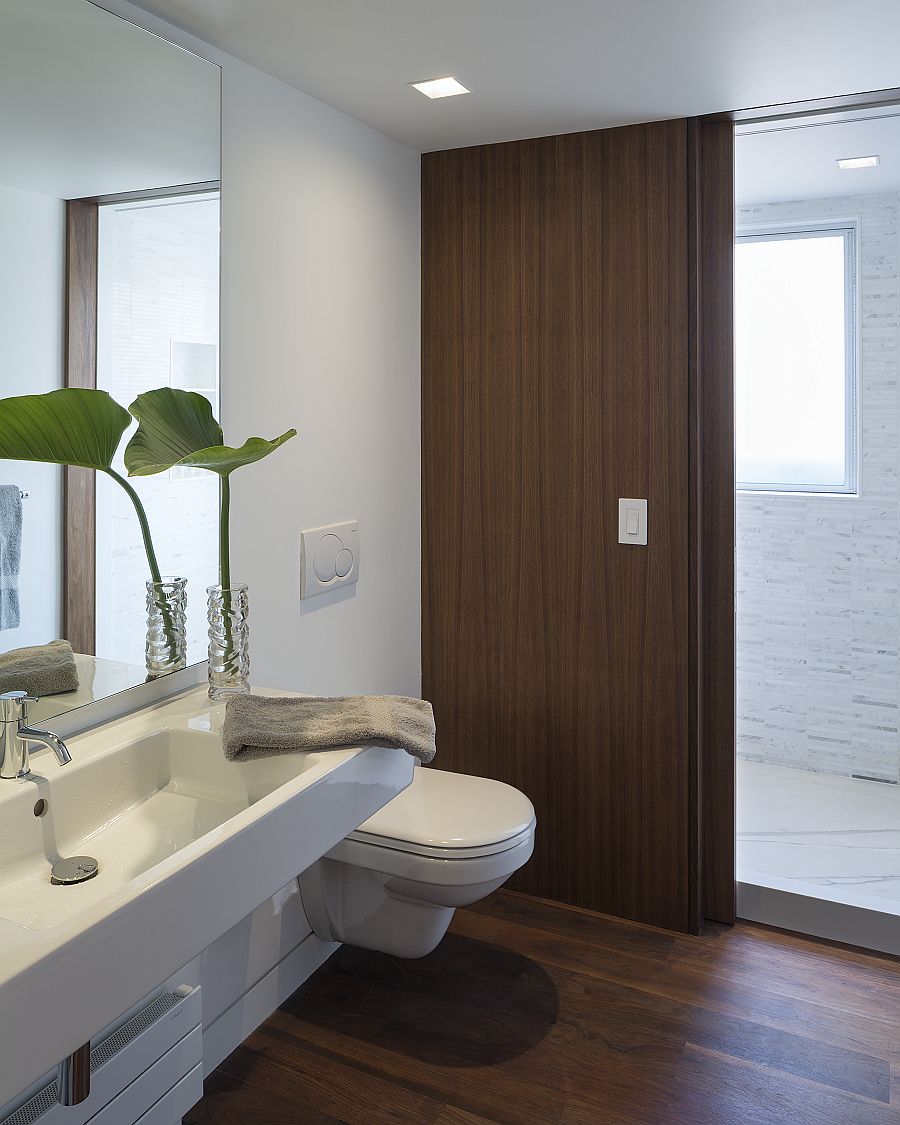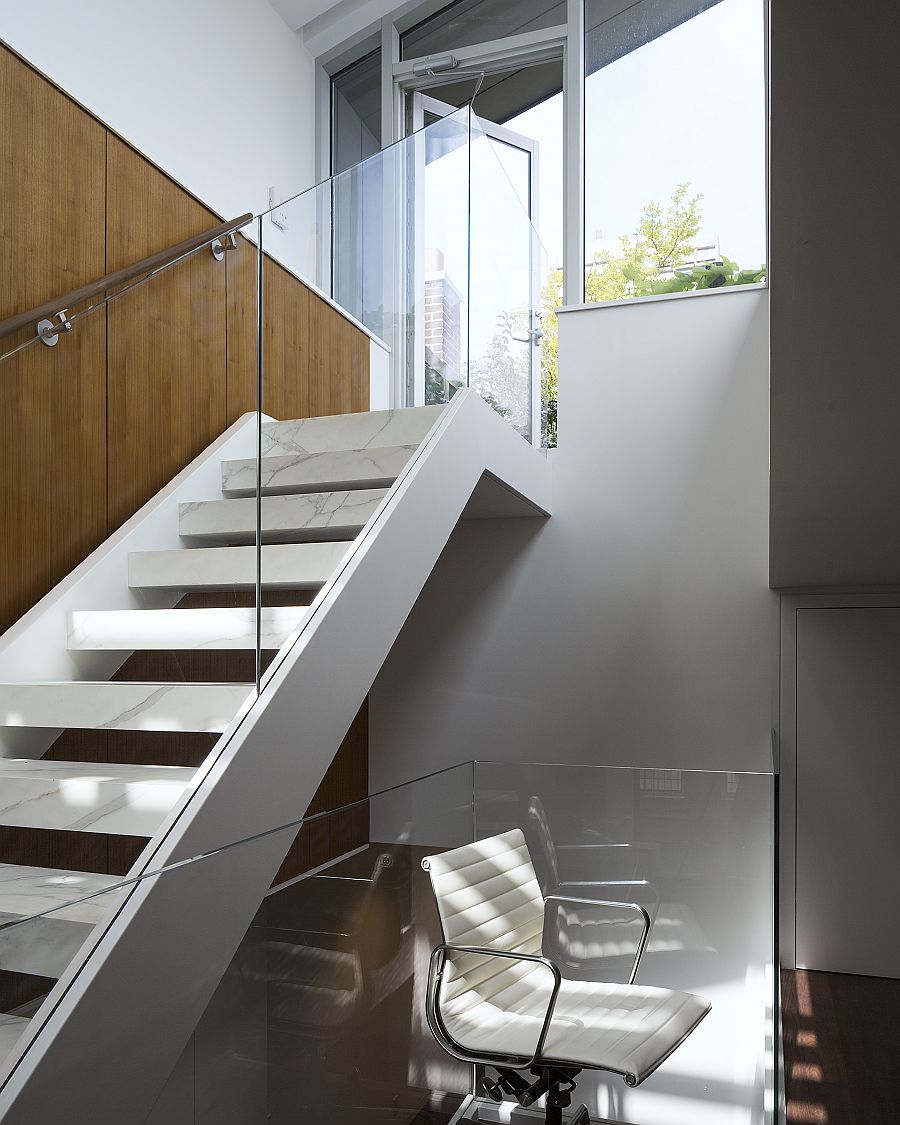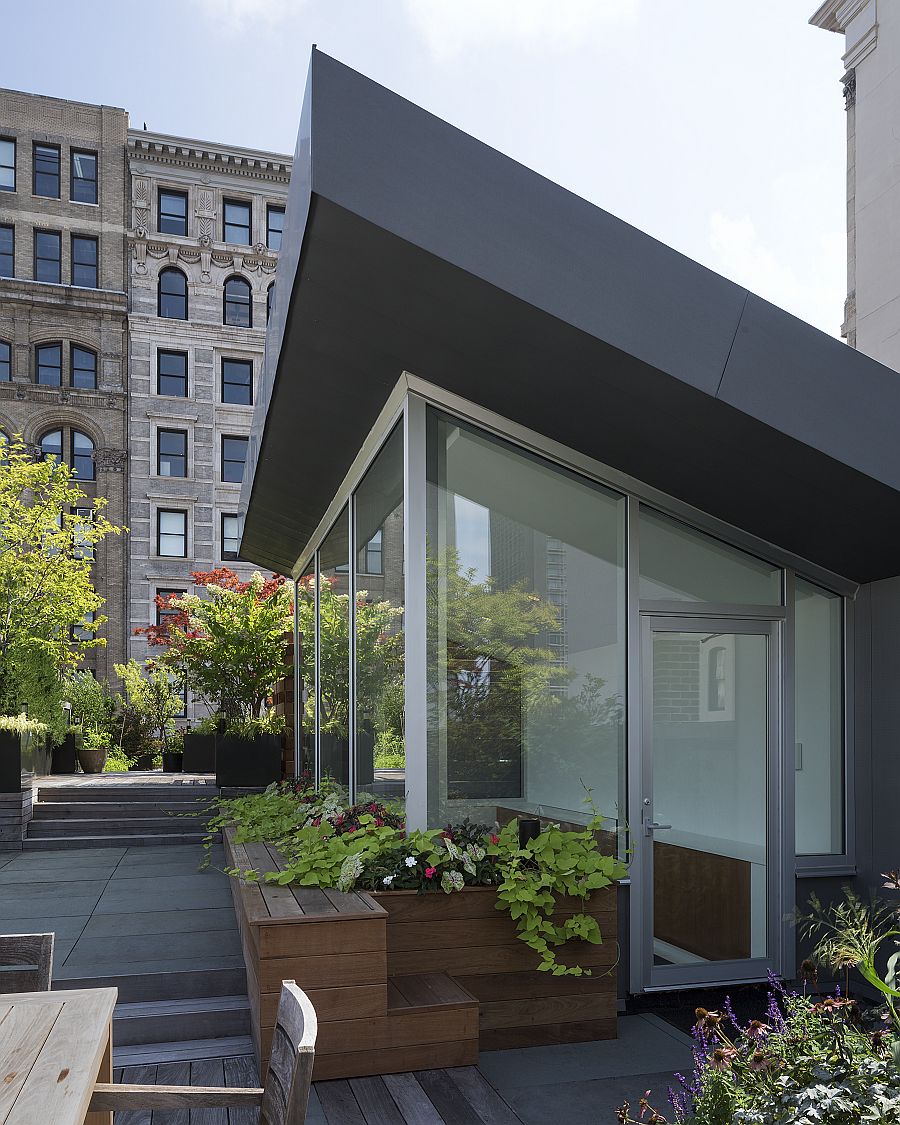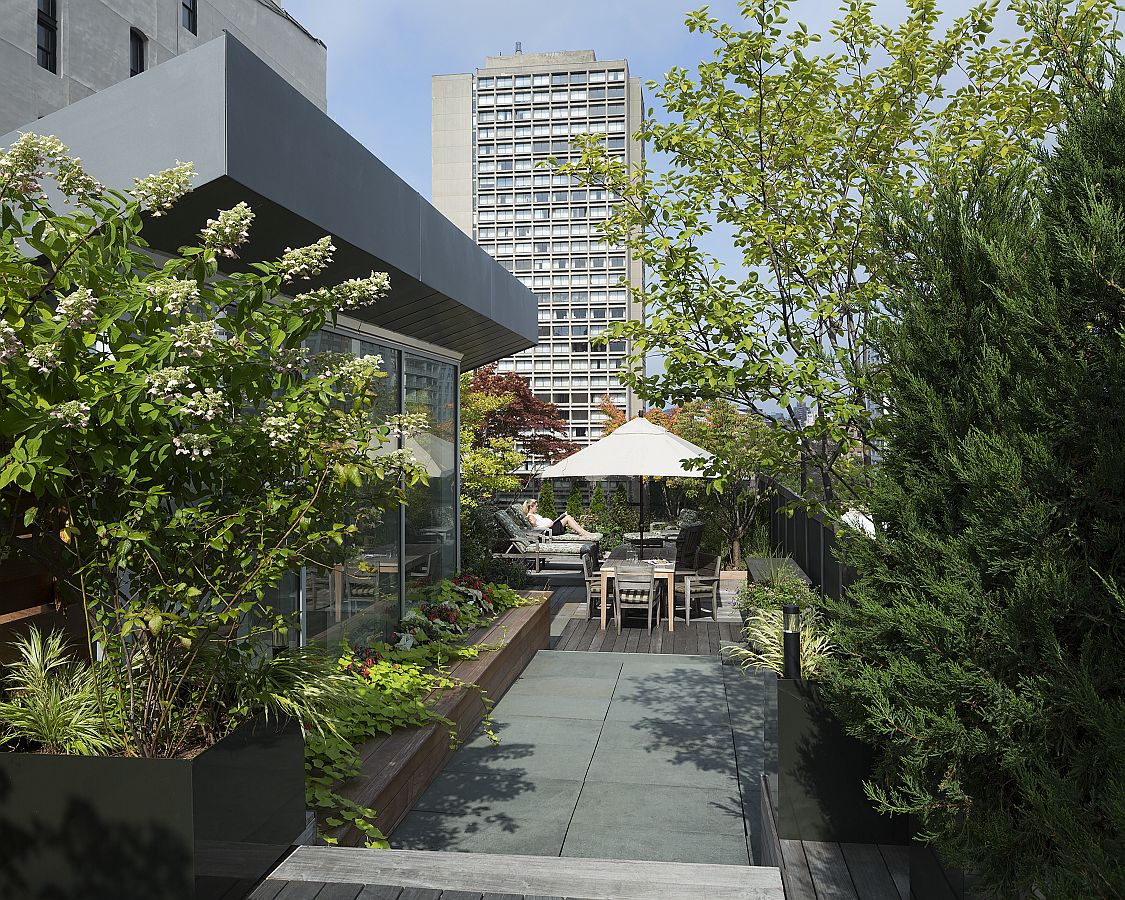 Liked the story? Share it with friends.