Many people agree that a white sofa looks ultra stylish and sophisticated. Thanks to its versatility, that crisp white color can work well in lots of different interior styles.
However, there is one considerable downside that will likely make you think twice. These light colors make stains and dirt more visible, so you might worry that your sofa won't look pristine. But this doesn't mean you should give up the idea. Here, we share helpful tips and tricks to make a white sofa work, even if you have kids and pets.
Warm accents
A creamy white sofa paired with warm accents is a great way to create a cozy living room. The subtle yet refined color scheme brings a serene feeling to the space. However, you might be a little cautious about the light color.
No matter how careful you are, spills can and will occur. But don't let that deter you from buying a sofa that perfectly matches your aesthetic. Just make sure to keep a product for spot cleaning handy. In the case of a spill, tackle it immediately to prevent the liquid from penetrating and staining the fabric.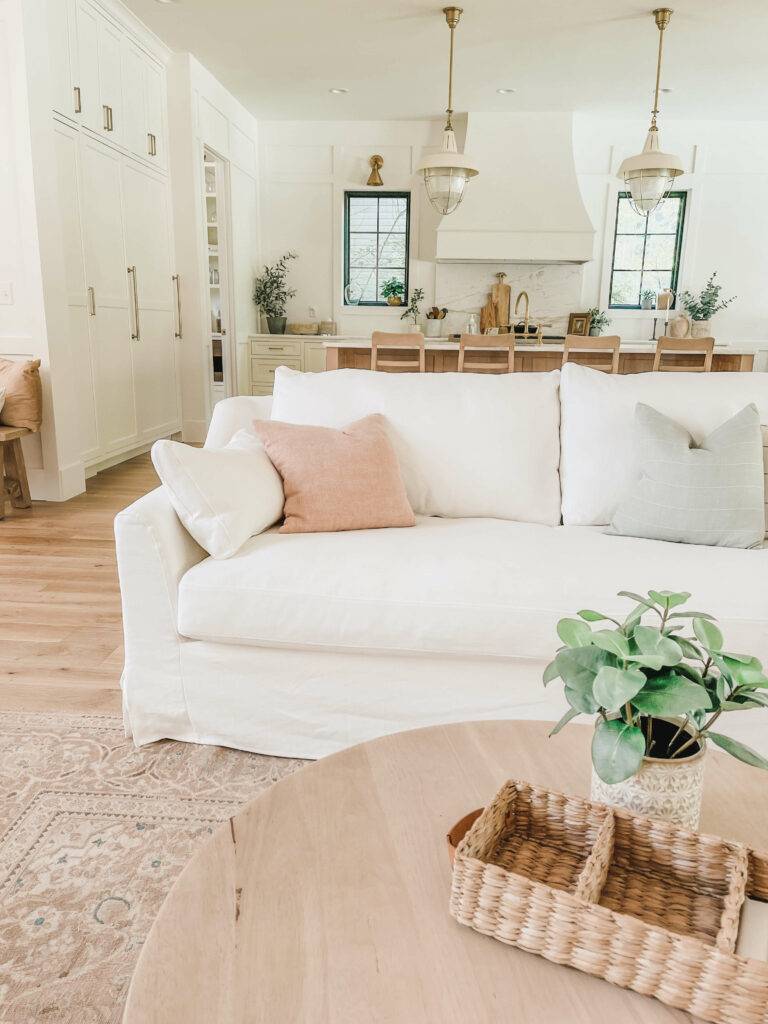 Rustic appeal
A warm-toned white is ideal for rustic spaces that set a relaxed mood. Once again, you don't need to give up the idea of having a sleek white sofa just because it will get dirty.
If you love the white couch look but are worried about stains, you can get a sofa with a removable and washable cover. This way, keeping your crisp white sofa pristine is very easy.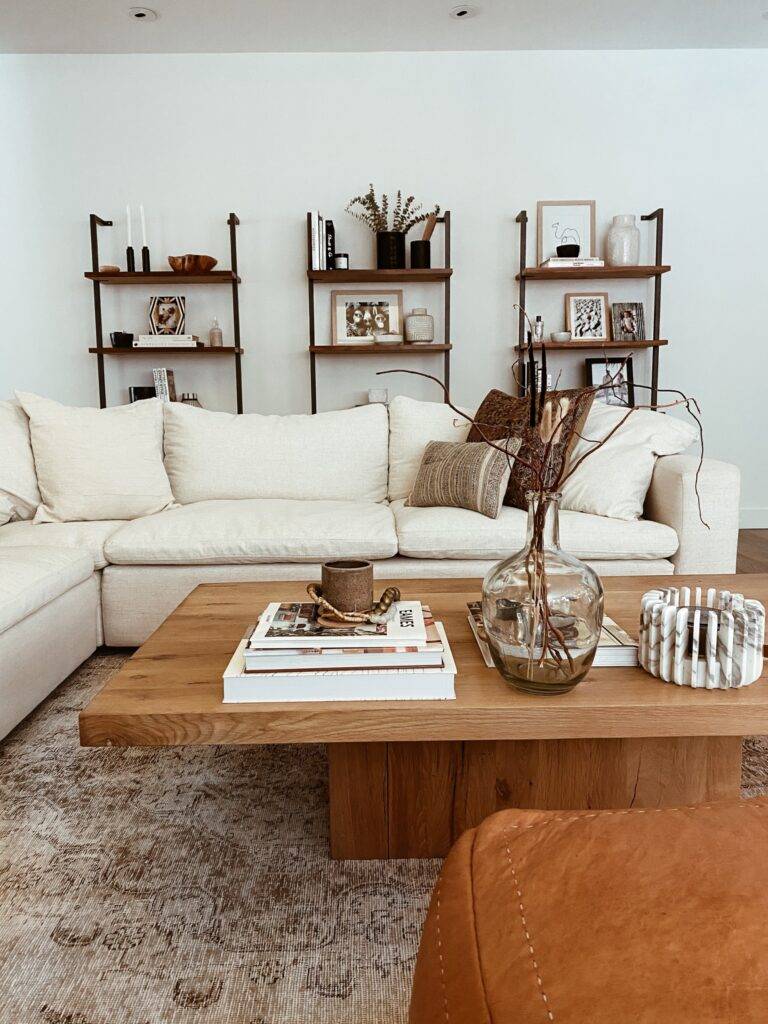 Modern yet cozy
A white sofa makes this living room feel more spacious. A patterned rug, woven ottoman, and textured throw pillows add a stylish touch to the basic sofa design.
A steam cleaner is another great alternative for keeping your white sofa spotless.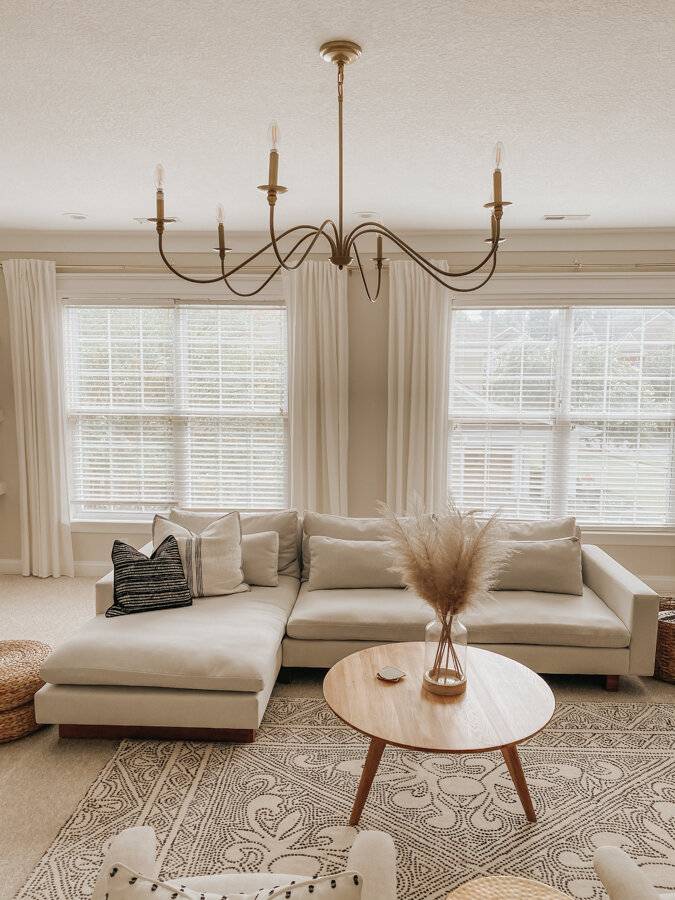 Sophisticated cool white
Cool whites have a blue undertone, making them look more stark than warmer tones. A crisp white sofa is perfect for a modern, sophisticated living room setting. Complement it with black accents and marble for a contemporary touch.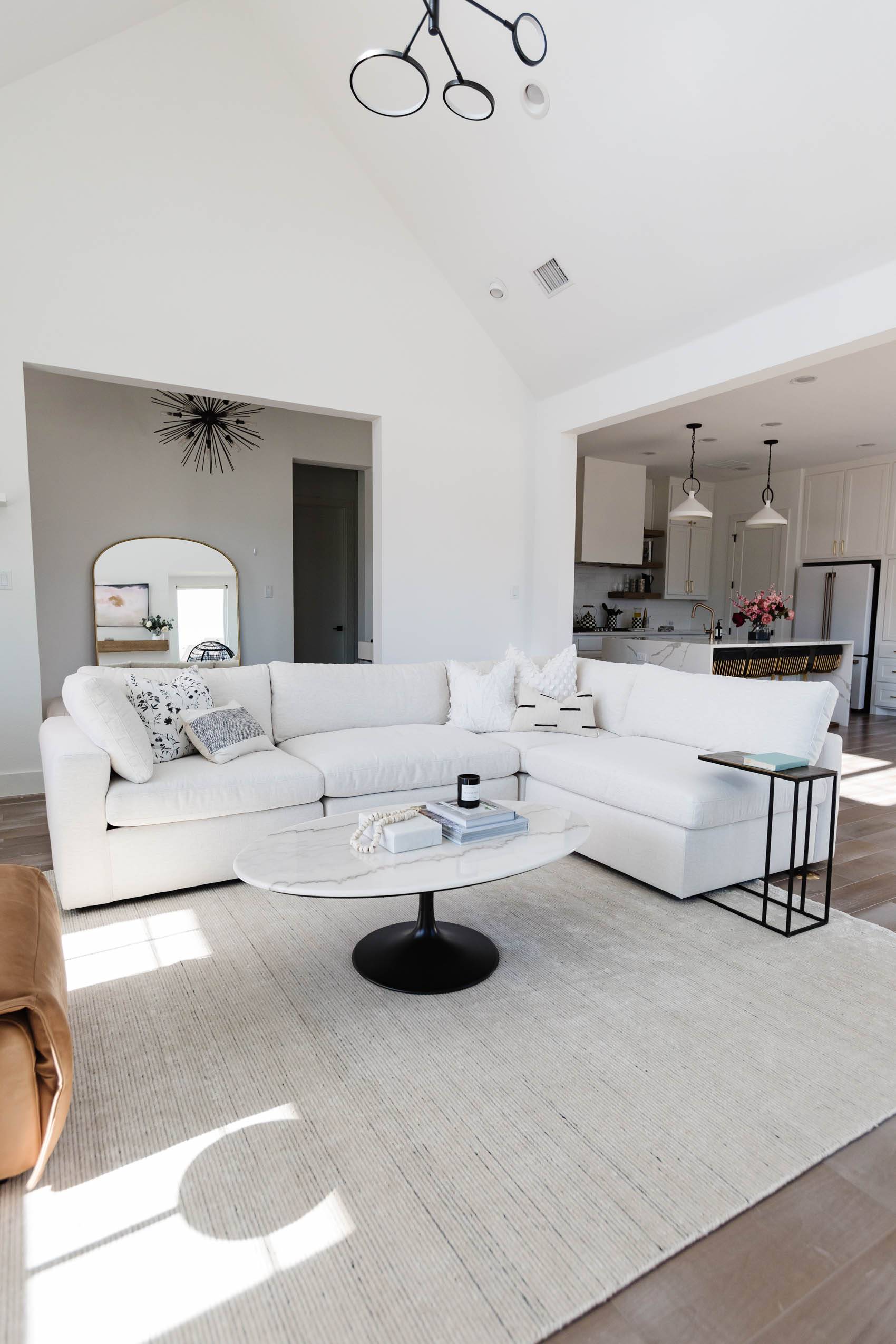 Add throws
Adding some cozy throws isn't only done for aesthetic purposes. The fabric will cover the sofa, acting as a protective layer against spills and dirt. Why not add some fluffy blankets to further protect the couch and keep it spotless?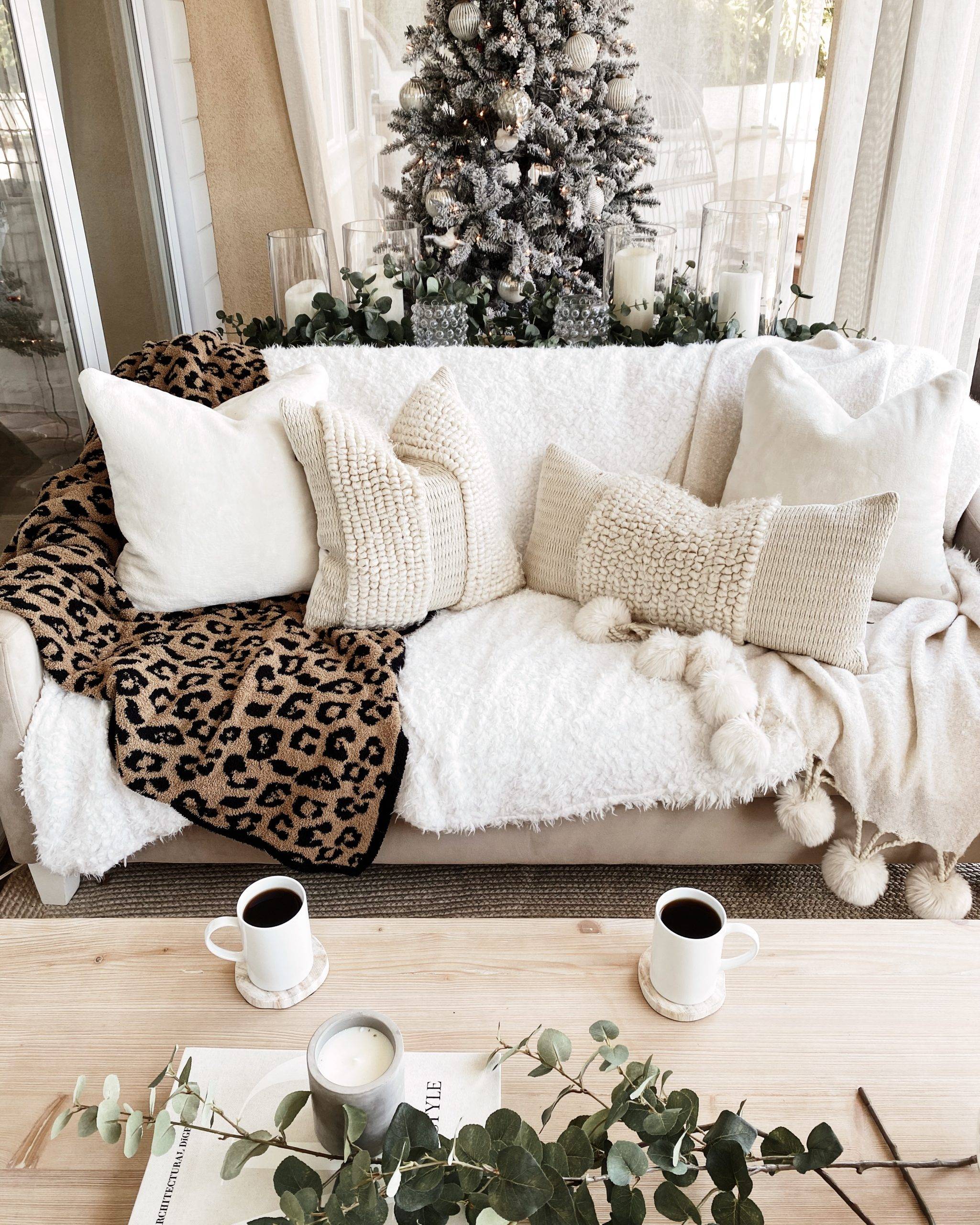 Boho style
A white sofa is like a blank canvas you can style to your preference. Accessorize your living room to achieve the chic boho vibe, creating a relaxed yet refined space. A patterned rug, mix-and-match pillows, and many houseplants are the perfect style combinations to add personality to a white sofa.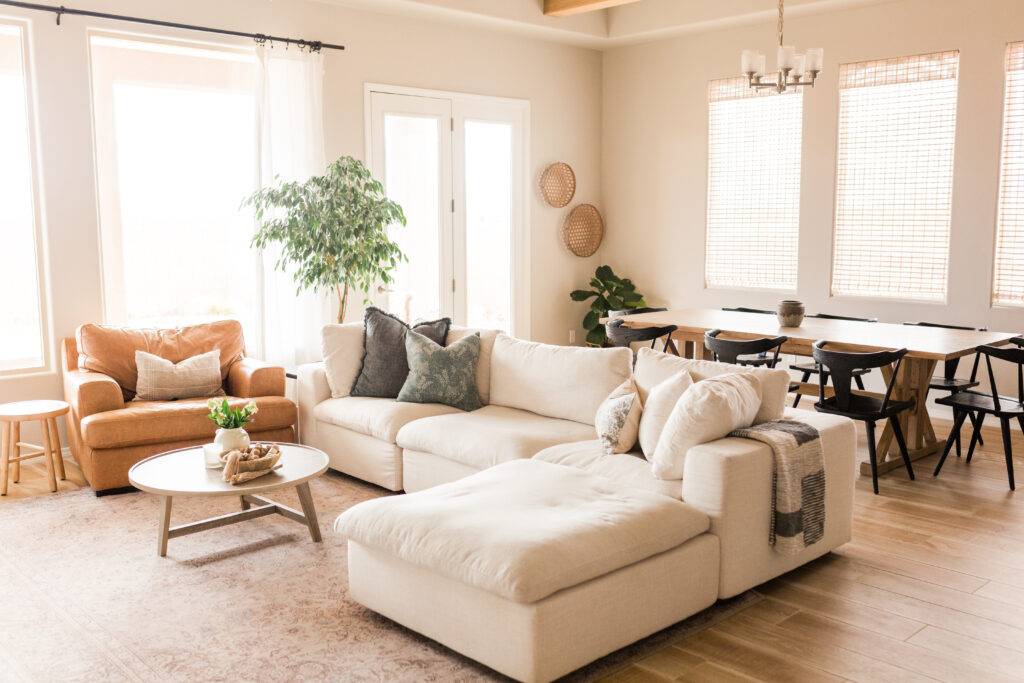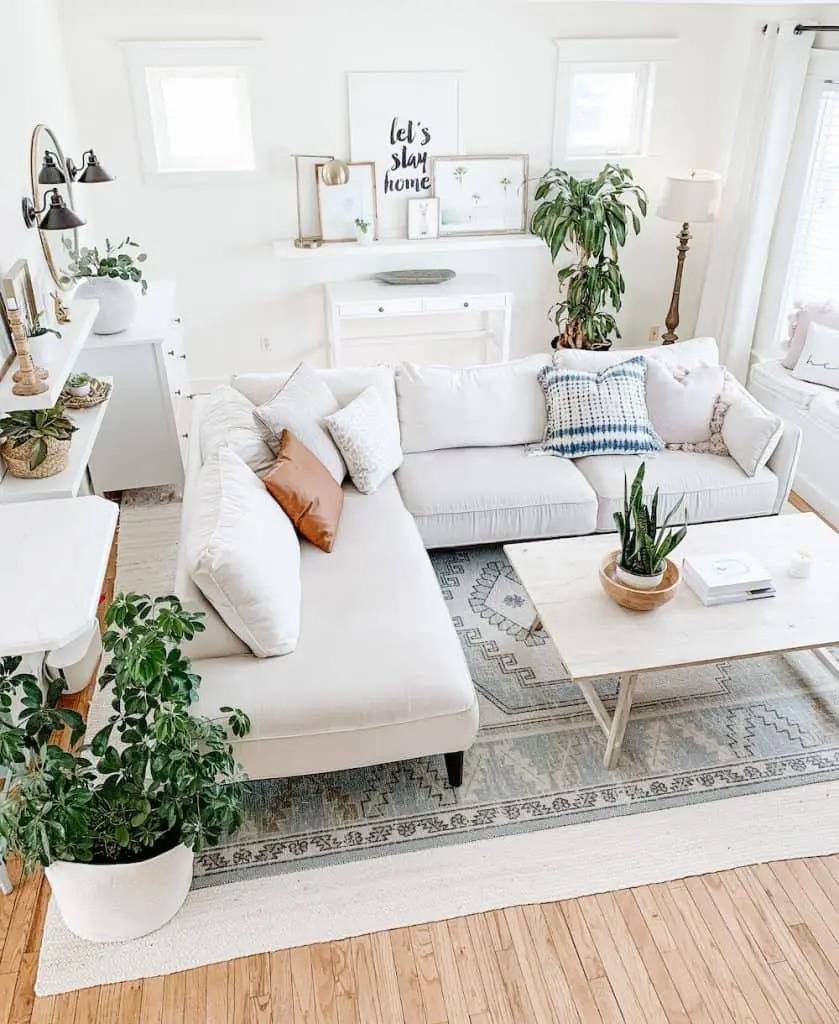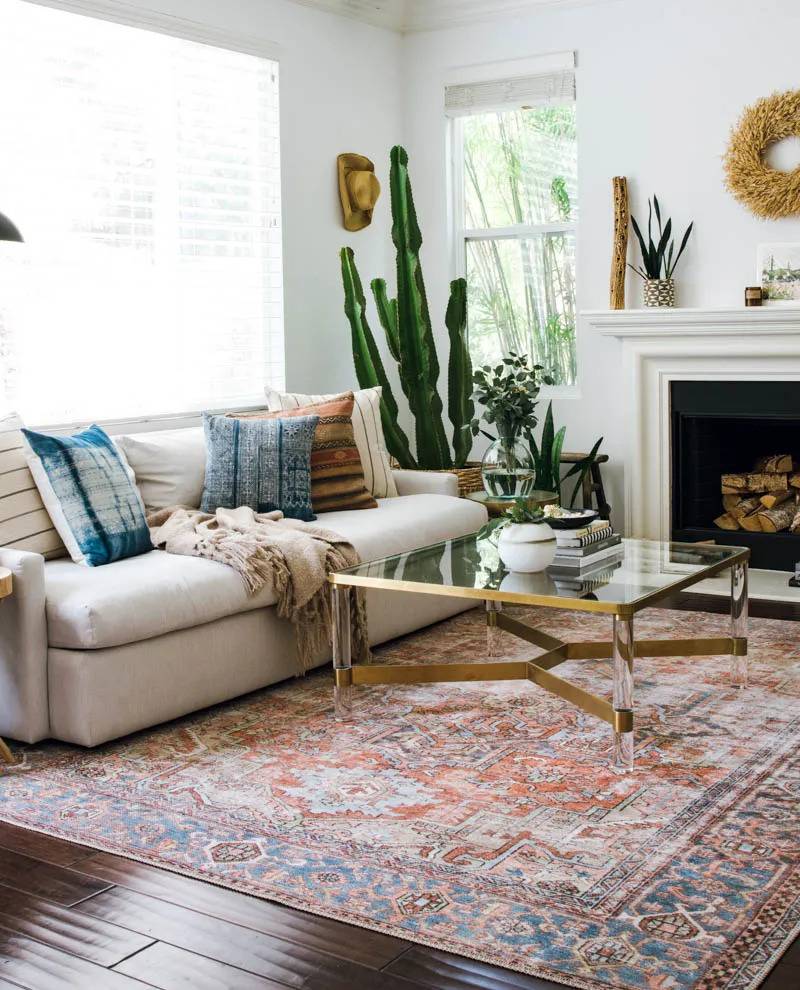 Neutral living room
An all-white seating area lets the fireplace become the focal point without stealing any attention. You can create a serene space with a modern organic vibe by layering in creamy tones and natural textures.