There are big decorating decisions that considerably alter the appeal of your home and give it an entirely new look after each makeover. Be it color, style or décor; these central aspects tend to take up most of our time when planning for a new home or even a timely renovation. Then there are features that often arrive as an afterthought. These might not be absolutely essential, but we would all love to have them around and they do add an incredible amount of aesthetic and functional value to our home. The living room bookshelf or decorative display surely falls under this category.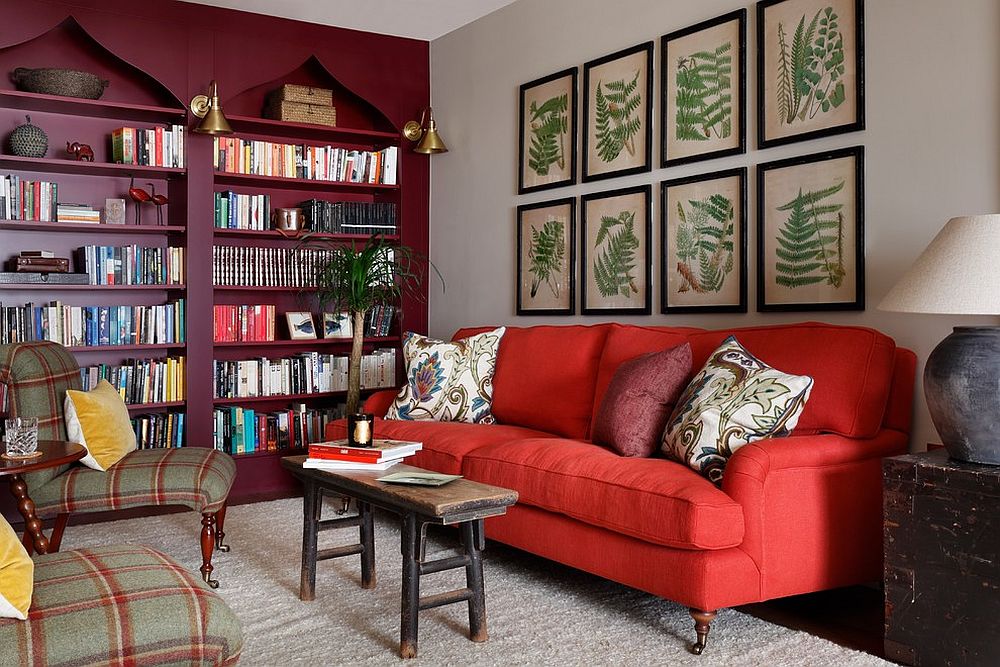 The smart shelf next to the TV unit has been around forever and even when the TV has found a place on the wall, shelves around it have continued to evolve and adapt to the altering aesthetic. Then there are displays and bookshelves that serve multiple purposes and come in handy when it is time to bring in seasonal trends. But what exactly is the style of shelving that your own living room needs and how do you adapt to changing trends? This is a look at the best ideas currently embraced by homeowners. Maybe it will inspire you to alter your living room aesthetic as well!
Custom Designs that Charm
We are obviously big fans of bespoke solutions and nothing adds more beauty to the living room than a custom bookshelf that adds to the style and theme of the living area. Designs like the gorgeous ZigZag Bookshelf by Henrique Steyer add a completely new dimension to the living space and elevate the visual appeal of your home. Obviously custom shelves also give the added advantage of serving your exact needs without wasting space. A wall of shelves in the backdrop is also an idea that is quickly catching on across the globe and for the bibliophile this is the perfect solution to help store those tons of books.
RELATED: Resourceful Living Room Wall Unit Adapts To Suit Your Dynamic Urban Lifestyle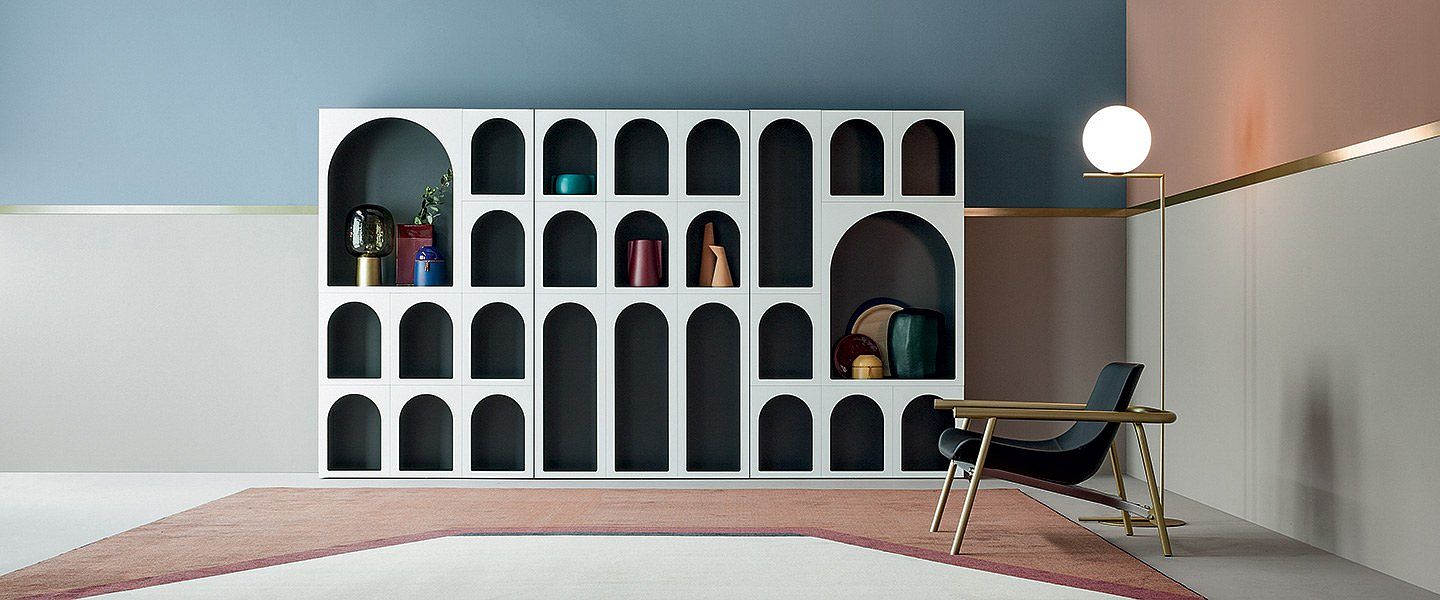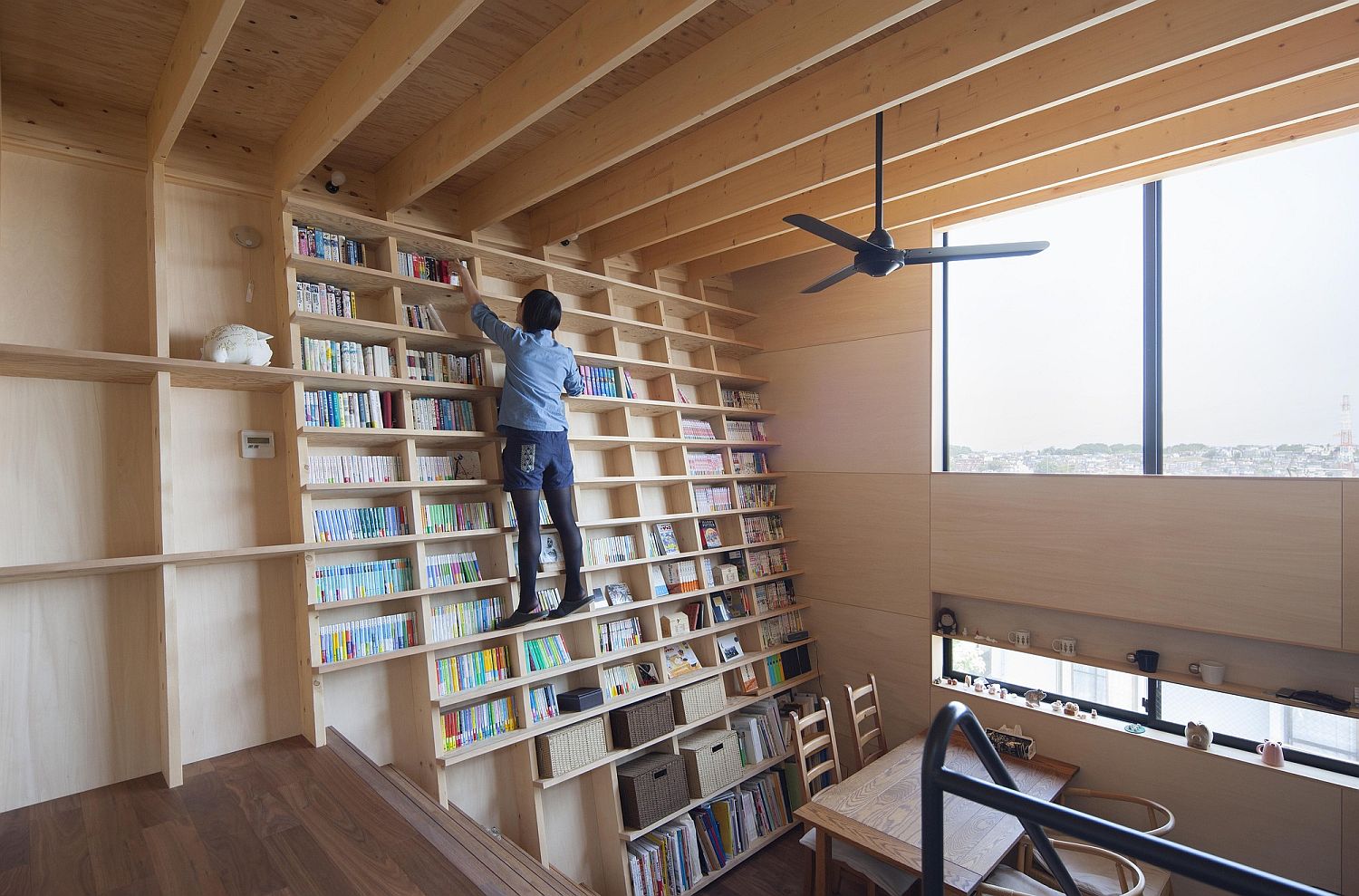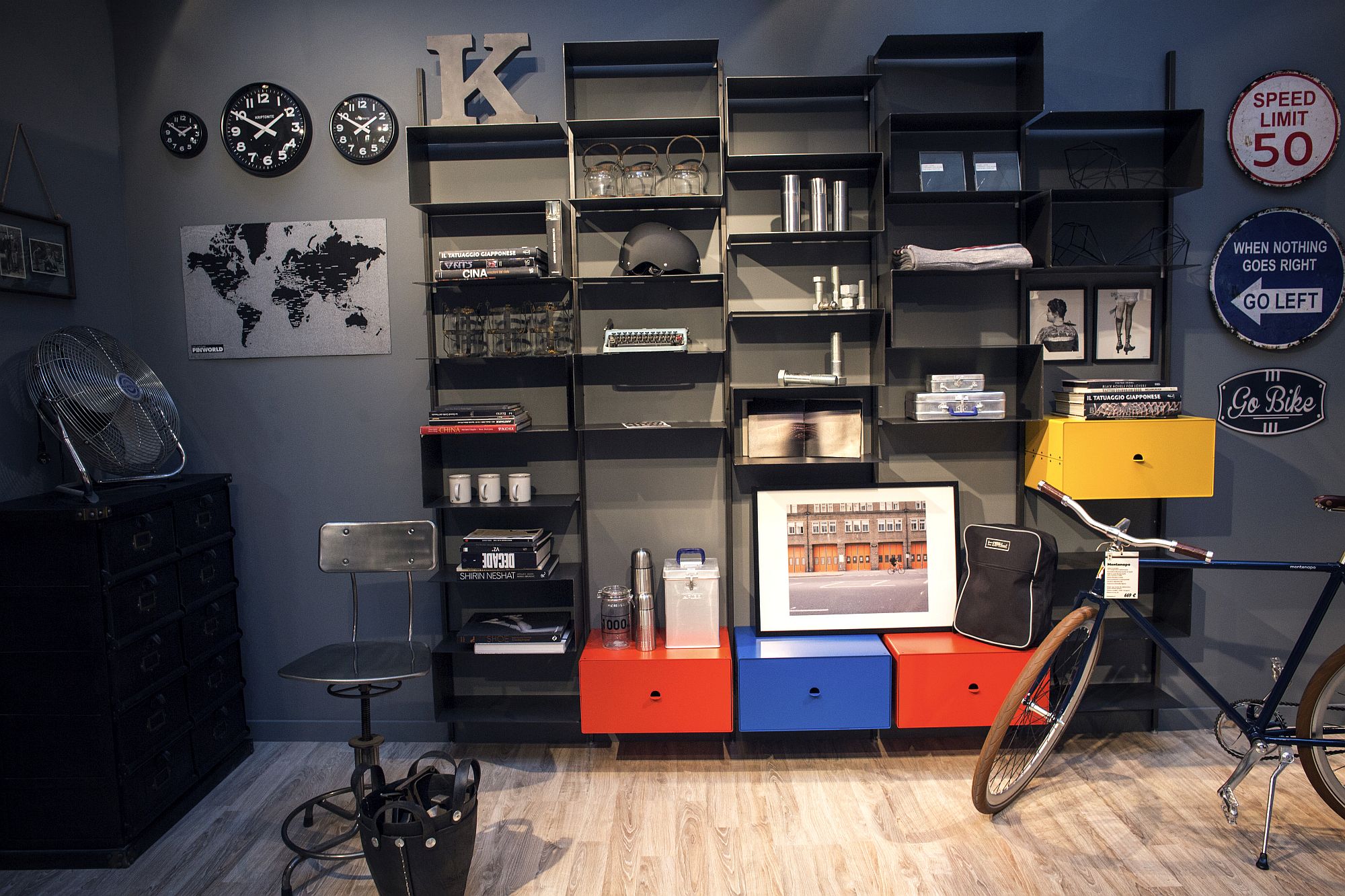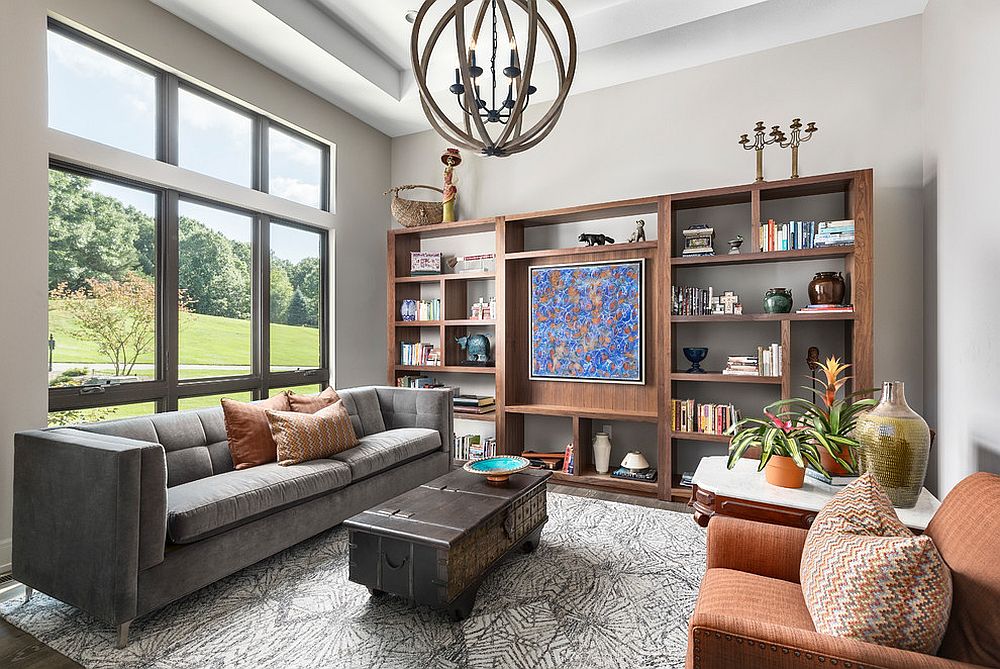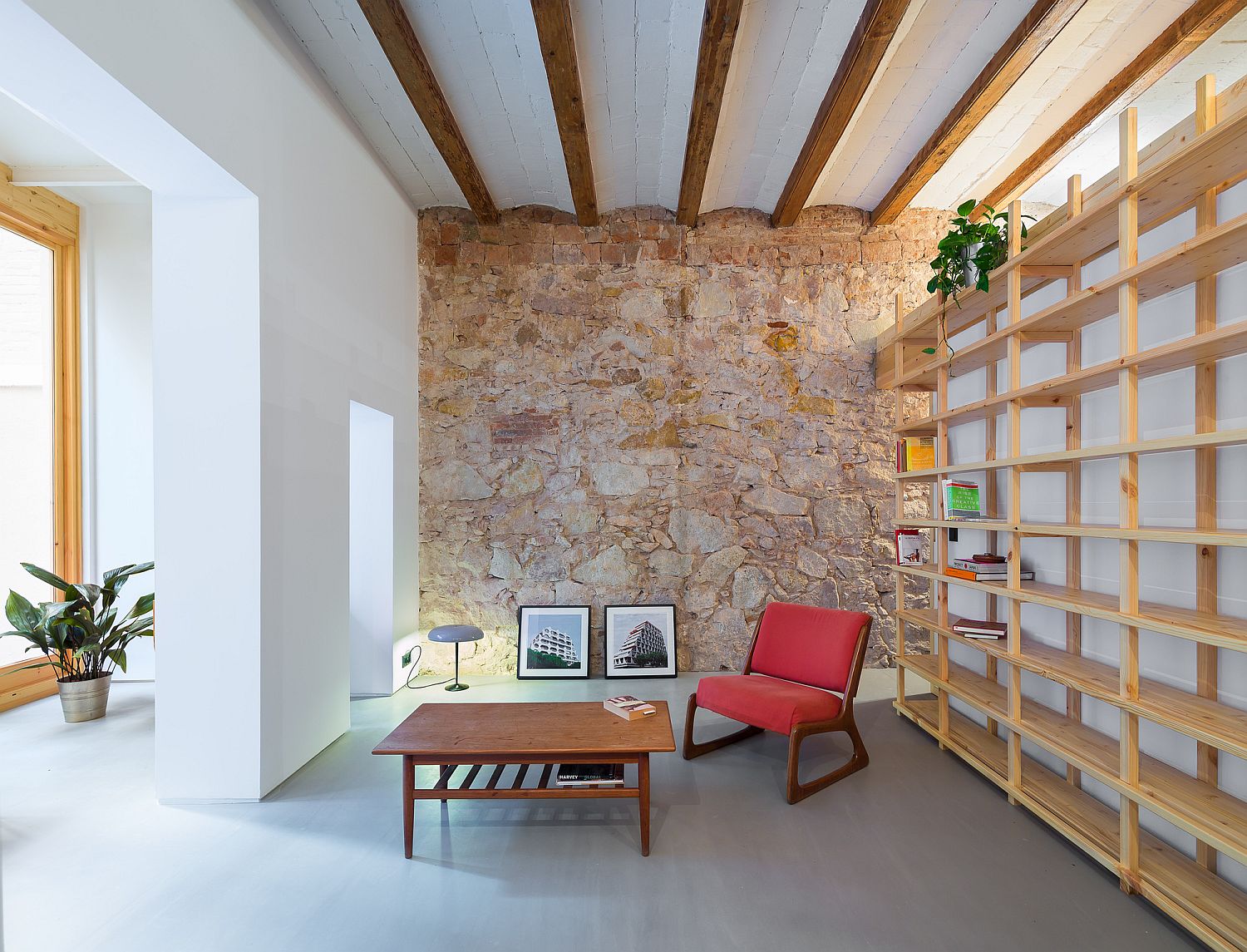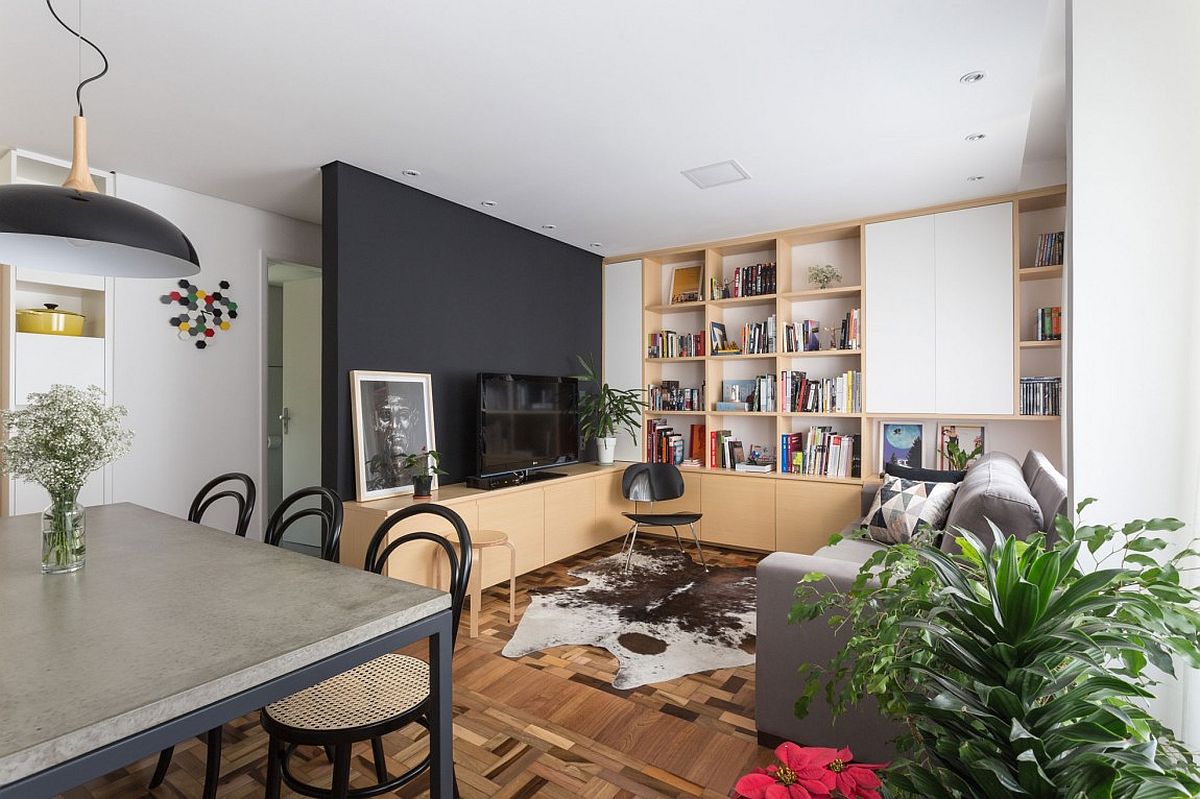 A Spatial Solution
The living room bookshelf is much more than a mere aesthetic addition that can be used as a lovely display. It can help tuck away everything that is excessive and offers the perfect place to place those many books and magazines you have spread all around the house. It can also function as a smart room divider when coupled with modular units that help extend storage space over time. The corner floating shelves in the small living room also offer plenty of value without creating visual distractions.
RELATED: Maximize Space and Style: 25 Smart and Trendy Living Room Décor Ideas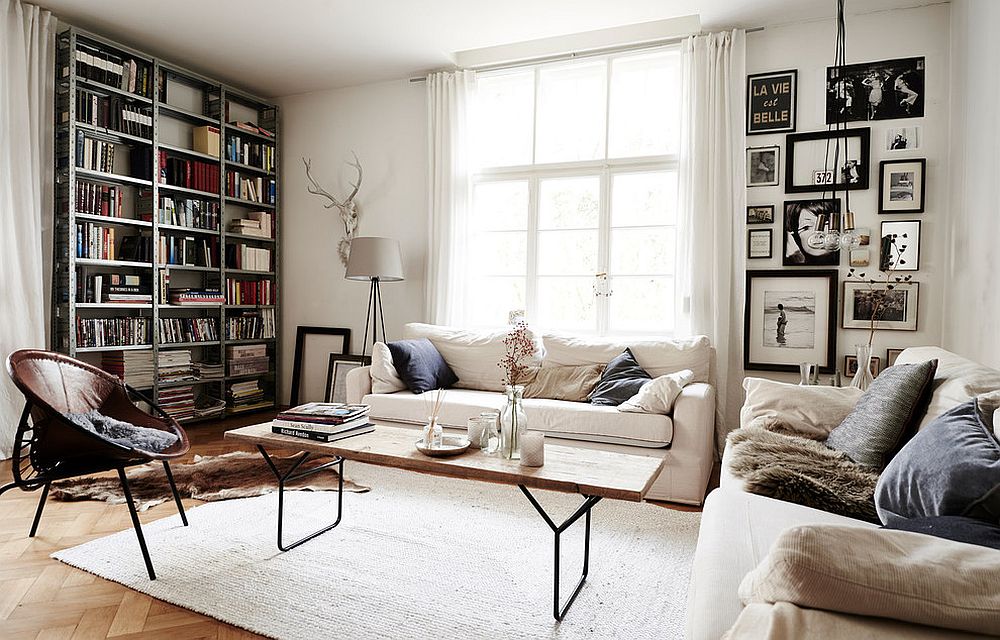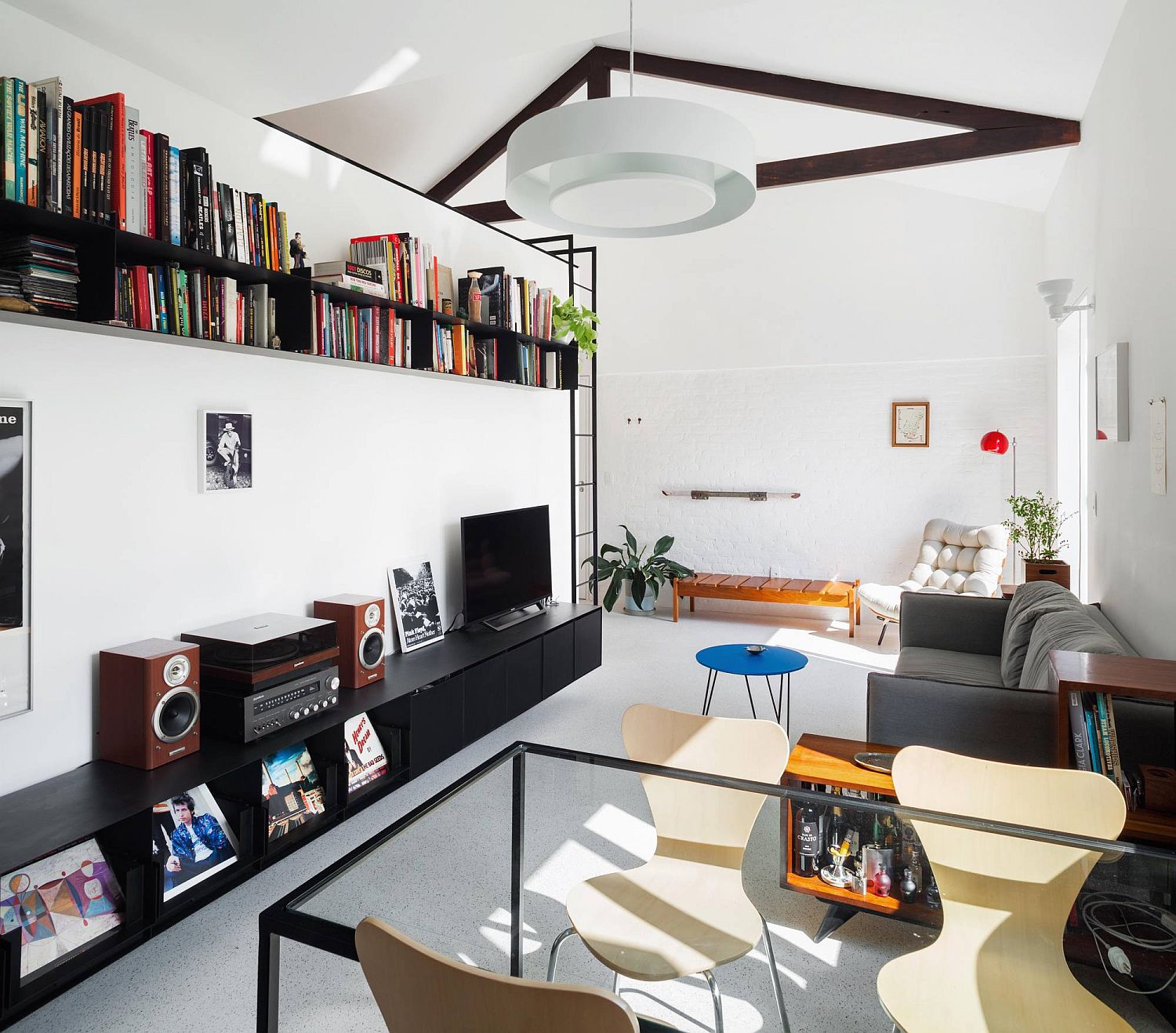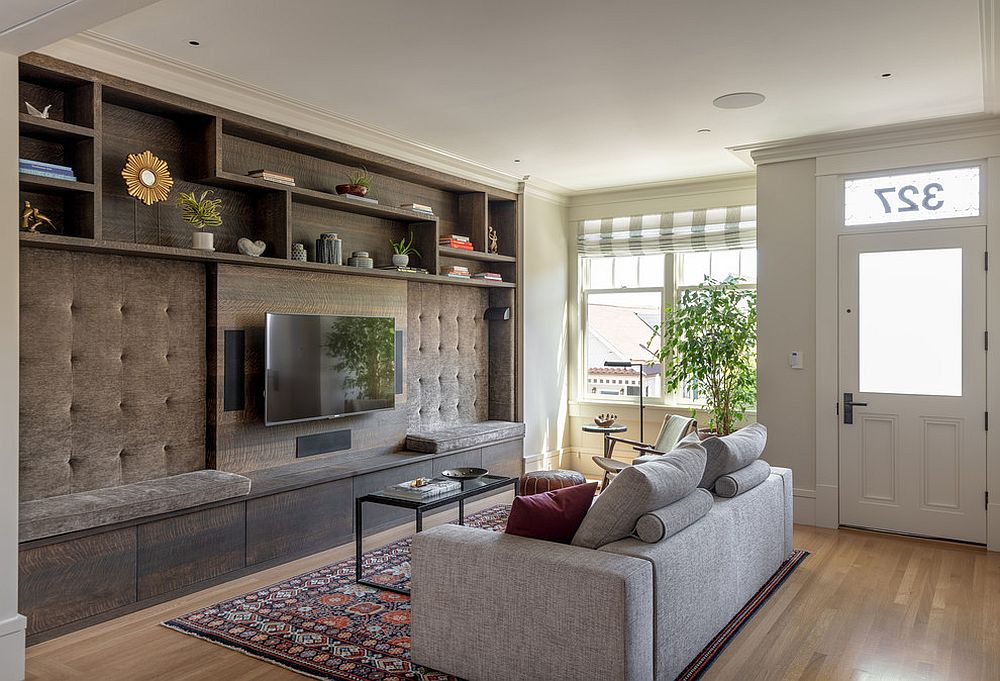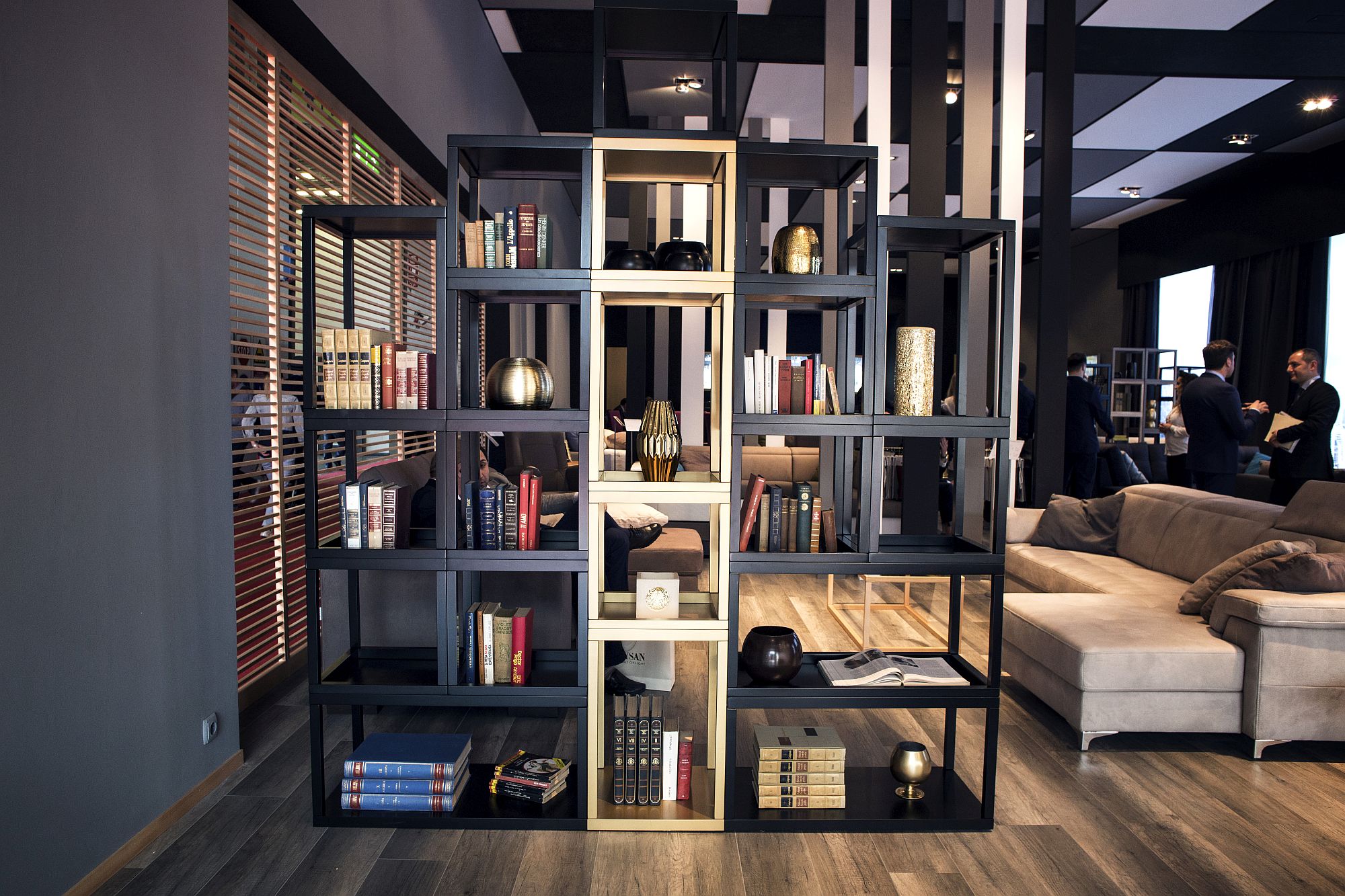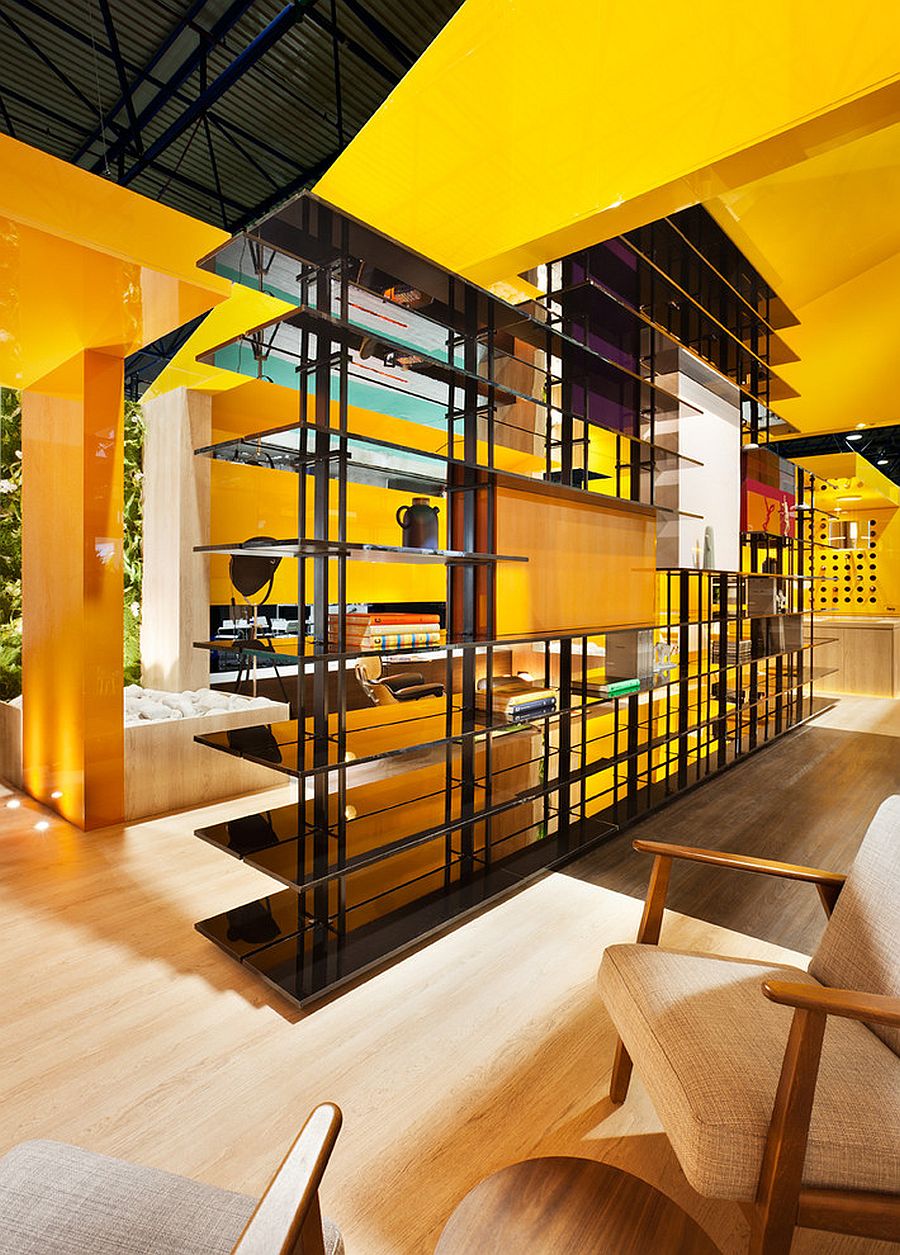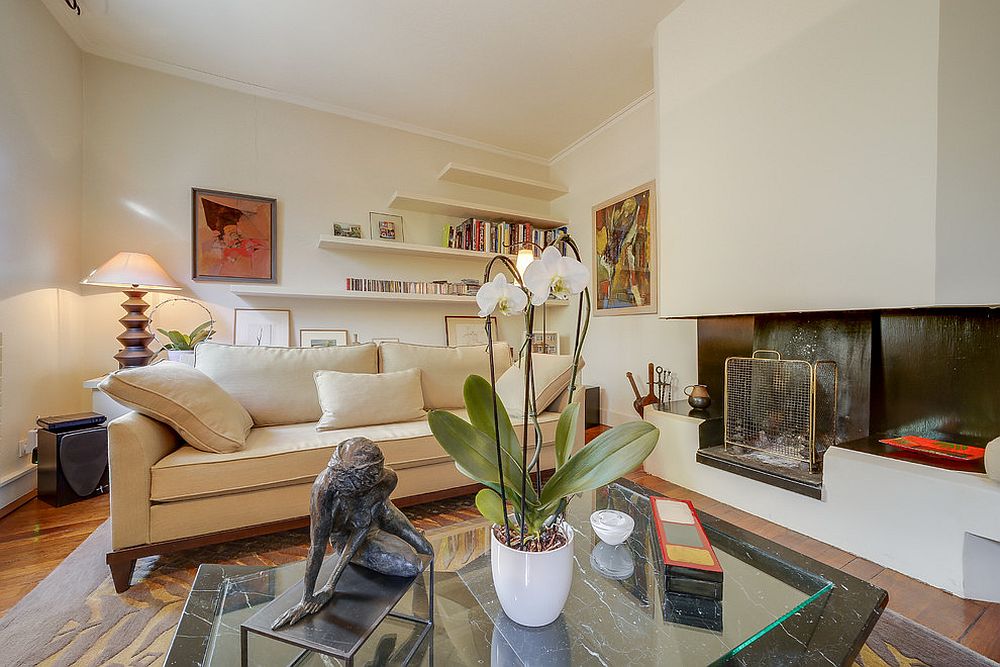 Aesthetics that Accentuate Style
Make sure that the bookshelf that you choose adds to the style and overall appeal of the living room. If your home is predominantly draped in wood, then make sure that your bookshelf is crafted using the same wooden tones. Those who prefer a more polished look can opt for smart, modular solutions that feel far more urbane. Be it modern industrial style or shabby chic, the bookshelf can make a big statement when used right.
RELATED: Contemporary Living Room Wall Units For Those Who Love Their Books!