Located on the edge of Kawagama Lake in Ontario, Canada, the Boathouse on Kawagama Lake by Building Arts Architects is one that combines simplicity of design with smart ergonomics and a love for outdoor living. The stylish and easy-to-maintain can on the edge of the lake can be accessed only through waterways and this played a pivotal role in shaping the overall design. Occupying a space of just 42 square meters, the cabin has a living area and bedroom that are draped in walls of glass the space below can be used for storage of boats and acts as the perfect hub from which one can enjoy the many watersport opportunities that the lake offers.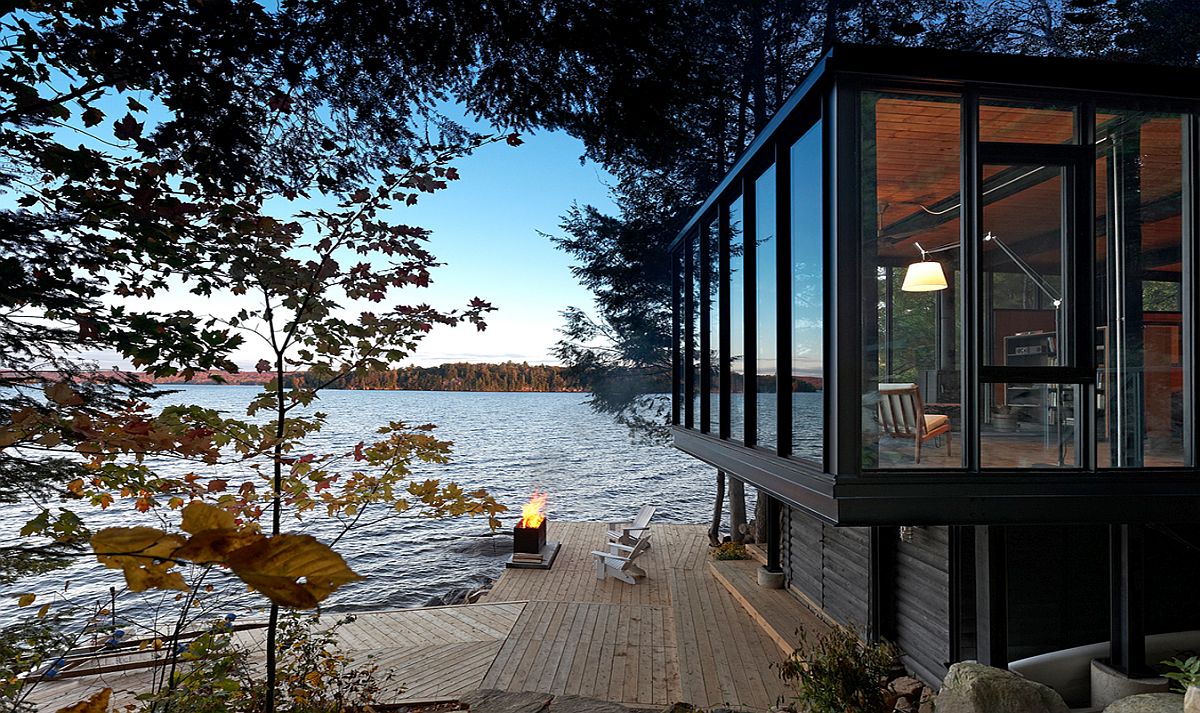 The overall form of the cabin is basic and since all the necessary building materials were transported over water, the entire structure was built using a very small crew. Despite its very basic appearance, every aspect of the cabin has been geared to ensure that those inside can enjoy the stunningly beautiful lakeside setting at all times. Stepping just outside, the homeowners can spend time on the deck that overlooks the lake even as they bask in the warmth of the fireplace. The adjacent forest area offers natural cover to the cabin and there are no issues of privacy whatsoever.
RELATED: Transparent Brilliance: Sustainable Glass House on the Lake is an Absolute Dream!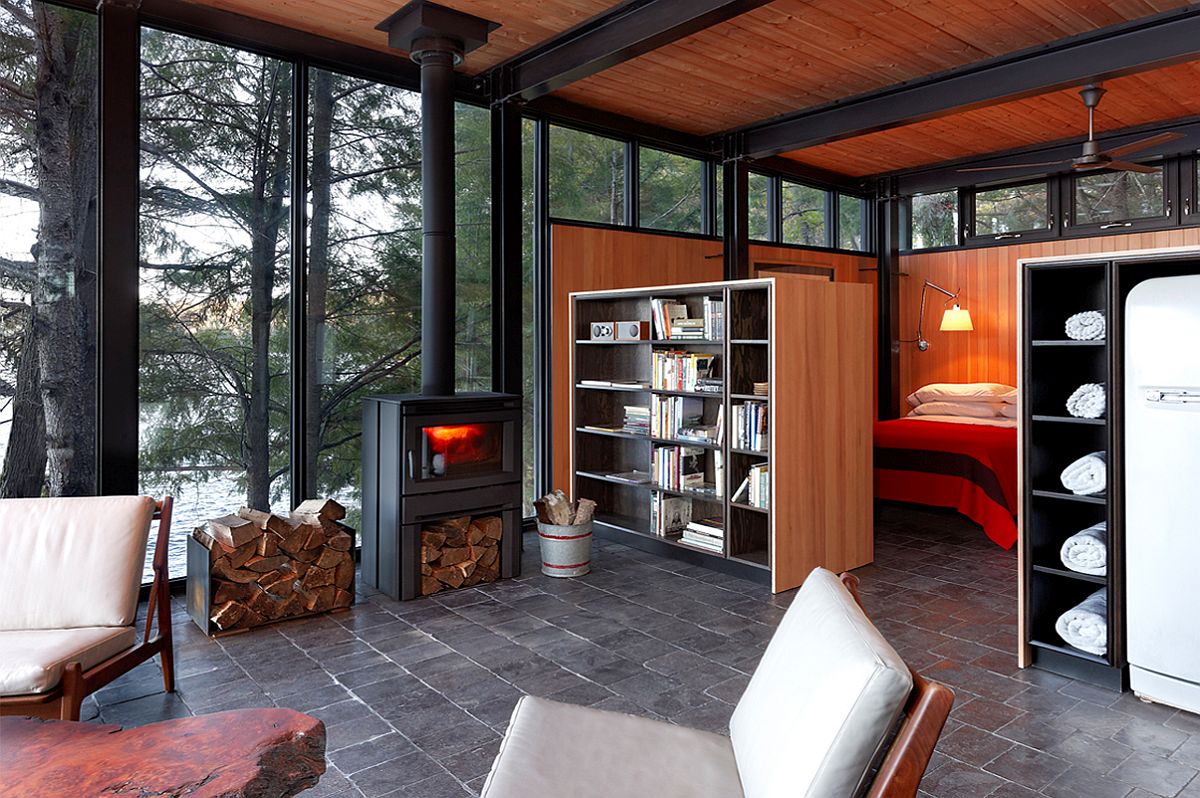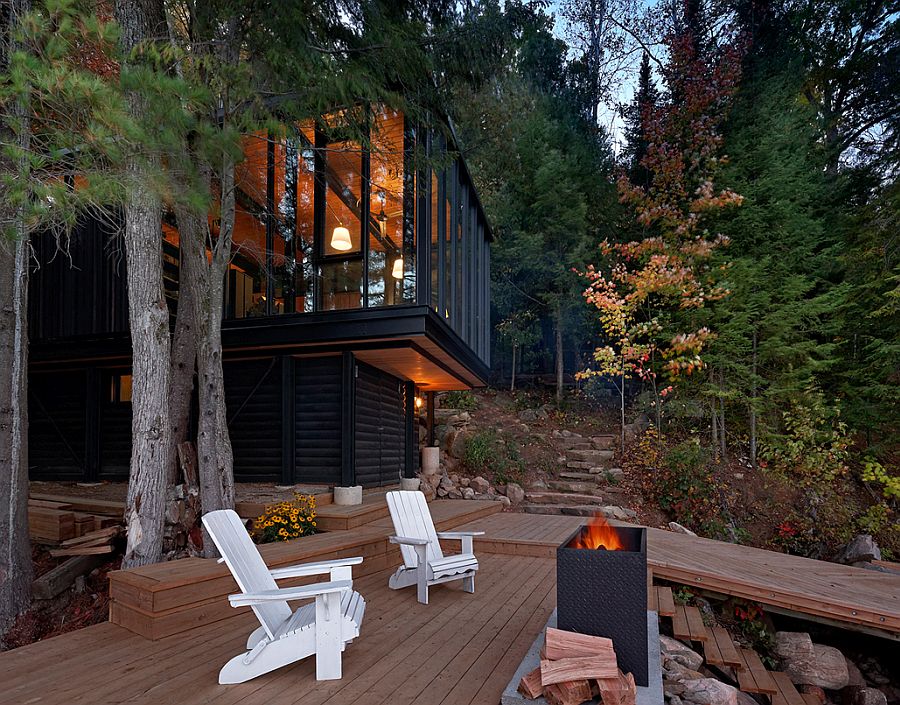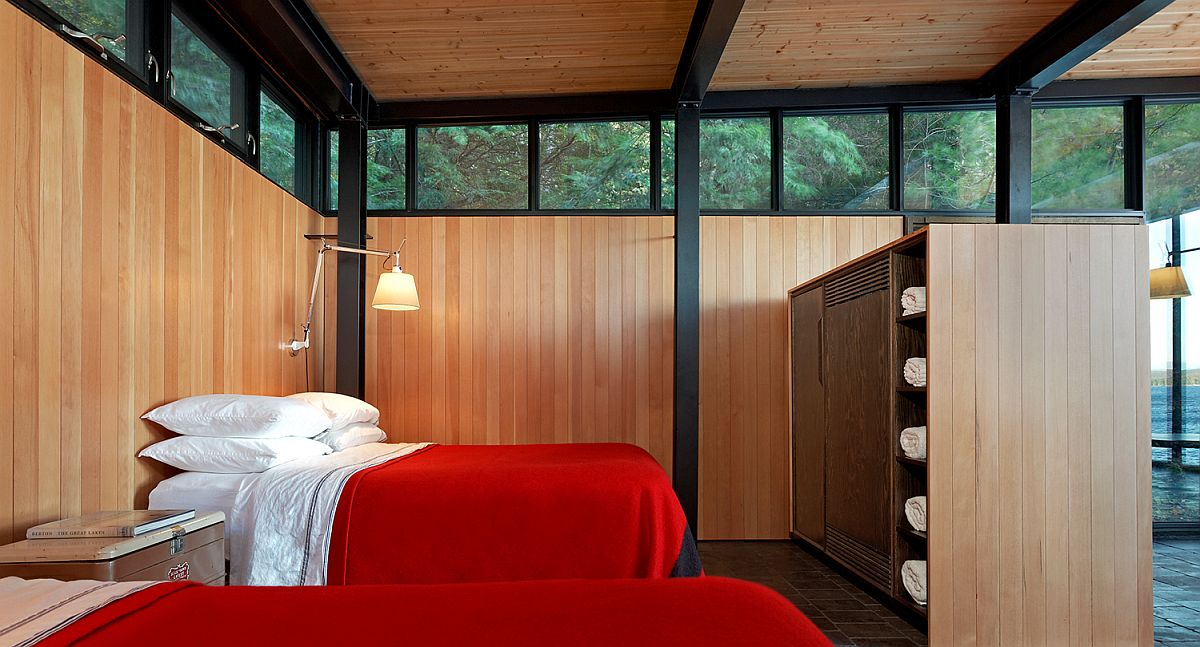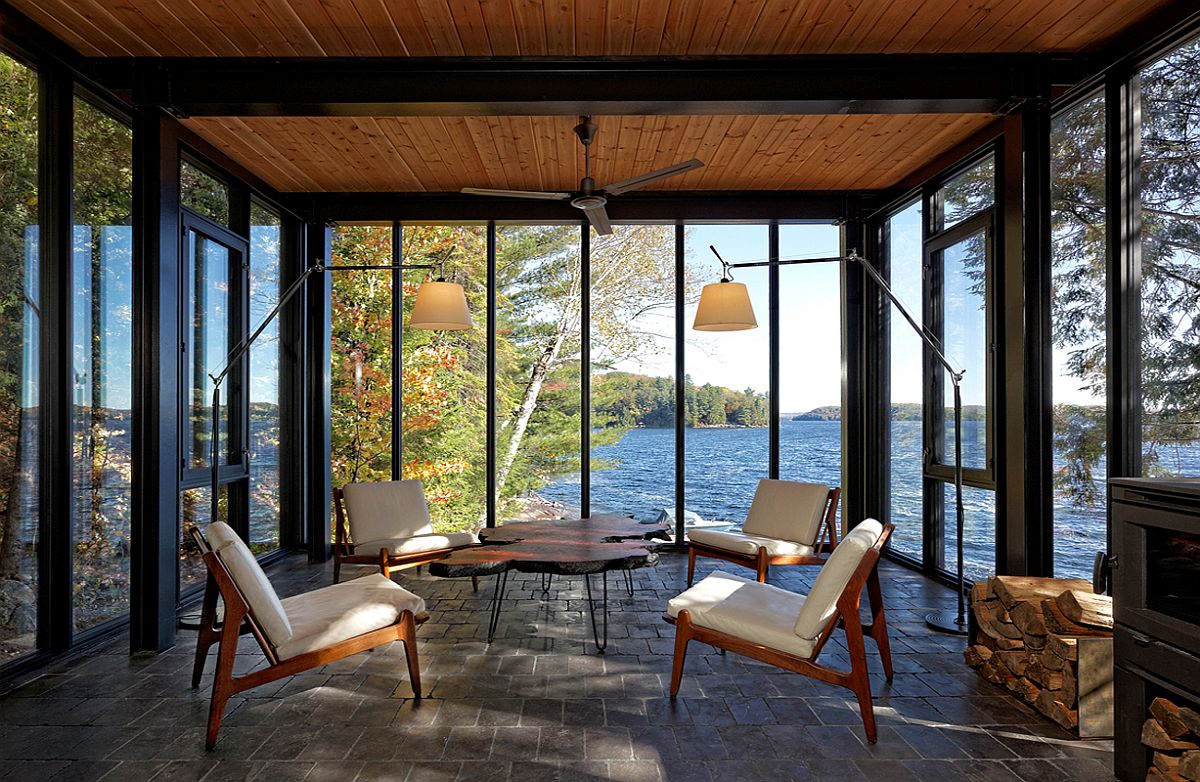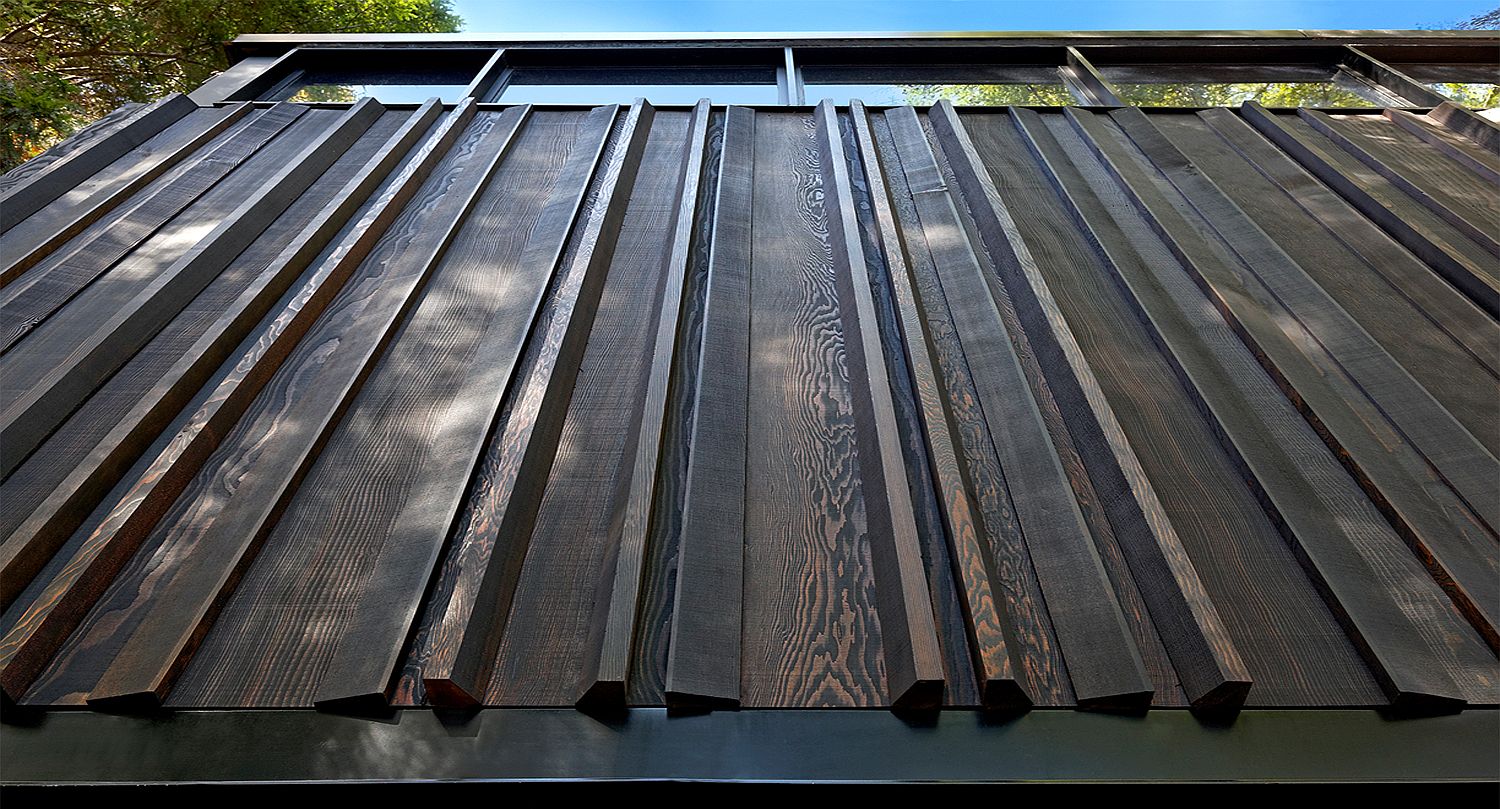 Décor inside the cabin is simple and elegant with a set of chairs and a smart natural-edge coffee table in the living room, a cozy fireplace next to them and a bedroom with twin beds that provide a cozy escape. A perfect boathouse that the entire family can enjoy! [Photography: David Whittaker]
RELATED: Contemporary home with gorgeous panoramas of Lake Austin and Mount Bonnell