Building the perfect home is all about finding specific spatial solutions that work with each lot and ensuring that these ideas sync seamlessly with the needs of the homeowners as well. It is an act that requires a careful balance between form and functionality; a balance that Medlin Residence seems to get spot on! Designed by in situ studio, this contemporary home in Raleigh, North Carolina sits on a plot that has a steep slope with the street on one side and a hill on the other. Surrounded by greenery, life at this smart family home is a blend of natural serenity and refined modernity.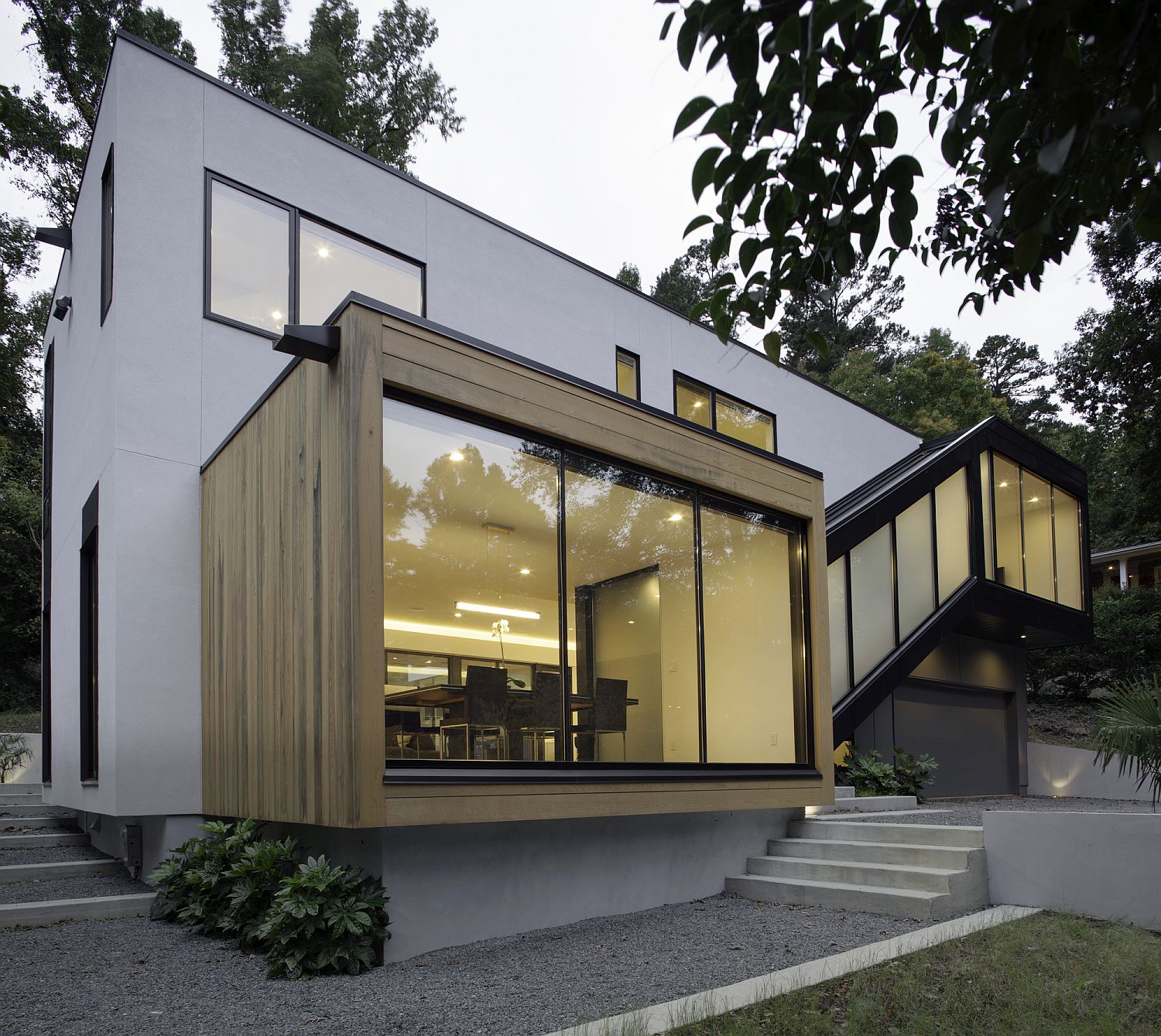 The large, modern residence is as polished on the outside as it is on the inside. A careful blend of black and white shapes the exterior of the house with a wooden, box-style extension adding textural contrast. Even on the inside one finds a similar narrative with white, shades of gray and wood holding sway. Curated and minimal, the open plan living area also contains a state-of-the-art kitchen in white and gray and a dining area that overlooks the rear courtyard and the landscape beyond.
RELATED: Infill Gardenhouse in Herston Adapts to Unique Demands of a Sloped Lot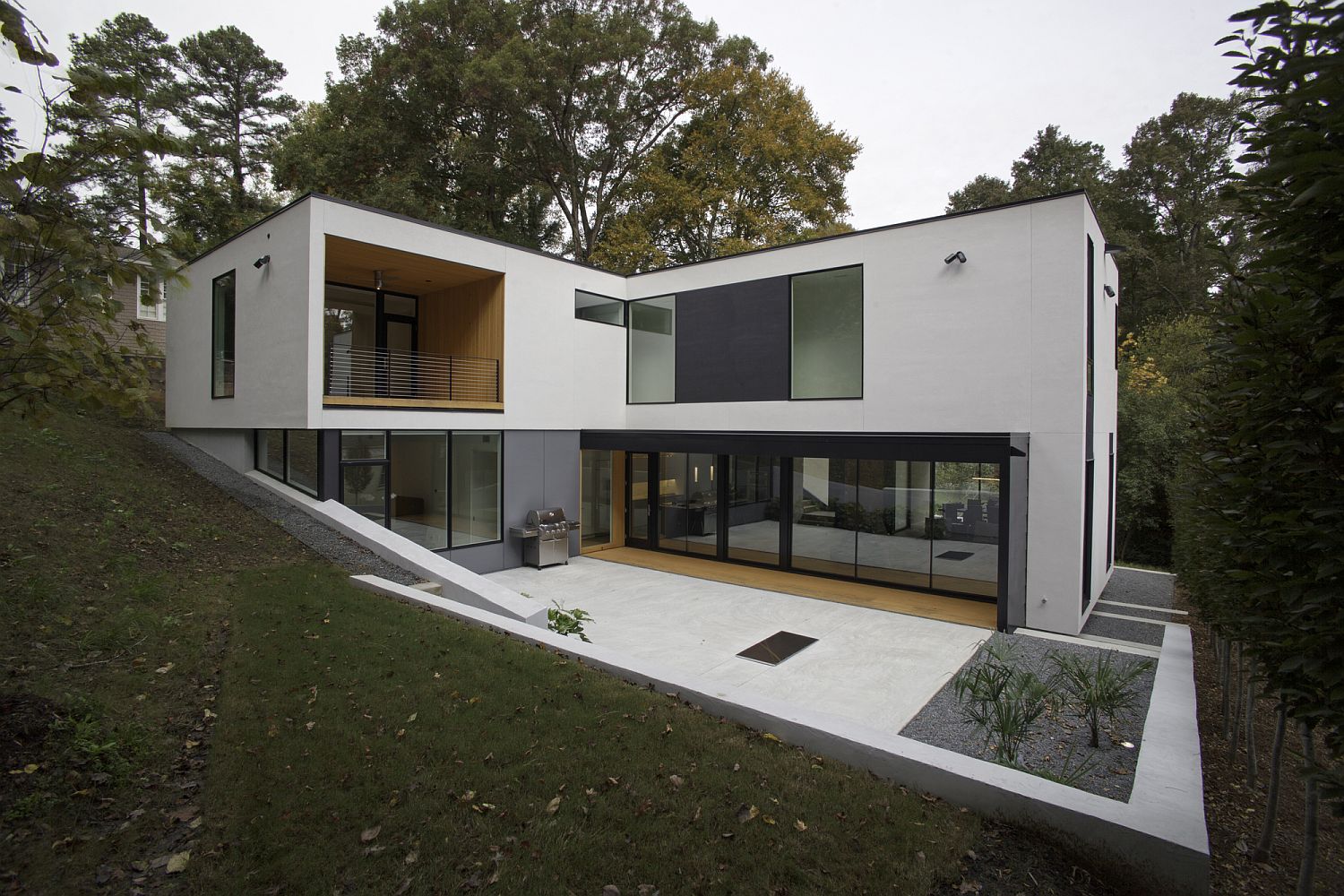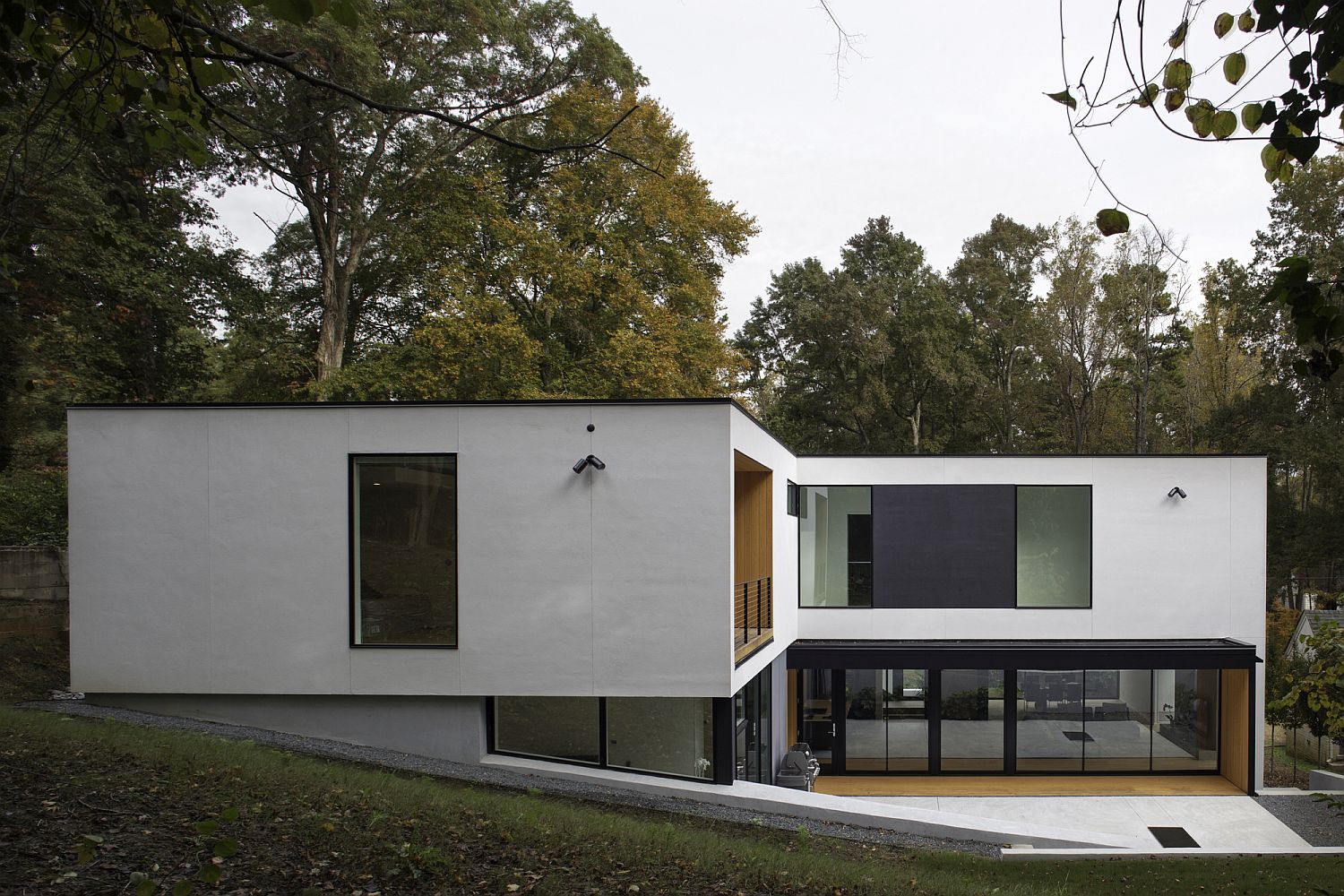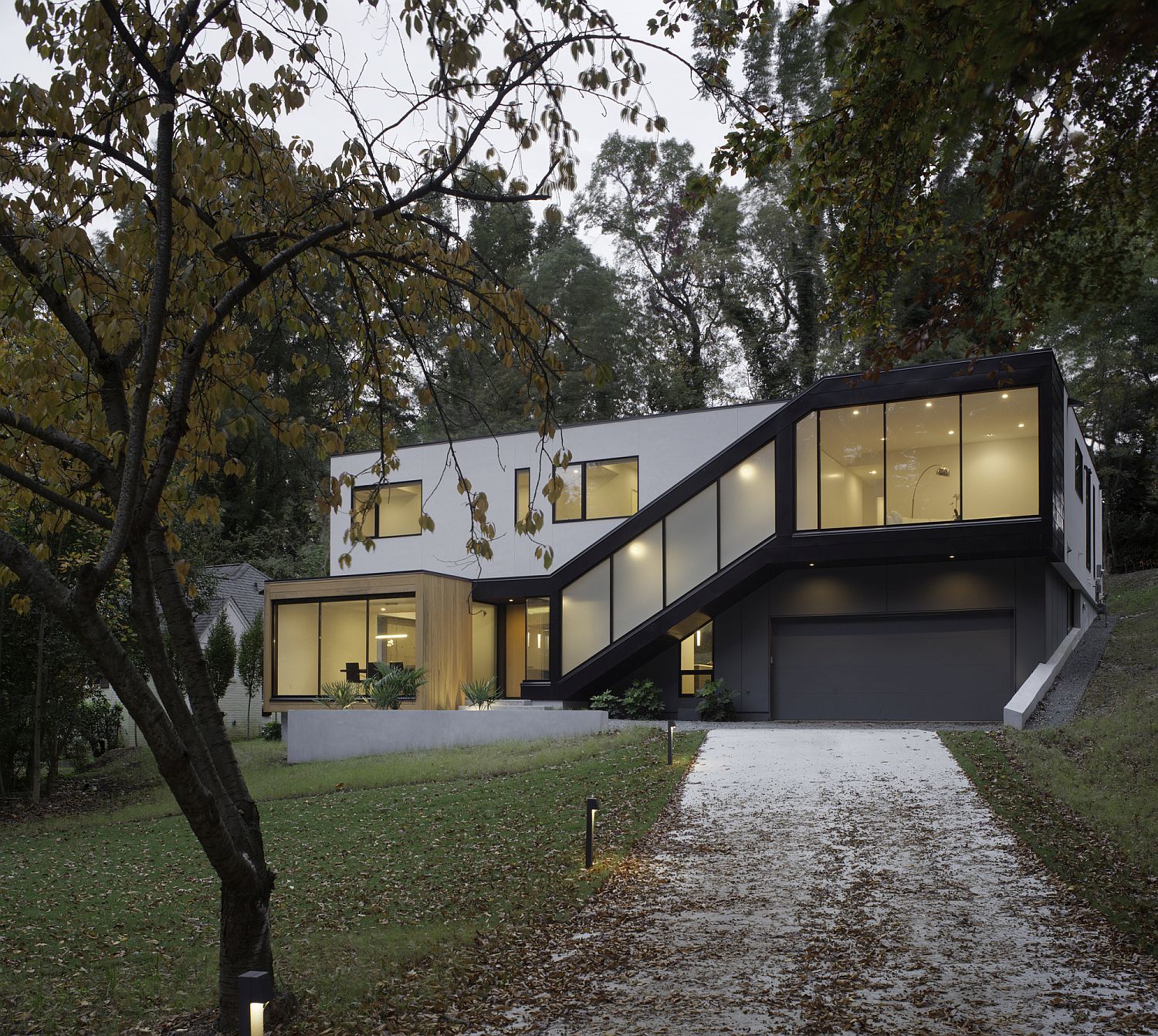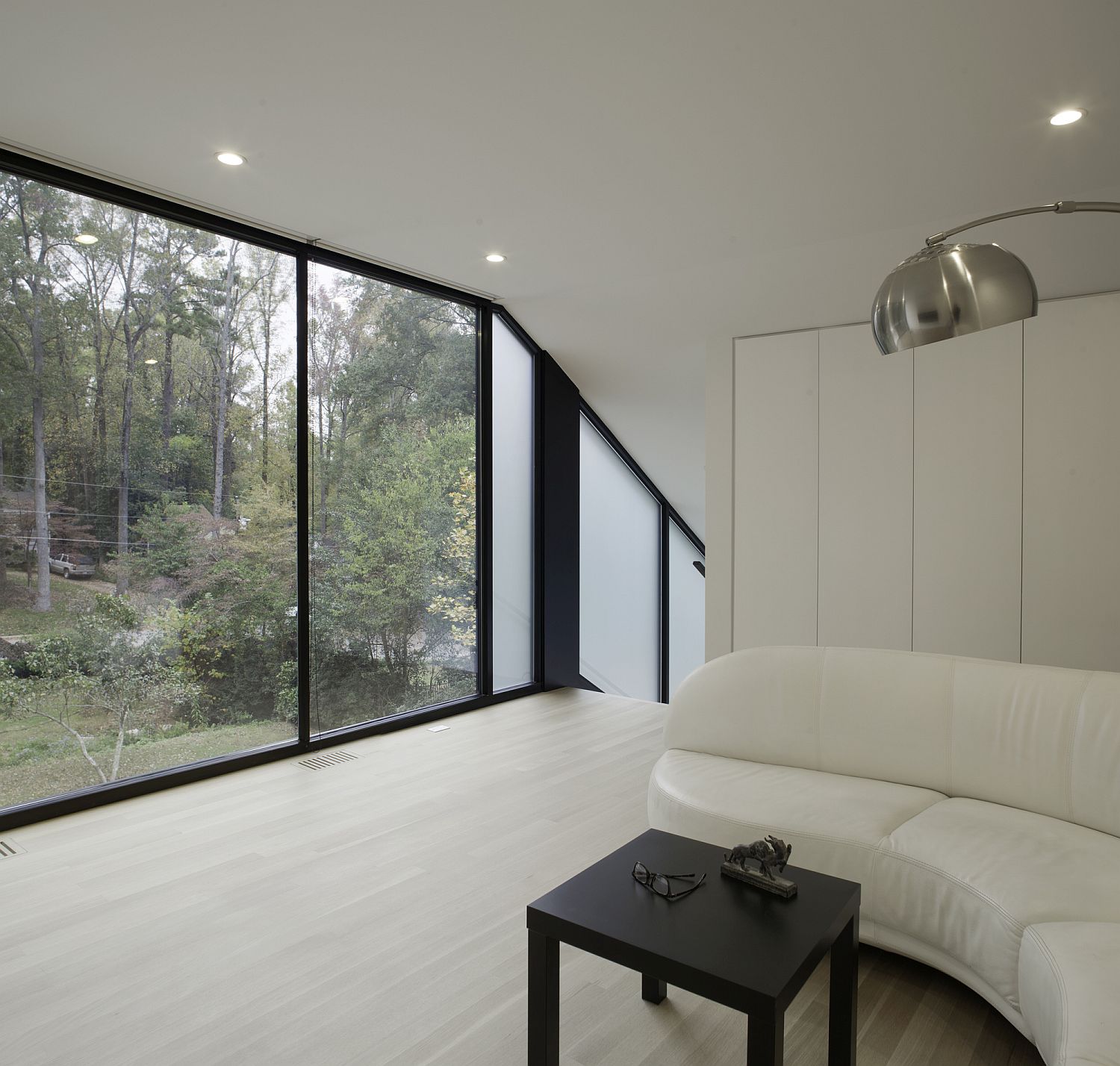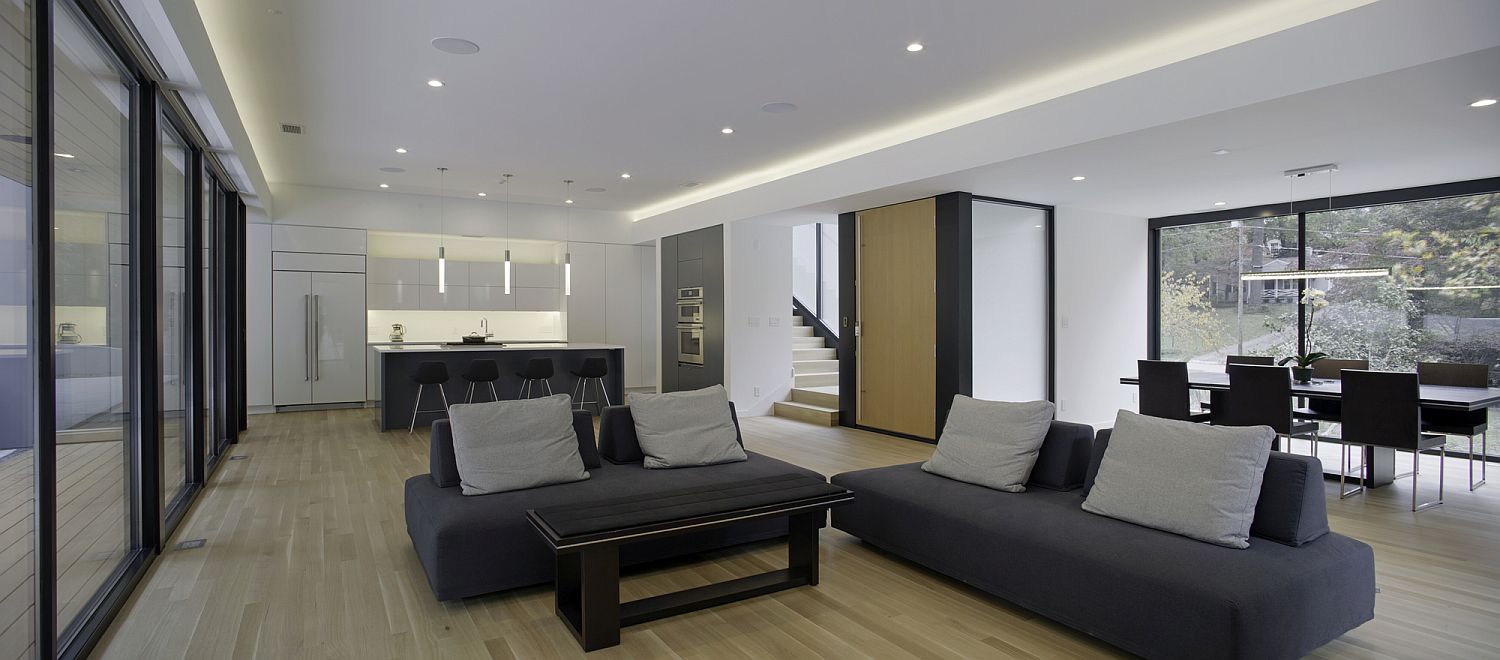 Décor choices, lighting fixtures and the overall ambiance of this Raleigh Residence complement the classy and urbane setting that was visualized by the architects. Filled with plenty of natural light, this two-story home promises to offer the best of two contrasting worlds. [Photography: Richard Leo Johnson / Atlantic Archives]
RELATED: Multi-Level Goodness: Modern Home with a Dash of Mediterranean Dazzle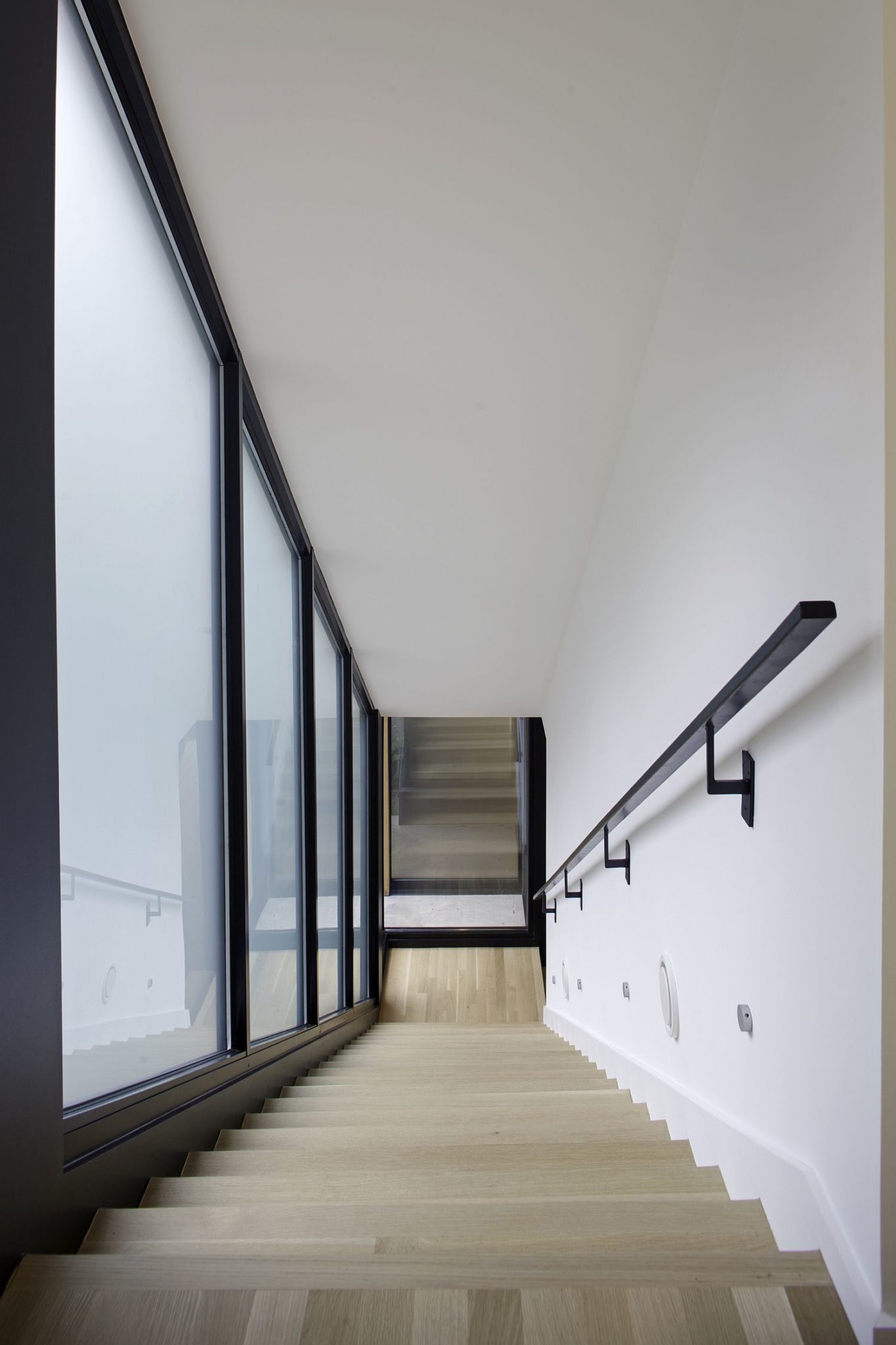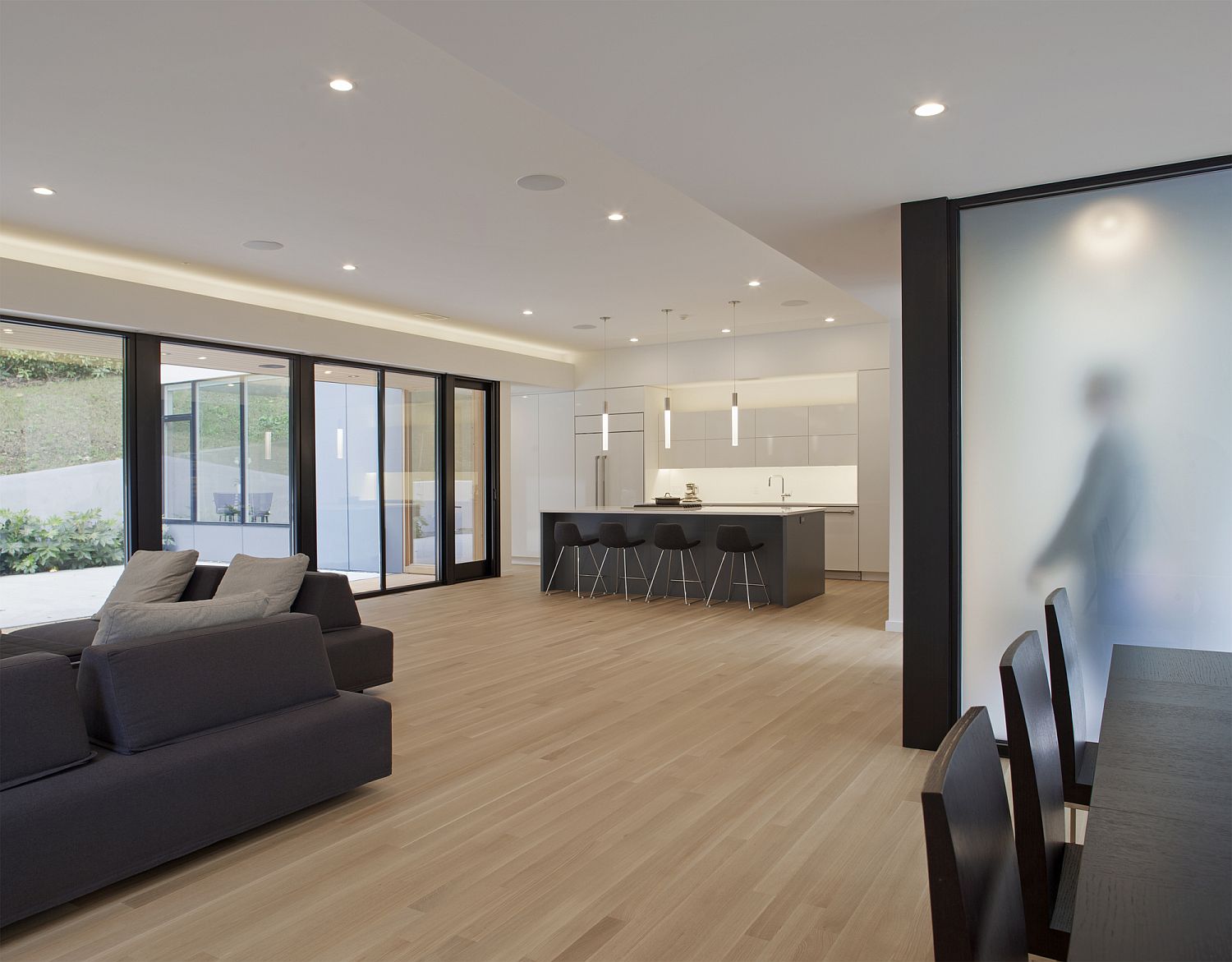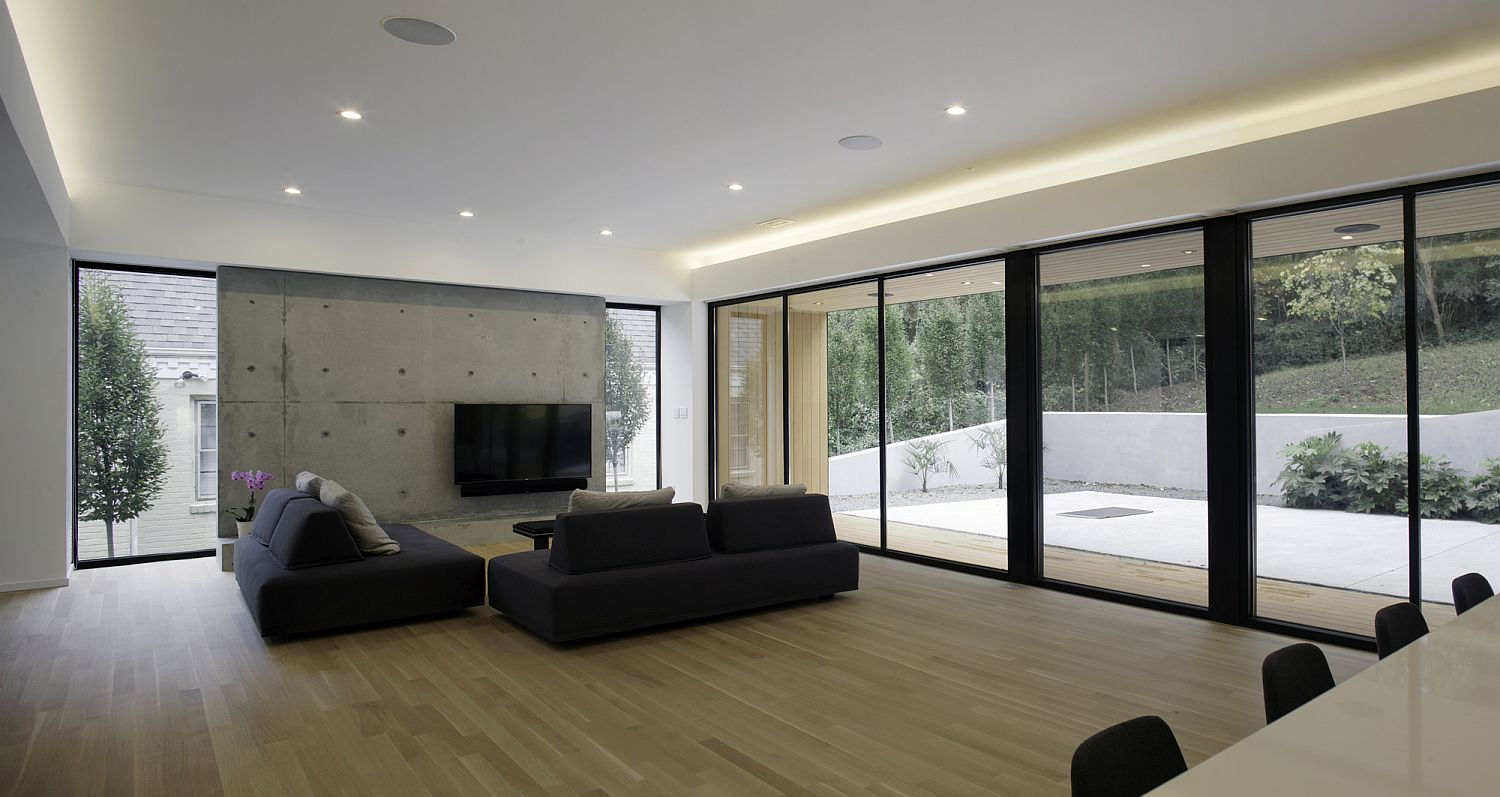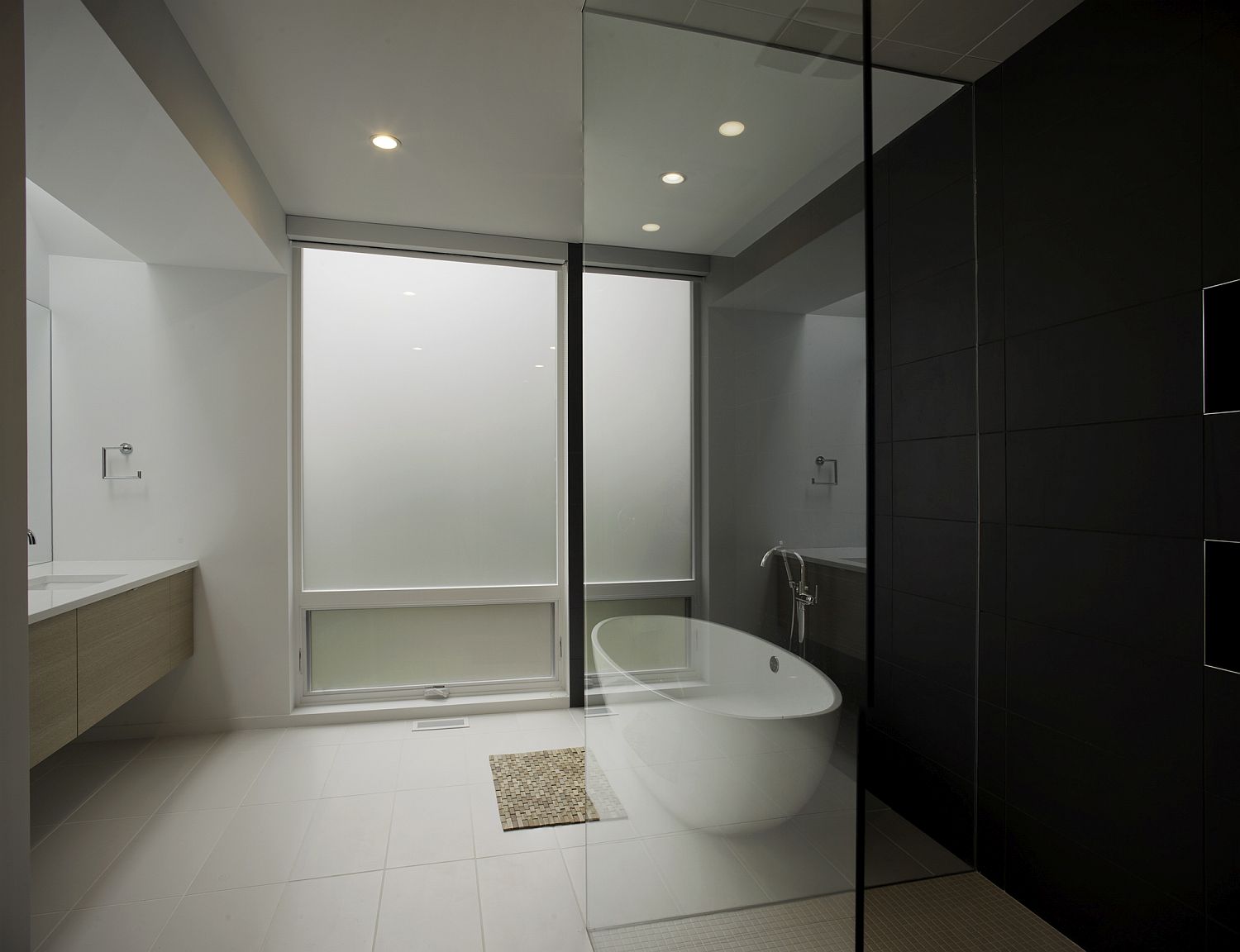 Liked the story? Share it with friends.