We love contemporary homes that blur traditional boundaries between the exterior and the indoors and give homeowners unabated access to the landscape. Set in a busy neighborhood, this Brazilian home offers just that with an L-shaped design that carefully shelters the garden area and the pool zone within. Embracing vernacular architectural principles and combining them with modernity, House of the Winds created by Leo Romano has a living area and social zone that effortlessly flows into the backyard. Even more impressive is its smart use of concrete and steel on the outside that gives the two intersecting volumes of the home a unique look.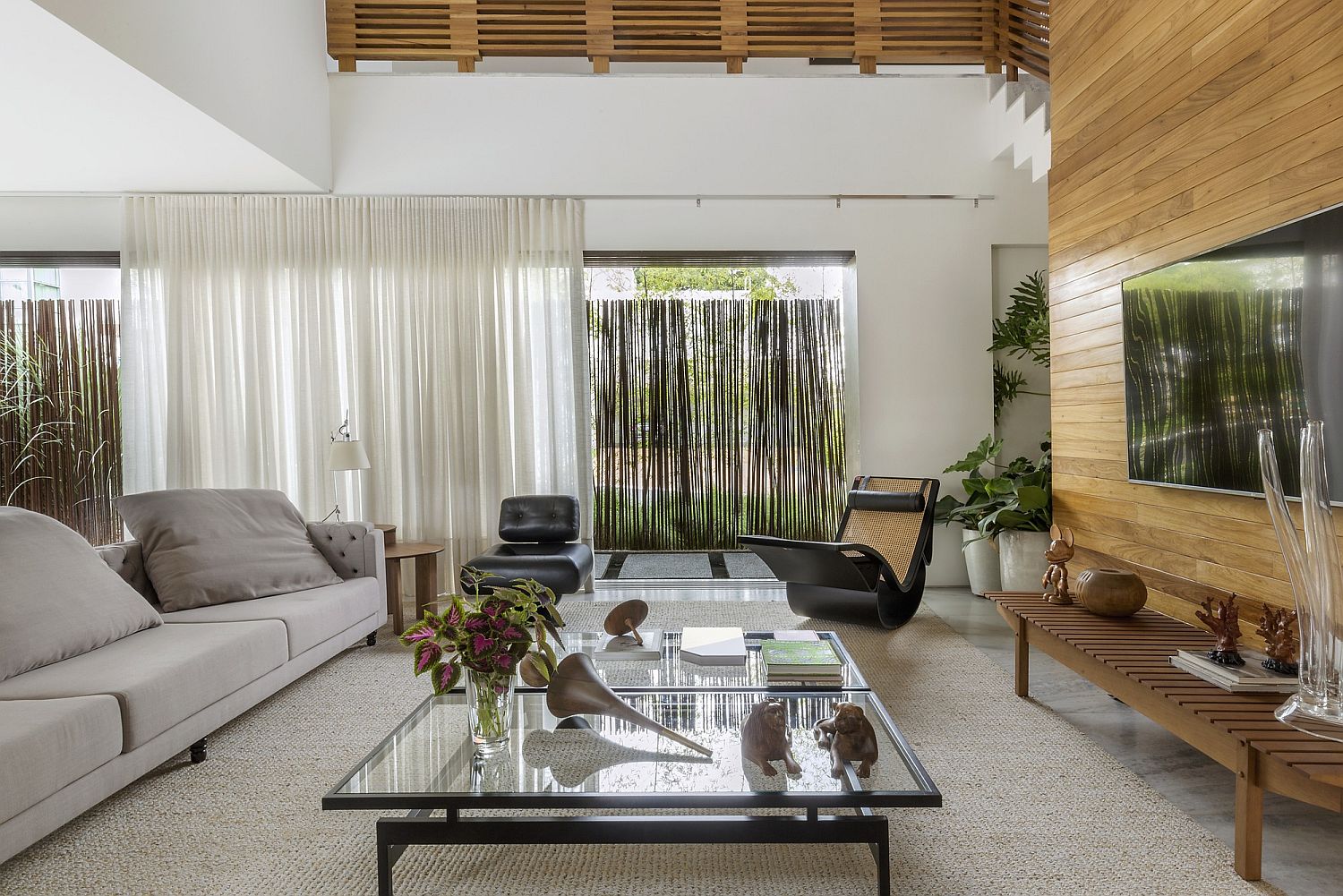 On the inside one sees a neutral color palette take over with décor designed by renowned Brazilian makers like Sergio Rodrigues and Oscar Niemeyer making the biggest impact. Even here color is kept down to a minimum with only the giant wall art piece above the dining room credenza offering a splash of brightness to an otherwise understated setting. Wood and white color scheme takes over every room of the house with the lower level containing the open living space, kitchen and dining and the top level housing the bedrooms.
RELATED: This Urbane Brazilian Home Brings Efficiency and Minimalism to a Serene Setting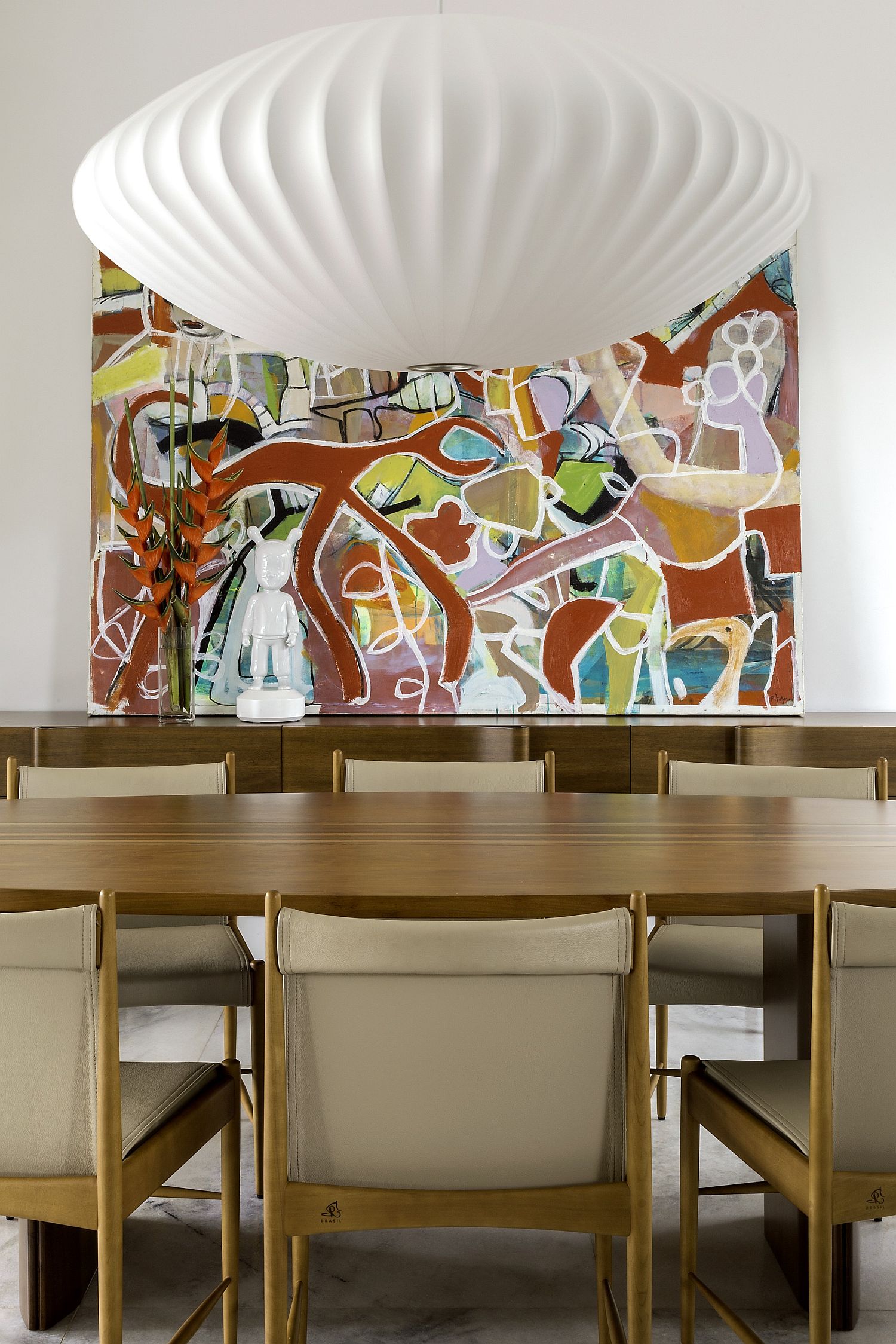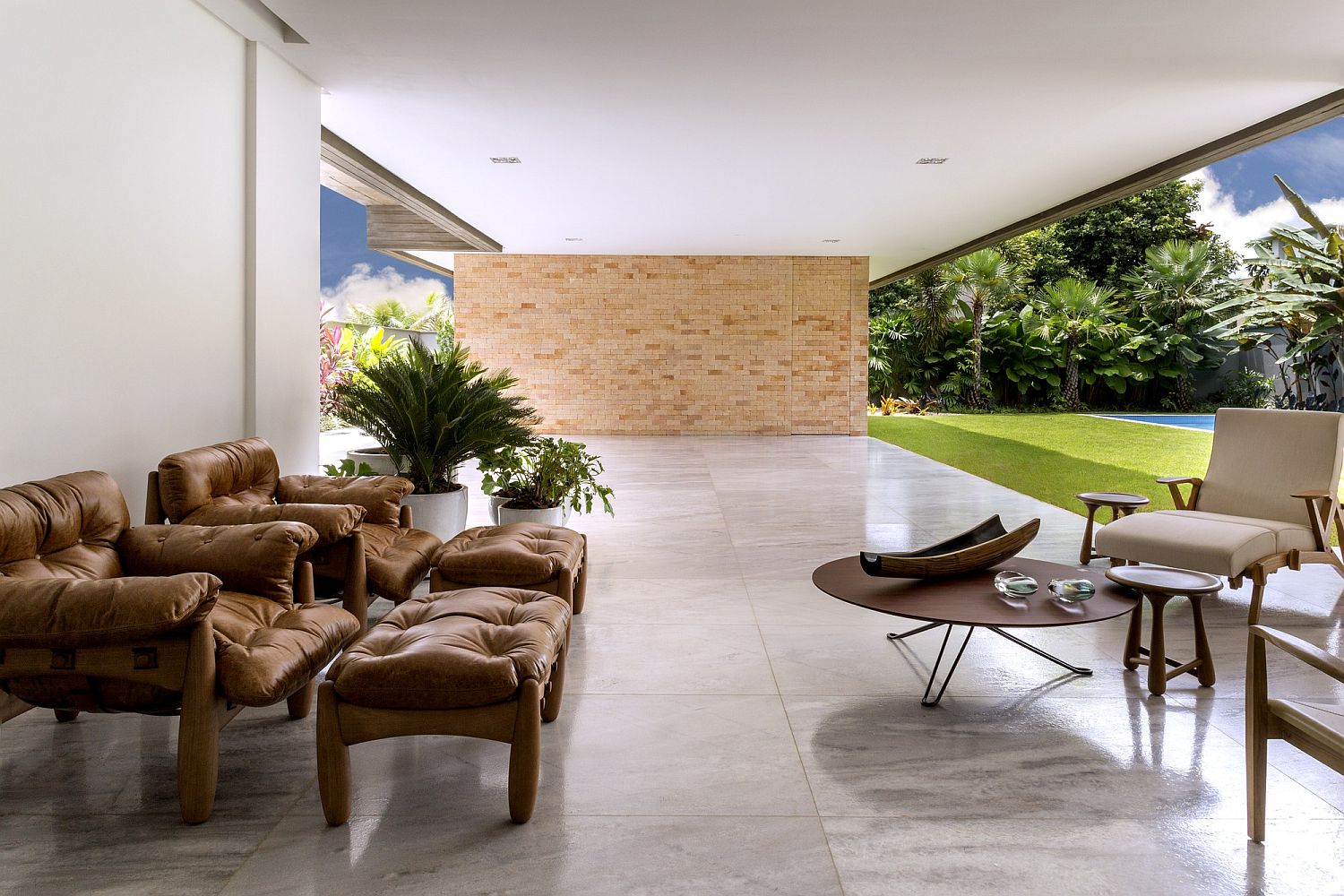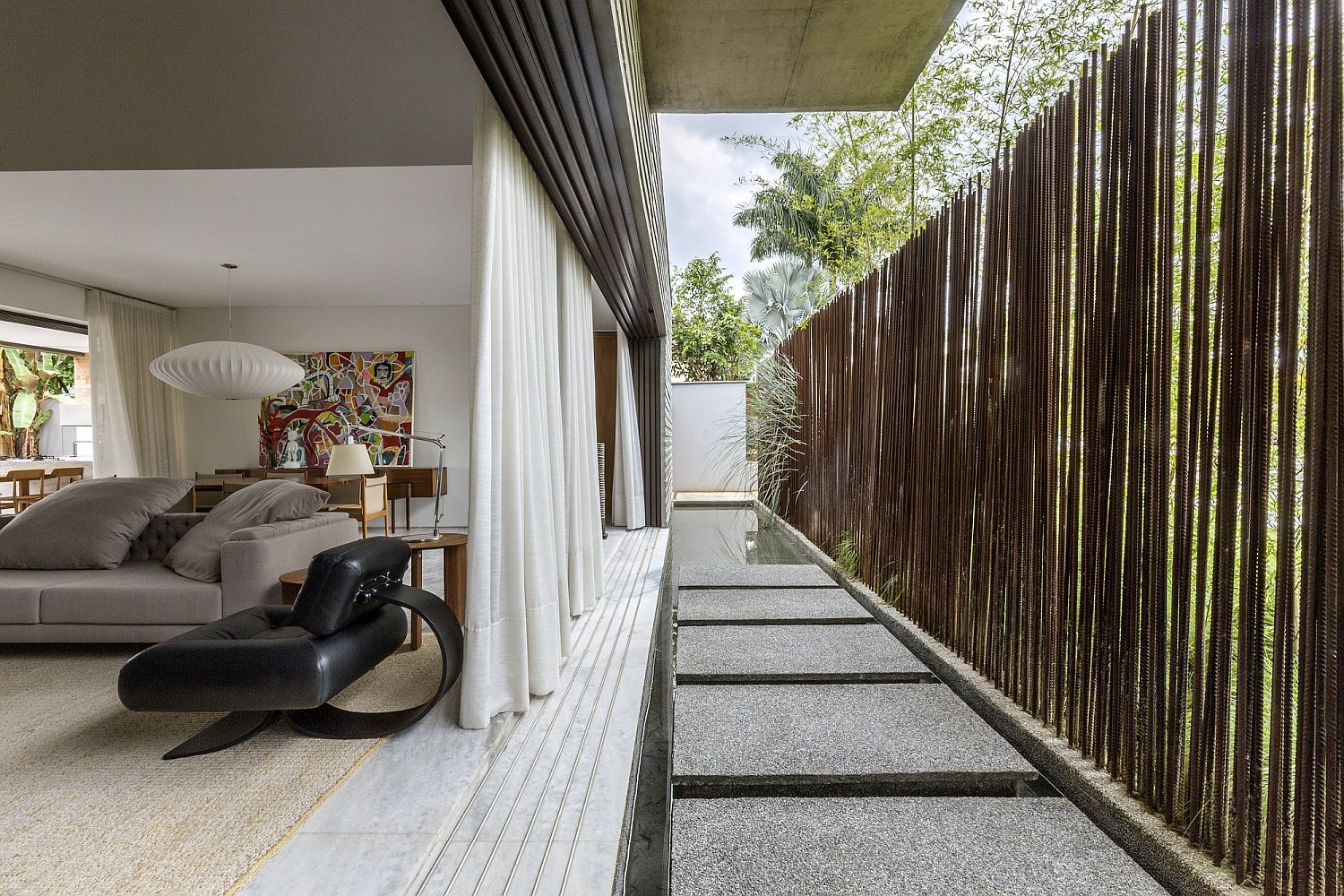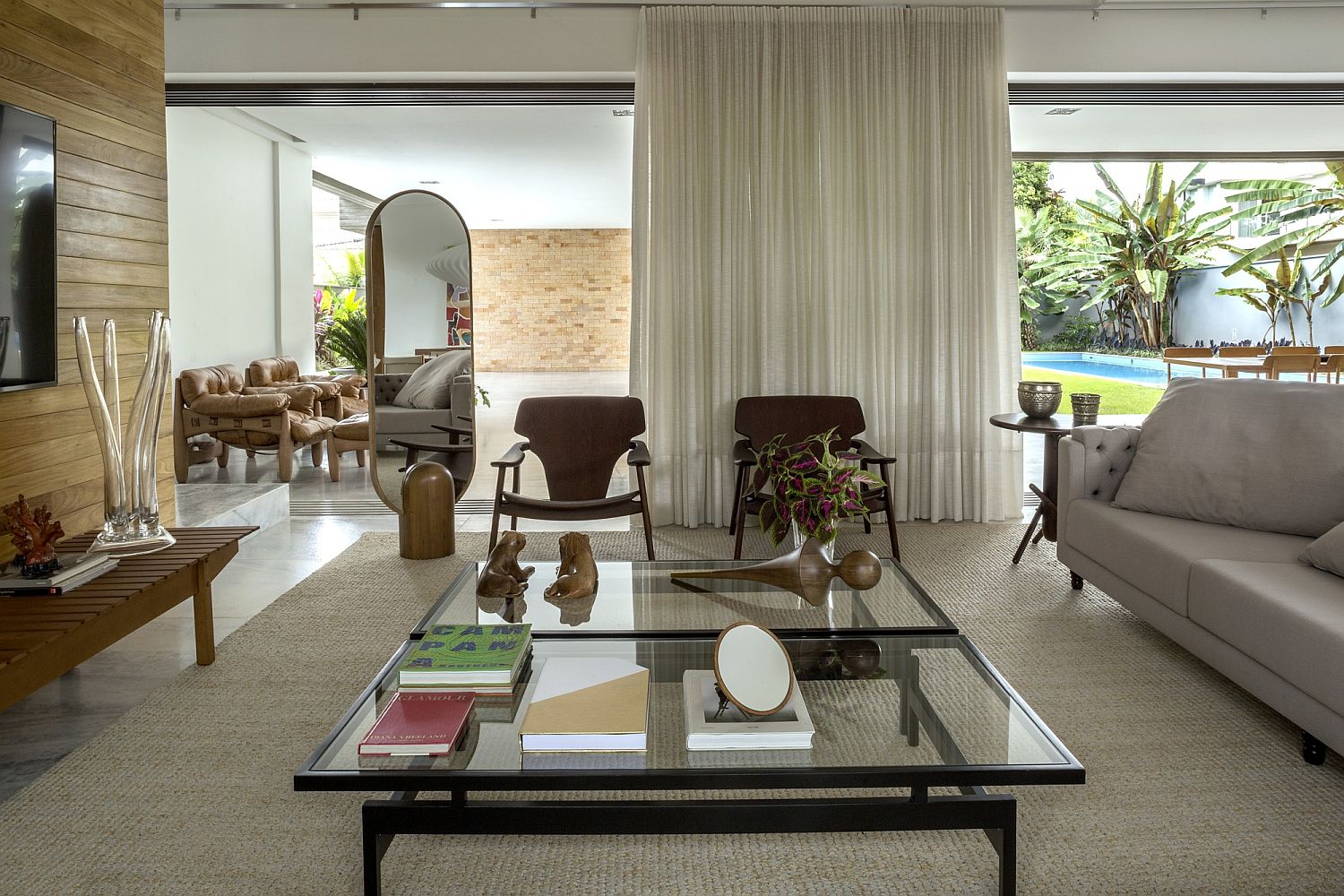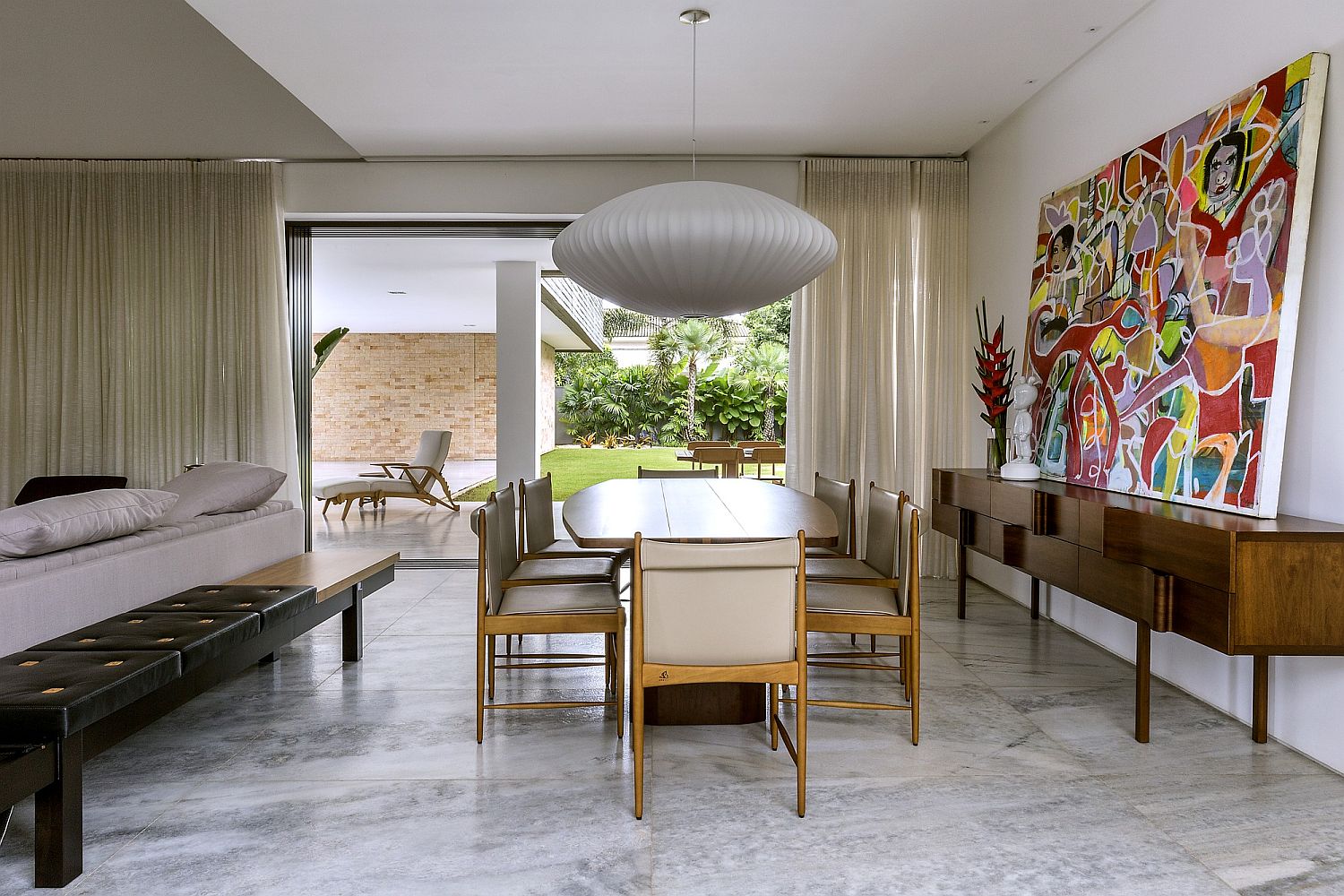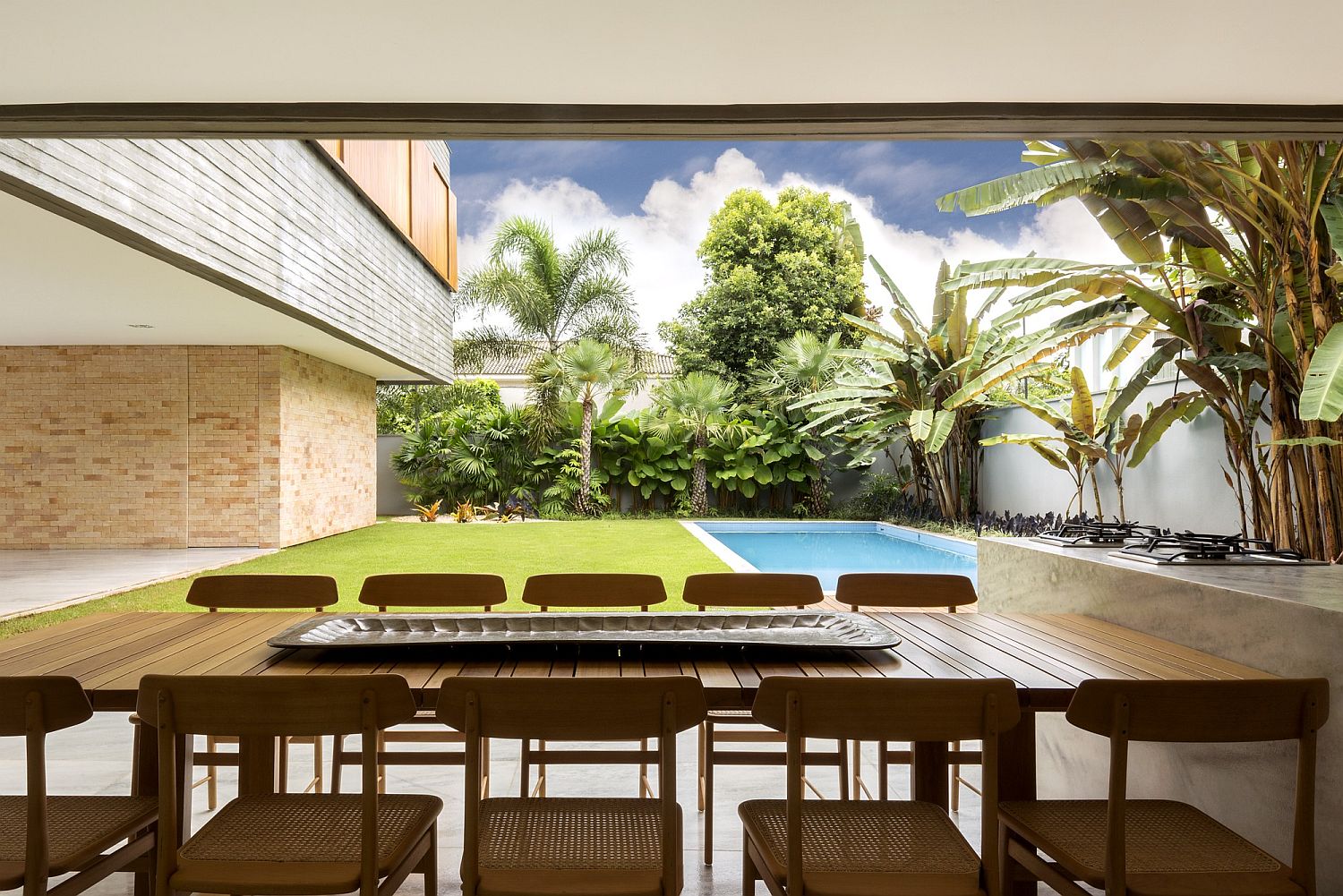 Greenery outside becomes an organic part of the house while sheers and drapes allow the homeowners to create a more sheltered and private setting whenever needed. Wooden windows and doors also add to the aesthetic appeal of the street façade while the interior remains chic, relaxing and perfect for an impromptu social gathering!
RELATED: Breezy Natural Vibe: Cantilevered Brazilian Home Captivates with River Views