We all know a backsplash is necessary for your kitchen to prevent the wall behind your sink from damage, but it can also be an aesthetic focal point in your kitchen. If you don't have a lot going on in your kitchen already, this is your chance to add that extra pizzazz. It's also a great way to change your kitchen style without having to pay for a full renovation. That's less stress for you and more money saved.
There are so many options to choose from when it comes to your kitchen backsplash style but you want to avoid a design that is so last year. We want that for you too. That's why we have compiled the latest kitchen backsplash trend for your viewing pleasure.
Wood
Wood is one of the most common materials used for backsplashes and this should come as no surprise. A wooden backsplash has a way of adding a polished and classy look to your kitchen. If that's the general decor style of your home, it will be a good fit. Your concerns about how safe it is to use wood in your kitchen are valid but as long as the wood is maintained properly, you have no reason to worry.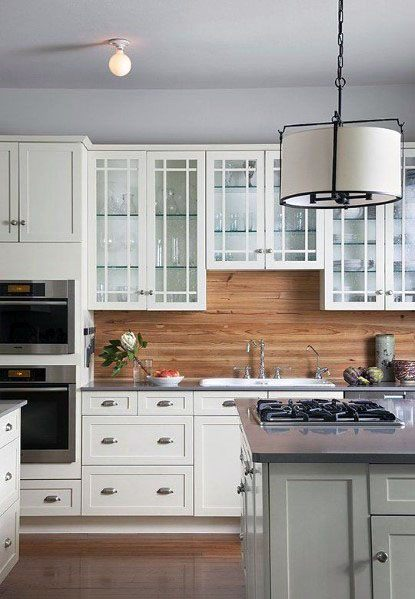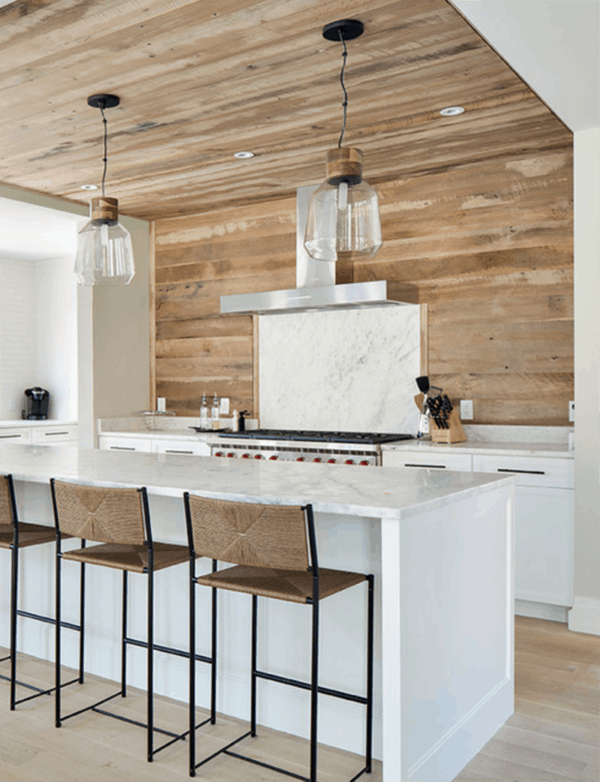 Chalk Wall
Chalkboards are no longer restricted to schools and are now found in more homes than before. A chalkboard wall is an absolute delight for creatives and families with children. It gives you the chance to give your kitchen an extra personal touch. You get to decide the final look by writing and drawing as much as you want. You can also switch things up whenever you want since the paint can be cleaned. With its solid black color, there's a classy feel to it.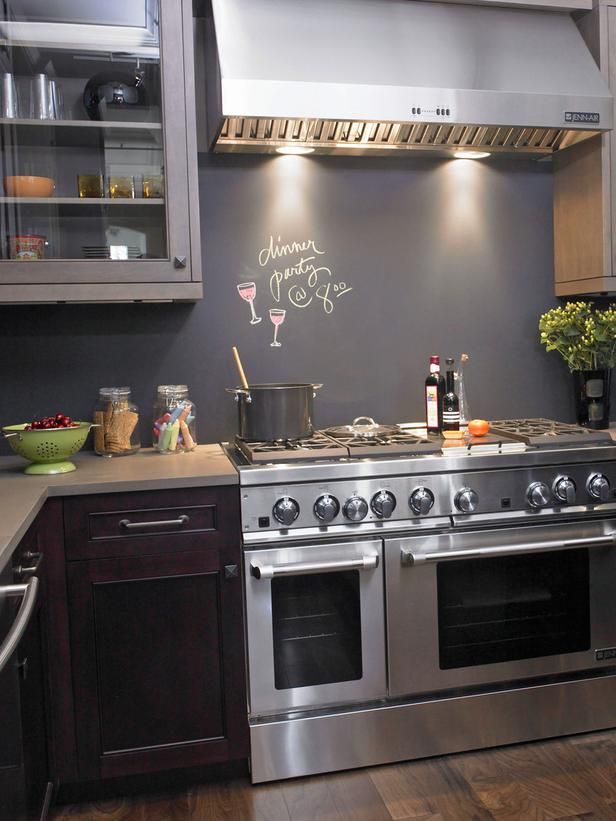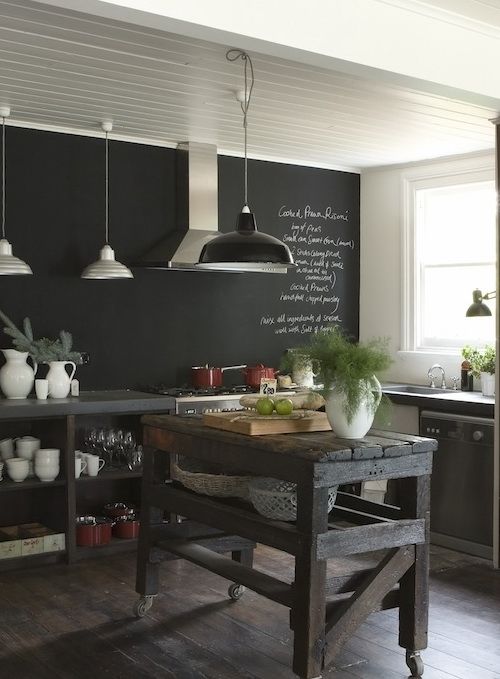 Carved Plaster
This is also called decorative plaster and has many uses, one of which is making backsplashes. When it comes to backsplashes, there are many beautiful designs to choose from. You can sculpt decorative elements to give the illusion of a different kind of texture. You should know that plaster relief walls can be harder to clean so you might want to go for a smooth one.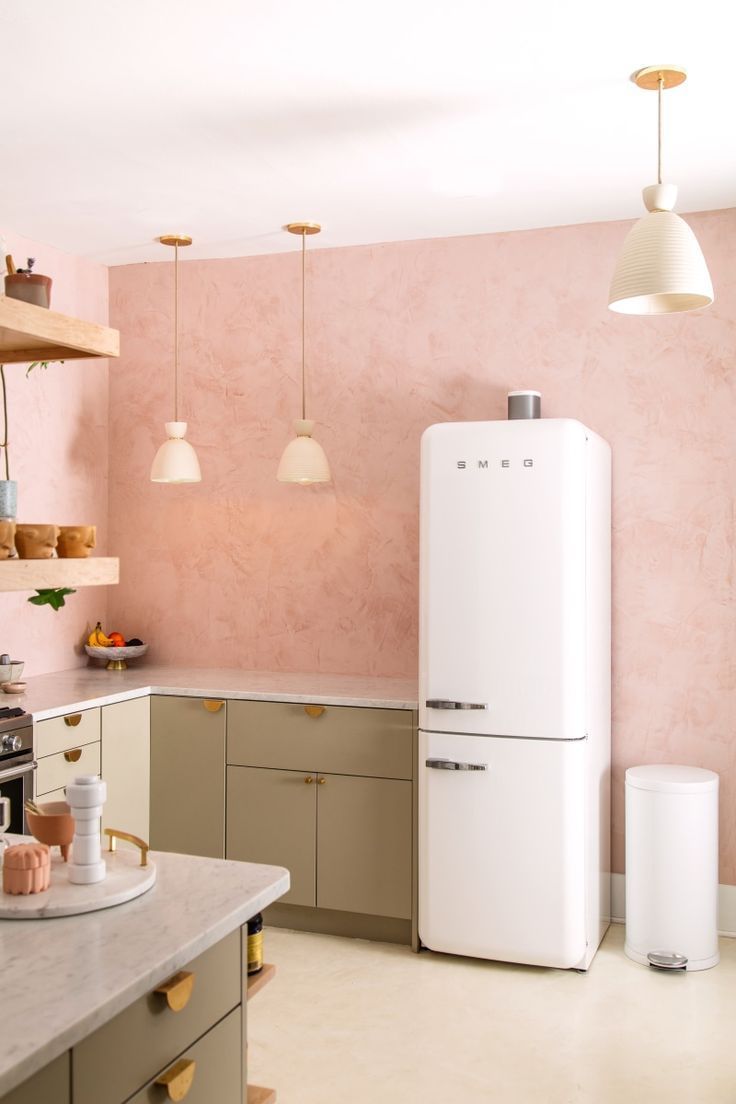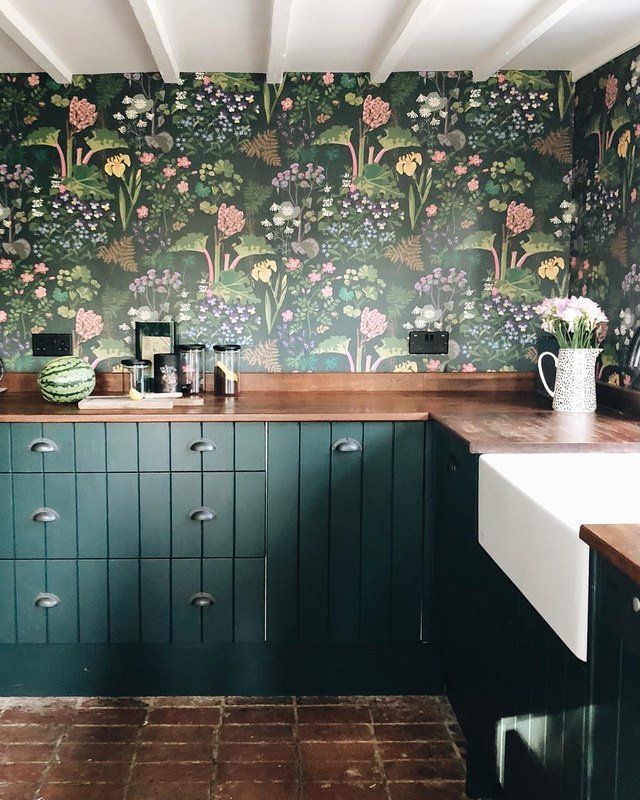 Geometric Tiles
Geometric tiles used for backsplashes are a trend that is here to stay. There are beautiful designs and a range of colors to choose from. With geometric tiles, you need to consider the current decor in your kitchen. You should not have other patterns as they can become disturbing to the eyes. Geometric tiles are loved because they are easy to clean and resistant to chemicals.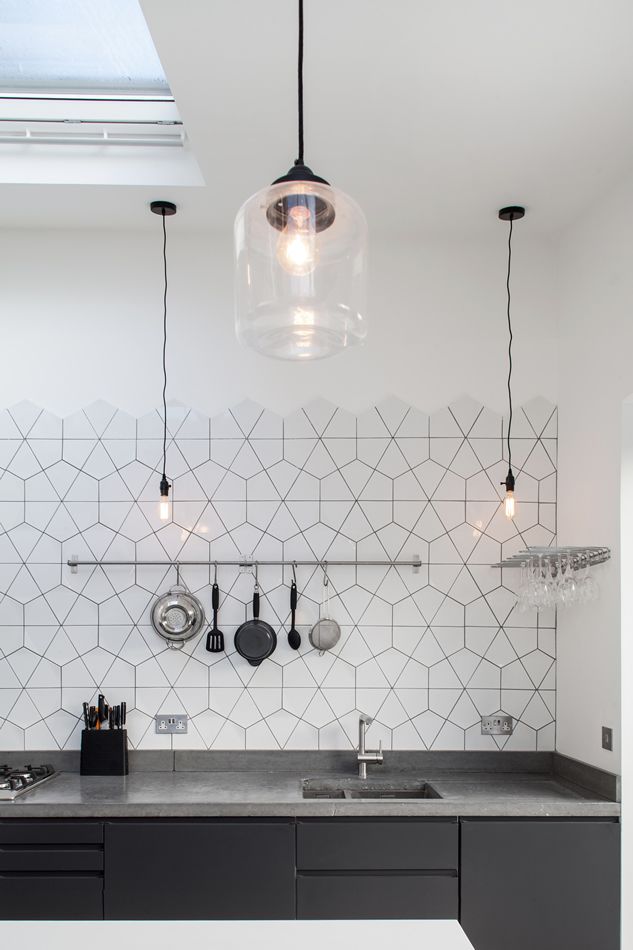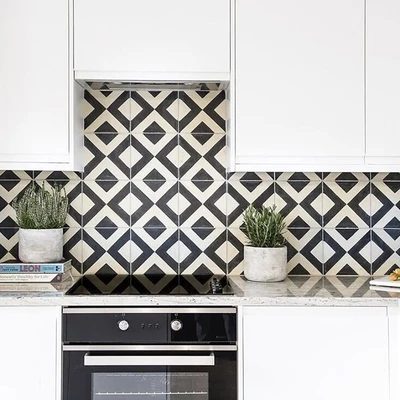 Mosaic
A mosaic backsplash will surely be the center of attention in your kitchen. If you need an original and affordable design, this is one you should try. Mosaic can be made with a variety of materials, most of which you already have in your home and refer to as "scrap". The materials that can be used include broken tiles, stained mirrors, seashells, glass, ceramic, and stones.
You only need to bring out your creative side and get working on a beautiful backsplash for your kitchen. If you're not into DIY activities, that's fine. You can always purchase mosaic tiles with a variety of designs to choose from. You would be glad to know maintaining a mosaic backsplash is not difficult.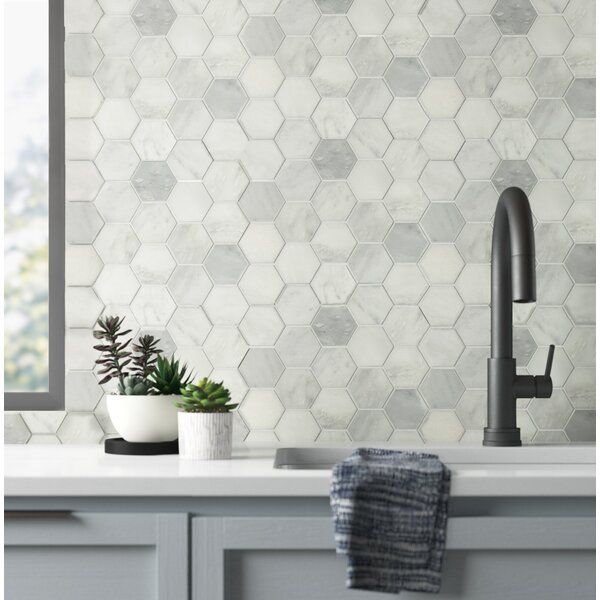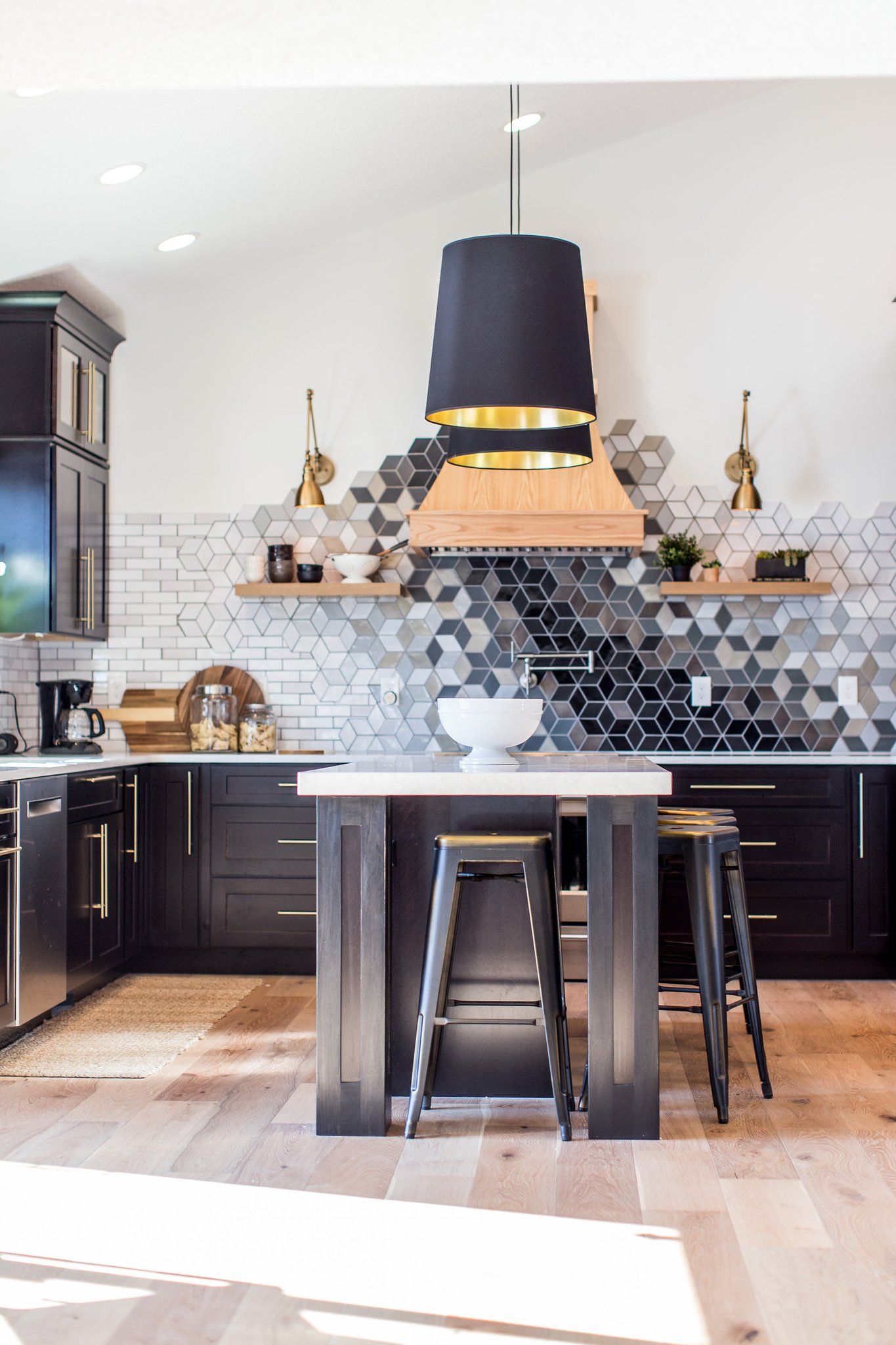 Glass Sheet
The use of glass sheets for your kitchen backsplash is trendy and low maintenance. Contrary to what you may think, a glass sheet backsplash can be durable and is easy to clean. Due to its overall smooth surface, it is resistant to the growth of microorganisms which can otherwise pose a health risk.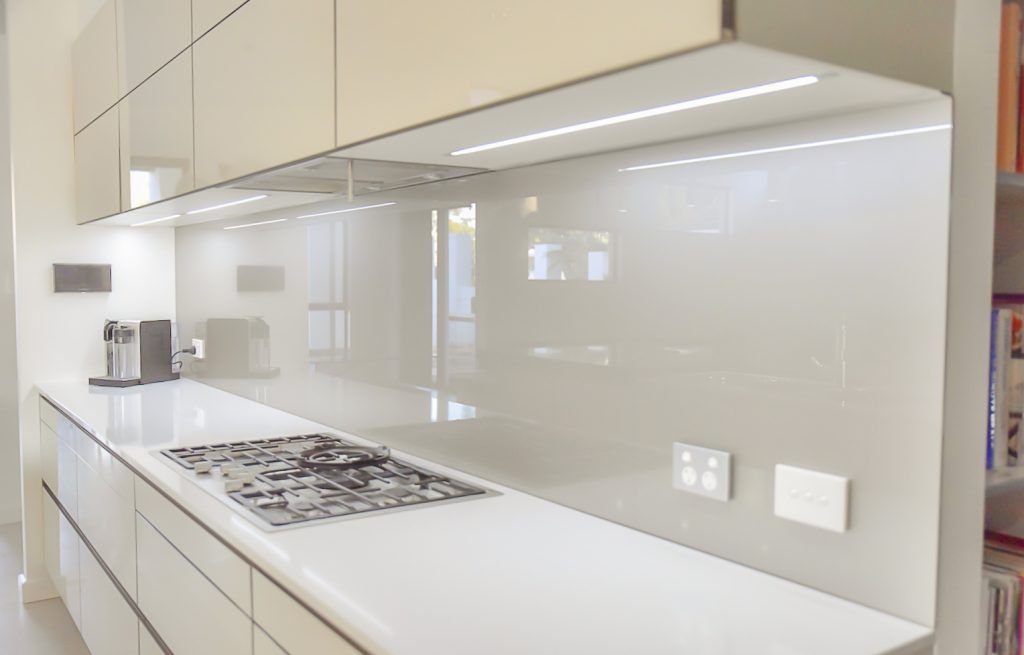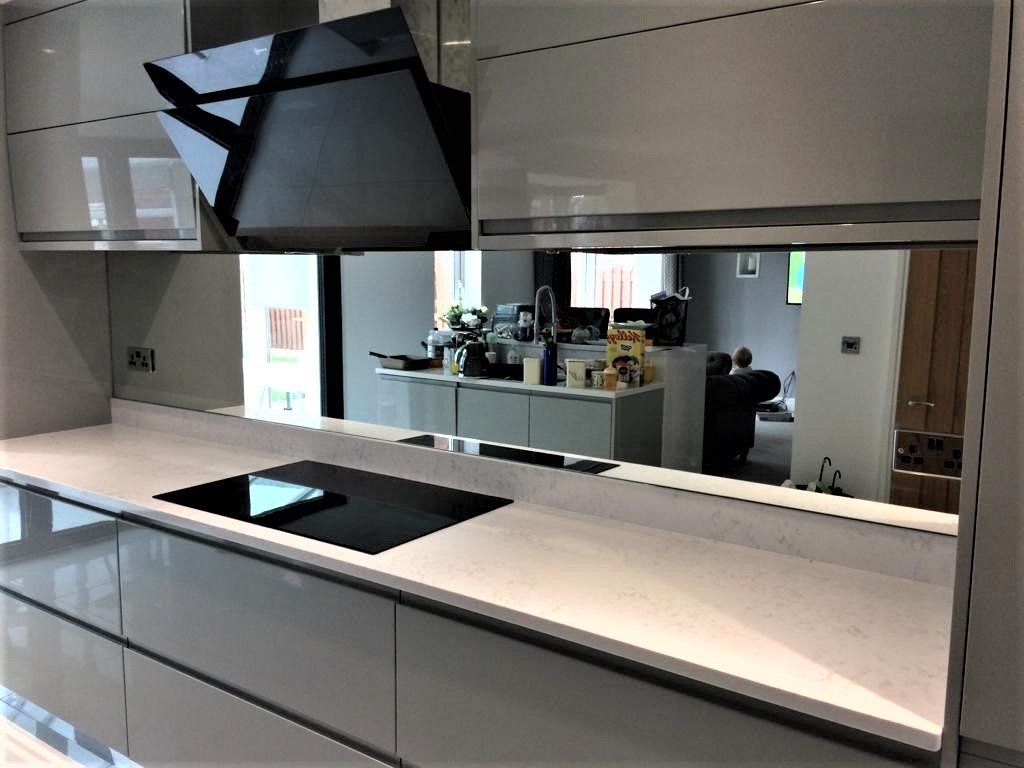 Mirror
Maybe it would be nice to catch a glimpse of your reflection while cooking? A mirror backsplash gives your kitchen a modern look. It also gives the illusion of space which makes it a great choice for small kitchens. It's not news that a cluttered and cramped kitchen is not a good sight so if there's nothing you can do about the size of your kitchen, you can at least make do with an illusion.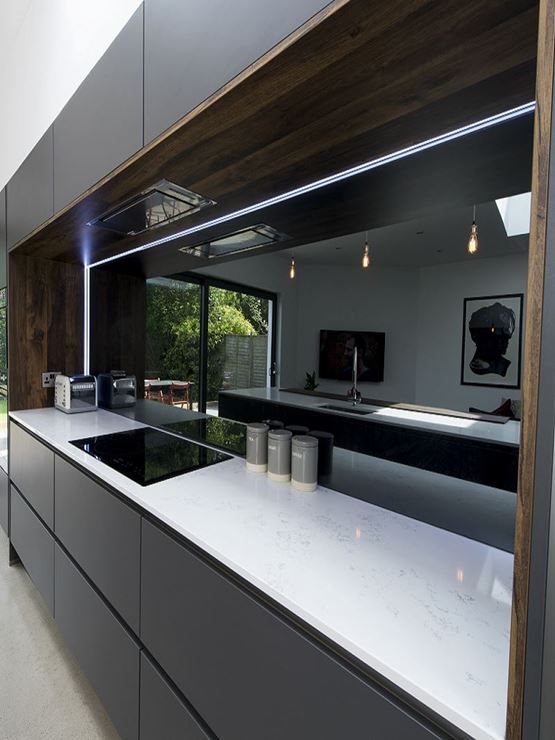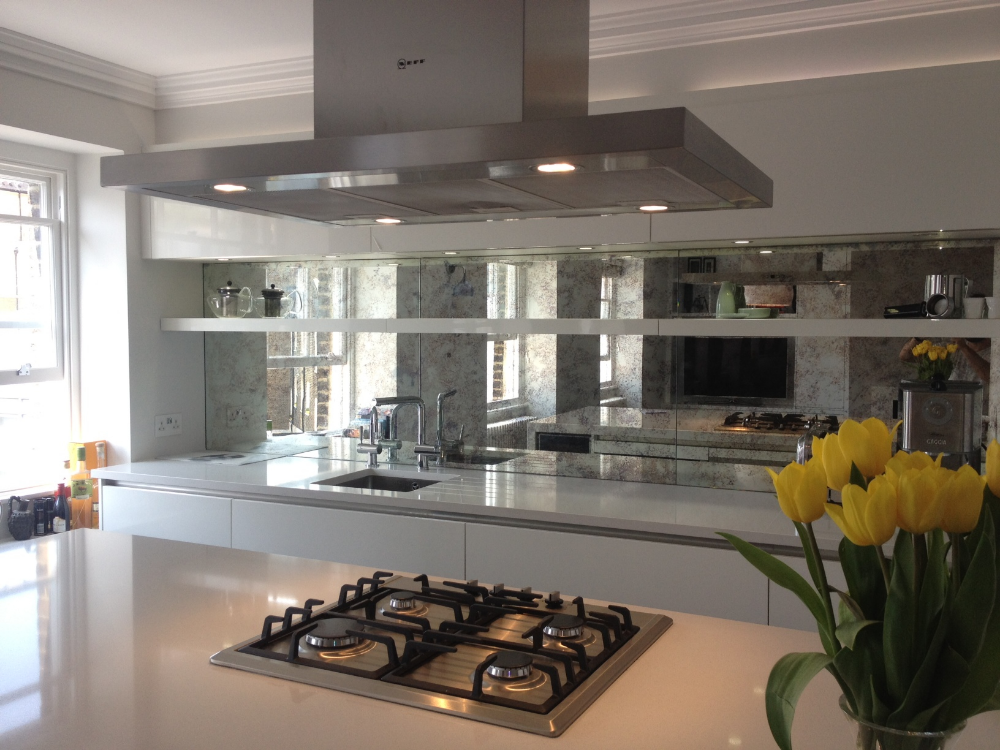 Artsy Backsplash
One thing about art is that it always adds a certain kind of beauty to any space. Adding art to your kitchen is always a great idea. You must take into consideration the other decor pieces and decor style of your kitchen before choosing the kind of art you want. The ease of maintenance is dependent on the art technique and surface used.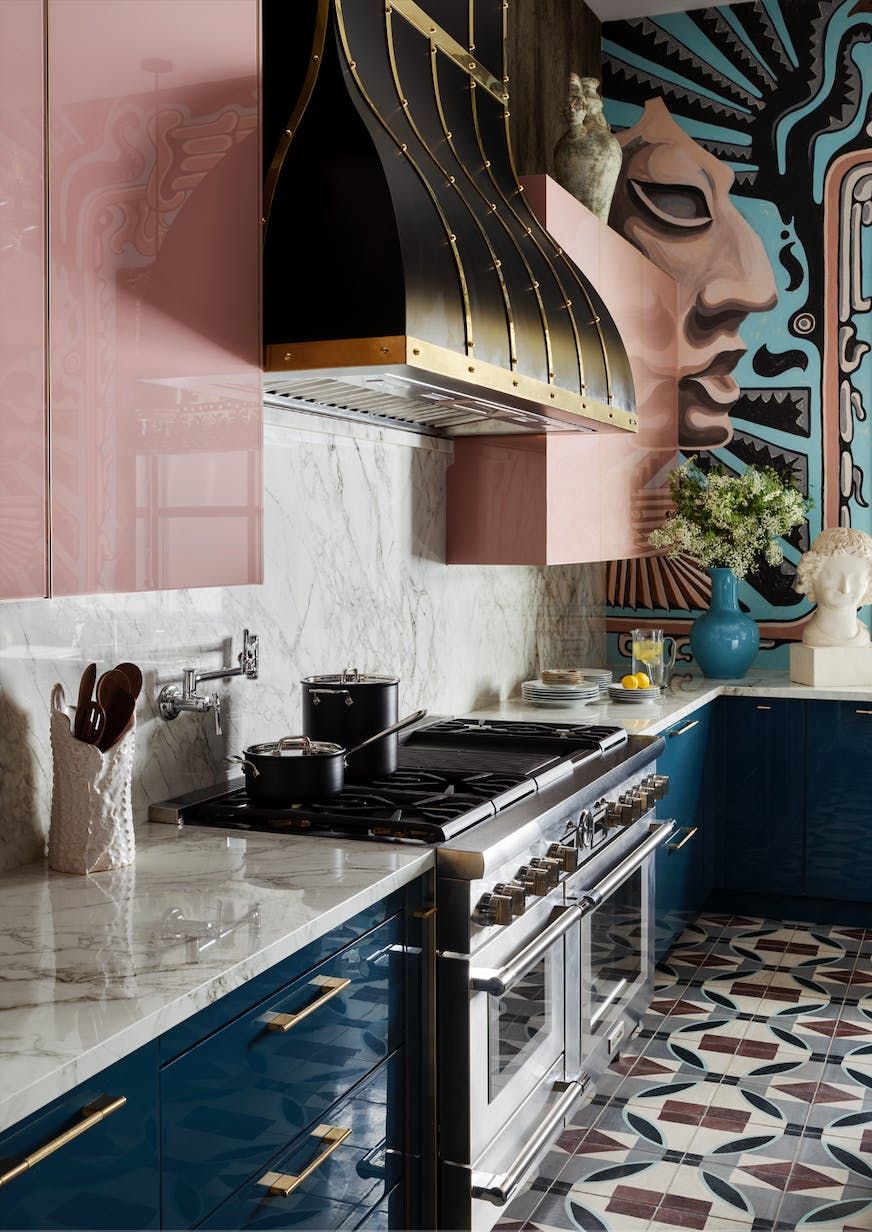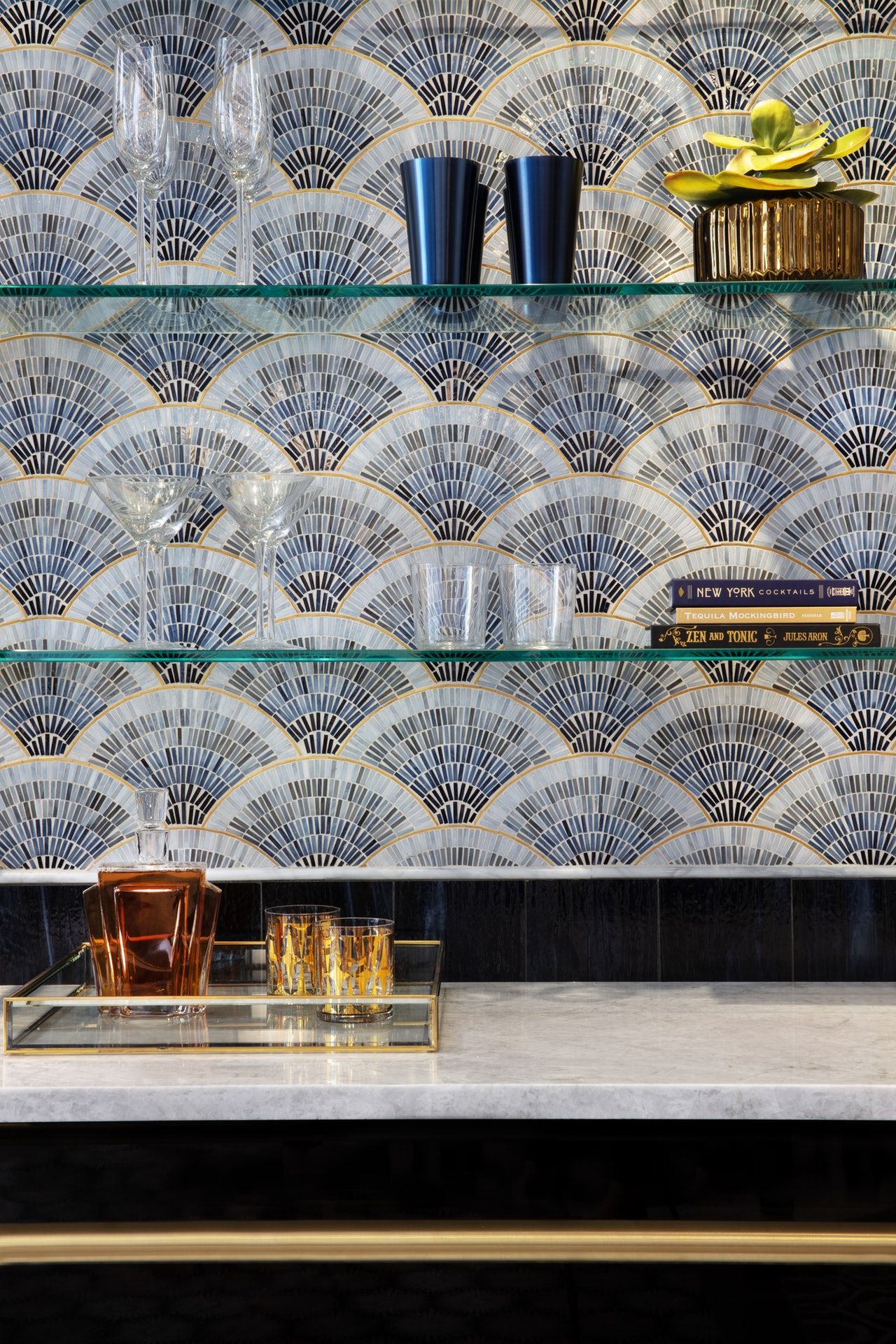 Brick Wall
Brick is a strong and durable choice for a backsplash. It has been in use for a long time and is still trendy. It gives a rustic feel to your kitchen so if that's your style, you should go for it. A brick backsplash is not one you'll have to replace yearly. To prevent the growth of molds and other microorganisms, cover the seams with moisture-resistant varnish. Once that is done, it becomes easy to clean.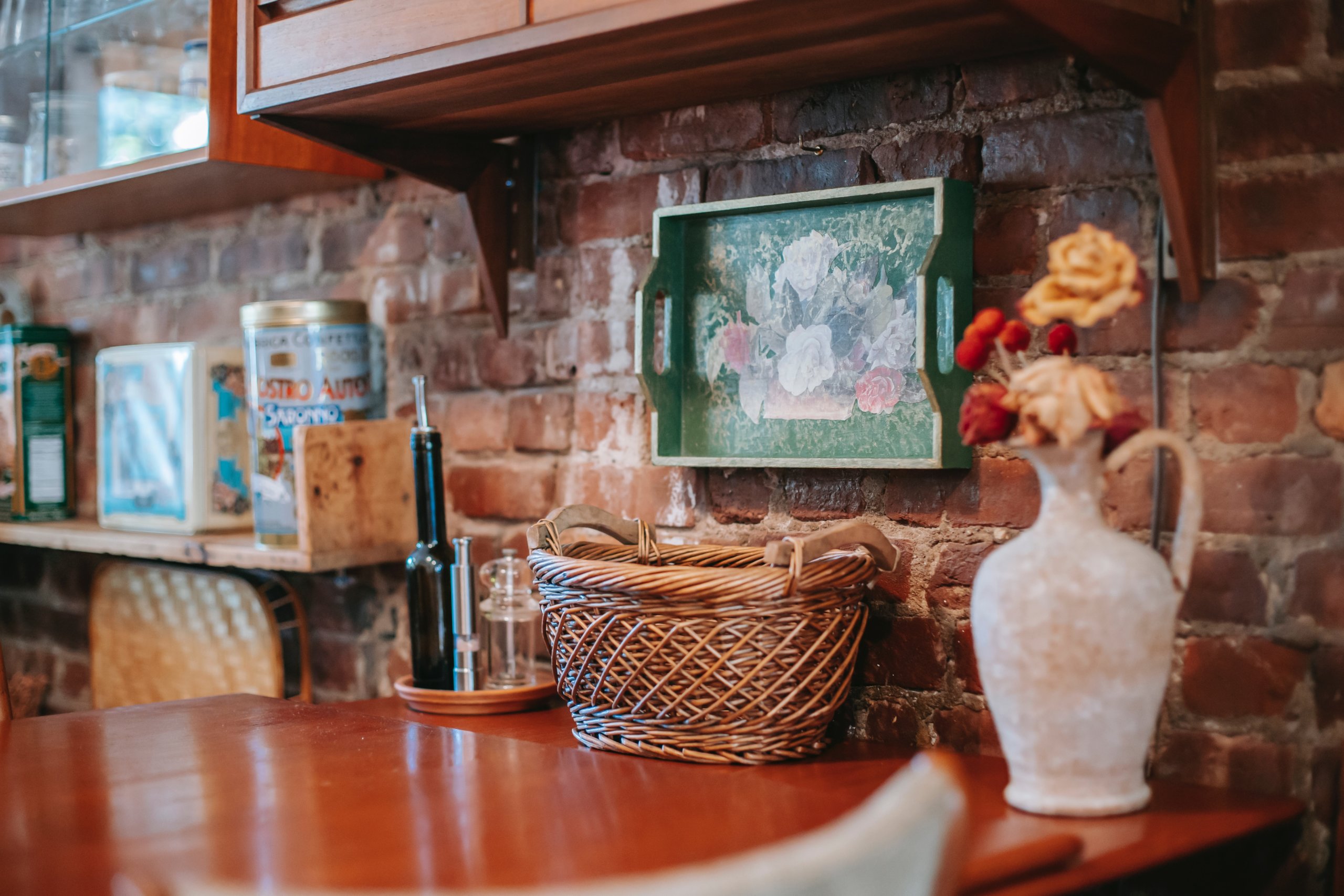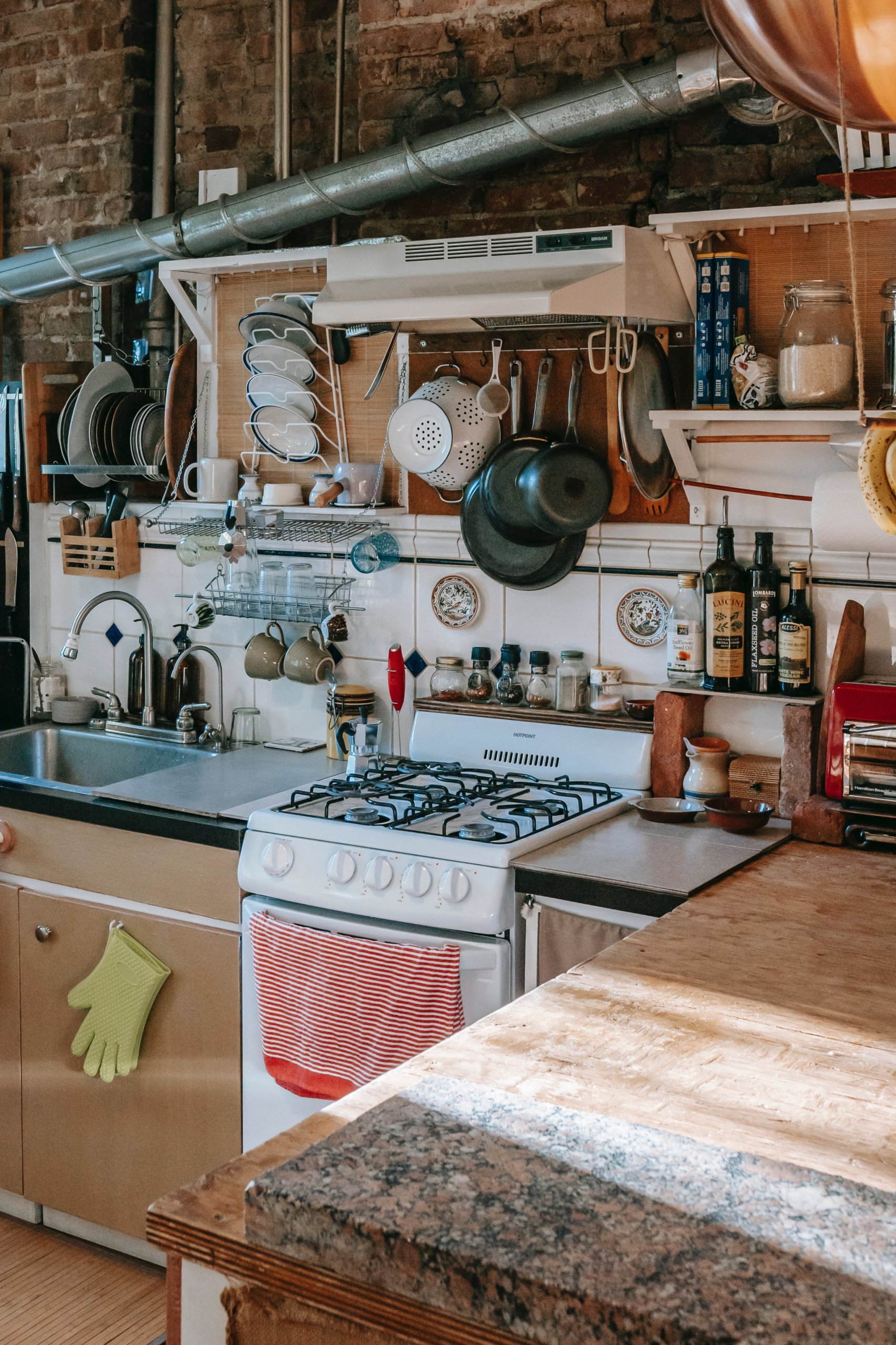 Natural stone
The beauty of a natural stone backsplash cannot be overemphasized. Different stones can be used like marble, granite, and basalt. They require special care because of their porosity but it's nothing difficult. They should be re-sealed at least once a year to prevent them from absorbing moisture. Give your kitchen that modern look with this backsplash.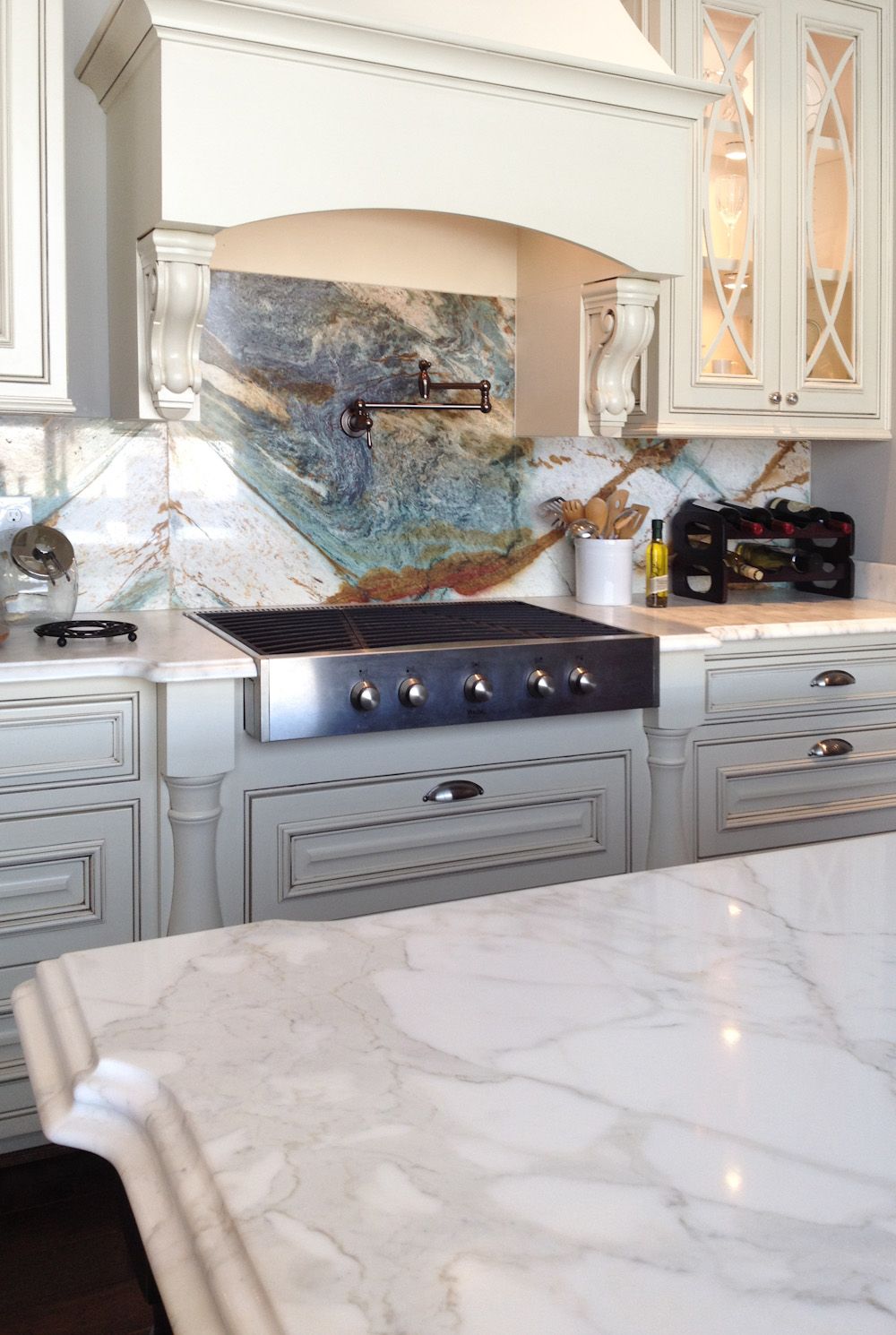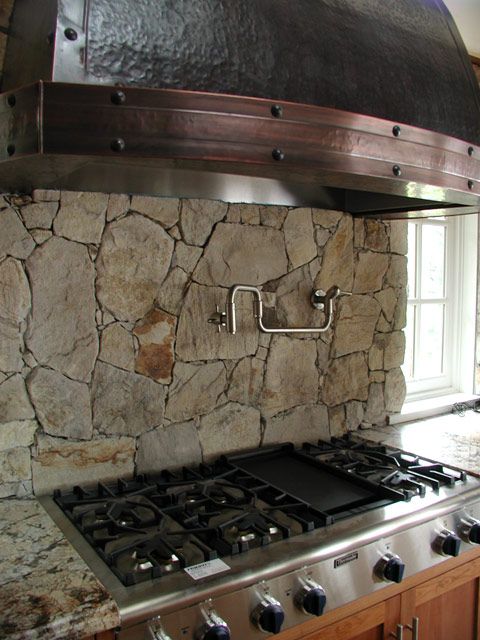 Stay on top of your game with your interior decoration. You don't have to give up aesthetics for functionality when they can both work hand in hand. Whether your style is modern, minimalist, or traditional, there is a perfect backsplash on our list for you.