Danish silversmith and craftsman Kay Bojesen (1886-1958) was an extraordinary talent. Starting out in a grocery store, he was fortuitously offered an apprenticeship with esteemed Danish silversmith Georg Jensen.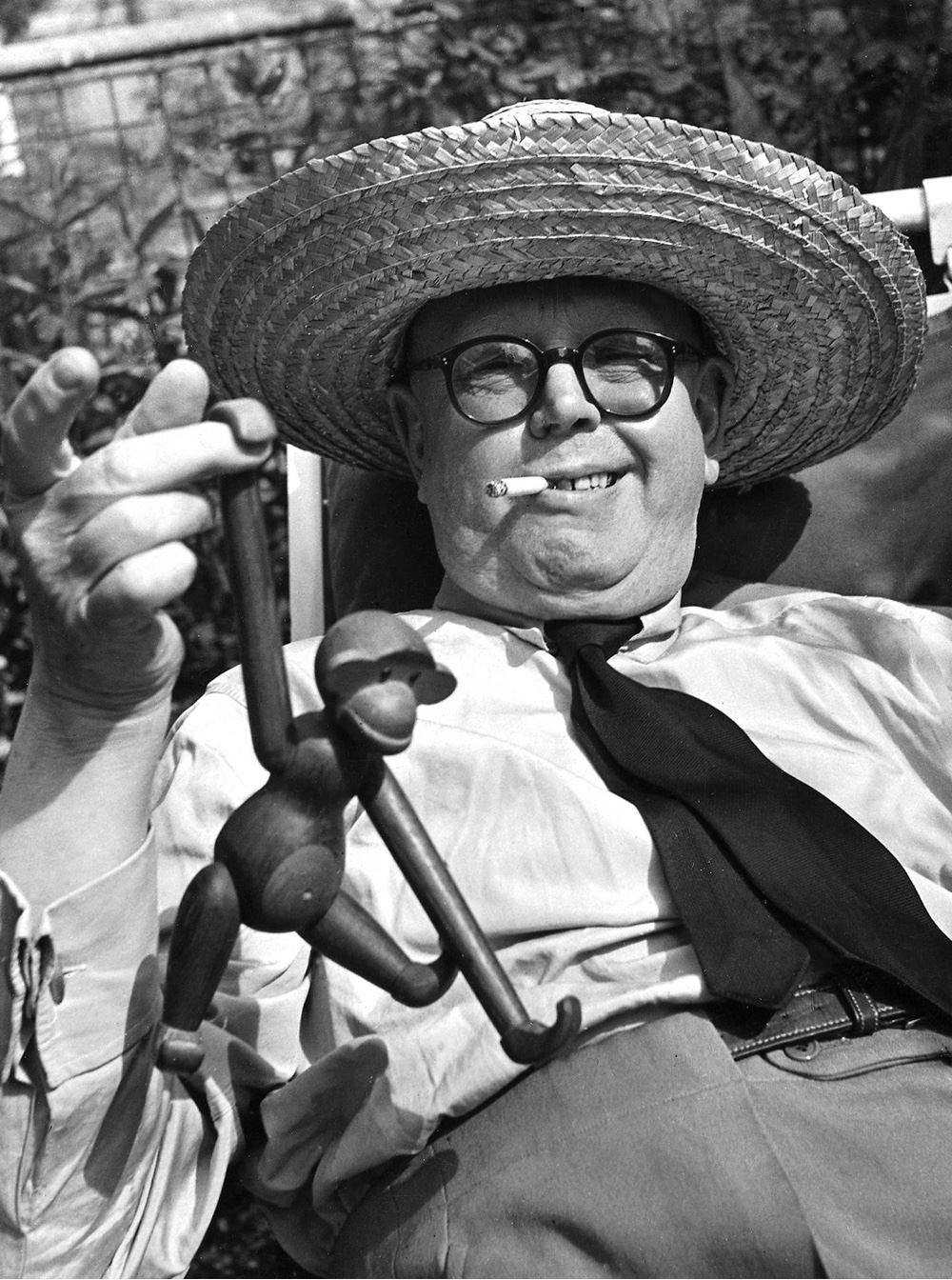 Silversmith
Kay Bojesen graduated as a silversmith in 1910 after successfully completing his apprenticeship at Georg Jensen's workshop, where he gained much recognition. Working as a silversmith in Paris for a time, he exhibited at the Paris World Fair in 1925. Some years later, Bojesen's silverware was awarded the Grand Prix at Milan's 1951 world exhibition. In 1952, Kay Bojesen was appointed Purveyor to the King of Denmark. Besides royalty feasting with the aid of his polished silverware, Bojesen's forks, knives and spoons furnish the cutlery drawers of Danish embassies the world over. Of course, they are also enjoyed everyday by "ordinary" people.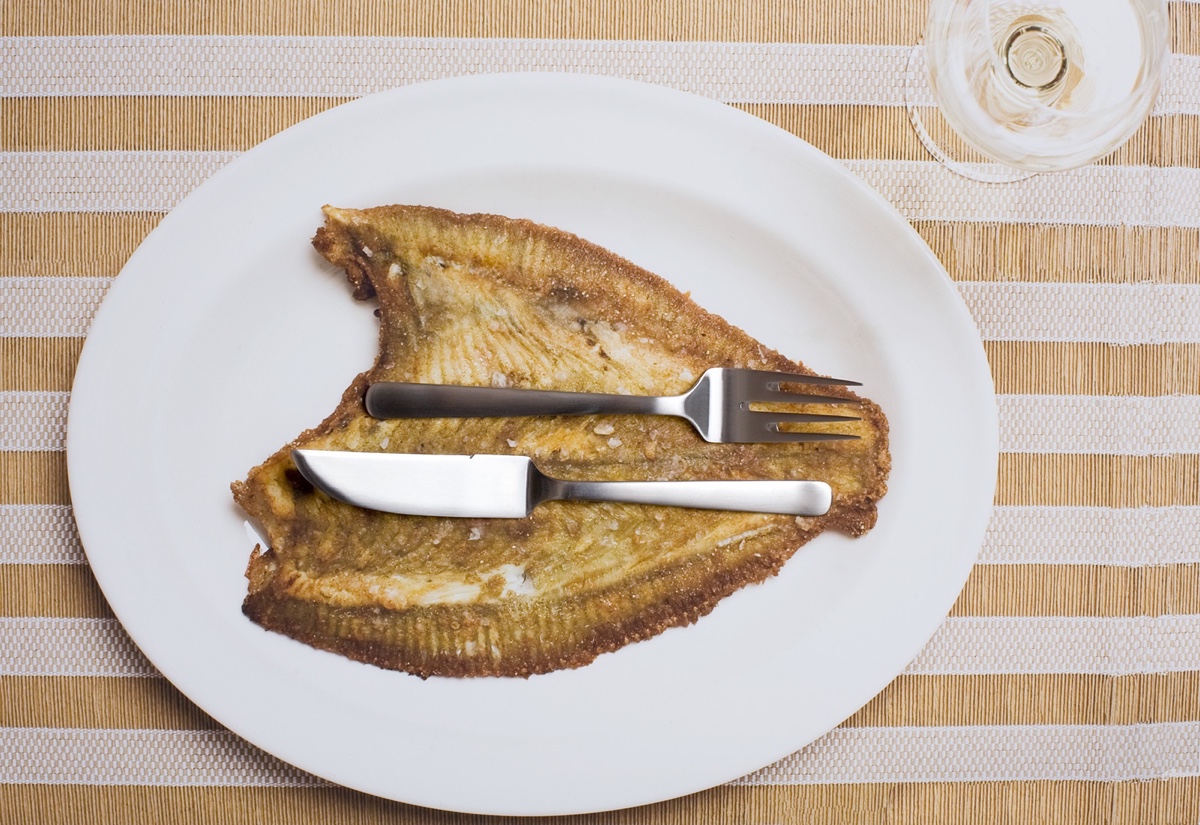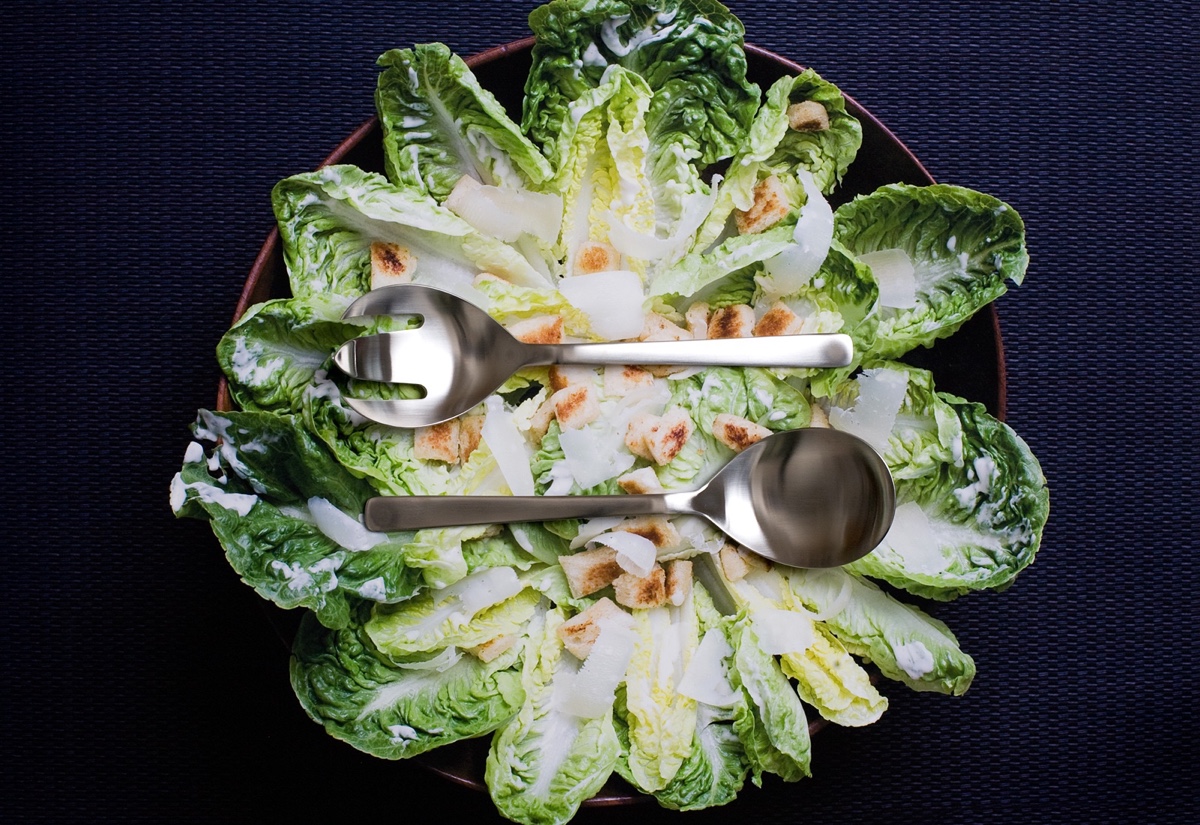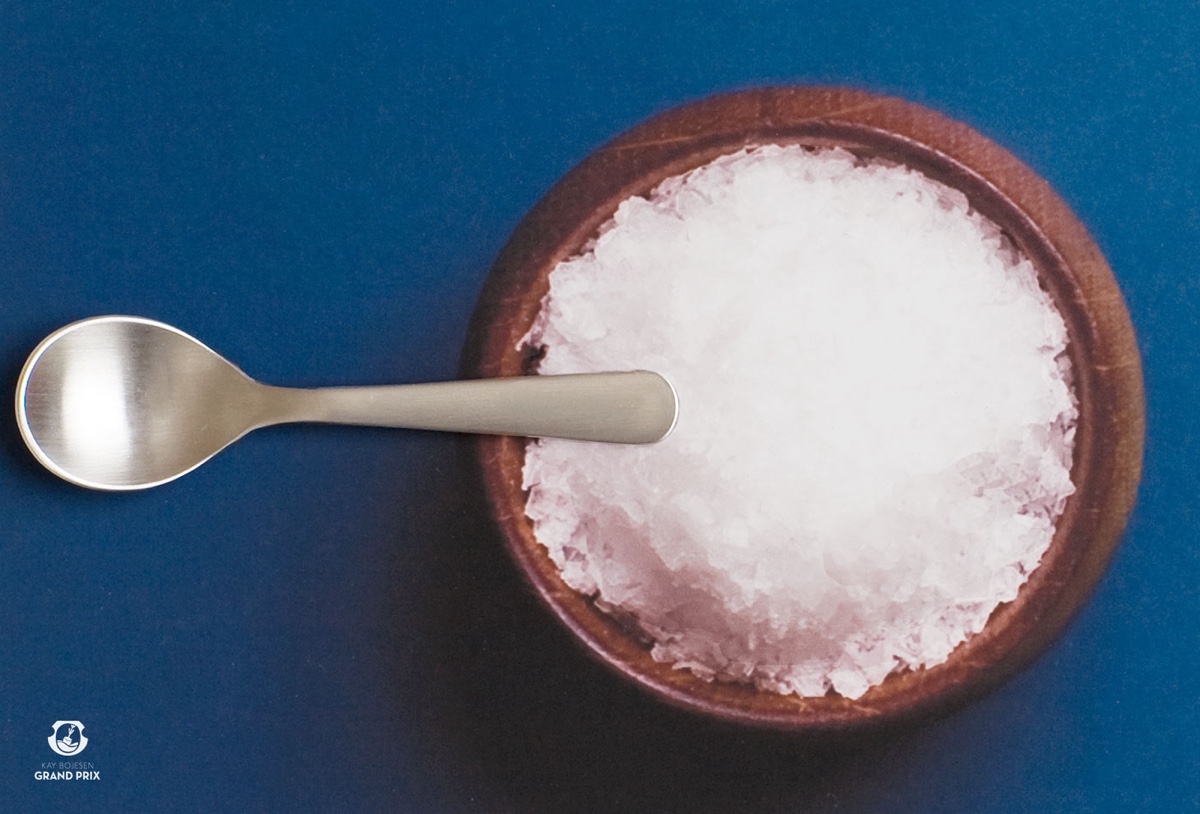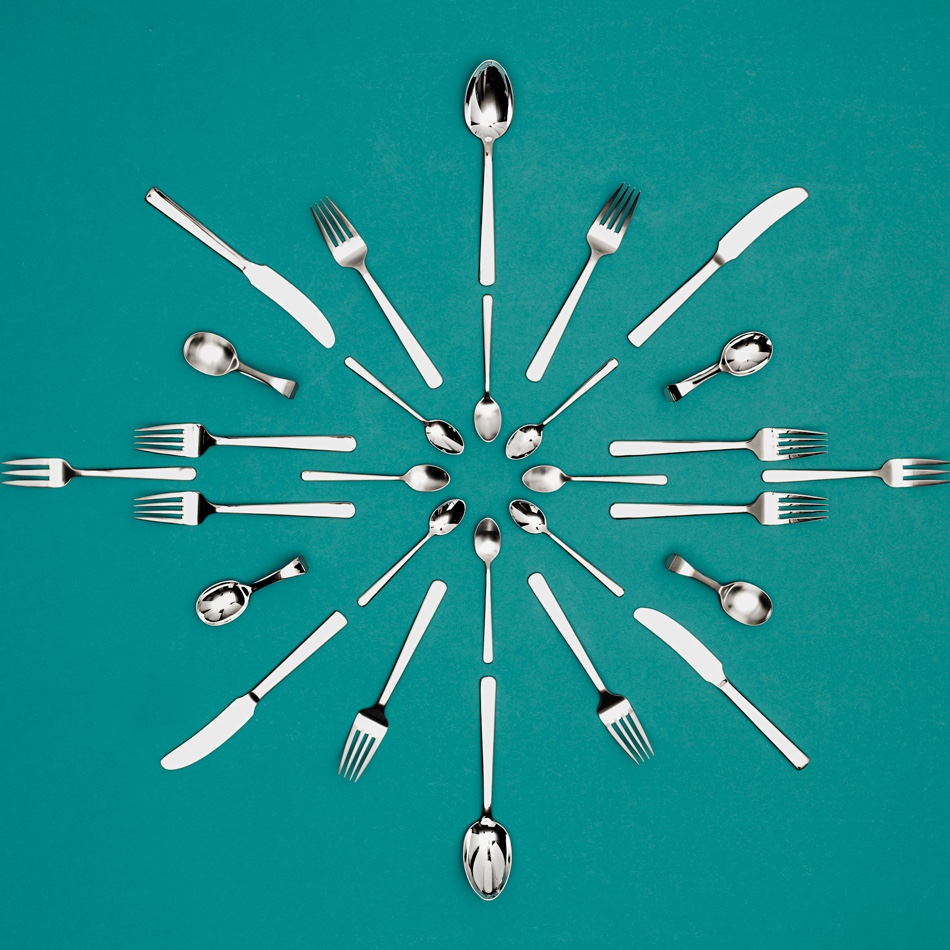 Grand Prix collection images © Kay Bojesen Aps.
Progressive
Far from a purist in the traditional sense, Bojesen enthusiastically welcomed the burgeoning functionalist movement in Danish crafts and believed utensils were "born from demand, not from aesthetic reflection" (Source: Kay Bojesen). The principles of form and function were important considerations in Bojesen's work: silverware was meant to be useful, not merely refined and ornate.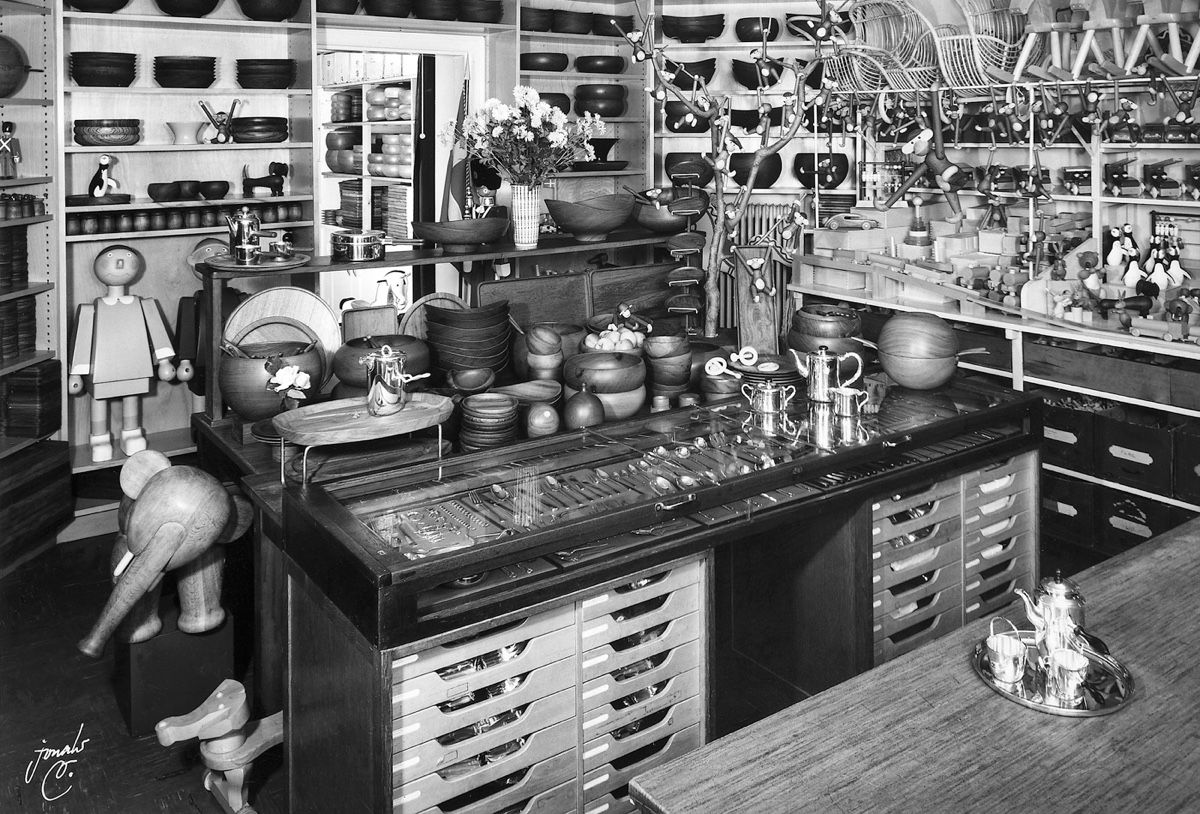 Kay Bojesen was a true champion of Danish design. In 1931, he co-founded the Den Permanente association in Copenhagen. This shop and exhibition space was a showcase for the best in Danish design, presenting works by Hans J. Wegner, Arne Jacobsen and Finn Juhl among others. In 1932, Bojesen opened a basement shop and workshop at Bredgade 47, Copenhagen. Used for silversmithing and woodturning, the space also housed a wonderfully chaotic jumble of Bojesen's many winsome creations, from shiny silverware to monkeys and royal guards. Bojesen lived in Arne Jacobsen's modernist 1934 Bellavista housing estate. North of Copenhagen and overlooking Øresund, it is where he would welcome many progressive architects and designers of the time.
Woodturner
In addition to his silversmith credentials, during the 1930s Kay Bojesen would explore a passion for woodturning, choosing to concentrate his creative efforts on small wooden objects. Bojesen believed a product should be "round and soft and feel good in your hand" (Source: Kay Bojesen Denmark). His wooden toys, with their honest nature and impish humour, helped to make him world-famous.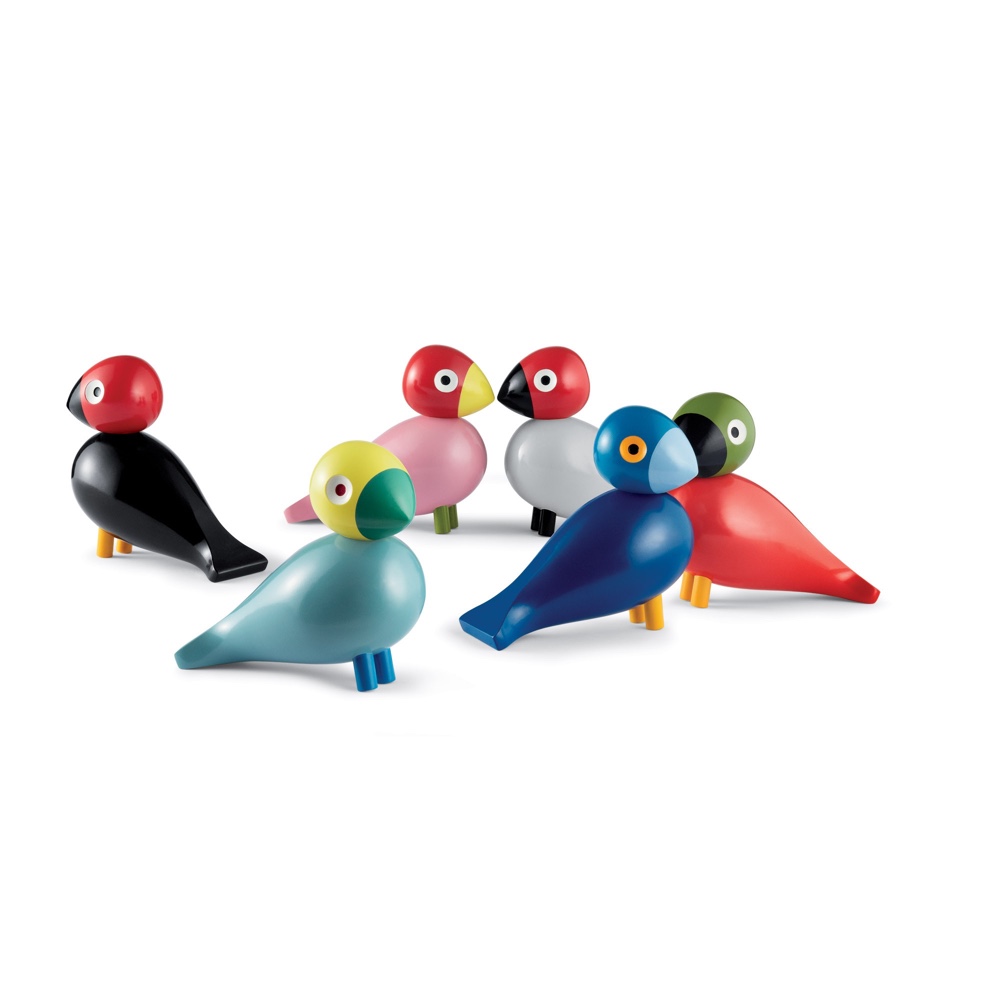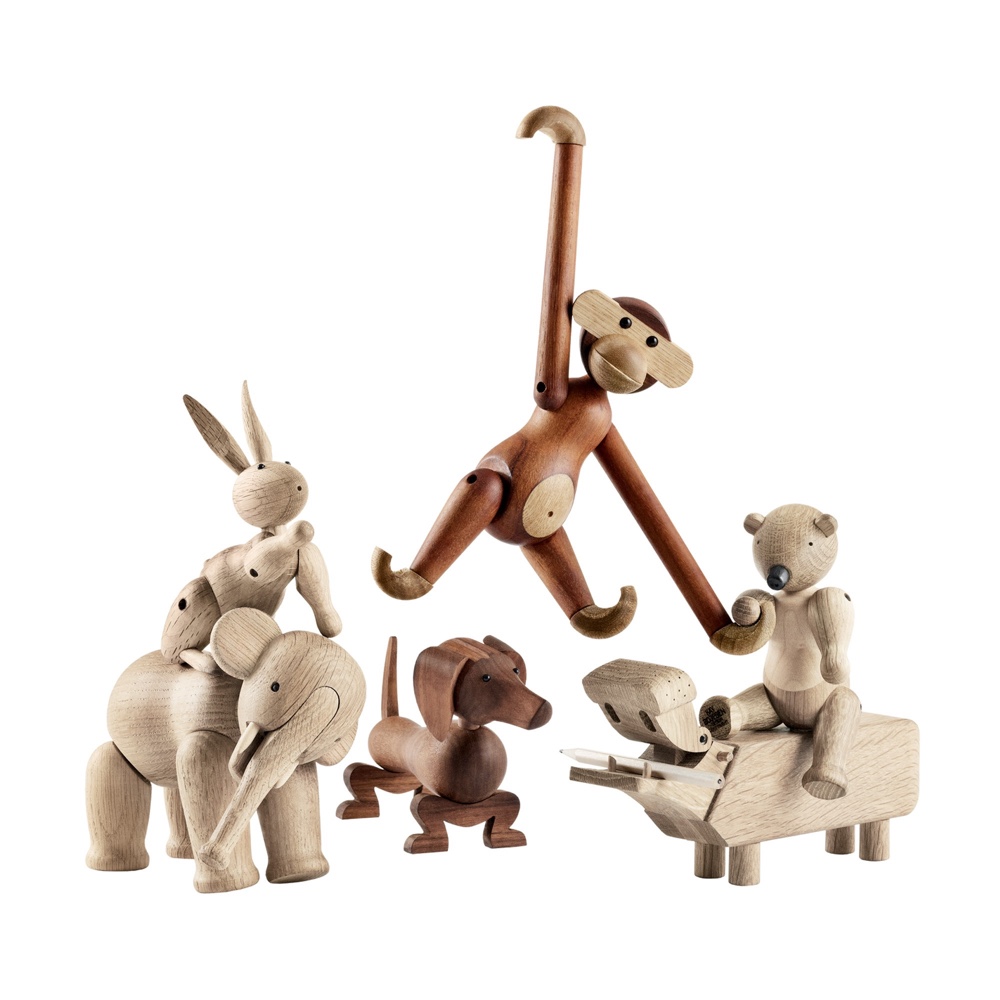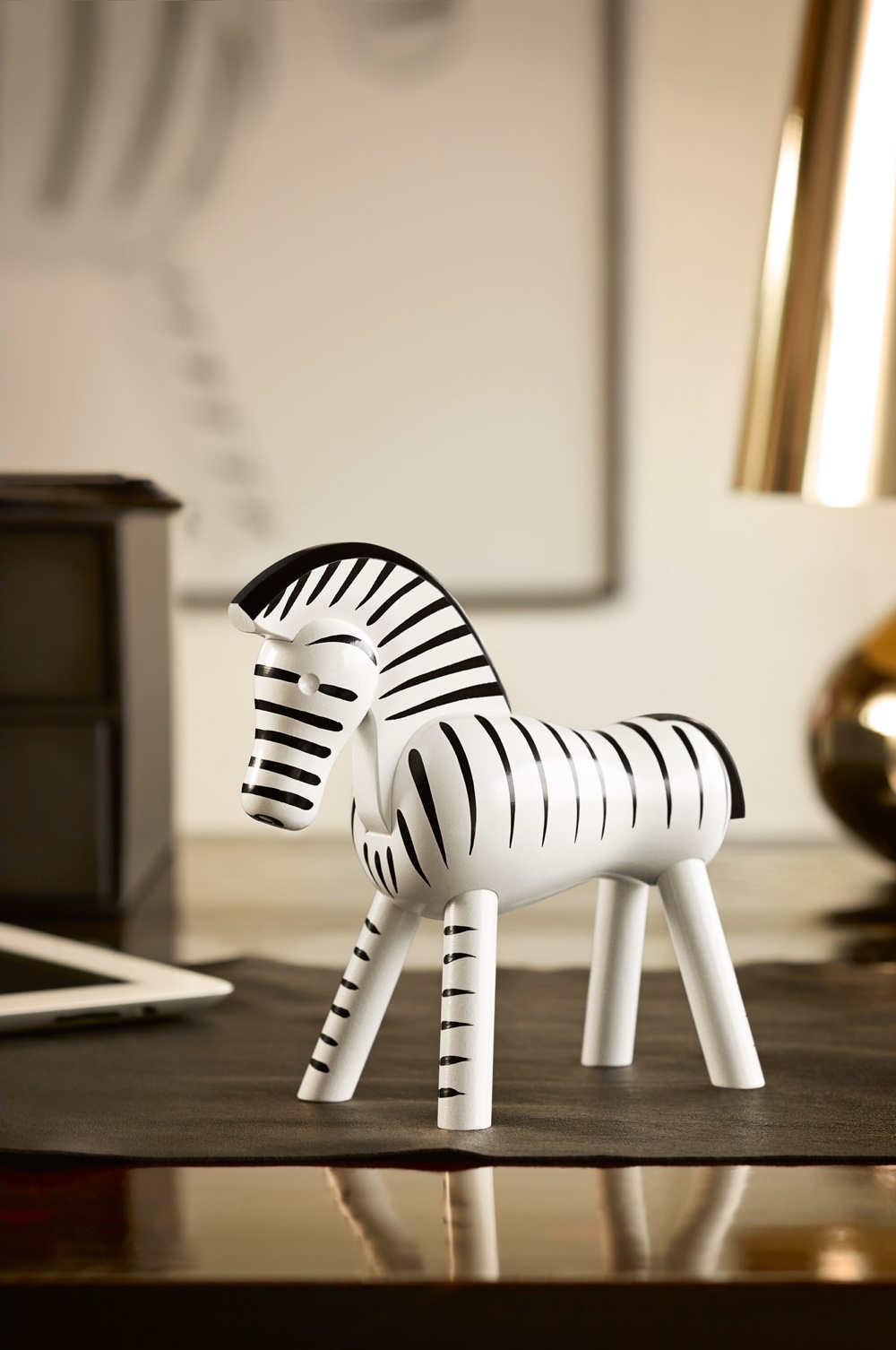 Above wooden animals images via Skandium.
Similar to his silverware, Bojesen's wooden animals were never fussy or fastidious: it was not his intention to create exact replicas of animals found in nature. Simple and solid, frivolous and fun, Bojesen's charming wooden animals appeal to children and adults alike. The Wooden Monkey (1951), arguably Bojesen's most famous wood design, is a piece that portrays a sense of theatricality, with a knowing smile and playful poise. The Wooden Monkey is crafted by Brdr. Krüger, a Danish family-owned company. An intricate design, it consists of 32 individual parts and is made with teak and limba hardwoods. The monkey's hands and feet are shaped like hooks, allowing it to hang and swing in a manner similar to its real-life counterpart.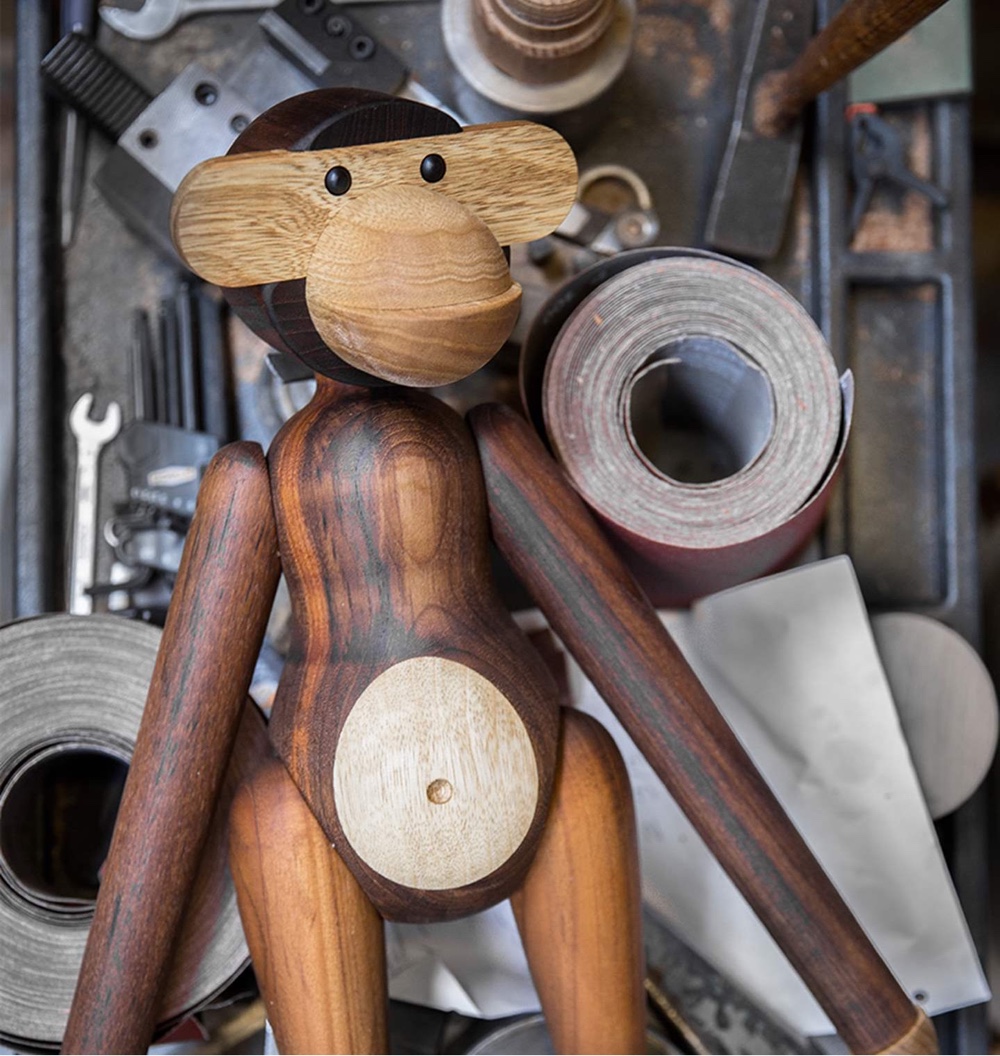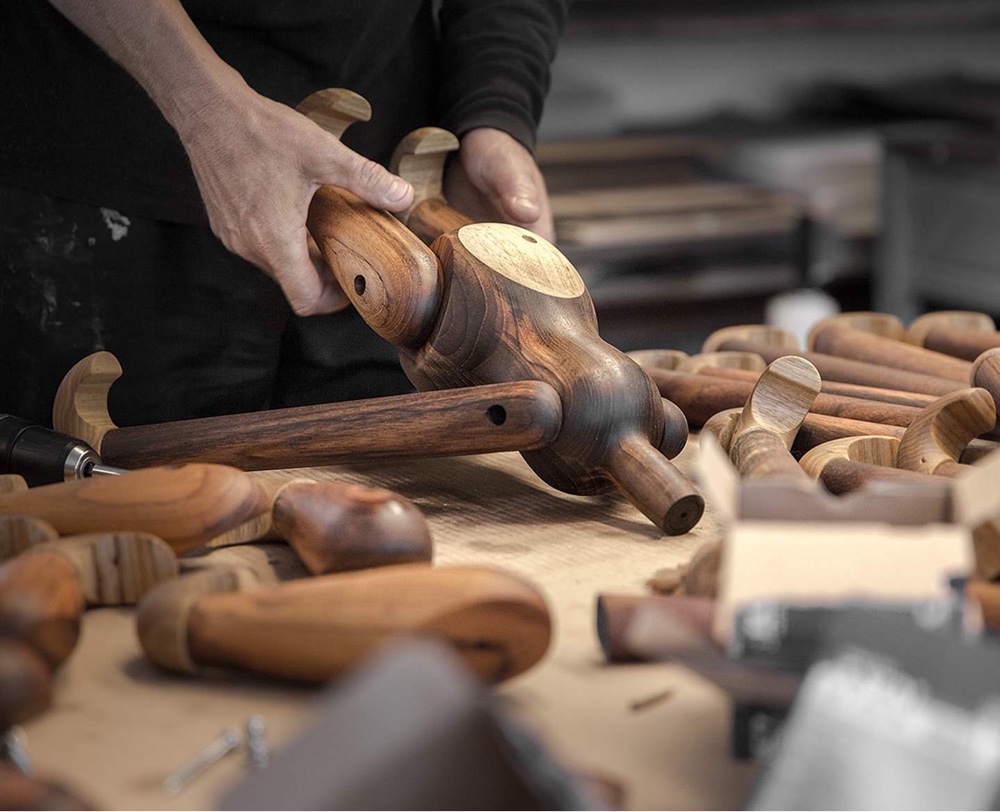 Smile
Kay Bojesen was a man best known for "putting a smile on Danish design." In each of his wooden toys, he believed "the lines need to smile" (Source: Kay Bojesen Denmark). Regarded as one of Denmark's finest design names, today Kay Bojesen's smile persists in the world of Danish design and across design more generally.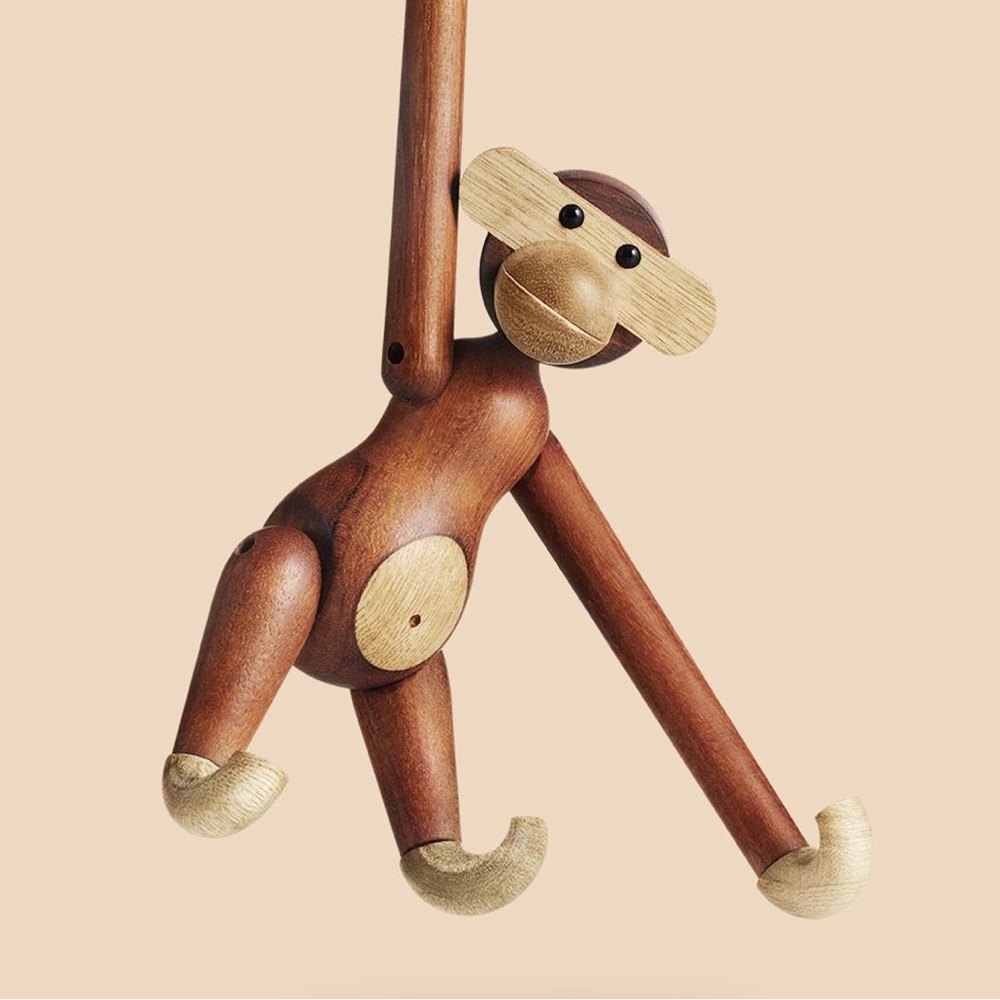 Kay Bojesen's wooden toys are produced and marketed by Rosendahl Design Group A/S under the brand Kay Bojesen Denmark. His silver and steel cutlery pieces are overseen by his granddaughter, Susanne Bojesen Rosenqvist, under the company name Kay Bojesen Aps.
Kay Bojesen left a legacy of more than 2000 design pieces.