It is amazing how the past often offers the perfect inspiration for the present. This happens as much in the world of fashion and design as it does in the world of interior design, architecture and décor. The old is once again in trend and it tends to become vintage, elegant and sought-after with aging giving things a whole new sheen. That definitely is the case with the gorgeous and unique Hono Izakaya in Quebec, Canada. Designed by Charlène Bourgeois this modern eatery and café brings with it the charm of classic Japanese taverns and their oriental magic while embracing contemporary aesthetics and ambiance. The blend of two contrasting worlds is seamless and sensational with customers walking into an absolute delight!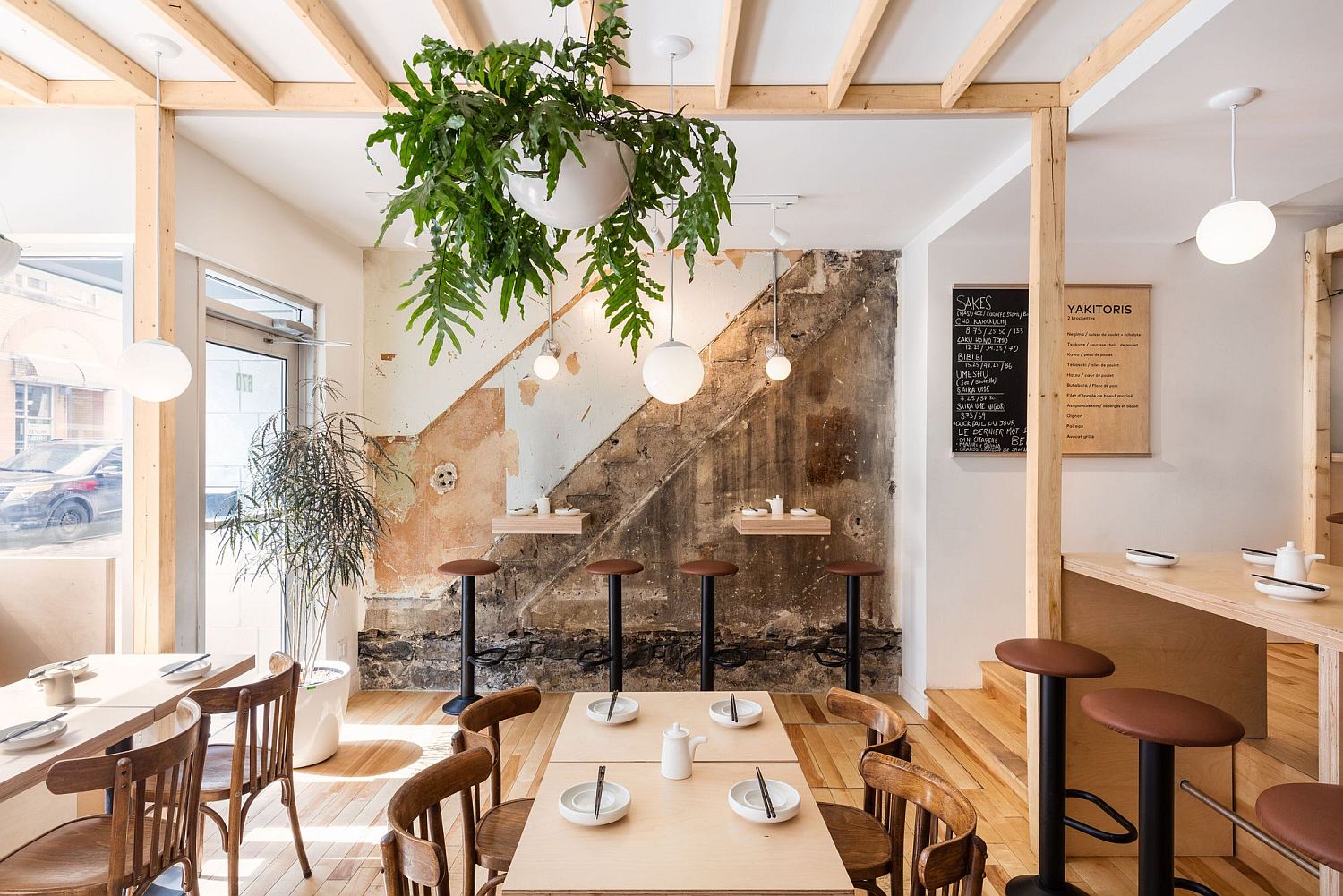 The interior of the lovely hangout feels chic and yet warm wooden surfaces, rustic exposed brick and cement walls and a touch glassy glint give it a style of its own. Built across two levels, those entering this little 'Japanese haven' in Canada will notice the instant magic of high ceilings, ample natural light and a hint of greenery take over. Busy city streets feel like a distant memory even though they are just a few meters away and multiple seating options that are minimal add to the overall visual. [Photography: Maxime Brouillet]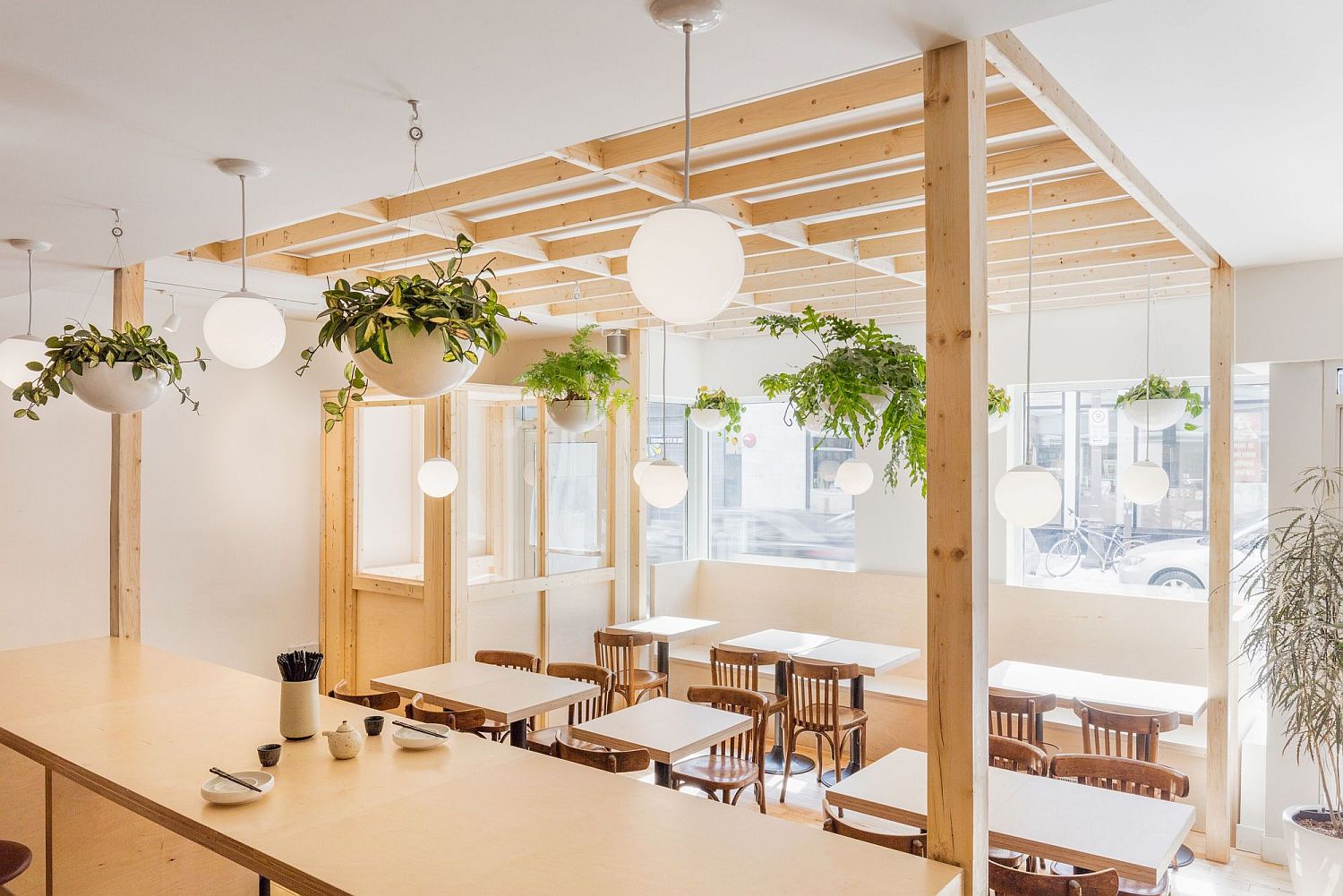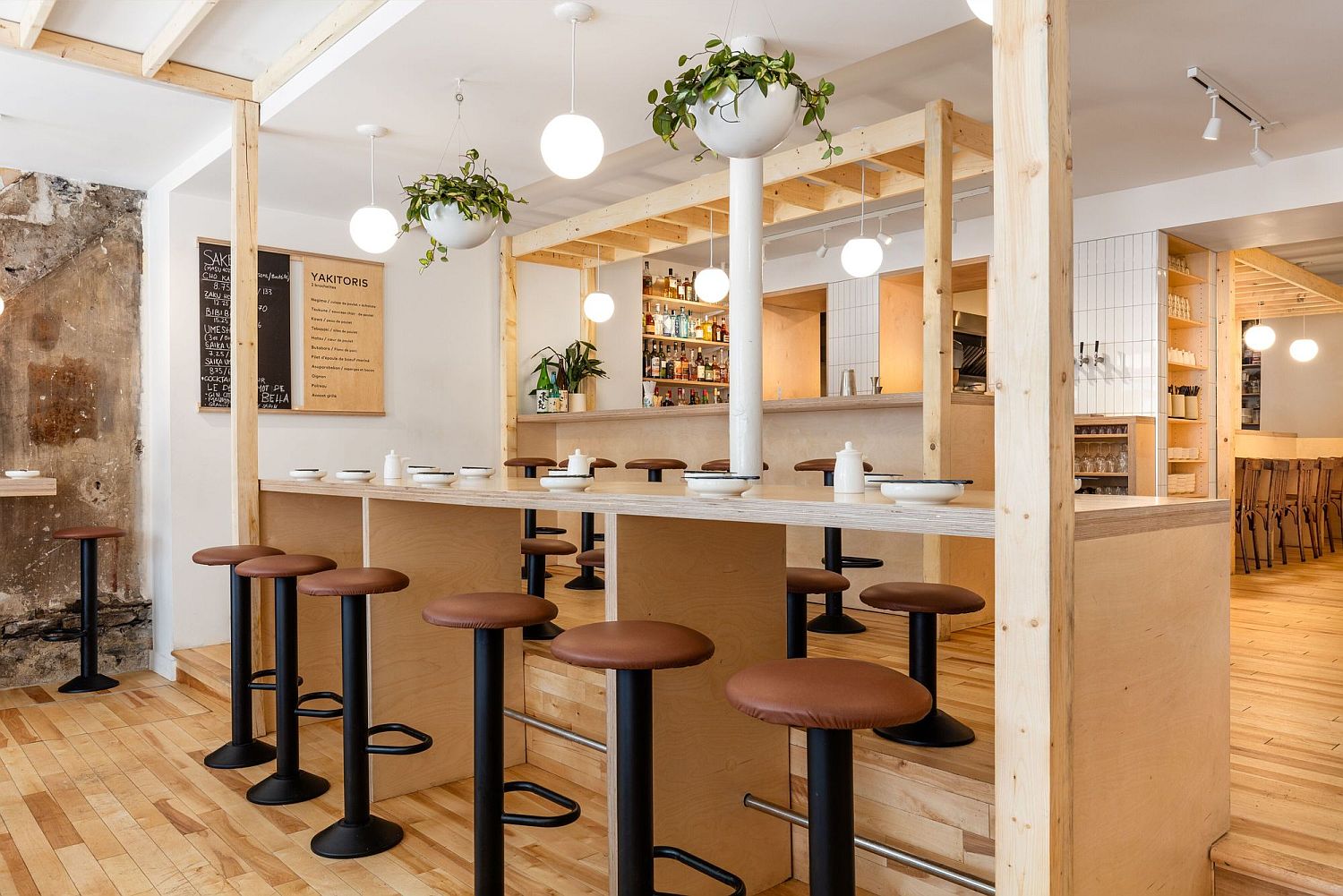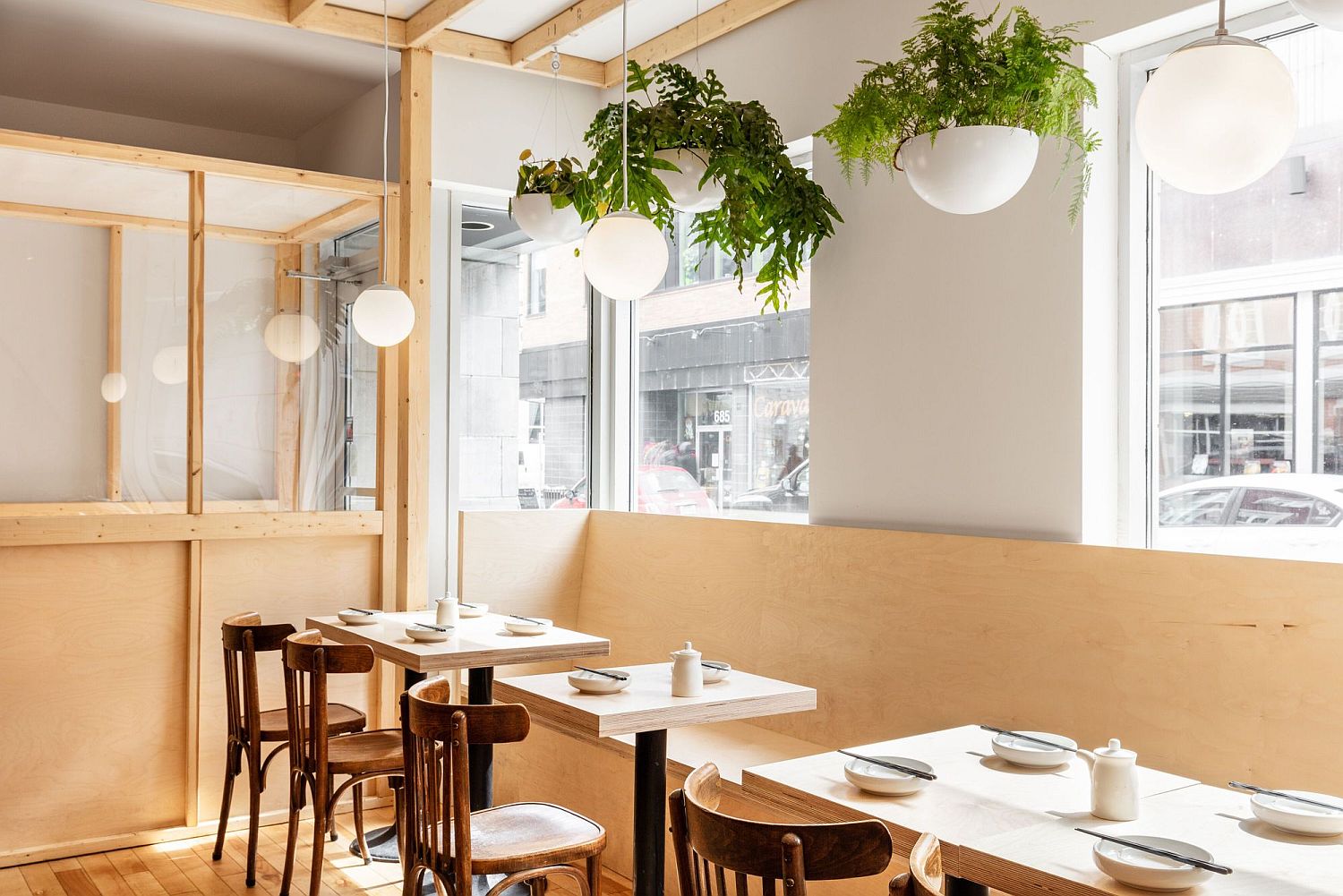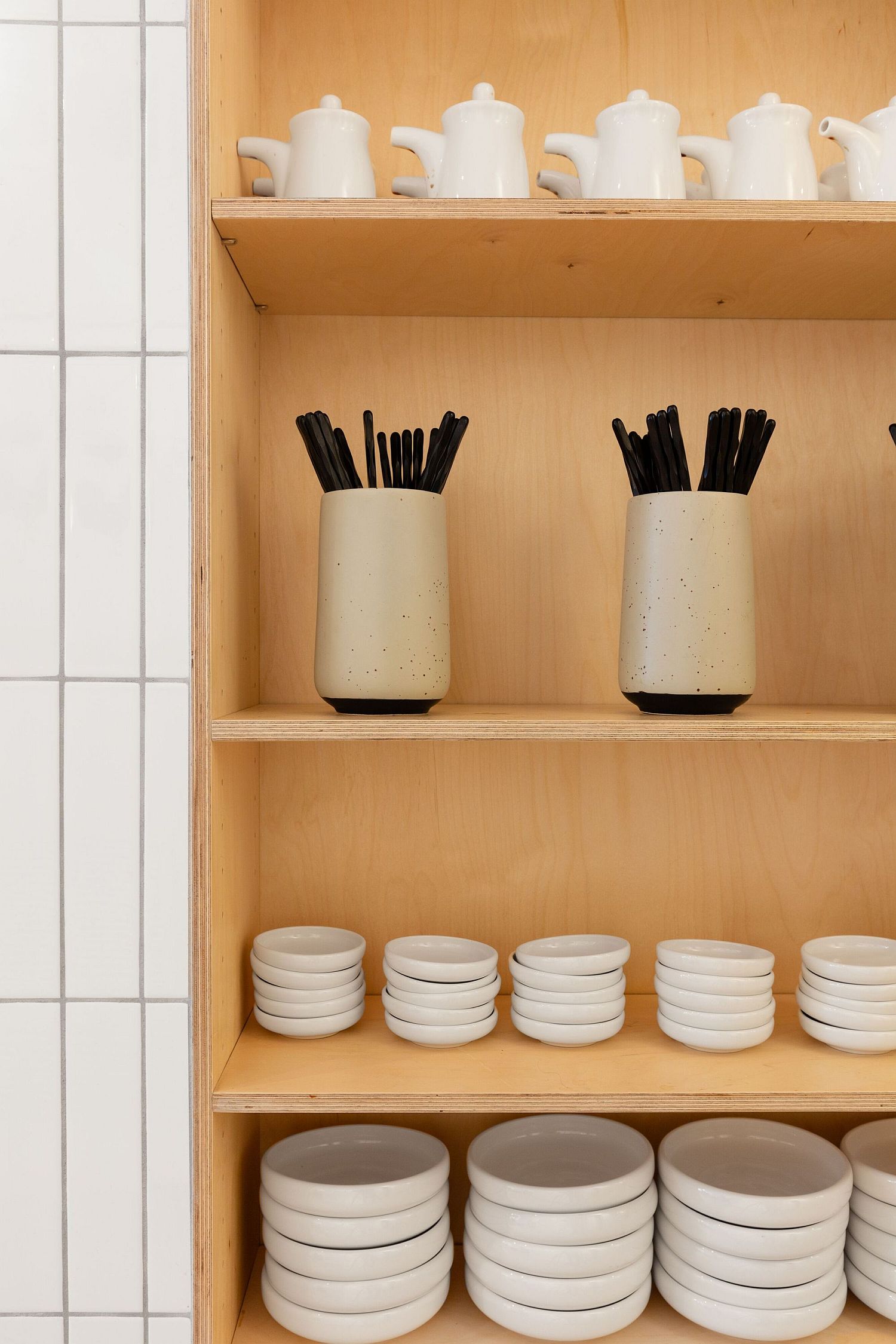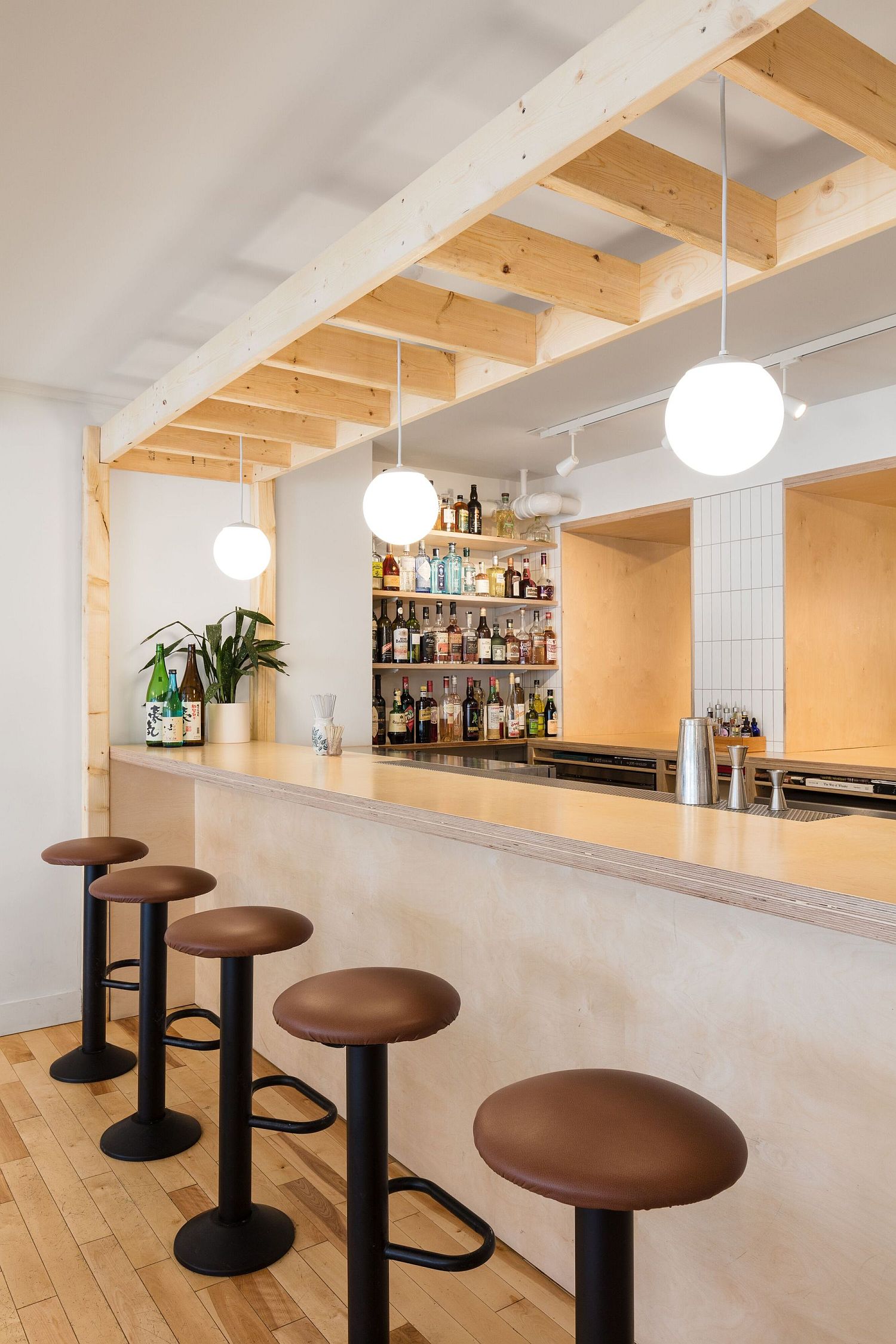 Additionally, the two counters in the bar & kitchen area, offer proximity with the cooks where customers can admire and enjoy Japanese cuisine. Together, the wooden structures, the noble materials of the custom-designed furniture, the textures of the stone wall, the soft lighting of the lanterns and the bright colors of the green foliage give the restaurant a relaxed and sought-after environment with a festive and friendly atmosphere.