Spanish artist-designer Jaime Hayon was born in Madrid in 1974. Charismatic and captivating, he might be described as the design world's Pedro Almodovar, the famously idiosyncratic Spanish film director. Hayon is certainly one of the most recognised and respected Spanish designers on the international stage. Famed for pushing boundaries across multifarious creative mediums, Hayon's respect for the preservation of craft and craftsmanship is steadfast.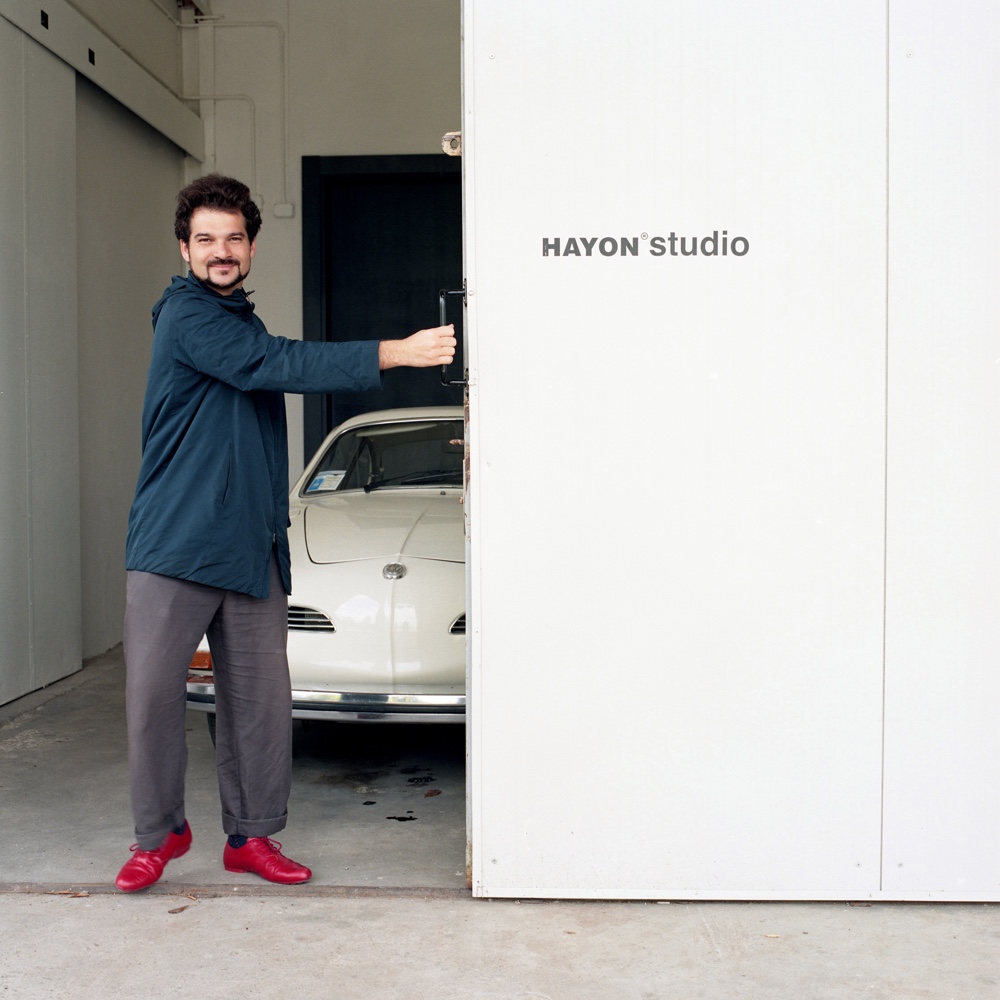 Jaime Hayon.
One particular characteristic of Hayon's creative prowess is his ability to instill a sense of fun in design without appearing whimsical or insolent. Inherently creative, Hayon has introduced his unique approach to design in numerous projects, not least in relation to furniture and ceramics. The following is a selection of Hayon's "off-the-wall" works, pieces that are sublime and sincerely expressed.
Villa Le Lac Paulownia For Cassina
The Villa "Le Lac" in Switzerland is a small abode that was designed by Le Corbusier and his cousin Pierre Jeanneret, for Le Corbusier's parents. Built in 1923-24, this modern and functional gem is a veritable "machine for living" (to quote one of Le Corbusier's famous mantras). Several years ago, ECAL (the University of Art and Design in Lausanne, Switzerland), informed Italian manufacturer Cassina that a Paulownia tree planted in 1924 in the garden terrace of Villa "Le Lac" would be felled owing to an untreatable illness.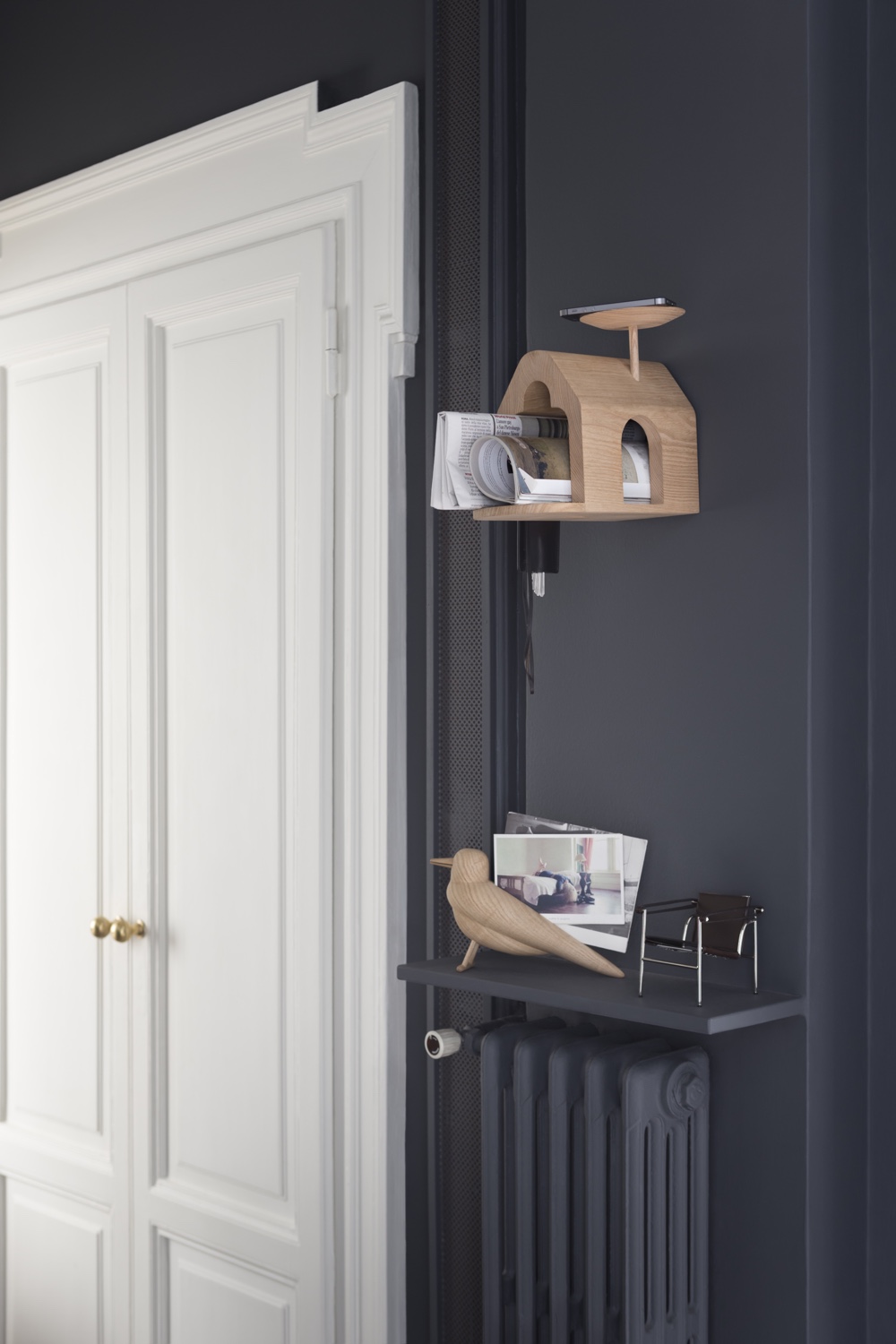 The Bird, The Bird House and The Ledge.
Cassina then moved the tree to its carpentry workshop in Meda in northern Italy, where it made plans to use the tree's healthy parts. The brand asked Jaime Hayon to create a set of accessories that would honour Le Corbusier's memory. Setting to work, Hayon designed three pieces that captured the poetic nature of the Paulownia tree: a bird, birdhouse and ledge. These pieces will be produced using the healthy wood from that same special Le Corbusier tree.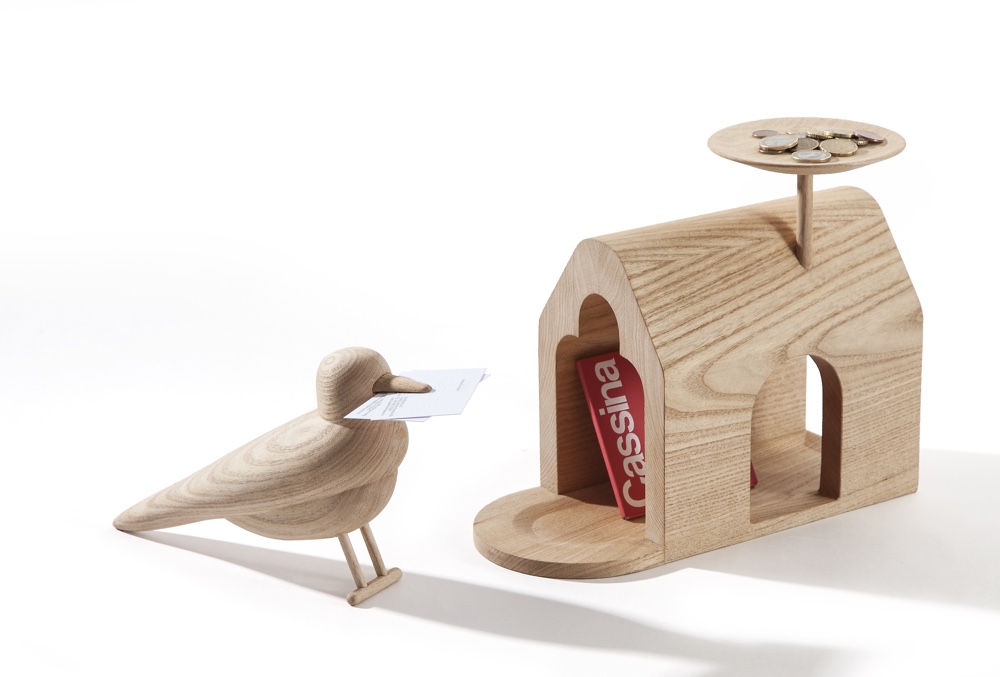 The Bird and The Bird House.
Réaction Poétique Collection for Cassina
Drawing inspiration from the organic shapes of Le Corbusier's architecture and "L'Esprit Nouveau" artwork, the Réaction Poétique Collection by Hayon for Cassina comprises four table centrepieces, a tray set in the shape of two coffee beans and two small side tables. Using Cassina's respected heritage in working with wood, each curious piece is produced in solid ash, stained black and given a low-gloss finish.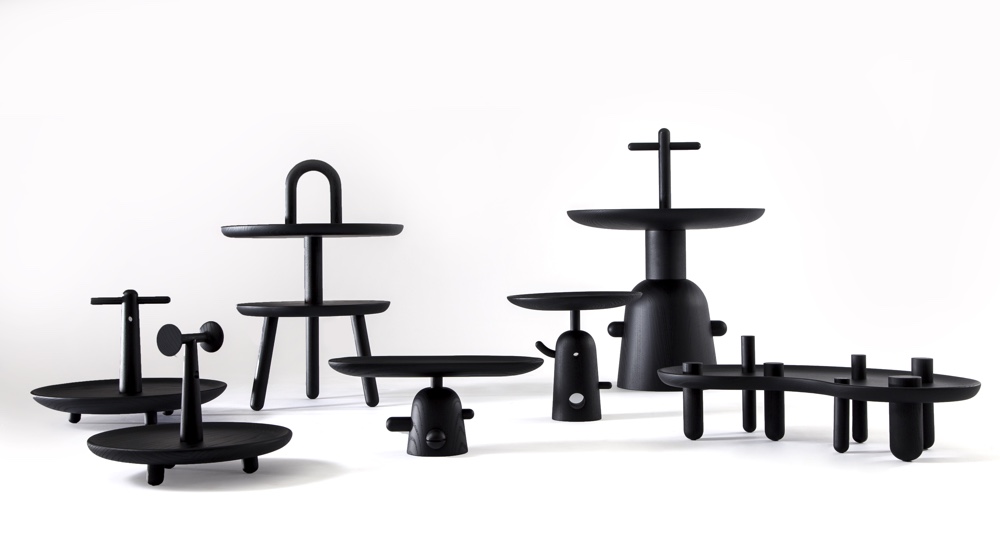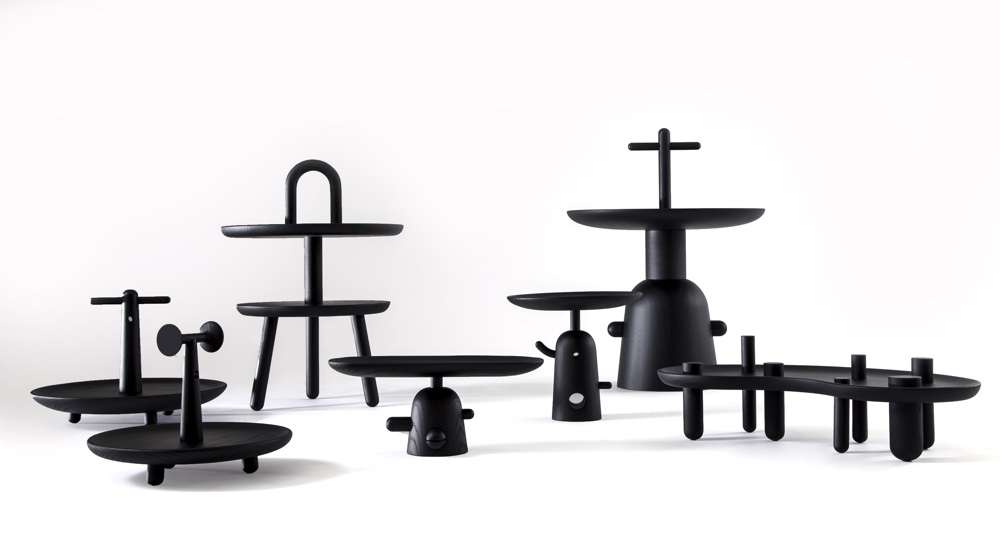 Réaction Poétique Collection for Cassina.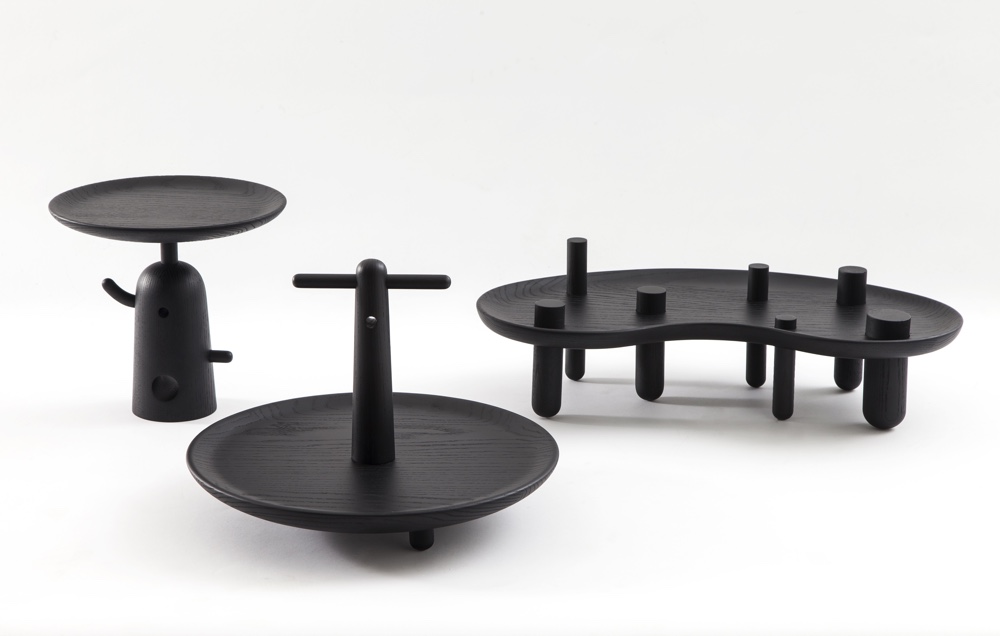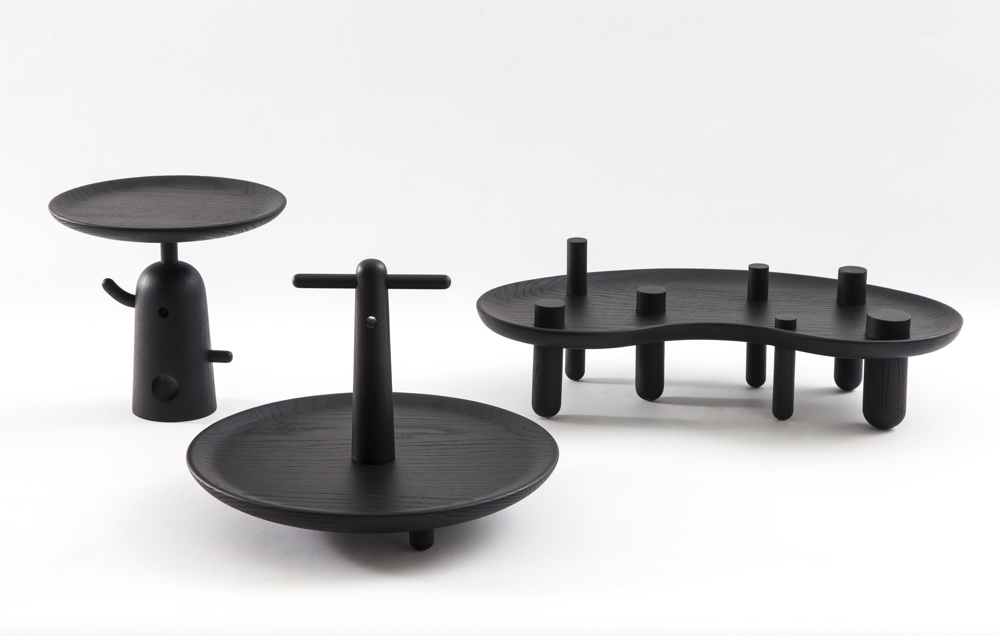 Réaction Poétique centrepieces and tray.
Gardenias for BD Barcelona Design
Founded in 1972, BD Barcelona Design, originally known as Boccacio Design, is a somewhat eccentric venture whose mission was to produce designs that other companies would typically eschew.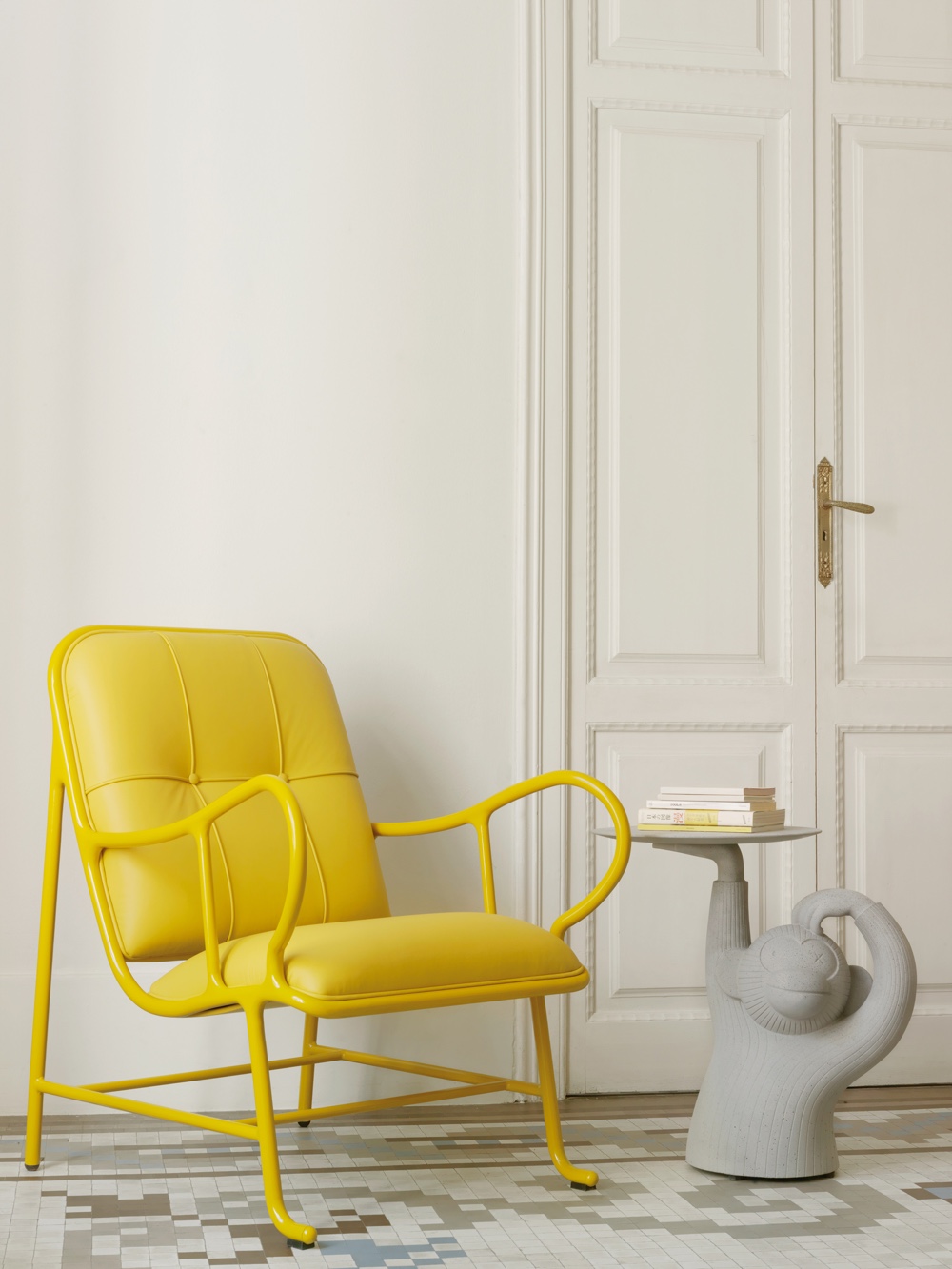 Gardenias Armchair Indoor & Monkey Side Table.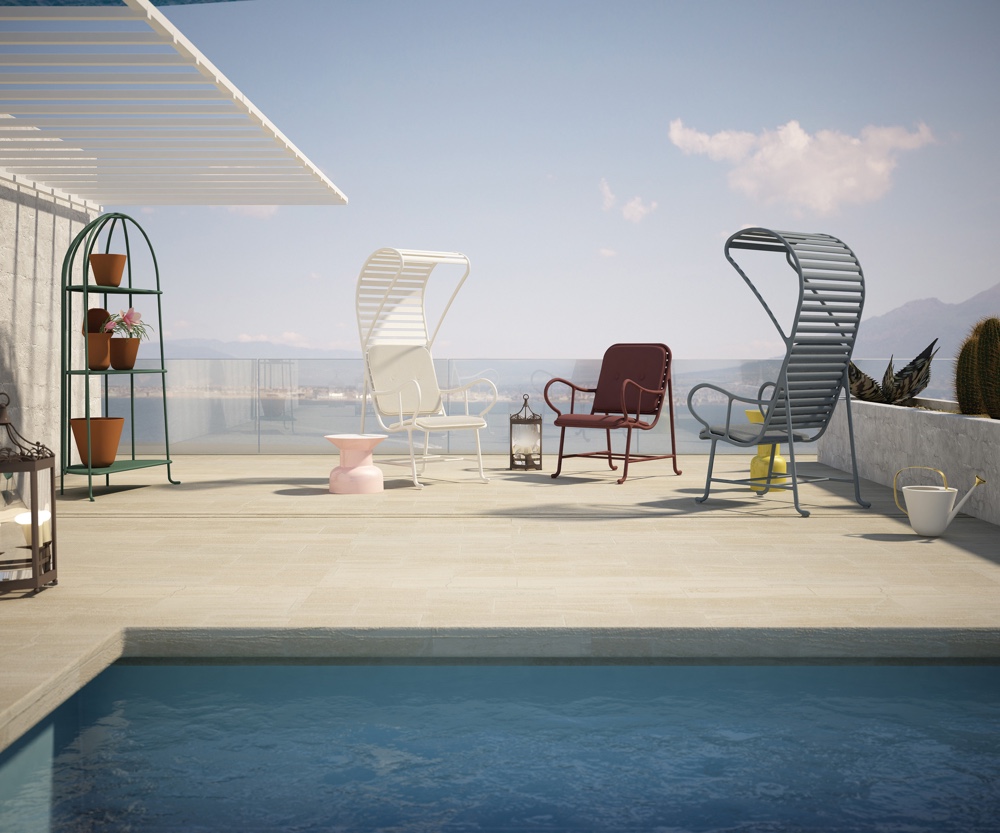 Gardenias Outdoor.
With BD's unconventional approach and atypical designs, a collaboration with Jaime Hayon was inevitable. "Gardenias" is Hayon's second collection for BD. With a mix of indoor and outdoor pieces, the collection has bags of personality, charm and charisma. From the cheeky and quirky Monkey, a solid architectural concrete side table, to the distinctive and sculptural Gardenias armchair, Hayon's creations are delightful and versatile.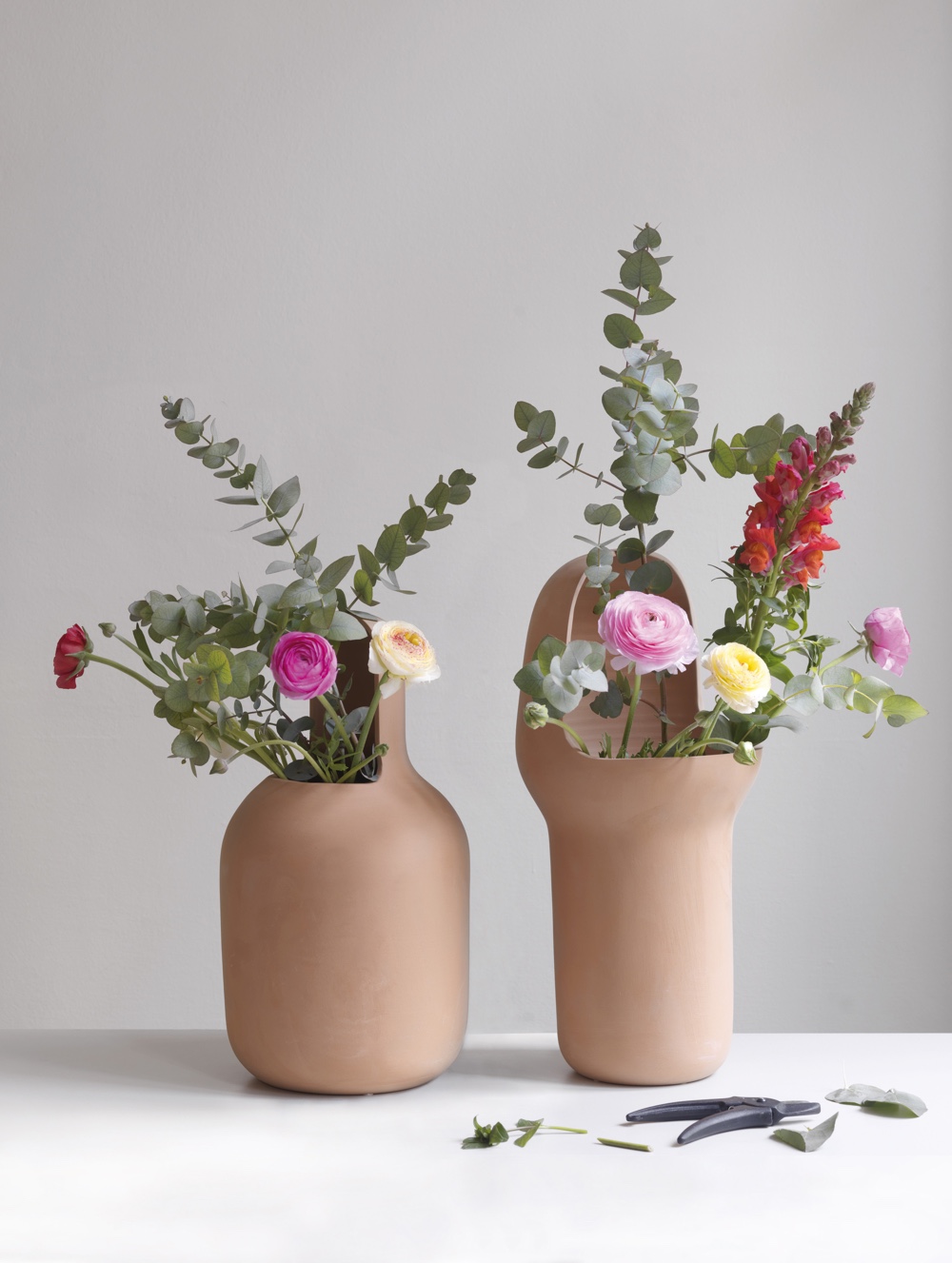 Gardenias Vases.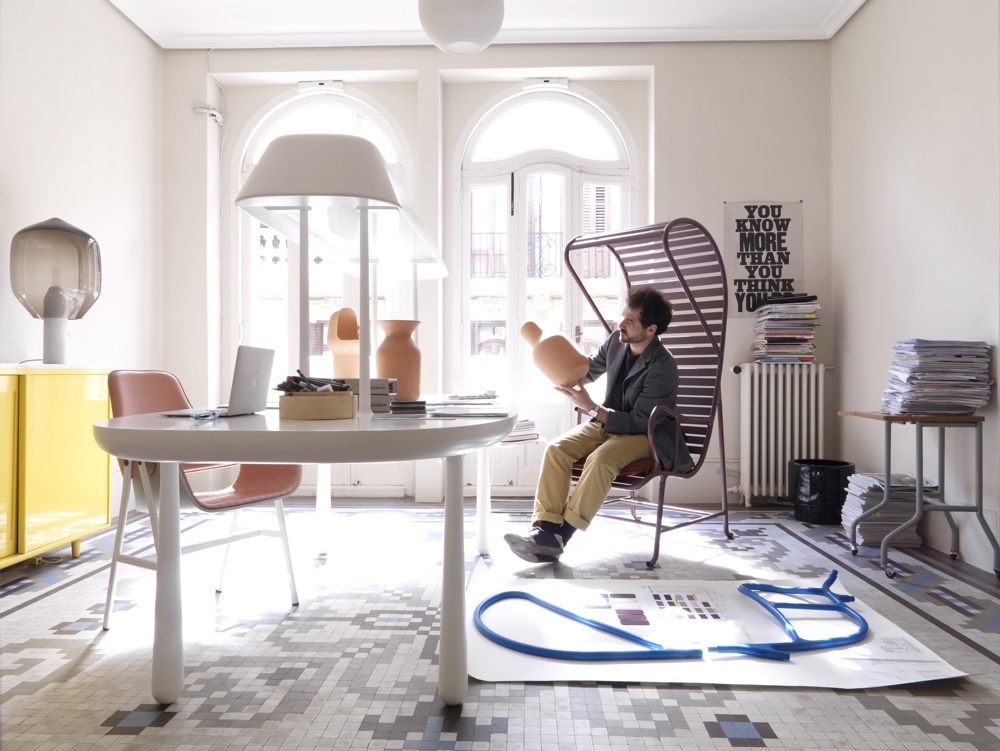 Jaime Hayon in his studio with elements of the Gardenias collection.
Kutani Choemon, Bosa by Hayon, The Guest and The Fantasy Collection
Jaime Hayon has worked with a number of acclaimed high-end ceramic companies to create a range of distinctive, often kooky, designs. They include:
Kutani Choemon
Hayon worked in collaboration with Japanese product design brand Maruwakaya to create designs for Choemon, a traditional Japanese porcelain company. The designs feature Hayon's own distinctive artwork, drawing inspiration from Japanese culture. As part of a charming cross-cultural project, 'Kutani Choemon' uses one of Japan's most admired traditional porcelain crafts, Kutaniyaki.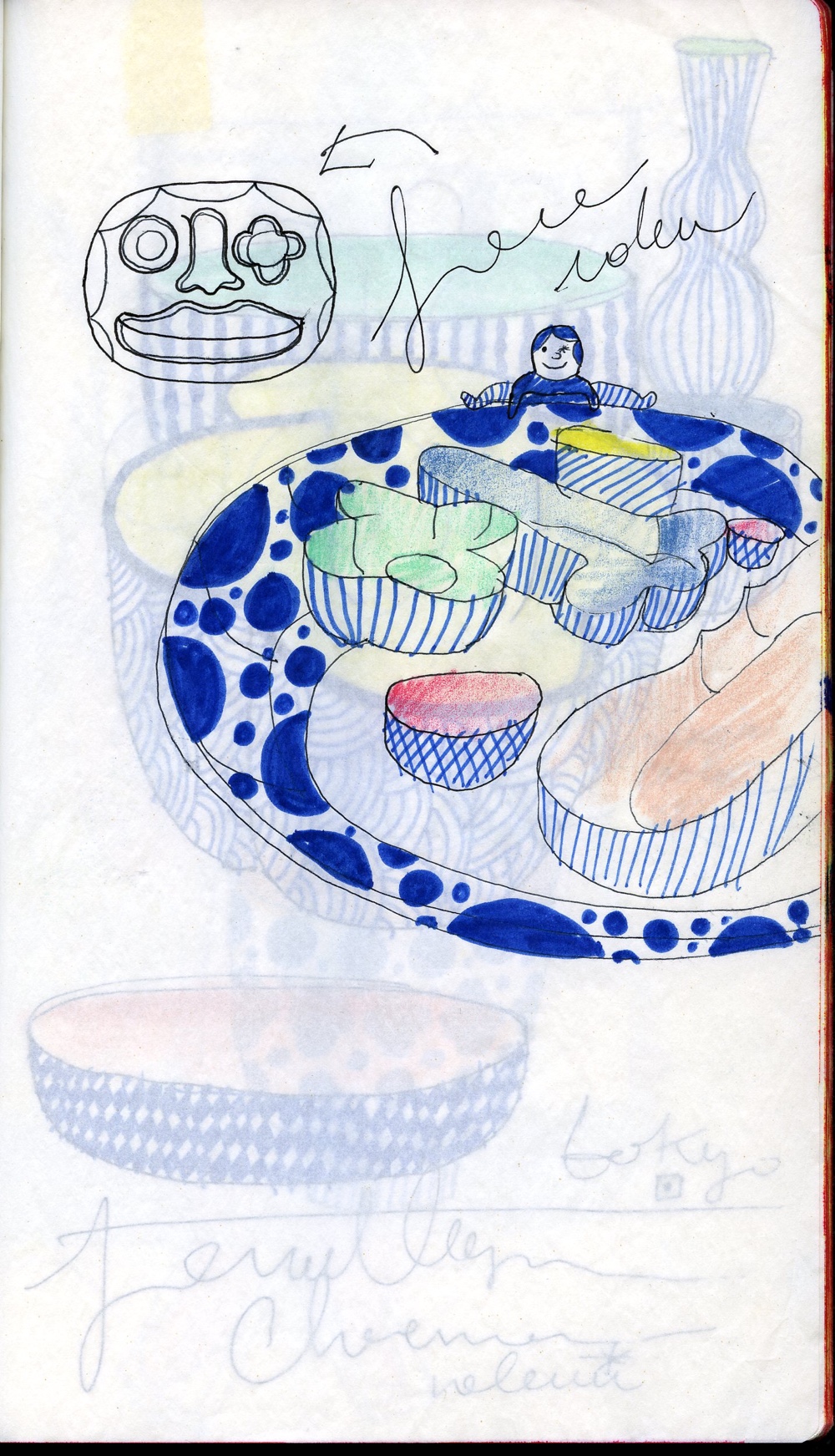 Kutani Choemon drawing.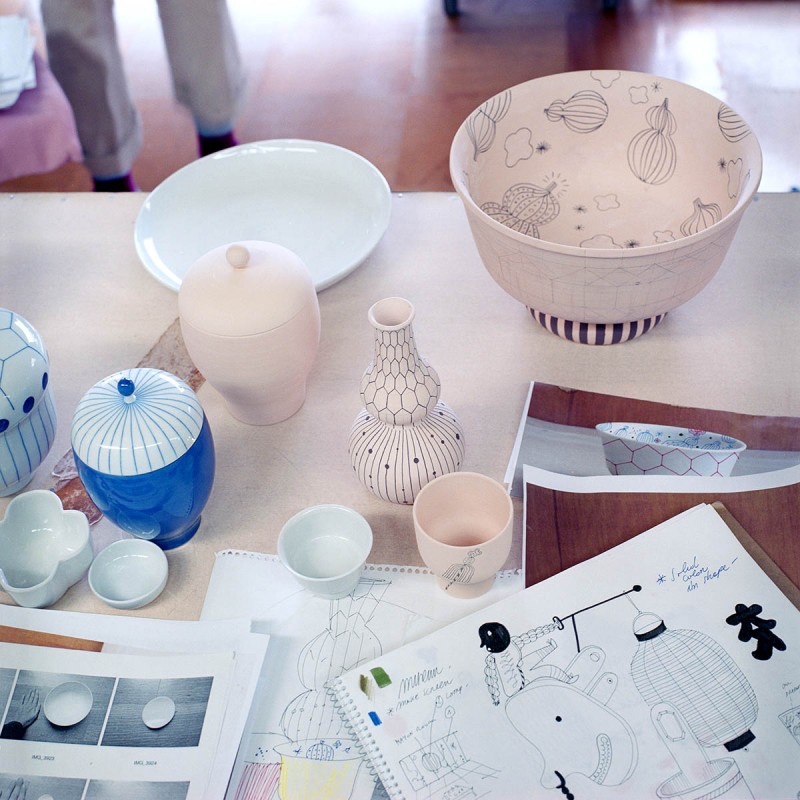 Kutani Choemon collection.
Bosa by Hayon
Hayon's ceramic pieces for Italian company Bosa are crafted by hand, using artisanal techniques and laboratory-controlled glazing. Eclectic and captivating, they include: the 'Hope Bird', a figure designed to stand tall and reflect positivity; the mushroom-shaped ceramic 'T-Table' with a metallic lacquer finish; and 'Fantasmico', a clever ghostly reinterpretation of the often sombre mantle clock.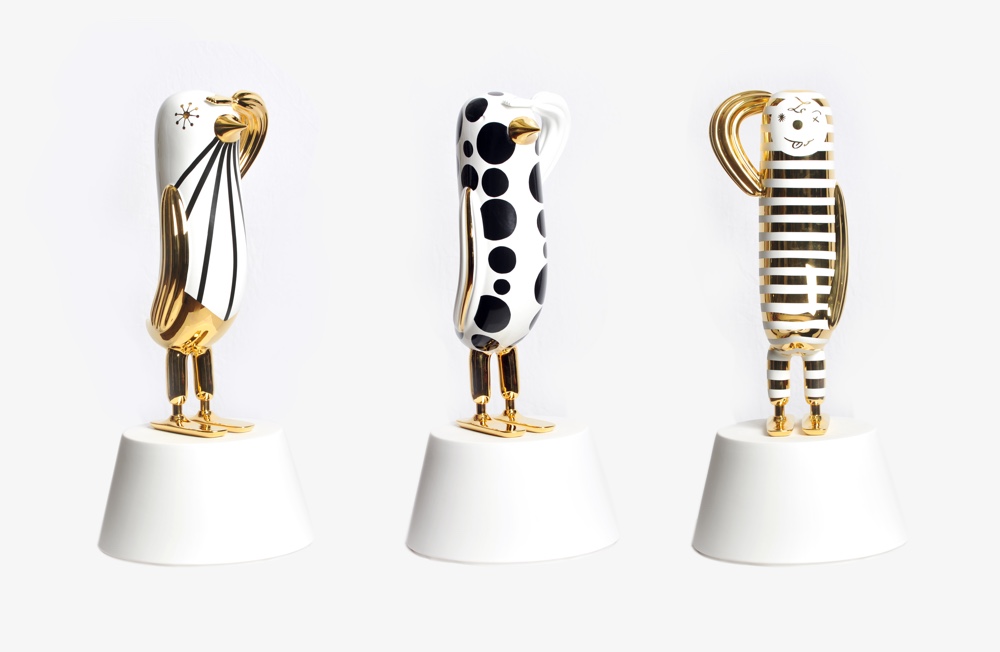 Hopebird Limited Edition.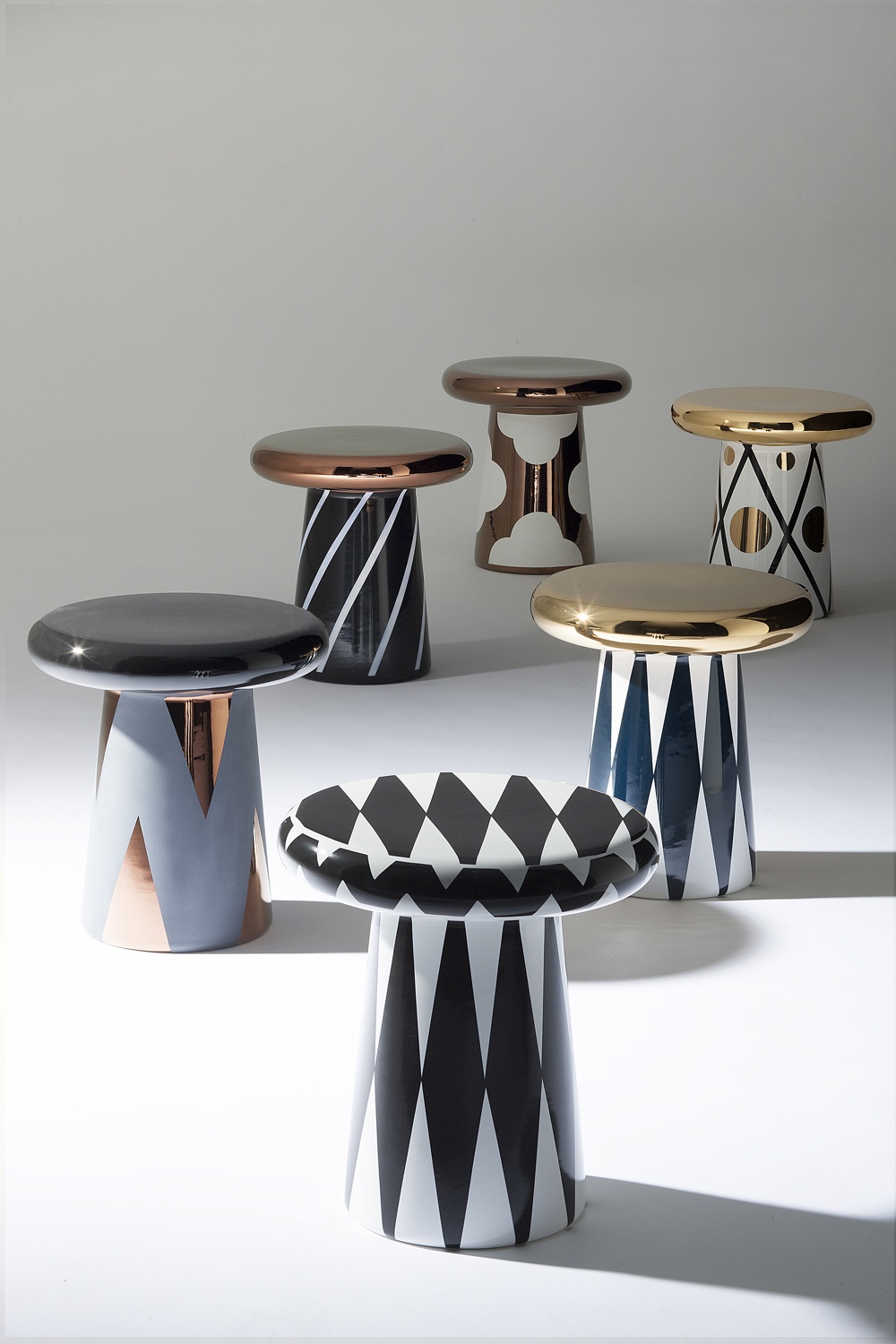 T Table.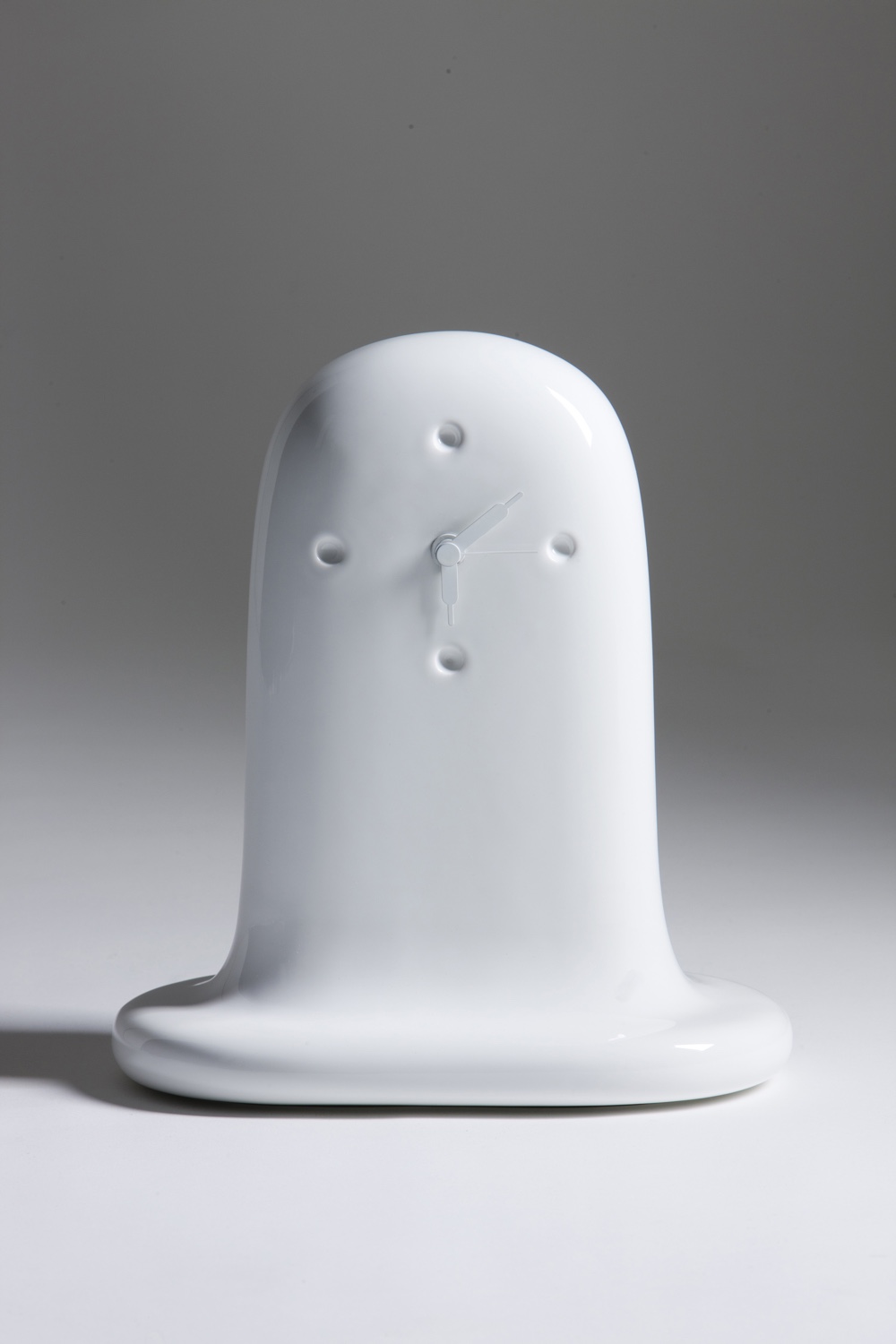 Fantasmico.
The Guest
For Spanish company Lladró, Hayon created "The Guest", an extraordinarily idiosyncratic character. The Guest project invited artists to give a distinguishing personality to this fascinating porcelain being. As a result, there are three "Guests", each one in two sizes, with six designs in all. The finished pieces reflect the personal universe of each artist: Jaime Hayon, American artist Tim Biskup and the Japanese Studio Devilrobots.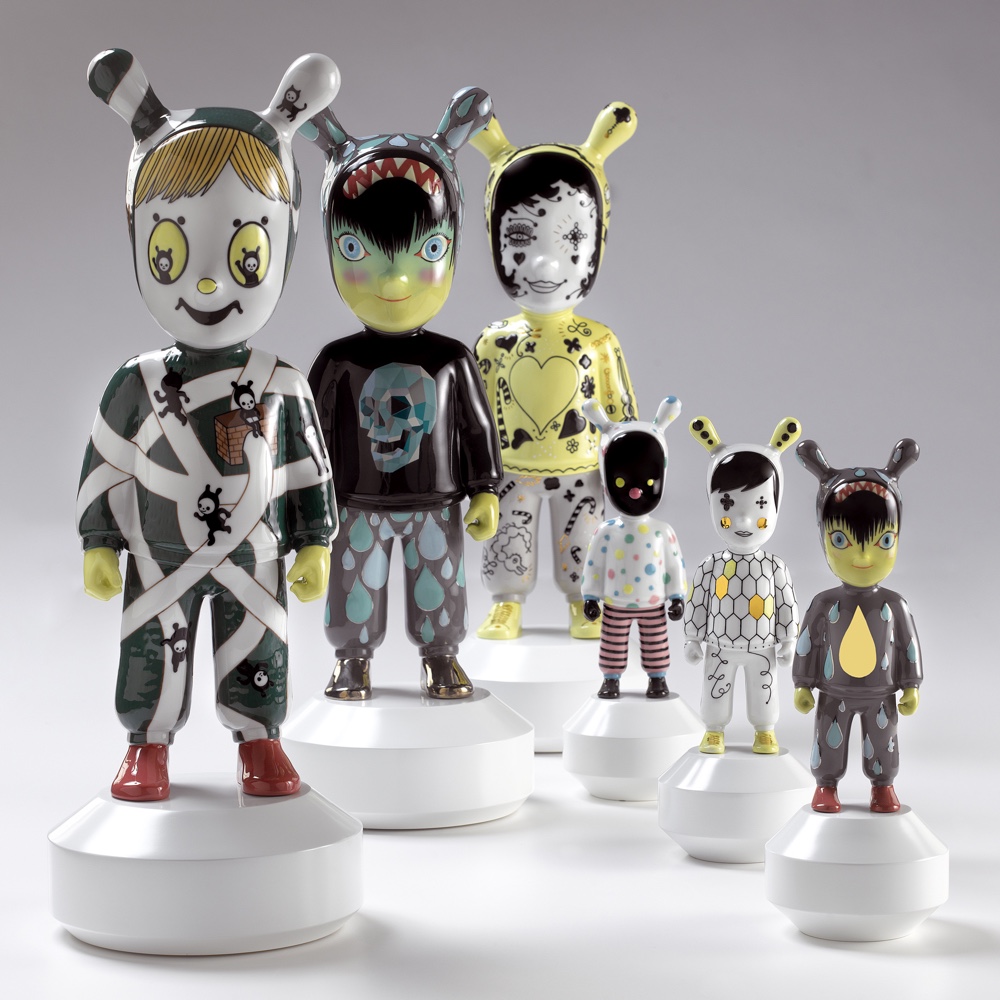 The Guests.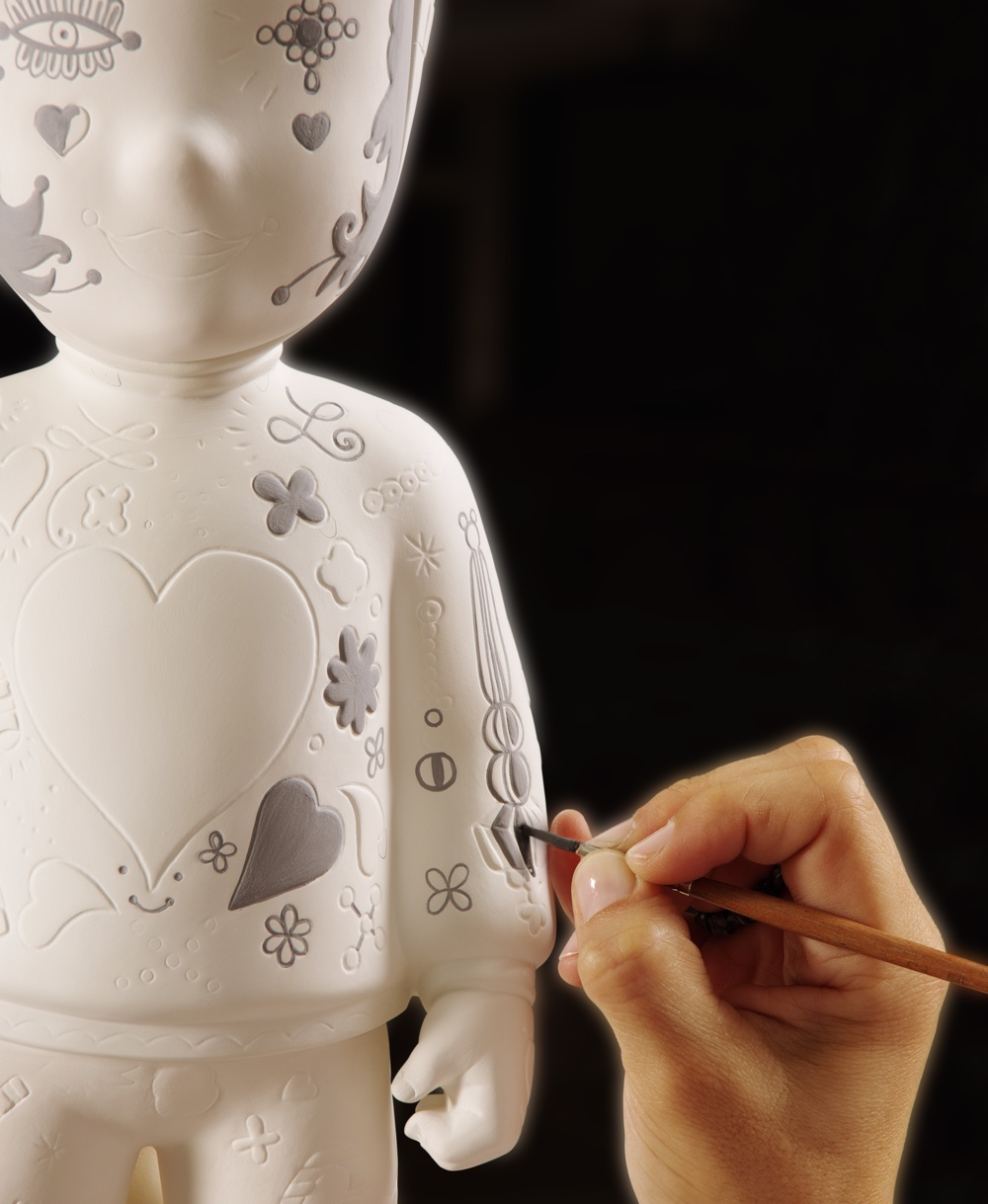 Decorating The Guest.
The Fantasy Collection
In "The Fantasy Collection" for Lladró, the artistic qualities of the Spanish porcelain brand are fused with Hayon's propensity for playfulness and fantasy. Prepare to enter the curious reaches of Jaime Hayon's mind.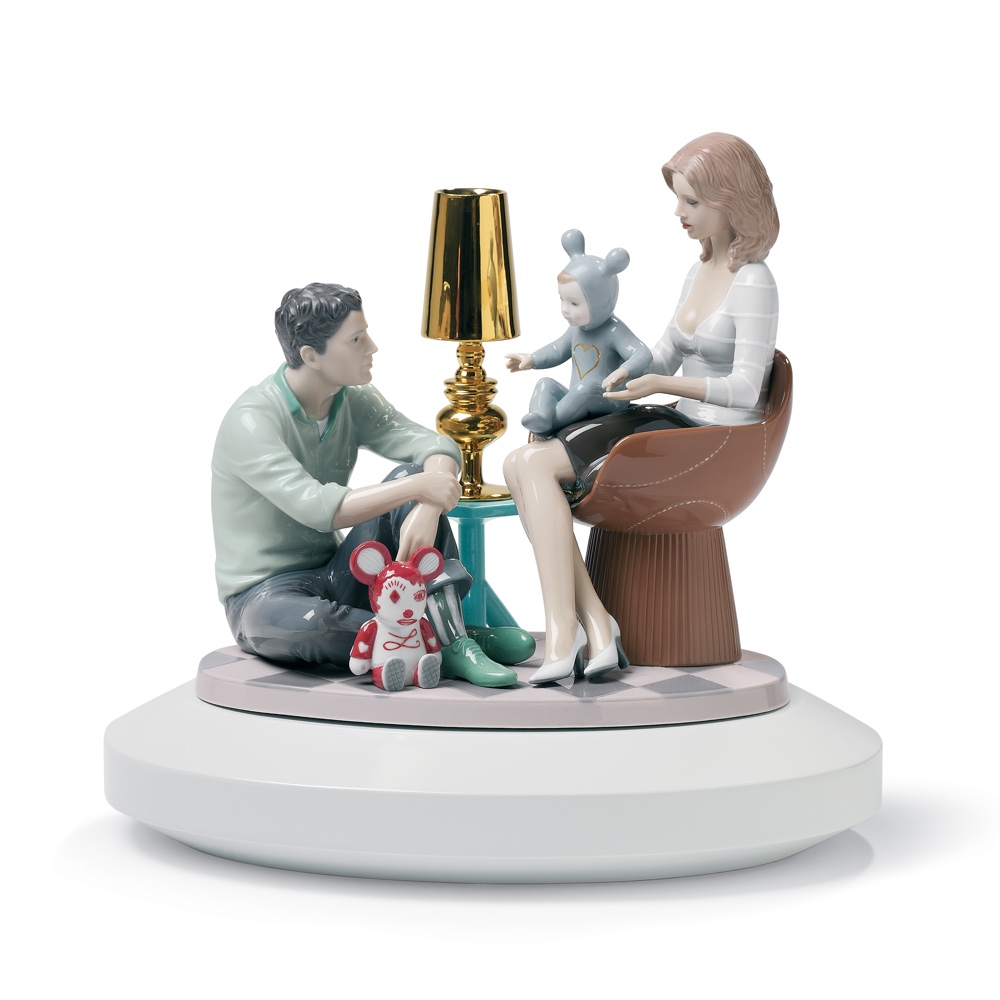 The Family Portrait.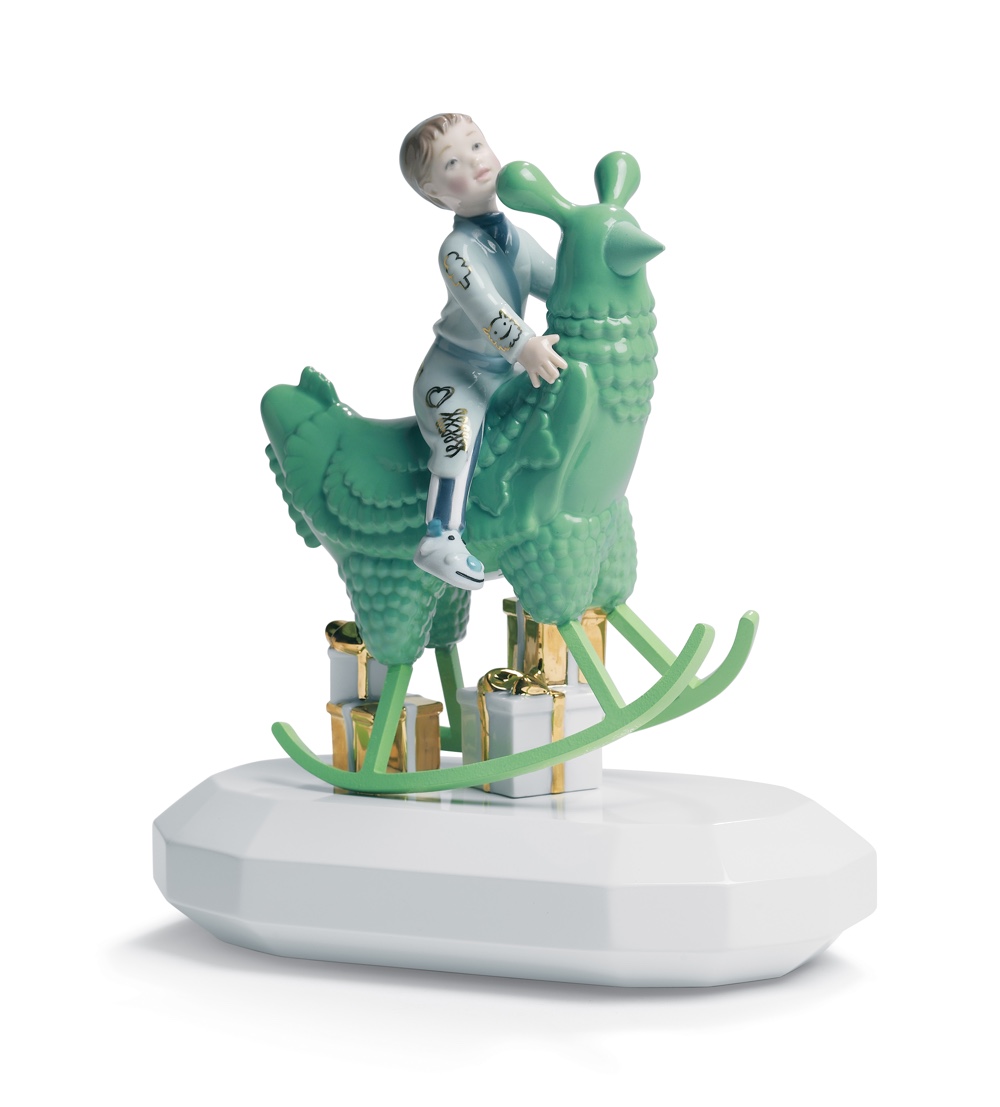 The Rocking Chicken Ride.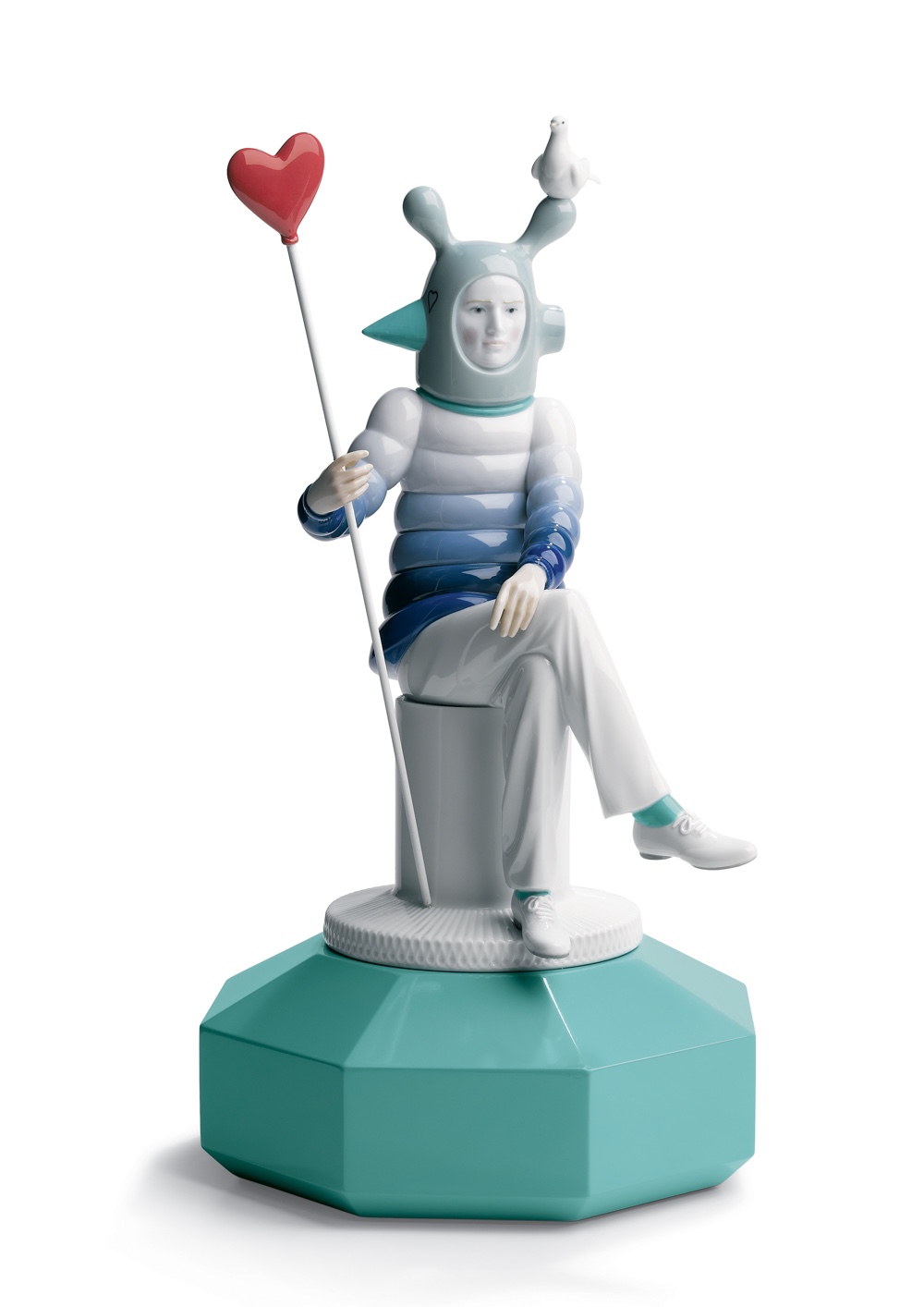 The Lover.
Catch Chair for &tradition
Hayon's Catch Chair design for Danish brand &Tradition welcomes the individual with outstretched and open arms. Flaunting Hayon's distinctively playful approach to design, the curvy Catch is individual, studied and rather seductive into the bargain.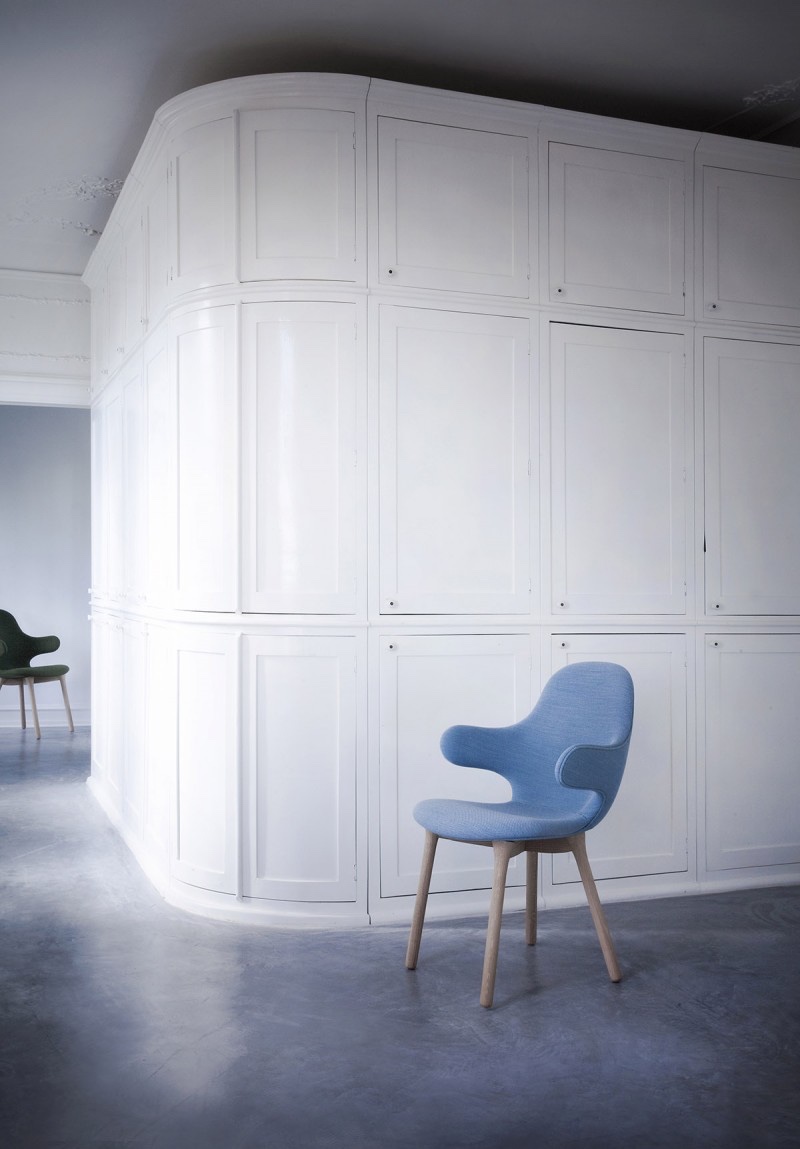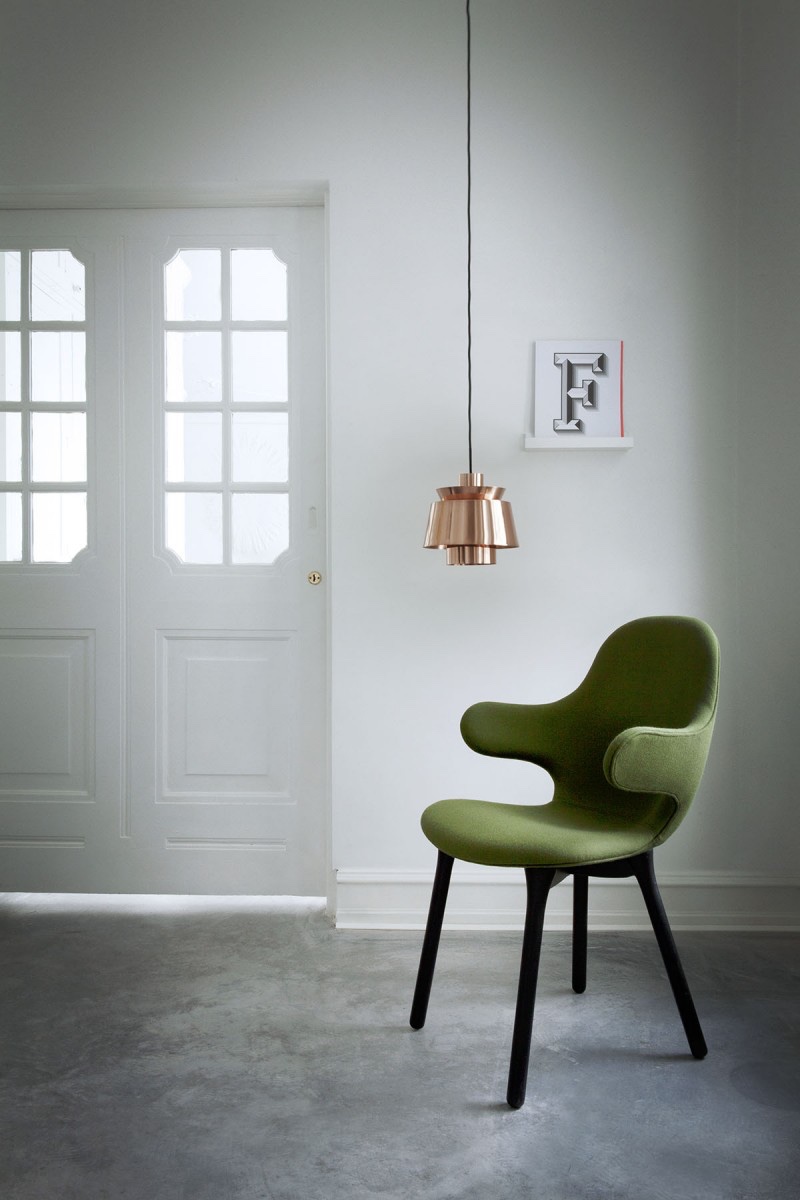 Catch Chair.
All images via Hayon Studio.