Another modern masterpiece chalked out of an old and ruined industrial structure, the Malmo Saluhall in Malmo, Sweden was a ruined, roofless freight depot near the Malmö Central Station. It was Wingårdh Arkitektkontor AB who transformed this empty and broken shell into a fabulous market hall that now houses over 20 vendors and restaurants even while charming its visitors with a unique aura that combines modernity with industrial roughness. The external shell of the old building was preserved and enhanced while a new addition was carefully added creating a synergy between the present and the past!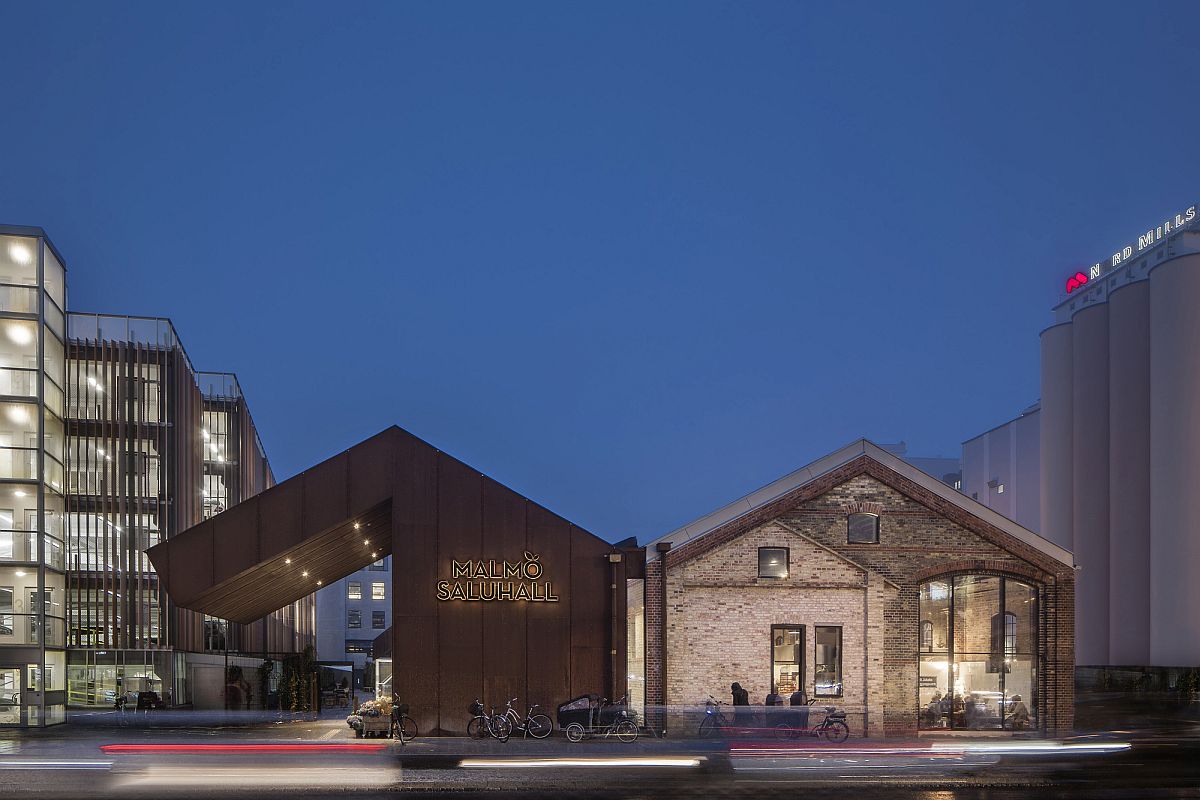 Several layers of existing utilities made the task of transforming the neglected space into a fabulous market hall a lot harder than initially envisioned. A gap was intentionally created between the old and the new structures to accommodate these utilities even while allowing natural ventilation to flood in and light up the market hall. Despite its more modern interior, a weathering corrugated steel exterior with its natural orang-y hue gives the entire area a beautiful industrial vibe with natural greenery and smart lighting completing the striking transformation. [Photography: André Pihl]
RELATED: Blanche 49: Old Industrial Building Turned into a Polished Spa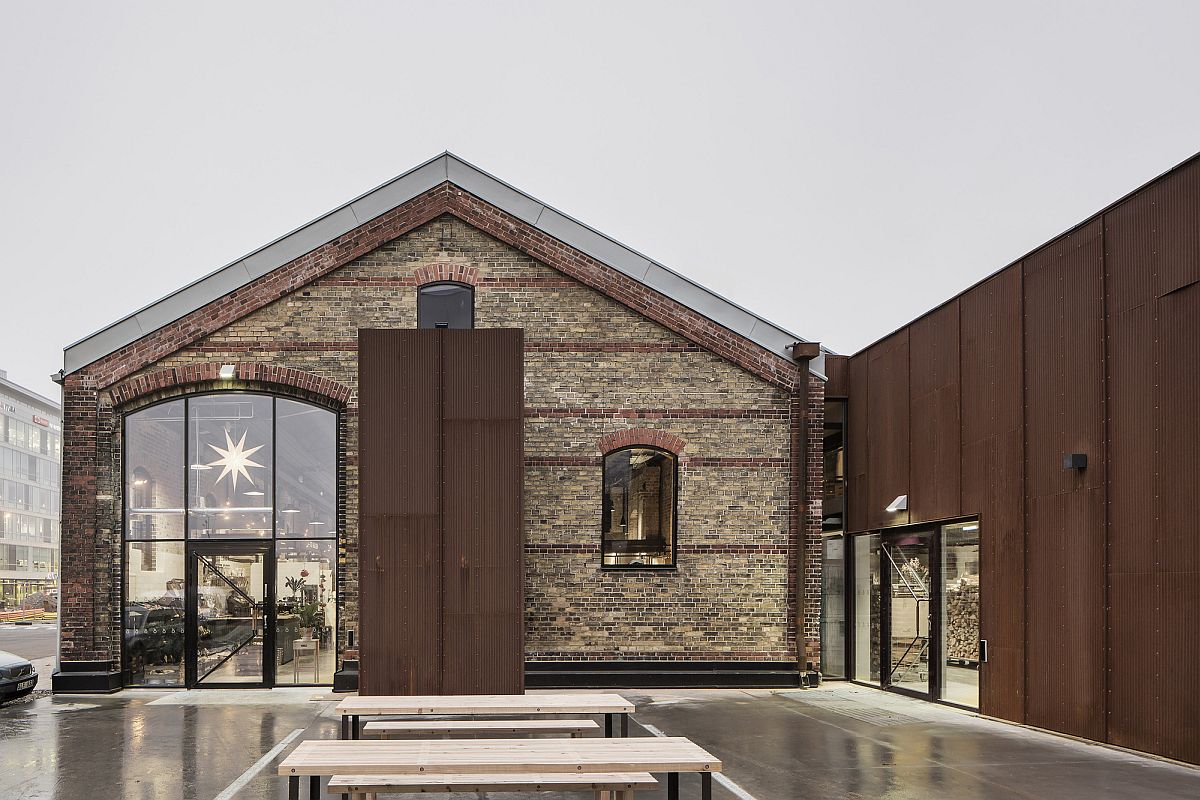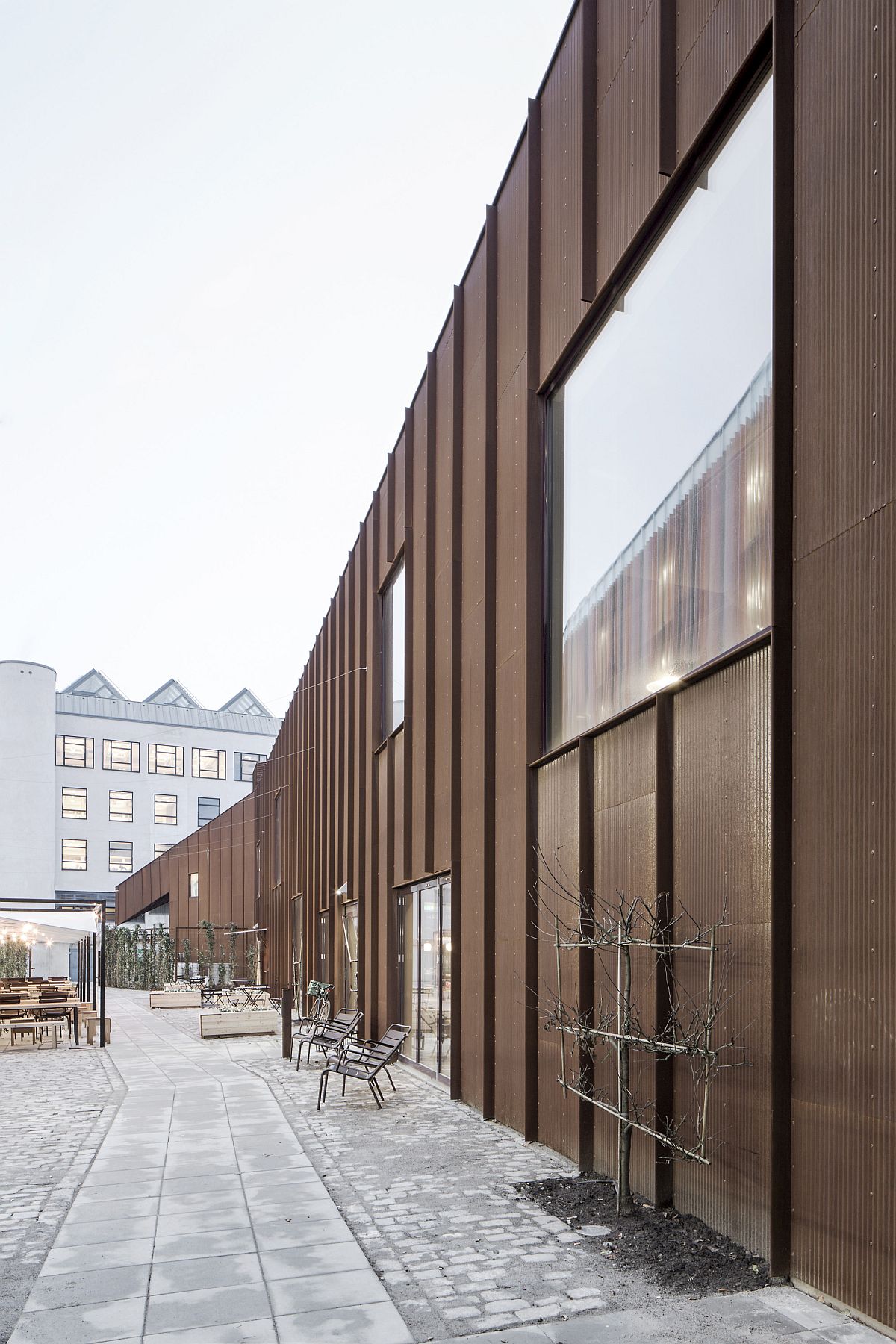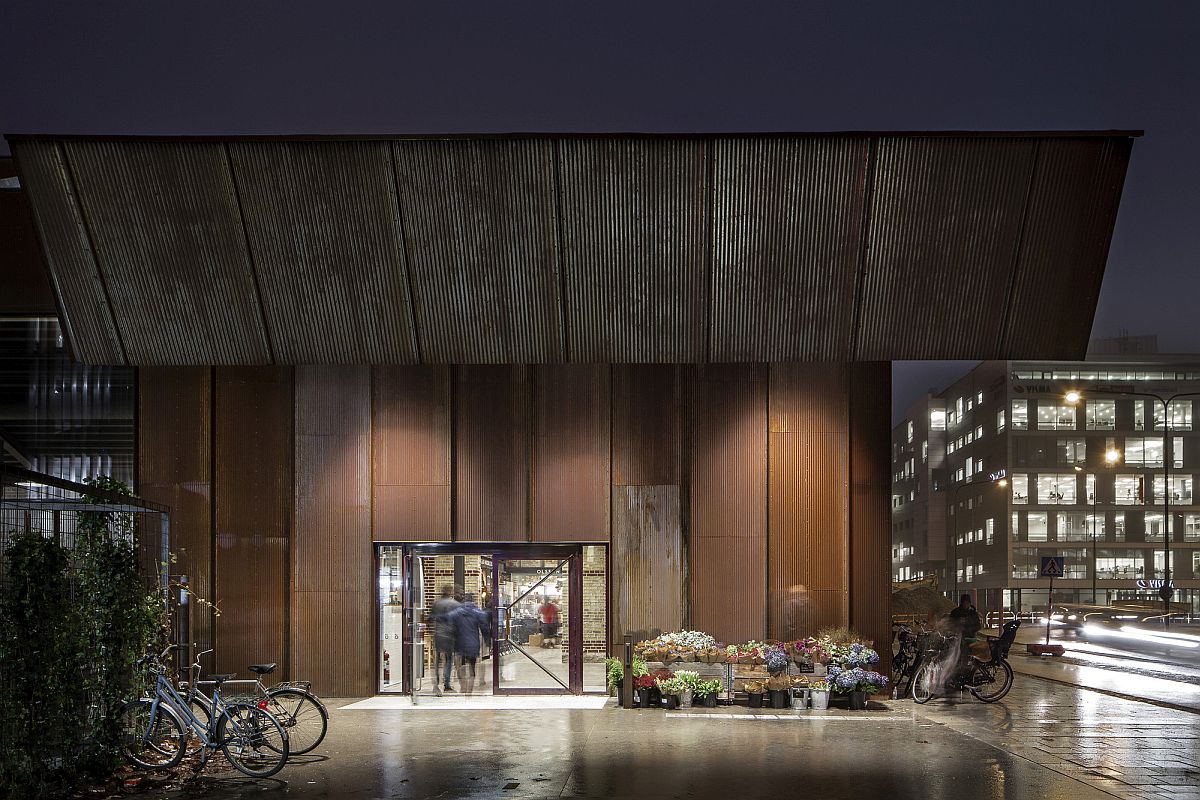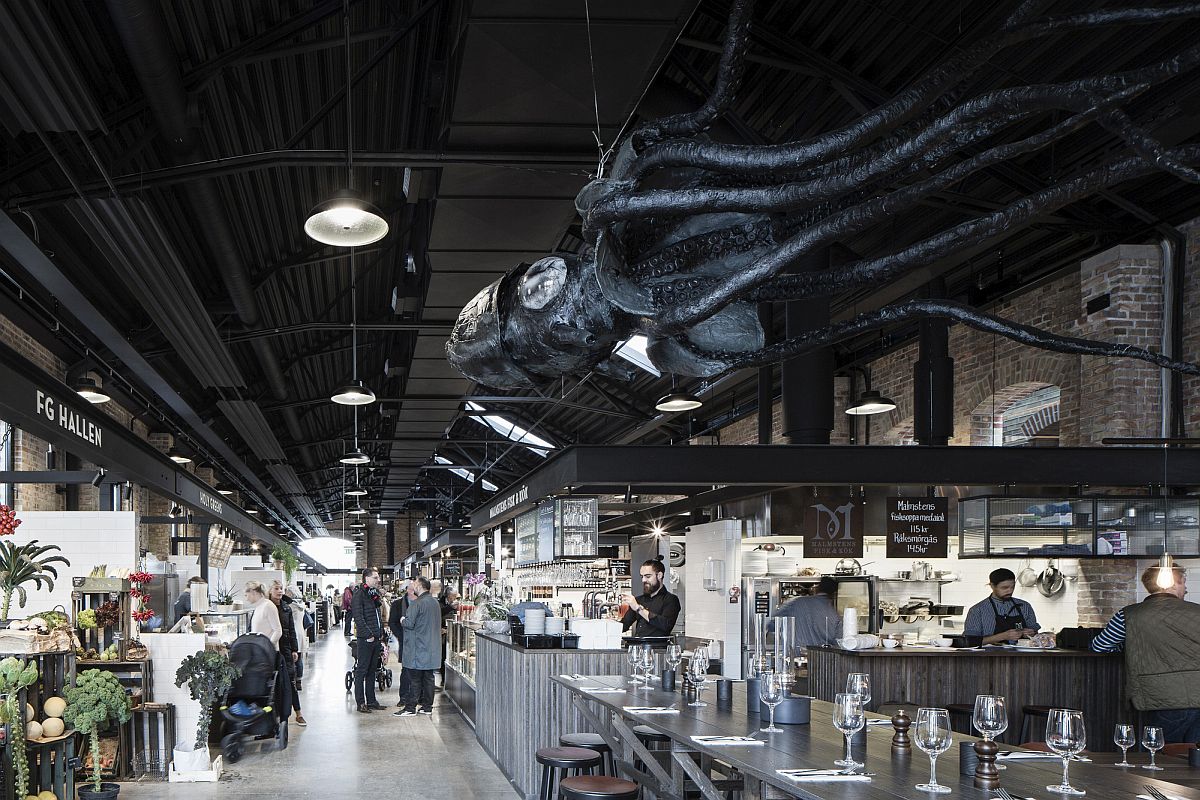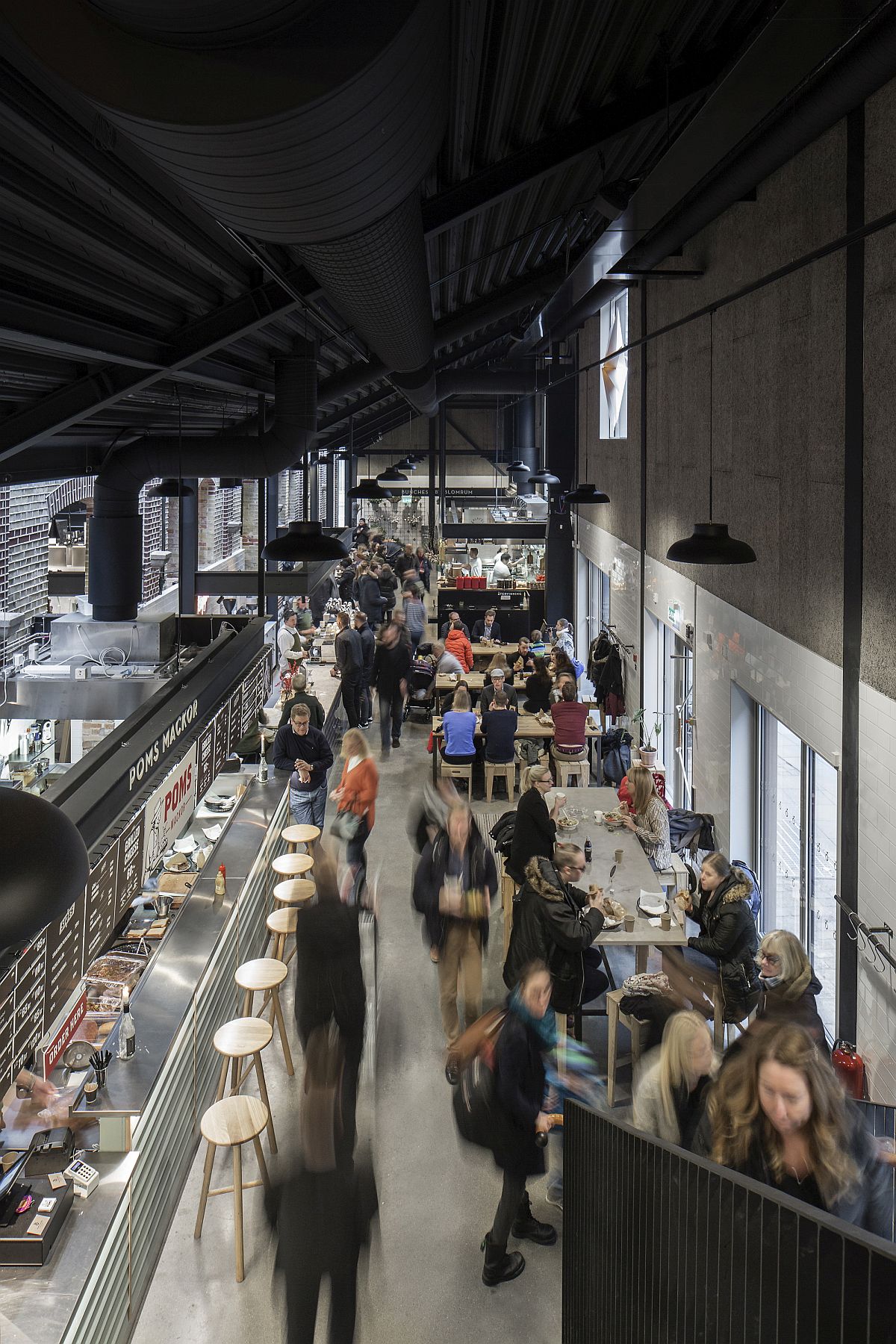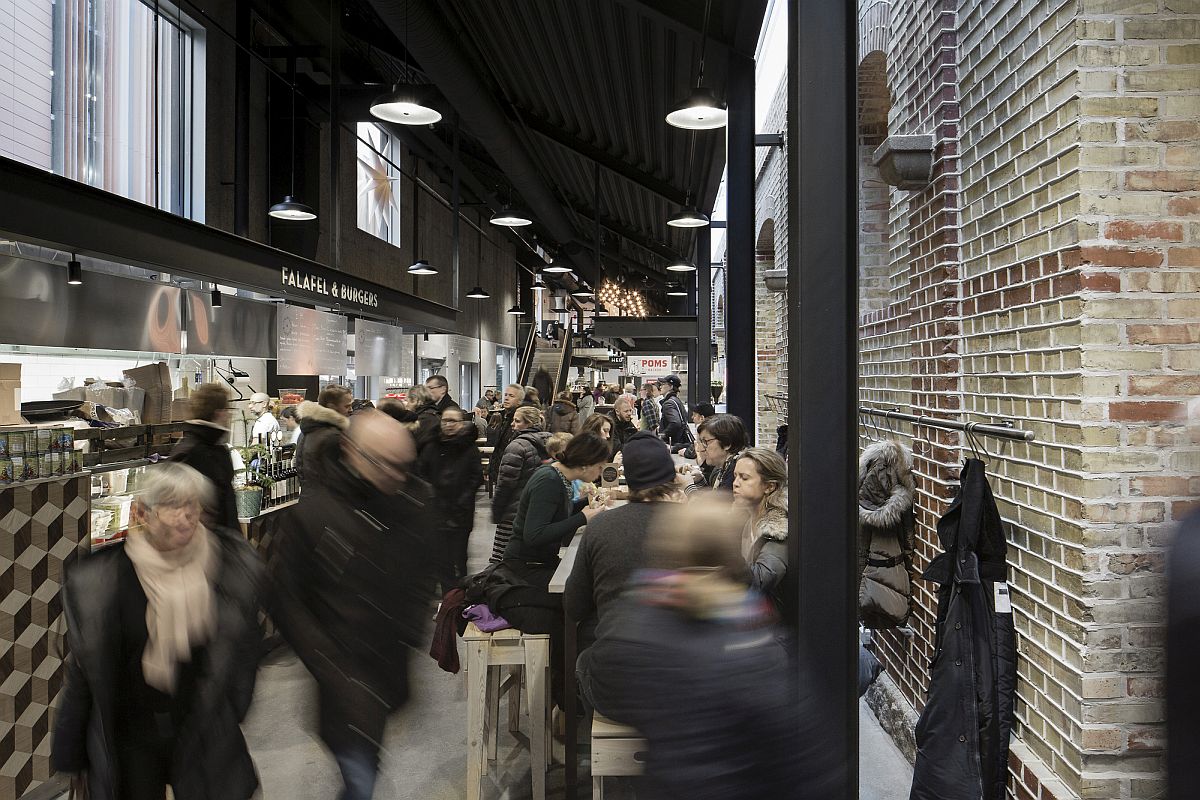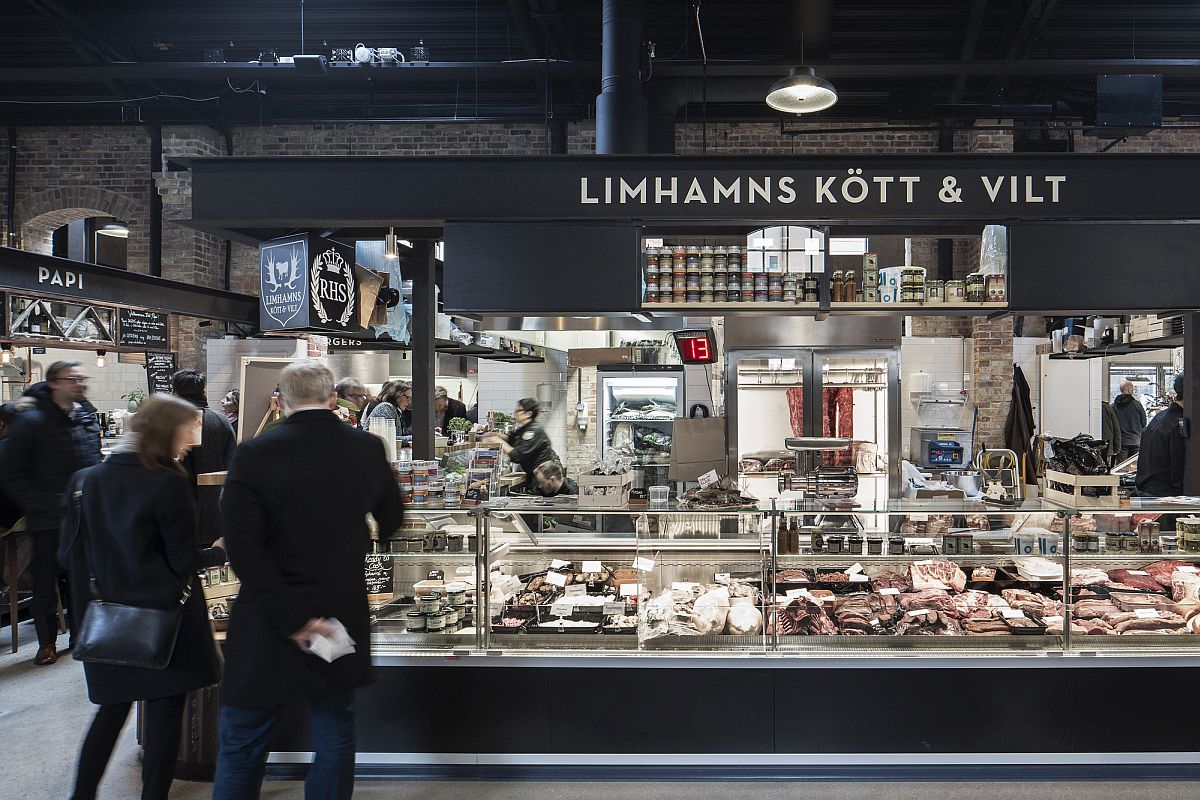 In 2013 Wingårdh Architects was commissioned to transform the ruin into a market hall for about twenty vendors and restaurateurs. The initial intention was to add a similar volume onto the existing oblong brick building, but the plans changed when several layers of underground utilities were discovered on the site, reducing the buildable area of the lot.
RELATED: Old Fire Station Turned into Dashing Modern Industrial Loft in Montreal