The utilitarian appeal of the industrial style combined with the charm and comfort of modern functionality is a popular blend that most homeowners are embracing gleefully. What was once a necessity has now turned into style that fascinates designers and design aficionados alike. Located in Krasnogorsk, Moscow Oblast, Russia, this lovely apartment typifies this trend that seems to celebrate aged surfaces, rough finishes and a combination of contrasting textures. The 47-square-meter apartment was designed by Studio Odnushechka to showcase the beauty of existing concrete walls and ceilings while adding to its allure with new metallic installations.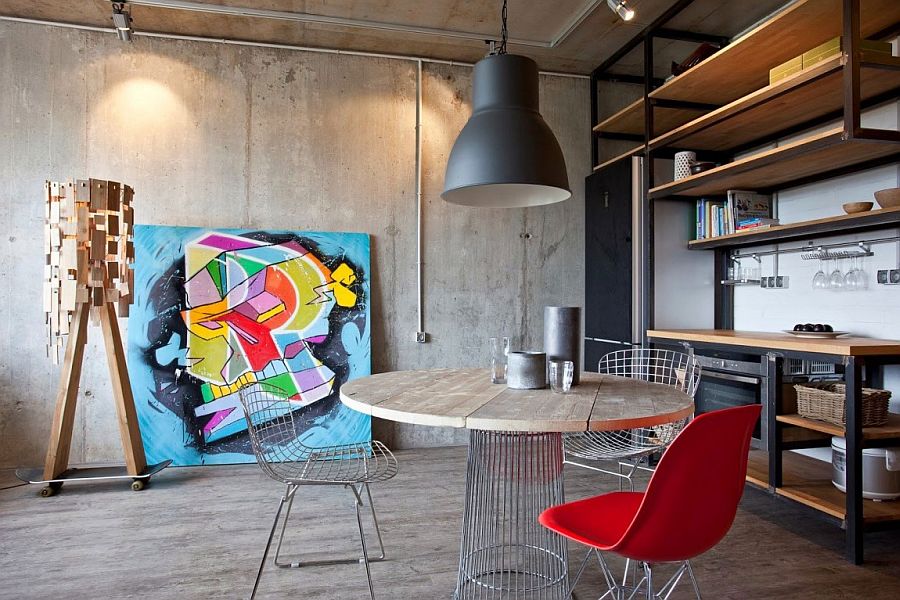 Since space is an absolute premium inside this modest apartment, indoor partitions are kept to an absolute minimum. A large metal wall delineates the entry from the living area, which also contains the dining space and kitchen. A sleek wooden surface next to the large living room window serves as the home workspace, with fascinating decorative pieces giving the interior a distinct personality of its own. Colorful décor, and large wall art pieces that are casually placed in the backdrop create a fun, relaxed and eclectic atmosphere. The original concrete ceiling and walls interact with whitewashed brick walls, a metal partition and a floor with rubber polymer coating to fashion a unique and exciting interior.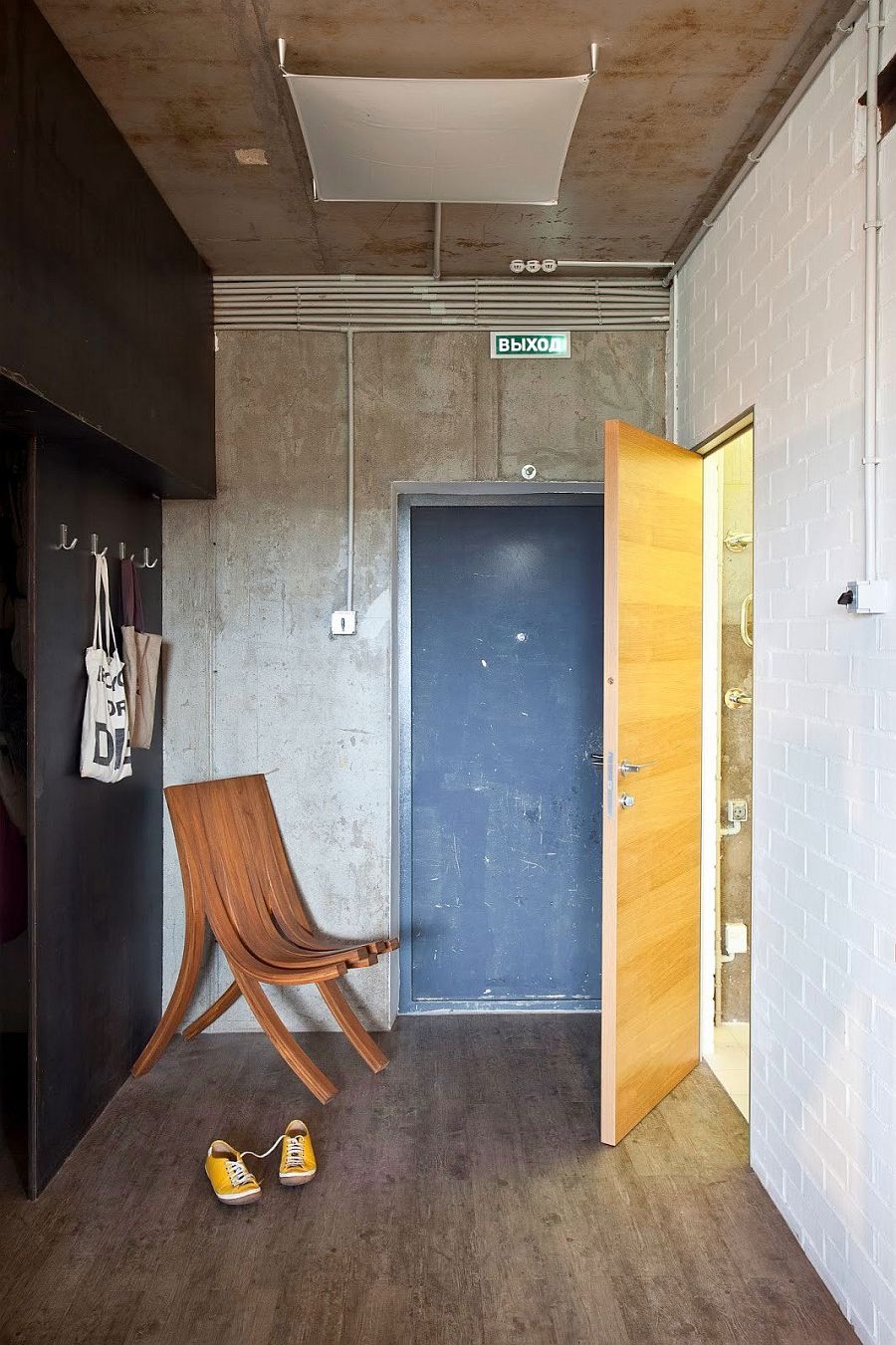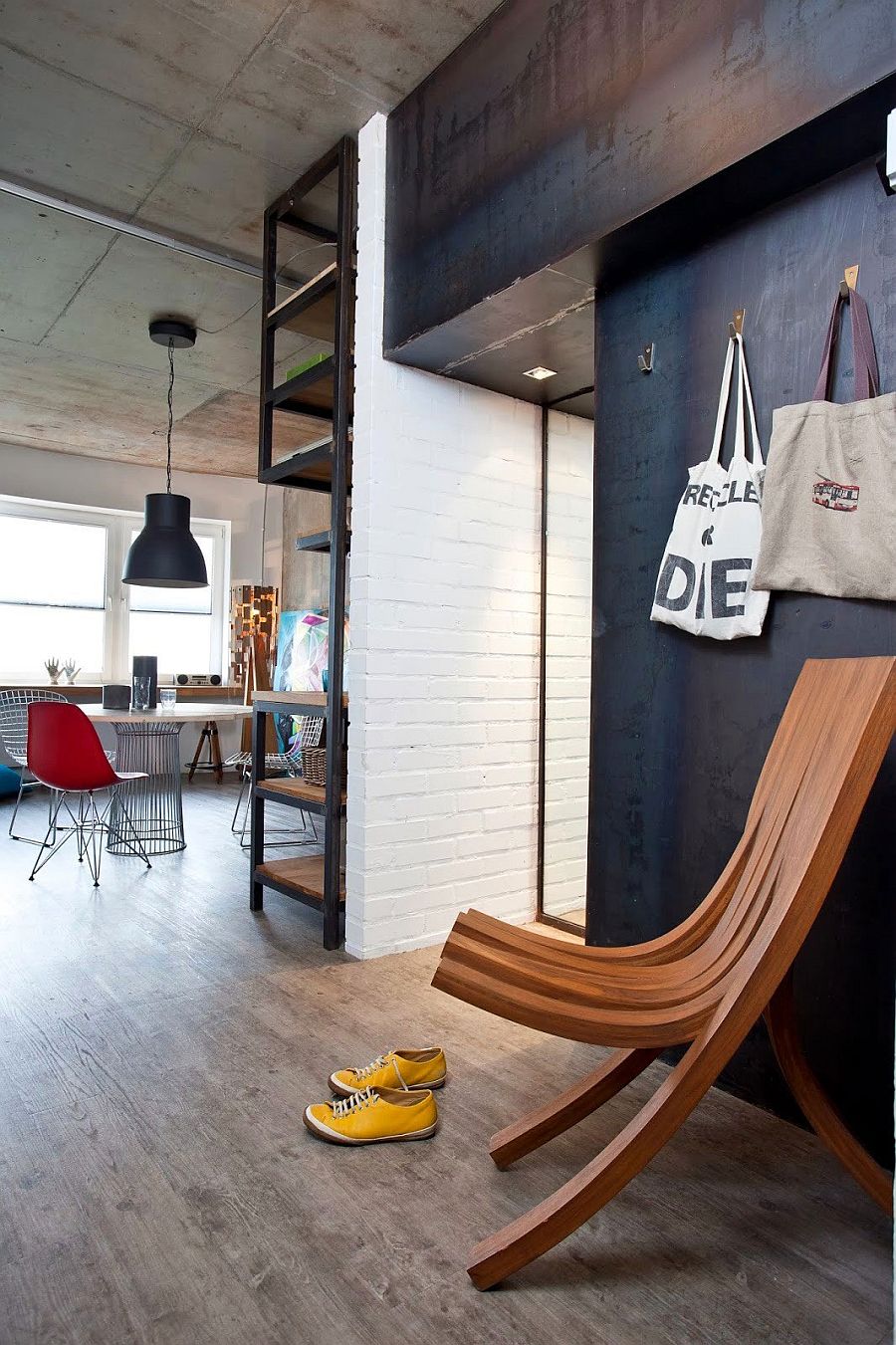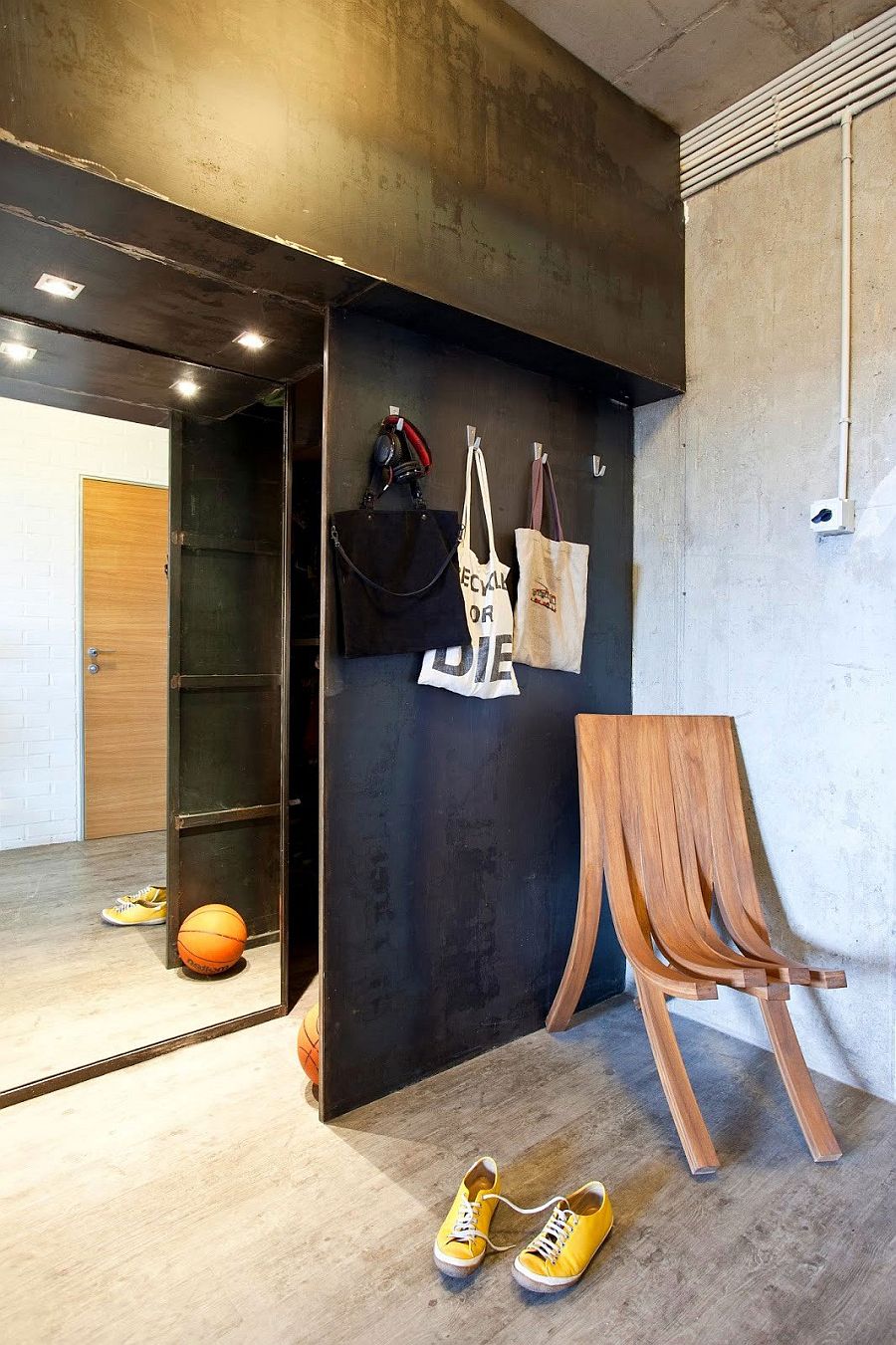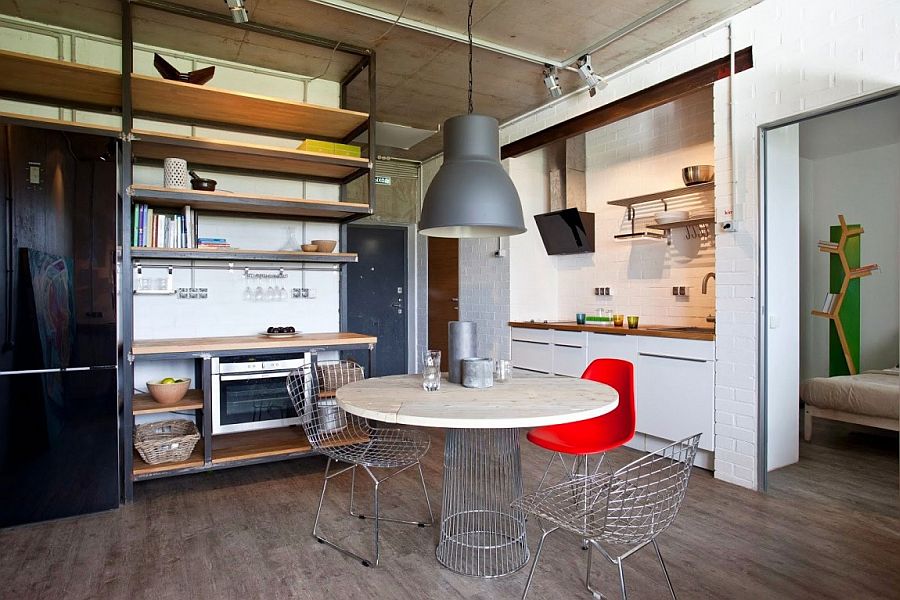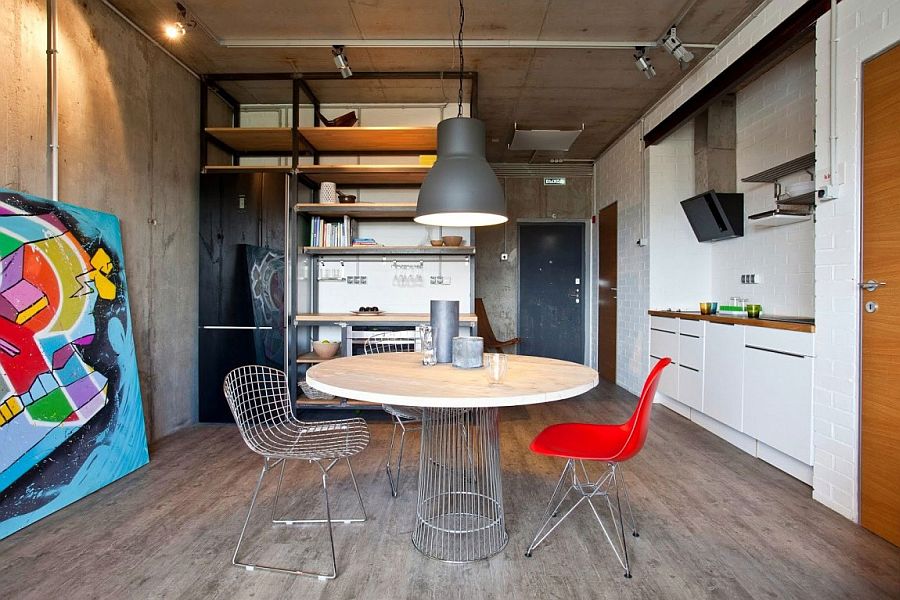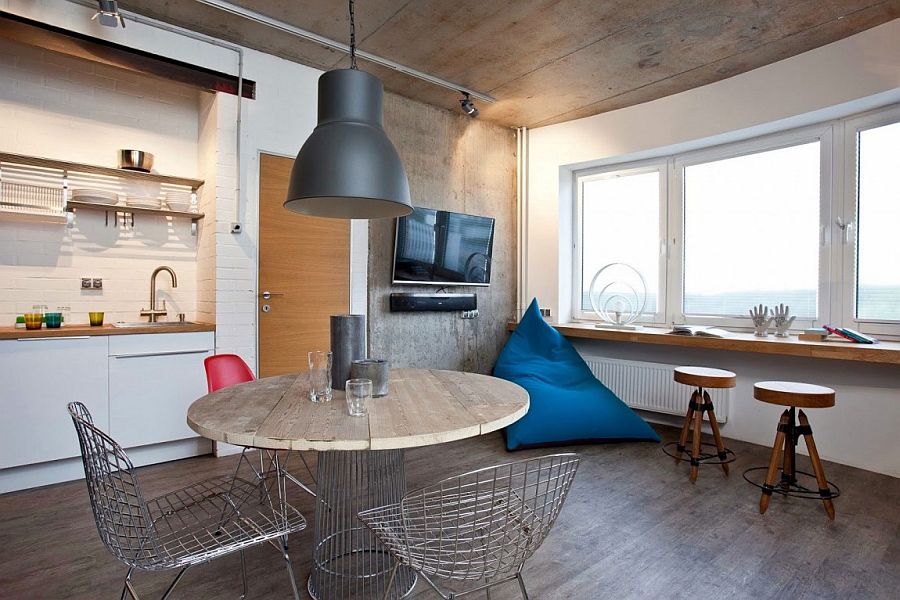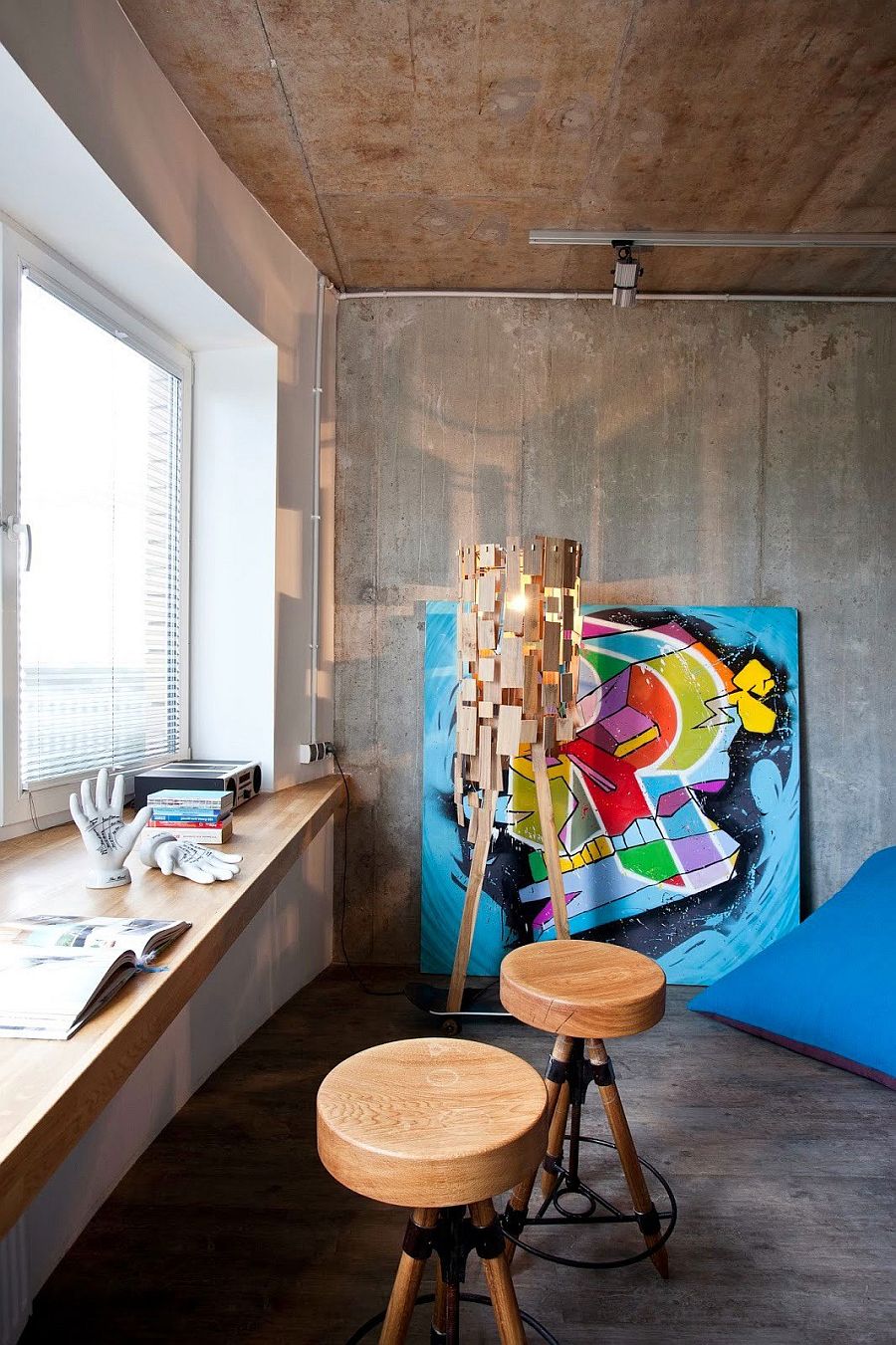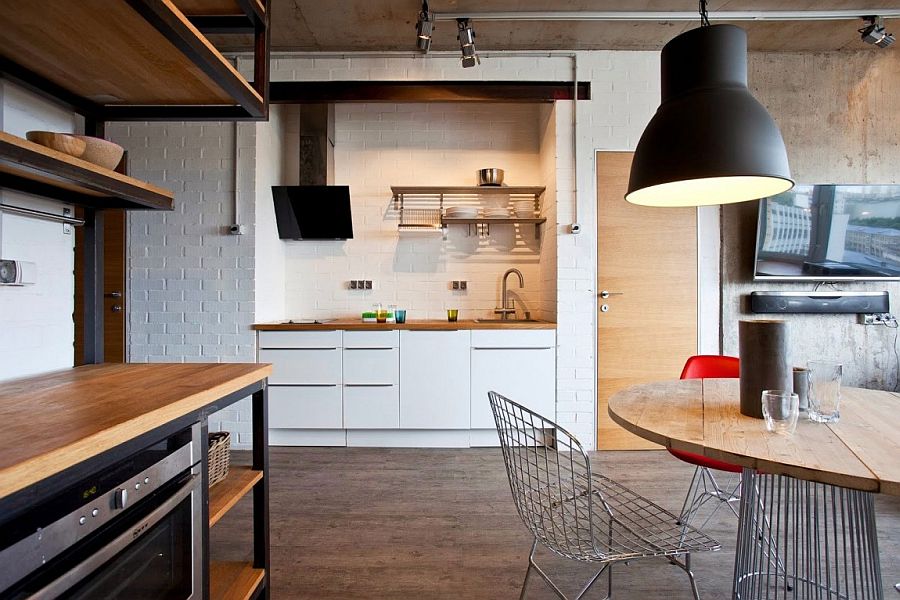 The color scheme of the background in each room is kept neutral to let the various finishes shine through, with white being the dominant hue. In the bedroom it is once again wall art and throw pillows along with a snazzy bookcase that bring color, while the bathroom benefits from the use of warm wooden finishes. Custom furniture and light fixtures also accentuate this fusion of modern and industrial styles that gives this home in Krasnogorsk a captivating persona of its own! [Photography: e-kulibaba]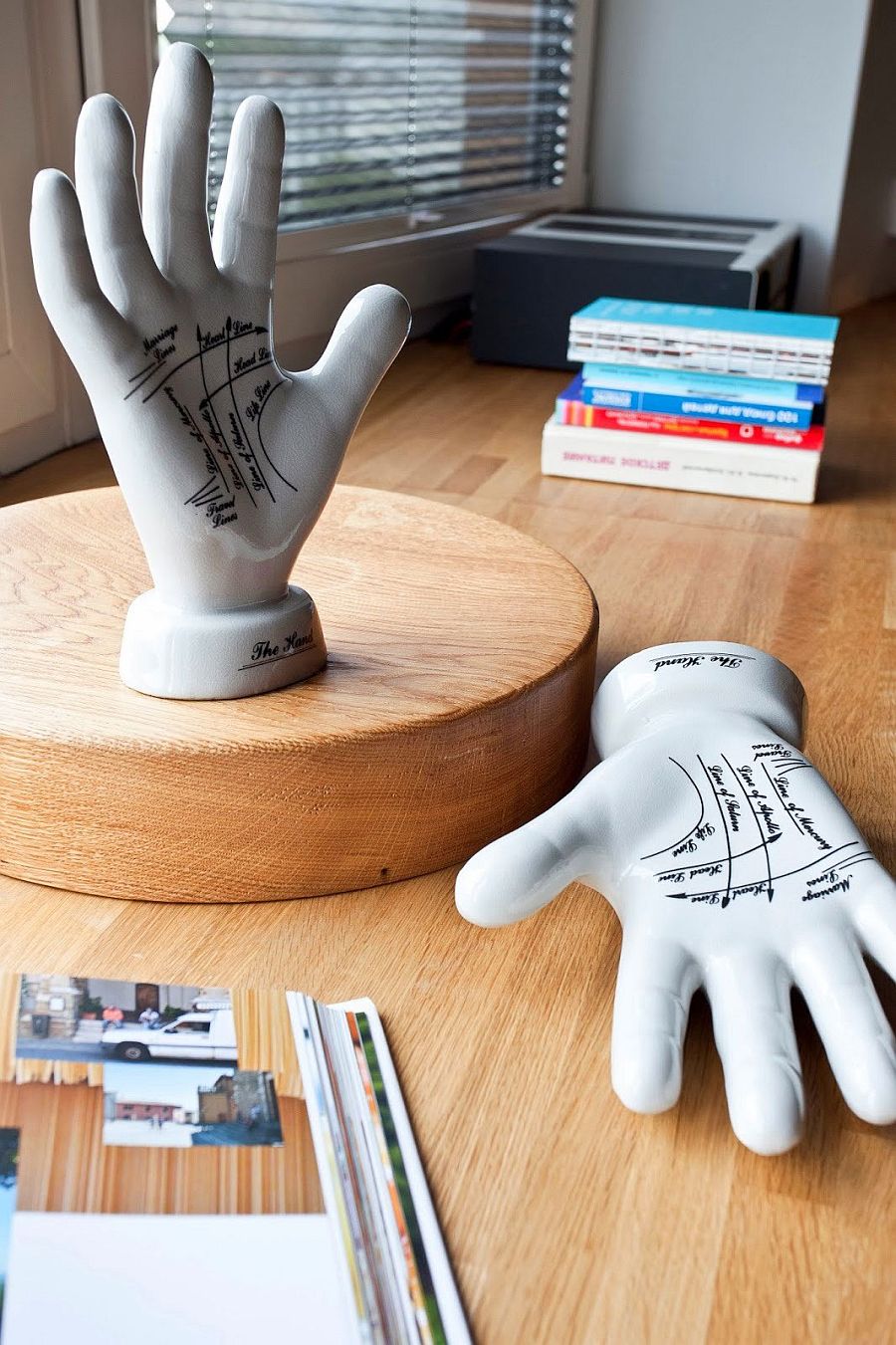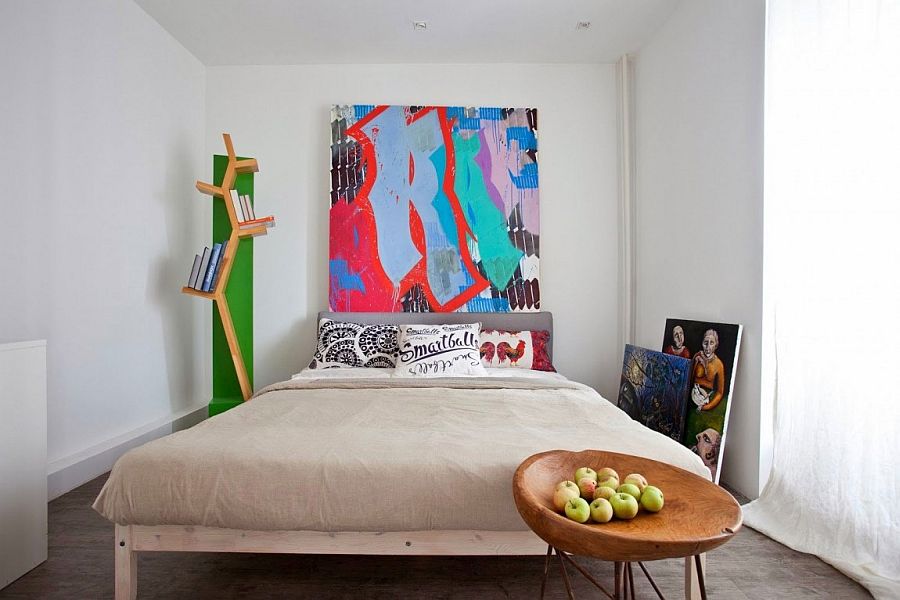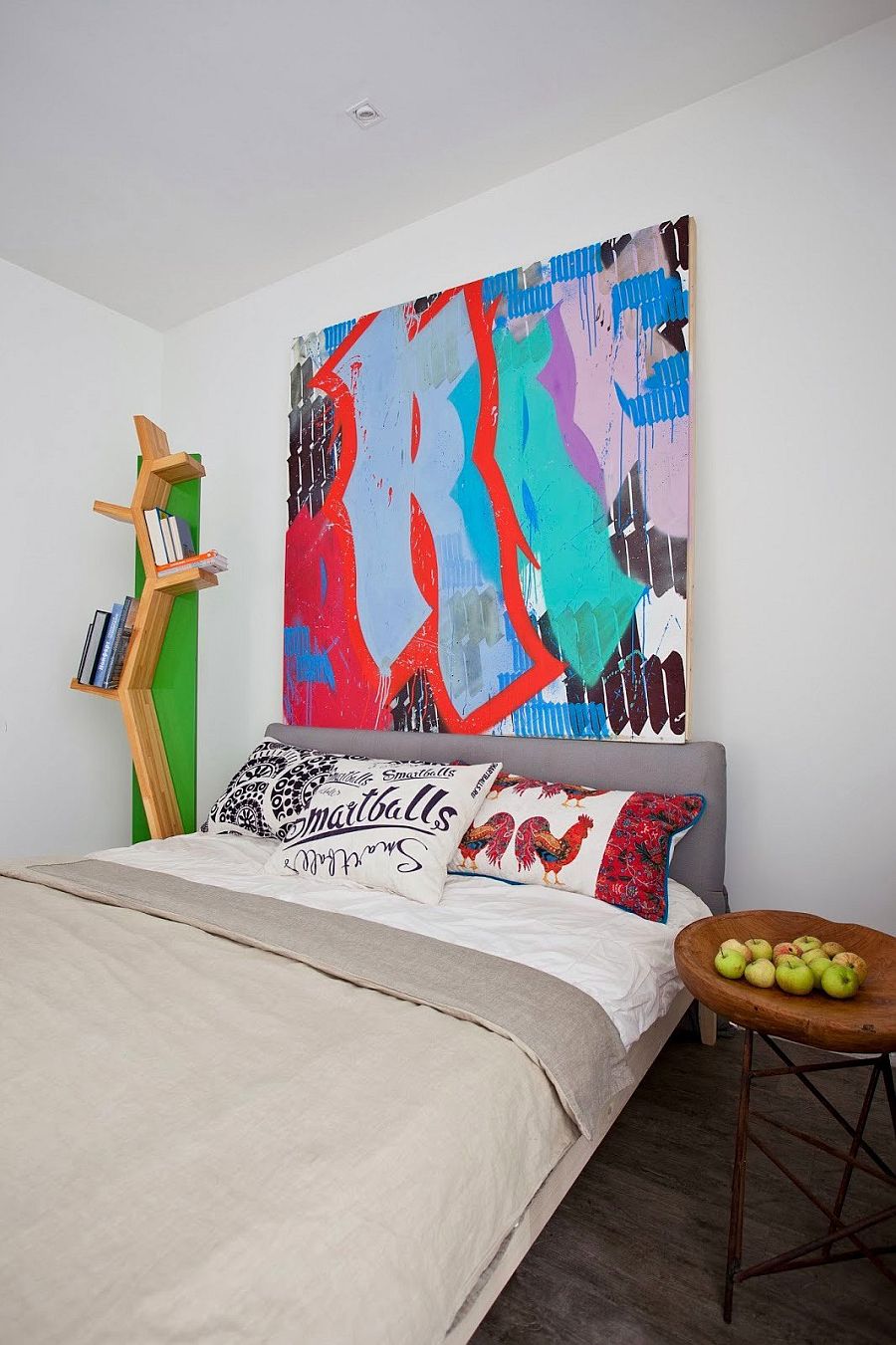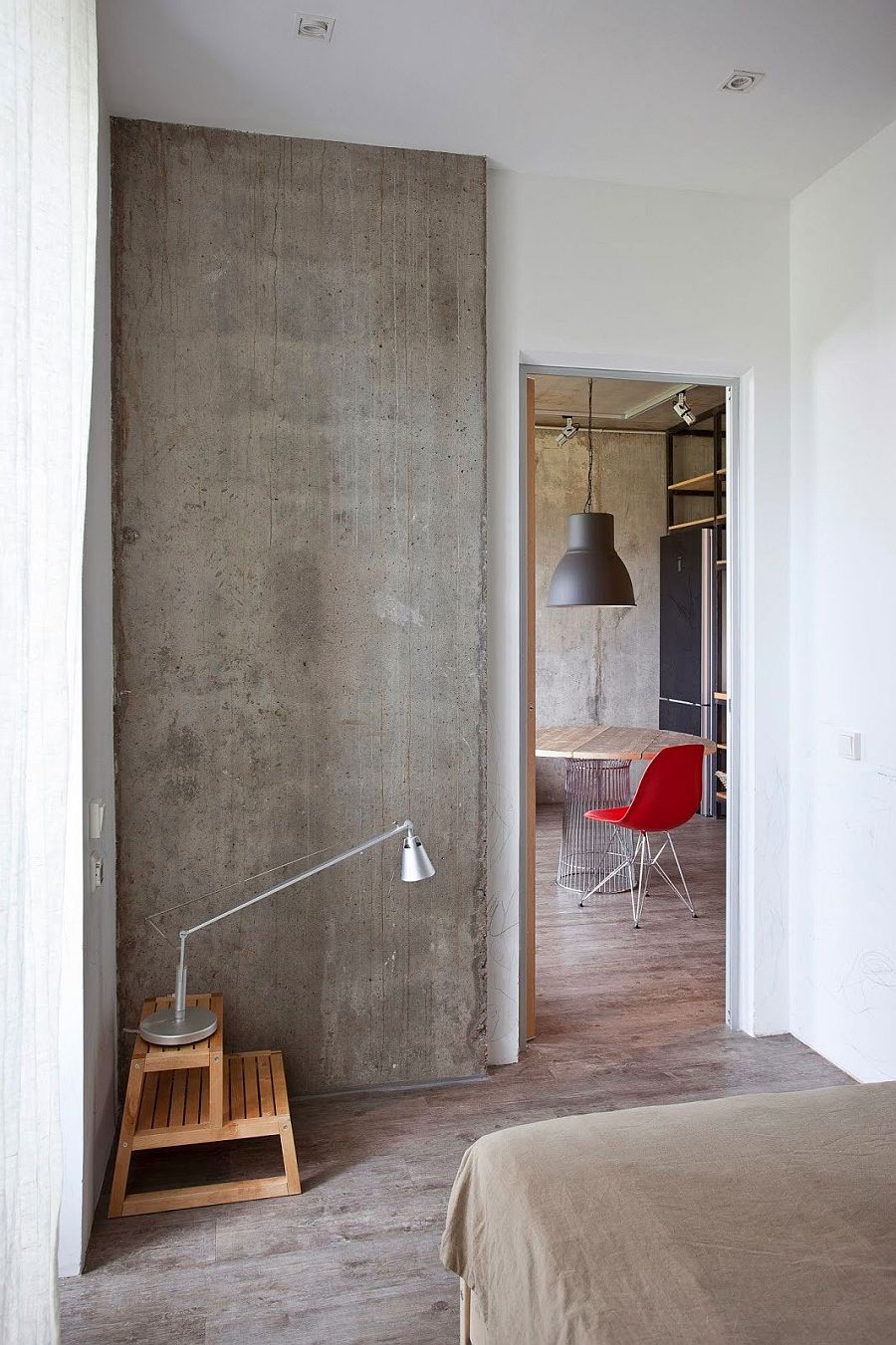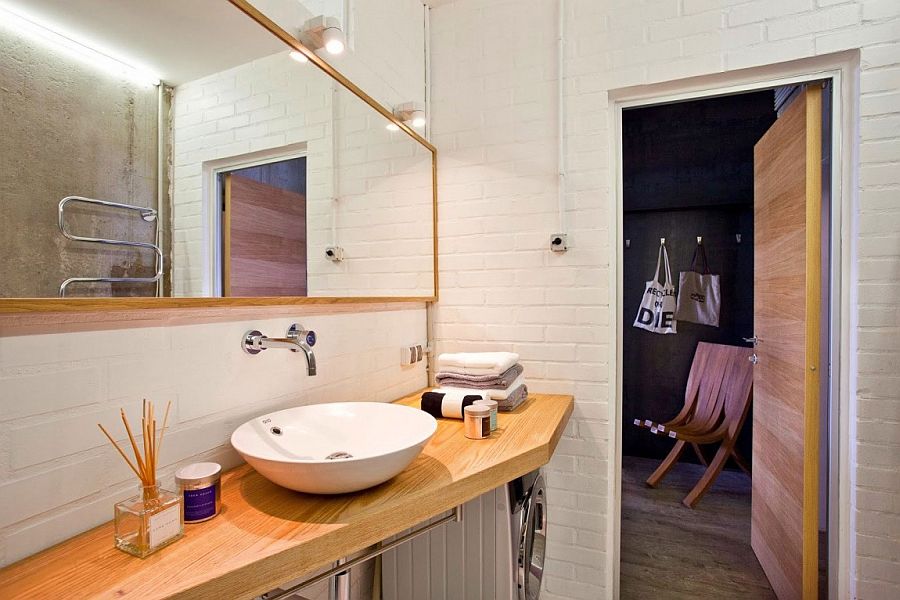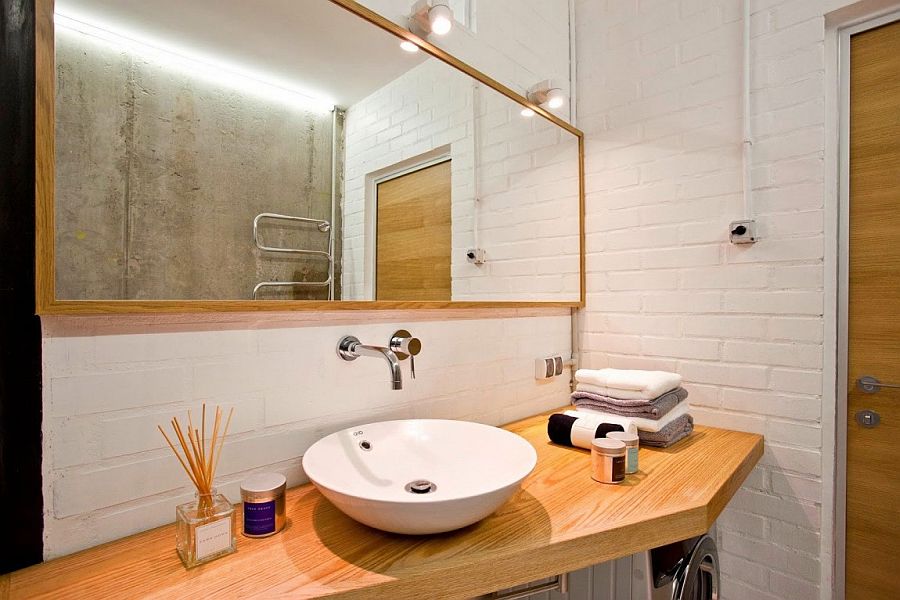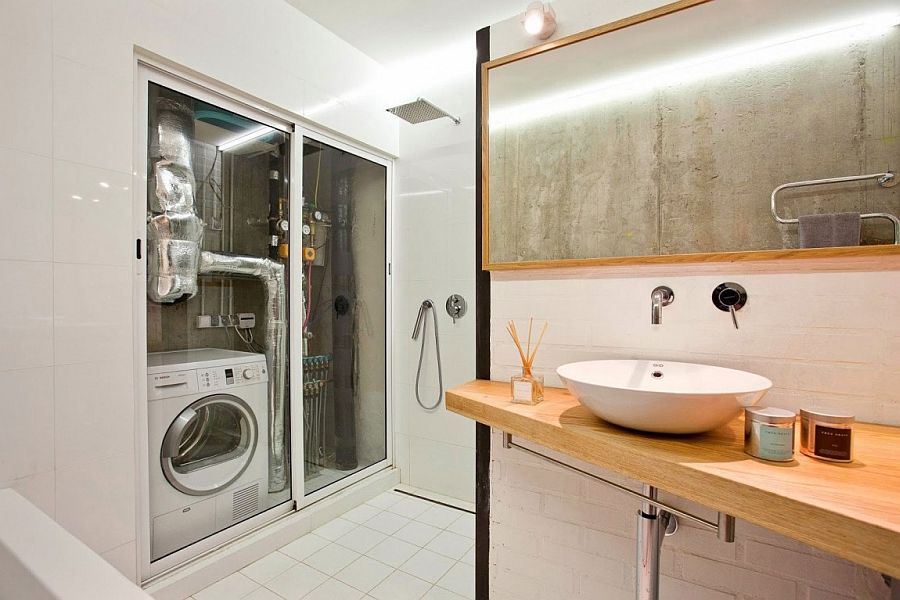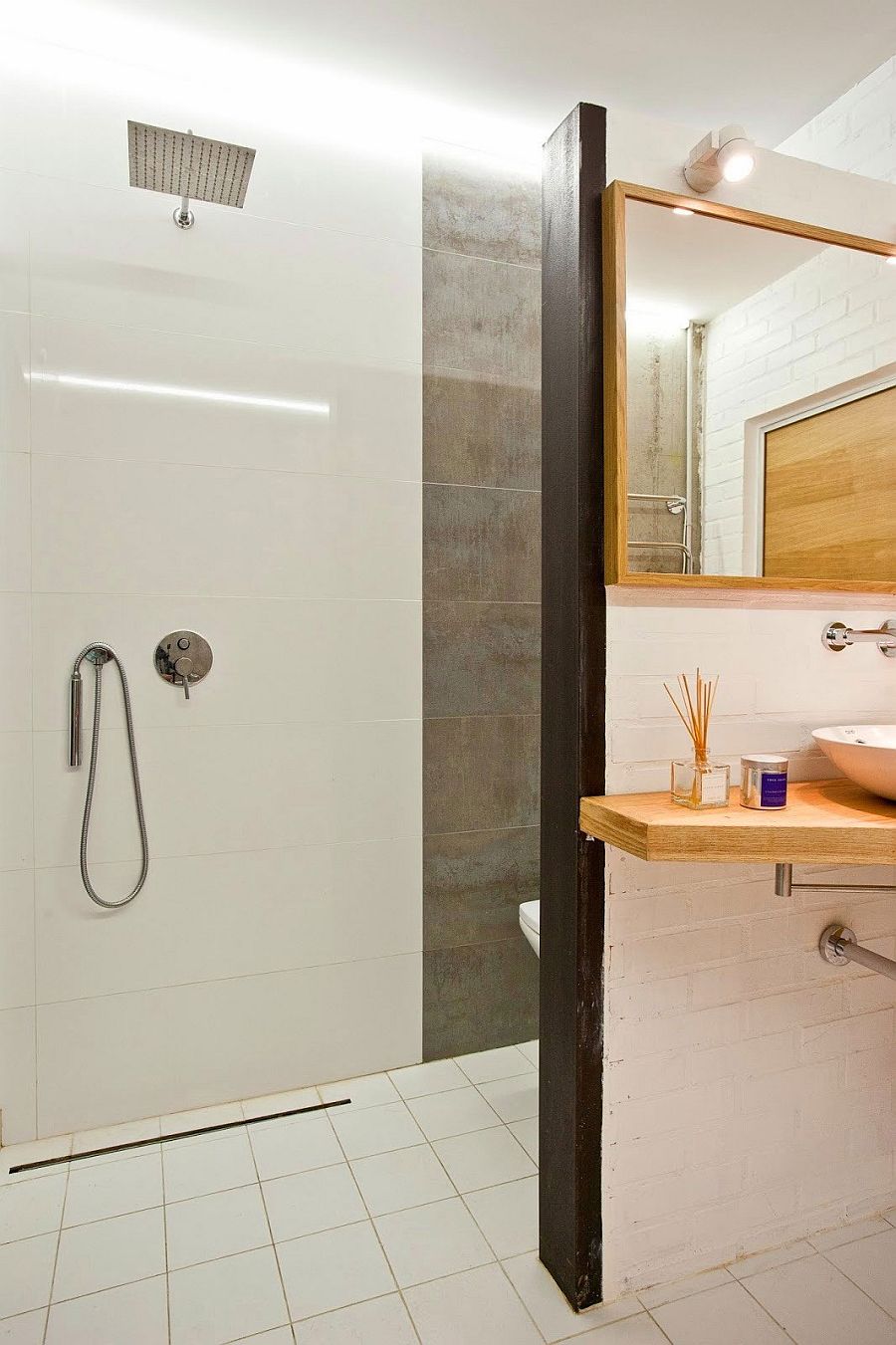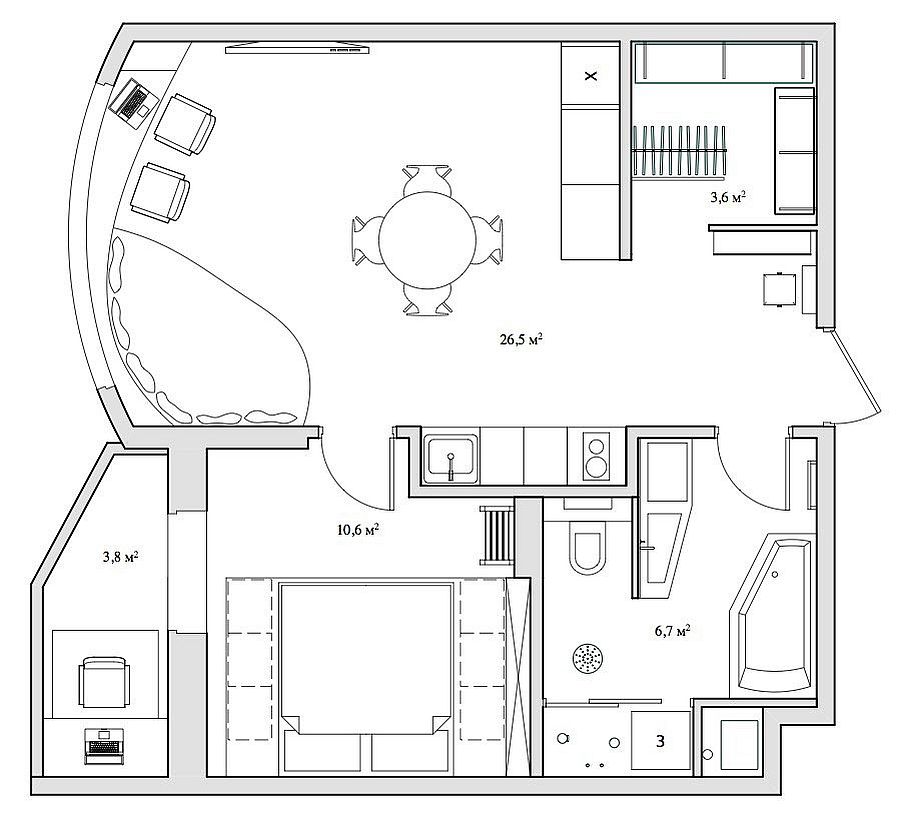 Liked the story? Share it with friends.