Converting a cramped, old house into a beautiful modern cabin that has an open and inviting ambiance, Rever & Drage completely altered the ambiance inside the Boggestranda. Set in the idyllic landscape of Eidsvåg, Norway, the new retreat provides a mesmerizing window into the enchanting Norwegian landscape comprising of stunning valleys, beautiful mountains and of course, those renowned and unique fjords. Bringing contemporary comfort to a land that still seems untouched by modern razzmatazz, the gorgeous cabin's new interior is filled with a flood of natural light along with energizing pops of red.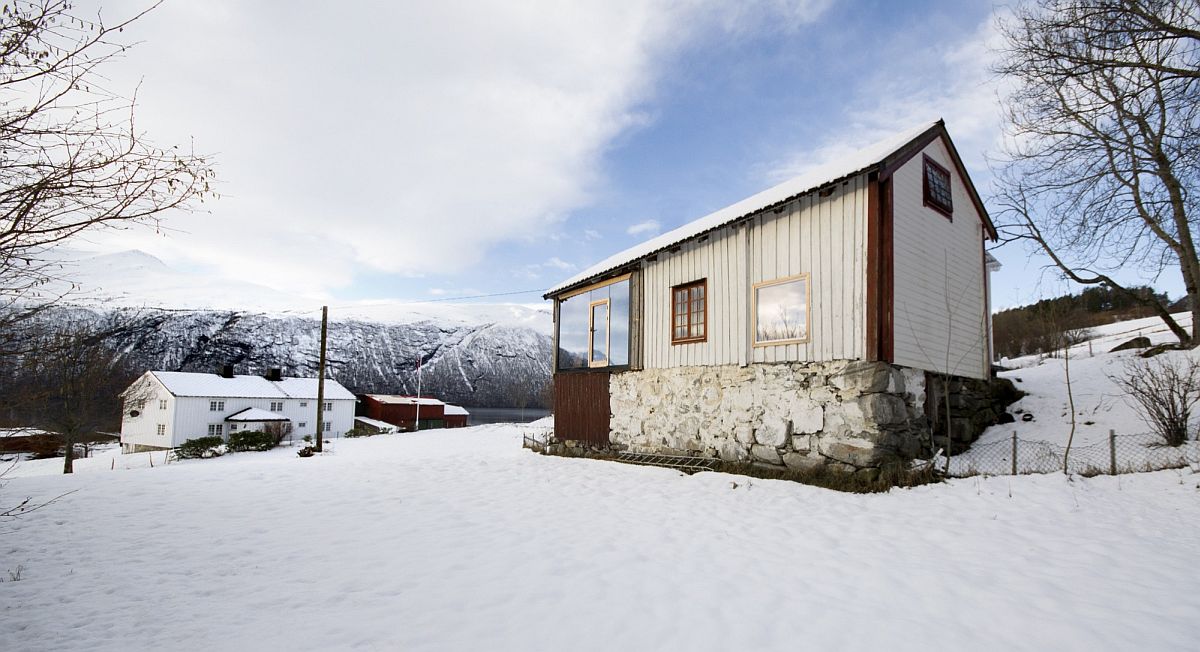 One can instantly notice how the original structure was composed of a variety of materials that include wood, stone and corrugated iron and tile. Giving another layer of textural intrigue to this confluence of contrasting materials is glass! By adding a large floor-to-ceiling glass window in the living area towards the south and the east, the kitchen, sitting zone and dining space now enjoy unabated view of the hypnotic scenery outside. Even the loft style bedroom gets a long window of its own that allows guests to take in the sights and sounds of Eidsvåg even as they soak in its comfort.
RELATED: Dalene Cabin: Contemporary Home Nestled on a Beautiful Norwegian Island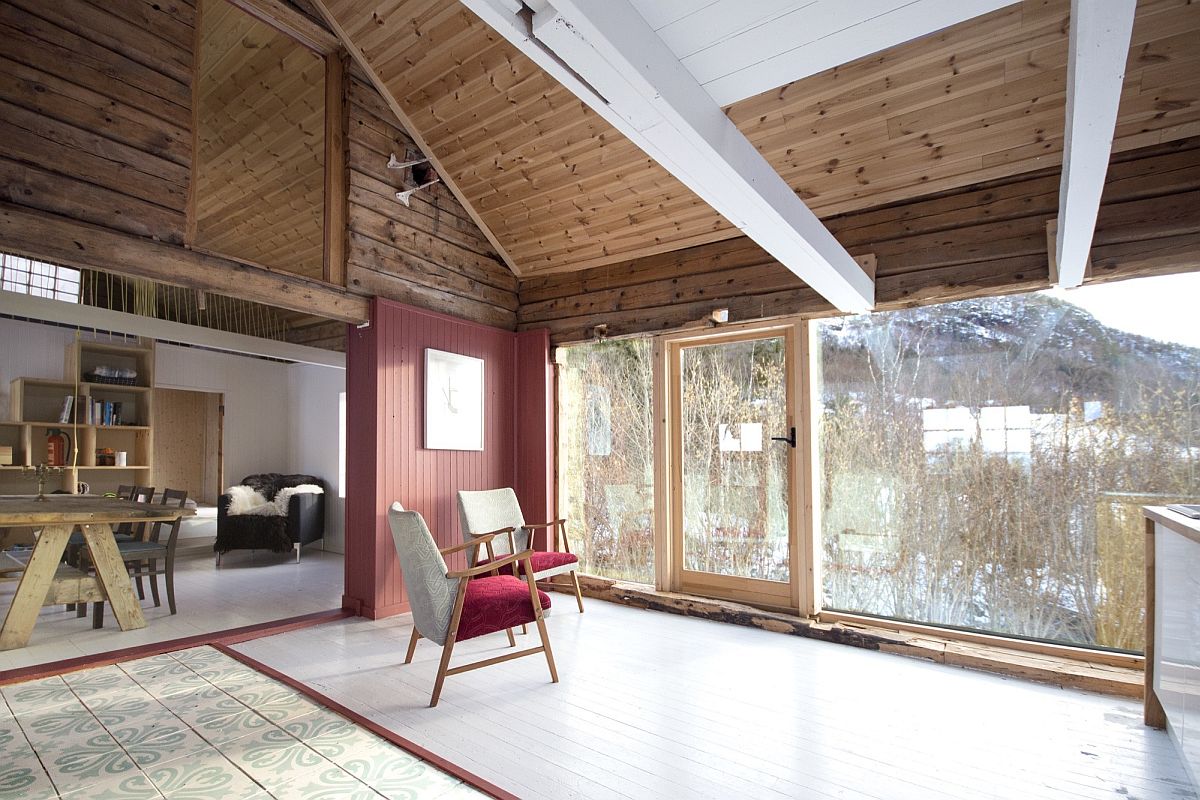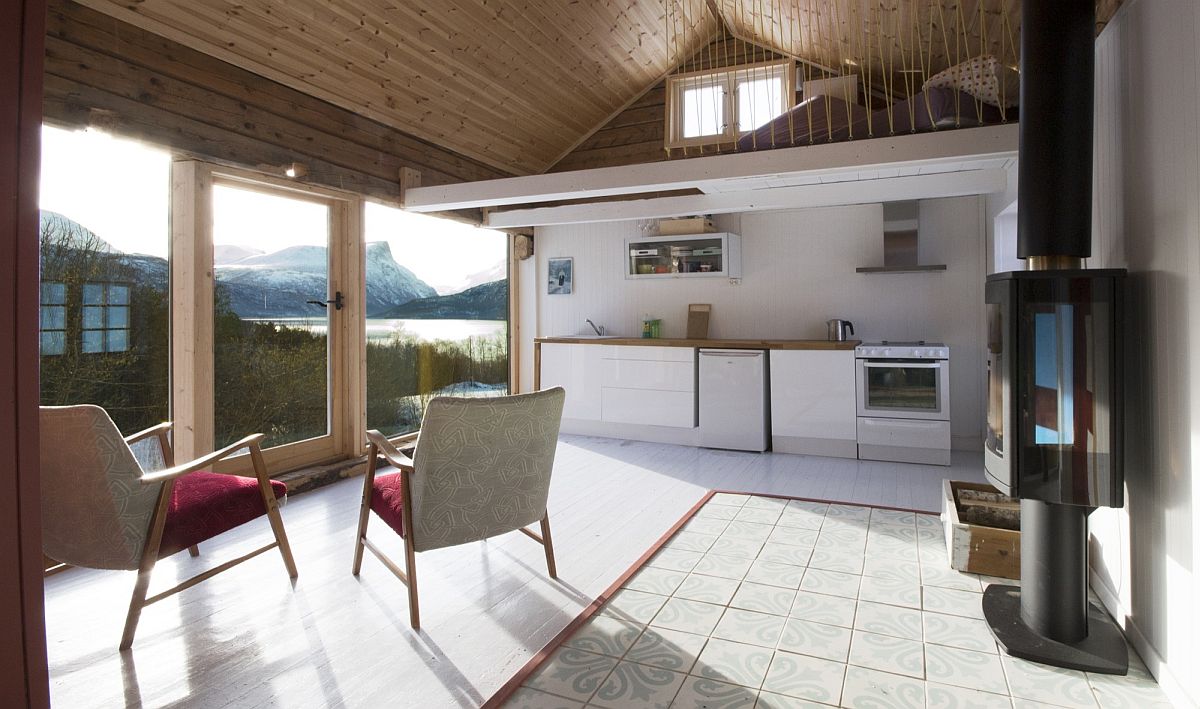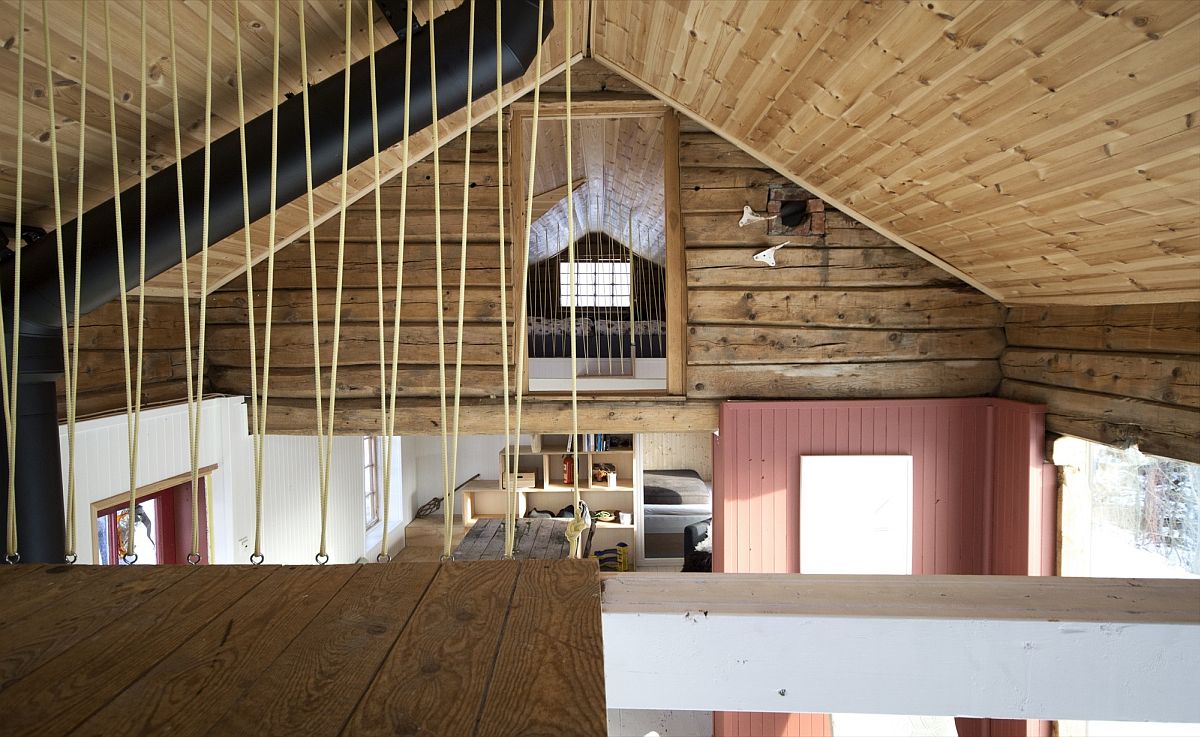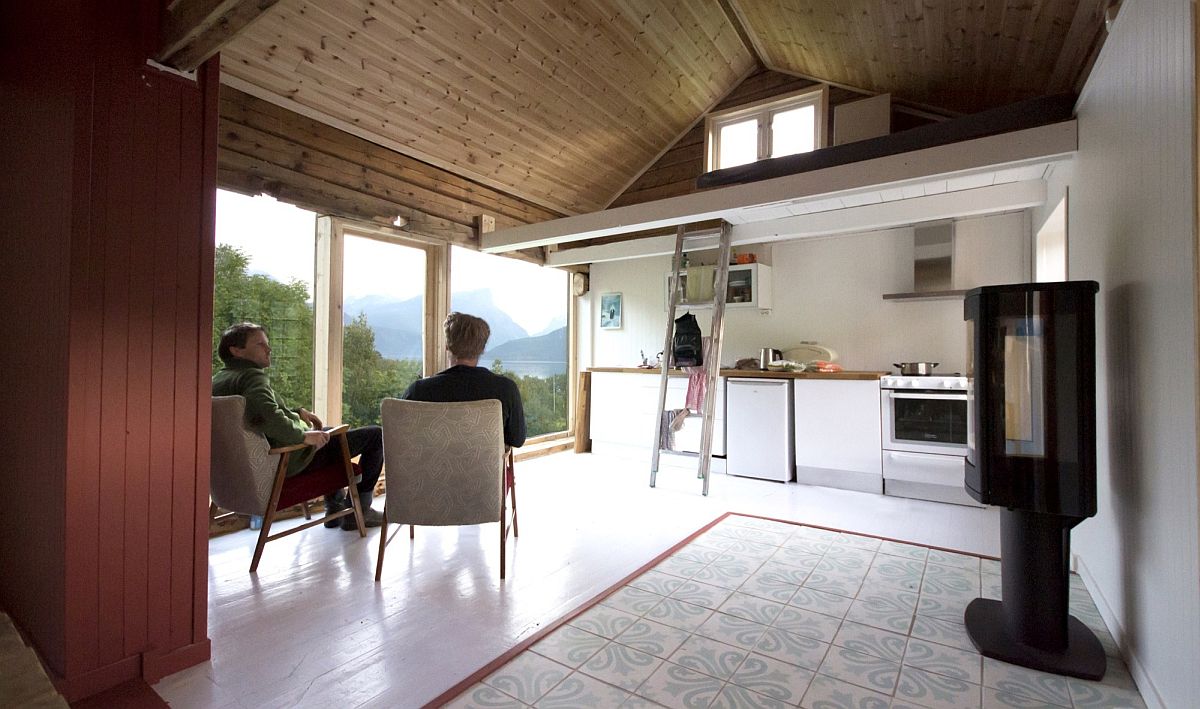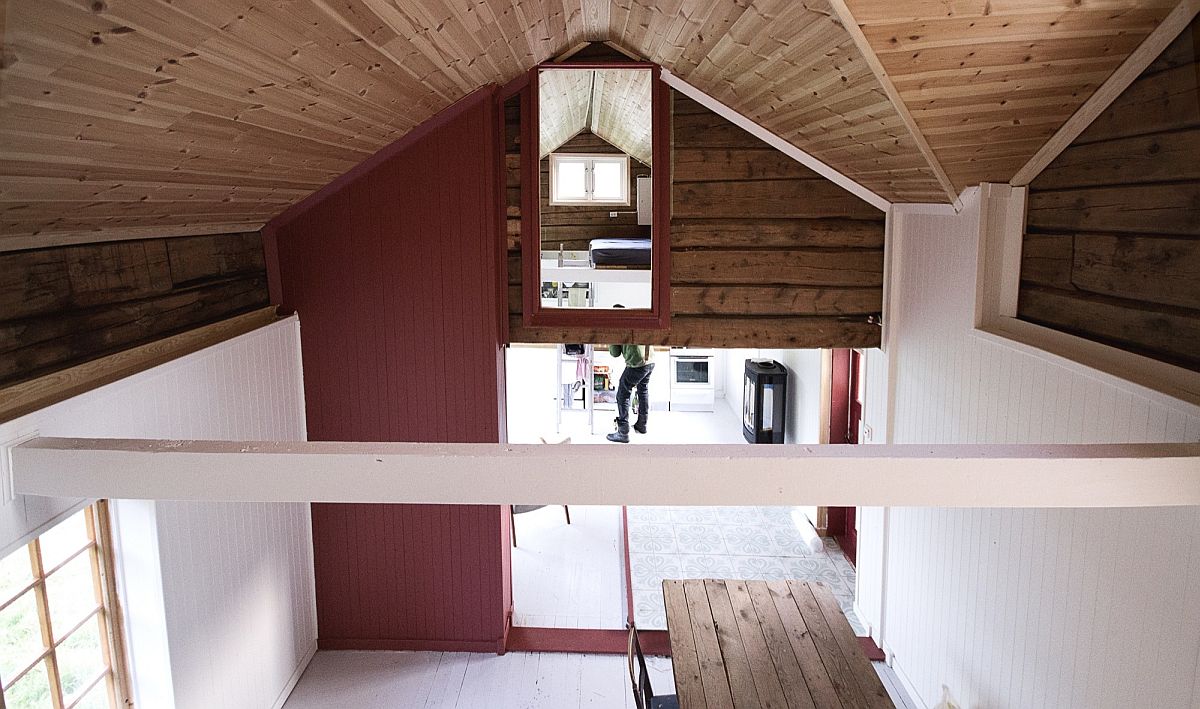 A home where 10 poorly planned internal rooms stood has now been turned into a spacious, cheerful and comfortable cabin and one can find absolutely no trace of those unnecessary partitions. Smart insulation, elegant décor and carefully preserved traditional Norwegian charm now shape this remarkable escape. [Photography: Tom Auger]
RELATED: Modern Colorado Vacation Home with Enthralling Mountain Views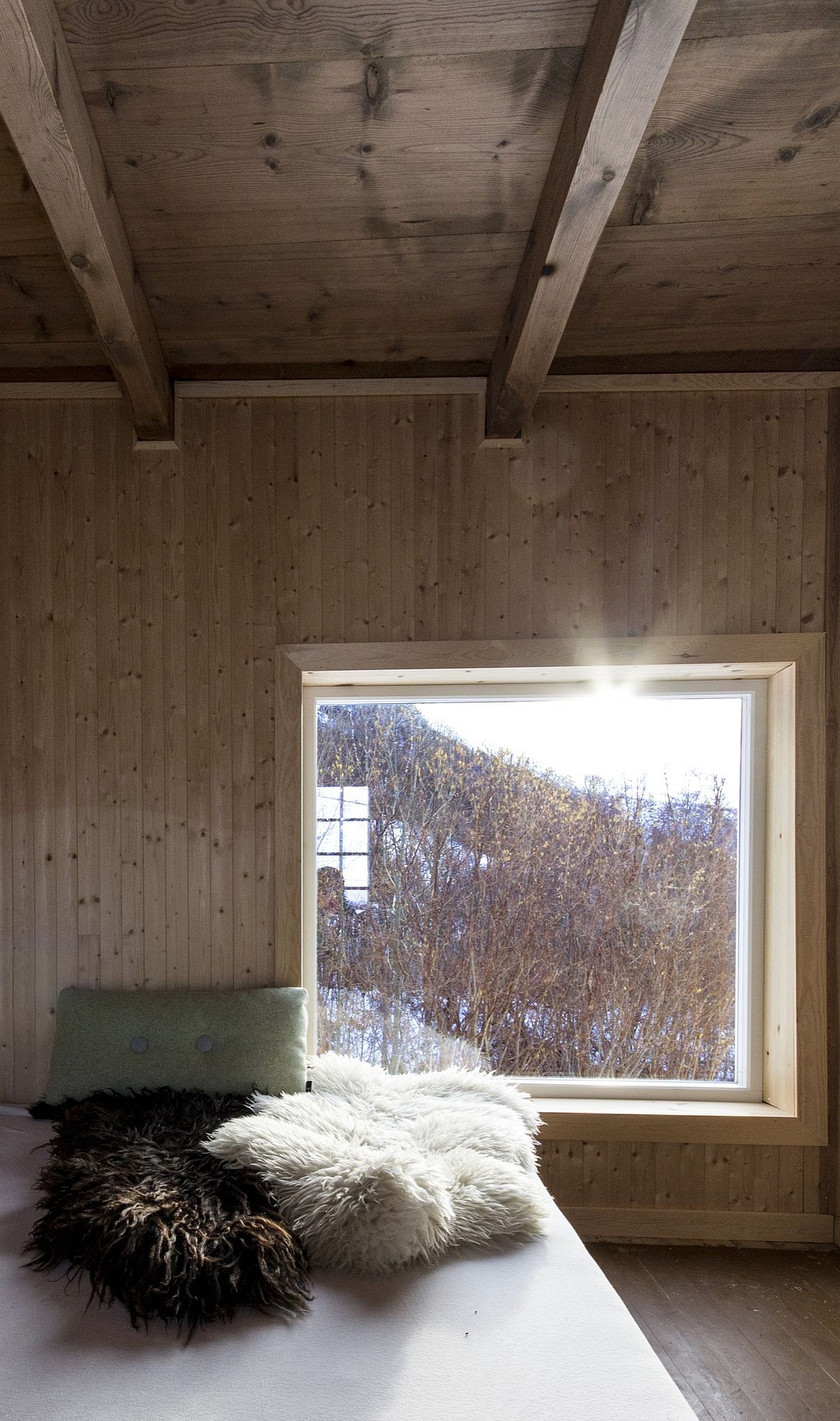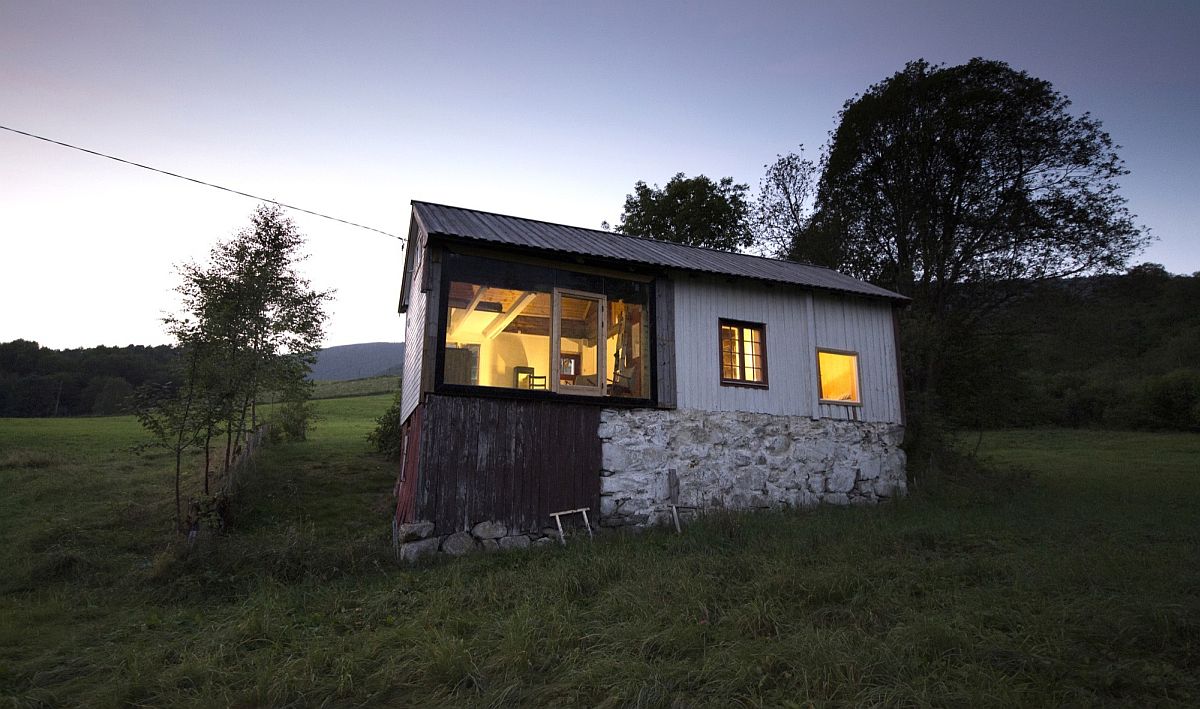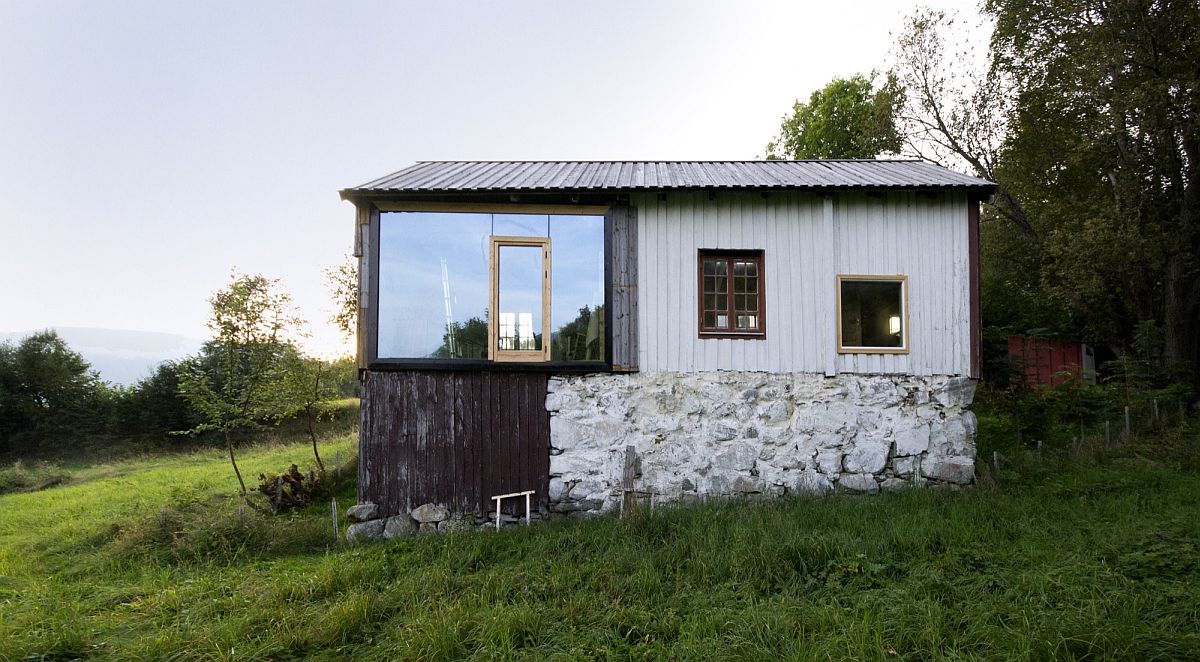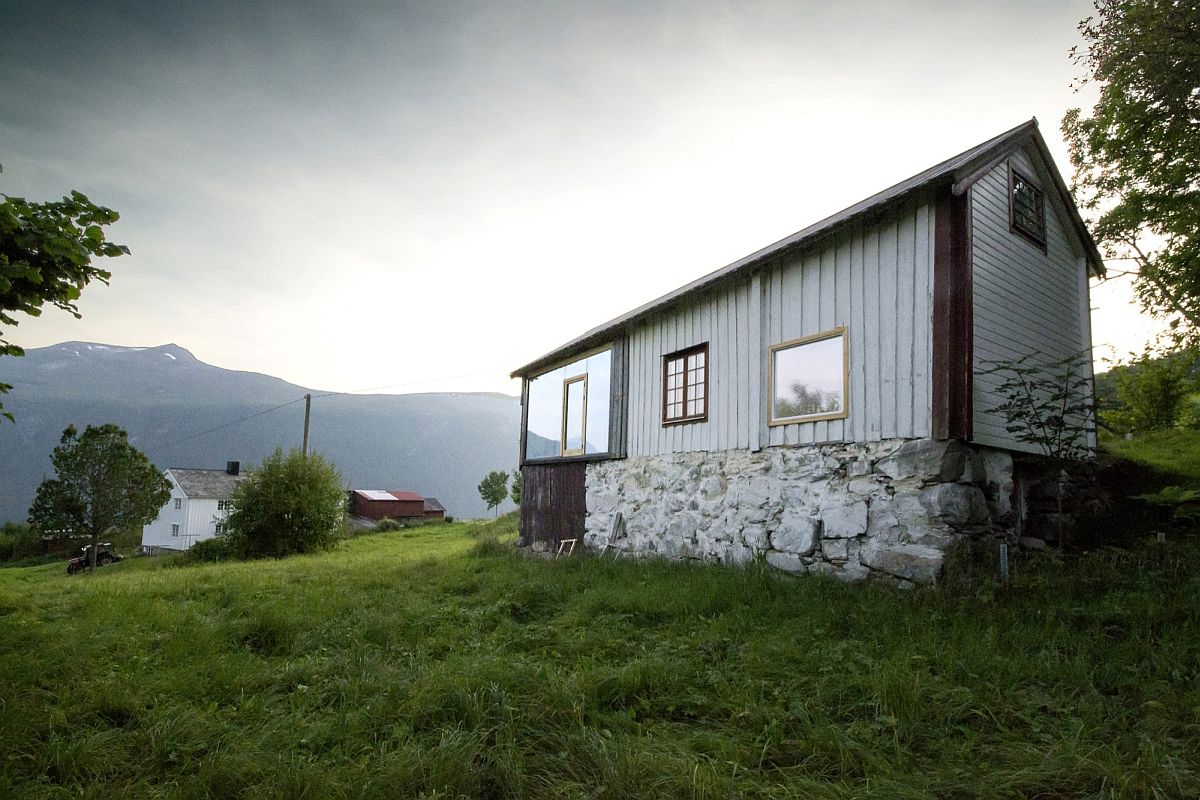 Liked the story? Share it with friends.