The chair is often a designer's chosen medium when expressing their individuality. While there is no one definitive chair, there are certainly many singular seats worthy of attention.
Ball Chair
The famous Ball chair would launch the career of Finnish designer and innovator Eero Aarnio. Designed in 1966, the distinctive Ball chair's futuristic form remains an enduring symbol of 1960s pop culture. The fibreglass Ball chair is manufactured by Eero Aarnio Originals.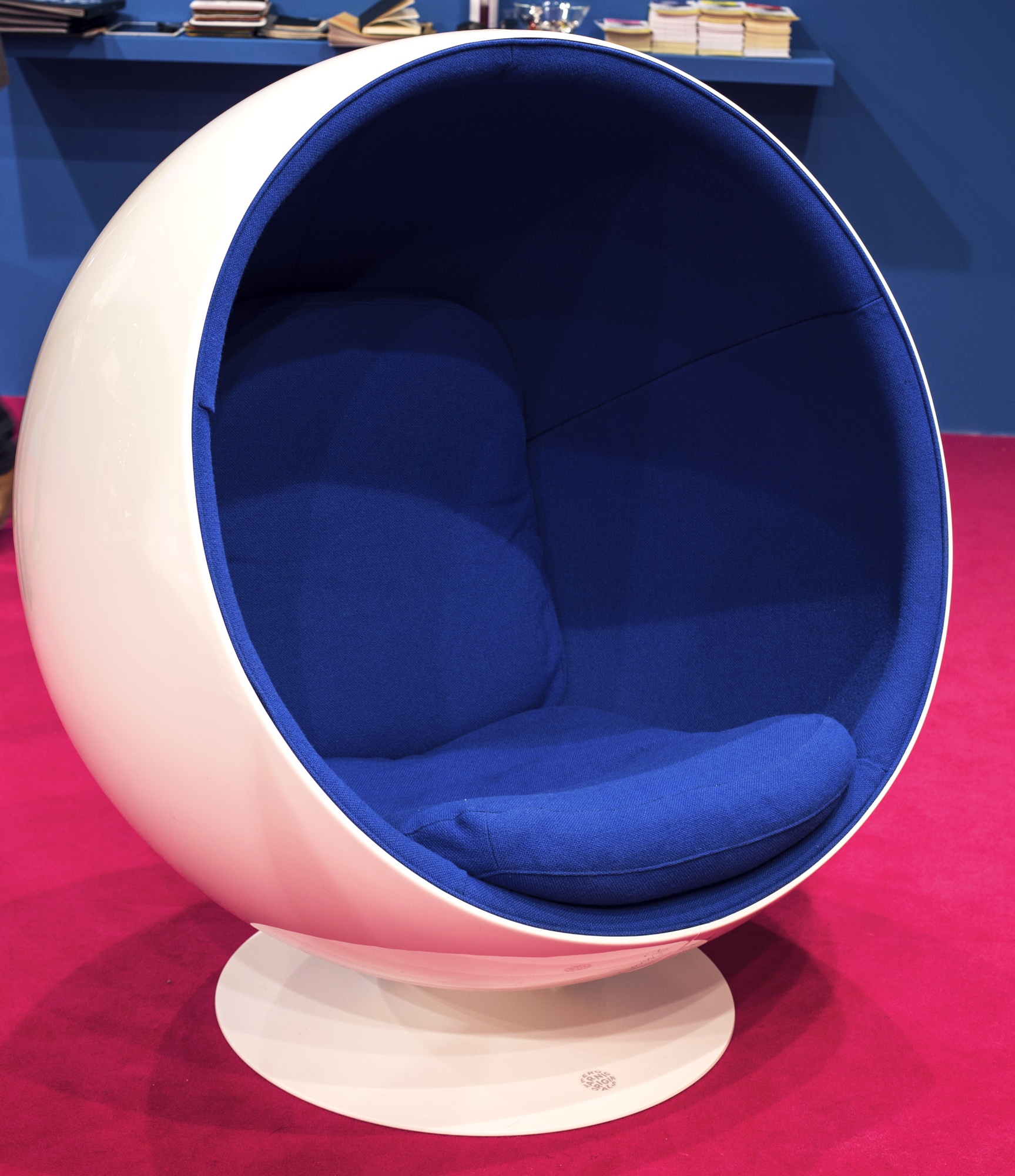 Bubble Chair
A transparanet acrylic bubble, Eero Aarnio's Bubble chair is framed by a shiny solid stainless steel ring. Aarnio conceived the idea of a see-through ball, where light enters from all directions. He chose to suspend his Bubble chair from the ceiling, believing 'there is no nice way to make a clear pedestal.'
Dent Wood
Blå Station is a Swedish family business, founded by furniture designer Börge Lindau. Located in Åhus, in a former sewing factory, Blå Station approaches furniture design with the intention of demonstrating 'a new attitude towards shape, function, material or the industrial production process.' Blå Station's Dent Wood chair, created by o4i design studio, is one example of this. Despite its irregular design, the Dent Wood's seat forms to the contours of the body. Aesthetically-speaking, the chair challenges notions of graceful, flowing and attractive design, its beauty resting in the eye of the beholder.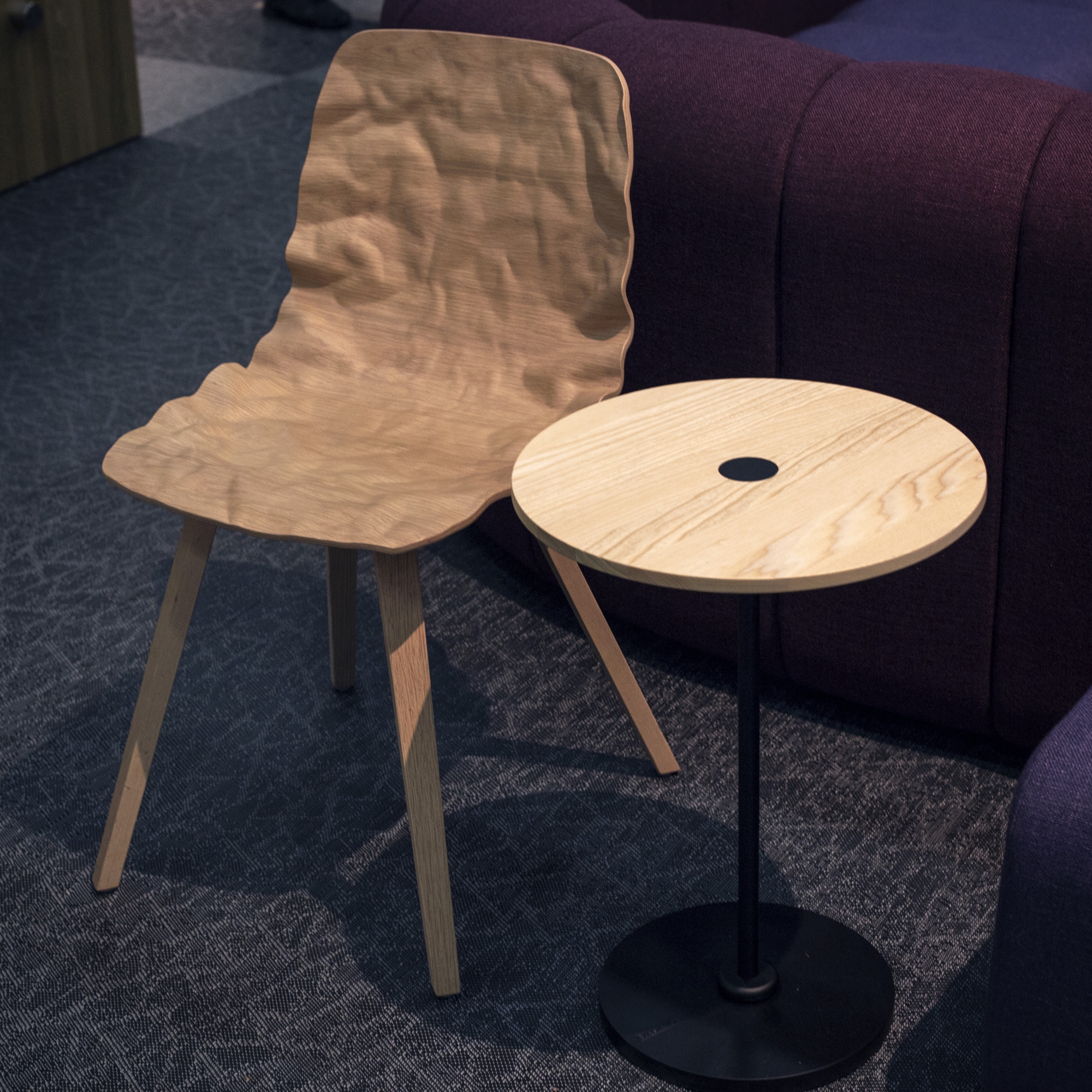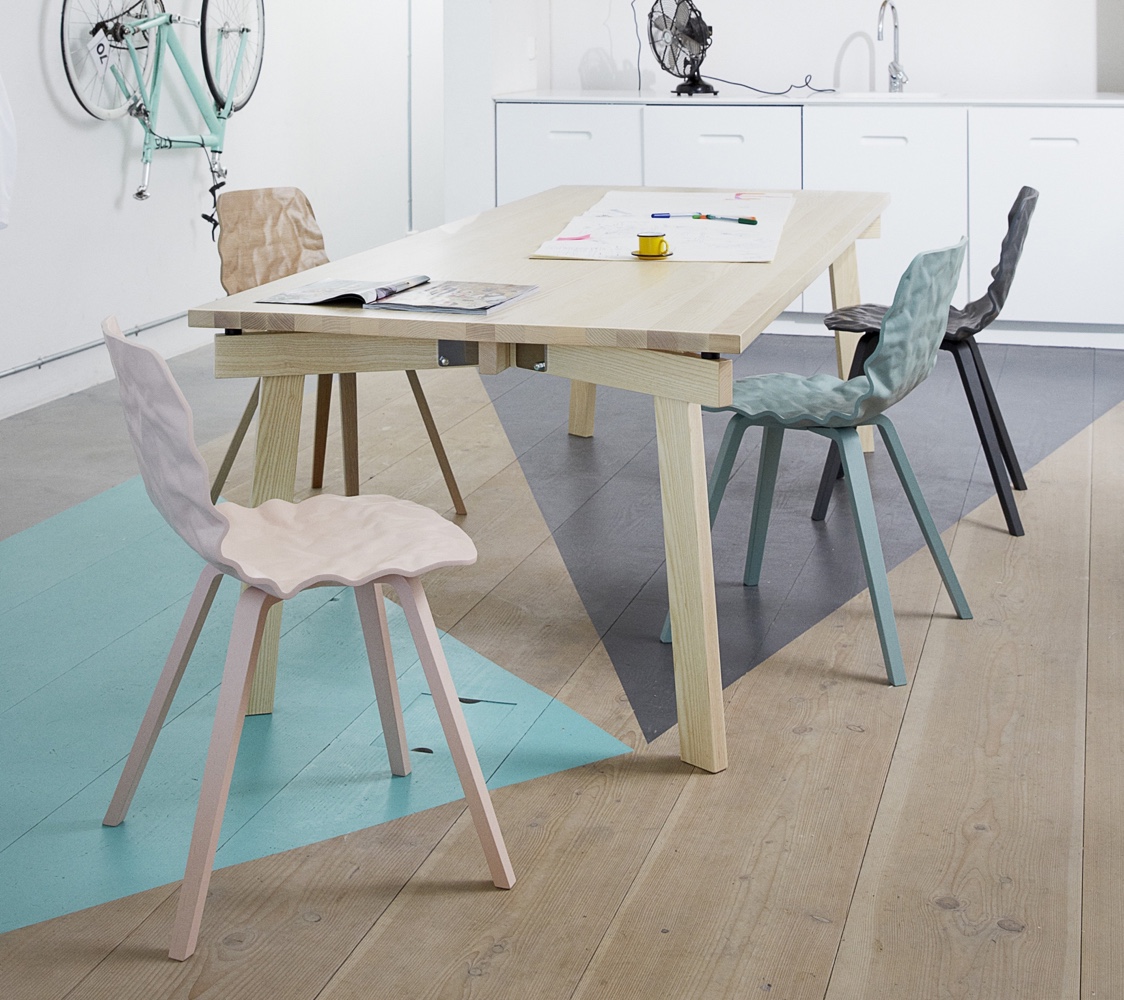 Poppe
The Poppe easy chair for Blå Station is designed with an 'exact sitting angle' and a thin shell, its narrow figure perfect for the tightest of spaces. Entirely quirky, Poppe is available in numerous models; however, the Poppe version with an encircling arm support, is perhaps the most whimsical member of the Poppe family.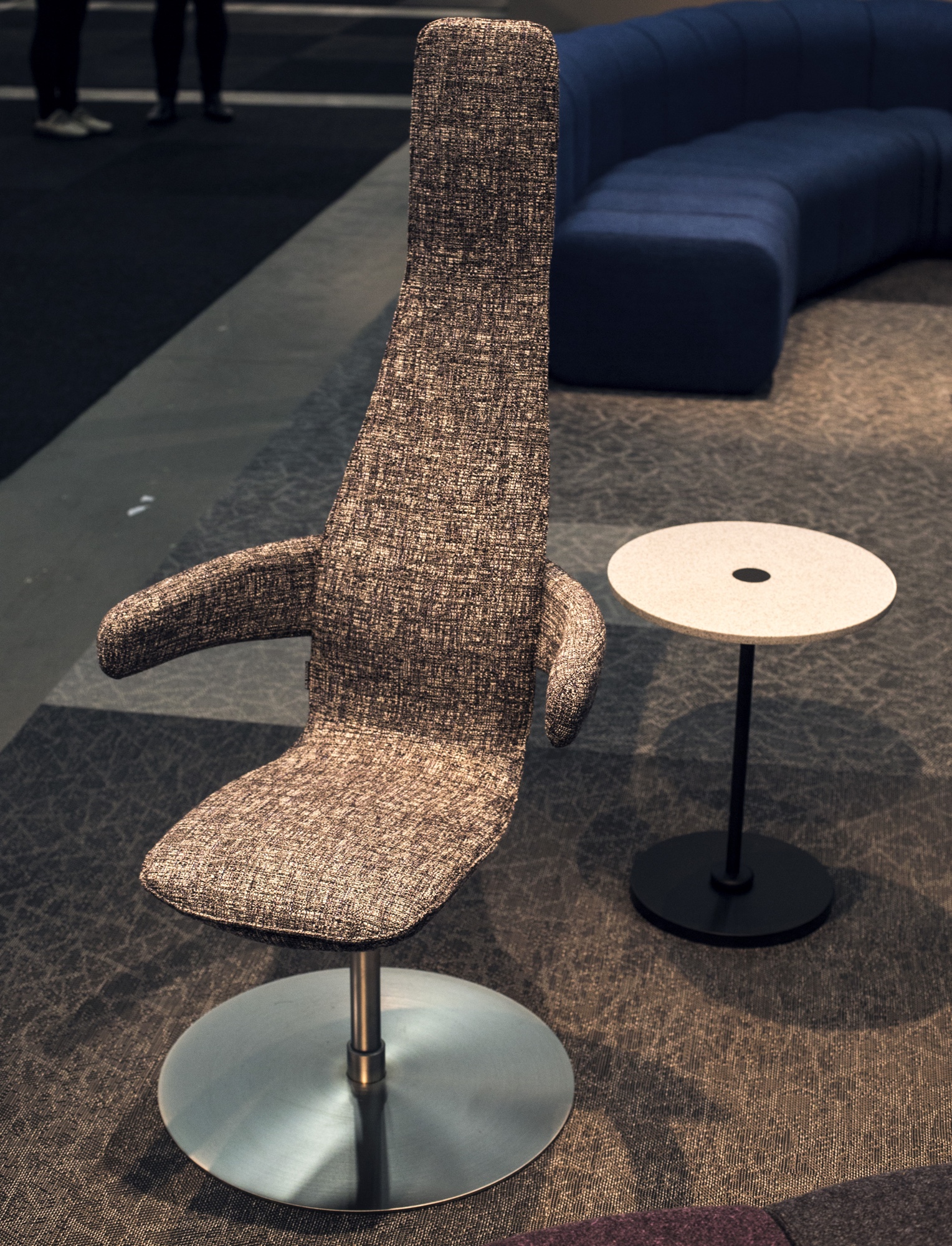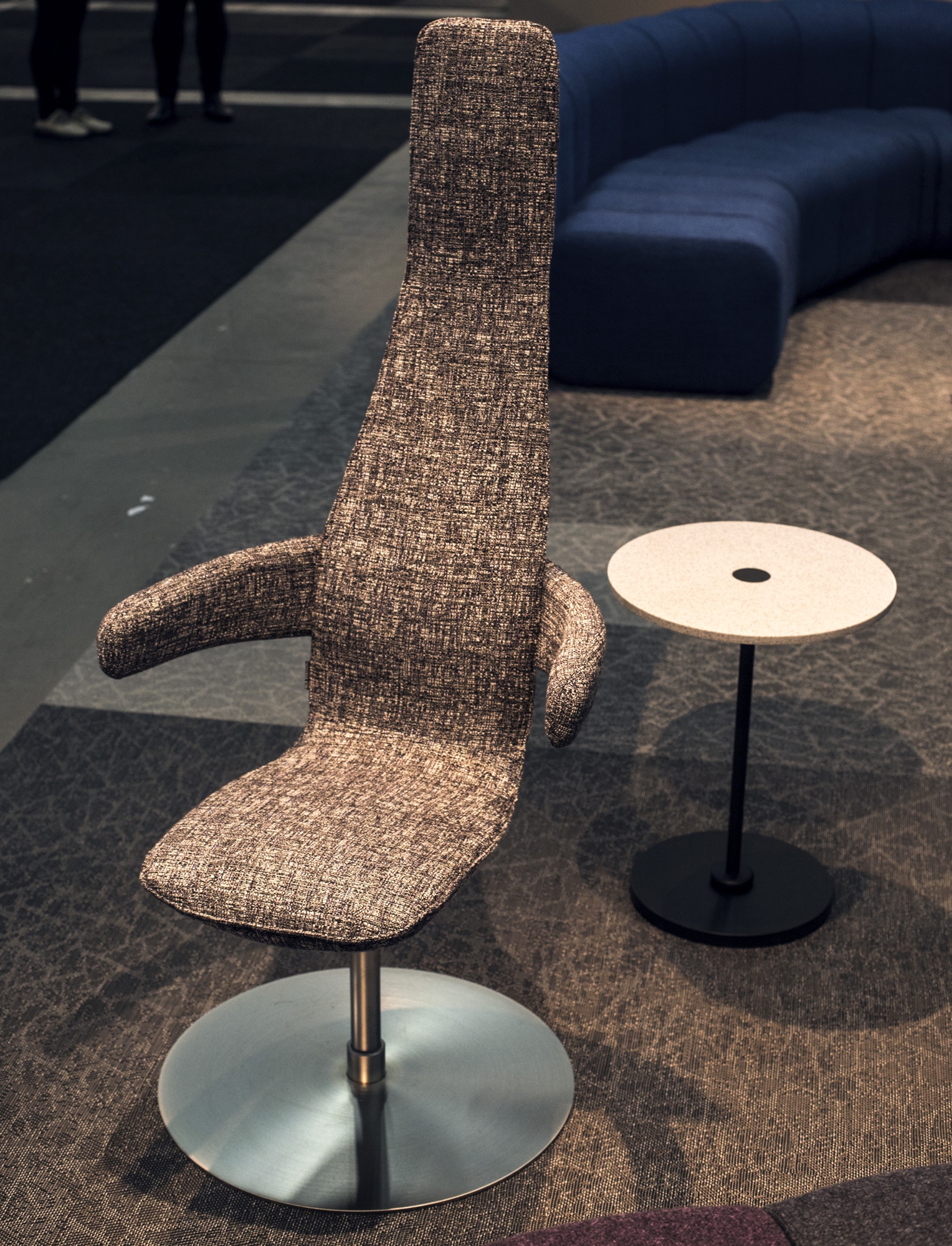 Nelson Coconut Lounge Chair
Designed in 1955, George Nelson's Coconut lounge chair remains a humorous and clever design classic, and a prime example of modernism's bearing on midcentury American furniture.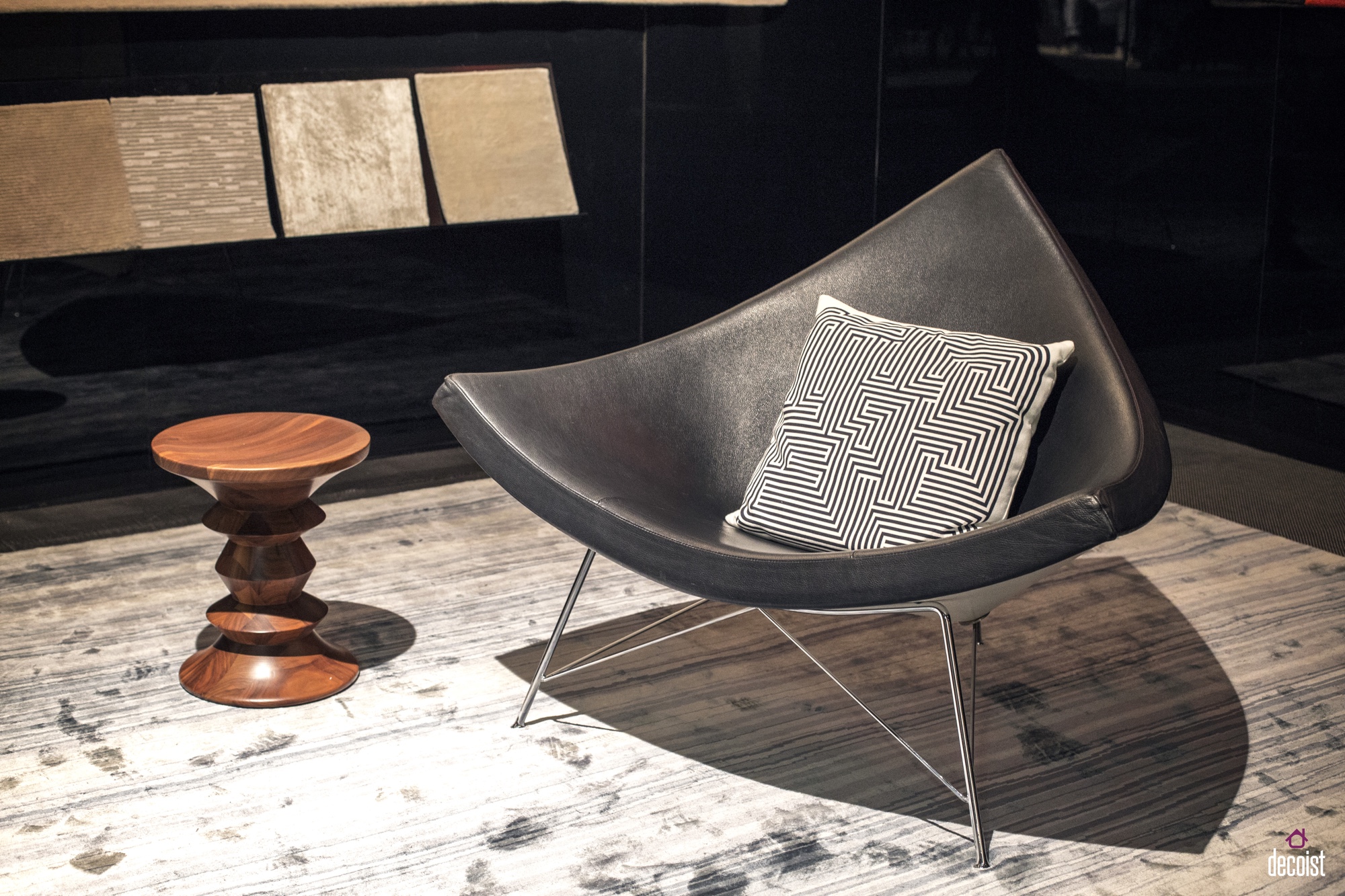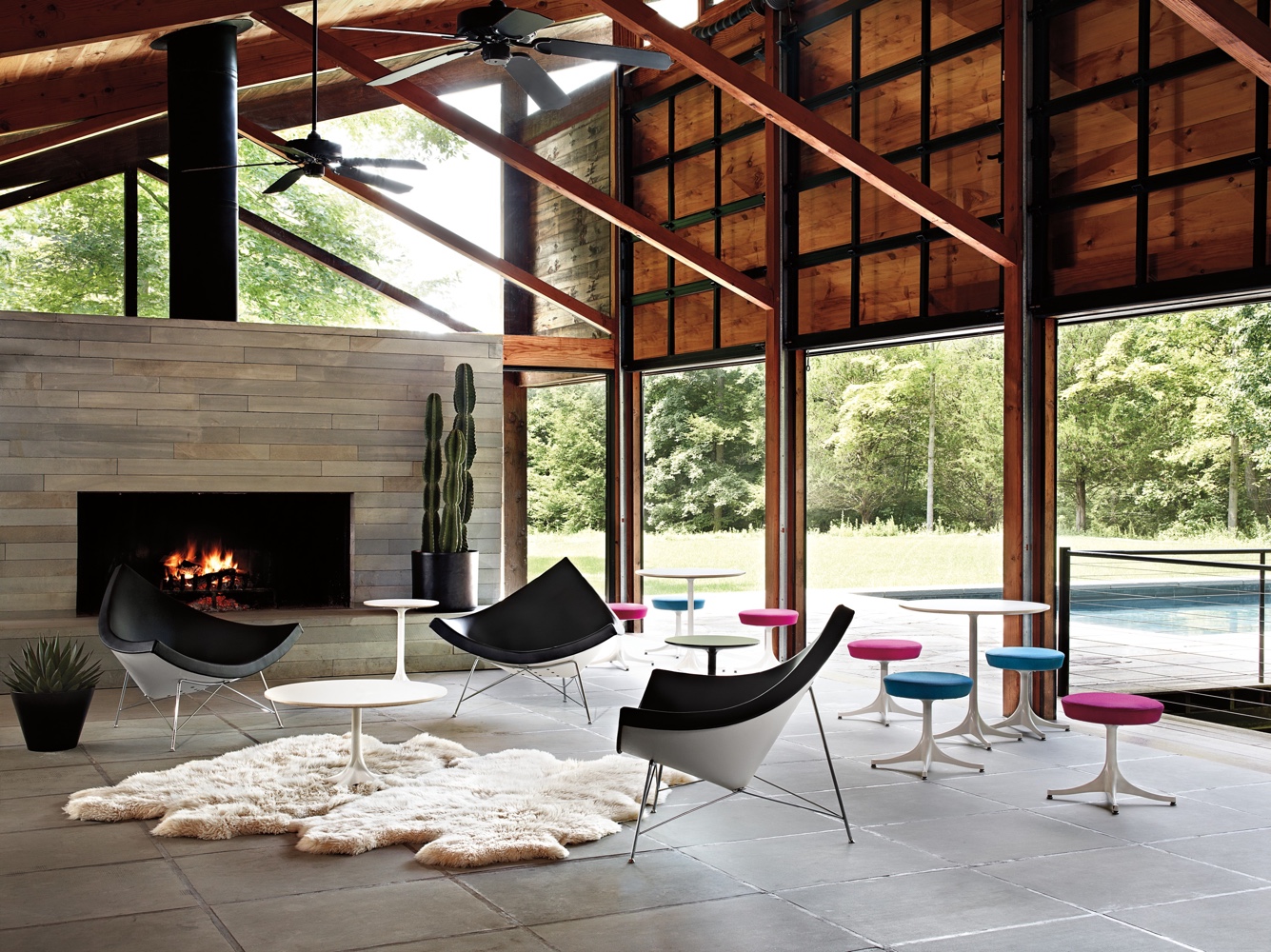 Zyklus
The Zyklus easy chair was designed in 1983 by German designer Peter Maly for COR—a German furniture manufacturer that blends traditional and innovative craftsmanship. Based on the shape of a circle, the Zyklus chair is a postmodern classic with an air of Memphis Milano.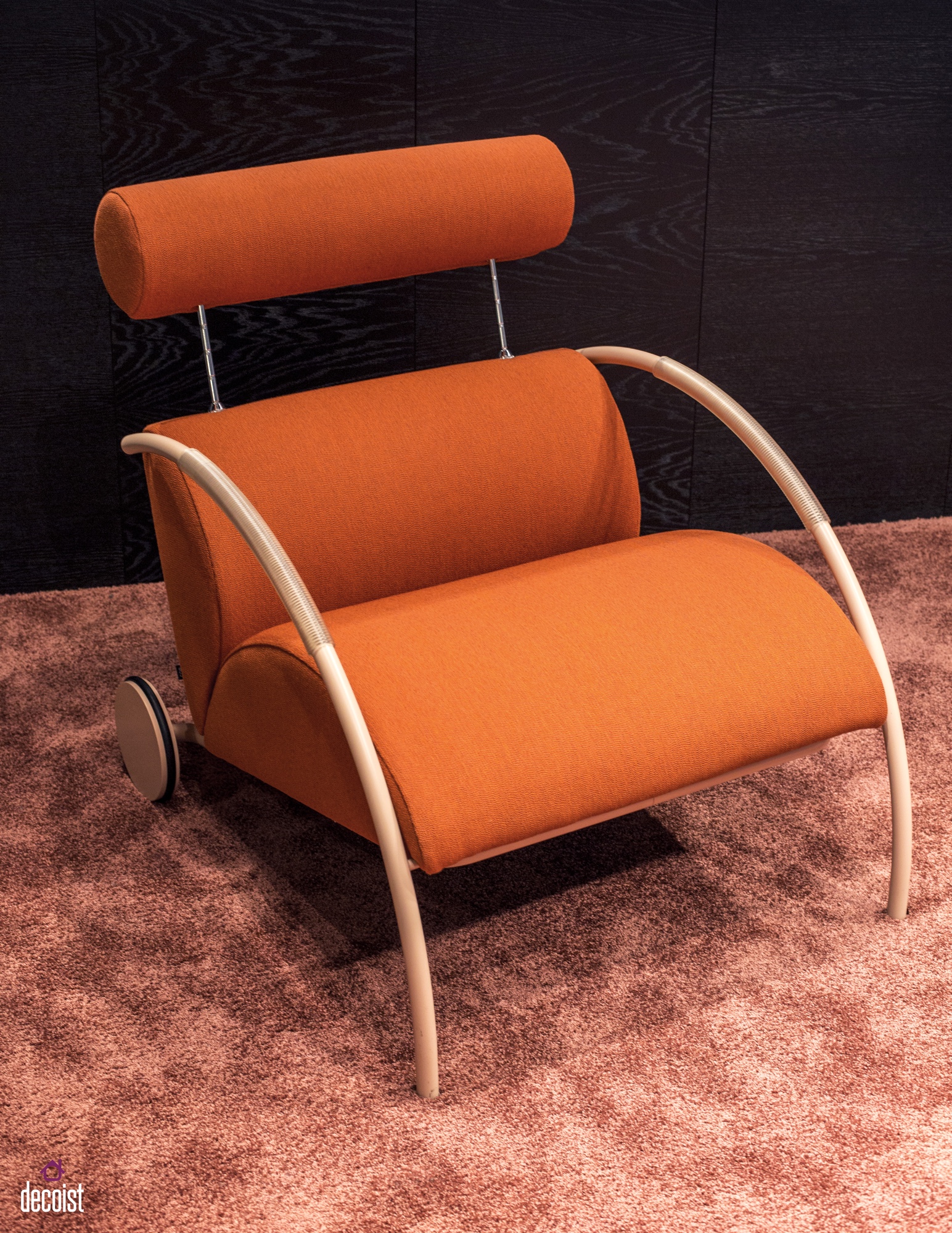 Pythagoras Chair
The Pythagoras chair was designed by Sander Mulder for Italian manufacturer Kubikoff. Inspired by origami techniques, Pythagoras is made using laser cut aluminium, with bent triangulated lines—hence the name—serving both functional and aesthetic purposes. Pythagoras is available with either oak or aluminium legs.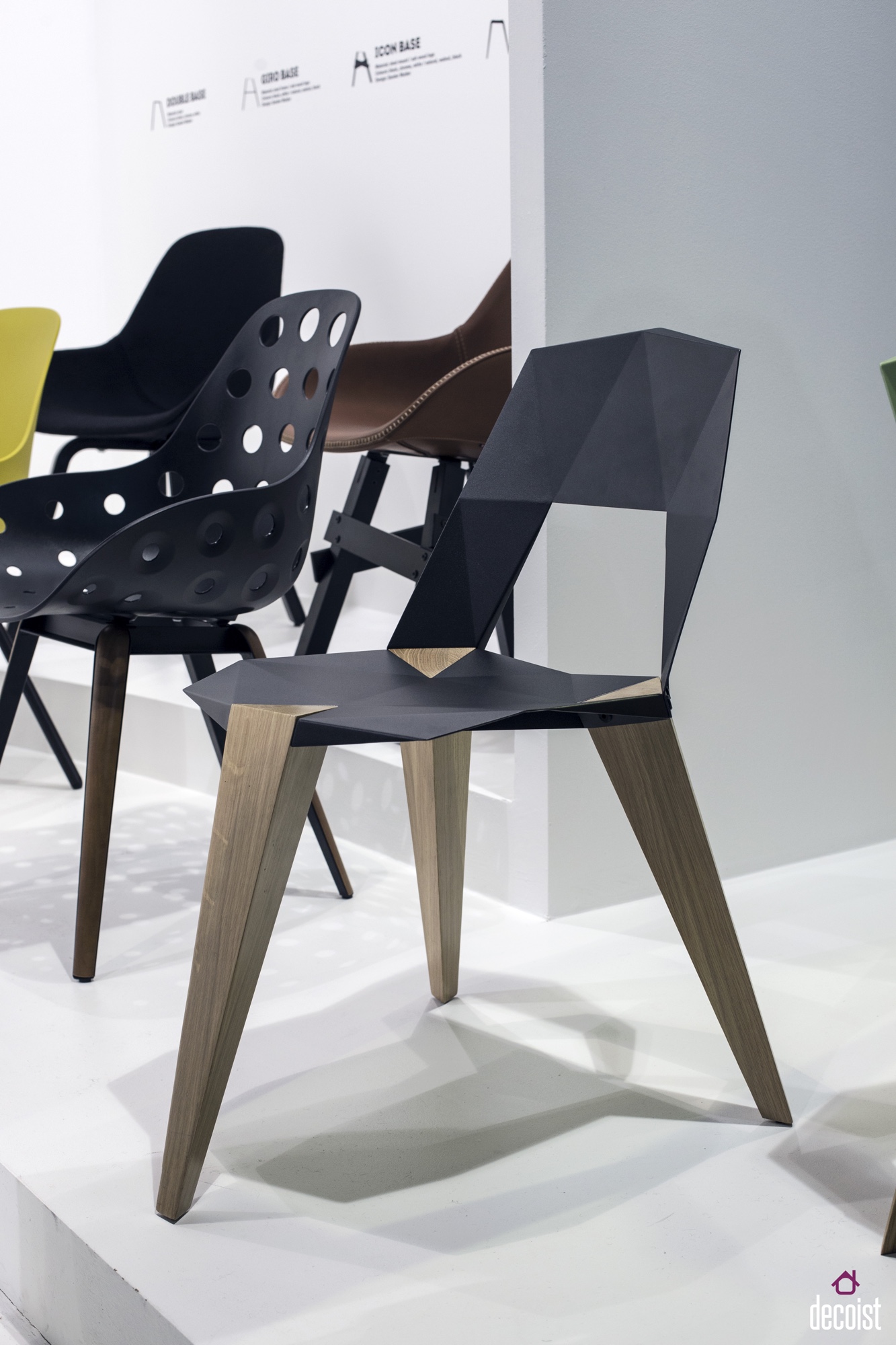 Pallone
Producing furniture since 1934, Netherlands-based Leolux has amassed an enviable collection of winsome designs. One such piece is the Pallone armchair, a playful seat designed in 1989 by Roy de Scheemaker. Futuristic and utterly charming in its appearance, Pallone is available in three sizes: Pa, Ma and Lill'one.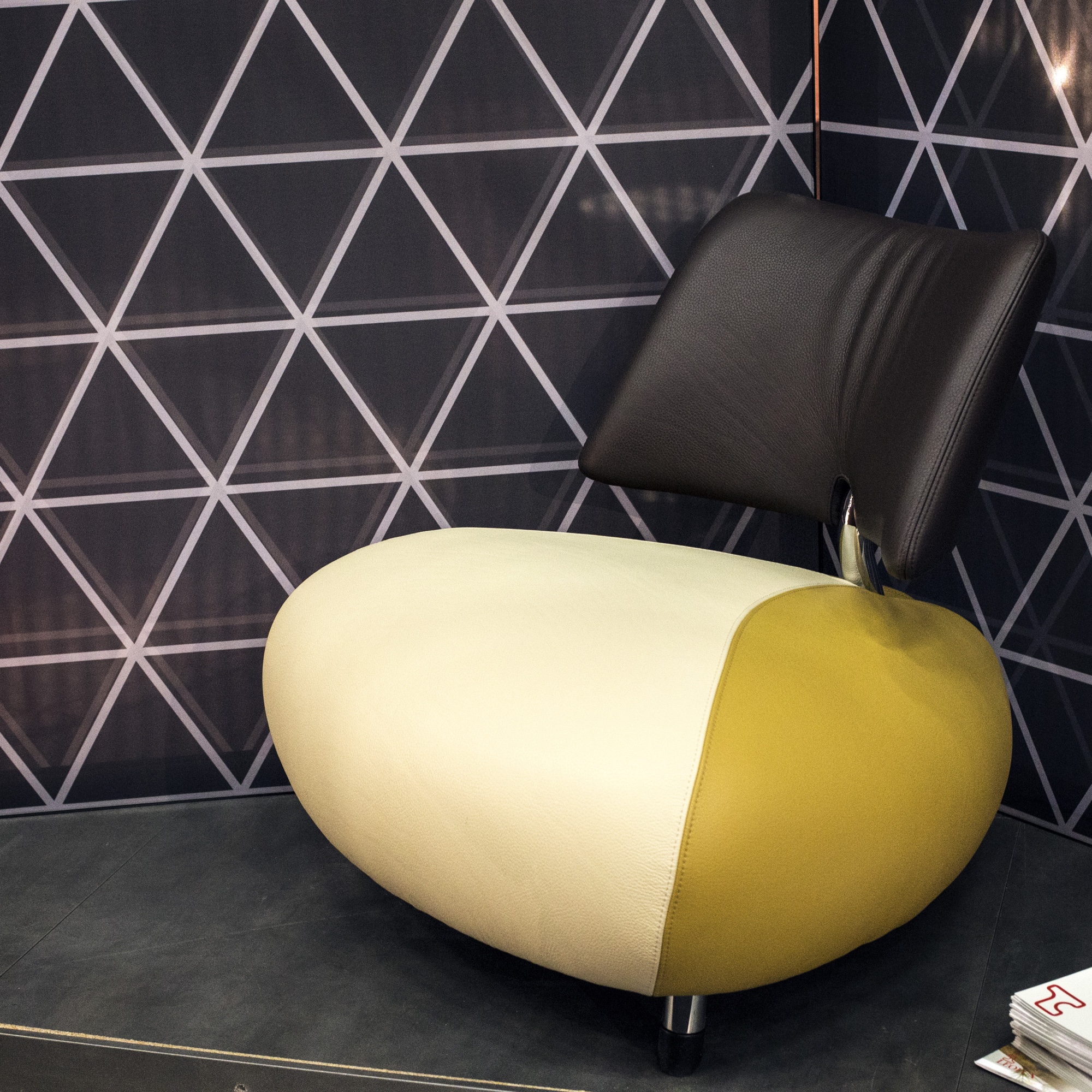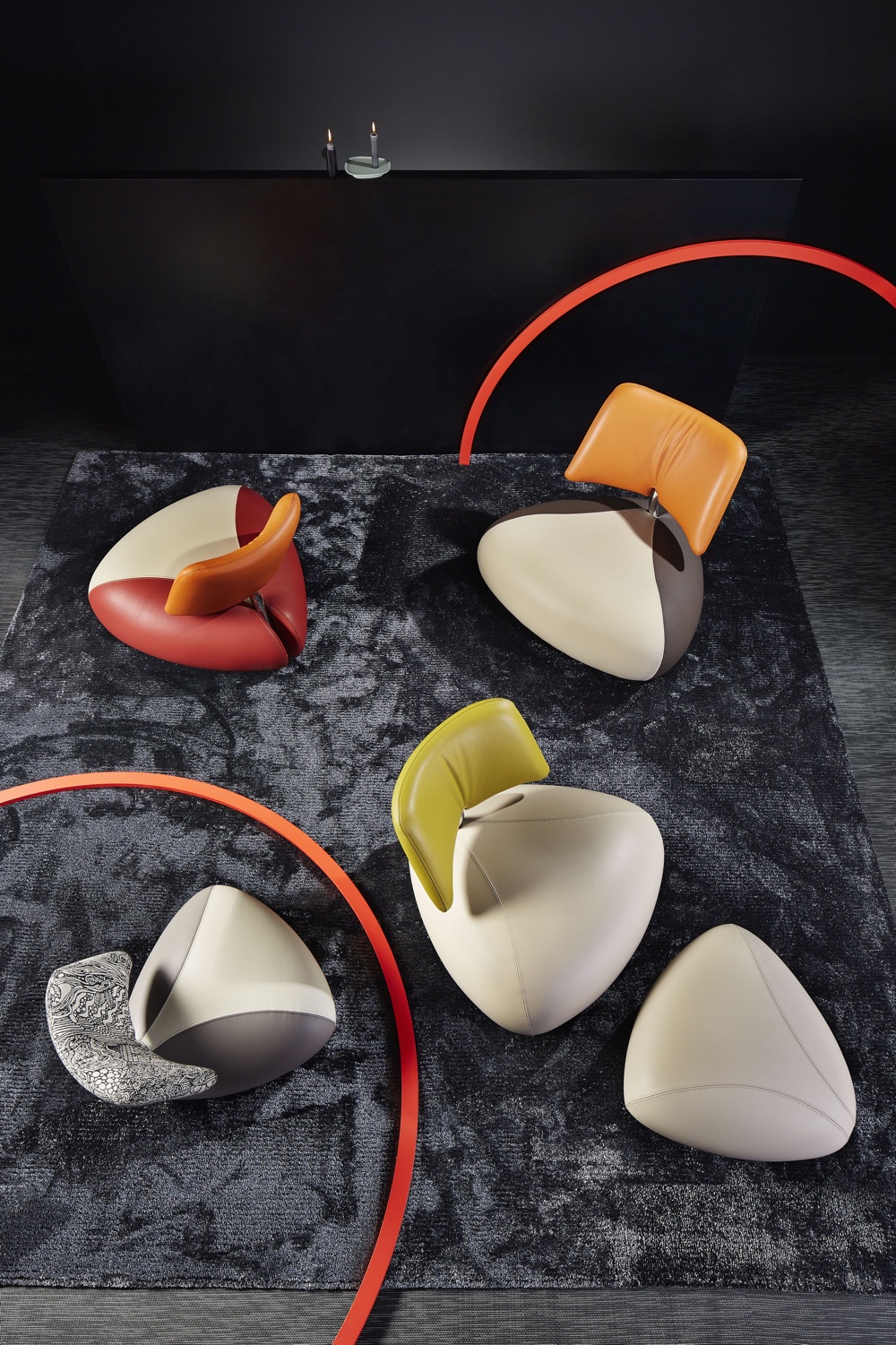 Parabolica
The Parabolica swivel armchair was designed in 2009 by Stefan Heiliger for Leolux. With an entirely asymmetric form, the chair offers three versatile seating scenarios: normal, laid back and active (using the armrest as an ad hoc desk).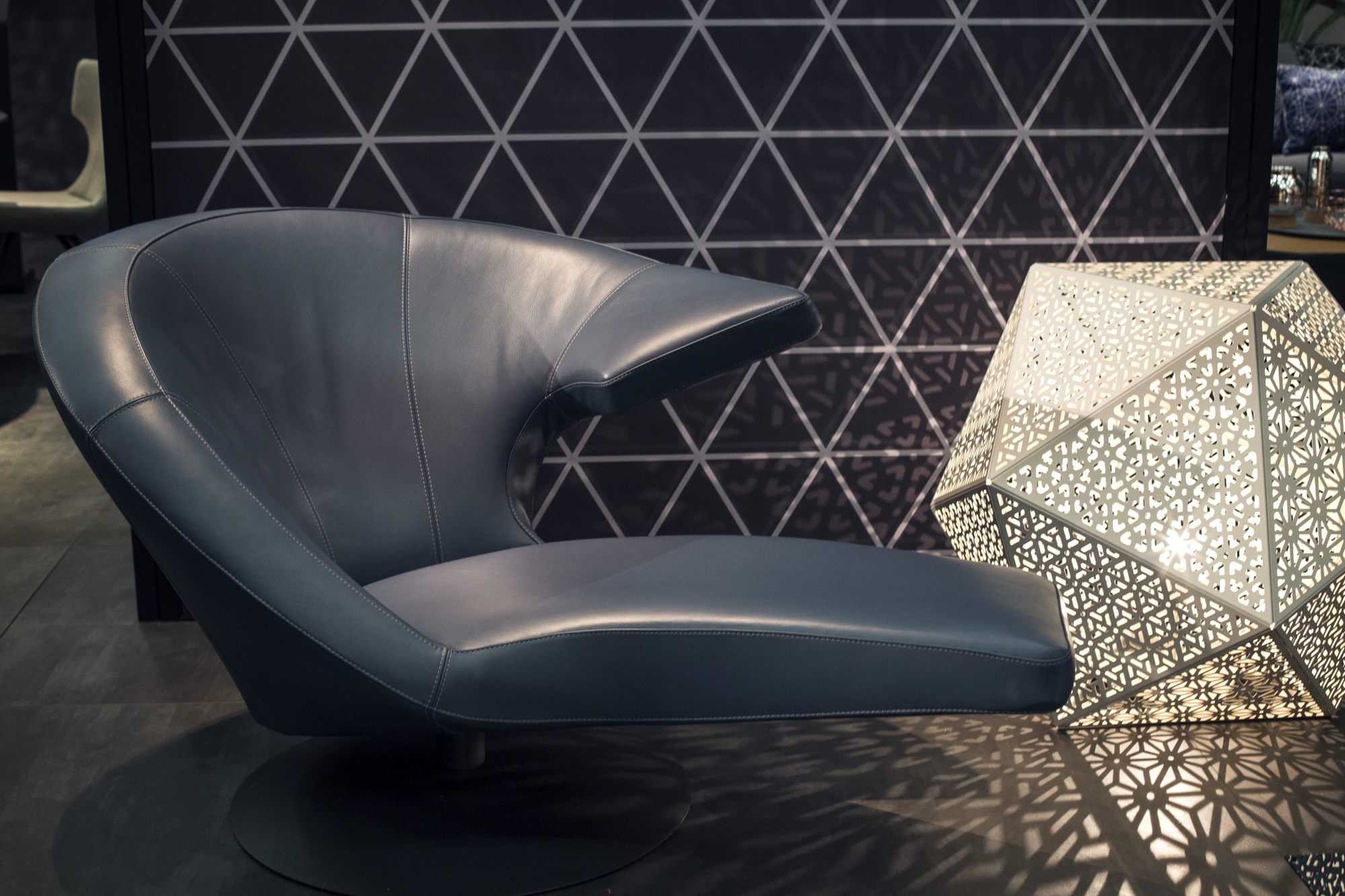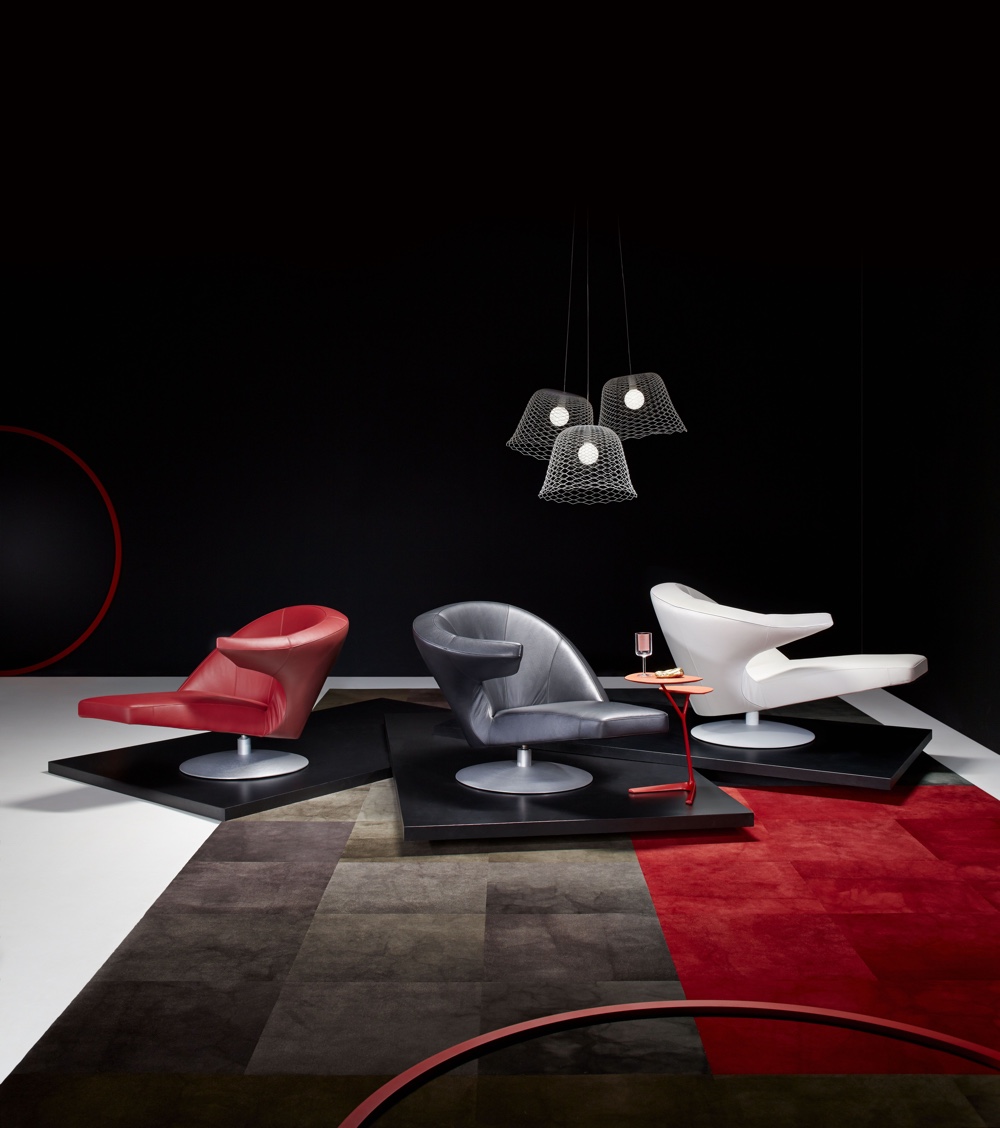 The Keystone
Established in 2014 by Thomas Ibsen, Danish company PLEASE WAIT to be SEATED is based on several factors, including: a passion for shapes and architecture, and the legacy of Denmark's design masters. The name 'PLEASE WAIT to be SEATED' sums up polite people with a passion for interiors and seating. Despite the Keystone chair's postmodern appearance, it was designed recently by Sophie Mensen and Oskar Peet for PLEASE WAIT to be SEATED. The Keystone was inspired by three elements of a roman bridge: spanners, building blocks and the keystone.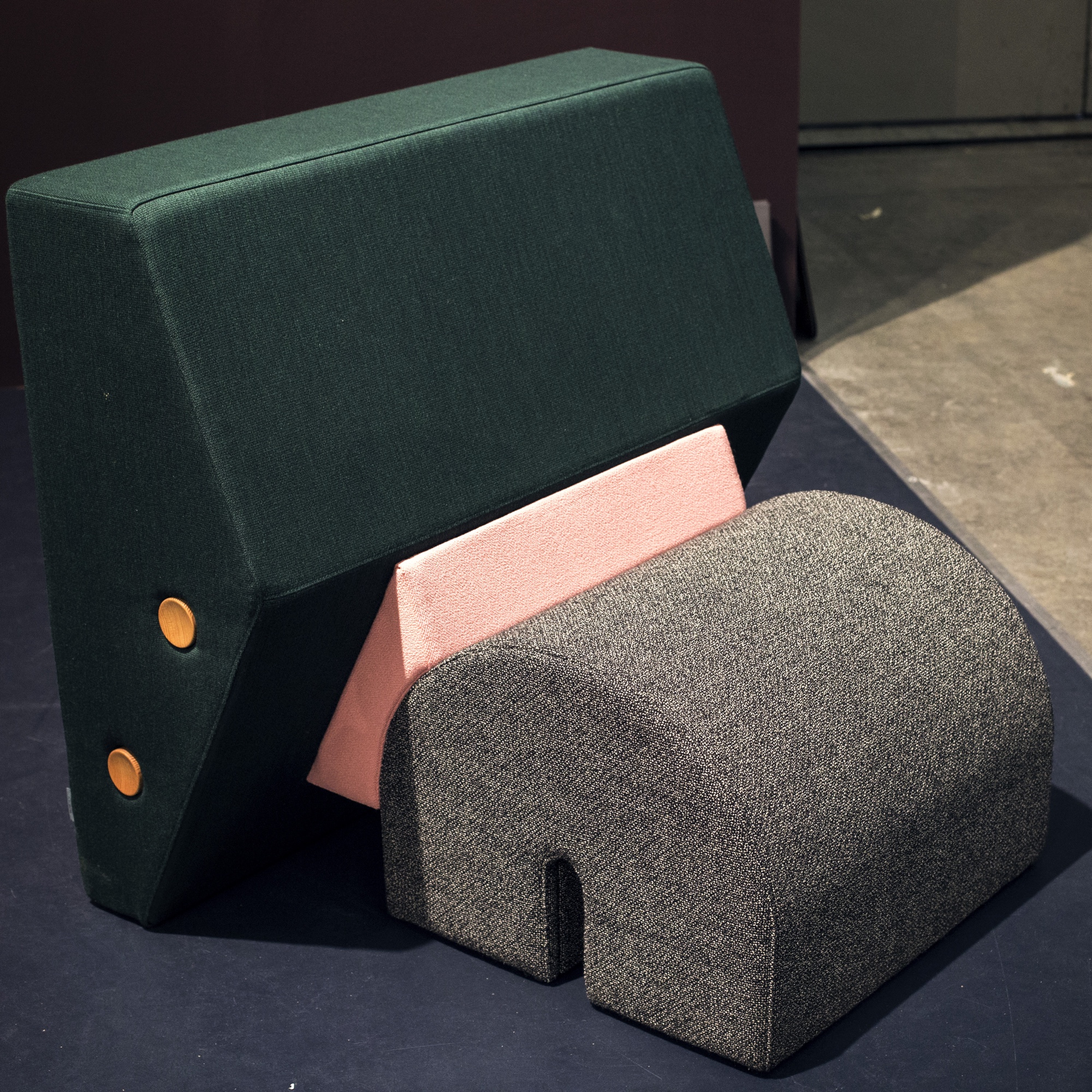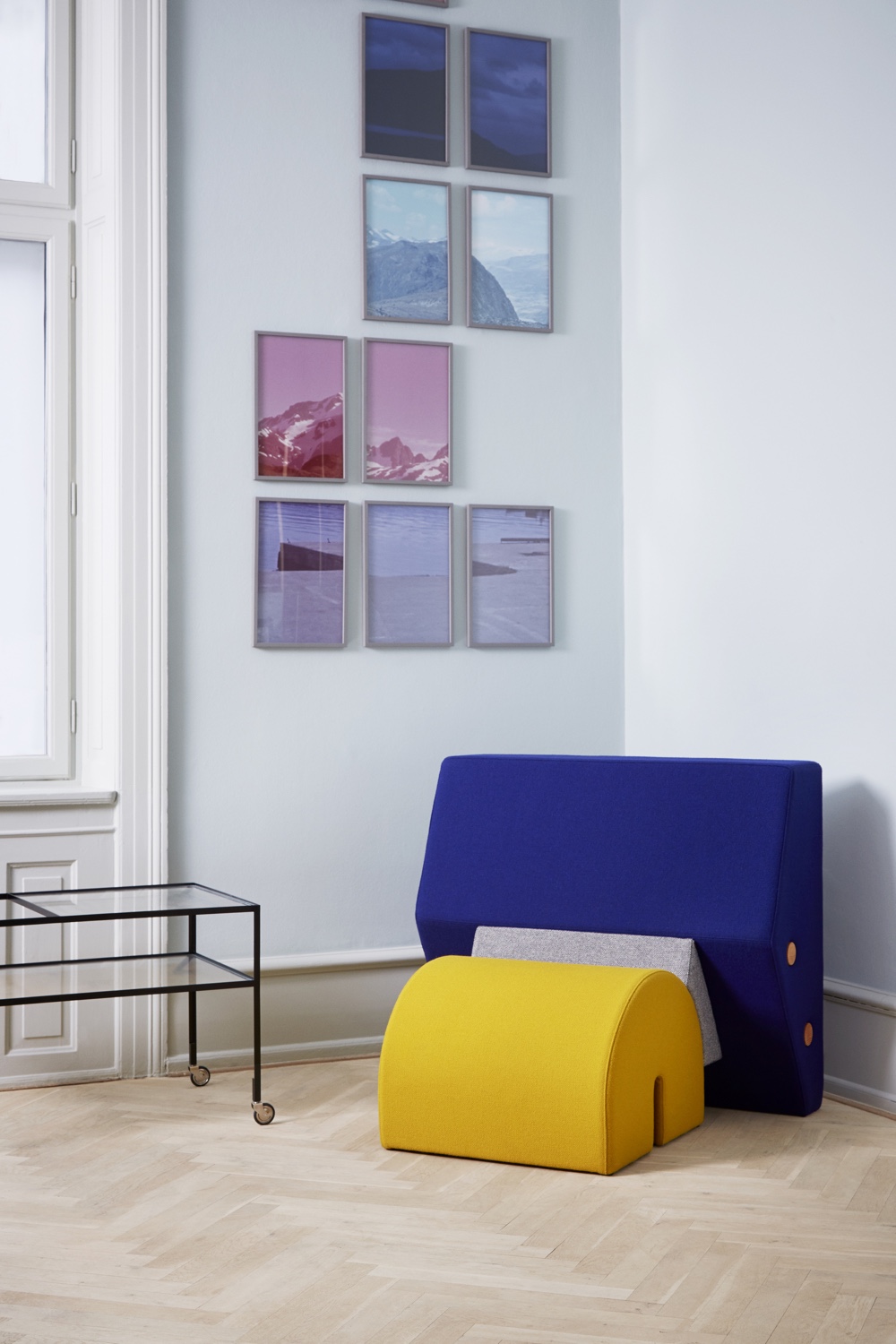 Thonet 808
The 808 lounge chair was designed in 2015 by Munich-based design studio Formstelle for heritage brand Thonet. Reinterpreting the classic wing chair, the 808 juxtaposes a sense of openness with a feeling of calm and a place in which to retreat.