Landscaping the yard can be a fun endeavor, especially if you've been waiting awhile to beautify the area in front of your house (or the backyard)! But it's easy to get carried away. Take it from me, who finally "finished" landscaping the front of my home last weekend after living here for almost three years. I took a step back, smiled proudly, and then realized how cluttered everything looked. The native grasses had the appearance of weeds. The sculptural plants were hidden under their leggy neighbors. Not a good situation!
That's why today I've rounded up a collection of landscaping images that get it right. Sure, there are styles that warrant a large number of plants (hello, English garden). But when you're going for sleek and modern, sometimes less is more. Read on for inspirational images and helpful tips. Yes, it's time to learn how to landscape without overdoing it. Maybe I'll take my own advice!
Repetition Is Good
We've all seen those houses that are so contemporary, all they need is one large plant next to the door. Landscaping done! But I couldn't handle stopping after one or two plants. So I've come to realize that repetition results in a clean look. This modern yard is picture-perfect, thanks to a row of feather reed grass. [from Grounded]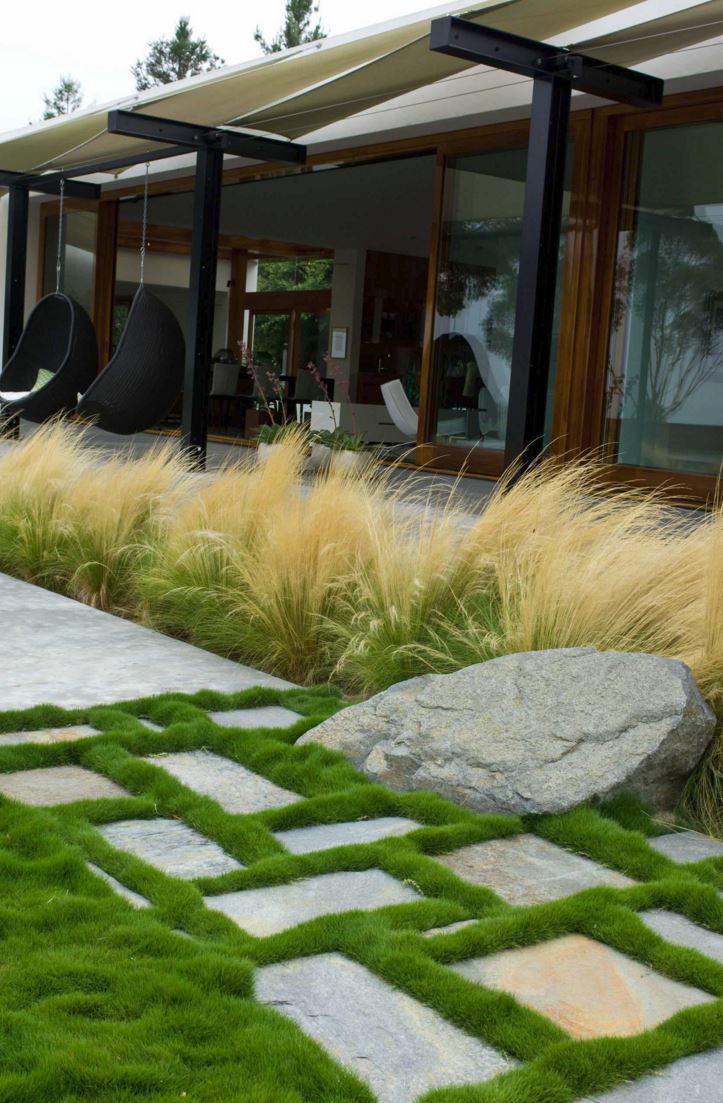 This hillside garden by Shades of Green Landscape Architecture is covered in interesting plants, including native grasses. However, the look is anything but cluttered, thanks to the repetition of plant selections: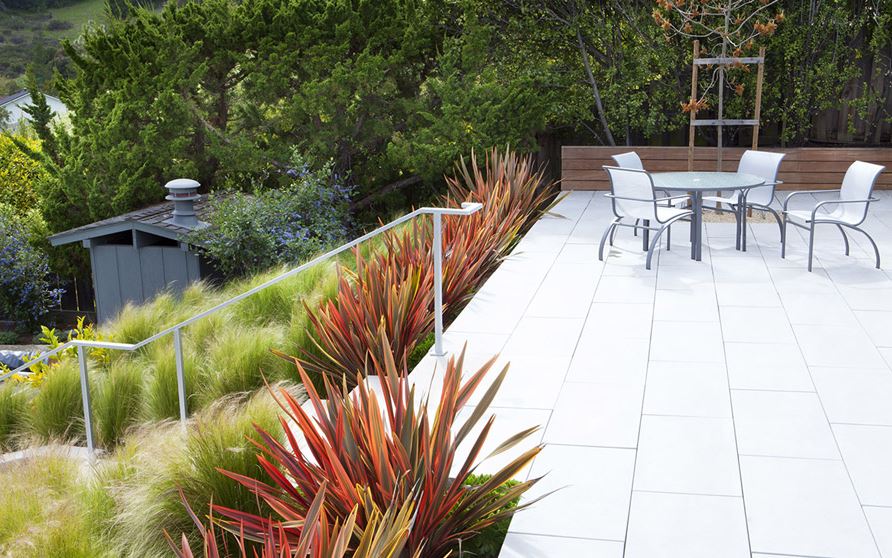 In another garden by Shades of Green Landscape Architecture, we see a terraced garden filled with deer-resistant grasses grouped by type. Color and texture form eye-catching bands. Clean-lined and fabulous!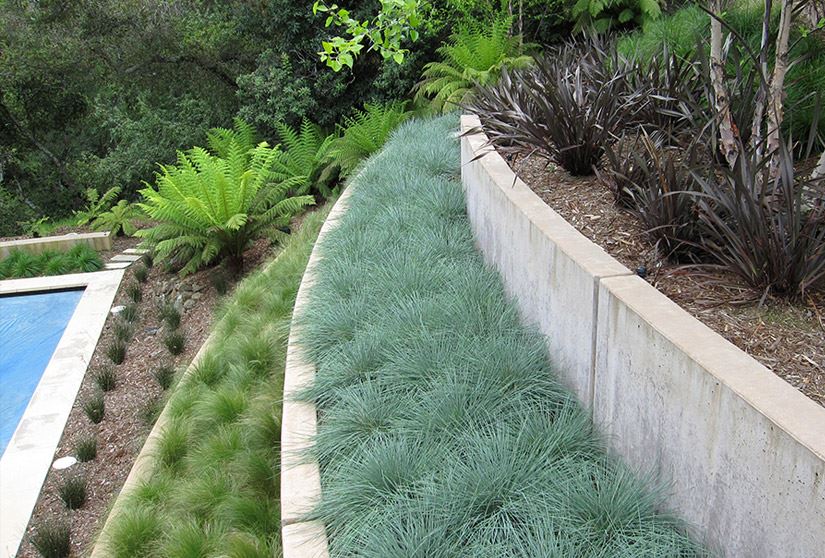 Choose a Focal Point
For a minimalist approach to landscaping, opt for fewer plants, and let a focal point emerge in your garden. This Yucca Gloriosa stands out against a sea of blue fescue. [from Grounded]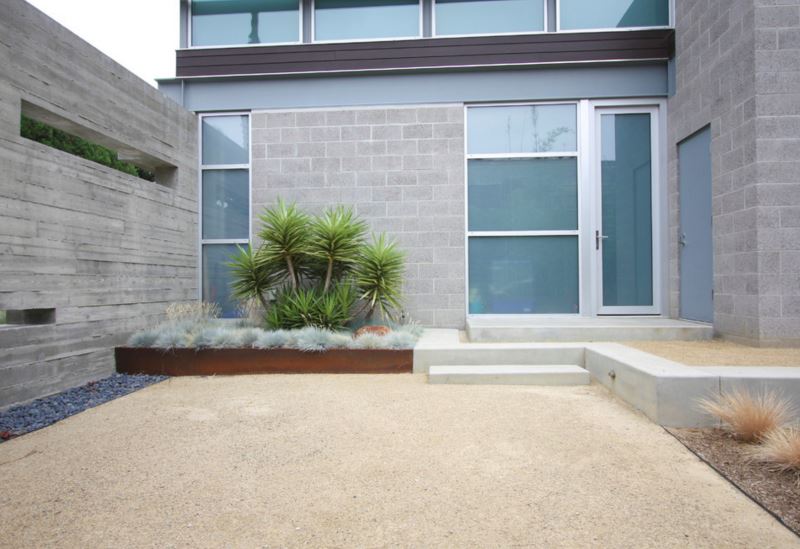 A sculptural planter makes a big impact in this lovely backyard space filled with water features and a wooded view. Low grass offsets the height of the metal planter. [from Big Red Sun]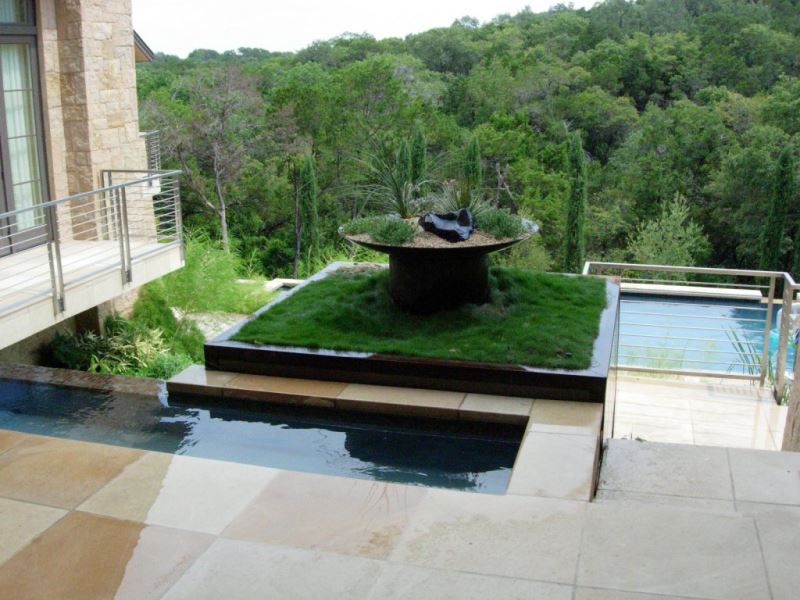 Another fun focal point idea: an unconventional outdoor staircase! This bubble staircase from Big Red Sun is a standout against the manicured lawn. Not all focal points have to involve plant life: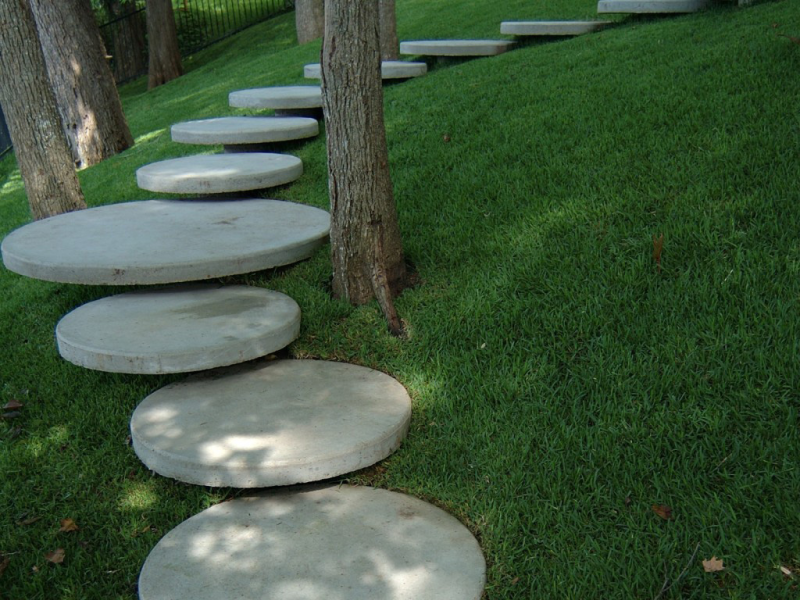 Keep Variety in Check
Your yard doesn't need to be matchy-matchy in order to avoid an overwhelming vibe. The key is to keep the various elements in check. Look at the variety of gravel featured in the outdoor space below! It's neatly compartmentalized, and uniform plant life adds a sense of consistency while providing a colorful backdrop. [from Grounded]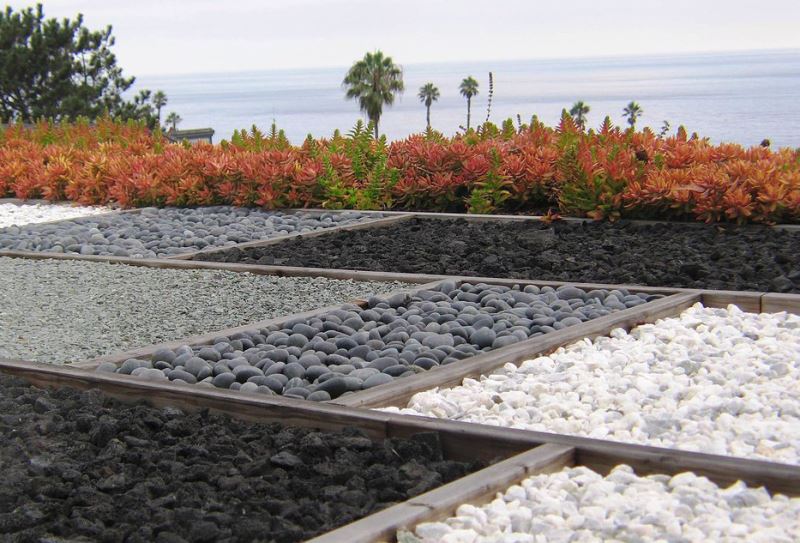 If you're introducing a variety of plants into your outdoor space, try placing some of them in containers so they don't get out of hand. Repeat selections (such as the horsetail reeds above) for a manicured look. [from Shades of Green Landscape Architecture]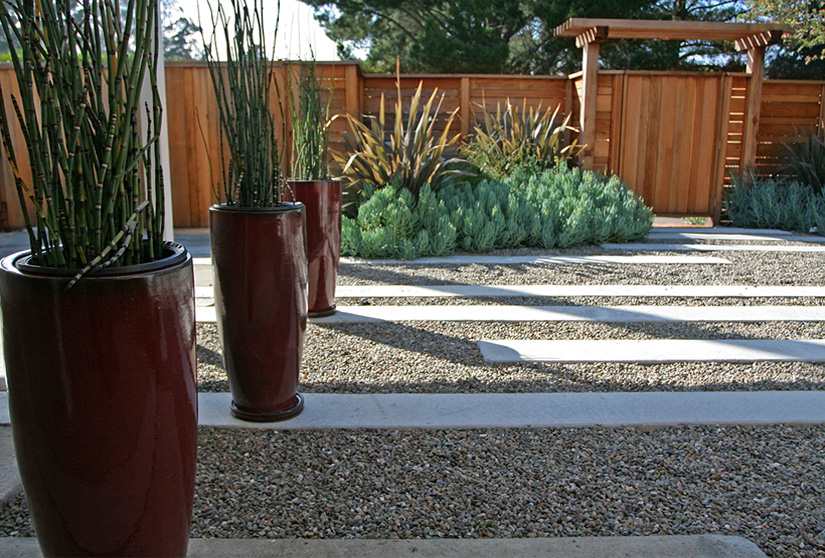 For a wild yet contained approach, try placing overflowing greenery in a clean-lined planter. This modern arrangement from Big Red Sun is the picture of "lush yet tidy" style: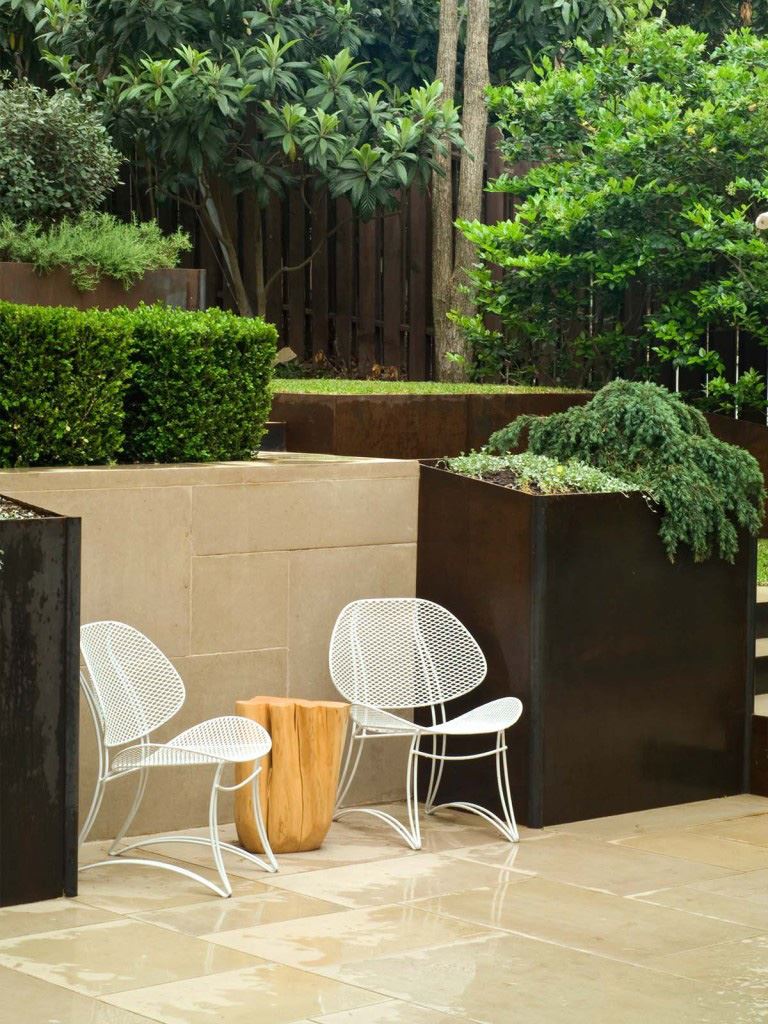 I think I'm ready to give my landscaping another try. I'll definitely be removing a few of the plant selections while playing up others. What about you? Share your thoughts by leaving a comment below…