If you have not already embraced fall spirit and carried out a slight change in your home décor or design so far this season, then for the avid design aficionado, it is absolutely high time they get in on the best of fall 2018. Of course, this means different things for different folk. Some might just want to redecorate the fireplace mantel with a more fall-centric appeal while others could be planning for a more extensive living room or bedroom makeover. Often, it is just accents that we tend to switch out and usher in as it makes plenty of practical sense. But the next best and most fun thing on the list is a change in the color palette of the room. And today we turn our attention towards bathrooms!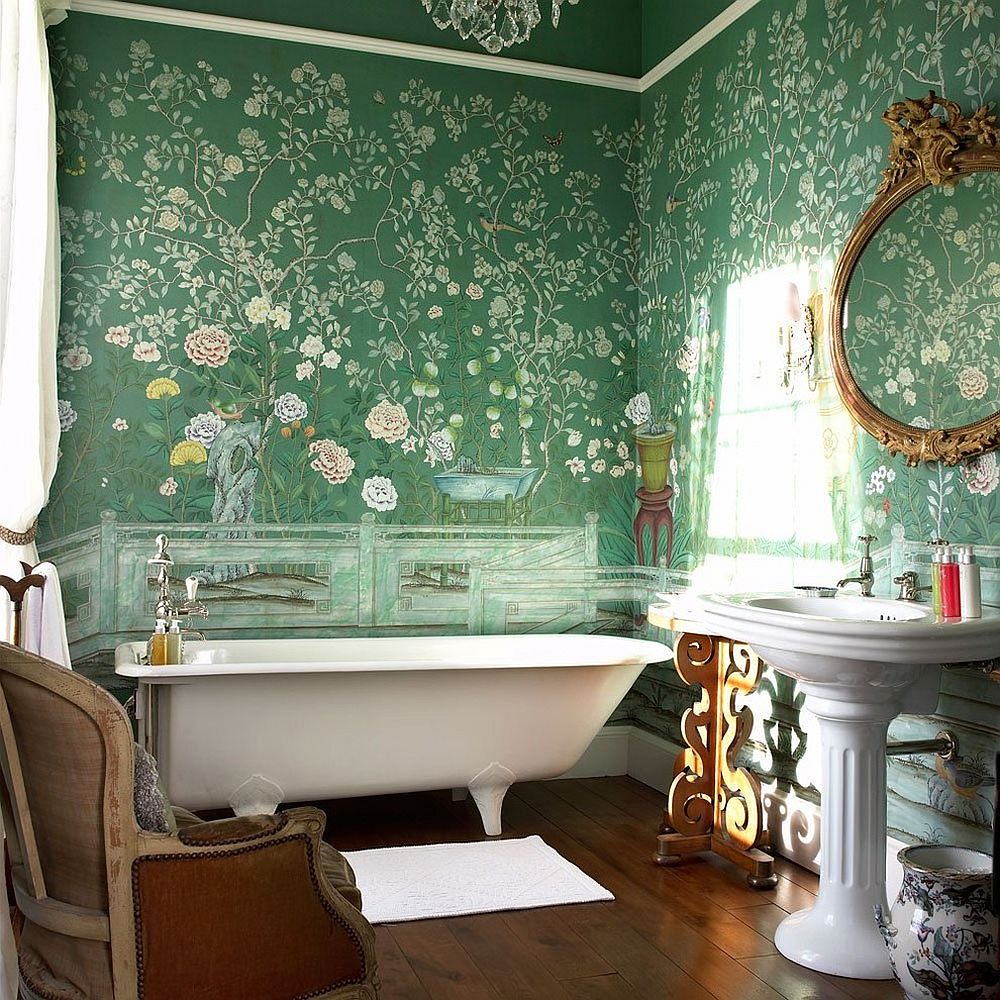 Fall color trends for bathrooms this year move away from the usual overload of orange and take a turn towards the unexpected. There is plenty of brightness to savor with colors that are usually relegated for summer months making a dashing appearance in the second half of the year. Navy blue is a trendy choice that tends to cut across styles and seasons and would serve you well for seasons to come. But with an infusion of dark green and forgotten beige to the mix, the choices are both sophisticated and serene!
Our Love for Navy Blue
Yes, we have featured navy blue décor and design inspirations earlier this season and yet we tend to harp on endlessly about different ways in which you can bring the color into your own home because it is so very trendy right now. Bathroom spaces are no different and if you are one of the lucky few out there who has a beach style bathroom in navy blue, white and red, remove a few of the more summery elements to transform it this fall. Navy blue is a color that works easily with drastically different styles across the spectrum. Be it rustic or minimal, shabby chic or farmhouse, this is a color that never disappoints!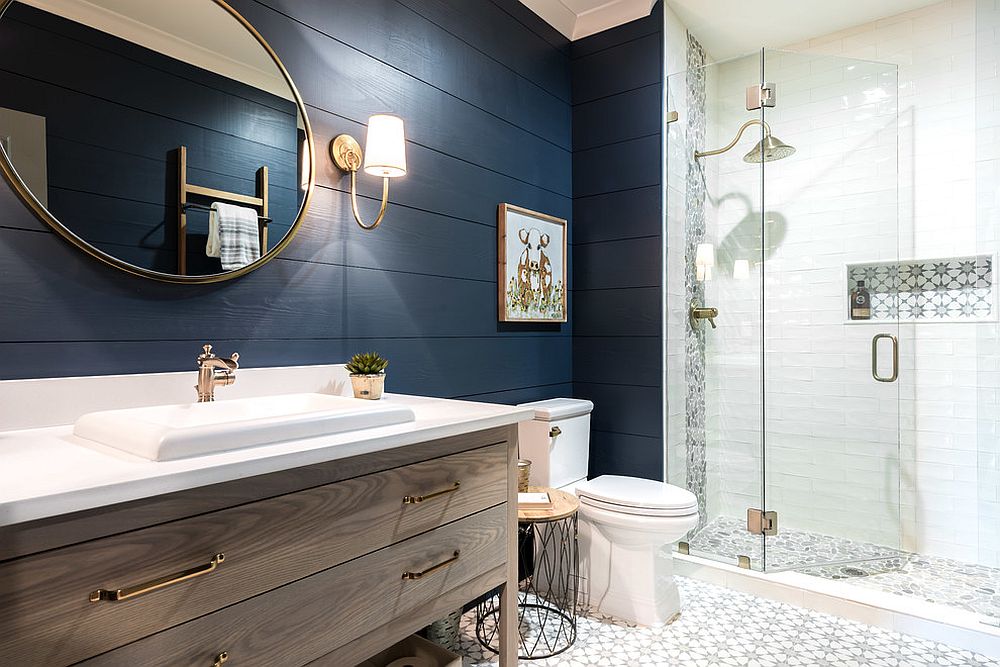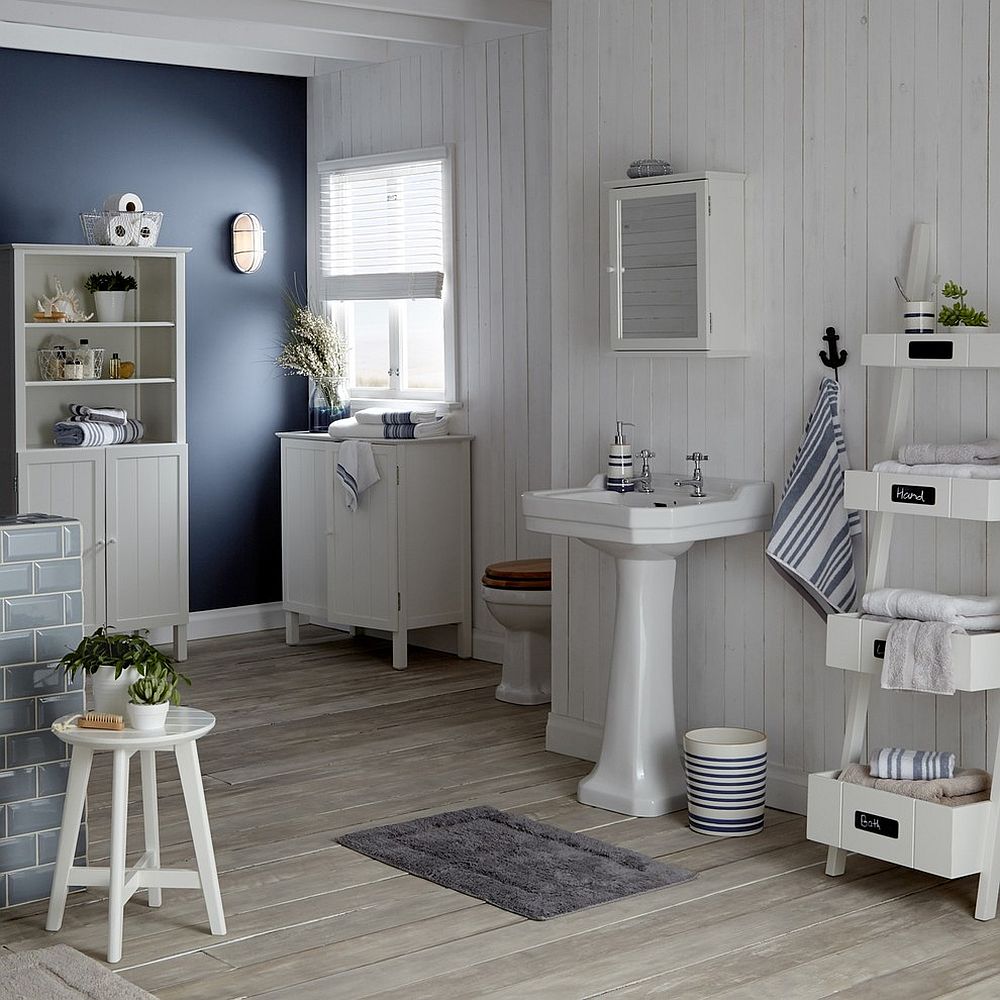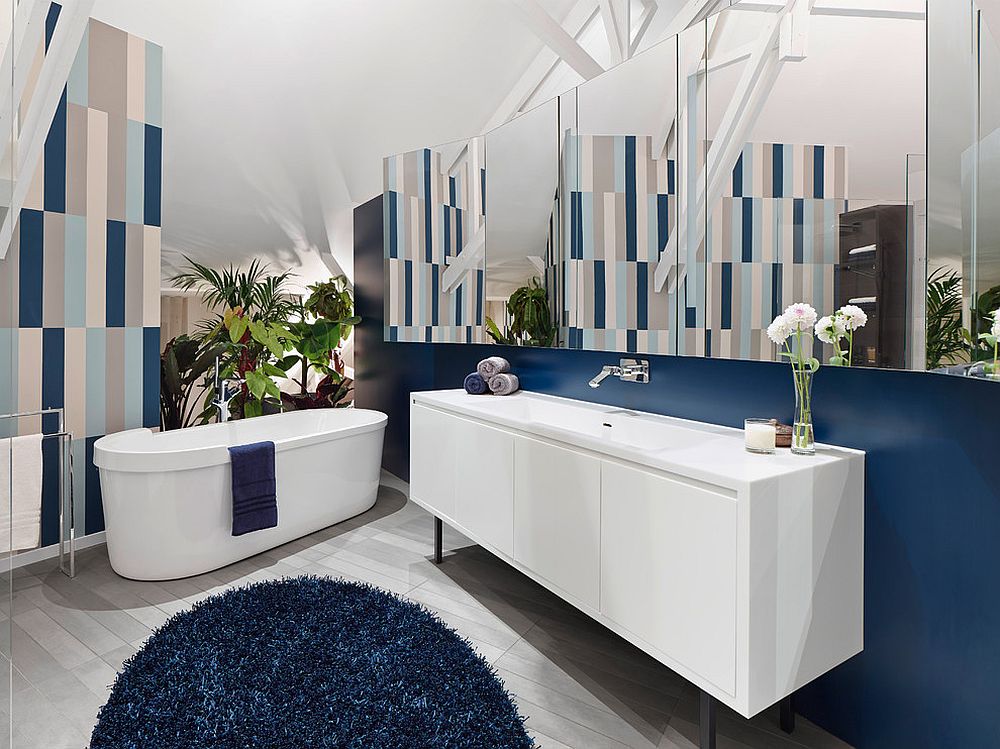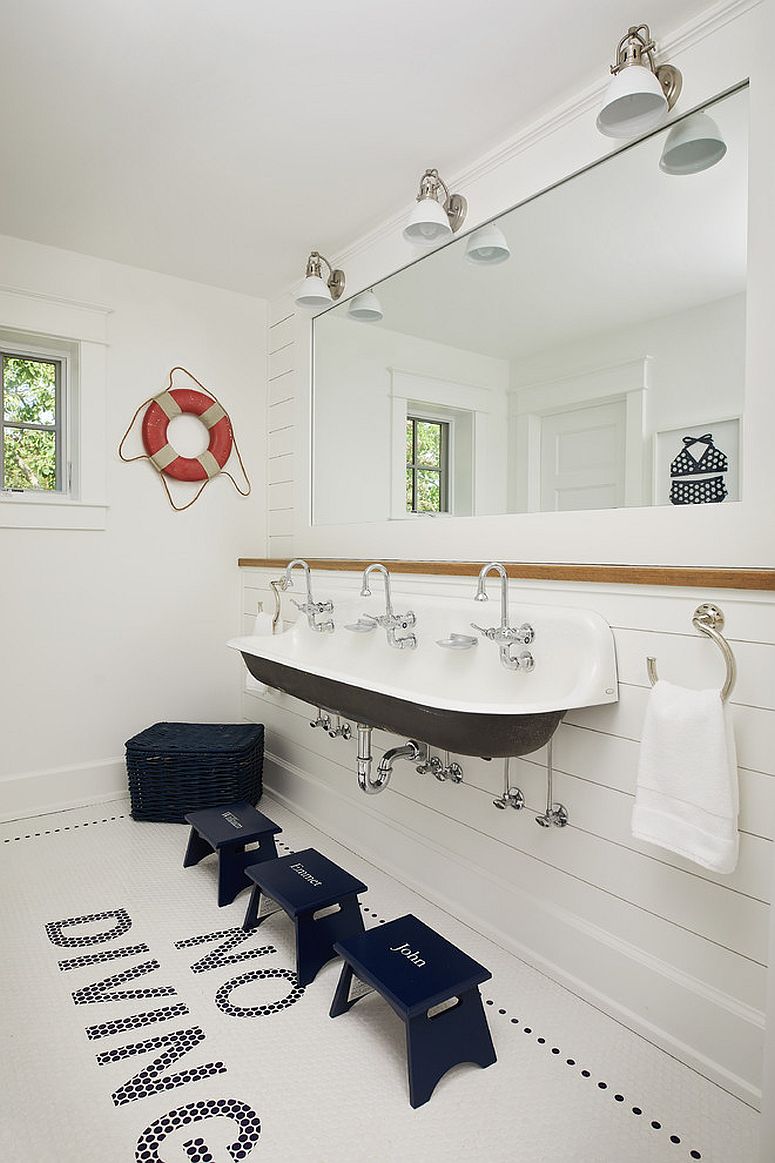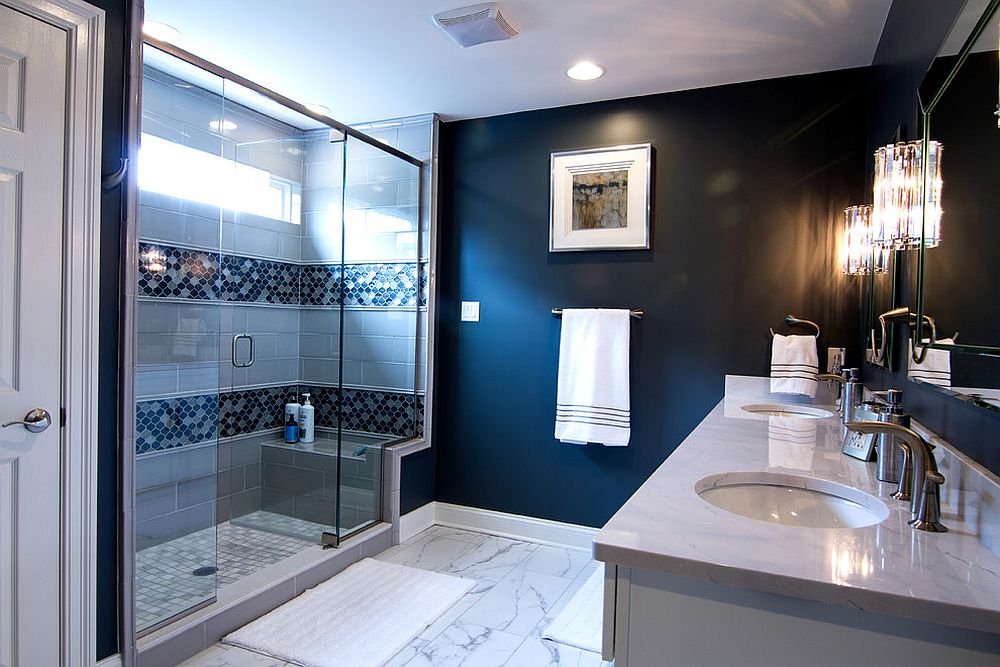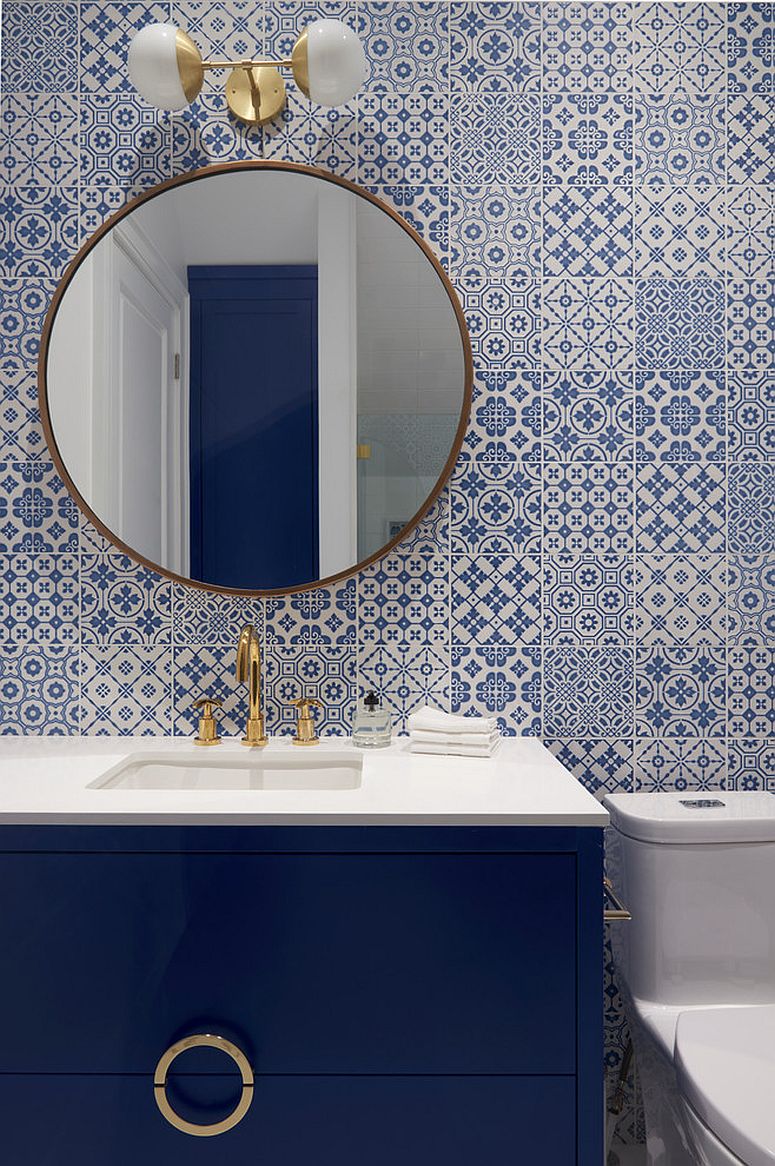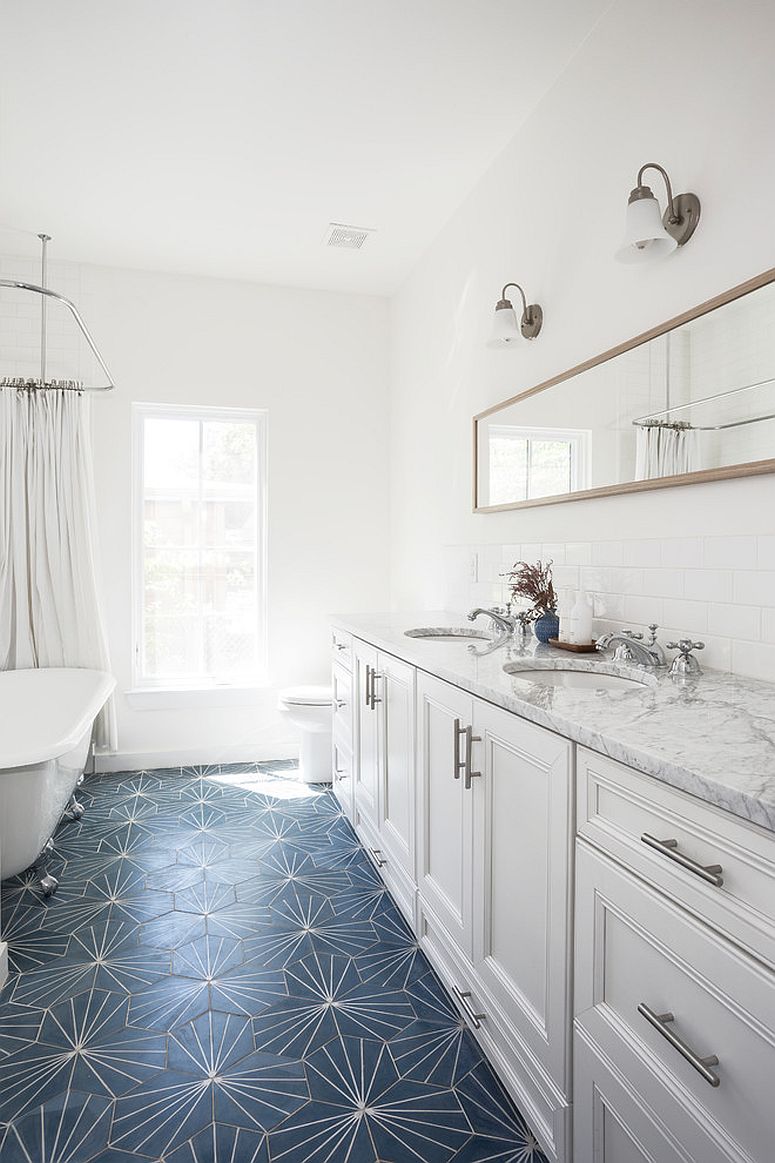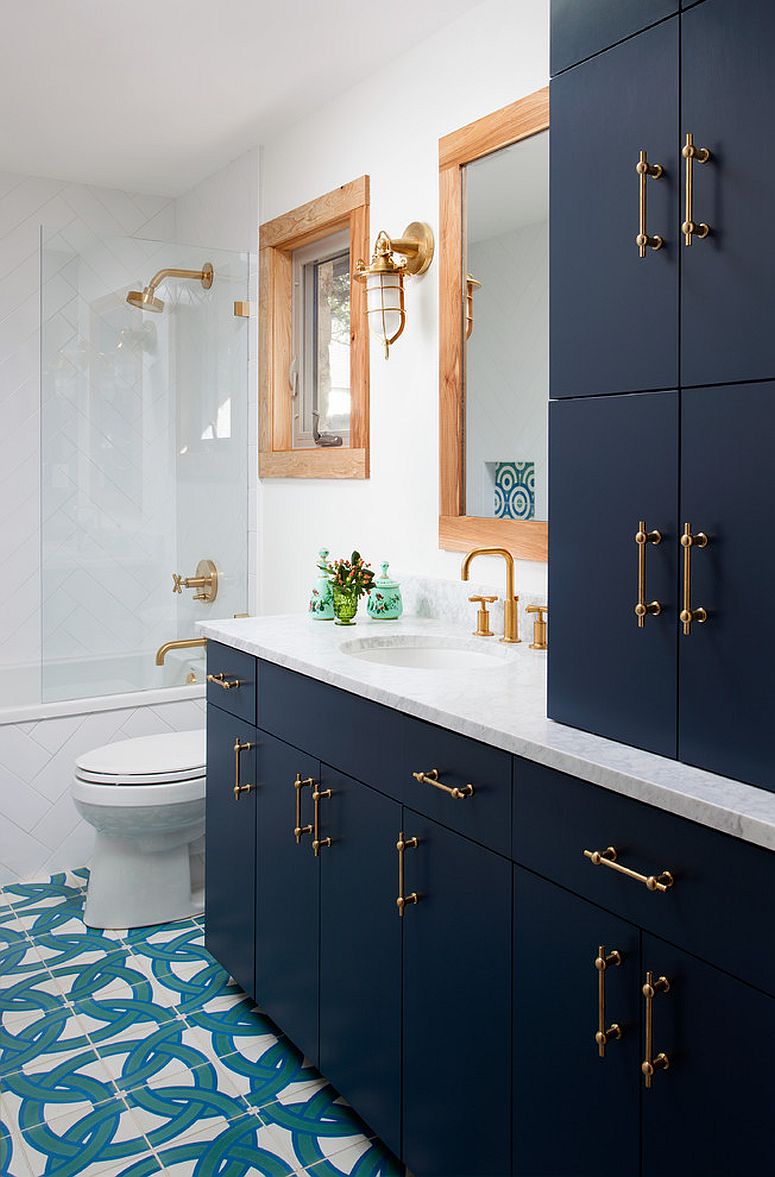 Dark and Green
All of us want to add a bit more of greenery to our life. But for those unable to connect their bathroom visually with a lovely garden outside or ones not too keen on maintaining indoor plants, a splash of bright green is undoubtedly the 'poor man's substitute'. Dark green in its many shades is a color making big waves in bathrooms across the planet and be it tiled shower areas in green or just a gorgeous tropical-style green shower curtain set against a neutral backdrop; you can rest assured that this is a hue that will make a big impact almost instantly. How much of green you need in the bathroom though depends both on its style and the ambiance you prefer.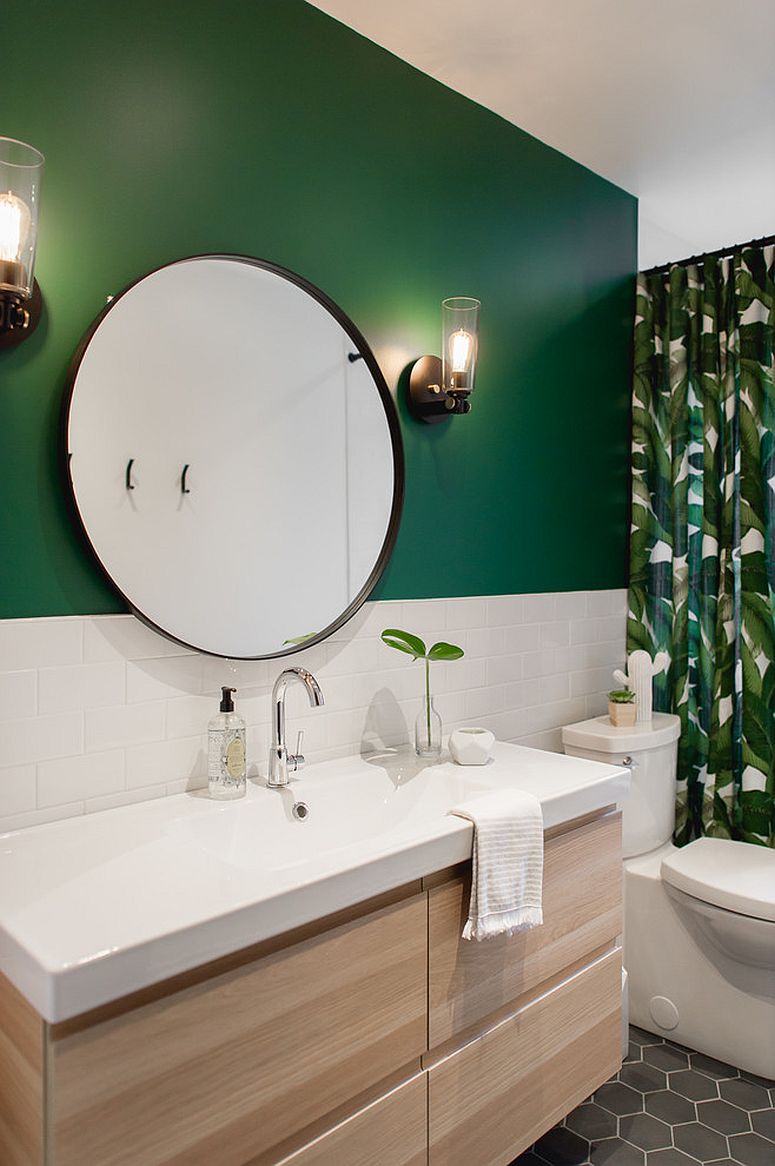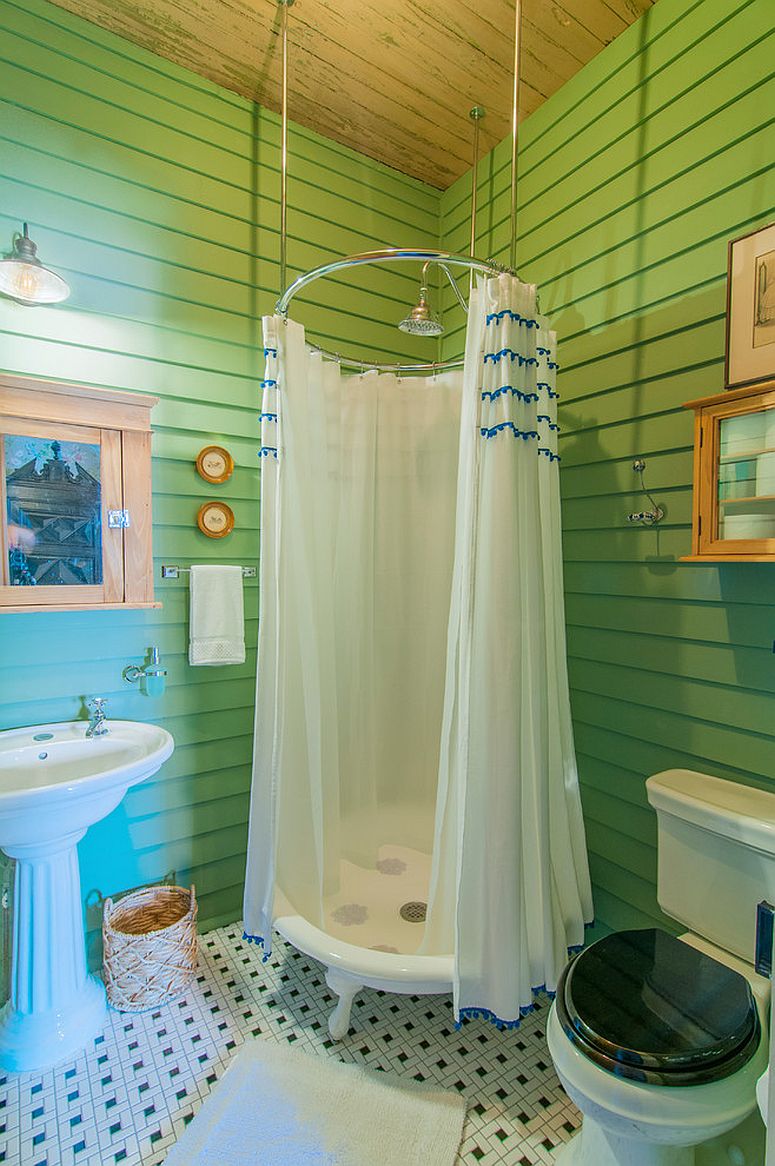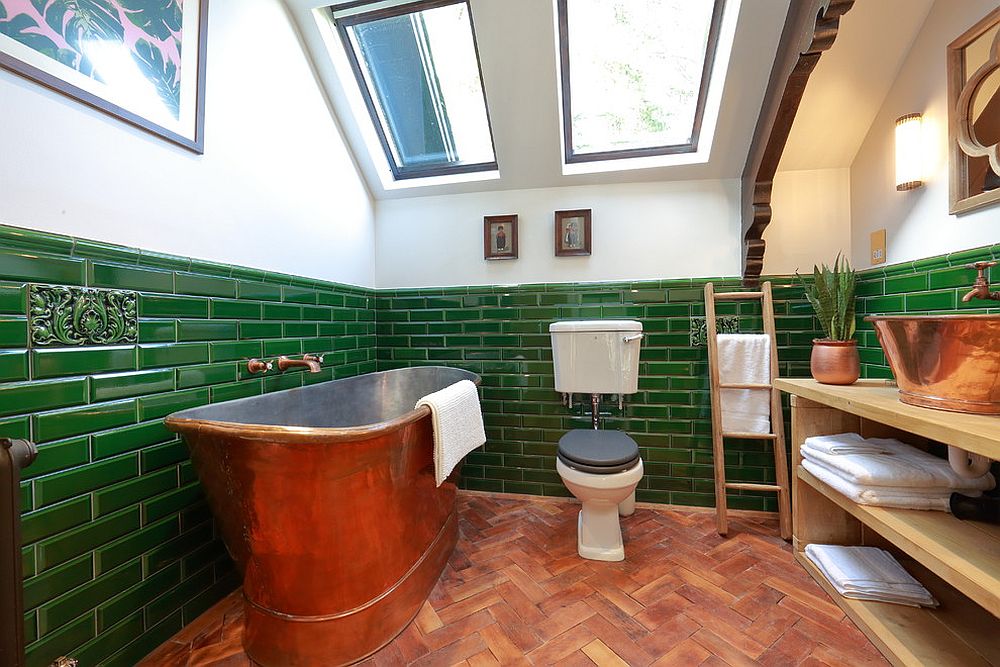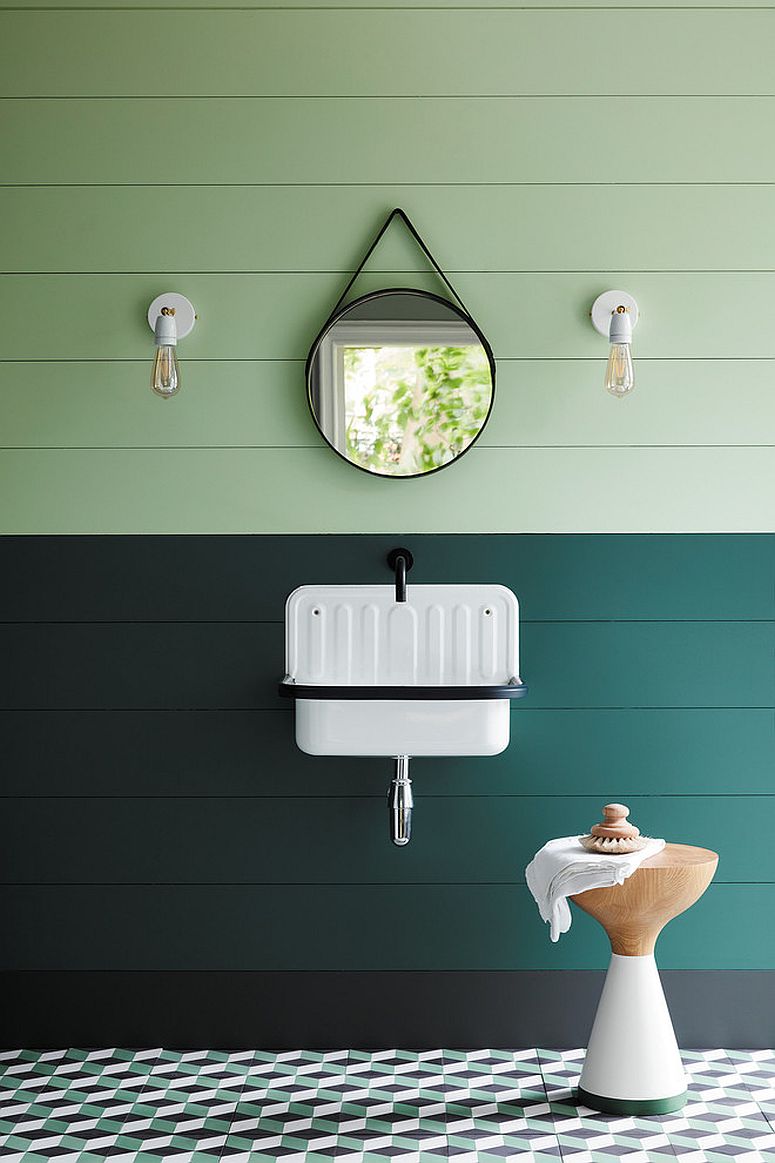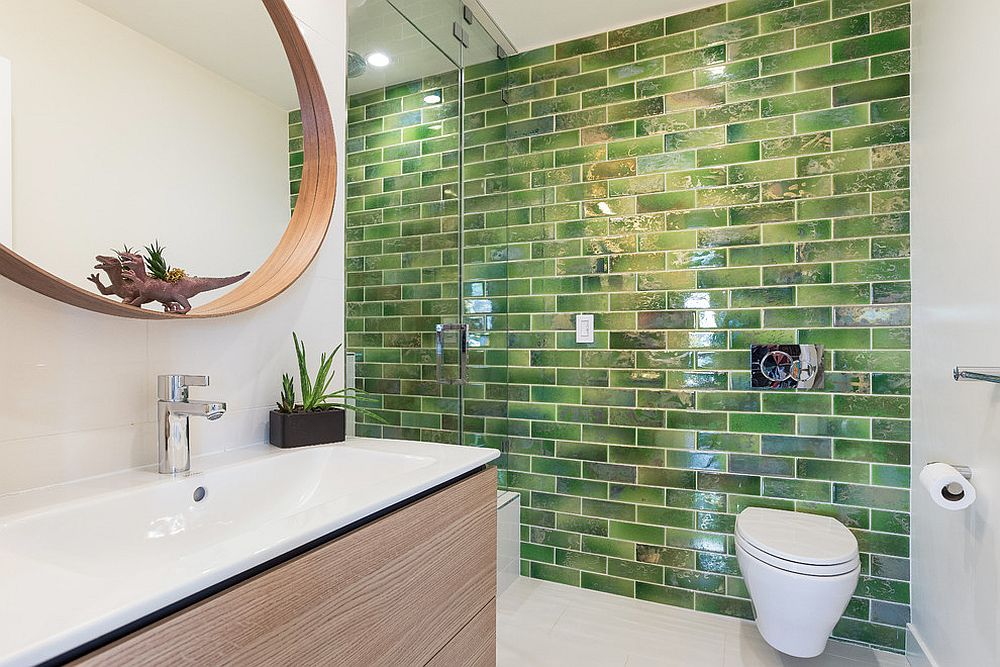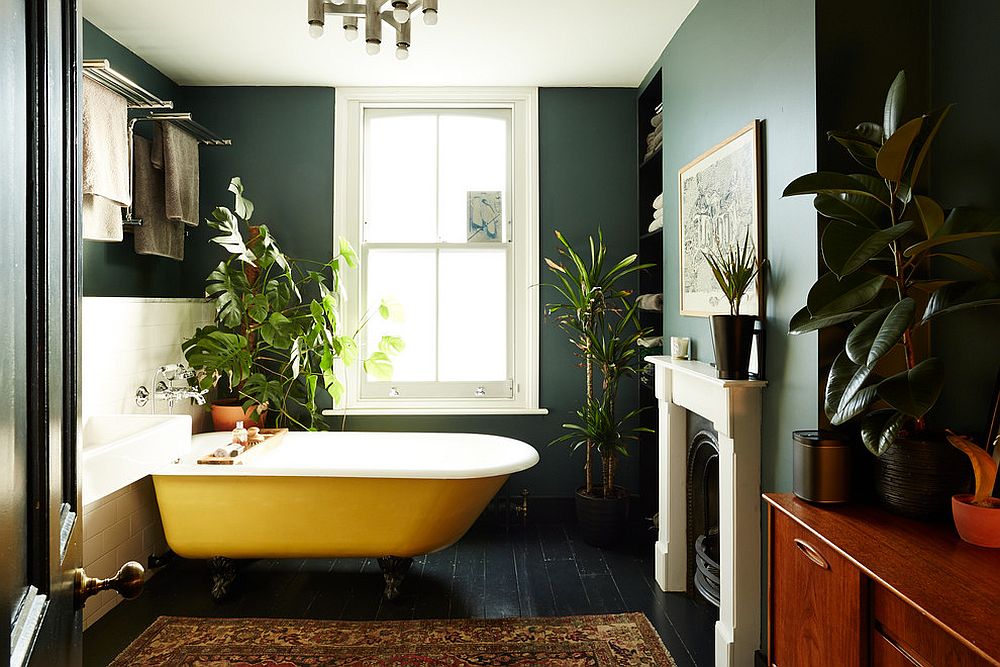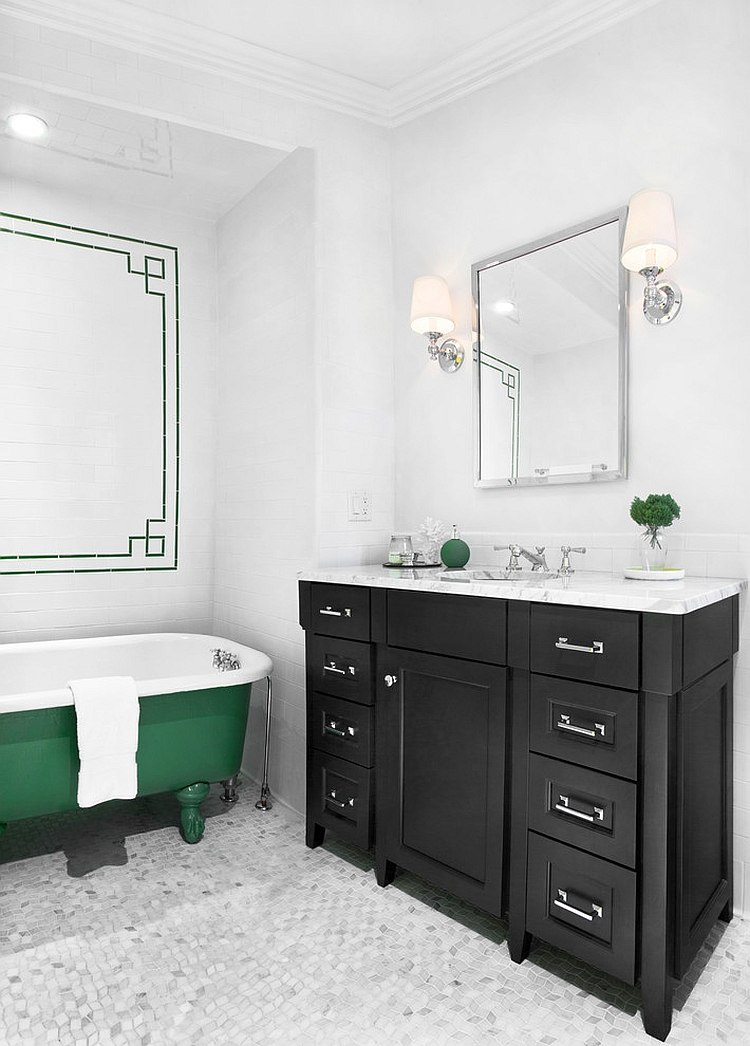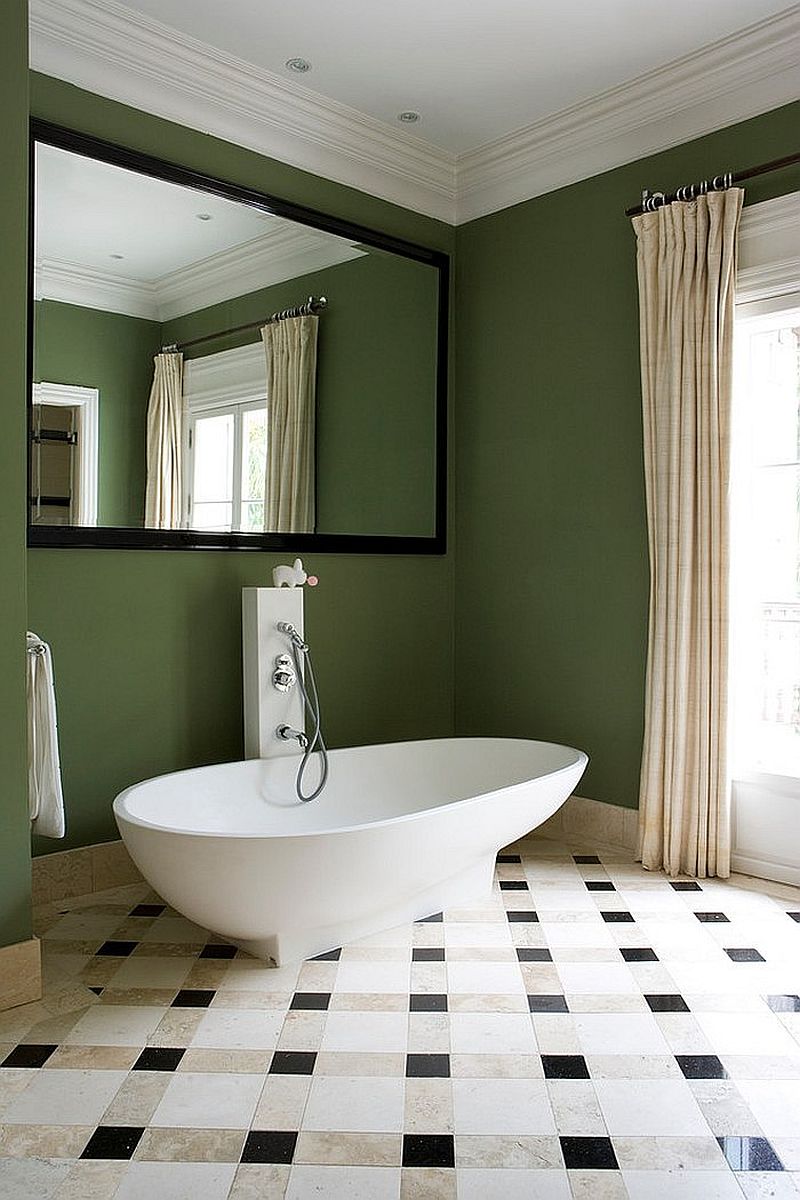 Bring back Beige in Style
Having seen gray take over homes in the last few years all over, it is just in 2018 that we are starting to see a revival of sorts of a neutral that was the king in the 90's – beige. It is no longer taboo to use beige in your home and if you have a bright, well-light bathroom or feel that winters in your part of the world are not too harsh, then beige is a fine choice indeed. Even for those with dark winters, a bathroom with beige sections can still feel cheerful and relaxing with the right artificial lighting. Make sure though that there are no dark corners in there!