From food to football, culture and art to cuisine and beaches, Barcelona is definitely among the top tourist destinations of the planet. Most enthusiasts of art, architecture and design often tend to draw inspiration from the more traditional part of this city, but even its modern side has plenty to offer. The distinctive design of the Eixample District and its famous square blocks with chamfered corners are a part of this amazing experience where you constantly stumble on new design inspiration! Renovated and revived by Nook Architects, Sardenya is a residence in this iconic district that was in need of an urgent modern upgrade.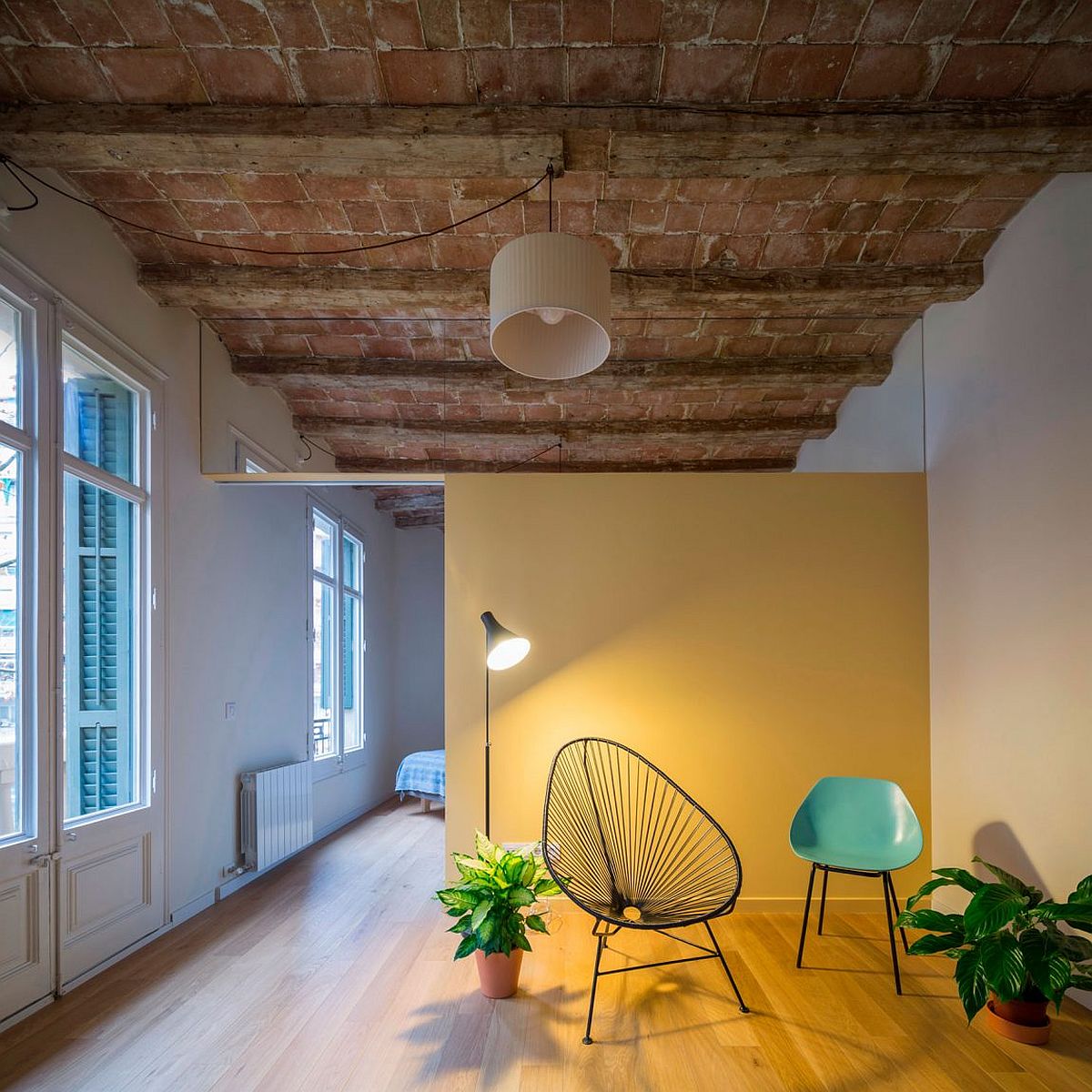 Much of the original home was poorly lit and filled with awkward spaces and unnecessary internal partitions that blocked any flow of natural light. One of the first things that the architects did was to completely re-imagine the interiors and create a new floor plan where the old living room and entrance were transformed into the main bedroom and the chamfered corners were utilized to the hilt. The new living space and entrance are connected with the re-envisioned bedroom using a painted, sliding door that blends into the walls that surround it!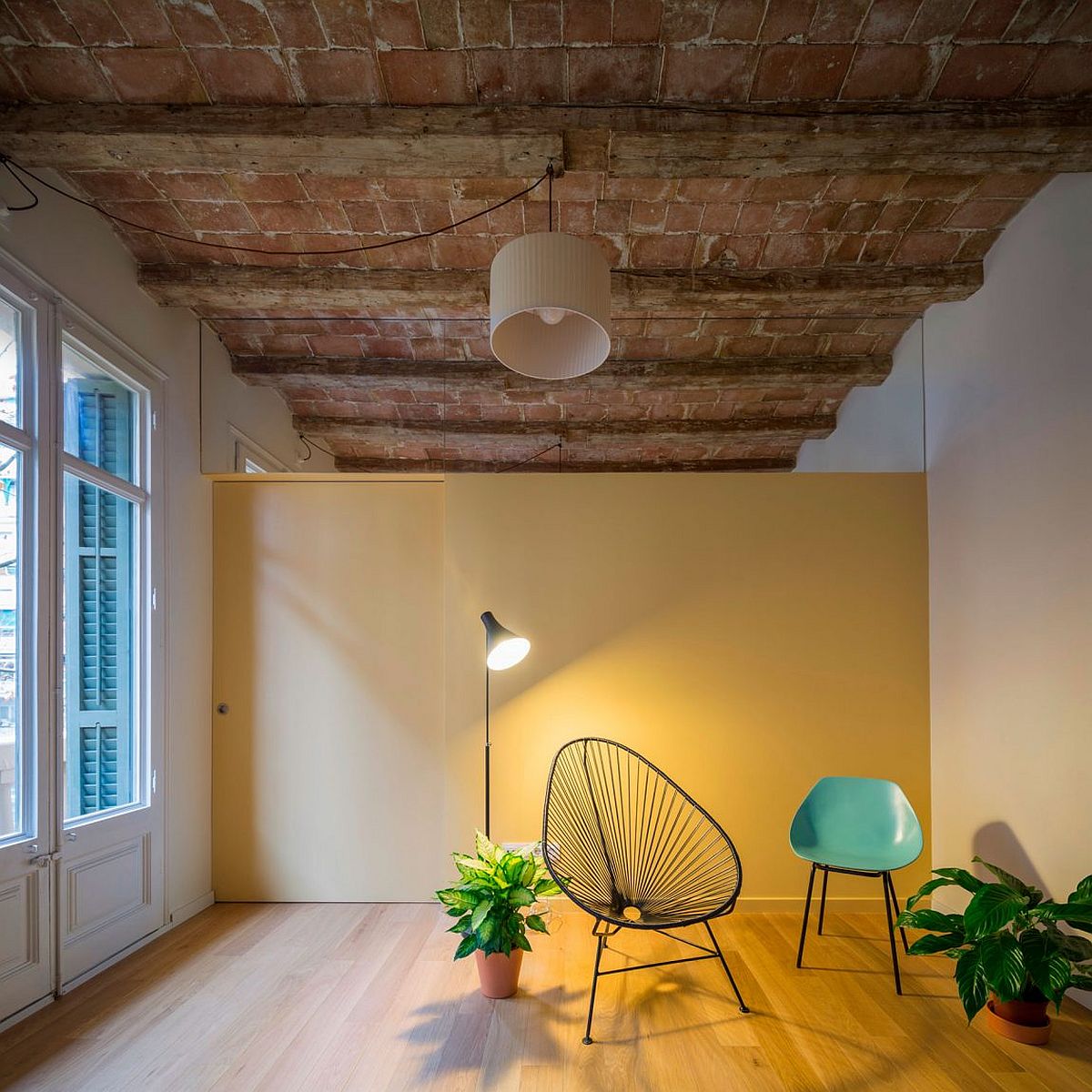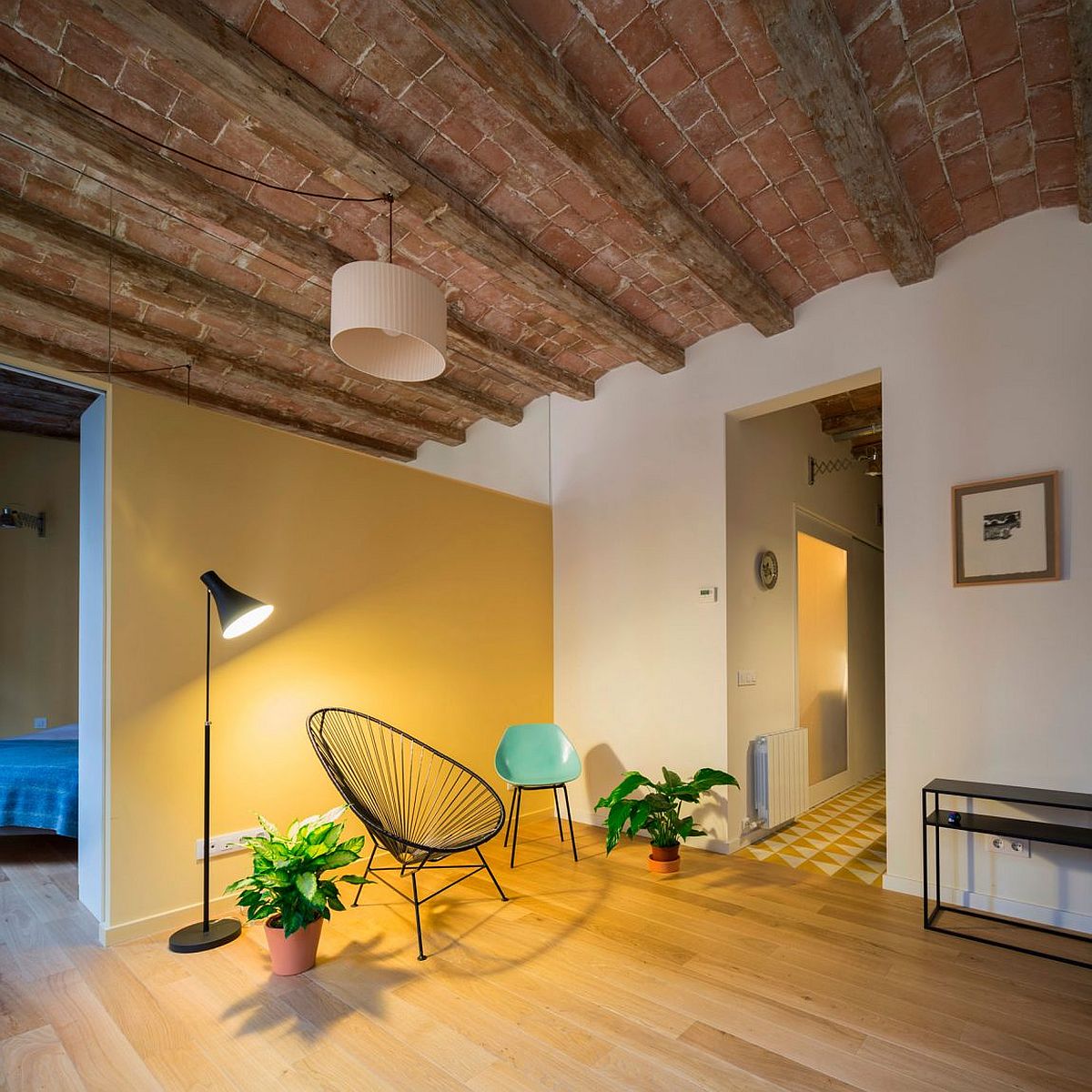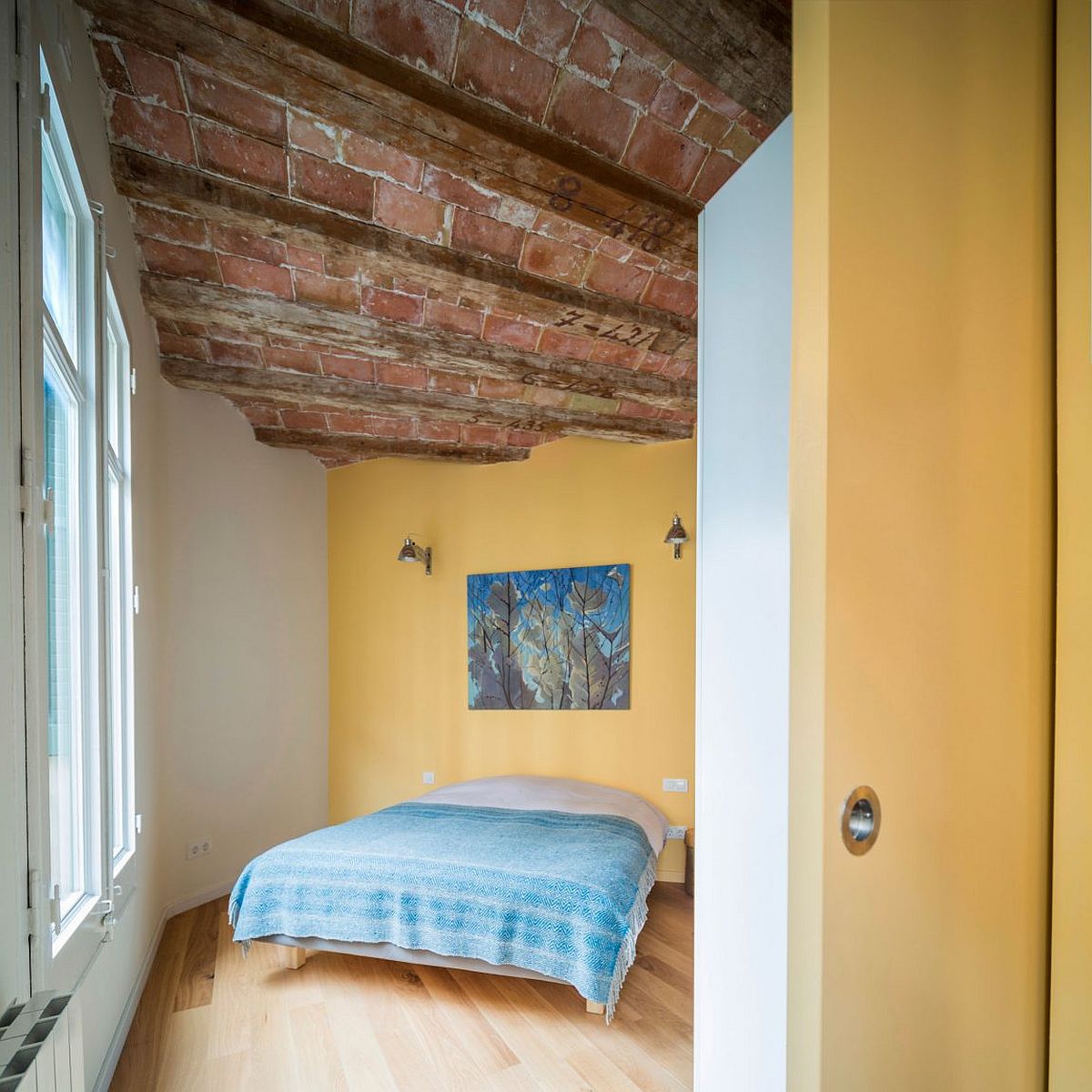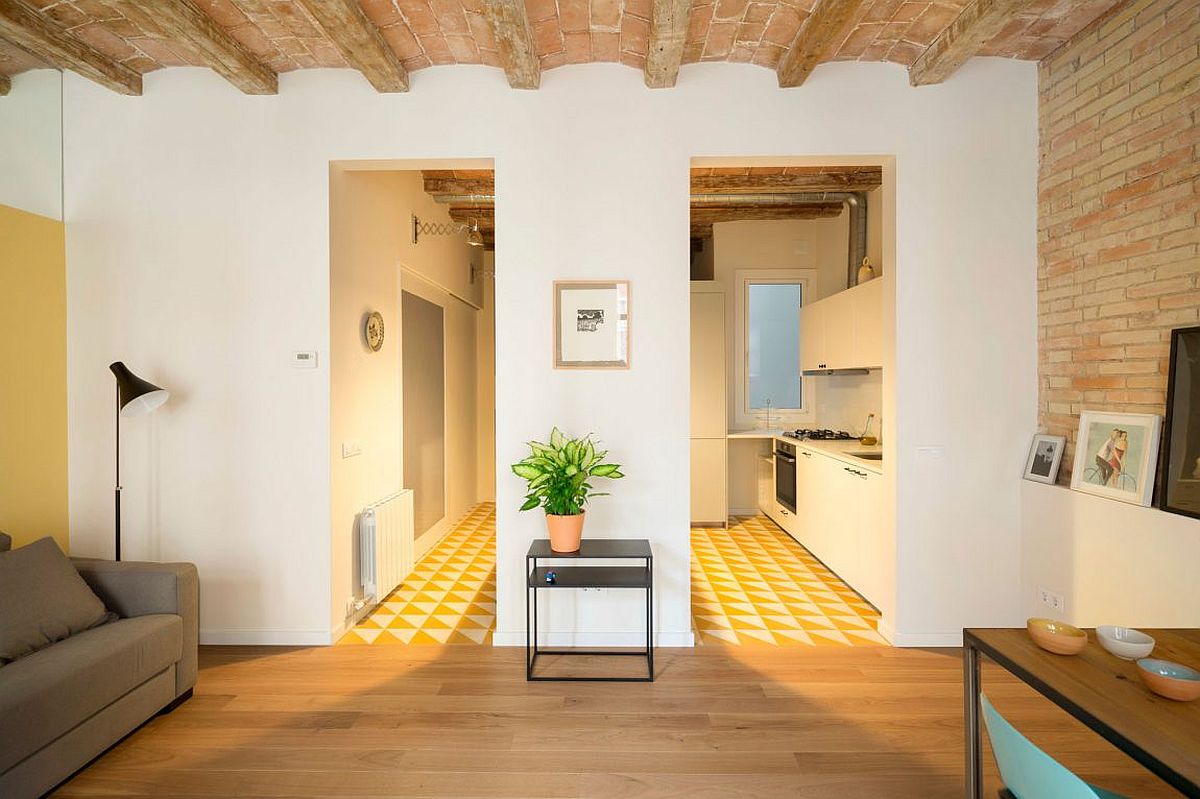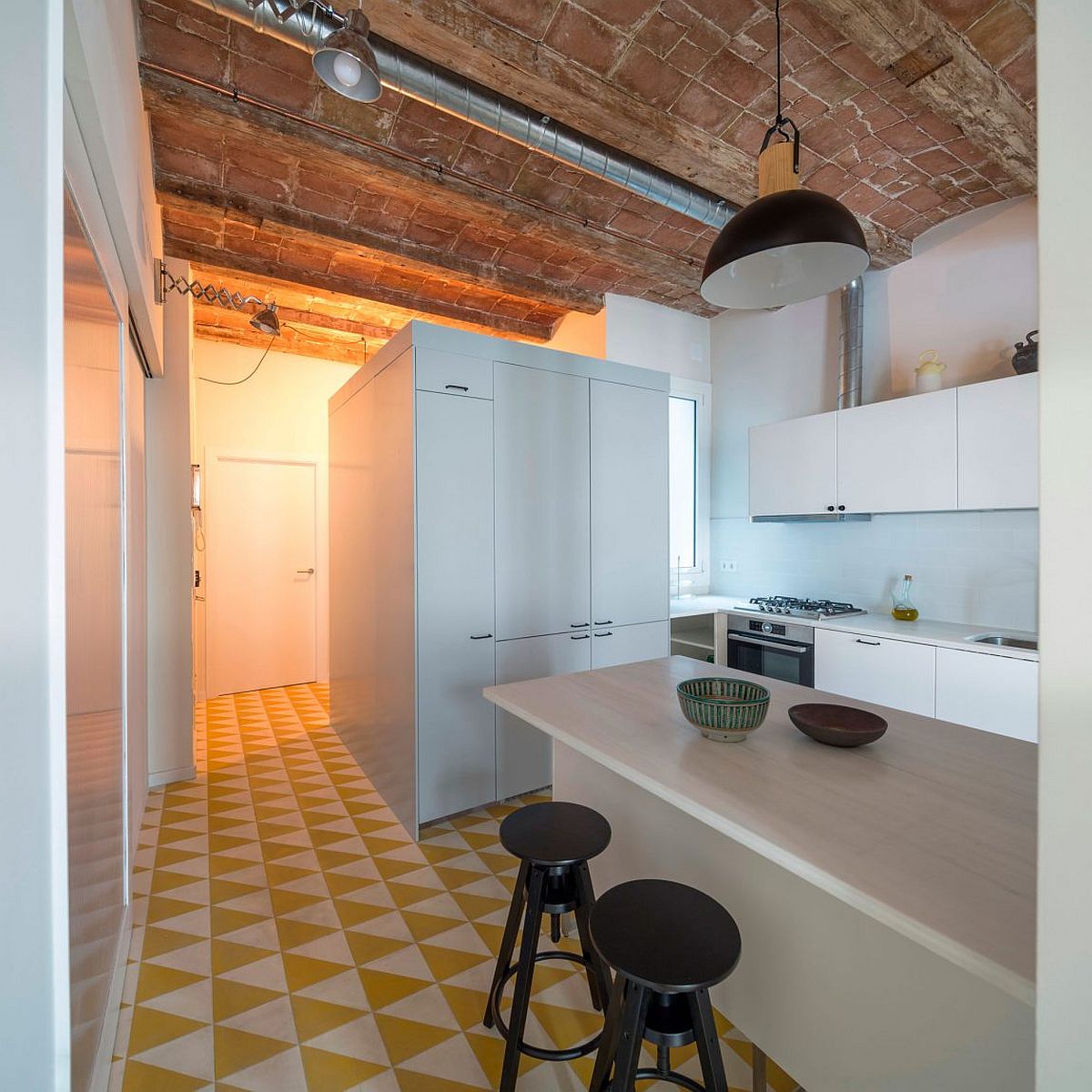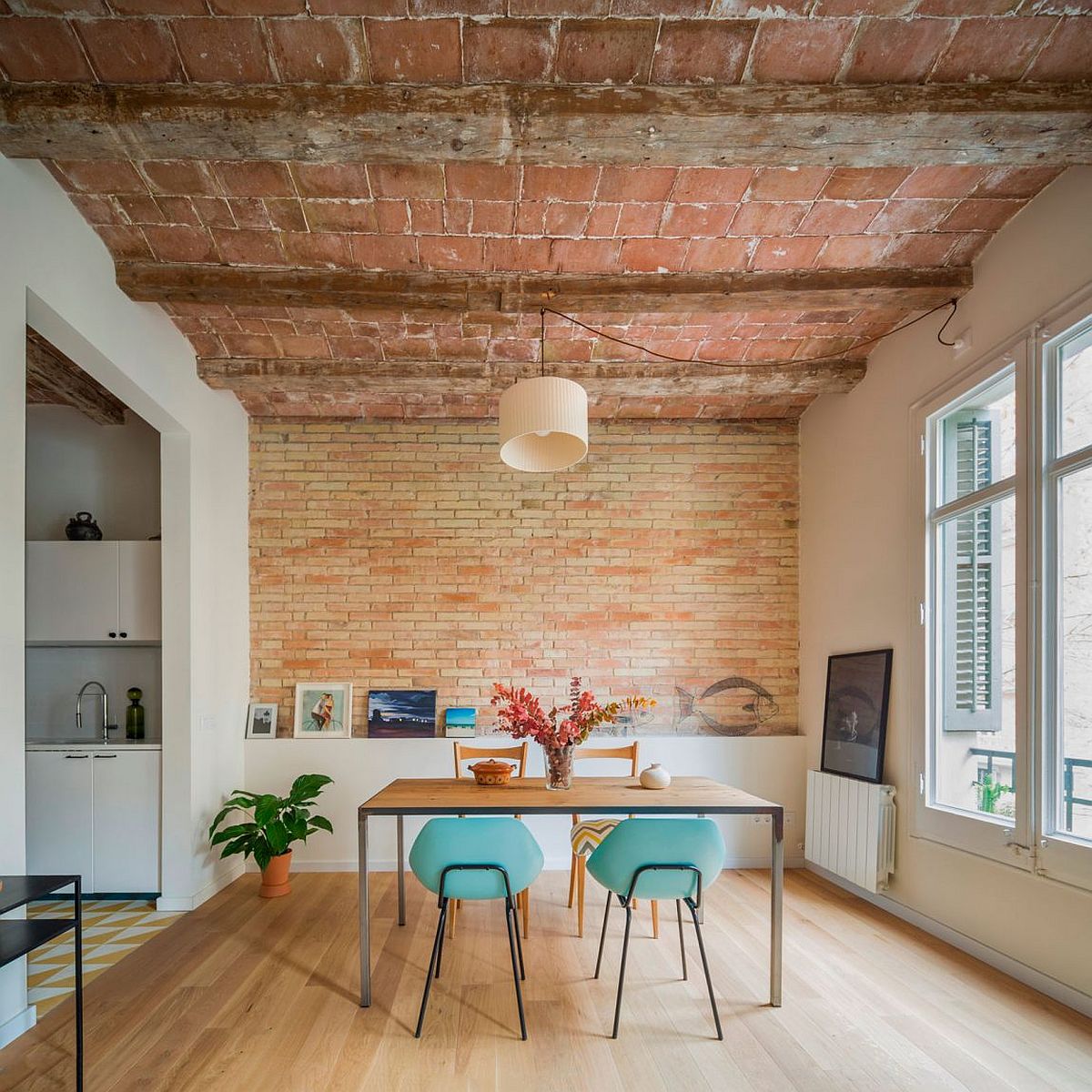 The new kitchen and bathroom sit as a transition between the living space and the main bedroom at the front and the dining space and additional bedroom in the rear of the house. Colorful mosaic tiles enliven the kitchen in white, even as large, original windows with double-glazed panels usher in plenty of light and give the interior freshness. A warm color palette, cleverly used mirrored finishes and natural textures transform the house completely and create a bridge between modern and classic elements of historic Barcelona.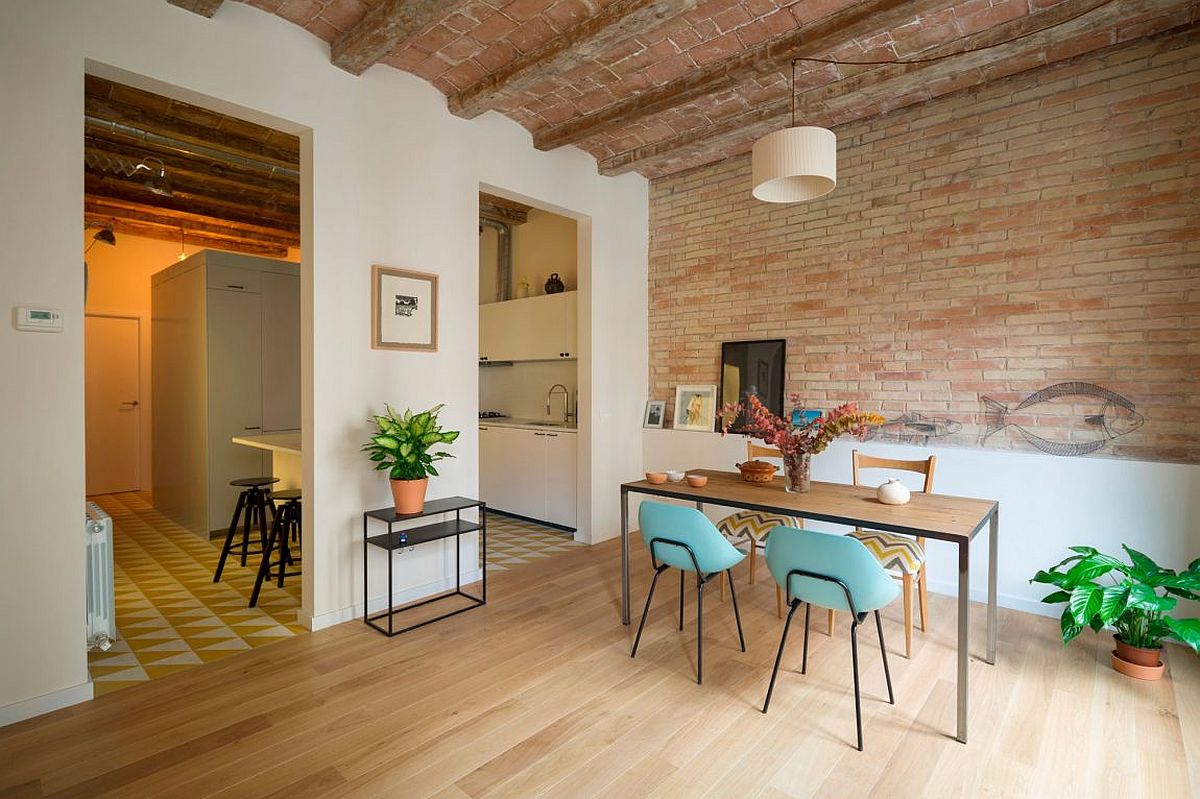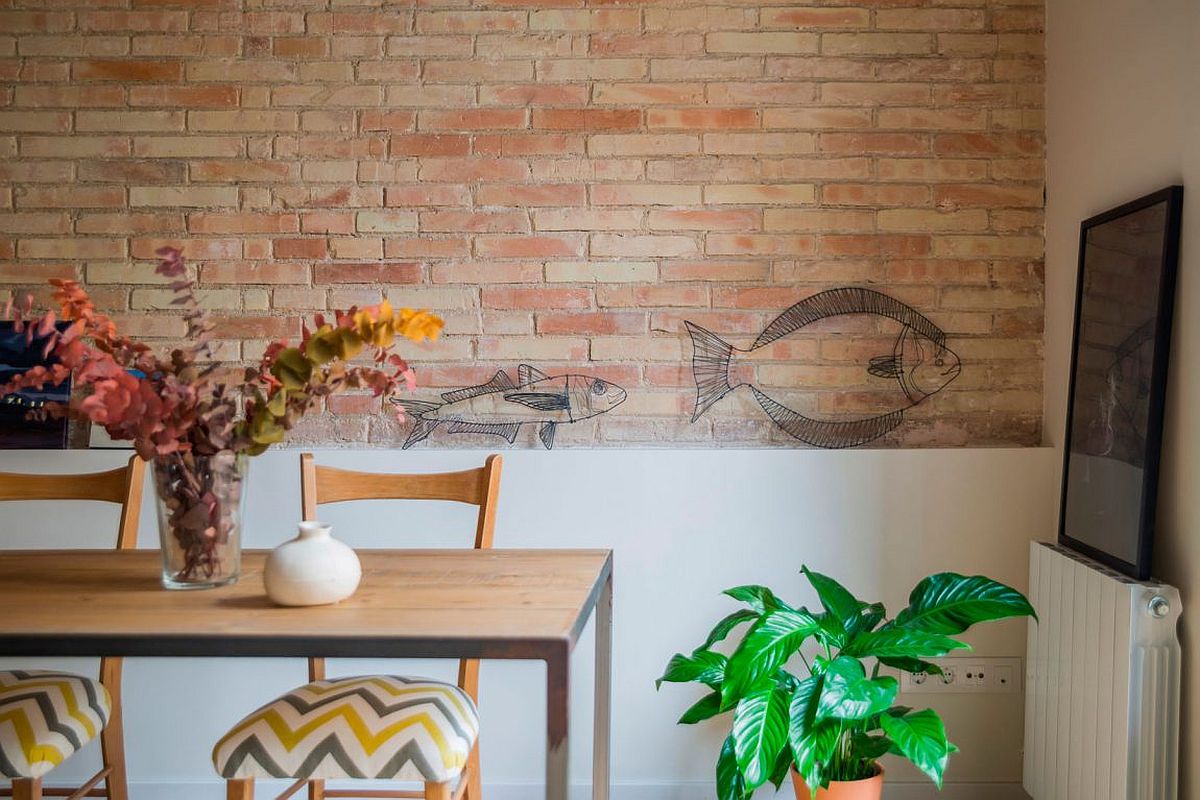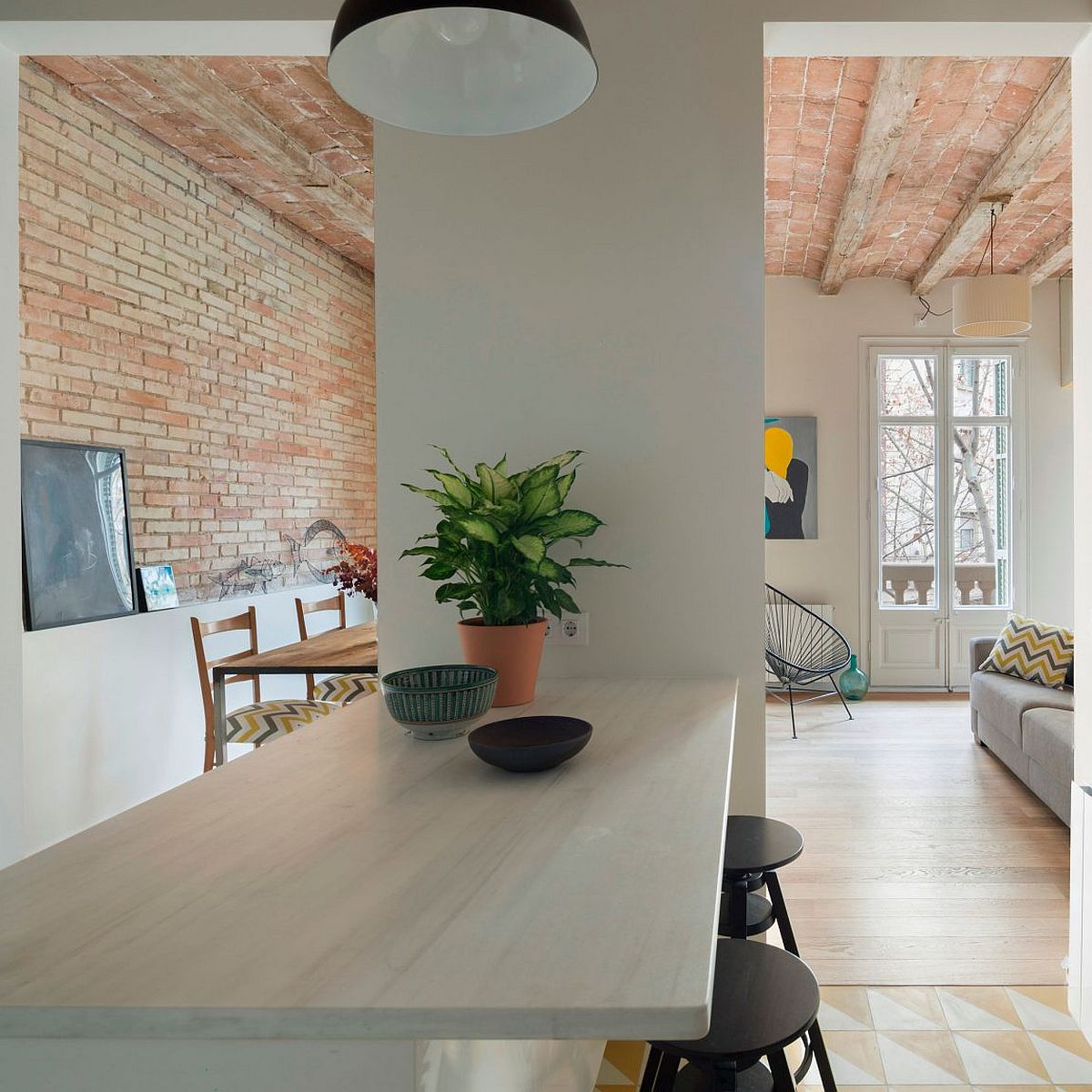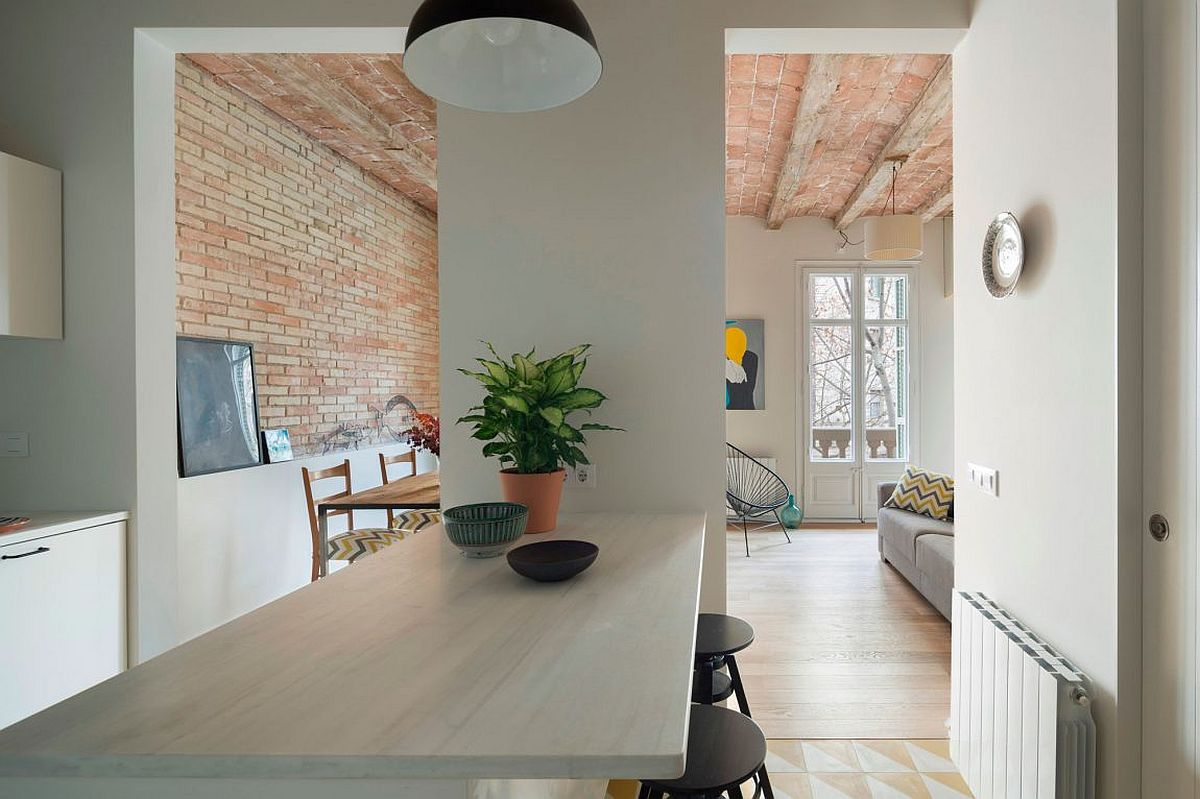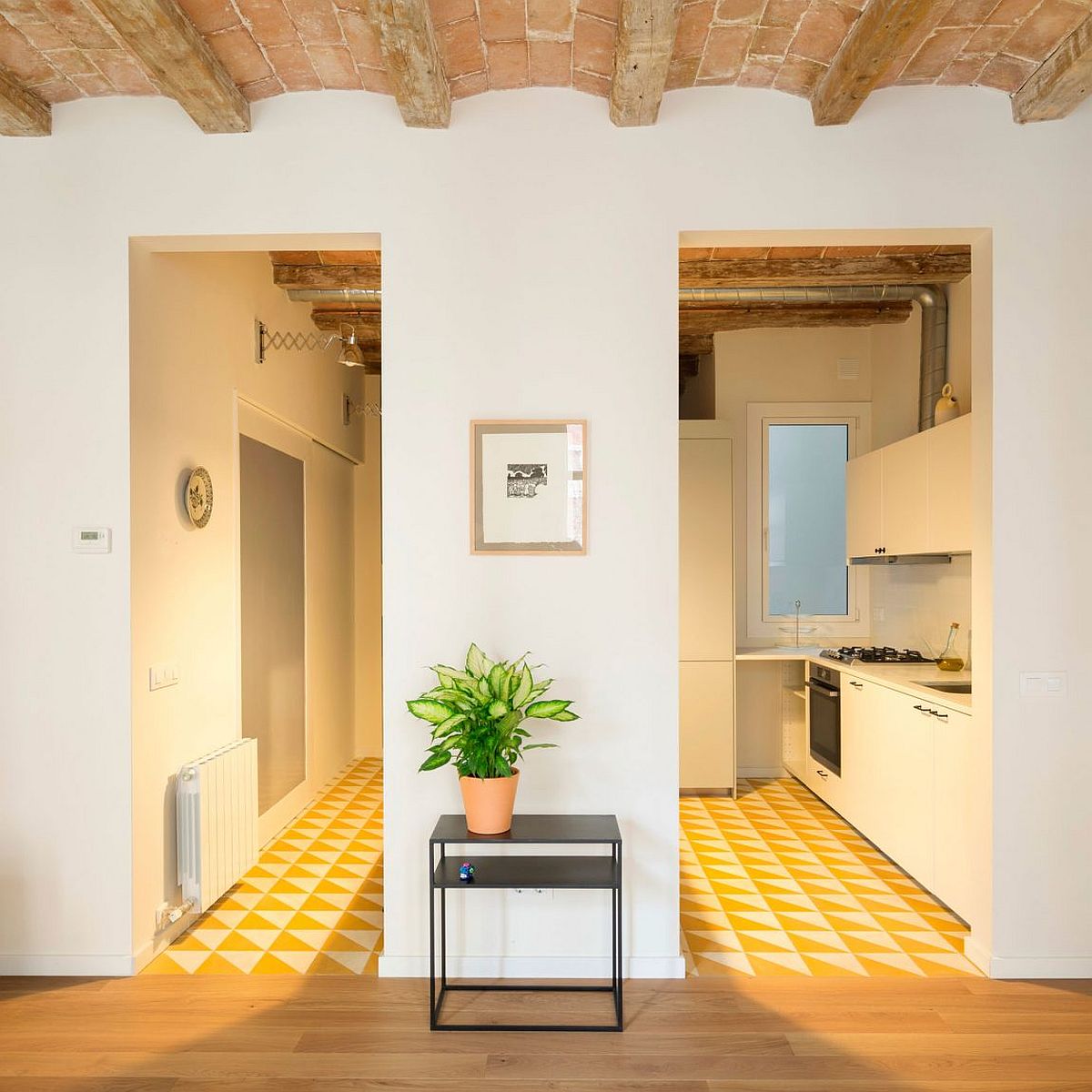 The project recuperates the original envelope with its vaulted ceiling and wooden beams. The materials and tones have a very natural appearance: untainted wood for the floor in the living room and bedrooms and hydraulic mosaic for kitchen and bathrooms. Some loadbearing walls were left with the brick exposed and painted.