Few architectural features match the timeless beauty and transcendental charm of stone walls. A beautiful stone wall in a modern setting seems far more effective, thanks to the neutral, polished walls that surround it and the textural contrast that it brings. And with homeowners gravitating towards rustic design elements in the last few seasons, a stone wall seems as appropriate in a bedroom and bathroom as it does in the living room. With that in mind, we take this love for natural stone walls a step further today with home offices that turn to stone for both style and substance!
A stone wall in the home office is not constrained by either the size or style of the room, and you will surprised by how well it works with a wide range of themes. If a natural stone wall is simply not an option for you, then stone veneer is a smart way to replicate the look without too much fuss. Either way, if you love stone, these home offices will definitely leave you dazzled –
A Modern Blend
With stone walls, one often expects styles such as rustic and farmhouse to be the prominent ones on display. This is precisely why we have started off with a collection of modern and contemporary home offices that tap into the uniqueness of stone walls. Choosing a stone for the wall is the most essential part of it all. Limestone in softer, mellow hues or a stone in lighter hues is far more effective in modern settings. Combining an accent stone wall in the home office with glass and polished storage units and built-in cabinets can create a smart fusion that is both ergonomic and aesthetic.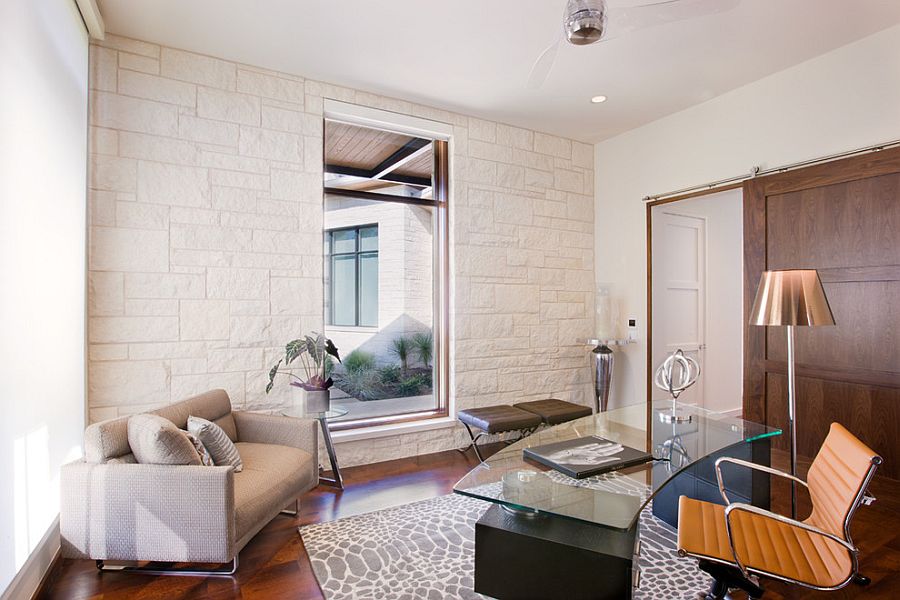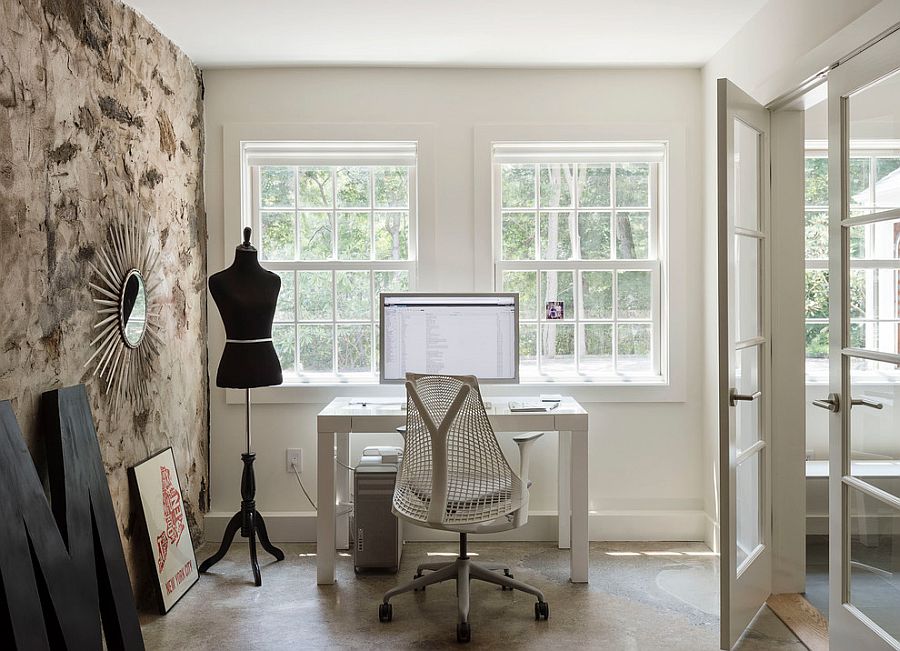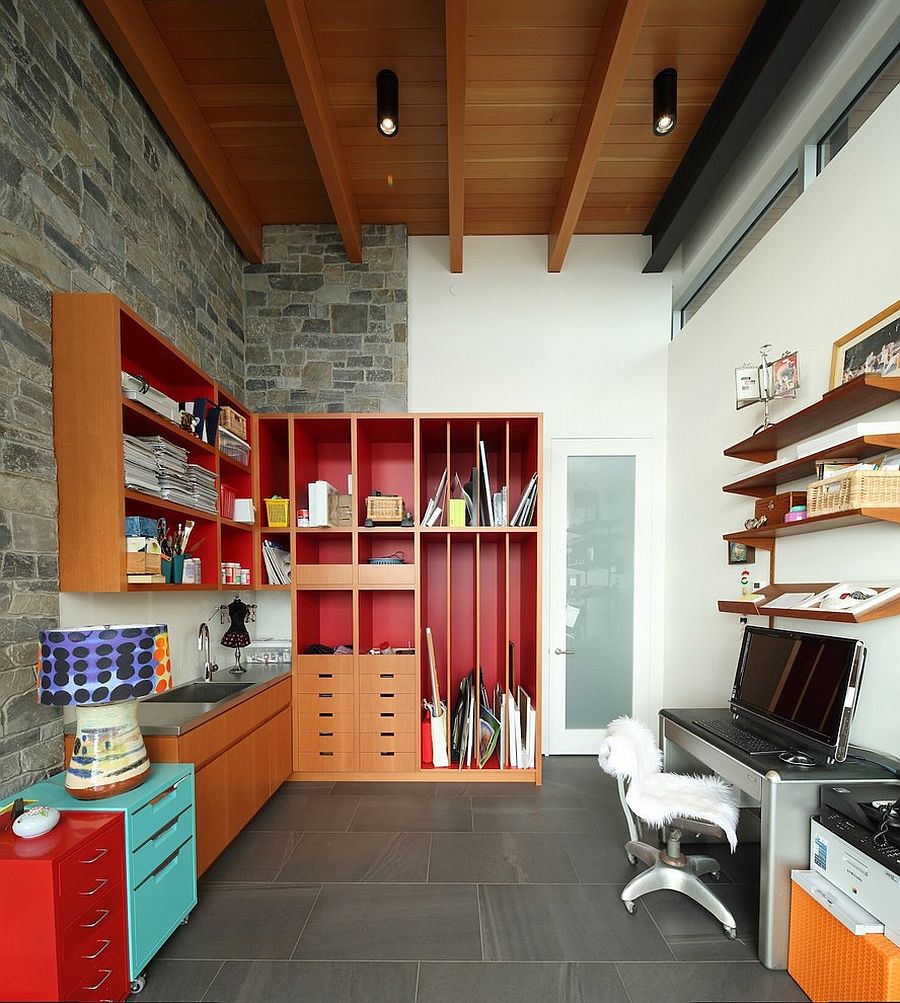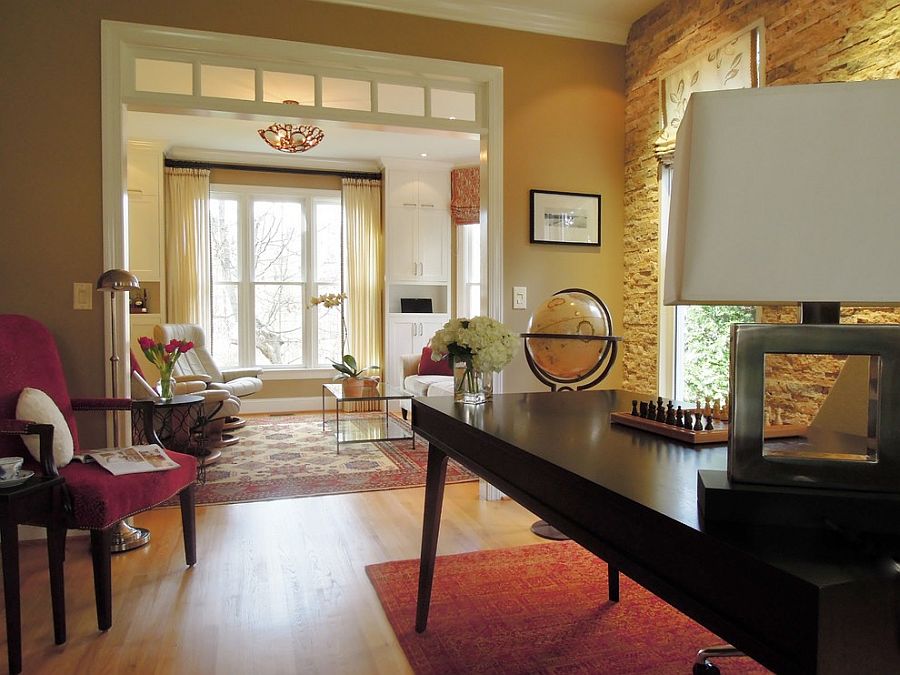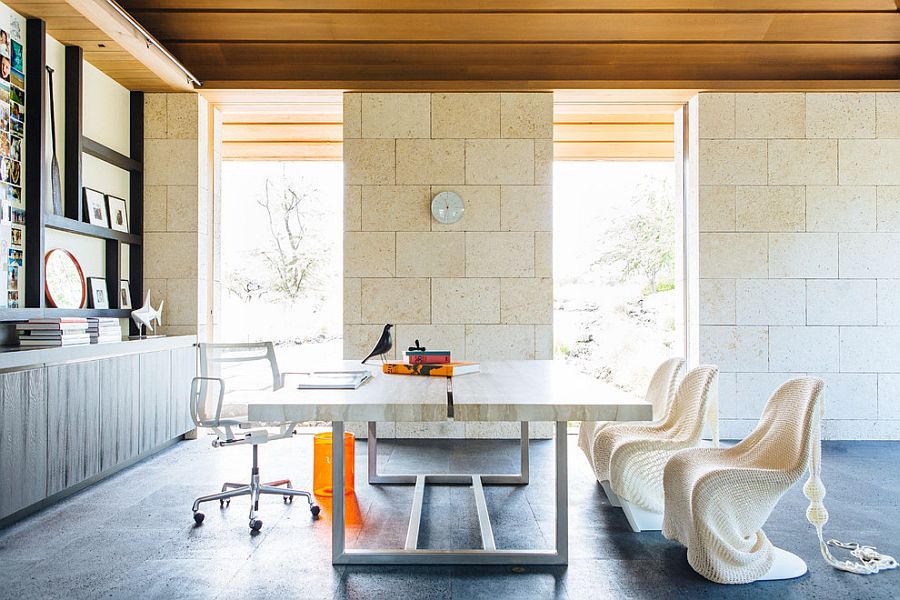 Rustic and Ravishing
If the stone wall in a modern home office is a delightful surprise, finding one in the rustic workspace is almost the norm. Combined with timber and glass, this is the perfect work environment for those who enjoy leisure, comfort and seek a great setting that improves creativity. If you are a writer, that cozy fireplace surrounded by stone, a gorgeous view outside and loads of tranquility is the dream setting indeed! Lighting is an essential aspect of this 'dreamy' workspace, and sconces, classic chandeliers and ingenious LED accent lighting get the job done in an effective and attractive manner.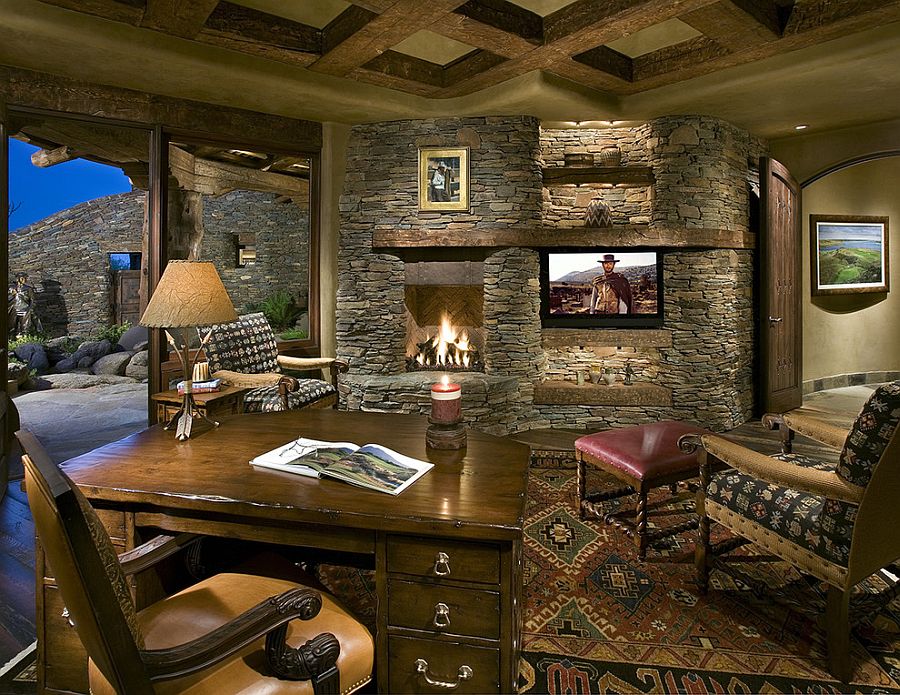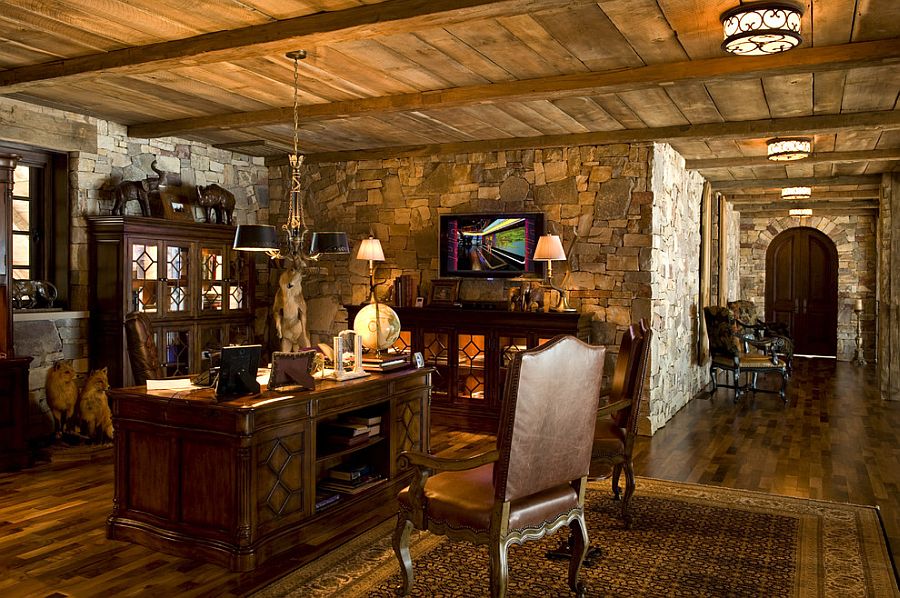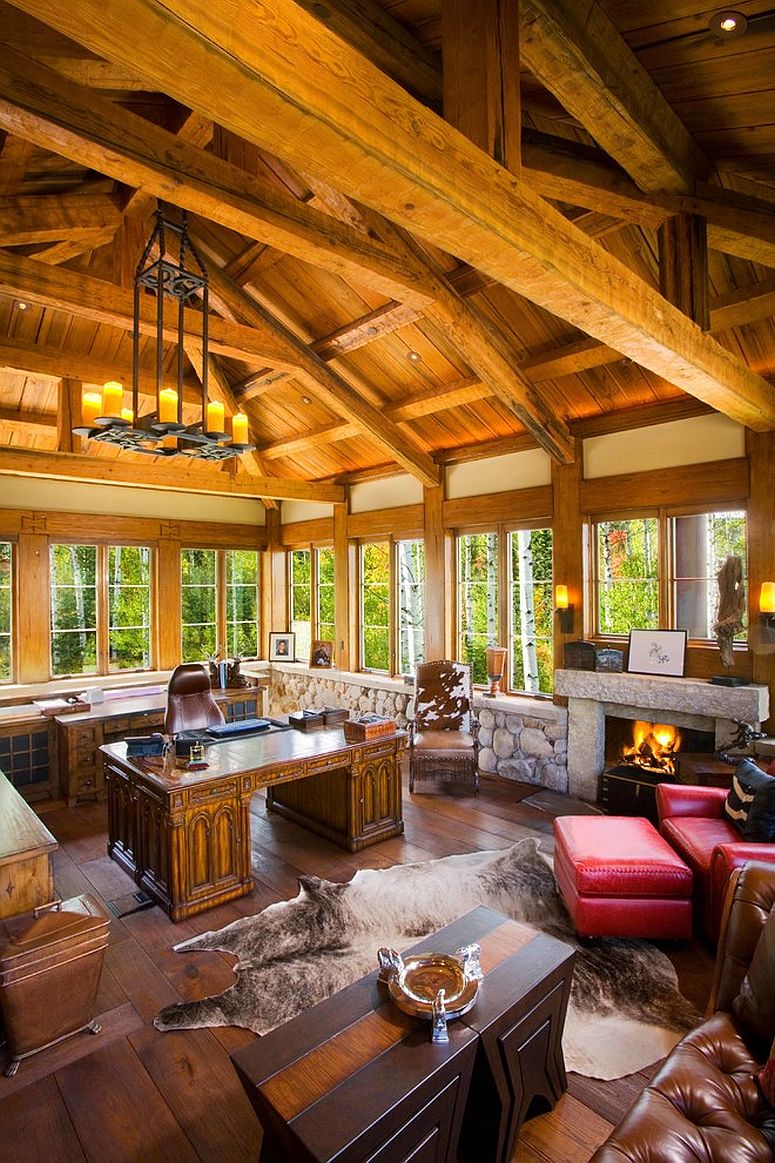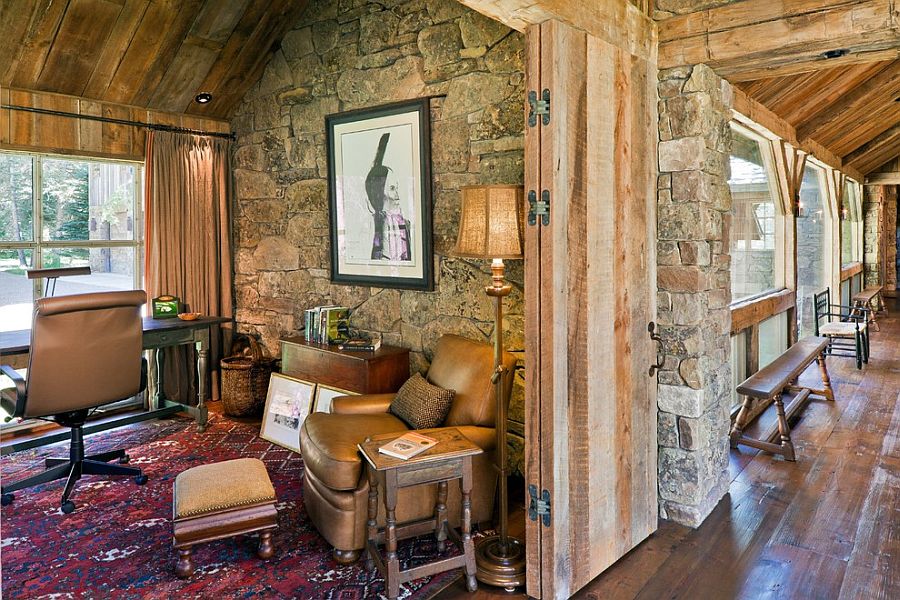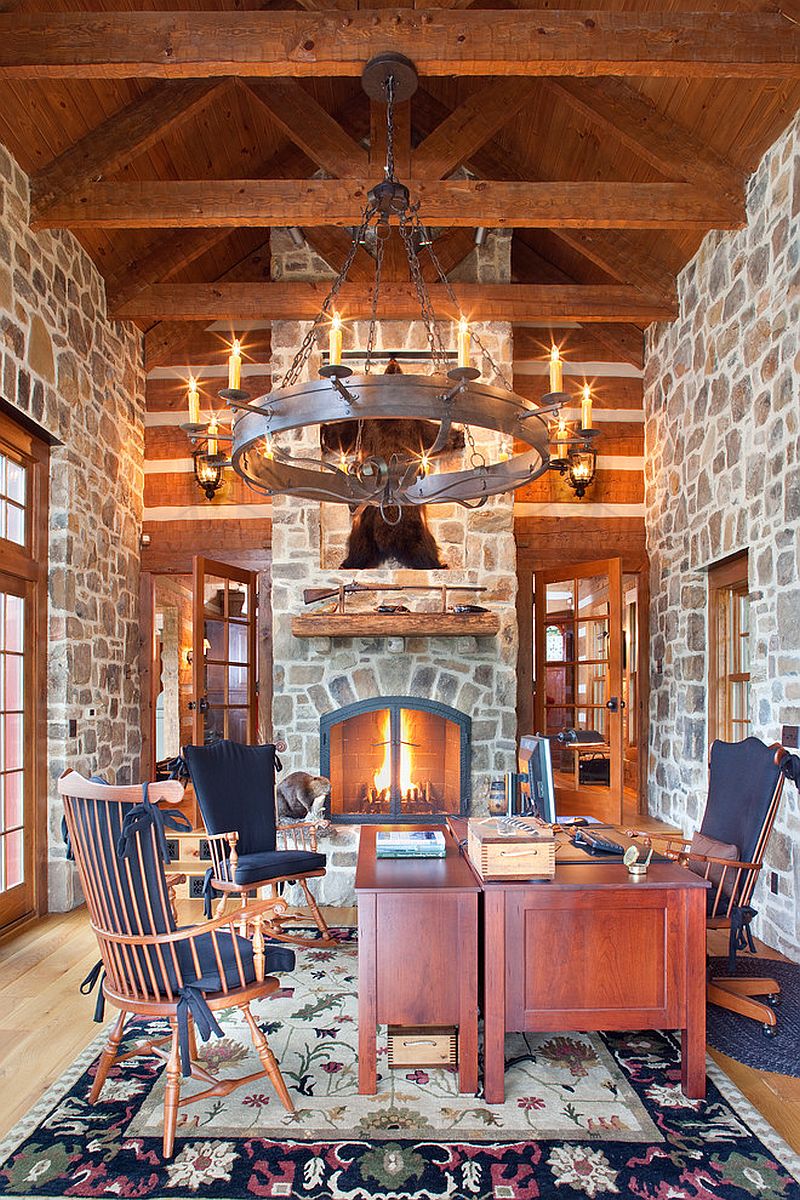 Finding Your Personal Style
If a full-fledged and dramatic stone wall is simply not possible, or even if such an extensive stone veneer makeover seems out of your budget range, then why not simply use some quirky wallpaper instead! Sure, it does not match the natural elegance of a lovely stone wall, but it is far cheaper and easier to install. Then there is the option of a stone veneer section that allows you to highlight specific architectural features without committing to the 'style switch' fully. From the extraordinary to the understated, there are plenty of ways that you can incorporate the splendor of stone without going overboard.