Many of us fail to notice the versatility of the modern home office, as well as the ways it can enhance the quality of your life. Modern home offices are much more than a mere place to bring some of your office work home. For some, the room is a full-fledged office space from 9 to 5, as working from home is becoming more and more common thanks to the latest technology that makes it a whole lot easier. Then there are those home offices that double as playrooms, guest rooms and TV rooms! And today we take a look at inspirations from Salone del Mobile 2016 that will help give your own home office a quick facelift.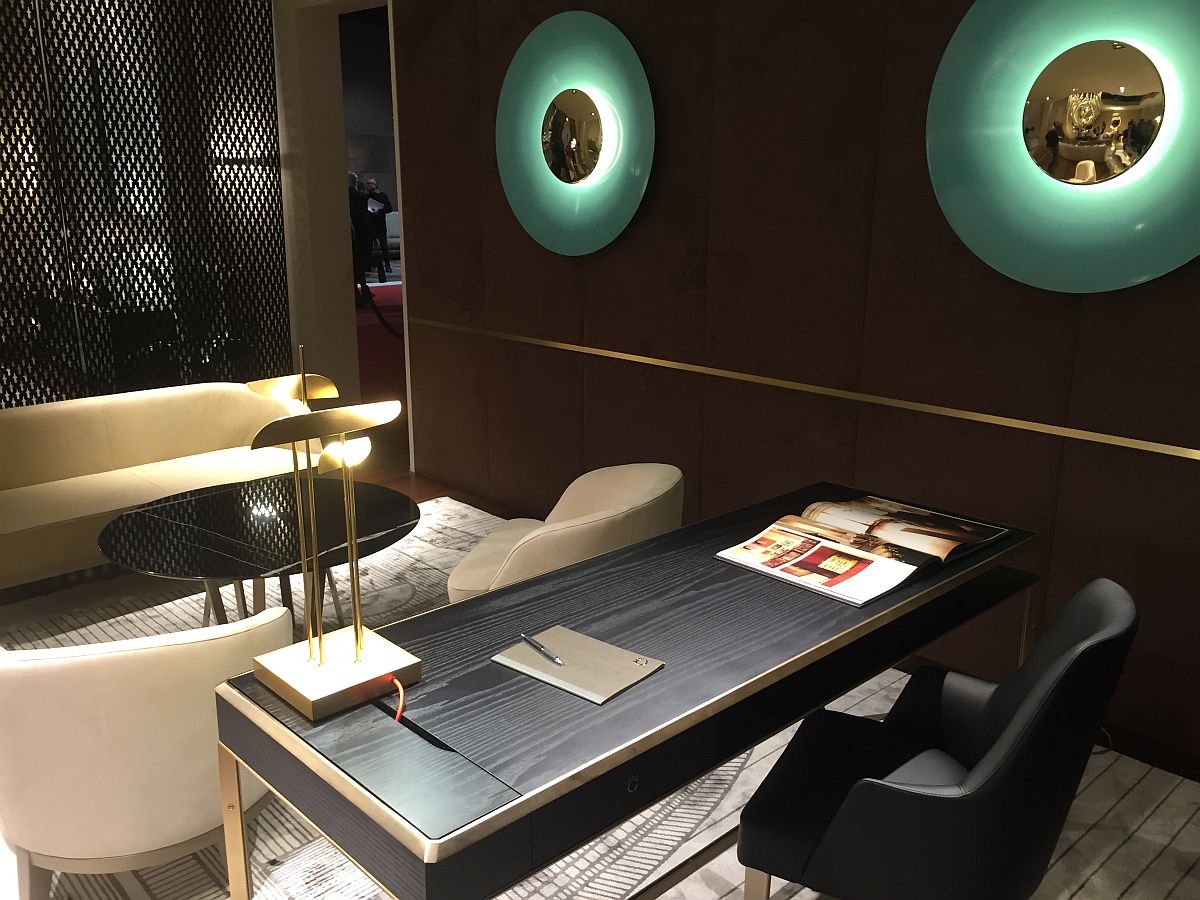 Having already shared with our readers the best kitchens, bedrooms, living rooms and dining spaces from the event, it only makes sense that we top off this year's fascinating recap of the world's biggest interior design and decor fair by casting the spotlight on home office ideas. Showcasing everything ranging from the exquisite to the understated, home office inspiration from Milan 2016 offers something for everyone!
The Perfect Home Office
The ideal home office is different for different folks, but one thing that is definitely common is a fabulous work desk that is both ergonomic and aesthetic. Get the wrong desk for your home office, and you will soon be dealing with a sore neck and a bad back, escalating into serious, long-term health issues. Luísa Peixoto Design offers a great solution to this with their sleek desk for the home office that is chic enough to fit in almost anywhere and also has a drawer to tuck away your accessories.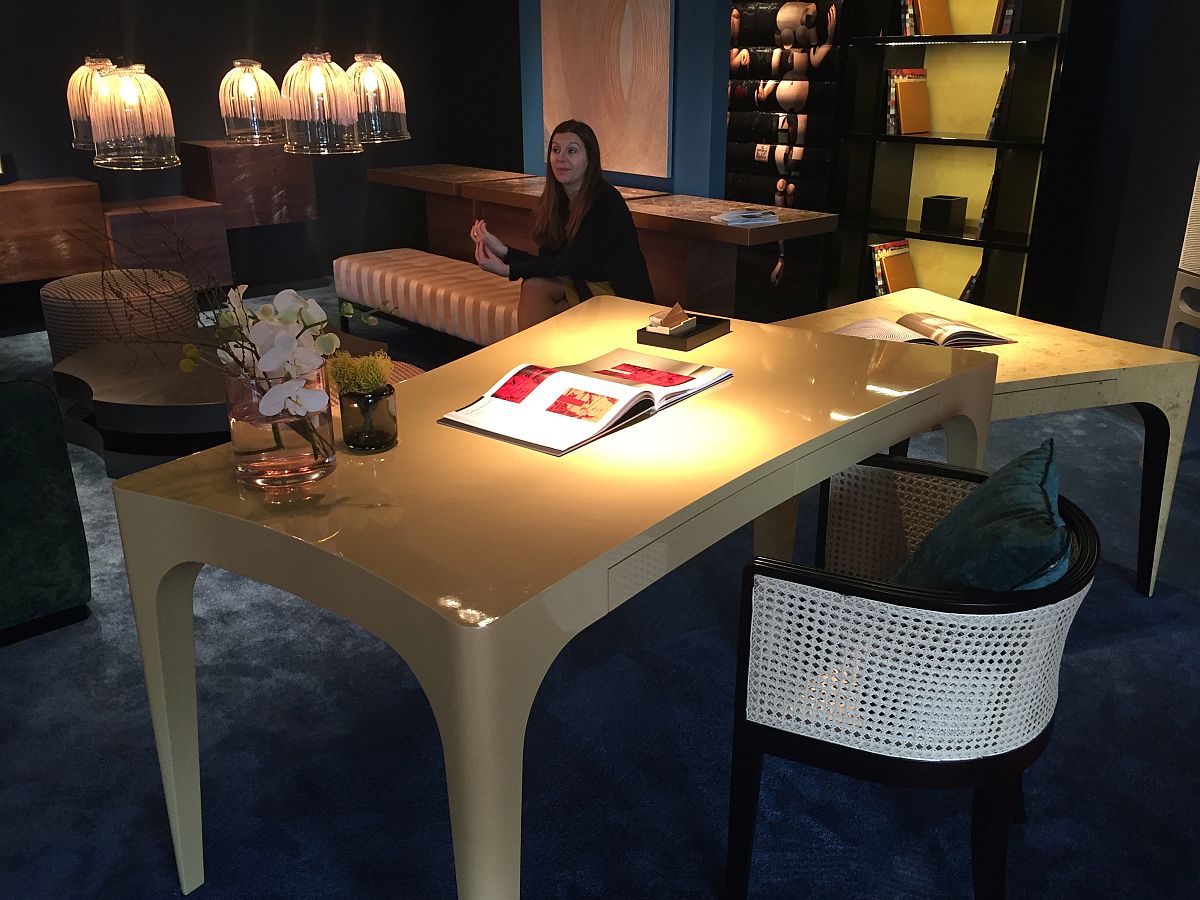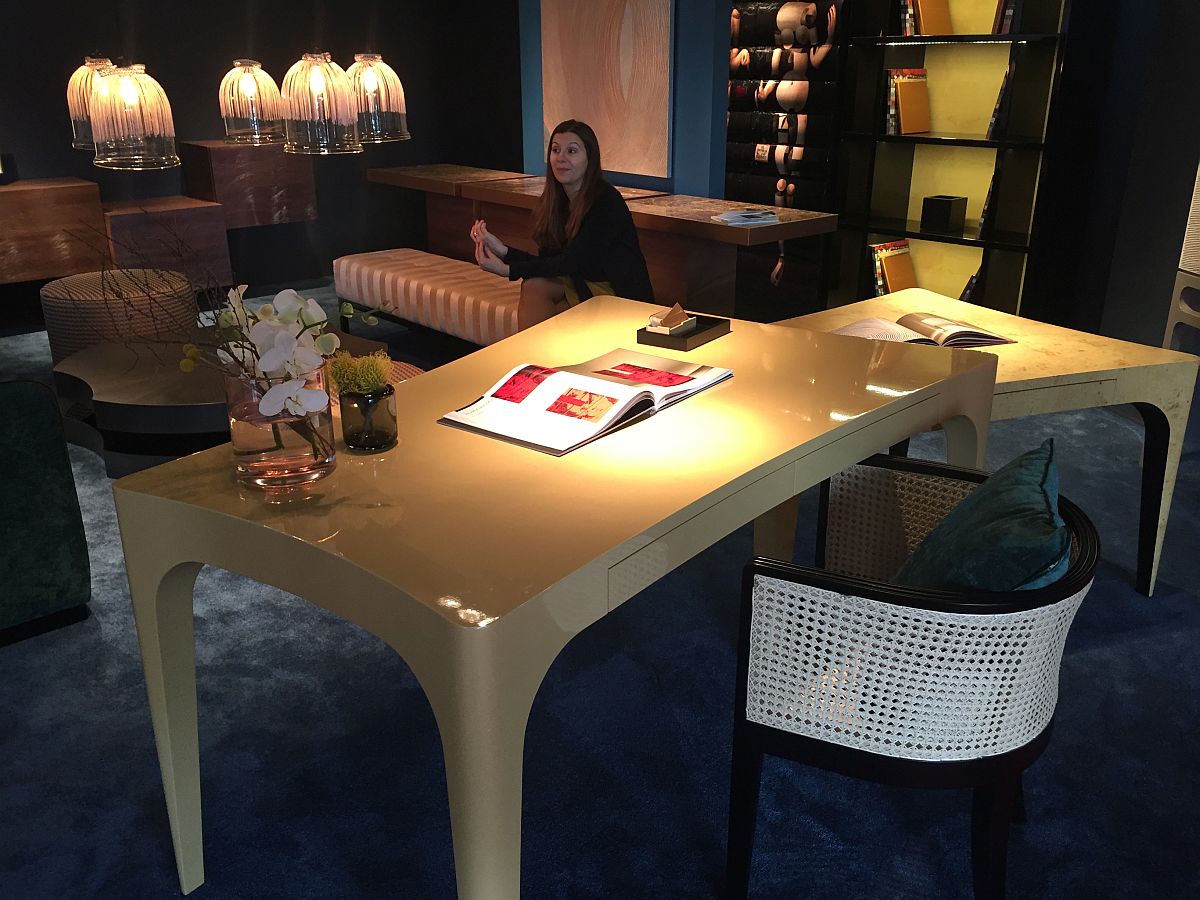 Looking for something more formal for the spacious home office where you also need to interact with clients? This exquisite home office design on display at the Ceccotti Collezioni stand is filled with plenty of ideas that get this done. For starters, it is the elegant desk draped in wood that gives the setting a classy, timeless look, while the comfy office chair in the backdrop and the clever bookshelf that makes the most of the vertical space on offer shape a dashing office.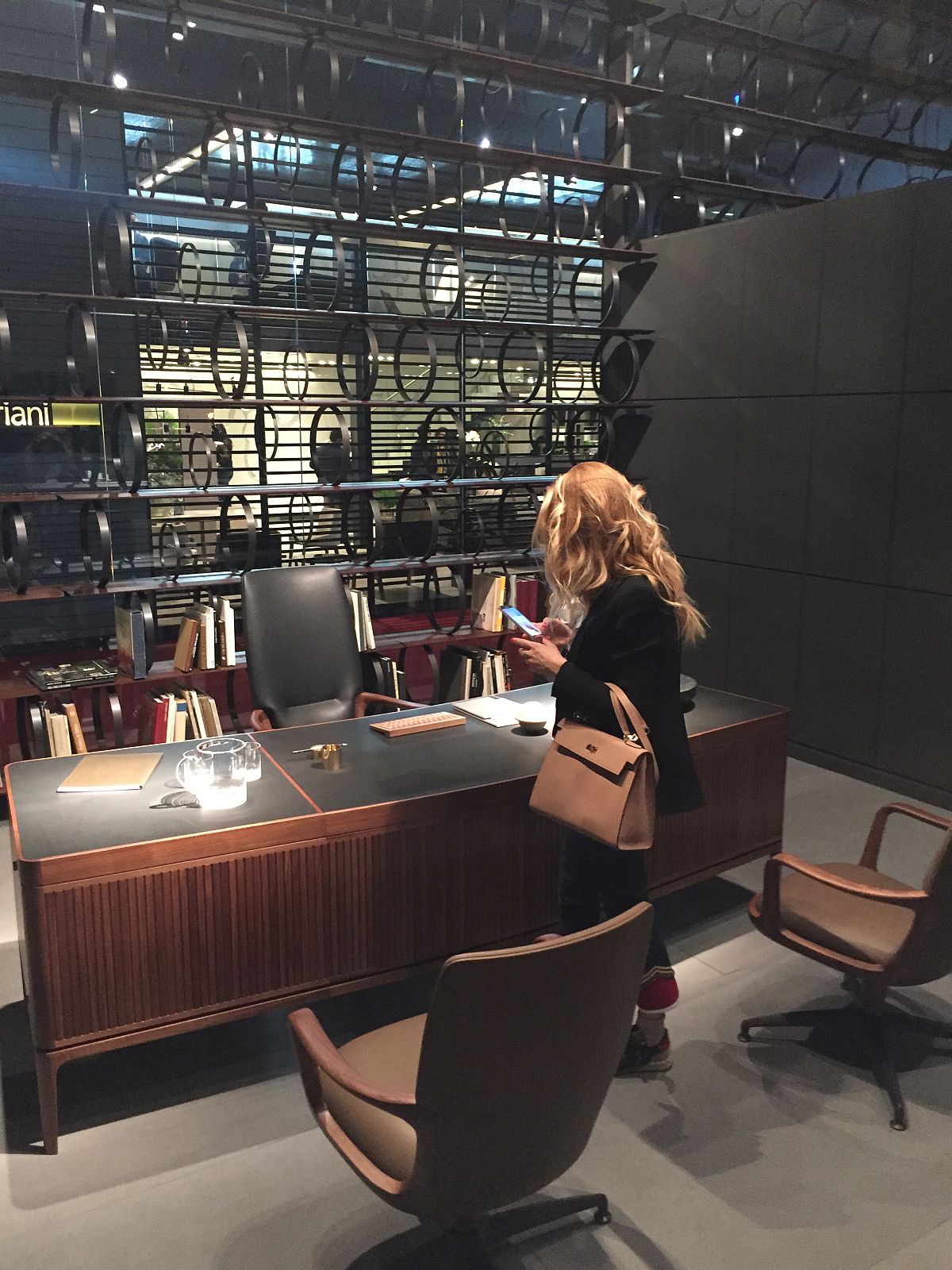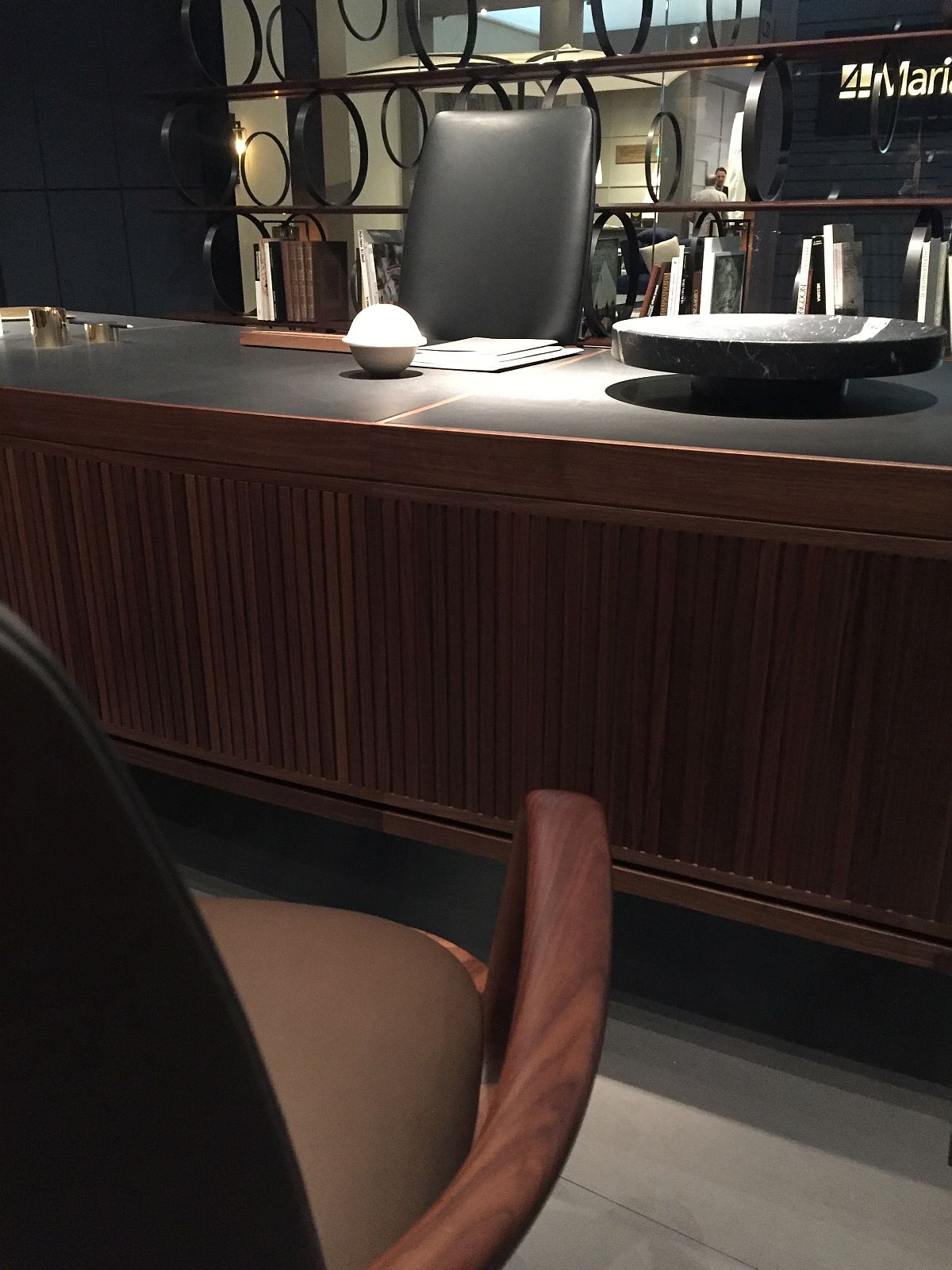 This is definitely our favorite in terms of home workspace inspiration from Salone del Mobile 2016. La Forma presented a series of exciting décor items that carried along with them an air of breezy panache at this year's show, and this cool and space-savvy desk epitomizes this aura. From the corner of the bedroom to the tiny living space or kitchen nook, any place is a workspace now! Also notice how well the sleek floor lamp fits in with the entire design… Stylish and functional!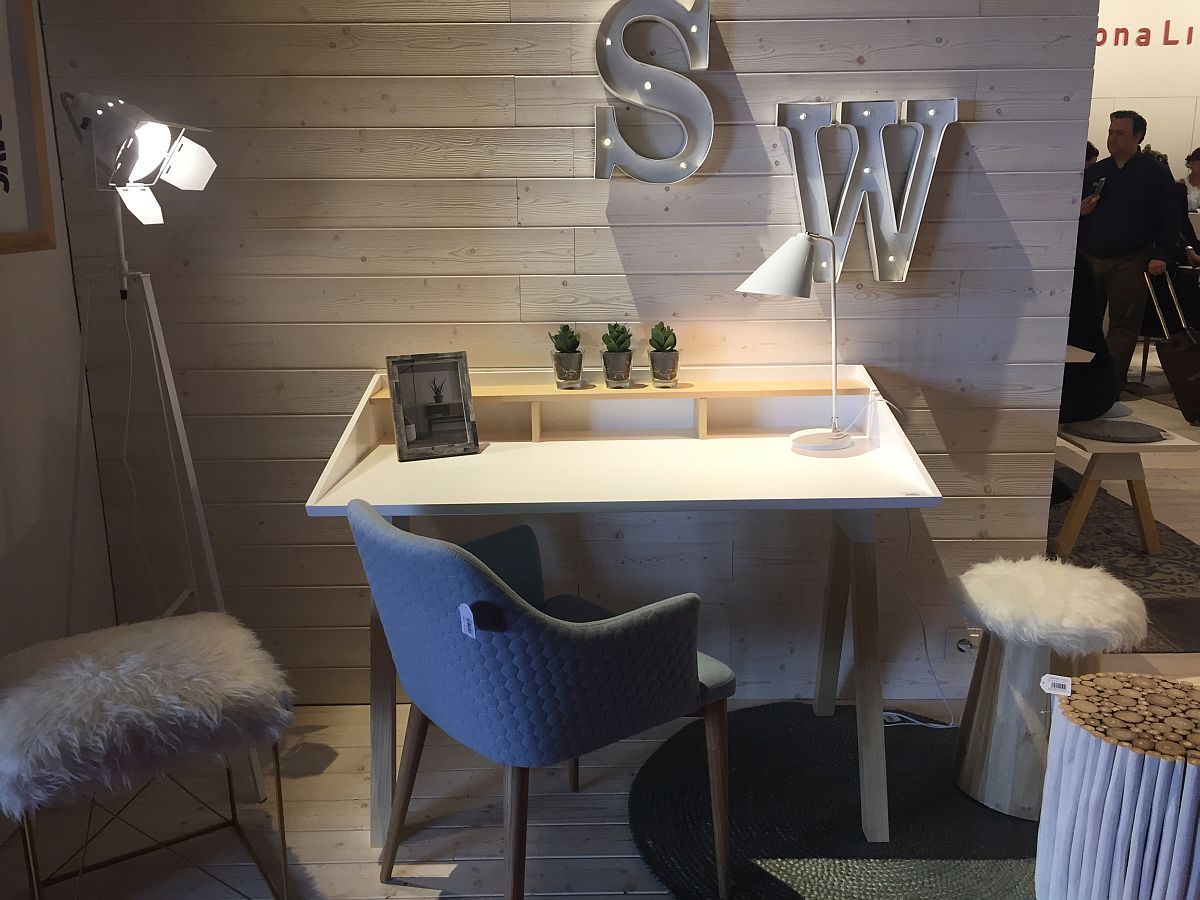 Home office inspiration from Paolo Castelli ventures in an entirely different direction with a striking, yet contemporary desk in dark wood, and a bookshelf in the backdrop that ushers in metallic glint. Ingenious lighting and comfy seating options for clients who step in here turn this space into a modern delight with classic overtones.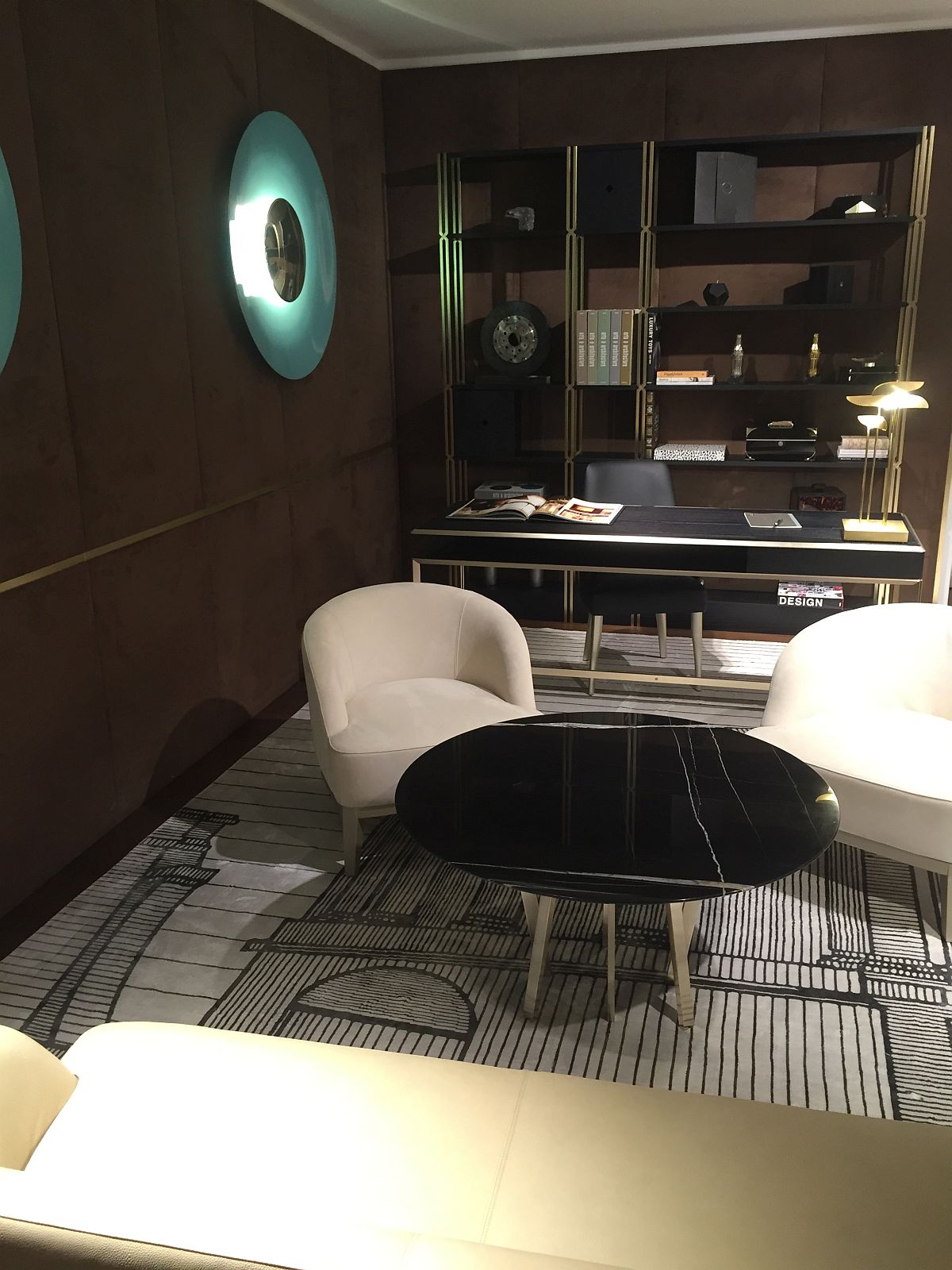 Time to Multitask
Hartmann is renowned across the world as one of the best when it comes to home décor in solid wood that also carries along with it a dash of sustainability. Having seen the beauty of their gorgeous décor firsthand at this year's Milan show, we can definitely understand if you want to turn one of their dining tables into a smart worktable to ensure you make the most of limited space in your small apartment. Add to this an ultra-small, all-wood desk in the corner, and you have multiple options to choose from!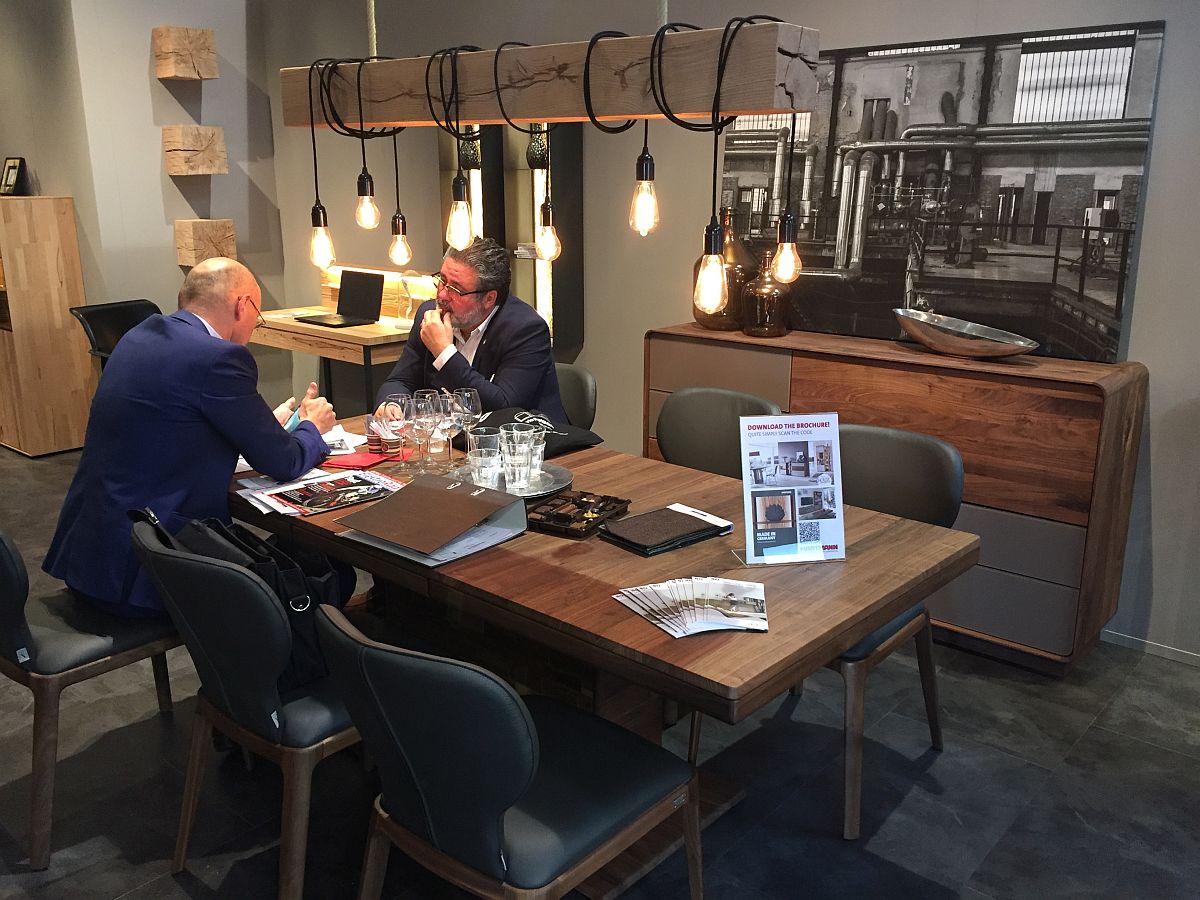 The concept of 'Coffice' might be something new in the business world. But if you hang around with your friends often enough, it is something you are already familiar with. While Estel Group showcased the idea of combining work and the relaxing ambiance of the coffee shop at this year's Salone del Mobile, you can draw inspiration from this and adapt the concept to fit into your kitchen. Part kitchen, part home office and part family space; this is as adaptable as it gets!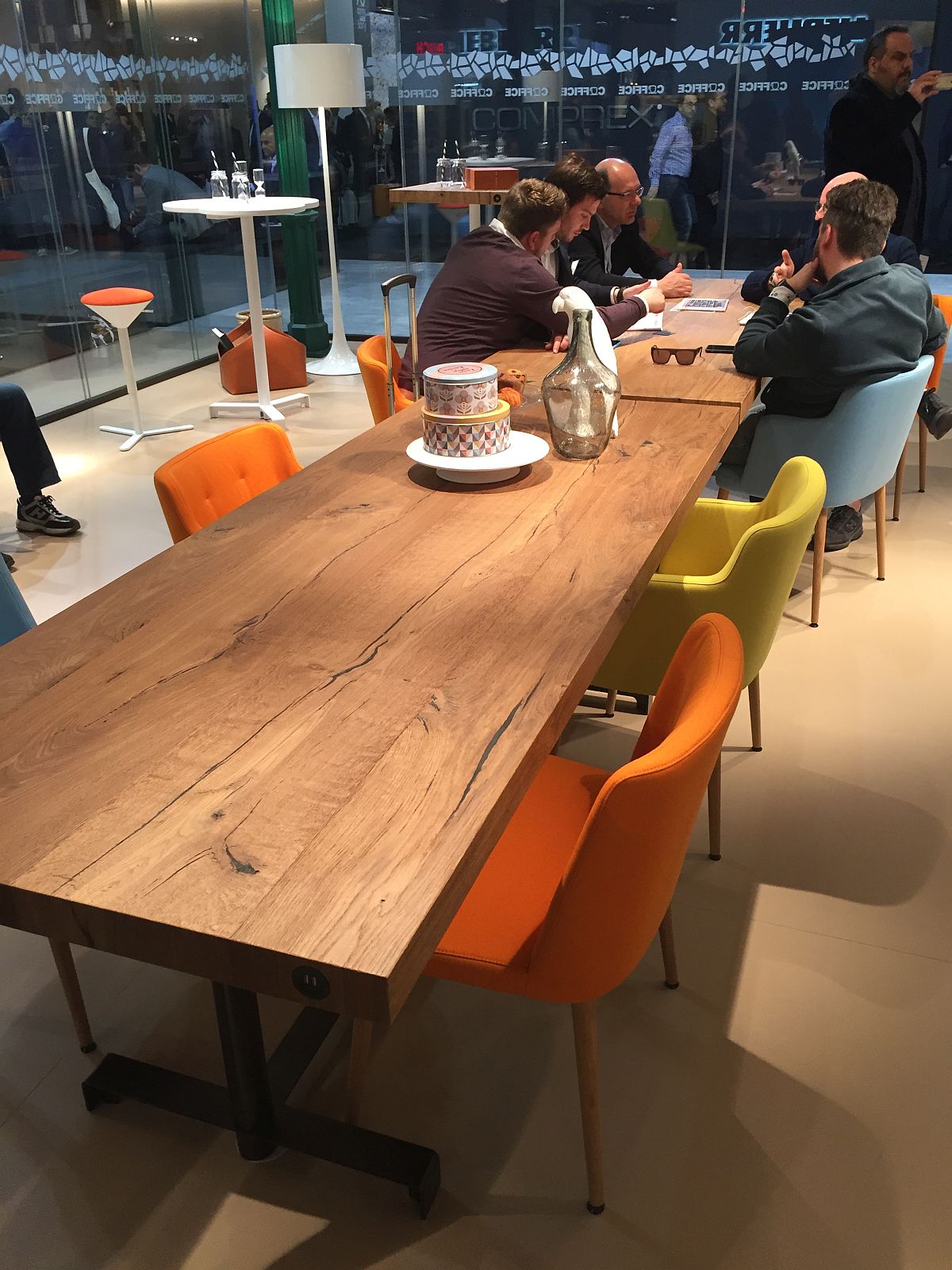 Combining the home office with the guest room is a popular and sensible option, and the wonderful array of storage units and open shelves on display below make the fusion far easier. We love the placement of the TV, and if you just throw in a Murphy bed that tucks away into one of the walls, you have a versatile home office / guest room.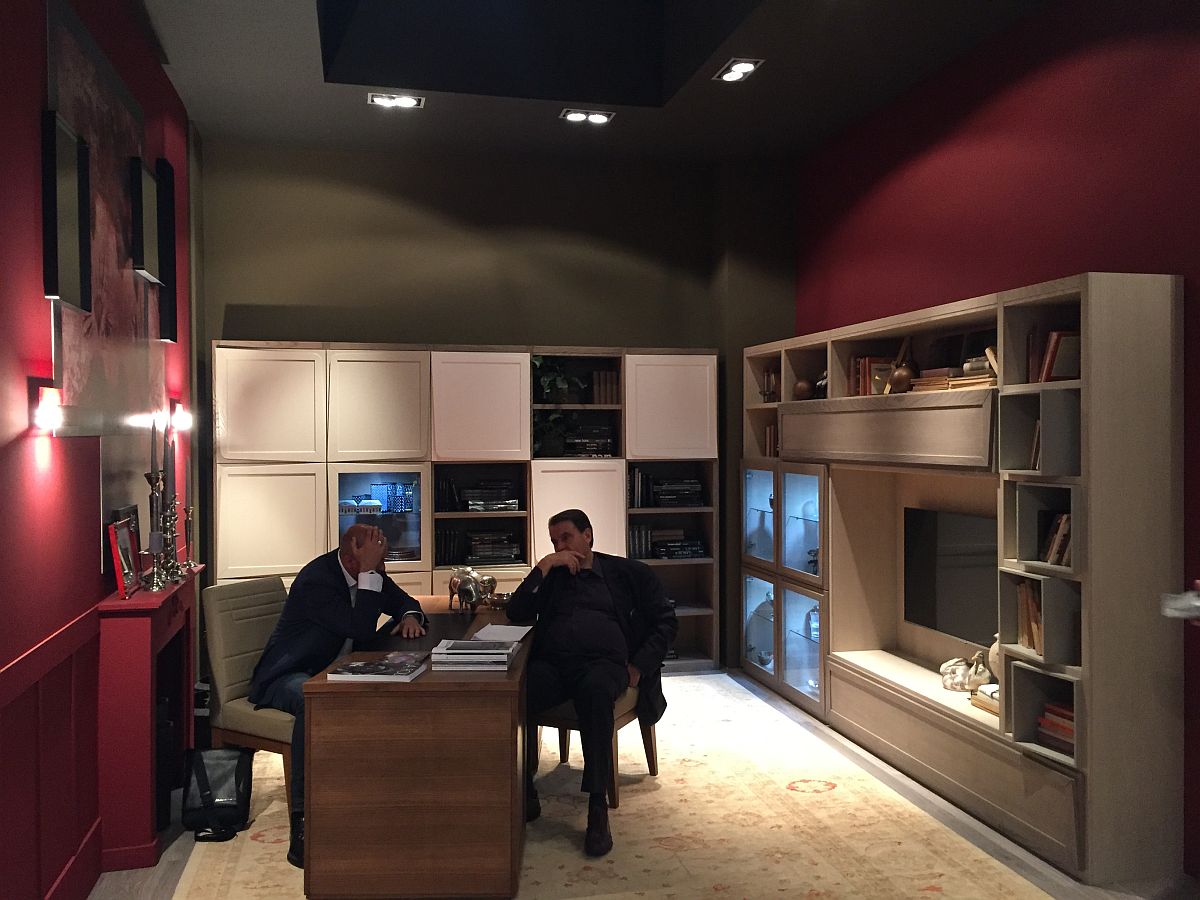 Beyond the Desk and Chair
An open bookshelf that allows you to organize all your files and tuck away those important documents with ease is an absolute must if you tend to do most of your work from home. Even otherwise, a stylish bookshelf in the backdrop can double as a great display that lets you showcase your favorite vase collection or other items that you might have collected from your frequent holiday trips. Either way, a modern unit like the one from MaxDivani below is a great buy!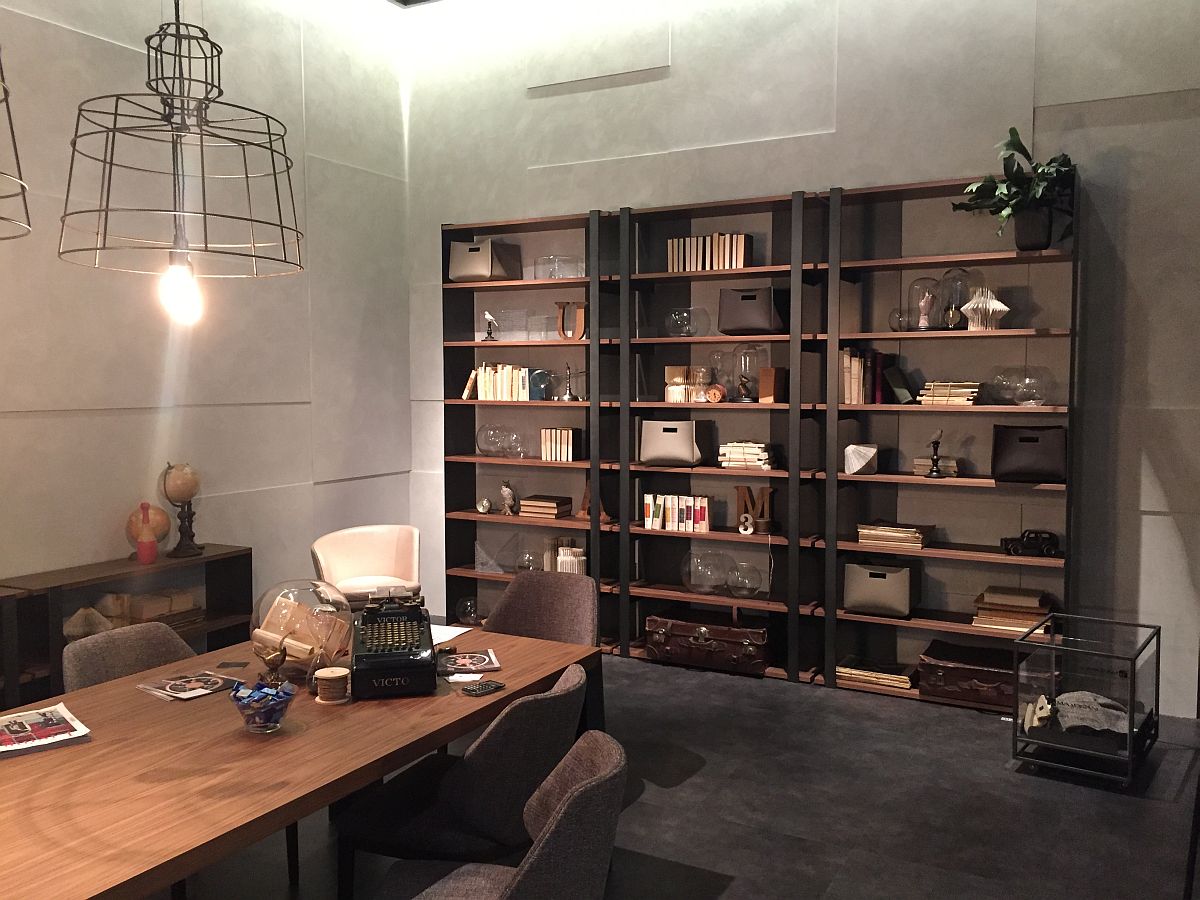 Looking for something more modern, minimal and far less formal? This wiry creation definitely gets the job done, and despite its ultra-simple look, it adds a certain sculptural quality to the room and easily ups the style quotient. Even when left empty, the bookshelf makes plenty of impact, and it is a great choice for small home offices, as it takes up very little visual space.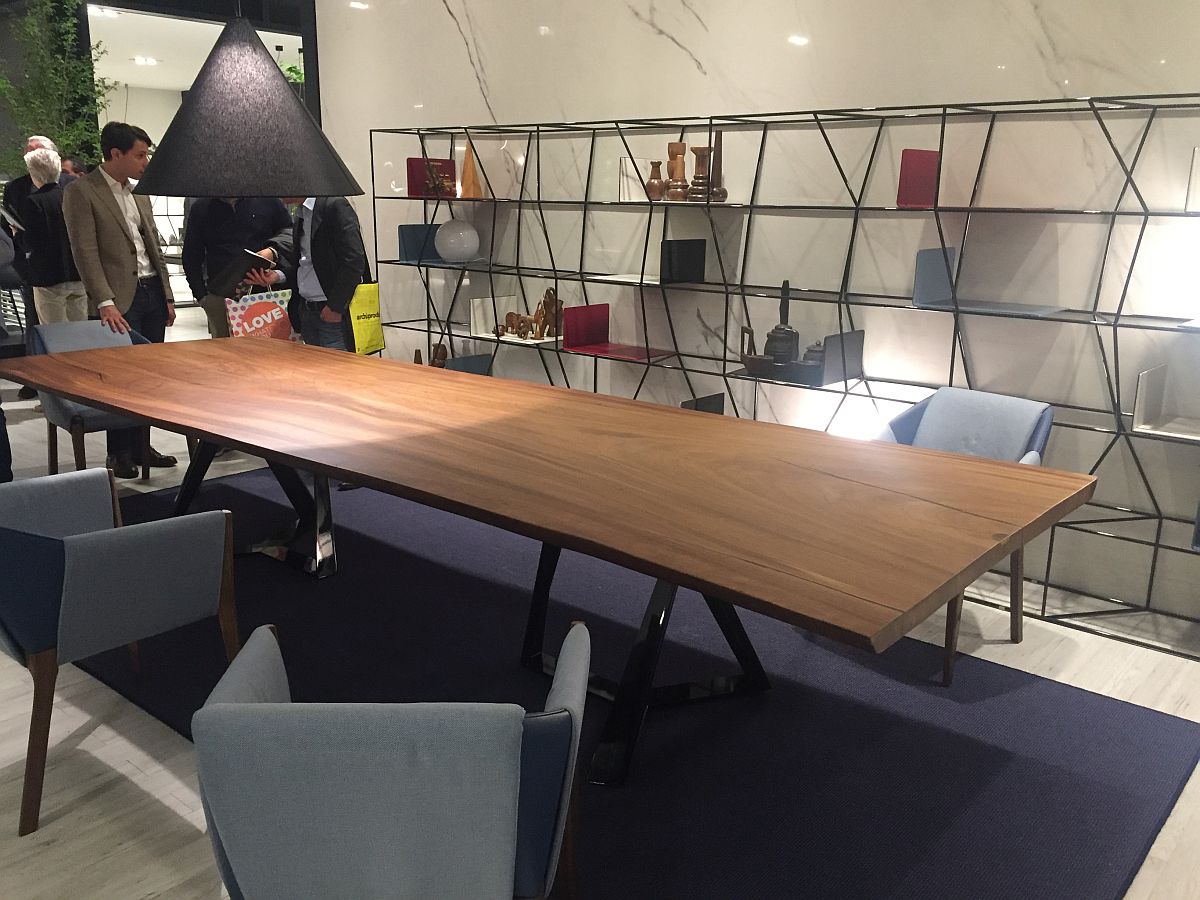 Maybe you are looking for a room that serves as a regular dining space, occasional home office and a lovely library with a modest book collection. Sound like a tough thing to pull off? Not really if you have amazing storage and display units like the ones below.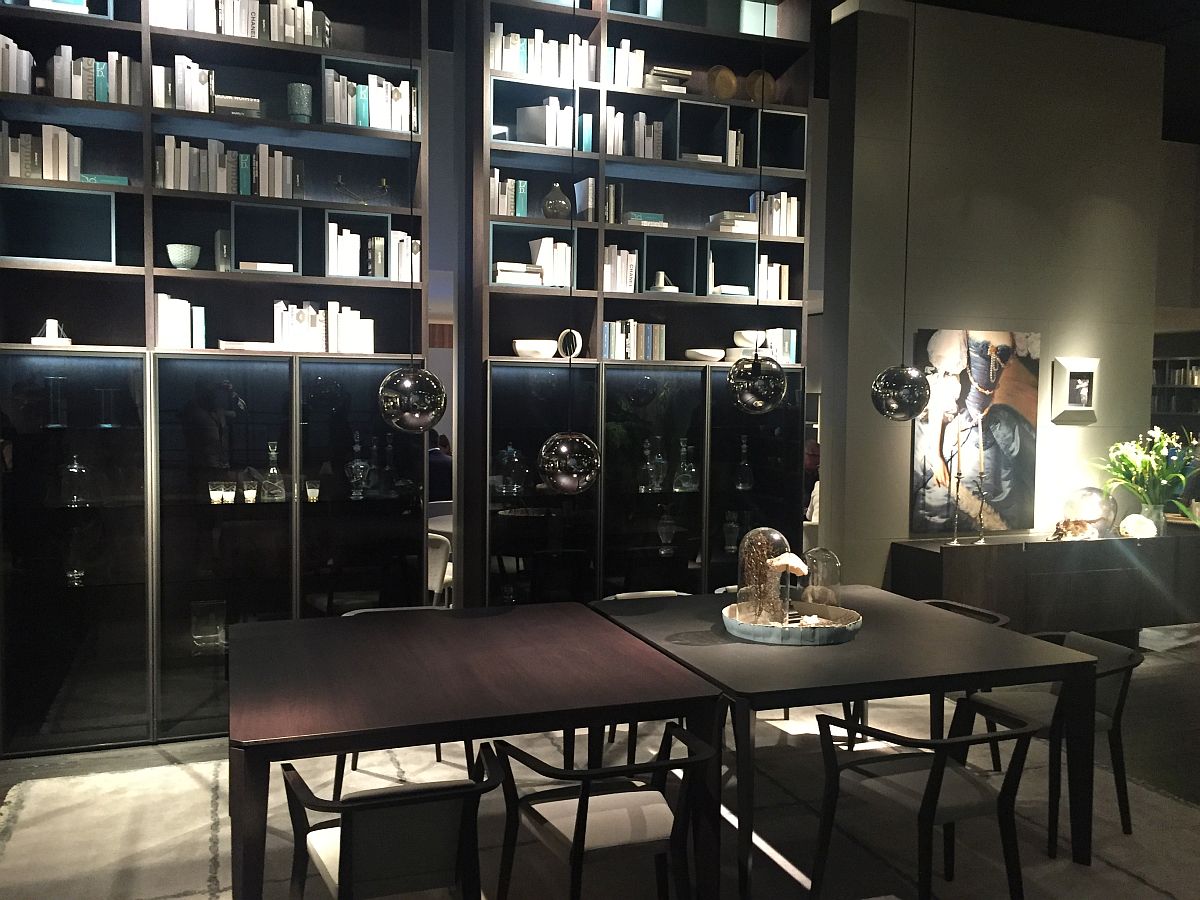 Looking for more inspiration? Check out the 100 best living rooms from Salone del Mobile 2016, and you will see plenty of furniture that will fit into your home office as well!