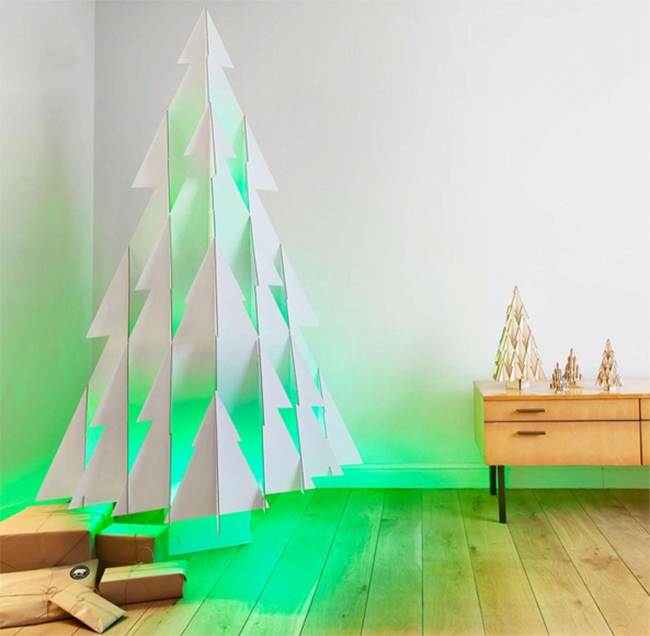 If decking the halls with boughs of holly actually seems a bit excessive for your taste, we've got some good news. Nowadays, there are plenty of Christmas decorations out there that will fit perfectly in your minimalist home. Whether you're looking for simplified holiday trees or non-gaudy garlands, read on for some holiday decorating options that prove that sometimes, less is more.
Use the power of shadow to create the illusion of a holiday tree with a fraction of the hassle. Adam Frank's clever Lumen Pine is an acid-etched, stainless steel oil lamp that projects a pine silhouette against your wall for a unique lighting experience. The Lumen Pine is also available in an LED model if you prefer not to have an open flame.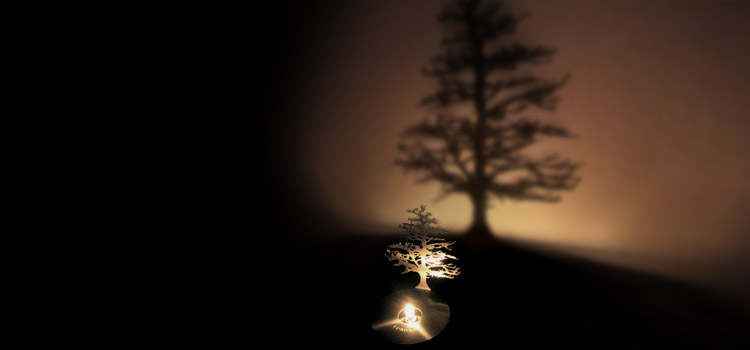 Quite possibly the easiest Christmas DIY ever, Almost Makes Perfect's homemade gold triangle garland is a sophisticated way to add a touch of shimmer to your holiday festivities. Plus, you'll have plenty of money left over for gifts since all you need is gold paper, tape and string.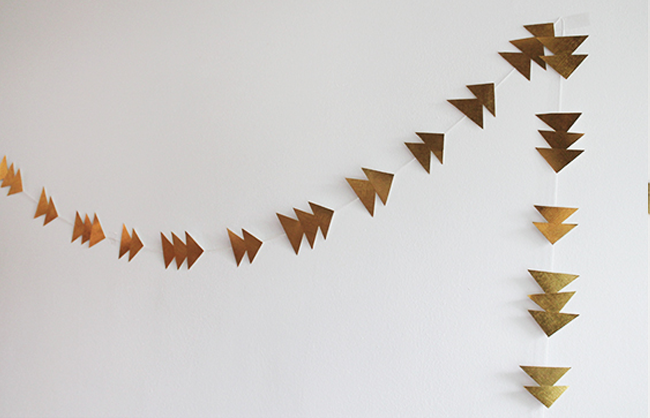 First fashioned out of drinking straws nearly thirty years ago, LA-based designer Gere Kavanaugh's minimalist geometric "tree" is a way to display holiday cheer in a more simplified way. Handmade of white powder-coated iron, this elegant structure also doubles as a piece of abstract art after the holidays are over.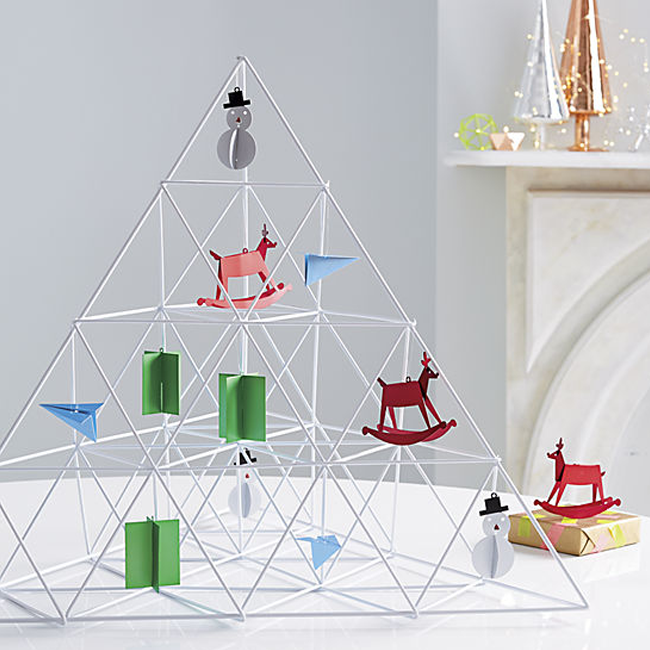 While traditional Christmas trees are typically limited to green, the Odenneboom cardboard LED tree gives you the choice of up to 16 different hues. Made of durable corrugated cardboard, this 100% recyclable option comes with a set of LED lights and a remote control that allow you to have a white Christmas one day and then a red Christmas, blue, yellow or green Christmas the next!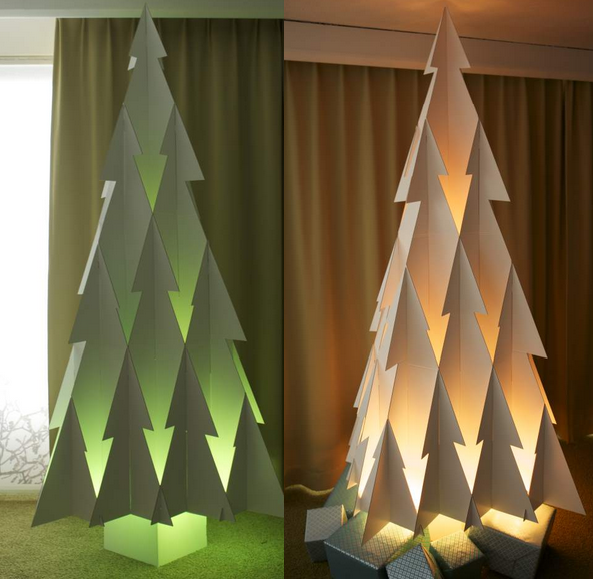 Echo the sleek, airy nature of your minimalist home with these easy-to-make DIY wire Christmas cones. All you need is metal wire and foam cones to create an entire display of these elegant sculptures in varying sizes.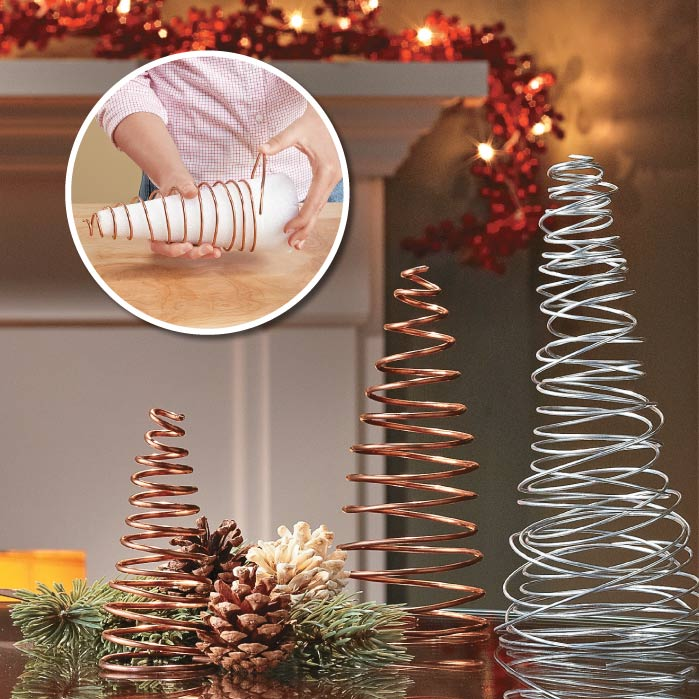 A minimalist twist on the classic Christmas tradition, this envelope advent calendar seen at marthastewart.com is a fun way to give small gifts on the days leading up to December 25th. Click here to see the complete DIY instructions.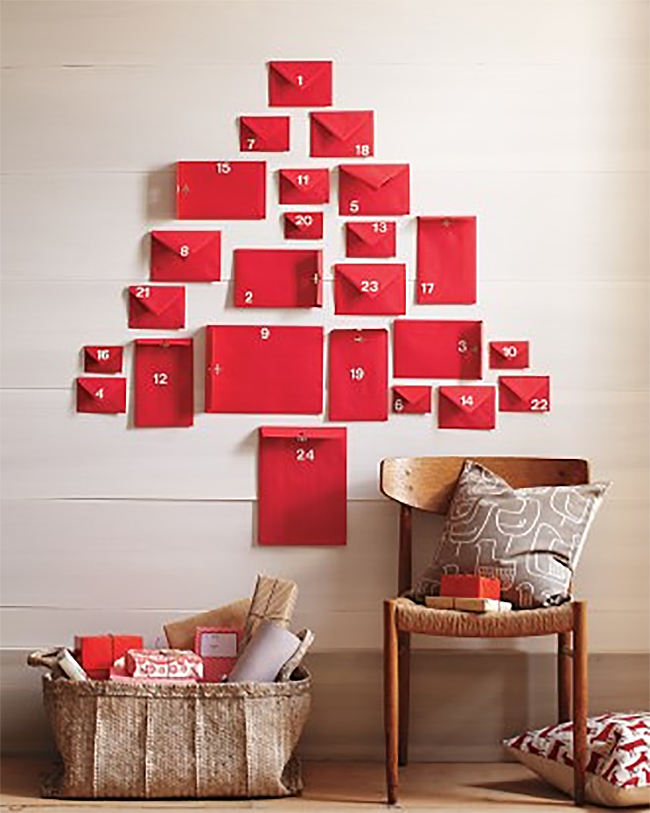 How lovely would it be to open gifts surrounded by these starlit trees from Restoration Hardware? The flexible branches are strong enough to hold ornaments if desired, but we think they're pretty enough to leave just the way they are.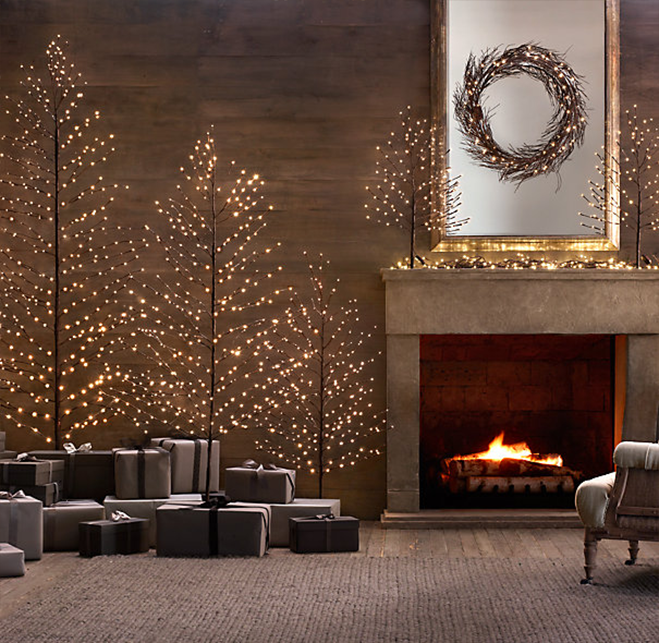 CB2's elegant wall-mounted gold tree is a streamlined but still festive take on the traditional tannenbaum. Made up of four concentric metallic triangles, the artistic piece can also be displayed in multiples for an even more dramatic effect.