It's always fun to see how the latest design trends play out in the year's holiday decor. 2017 is no exception, as trends such as iridescence, holographic style and abstract minimalism are emerging in the holiday collections. Planning your seasonal decor? Let this post be your guide to what's hot, what's classic (gold decor is still going strong, folks), and what makes you smile. There's something for everyone here! Enjoy browsing…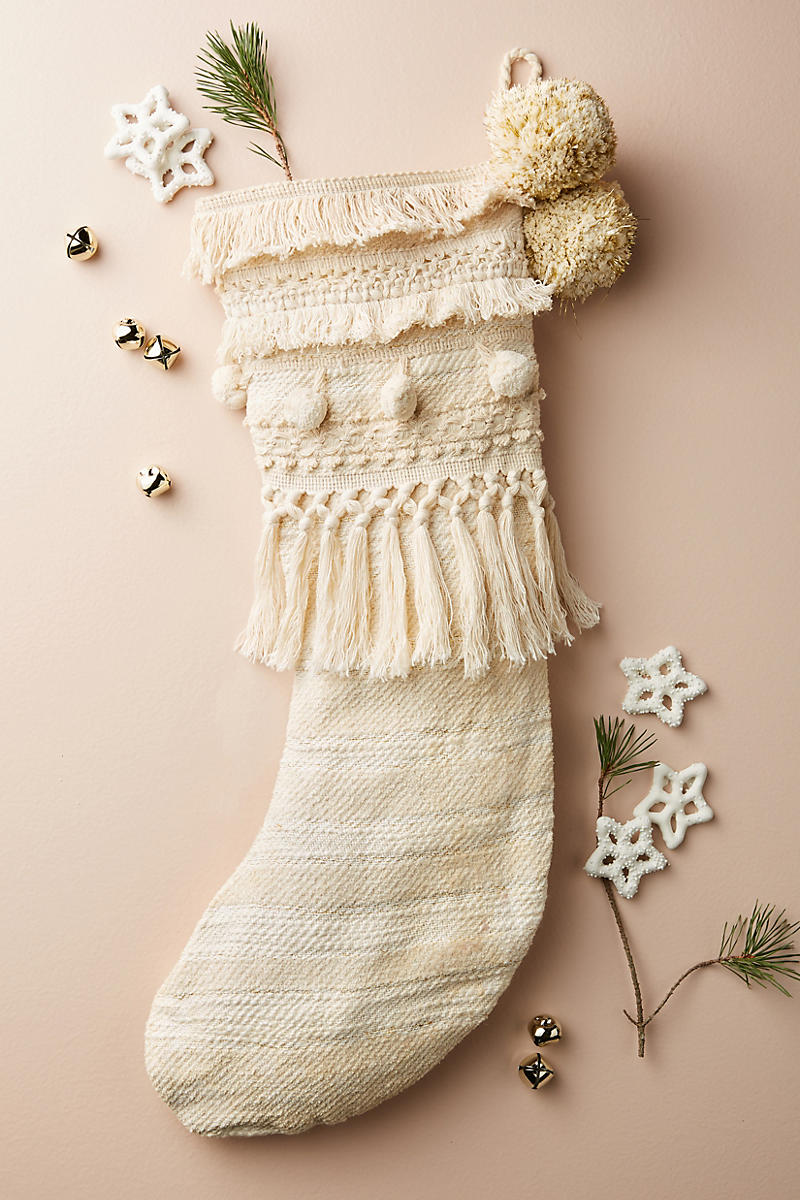 All That Glitters
The return of gold tones is one of the best things to happen to the world of holiday decor in recent years. First brass came back, and then a range of metallic hues followed. This year, bring some sparkle to your interior with everything from glittering stockings to sequined ornaments. CB2's Sequin Stocking sums up the season's affinity for shimmering gold style: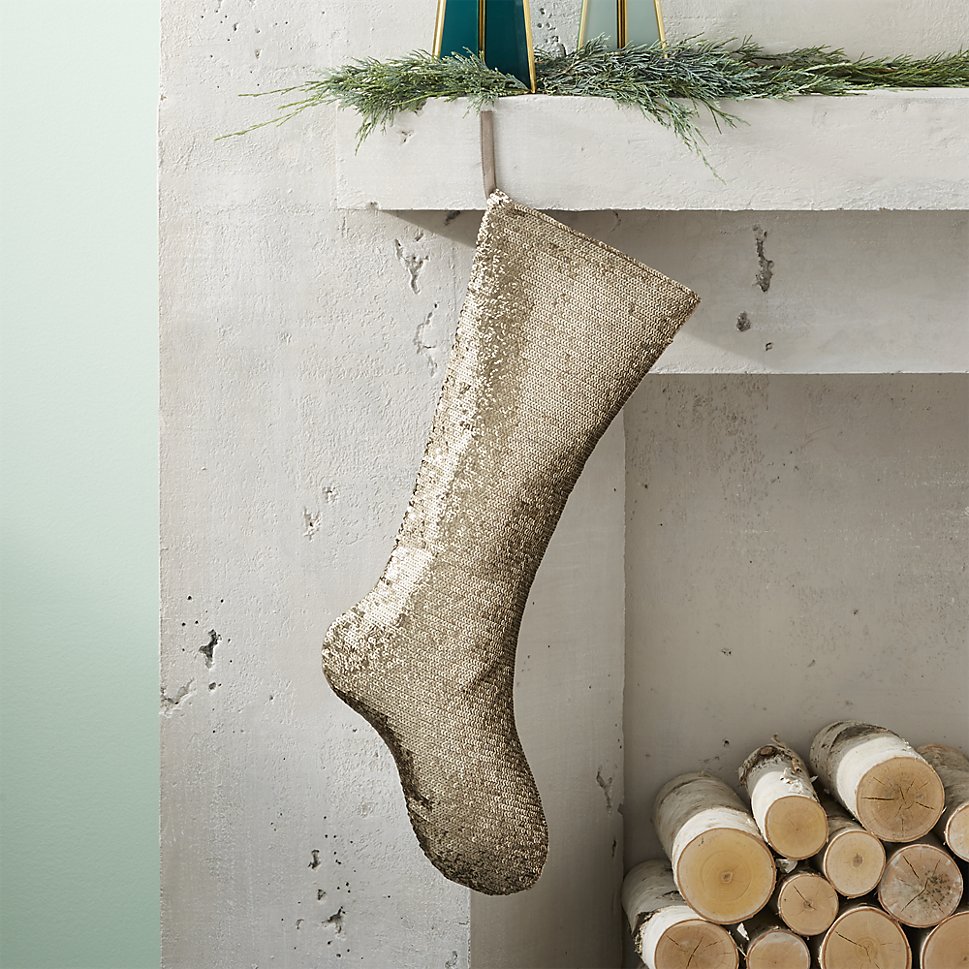 For something a little less sparkly, this Glitterati Gold Stocking will add subtle shine. Made in India from 100% cotton, the stocking boasts a timeless design that will outlast any fad or trend: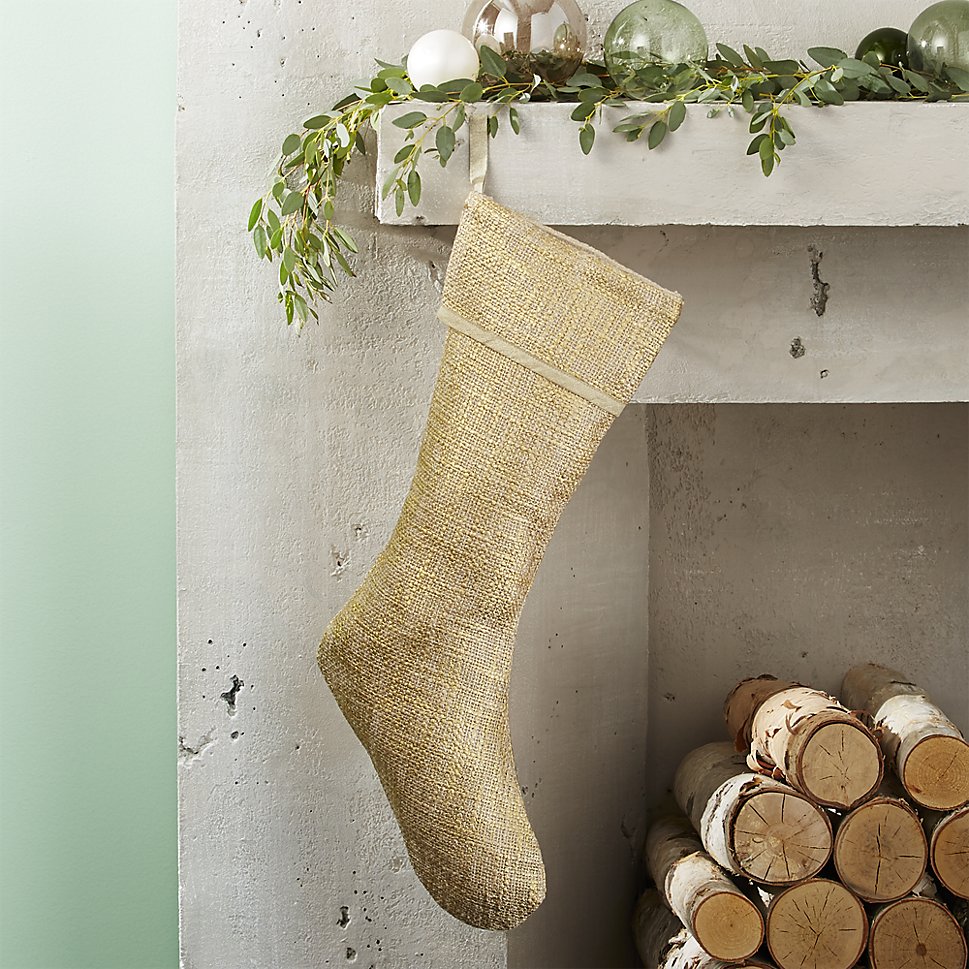 In the realm of tree decor, sequins and scallops shine brightly on CB2's Paiette Ball Ornaments: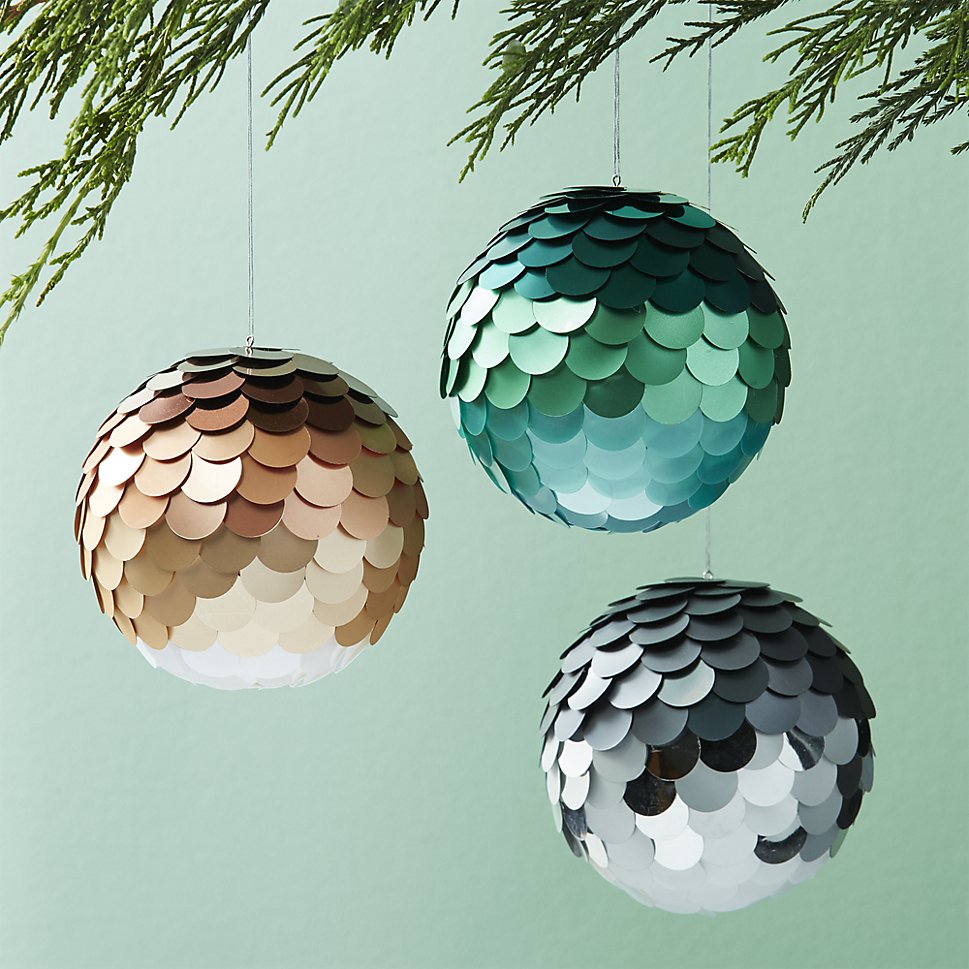 Anyone else loving the mint backdrop in these stunning photos? So refreshing in a modern, updated sort of way! It's hard to get more festive than this Multi Glitter Ball Ornament. It's like a snow globe filled with confetti: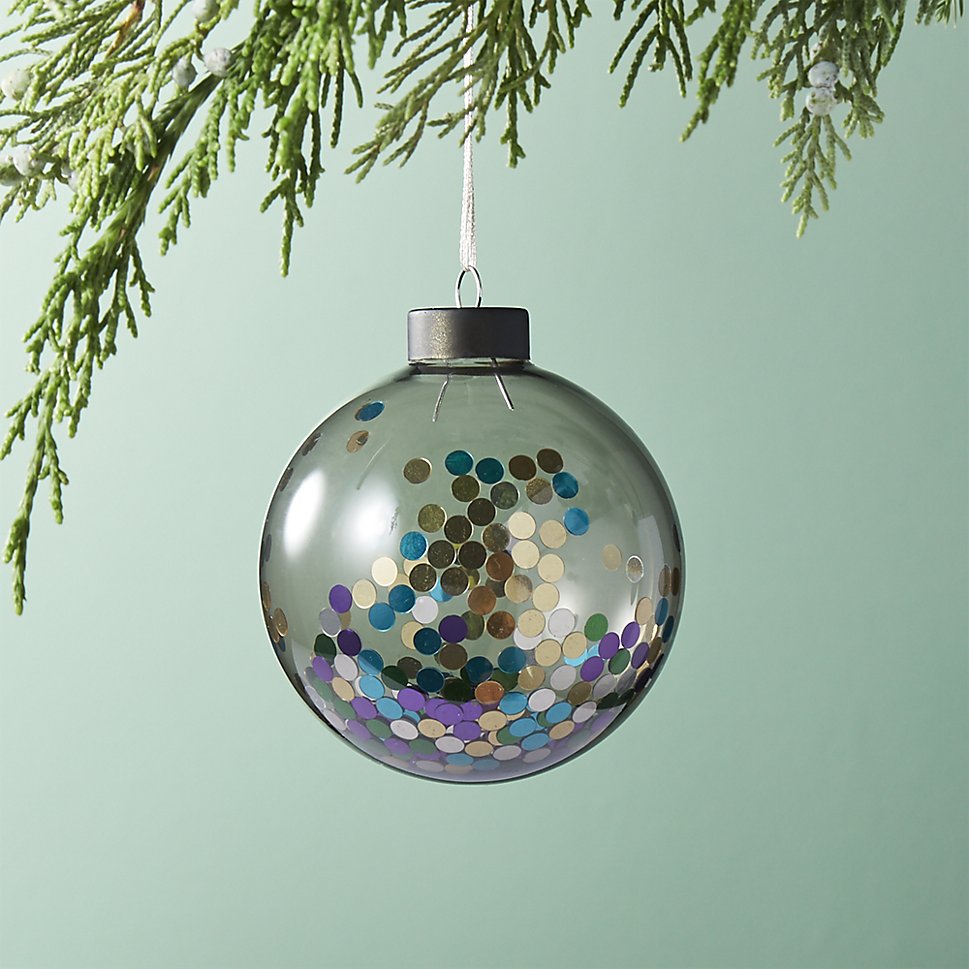 We can't talk about gold decor without highlighting the gold wreath trend. Simple yet striking, gold wreaths are a great way to add chic holiday style to your door. Plus, they typically involve dried flowers (often faux) or metal, so you can use them year after year! Below we see Terrain's Golden Olive Wreath: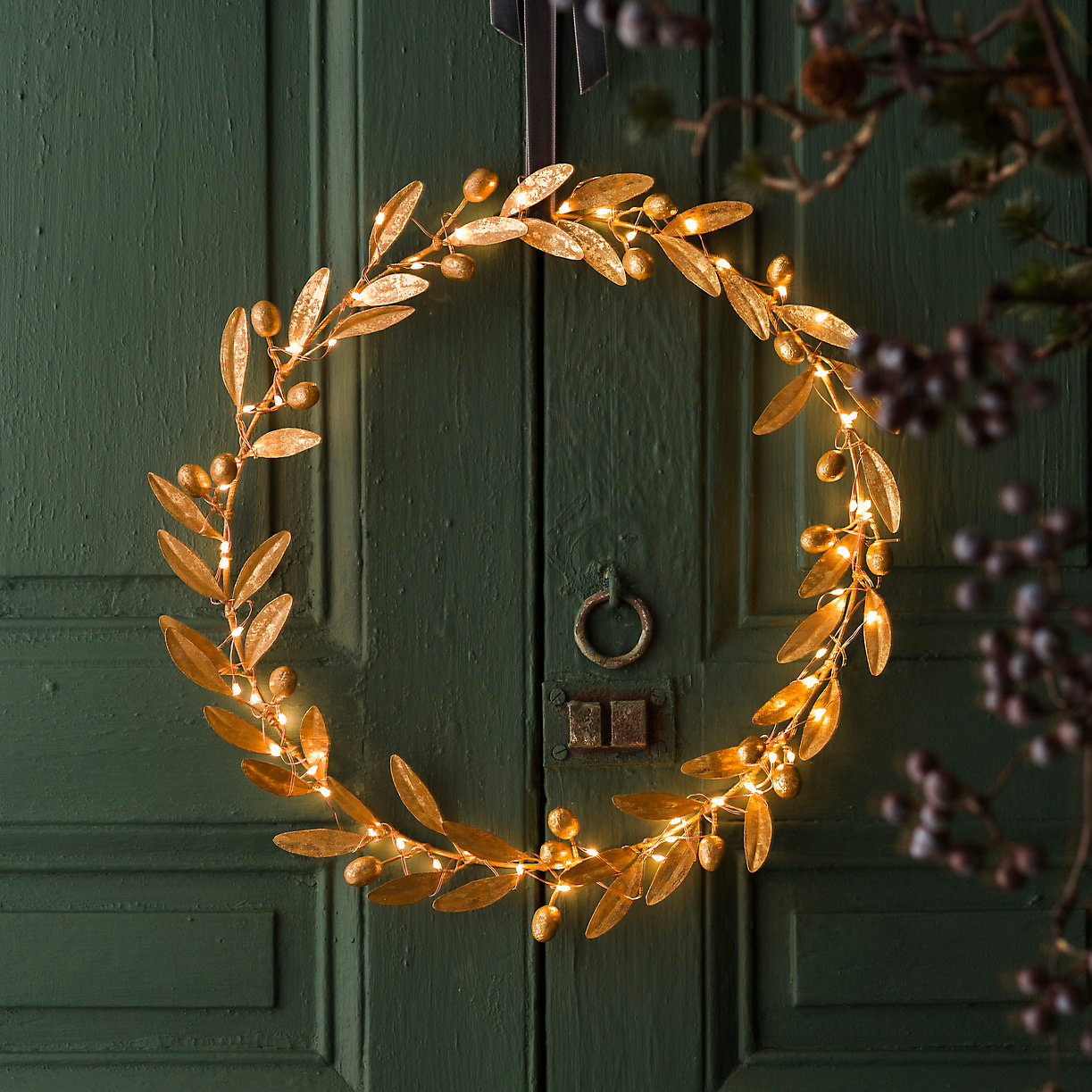 If you're looking for a DIY option, check out this original Decoist DIY: the Gold Holiday Wall Hanging, pictured below.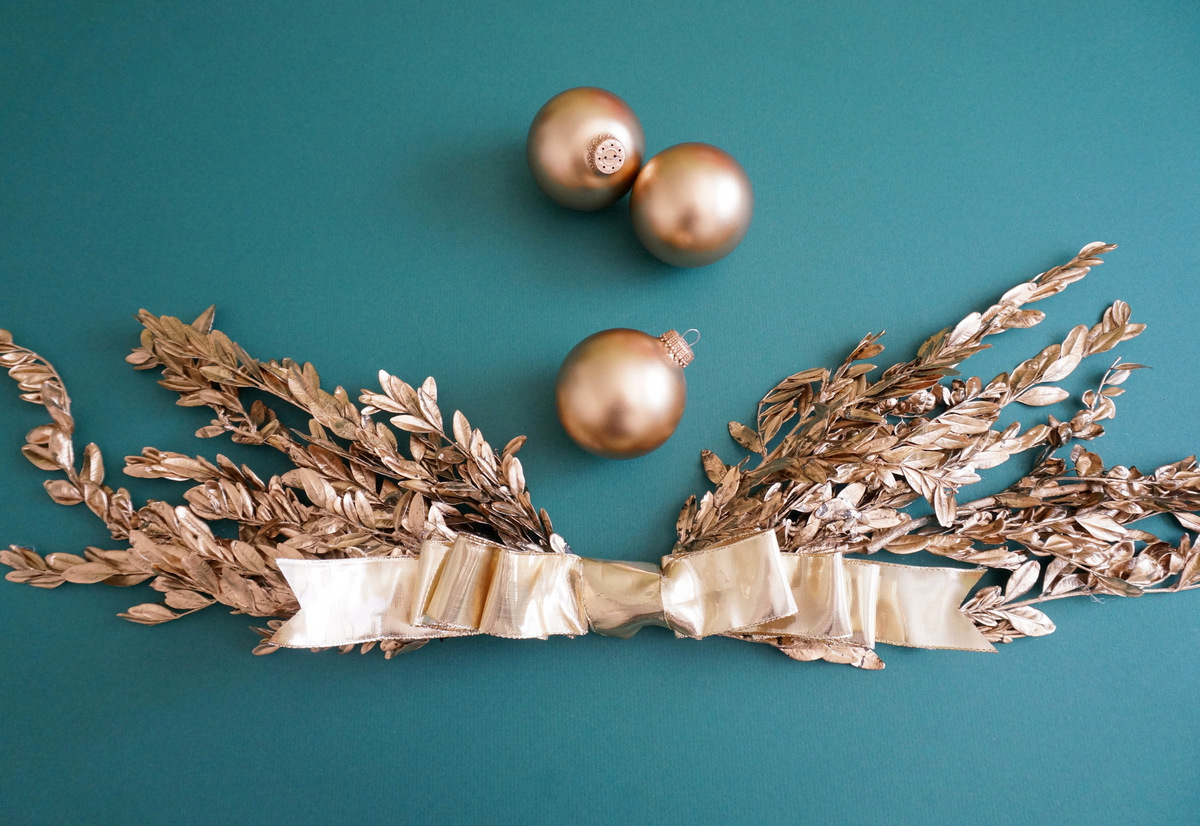 Modern Minimalist
While we're still on the topic of gold decor, let's take a minute to revel in the minimalist look of ferm LIVING's holiday collection. With an undeniably artistic look, the pieces below shine brightly in a less-is-more kind of way. They subtly command our attention. And we're guessing you'll be a true trendsetter if you adopt this modern Scandinavian look for your holiday decor! First up: a Brass Christmas Tree Top Star that brings starburst style home: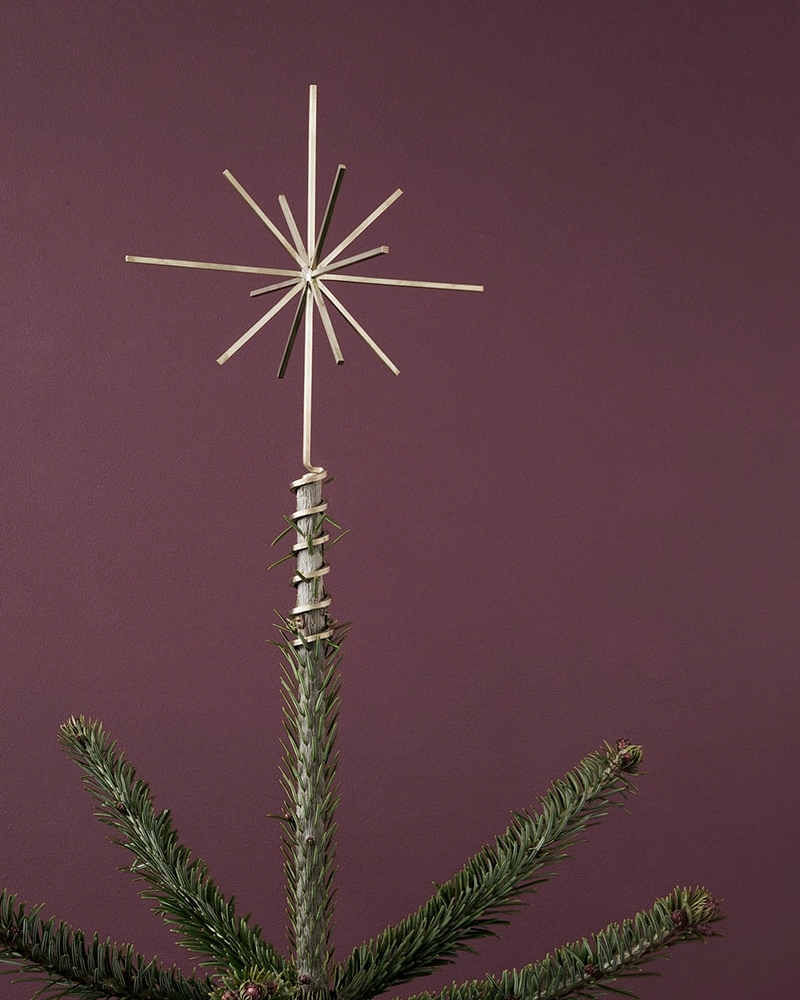 These Golden Ornaments and Brass Ornaments couldn't be more interesting or beautifully crafted: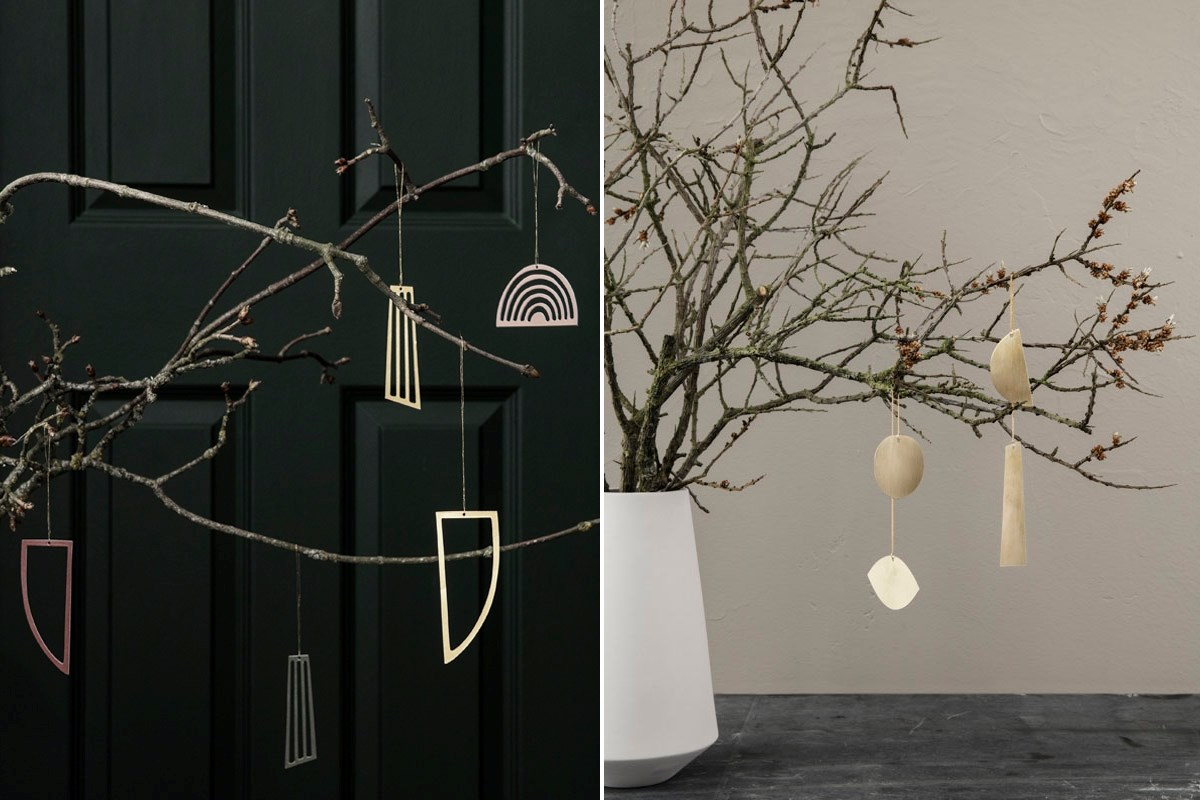 You can also add a glimmer of warmth with these Hanging Tealights, which have the power to be the true focal point of the room: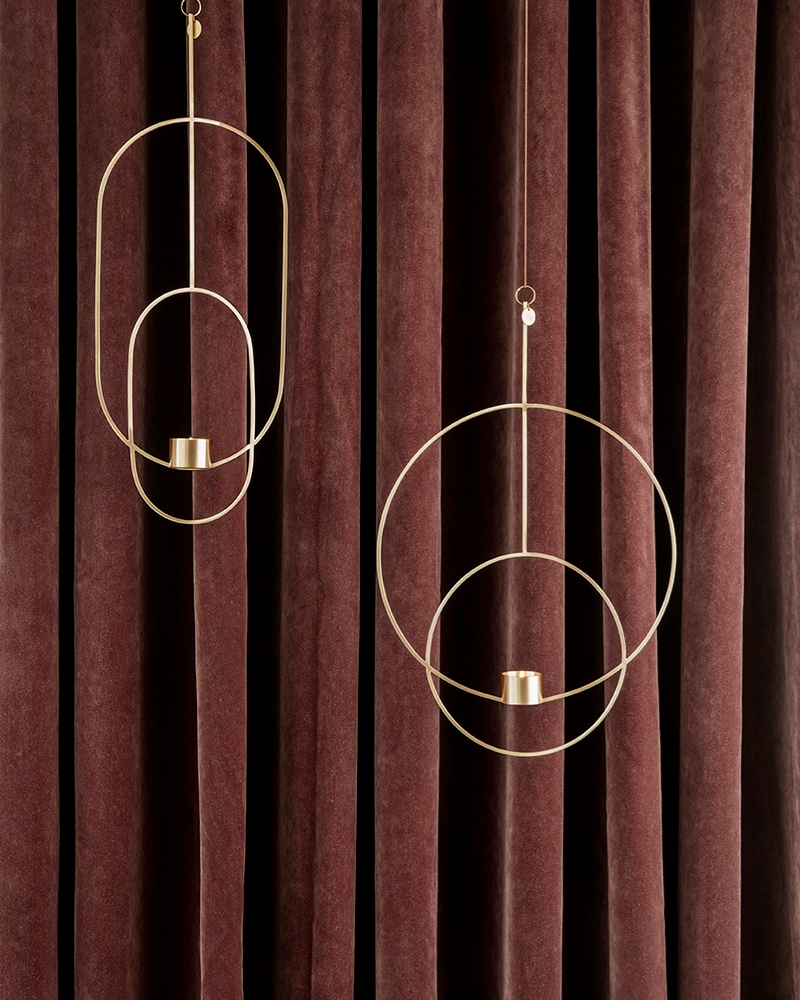 There's a lot more where these treasures came from! Head on over to ferm LIVING to view the whole collection.
Trend Talk
In this section, we'll spotlight holiday decor that brings the trendiest of the trendy into the seasonal realm. First up: holographic pinwheels from Urban Outfitters, which are sure to put a festive spin on any party.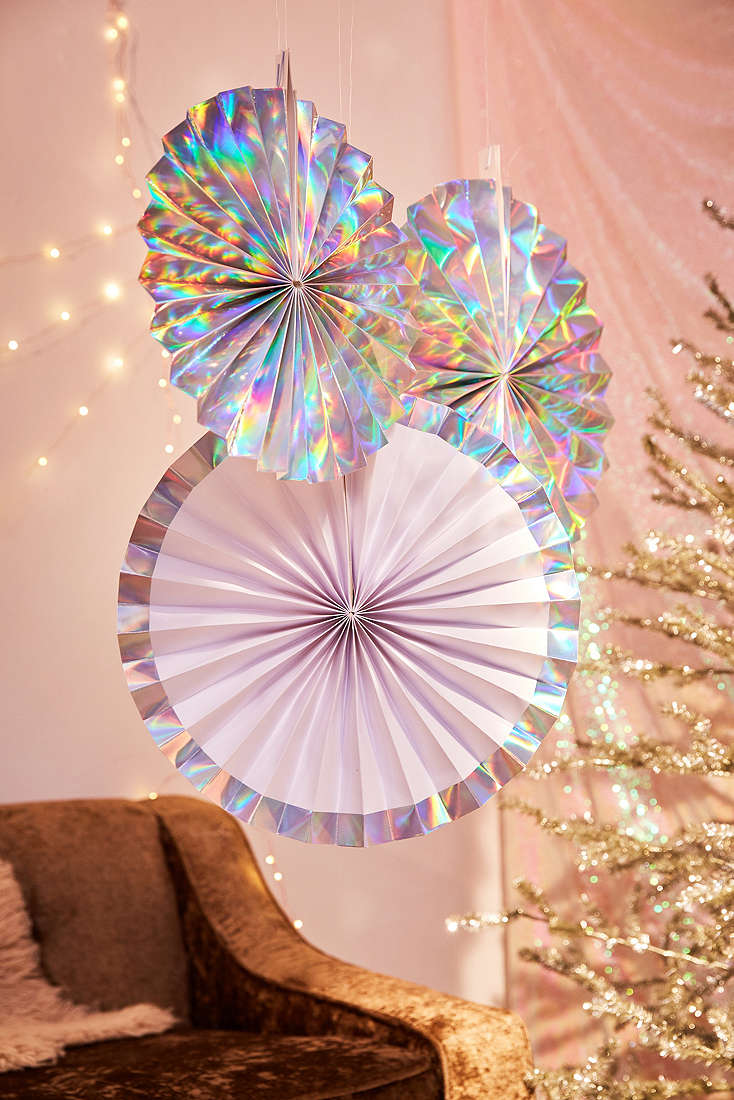 From holographic to iridescent, these Rainbow Iridescent Ball Ornaments, also from Urban Outfitters (and sold in a set of 3), are a welcome dose of playful style: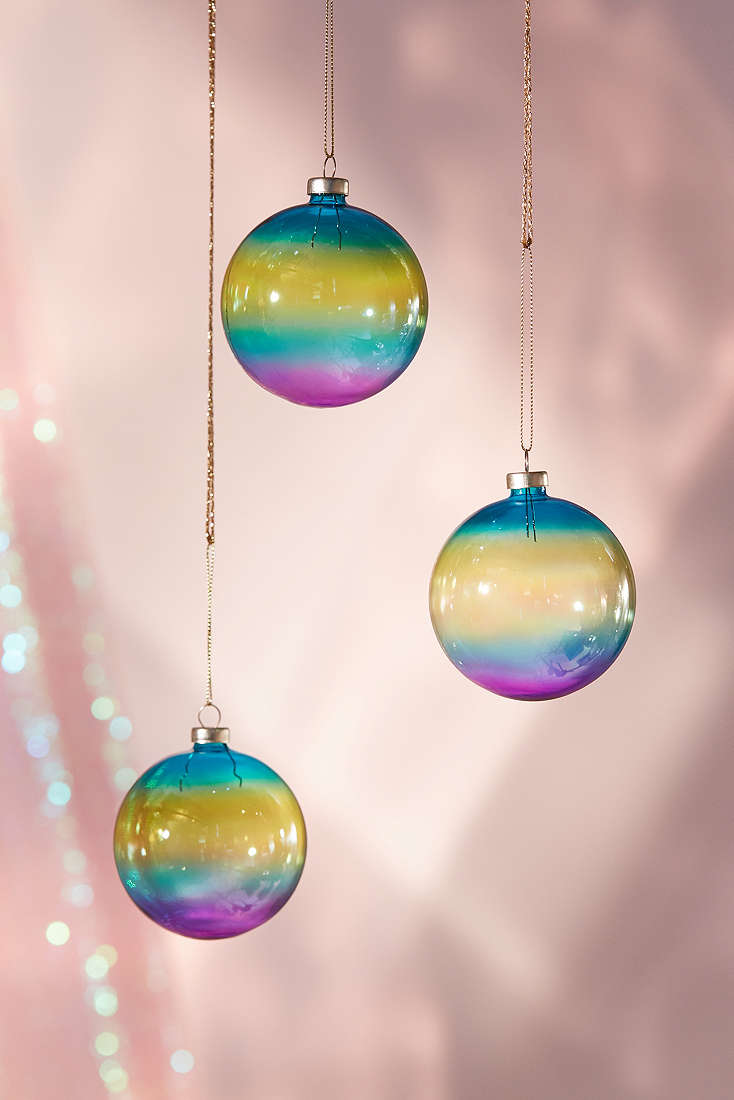 Speaking of rainbow iridescence, CB2's Texture Luster Ball Ornament has a shattered glass look that adds an extra twinkle while remaining elegant: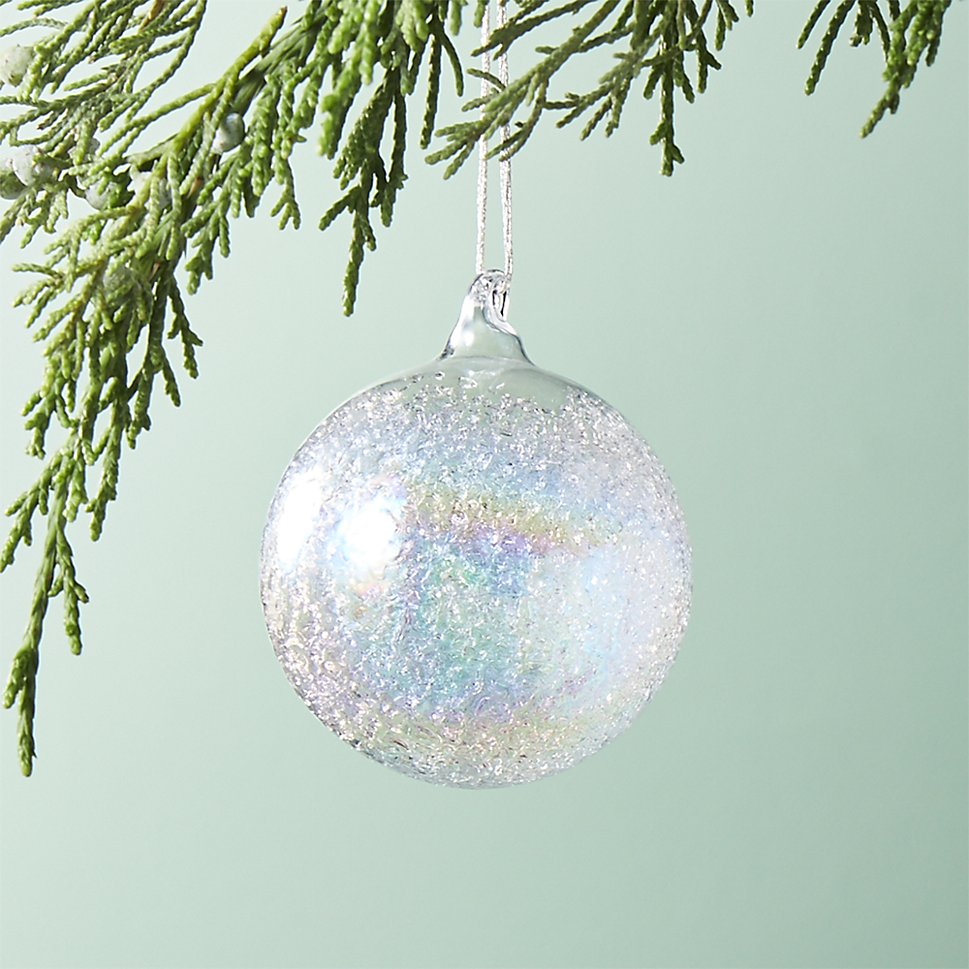 Need lights for your next party? You can even go iridescent with your illuminating accents, as Urban Outfitters offers Iridescent Globe String Lights in shades of purple and lime (pictured below):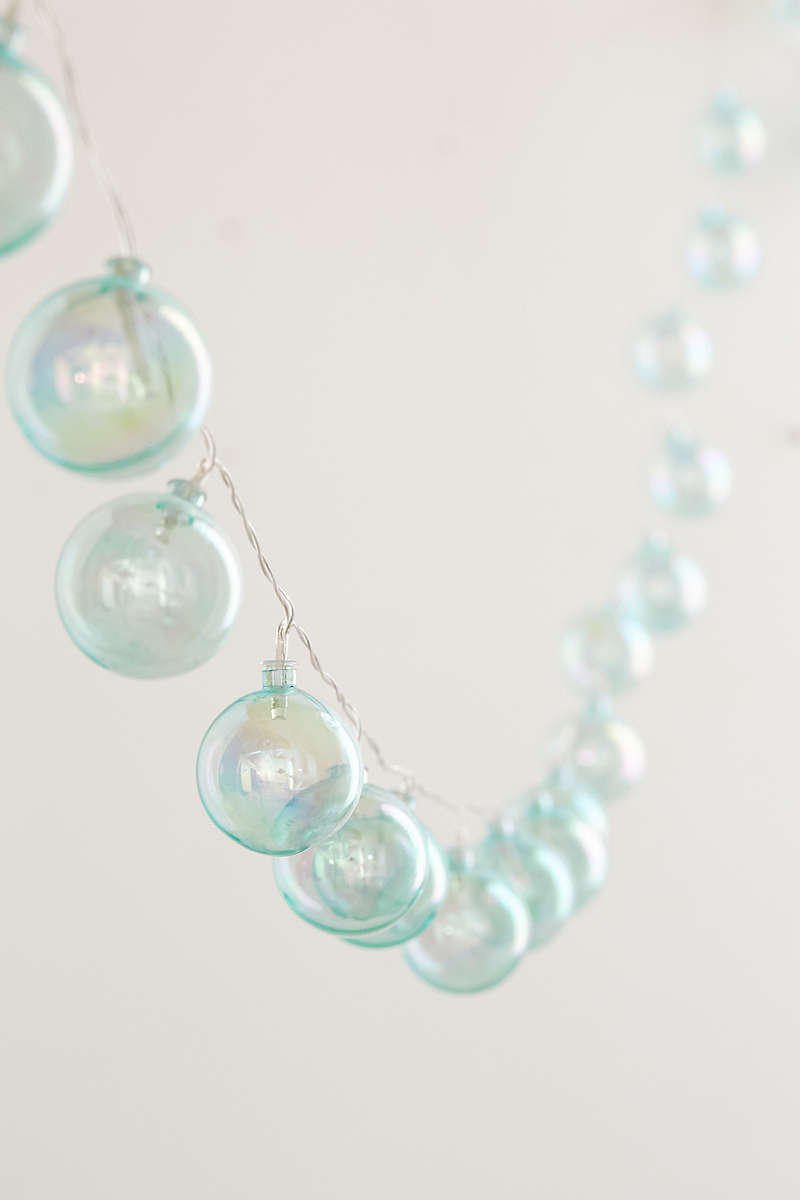 Ombre, anyone? Yes, the ombre trend is still going strong, so why wouldn't we expect it to be a part of this year's holiday decor offerings? CB2's Color Spray Ornaments are refreshing in shades of blue-green. You can also purchase the set in warm tones if you're looking for something on the opposite side of the spectrum.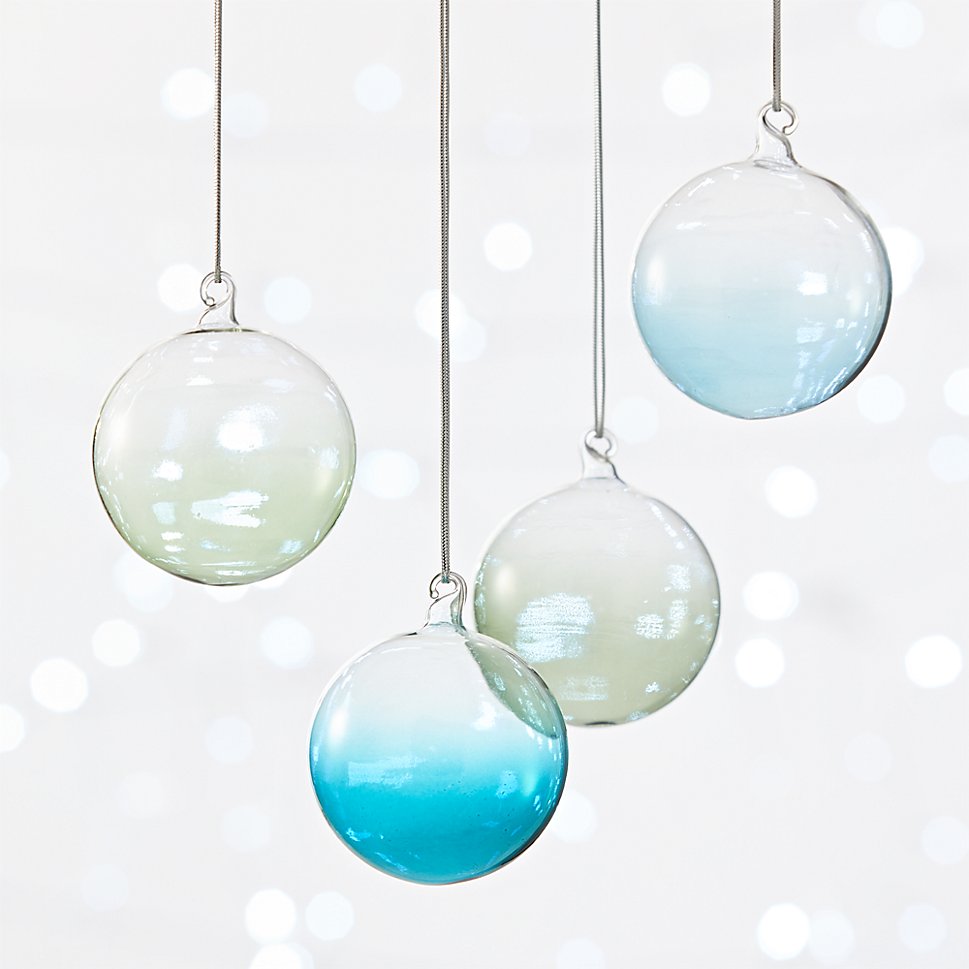 Of course, there's always a place for solid colors when it comes to holiday ornaments. Looking for something a tad less trendy but not overplayed? Instead of your typical shiny/metallic glass ball ornaments, opt for something matte yet glassy, like these Opaque Ornaments: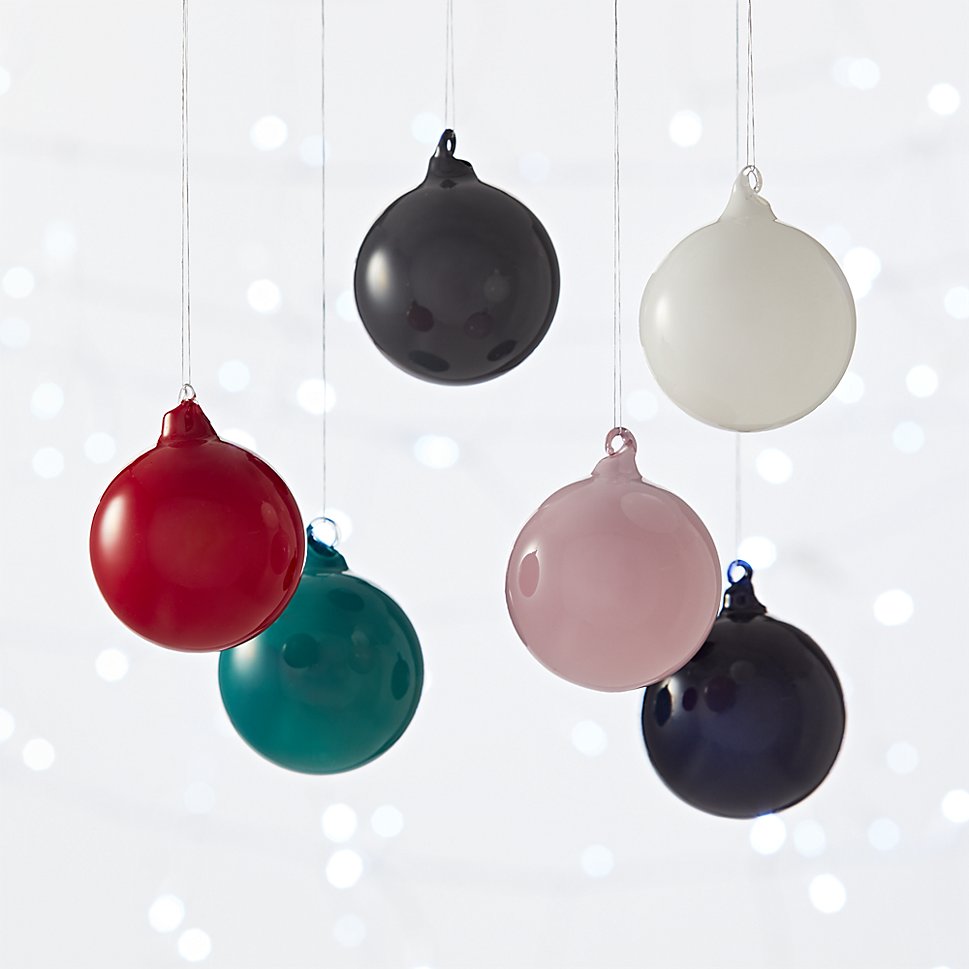 Boho Chic
Boho is big, and if your interior has an earthy, folksy vibe, there's plenty of holiday decor to honor your look. It's not all about sleek metallics and glossy accents this season! Anthropologie's Warm Tones Tassel Garland will add a rosy, flowing touch to your home this winter: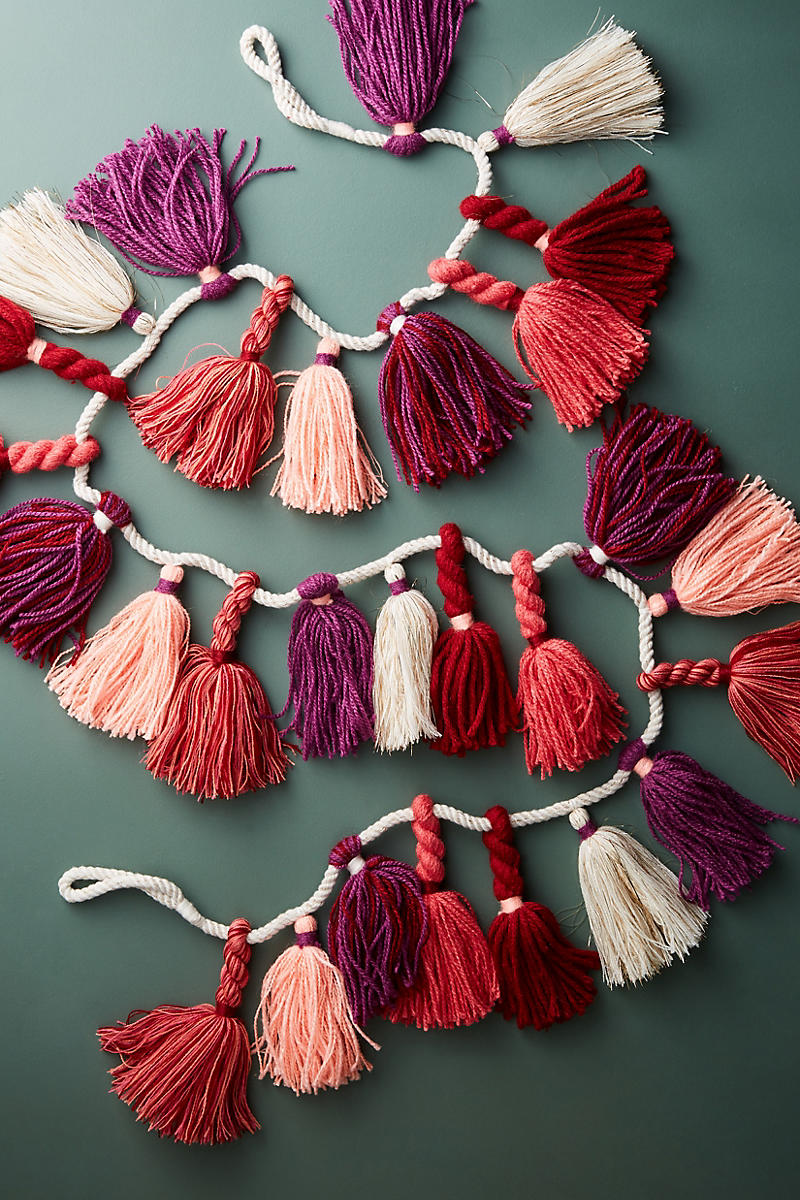 While we're on the topic of flowy holiday decor, don't forget the stockings! Cream is the color of choice for this textured beauty, which has a handcrafted look. No wonder it's called the Crafted Winter Stocking: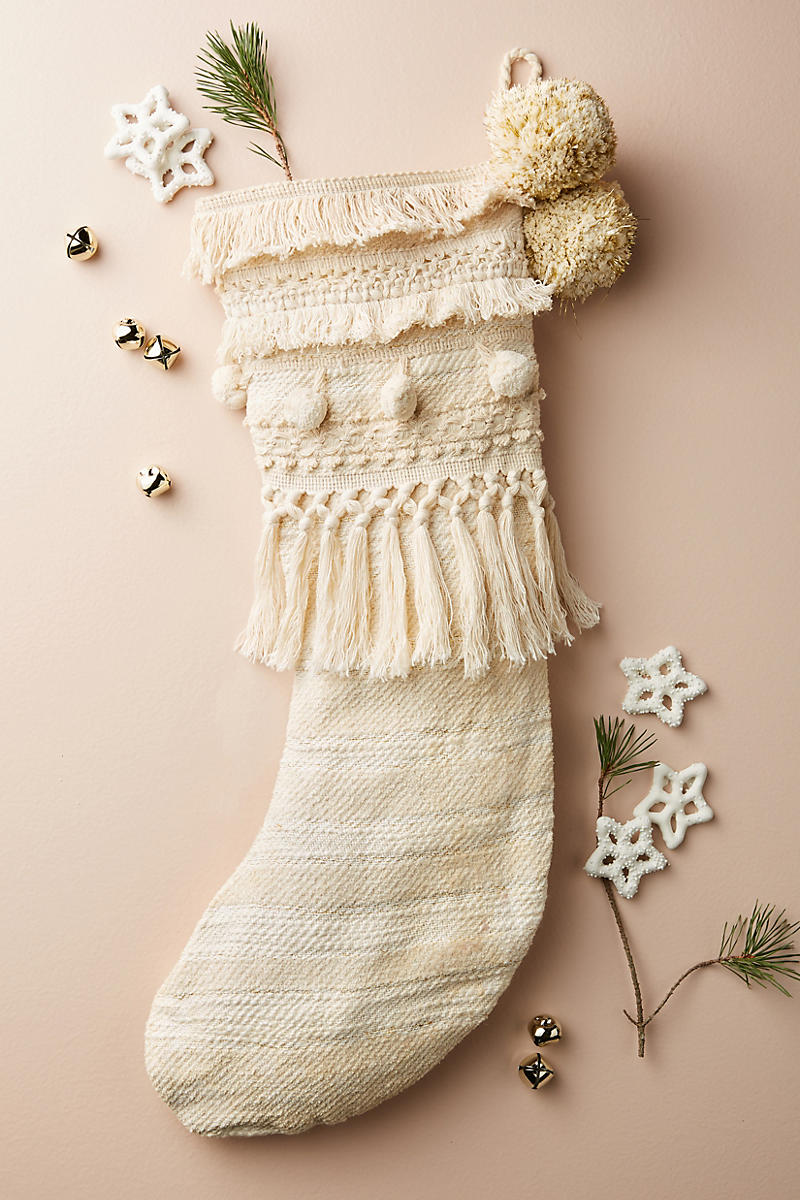 One key feature of Boho chic interiors: houseplants! Bring a wink and a smile to your tree with this Glinted Houseplant Ornament. Miniature style reigns…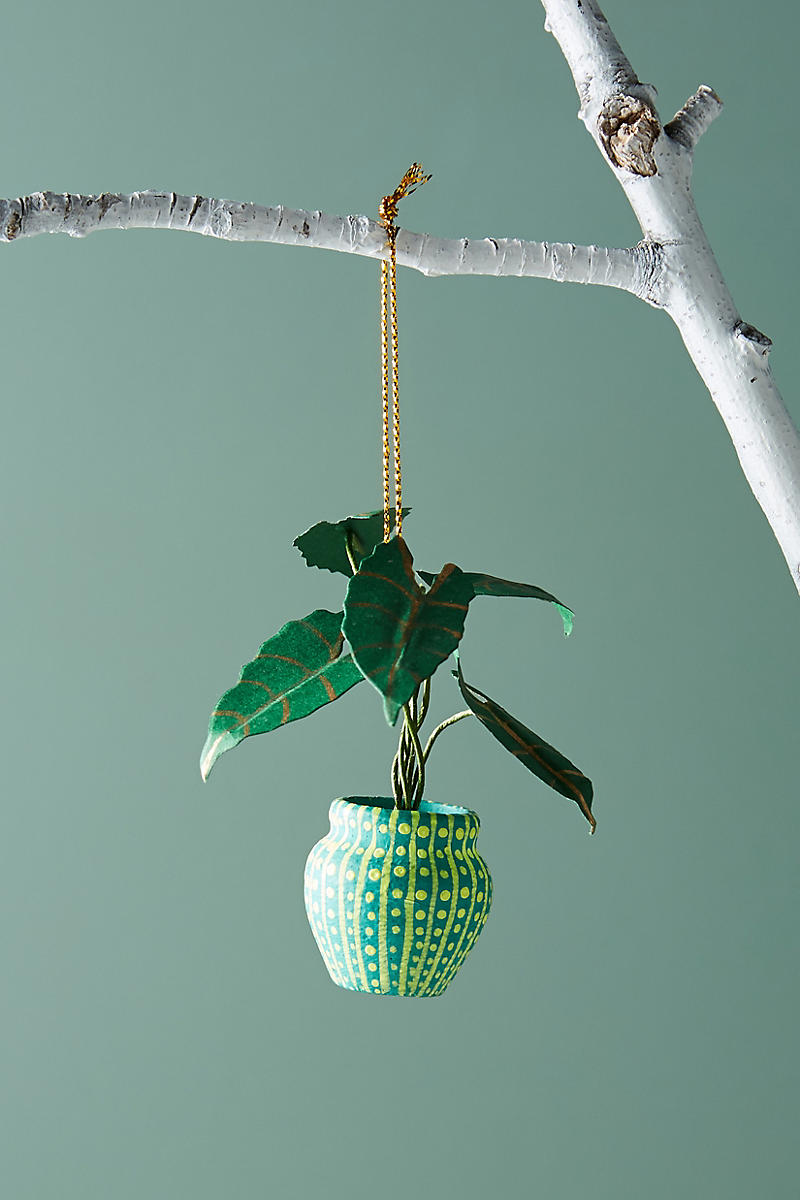 For more Boho holiday style, check out Anthropologie's full collection. Thanks for reading. Enjoy shopping for your holiday decor, and remember: there are plenty of diverse offerings out there to honor your true style!