A smart fusion of the old and the new, the Brick & Gable House in Melbourne is another one of those masterfully transformed heritage terrace house in the city that seems to find the perfect balance between two contrasting worlds. Designed by Breathe Architecture, the residence was altered to meet the demands of a modern family who wanted to make the most of the limited space on offer while preserving the past of the structure sufficiently. It is brick that plays a central role even in the new avatar of the home with its exposed surface shaping the street façade. On the inside a more polished color palette of white and gray takes over.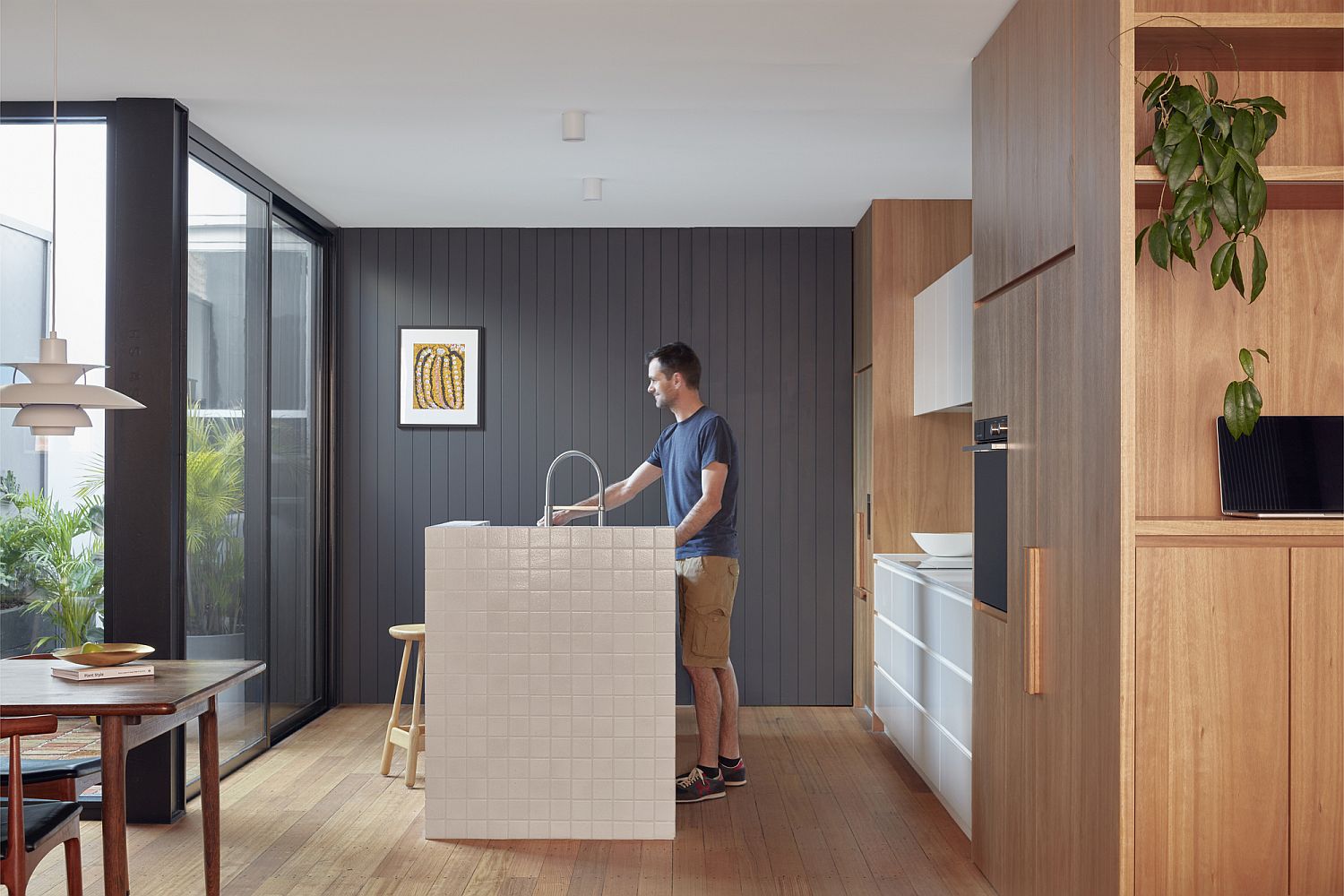 An old and poorly maintained 1980's extension of the home was completely removed and a new extension added in its place to cater to the needs of the family. A freestanding brick studio in the rear also acts as the guest quarters while giving the homeowners a painting studio, workshop and a whole lot more. Light finds its way beautifully into the house with the smart use of glass windows and folding doors while lovely wooden surfaces bring warmth and uniqueness to the entire setting.
RELATED: Heritage Home in Melbourne Charms with a Curvy Contemporary Extension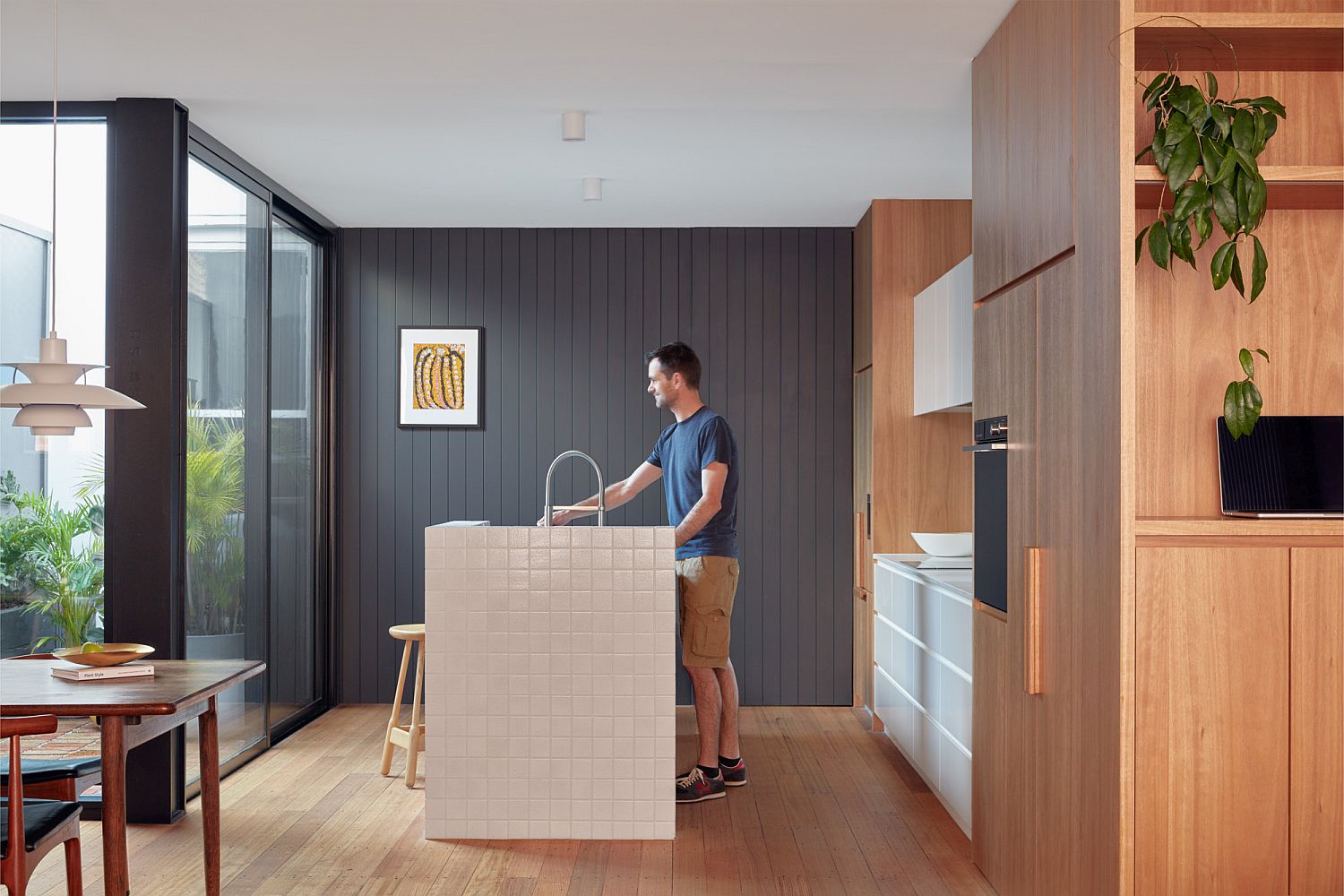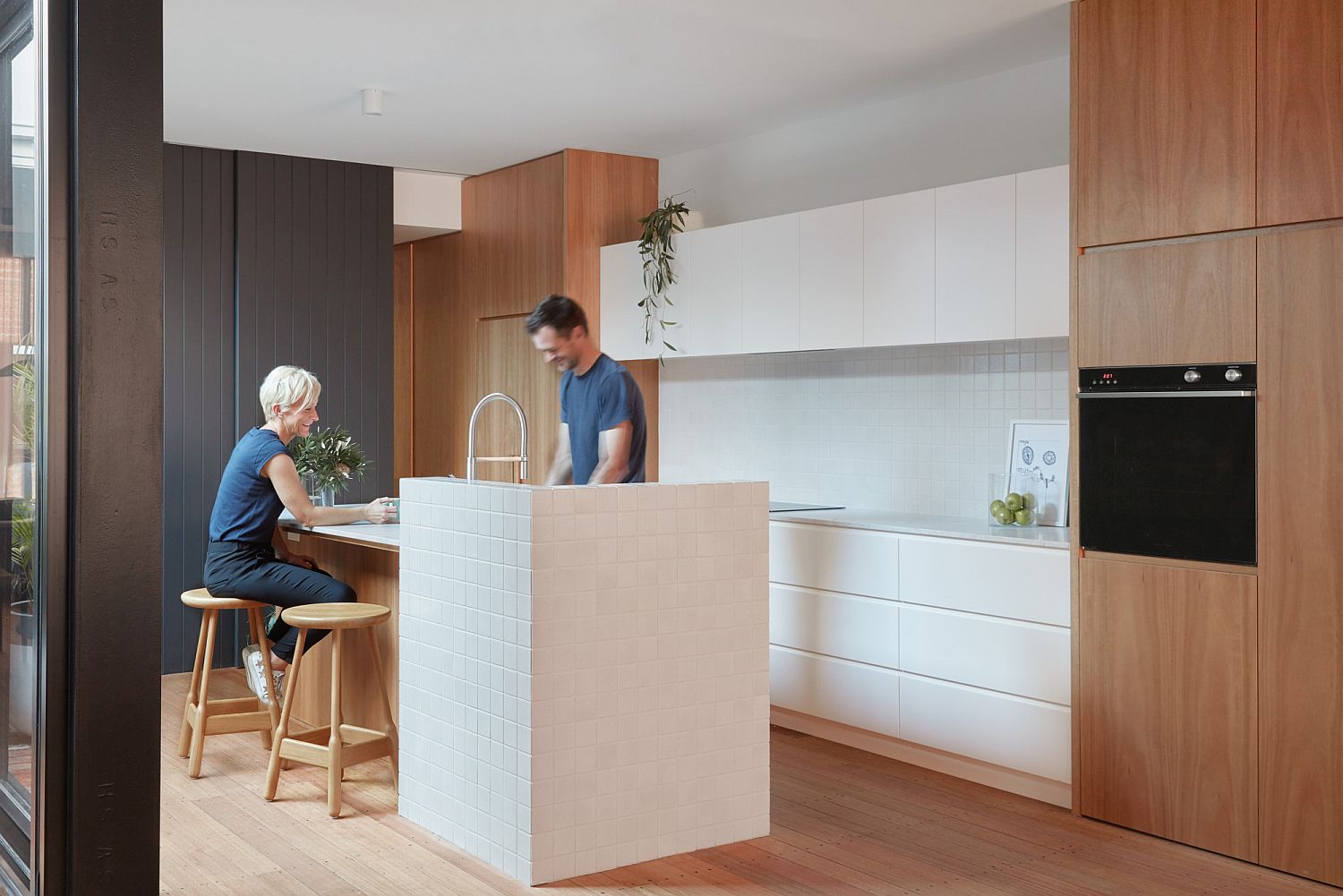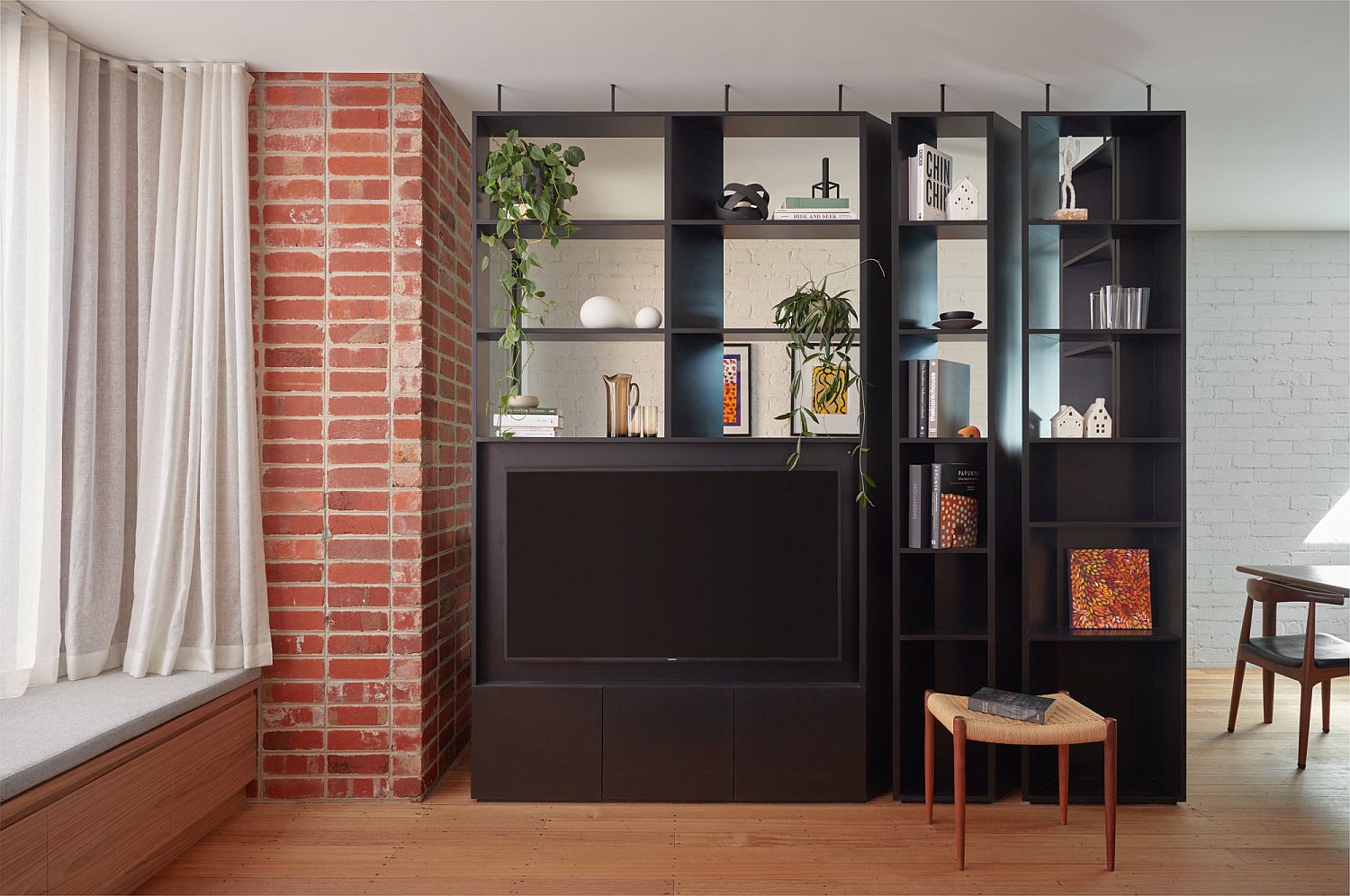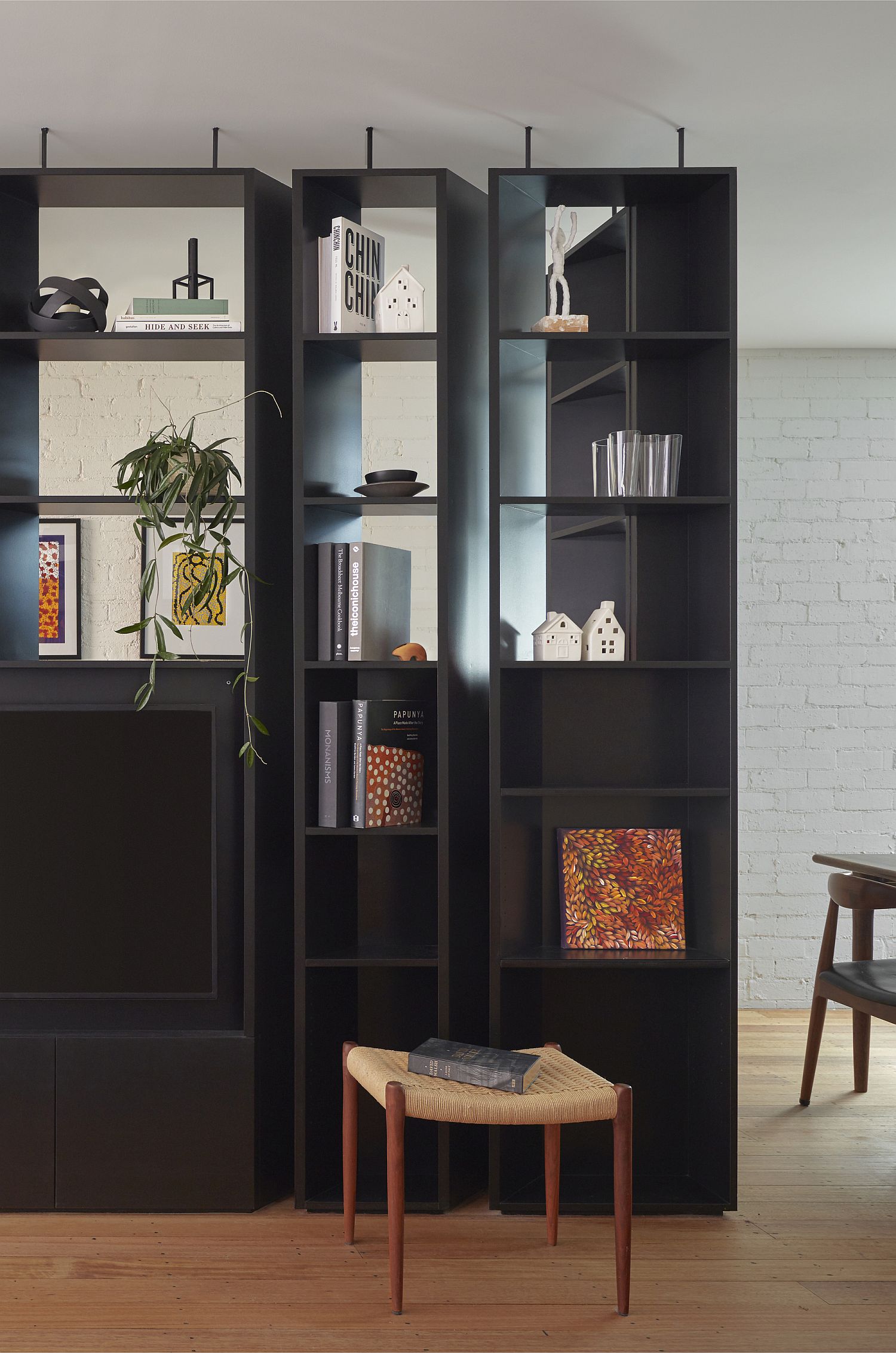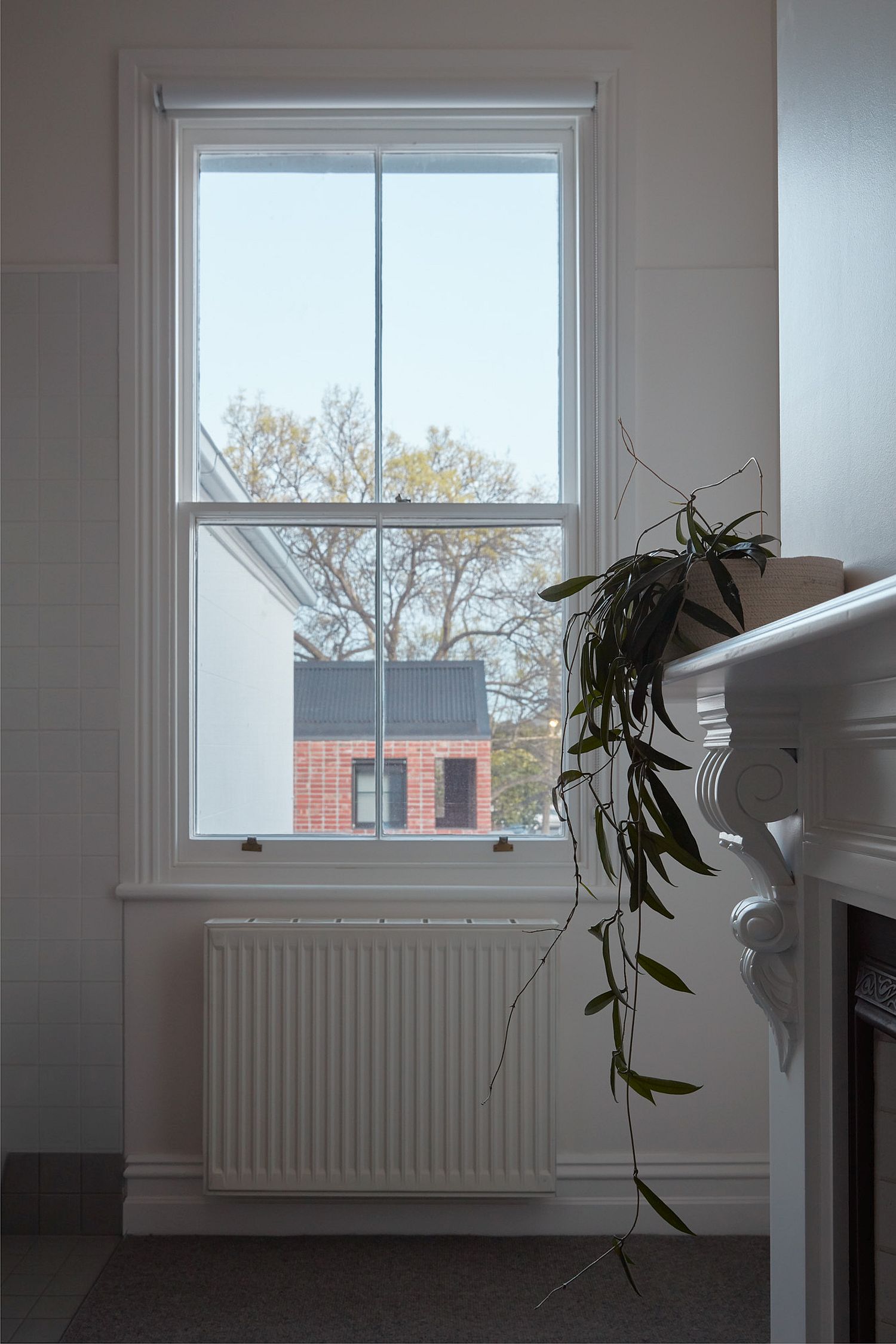 In the living room a custom TV unit with smart shelves in black next to it not only creates an interesting focal point but also allows one to delineate space with ease. Exquisite in its makeover and functional, this modern Melbourne house does away with excess and favors practicality over flowery design. [Photography: Tom Ross]
RELATED: Modern Addition to Family Residence Also Doubles as a Standalone Home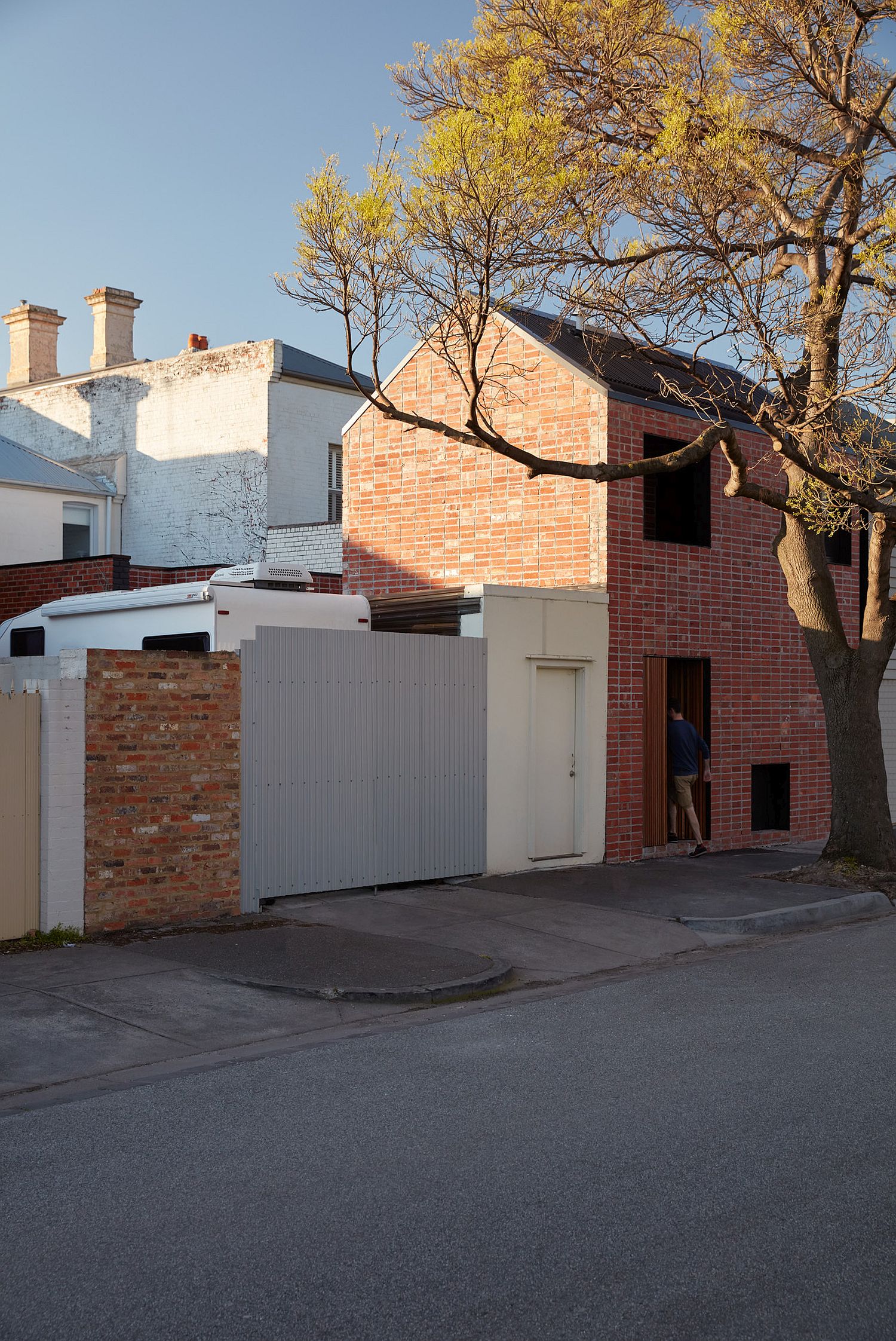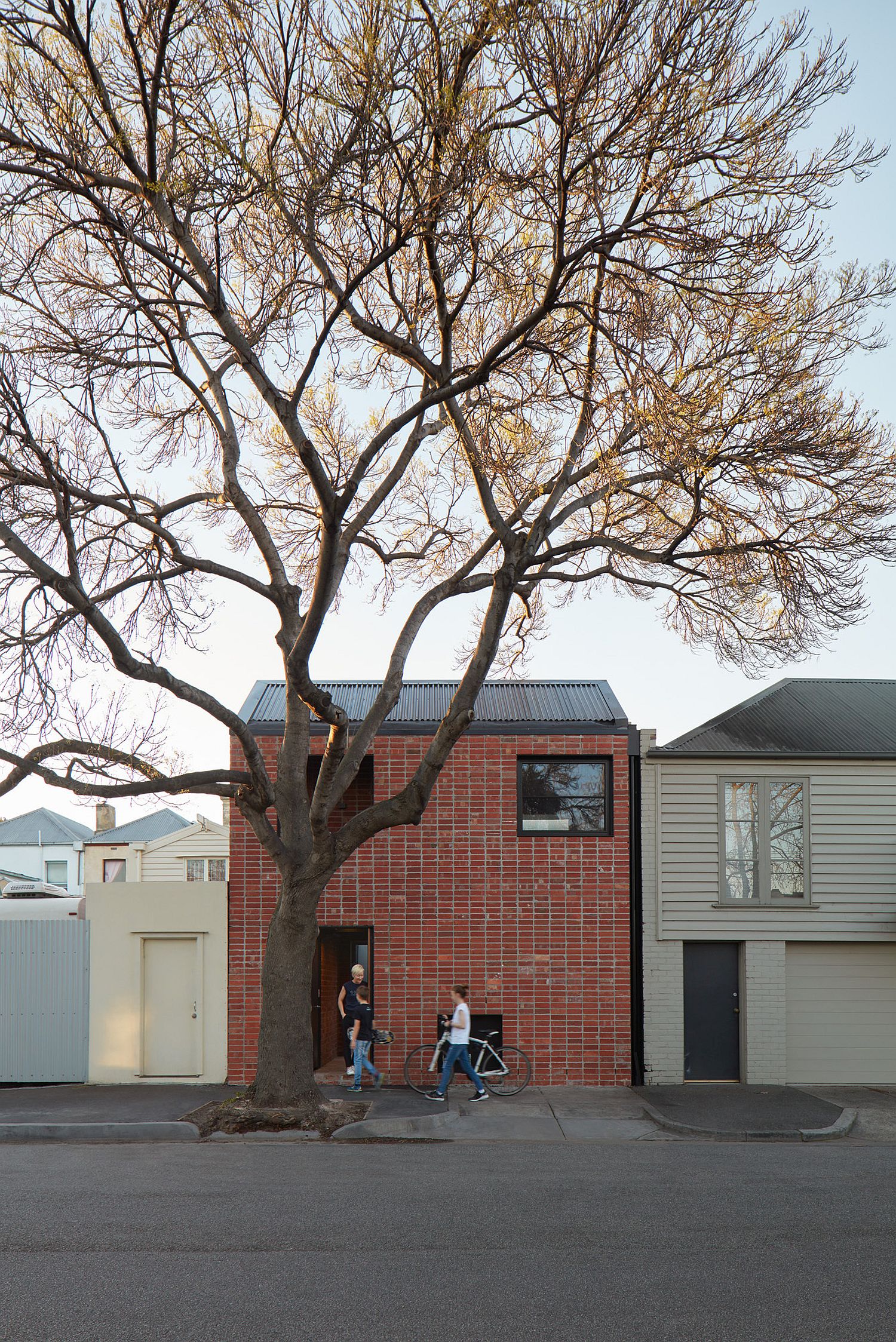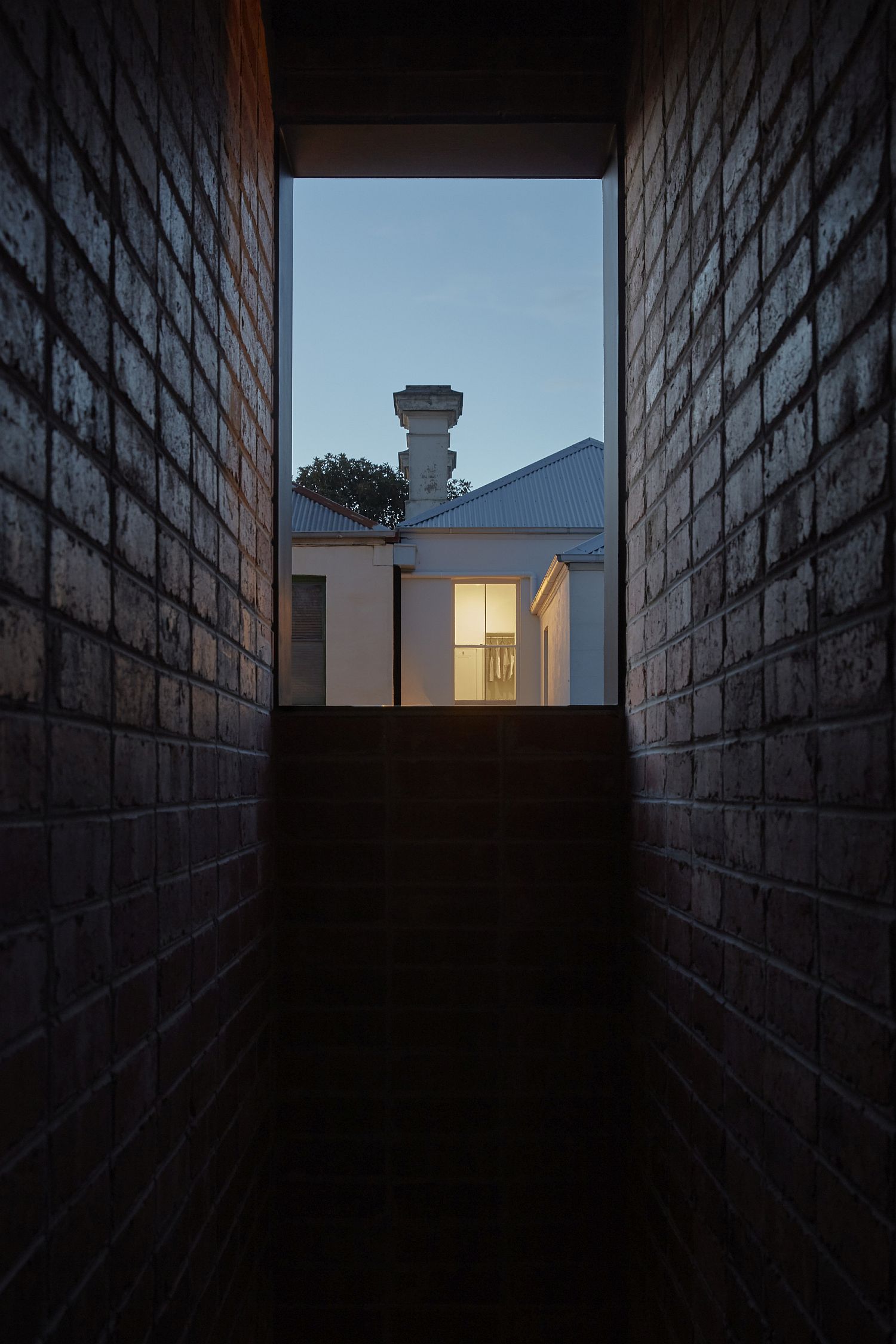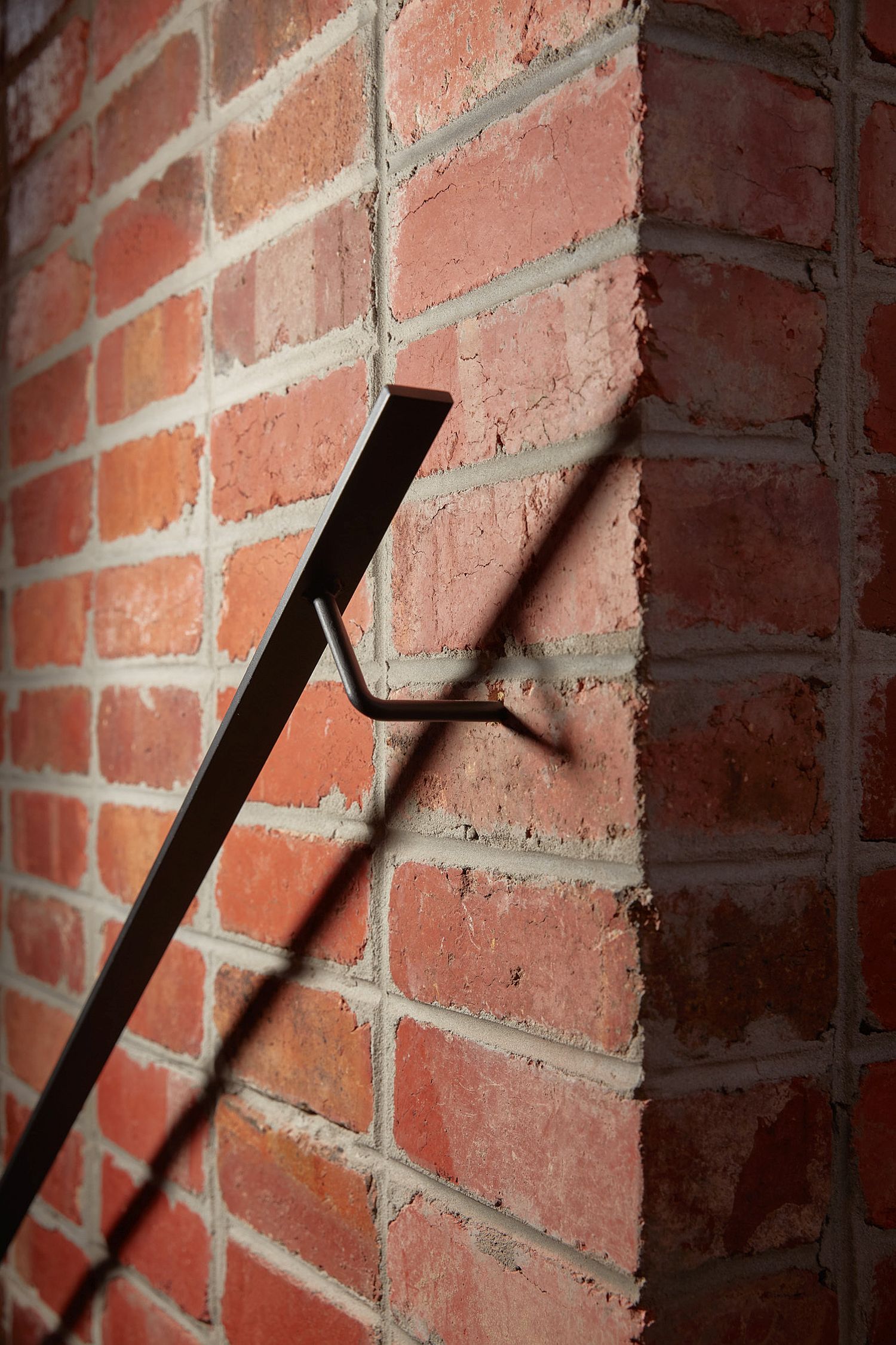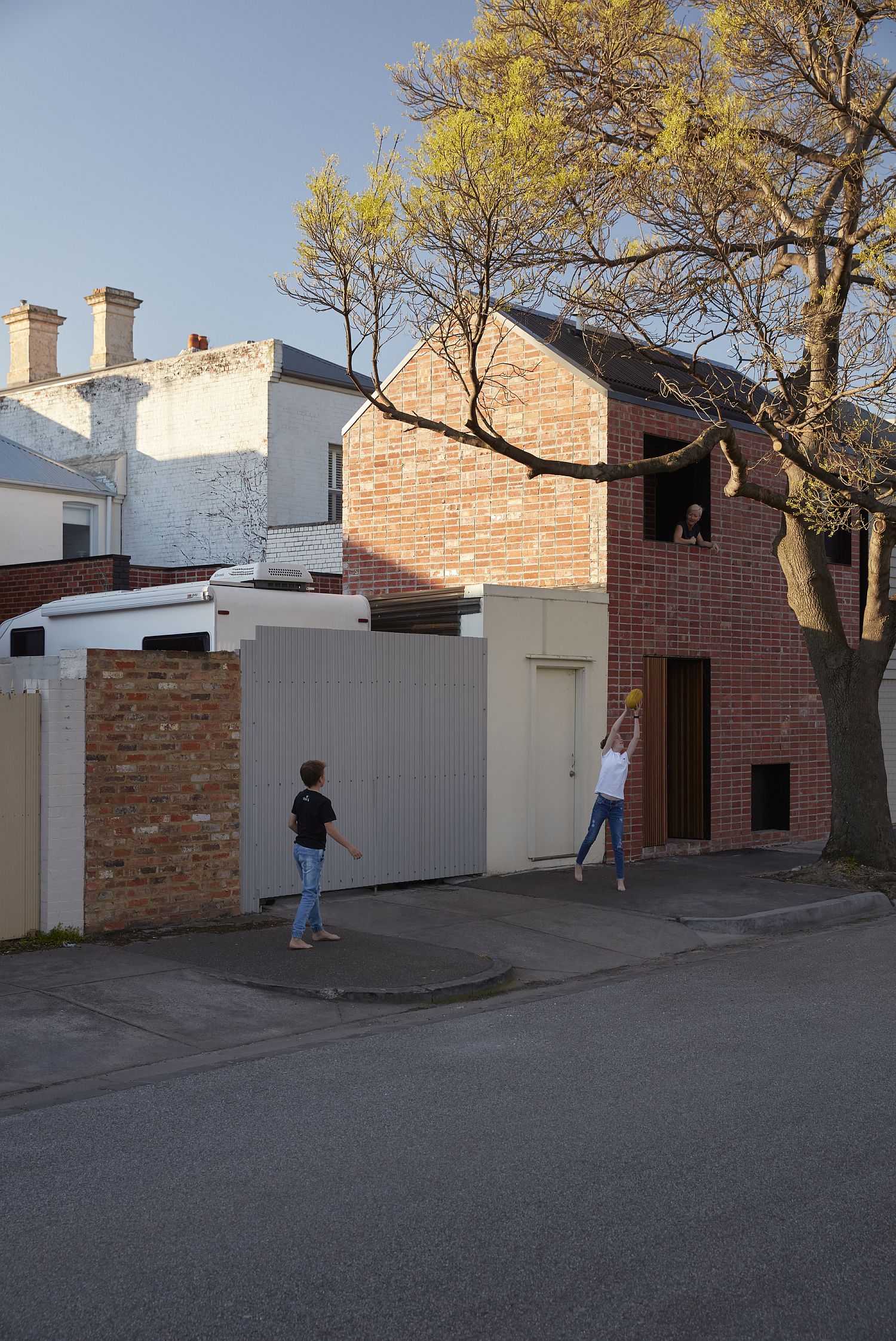 Liked the story? Share it with friends.