We often talk about dream homes and how we can turn our own residence into one, but there are a few occasions when we discover houses that are well and truly amazing and are absolute dream dwellings on their own. Occupying prime location inside the gated community of Normandy Golf Course Island and with 300 feet of enviable open Bay, this stunning contemporary home in Miami was recently sold for $8.5 million. Think that is a bit too steep a price for a home? You will change your perception quickly once you take a tour inside this amazing masterpiece with world-class luxury, ample space and bay views that are exceptional.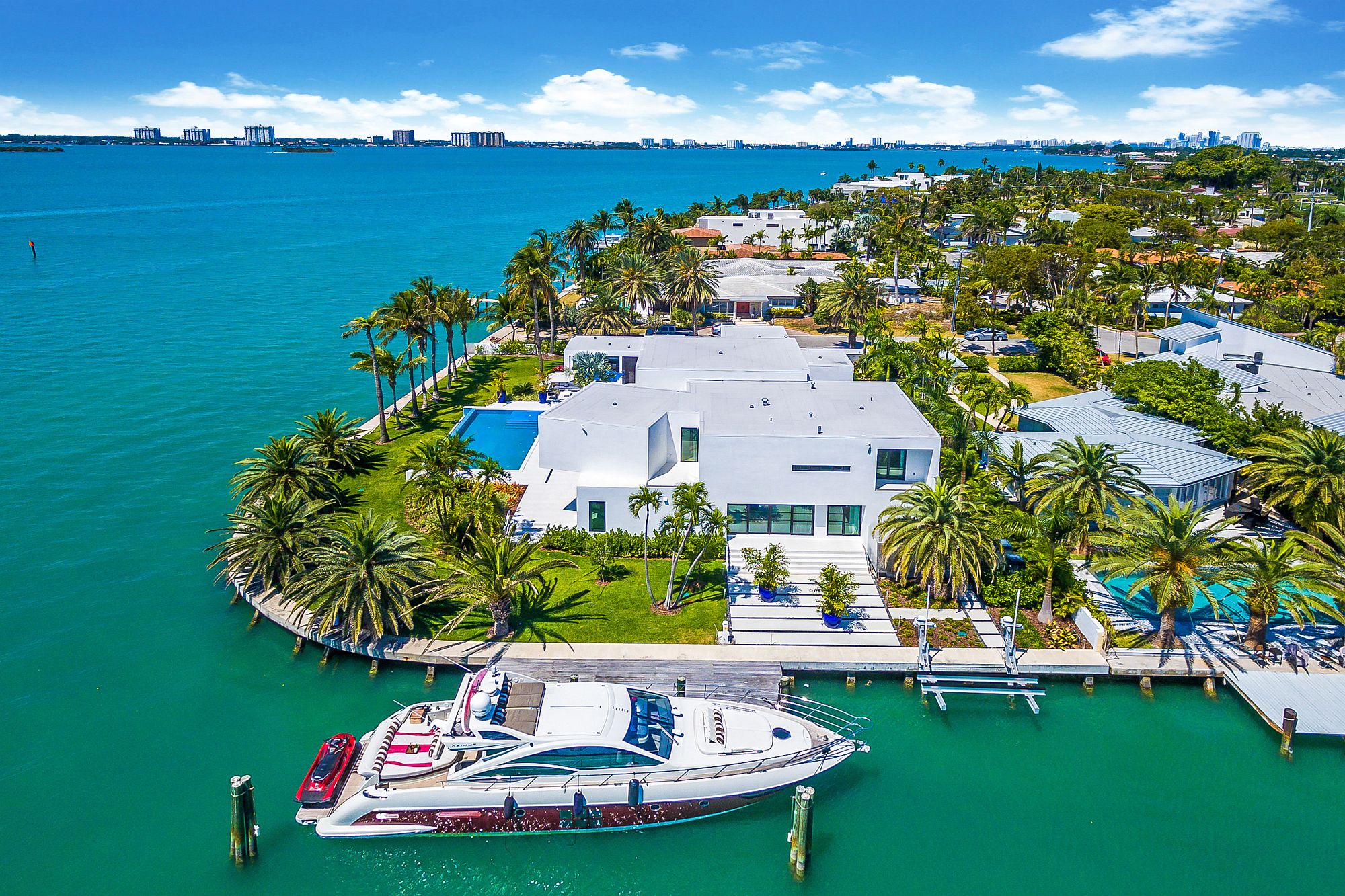 It is easy to see the charm of this magnificent home even from a distance and its access to the bay makes it even more special. In fact, the lavish home feels like an island on its own; one that combines tropical flair with modern minimalism and unabated luxury. With 7 spacious bedrooms and bathrooms, there is no shortage of space inside and the many common areas, the double-height living area and kitchen in white ensure that the focus remains firmly on the view outside.
RELATED: Miami's Indulgent Best: 6 Breathtaking Condos Unveil a World Of Luxury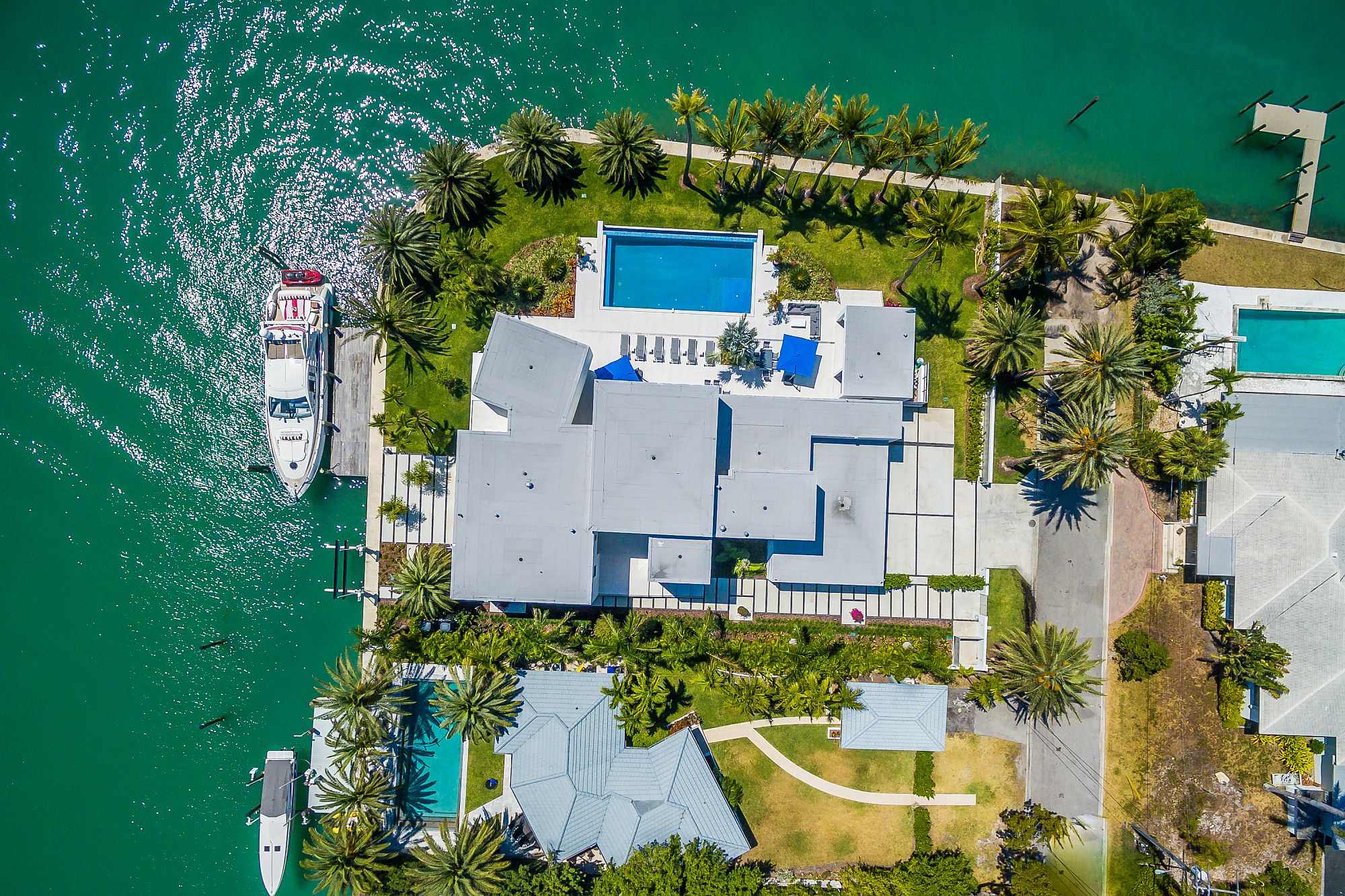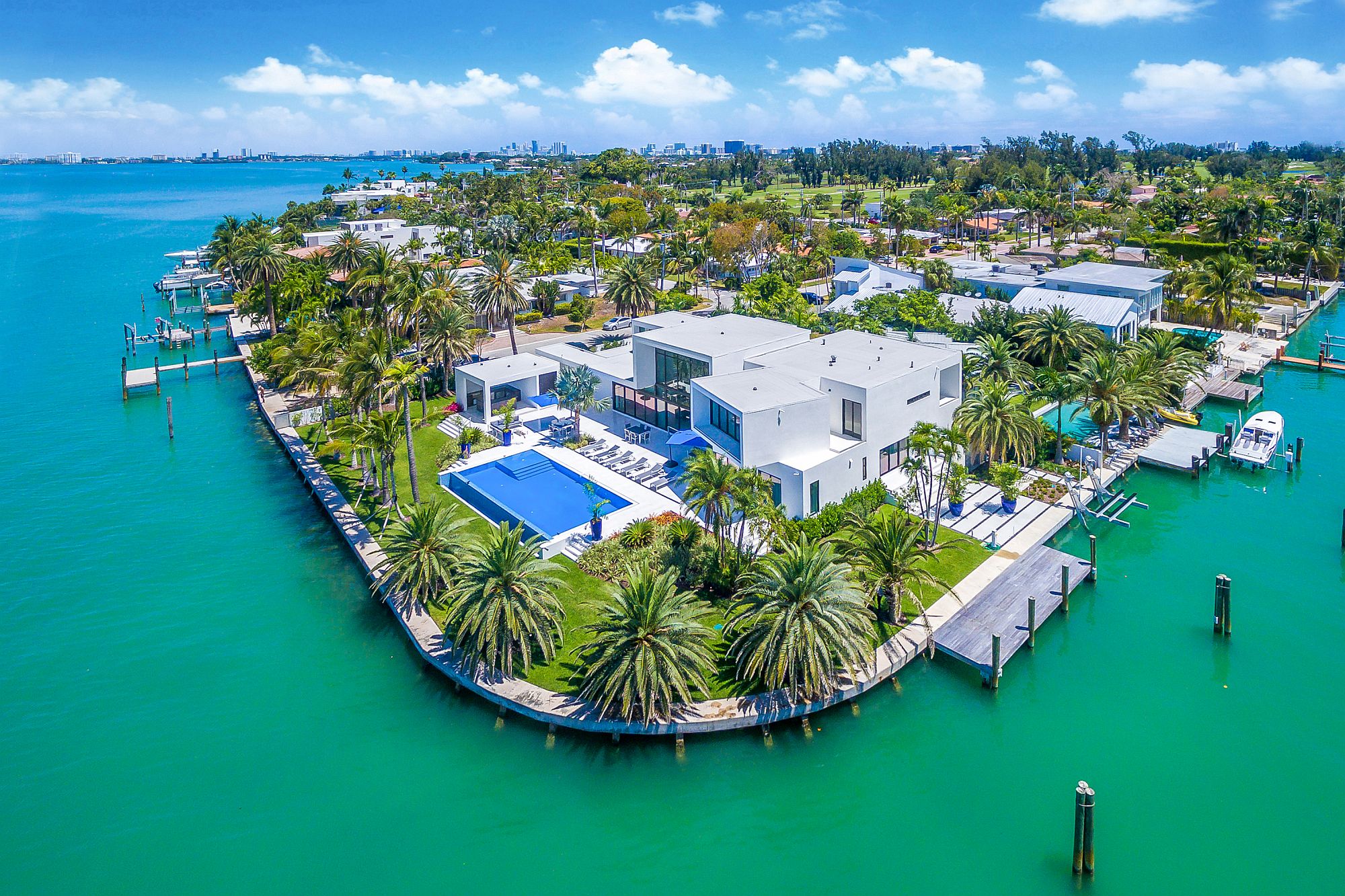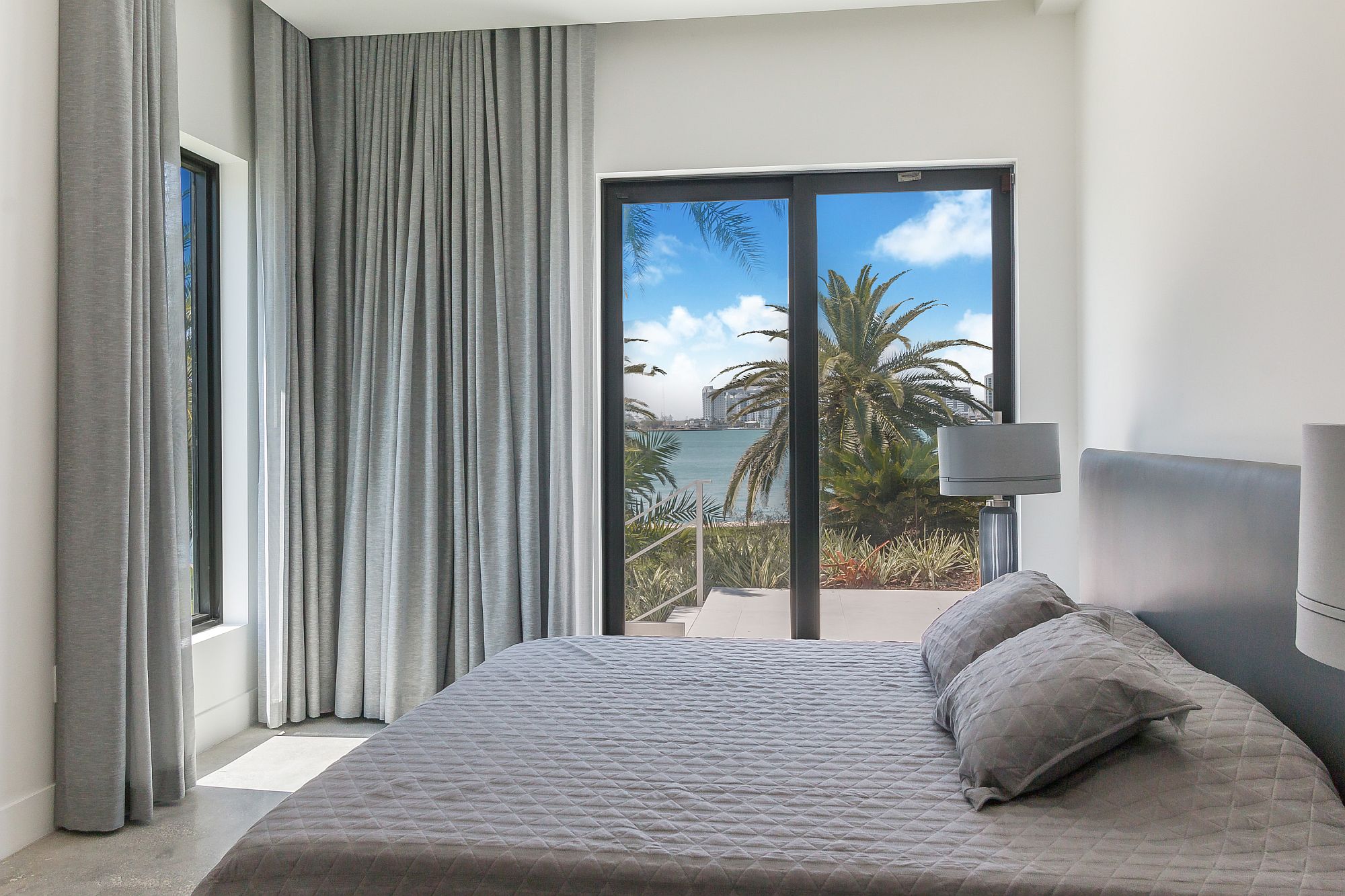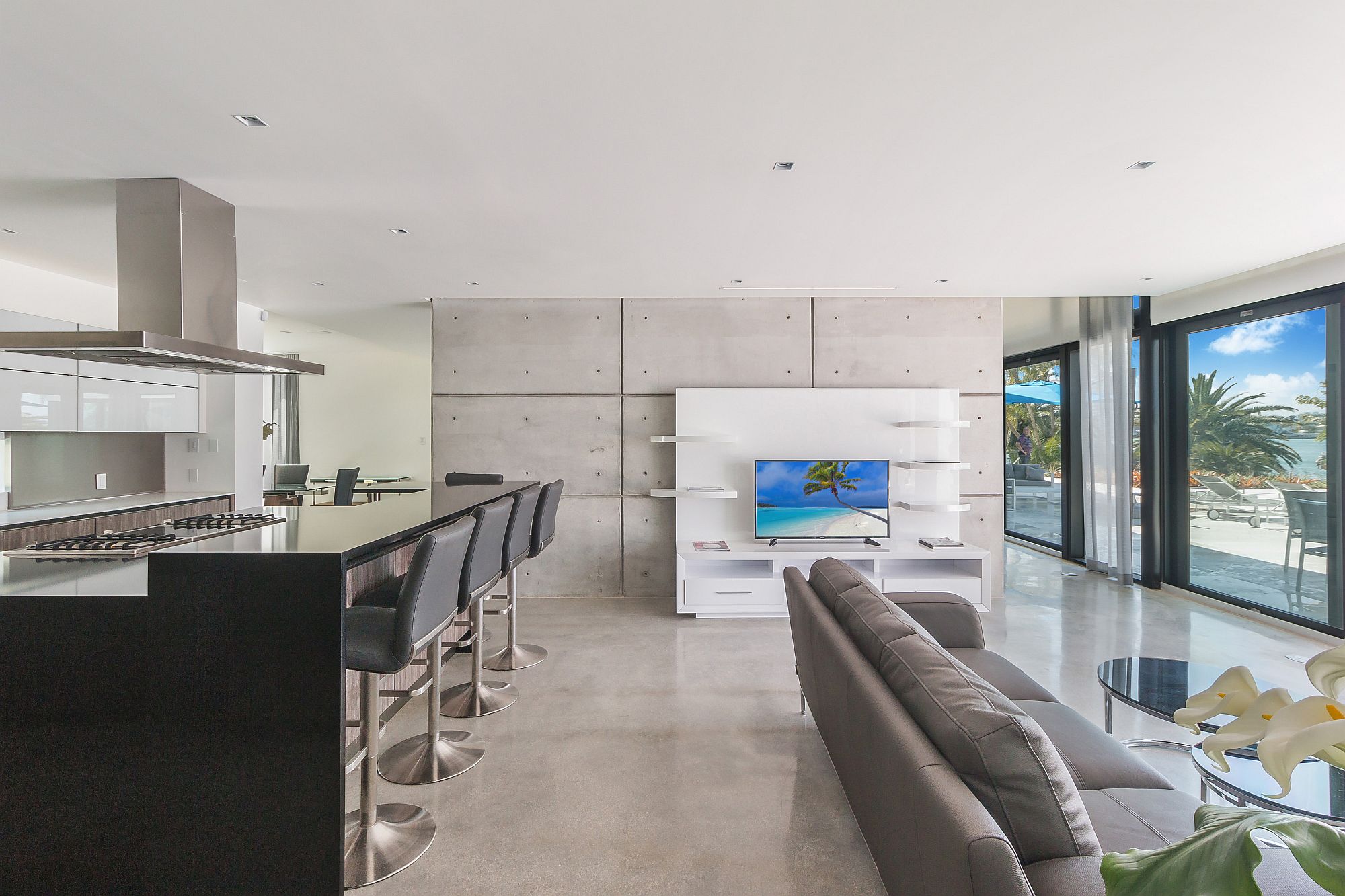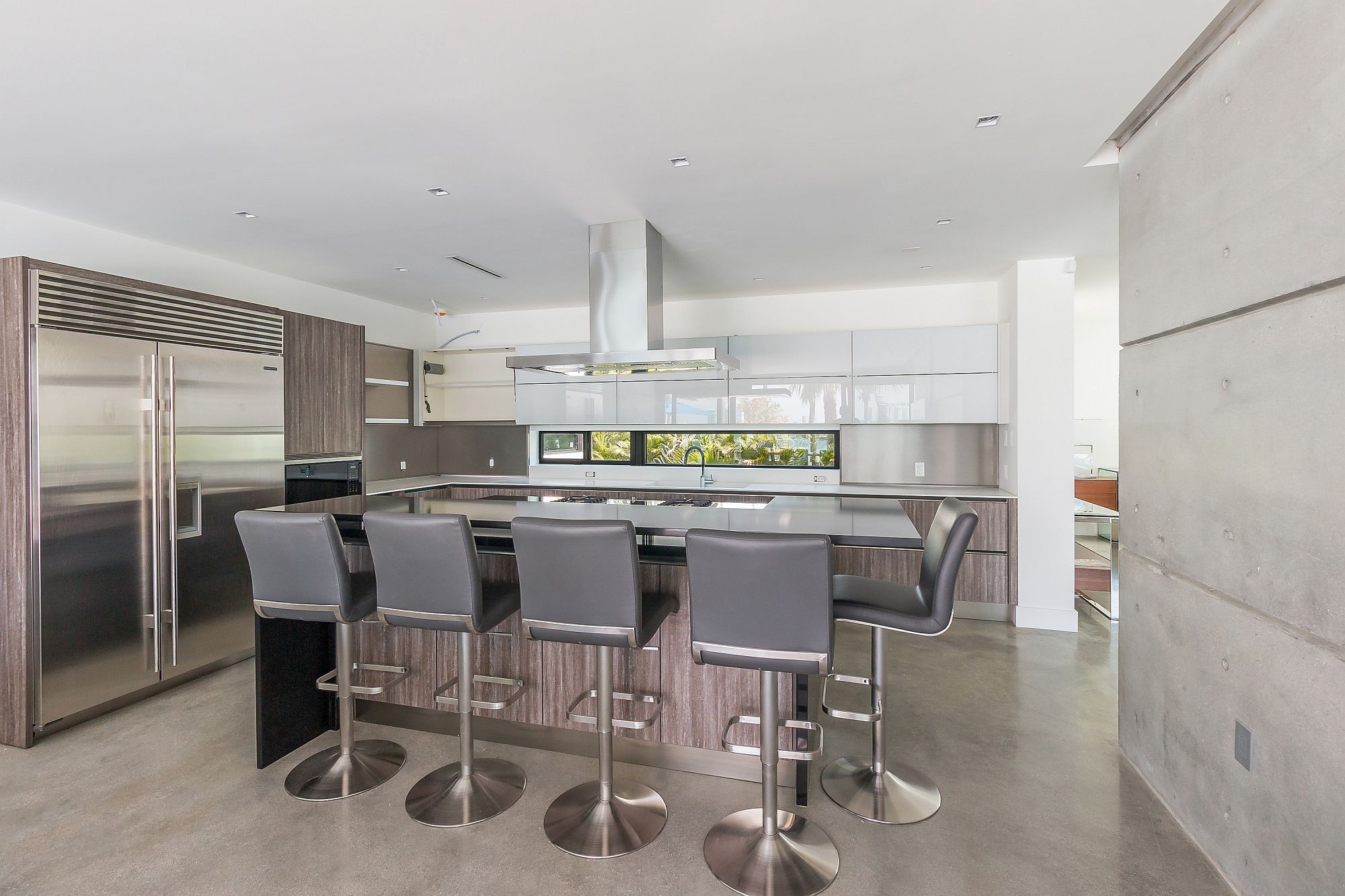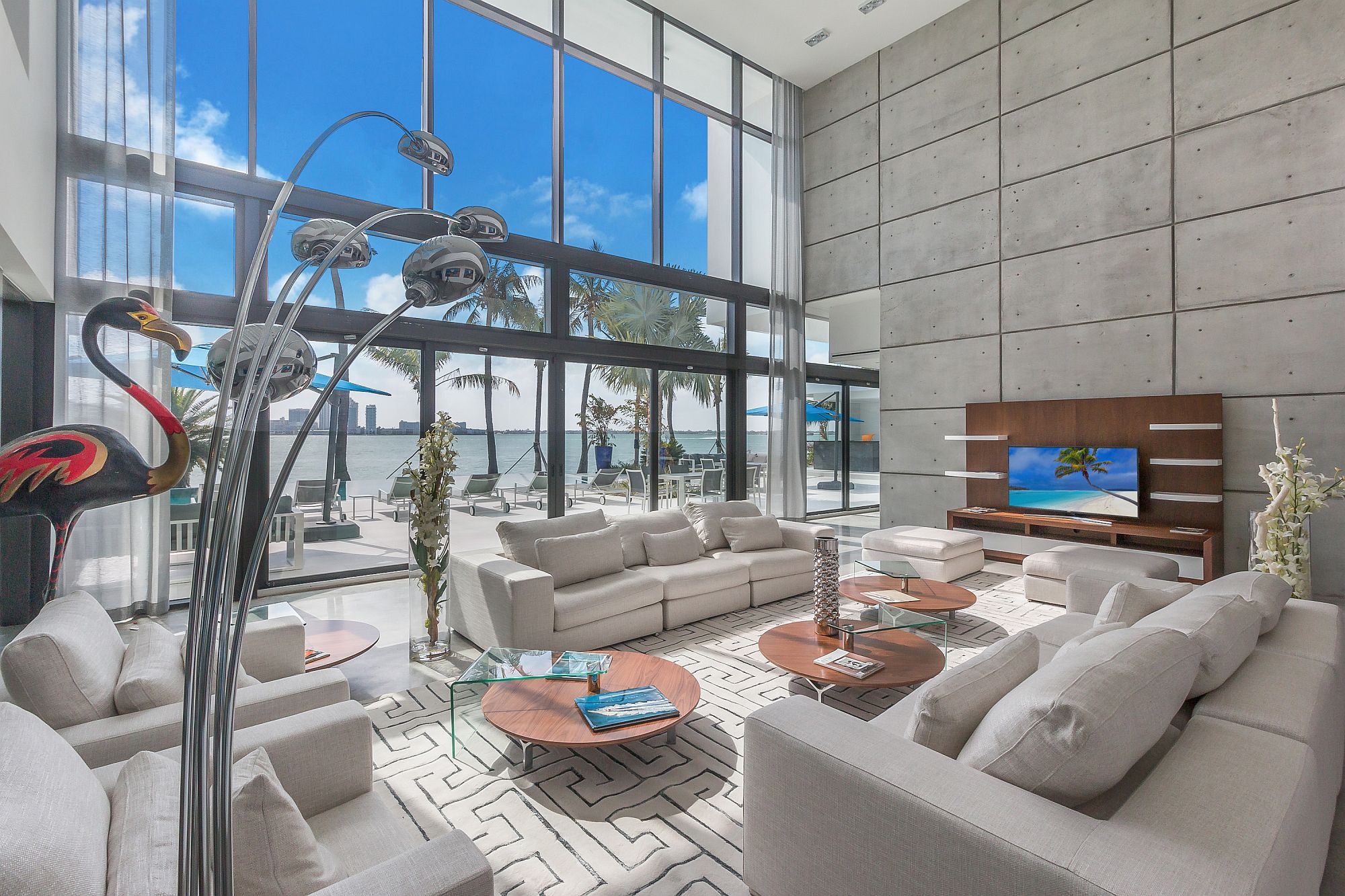 A white and concrete color scheme can be found throughout the house with pops of gray bringing interest to it. An infinity pool and spacious deck with the bay next to them complete a sensational residence that is undoubtedly one of the best in the region.
RELATED: Seaside Holiday Home Cloaks World Class Comfort in Medieval Stone Walls