Cleverly delineating space in an open plan living is one way in which you can create individual rooms and areas without visually reducing space. Even the most resourceful room divider can prove to be a hindrance at times and in the tiny apartment, it is undoubtedly glass that comes to your rescue. That's right; glass enclosures containing bedrooms and bathrooms are currently reshaping more modest urban homes all over the world. The idea might not be revolutionary in itself, but architect Manuel Ocaña definitely gives it a fresh, new upgrade with his ingenious design of three different apartments in Madrid, Spain.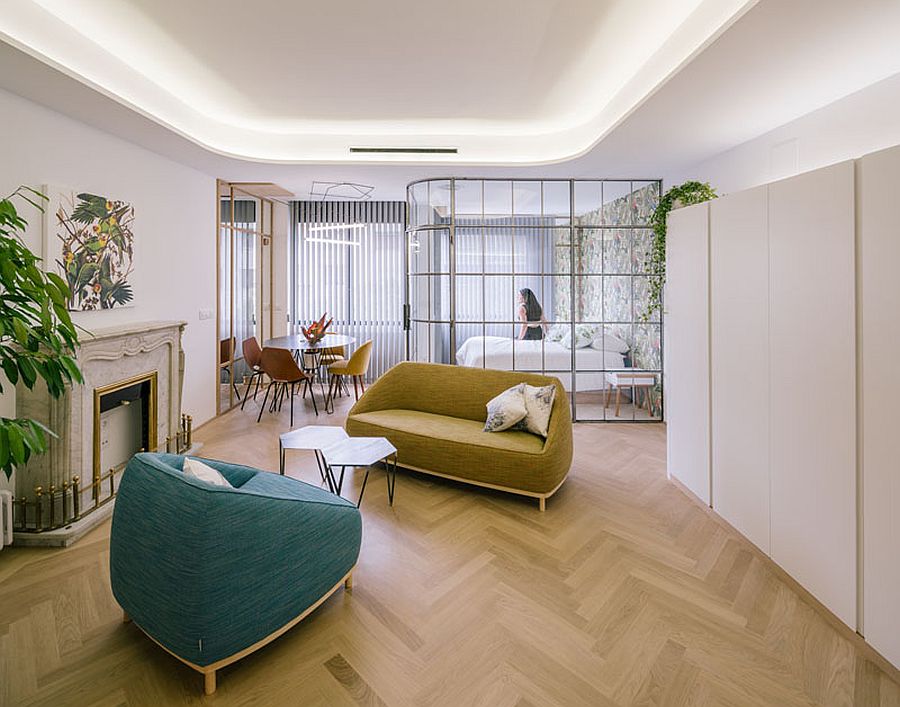 It is curved glass walls with a metallic frame that become the highlight inside these gorgeous and space-savvy Spanish apartments. Creating clever enclosures that contain the bedroom and bathroom, their uncomplicated form allows for free passage of light while eliminating any visual fragmentation of space. With unobstructed flow of light comes a more cheerful interior and those fretting about a sense of privacy can always turn to drapes as an additional layer of separation to achieve it effortlessly. While it is transparent glass walls that shape the bedroom, frosted and translucent glass is used for the bathrooms.
RELATED: Lavish Apartment Renovation Showcases An Array Of Space-Saving Solutions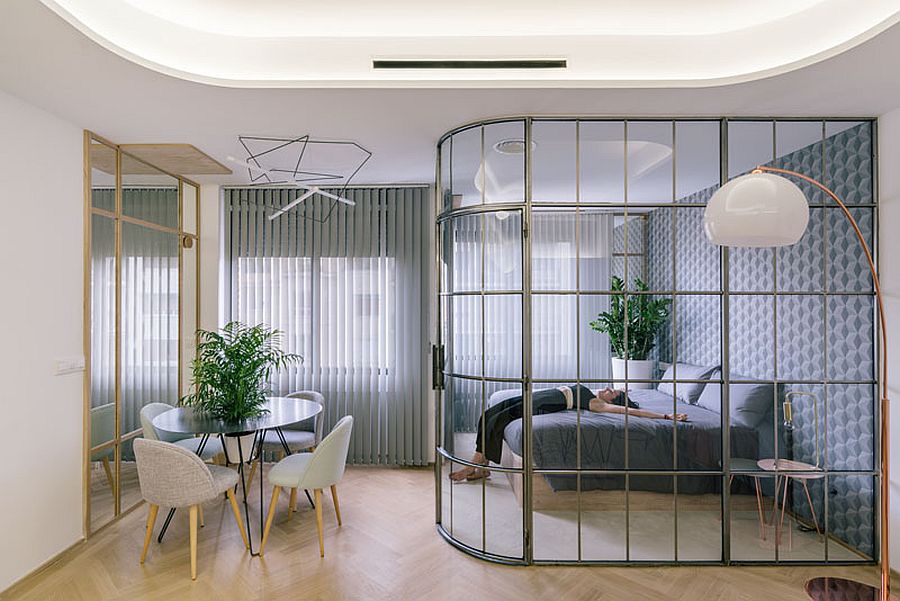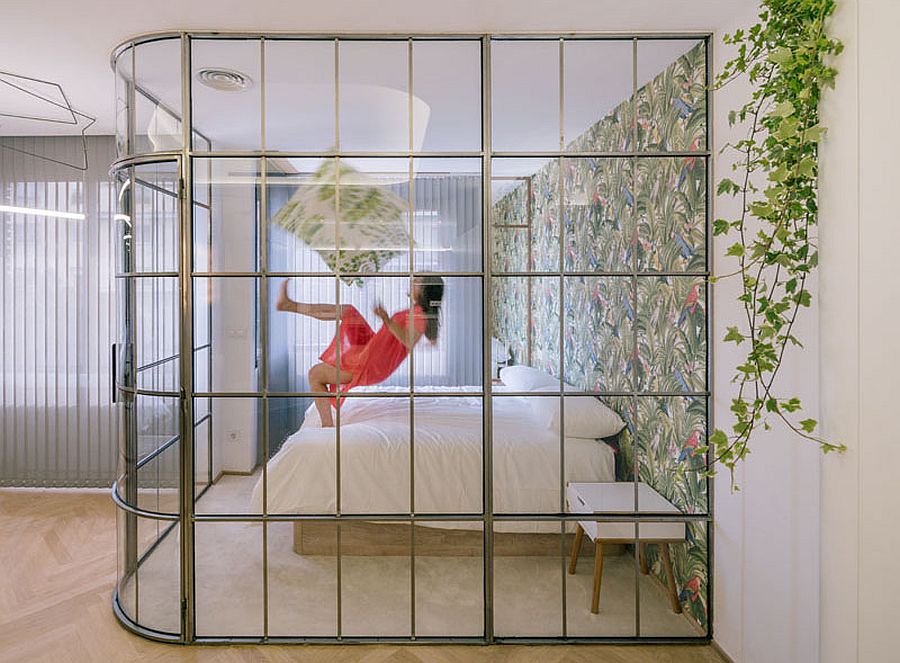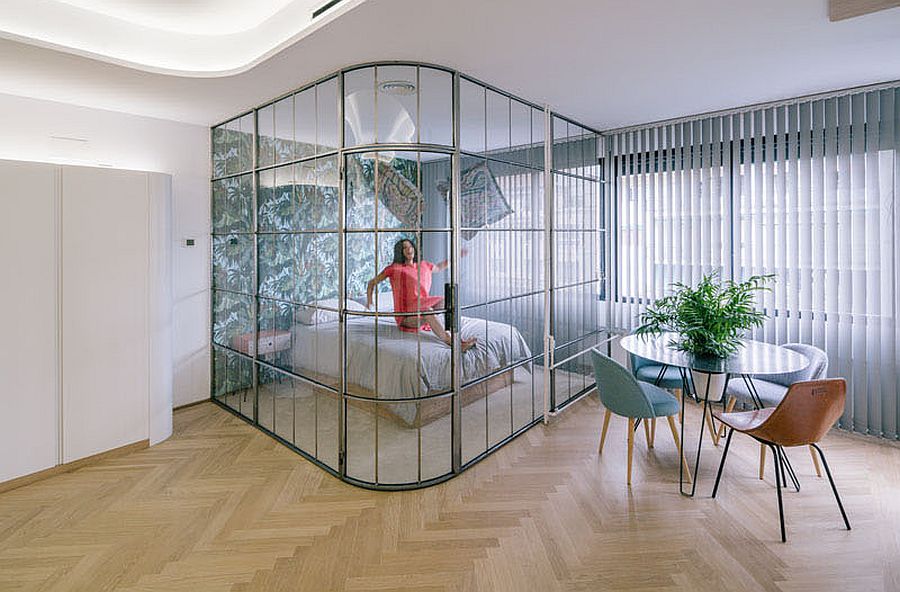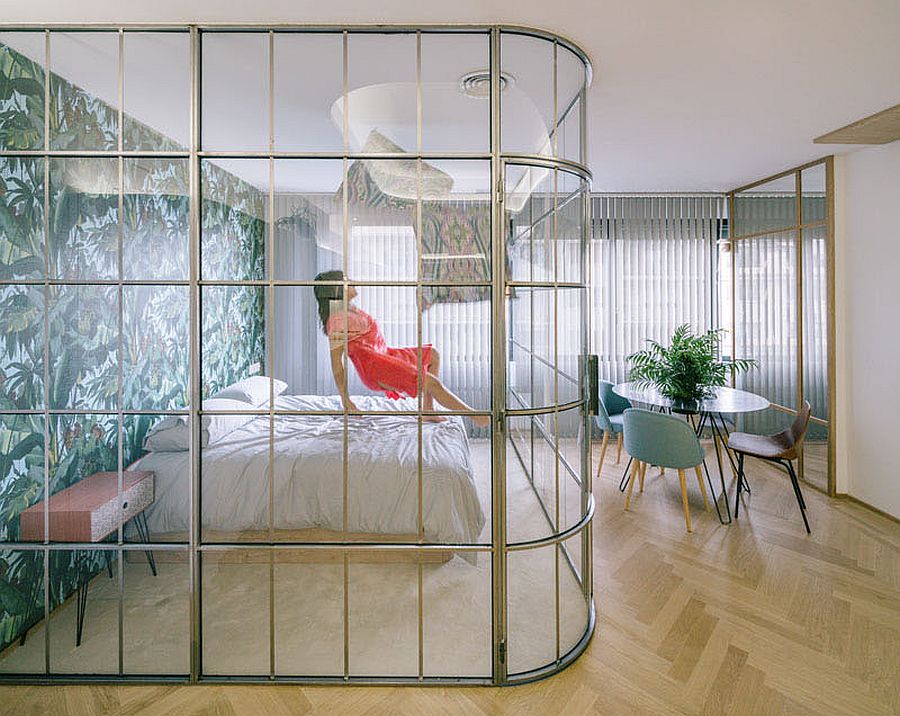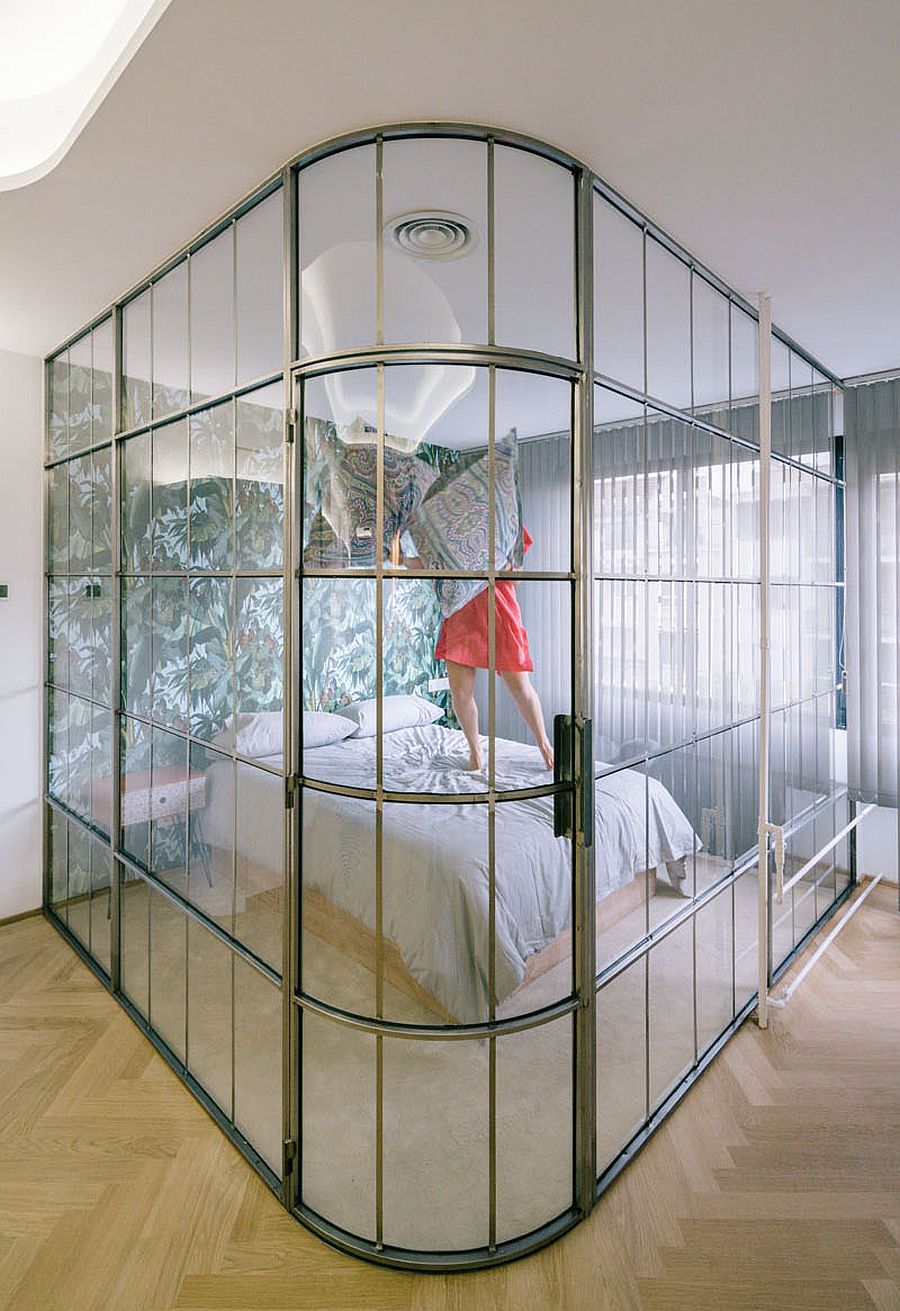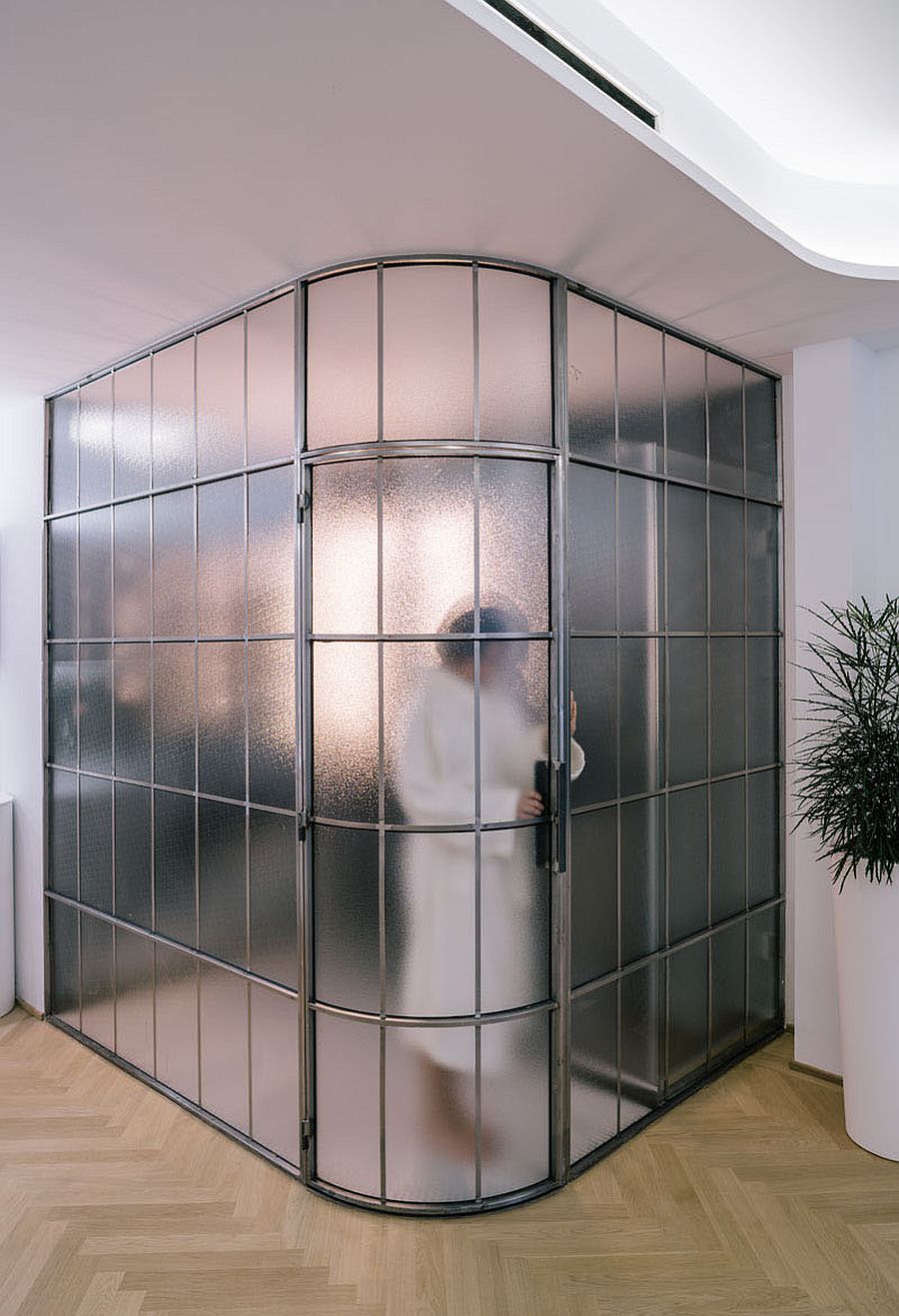 Curved glass doors and a different flooring in each of the rooms ensures that you still feel like transitioning from one room to another. If you have kids around and wish to keep an eye on them at all times, then an idea like this is great for the home office or the playroom as well. It surely beats those boring old walls in white! [Photography: ImagenSubliminal]
RELATED: Apartment V01: Hidden Kitchen, Shelves and a Range of Space-Saving Delights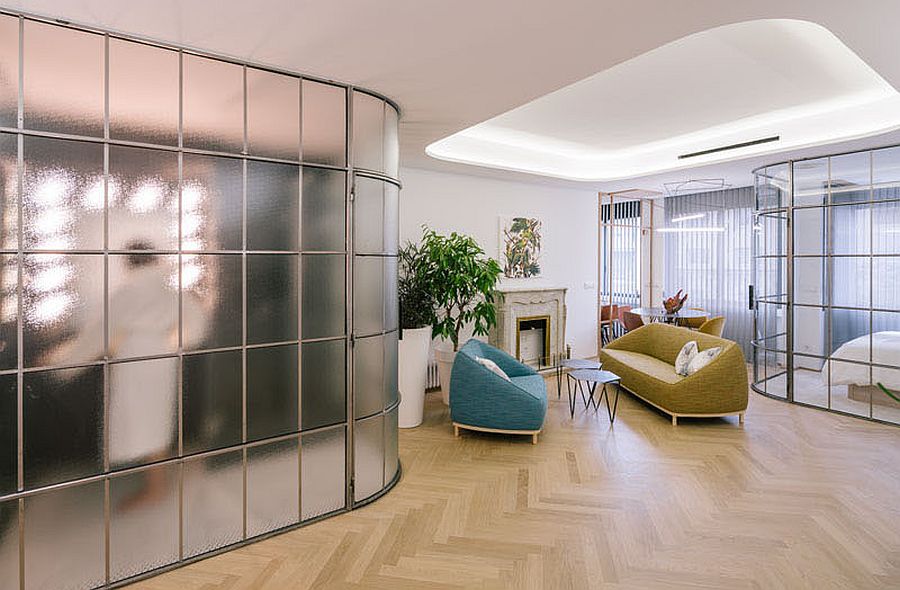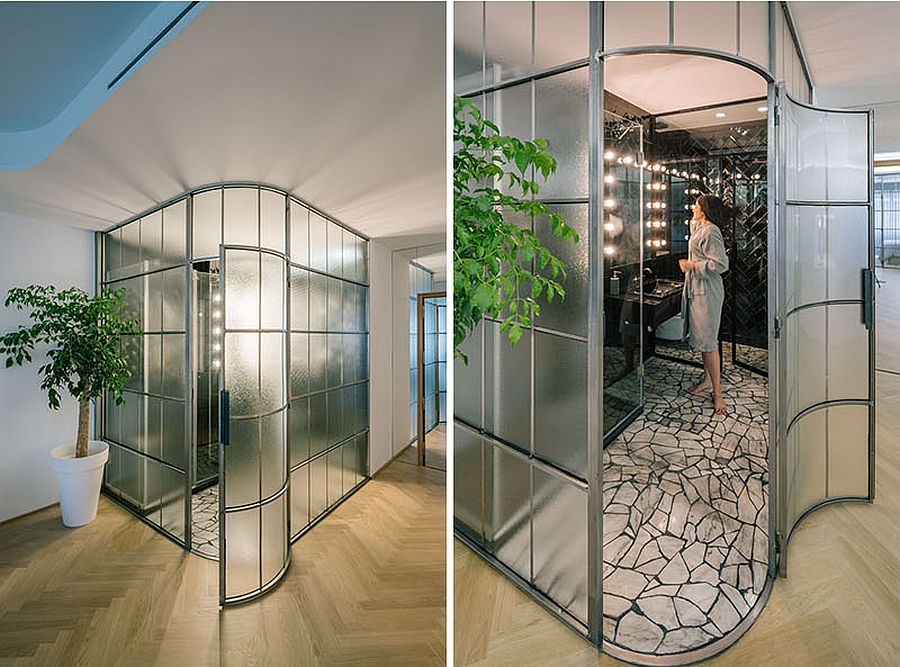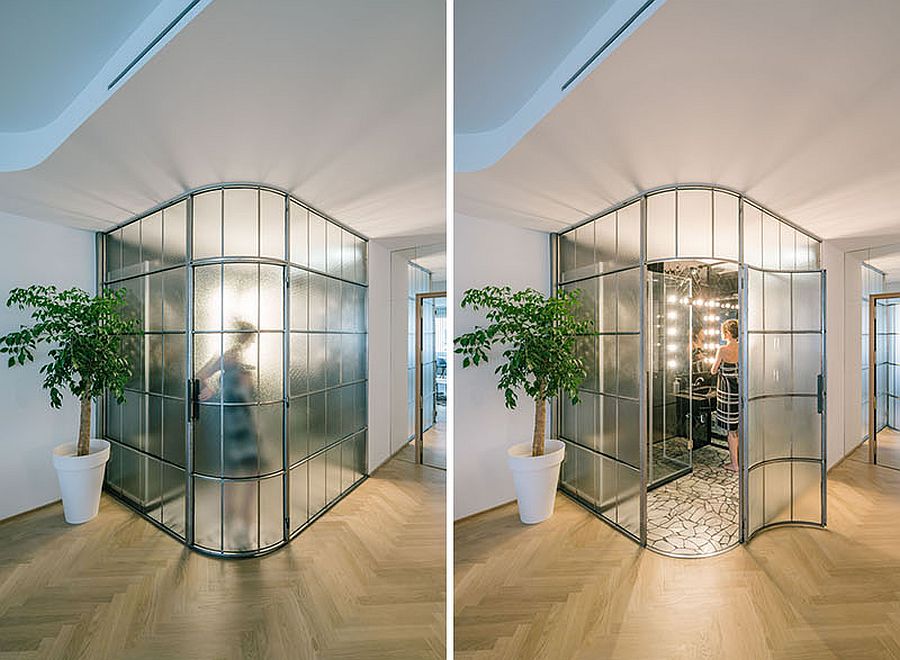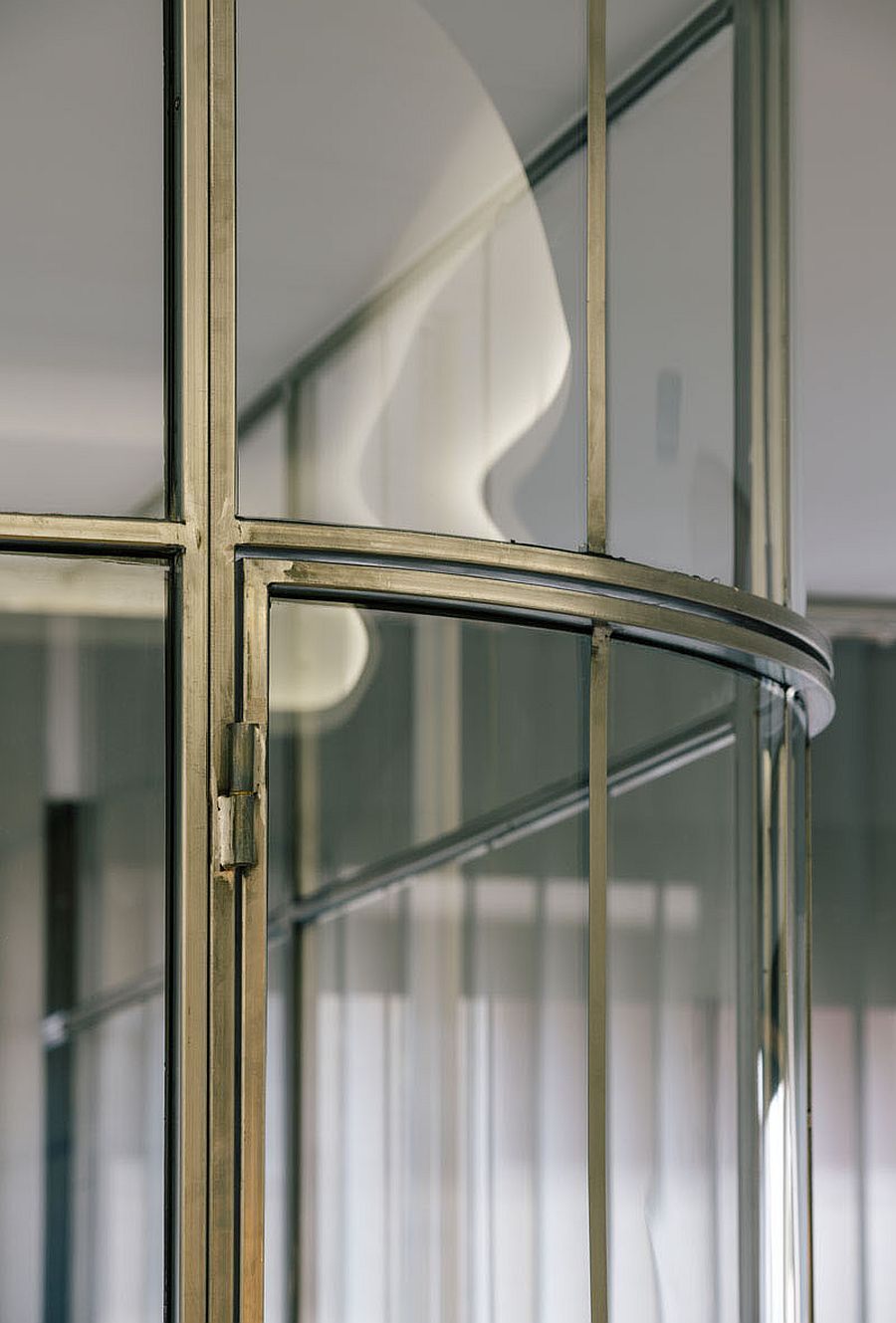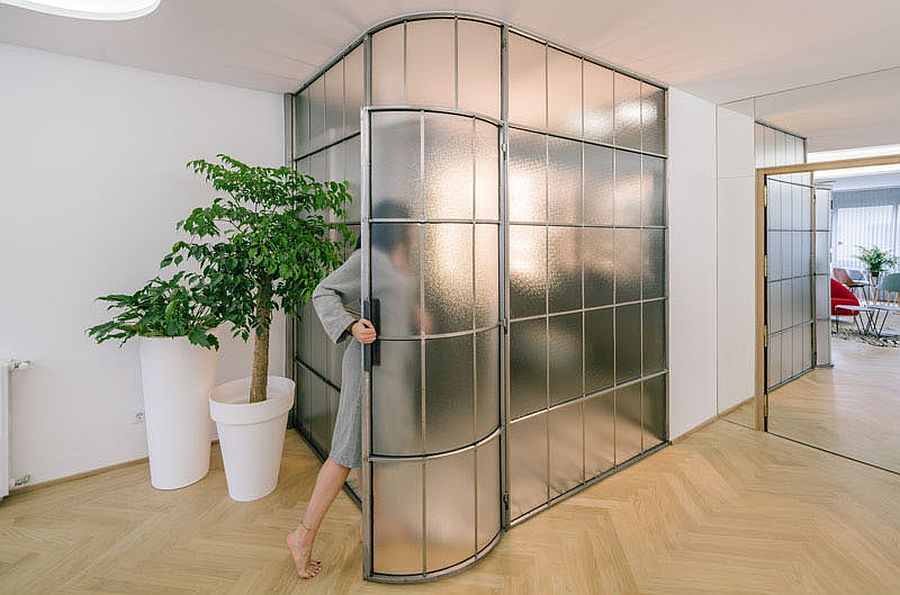 Liked the story? Share it with friends.