A contemporary home can mean different things for different folk. It also means a different design in different parts of the world. Local conditions and topography play a major role in shaping residences and creating smart solutions. In fact, it is a challenging landscape that often gives birth to some of the most breathtaking and unique homes! Art House by Renata Elizondo is one such exquisite home that sits on an inclined lot and overlooks captivating hills and valley in the distance. The house was created using concrete and glass and the textural, visual contrast created by these two elements instantly steals the show!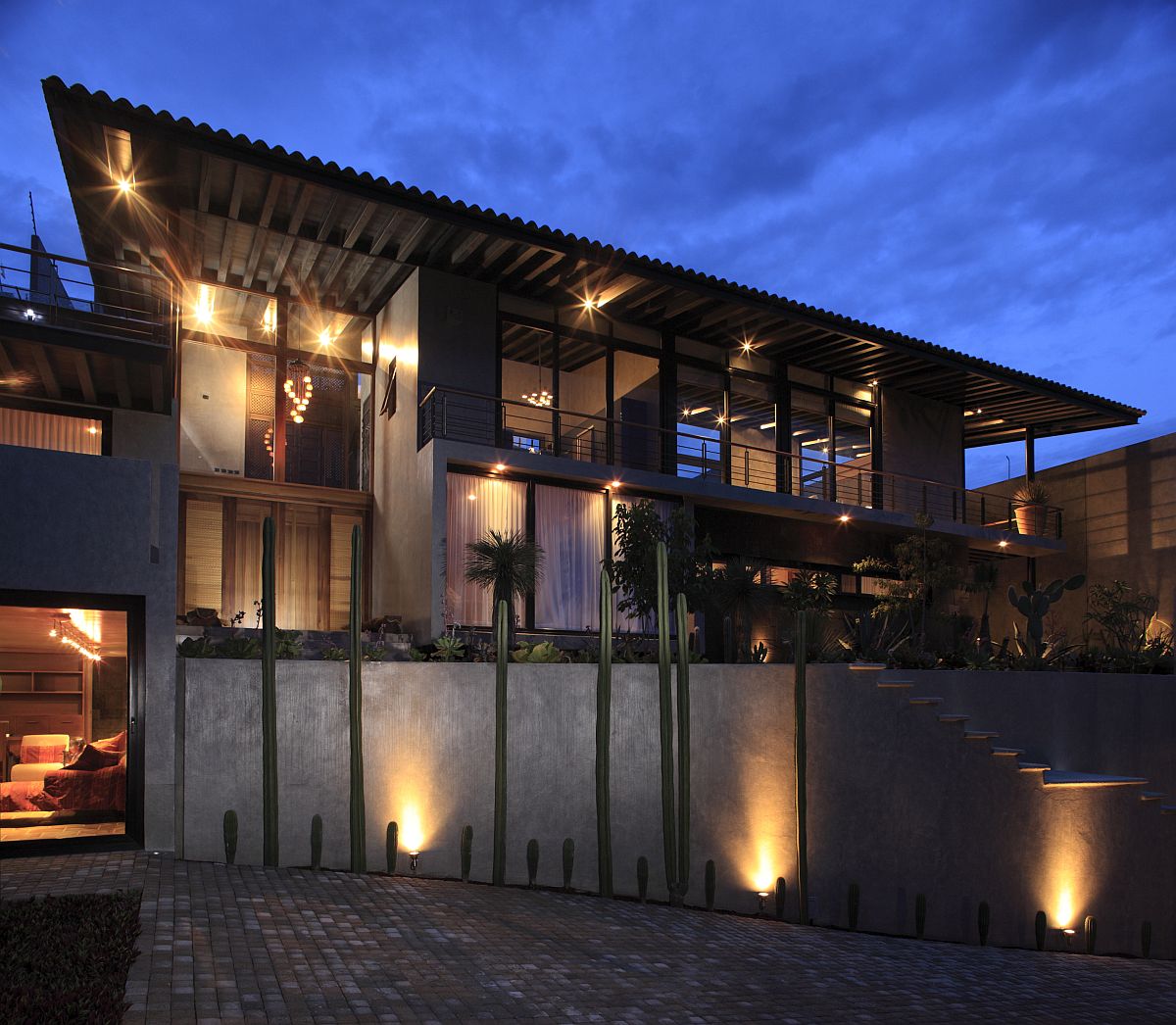 Step in and you see that the materials that shape the façade also continue to make an impact indoors. Despite the street façade of the house being private, it opens up towards the rear section to connect the interior with the yard and pool area. A series of walkways and verandahs around the house also help in improving connectivity and also usher in a cheerful, healthier lifestyle. There is no shortage of natural sunshine in this region of the world and the contours of the home bring passive cooling techniques, which cut back reliance on artificial cooling.
Another interesting feature here is the brilliant deck hat holds the pool area and the garden around it that is filled with desert plants like organs, biznagas, cacti and magueys. A smart setting that is a touch different from most other modern homes you would come across!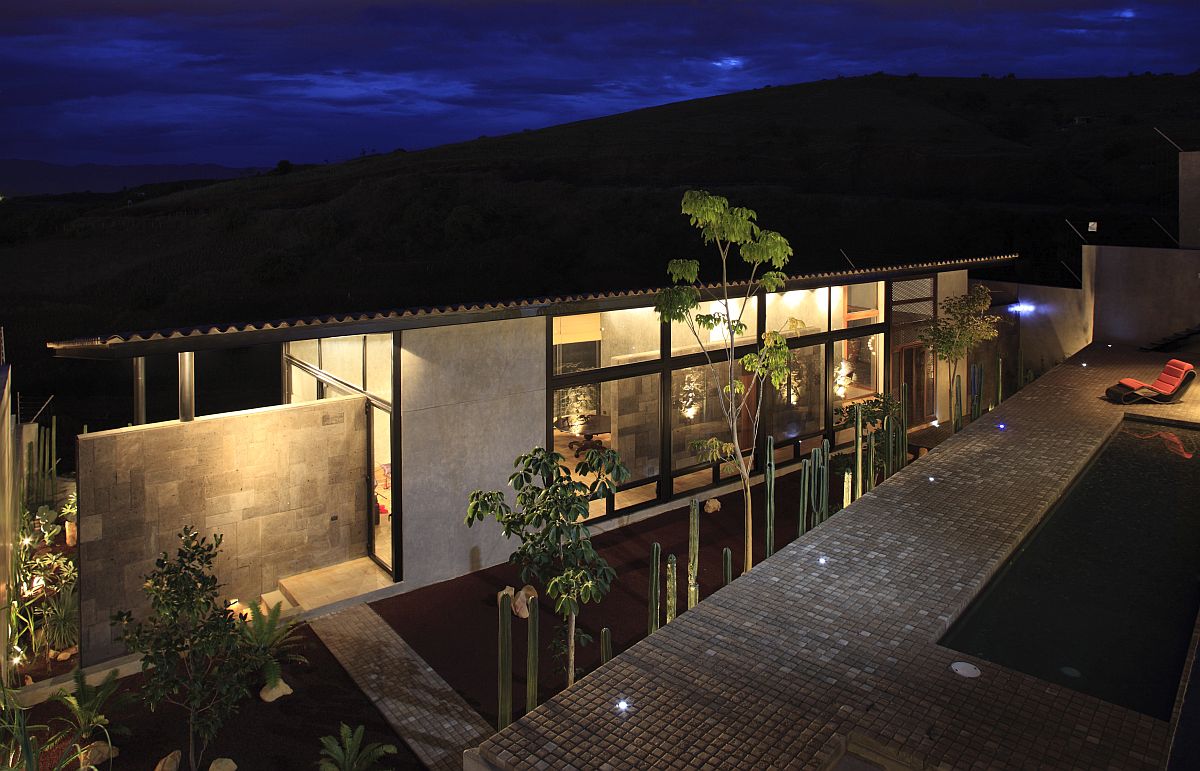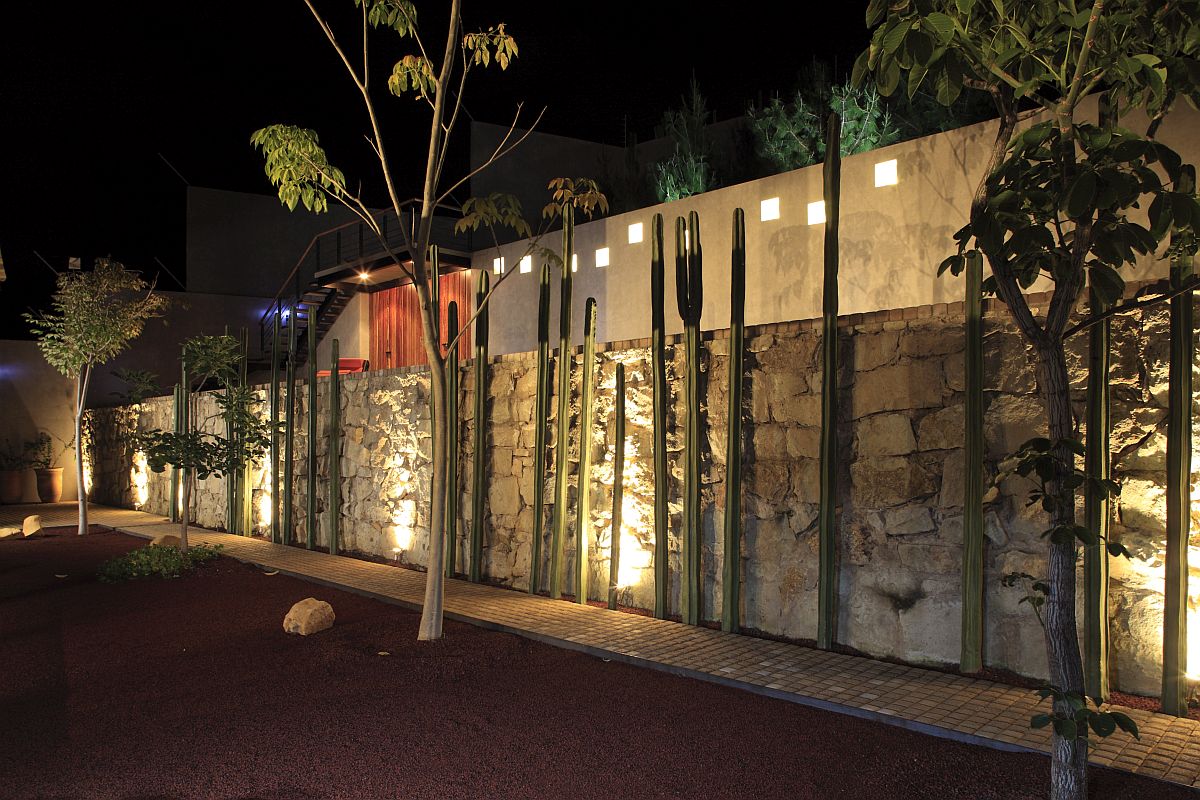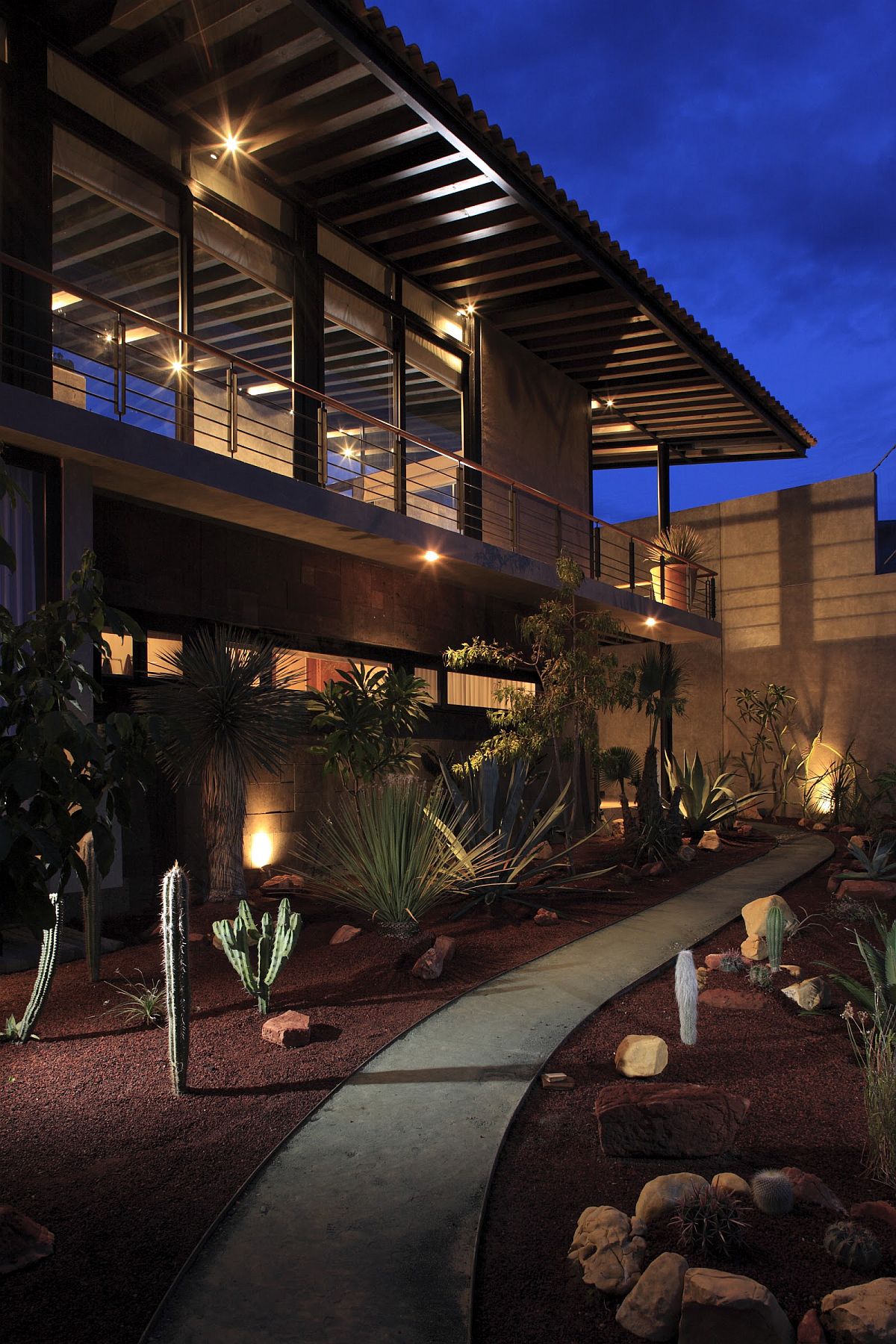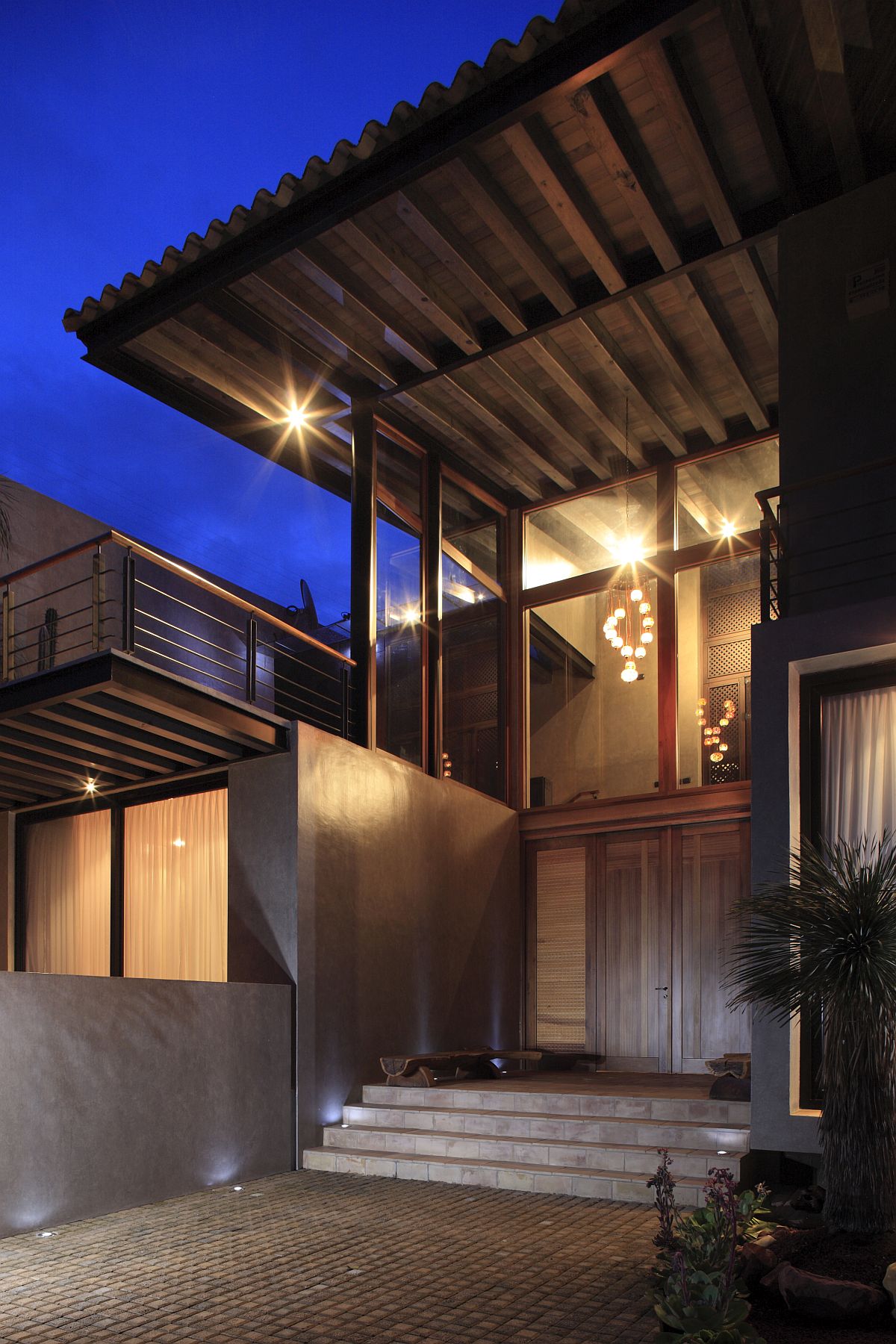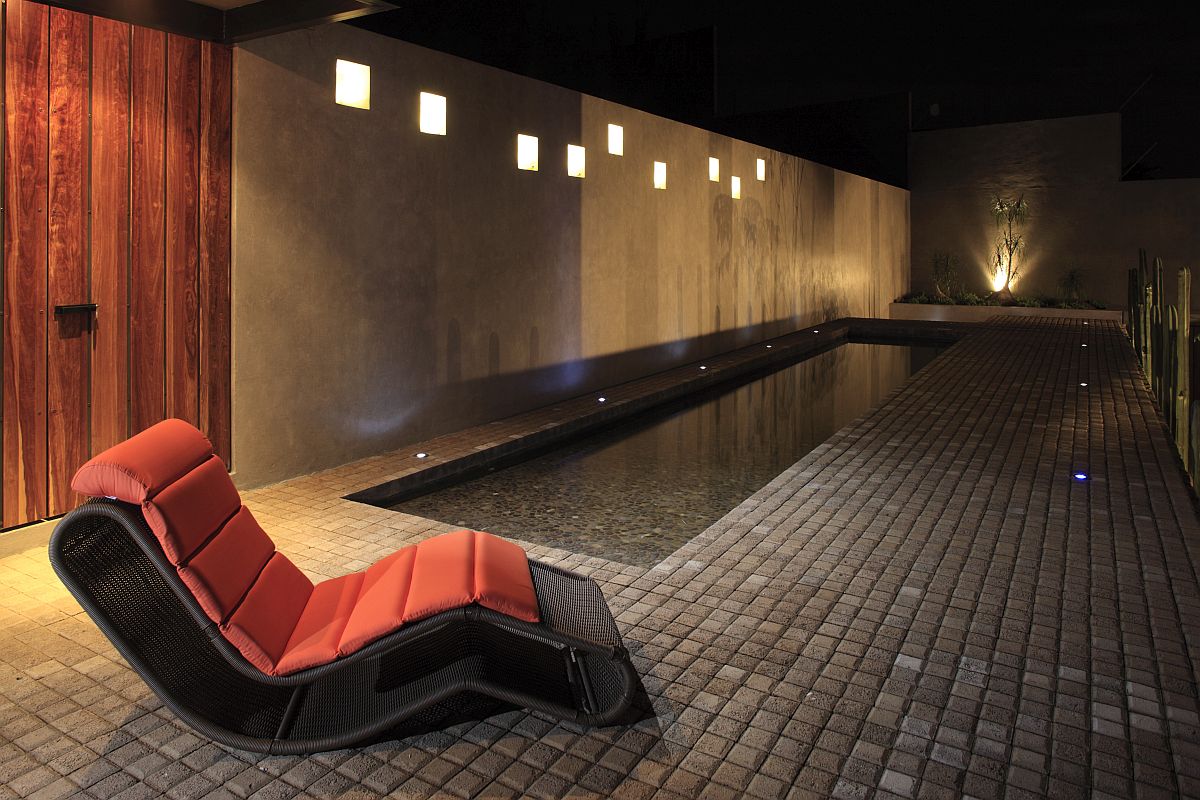 The project responds to the needs of a family looking for a space that would preserve the essence of a Mexican home in a contemporary project with all the comforts of a residential home. A set of terraces are the geometric components by which the house is attached to the property. The pool, the house and the planters in consecutive and descending order are anchored to the property by means of concrete walls.