A healthy and happy life is one that is in harmony with nature and allows you to enjoy the landscape that surrounds you even as you respect it. That is just what you get at the imposing Walkway House in Brazil that combines three different residential blocks with a series of walkways and sheltered spaces that connect different parts of the home seamlessly. One room flows into the next in the open living space with a multi-level interior featuring kitchen, dining area and other social zones. Glass doors and windows connect the home with the exterior with the line between the two being constantly blurred. Designed by TETRO Arquitetura, the house feels warm, charming and inviting…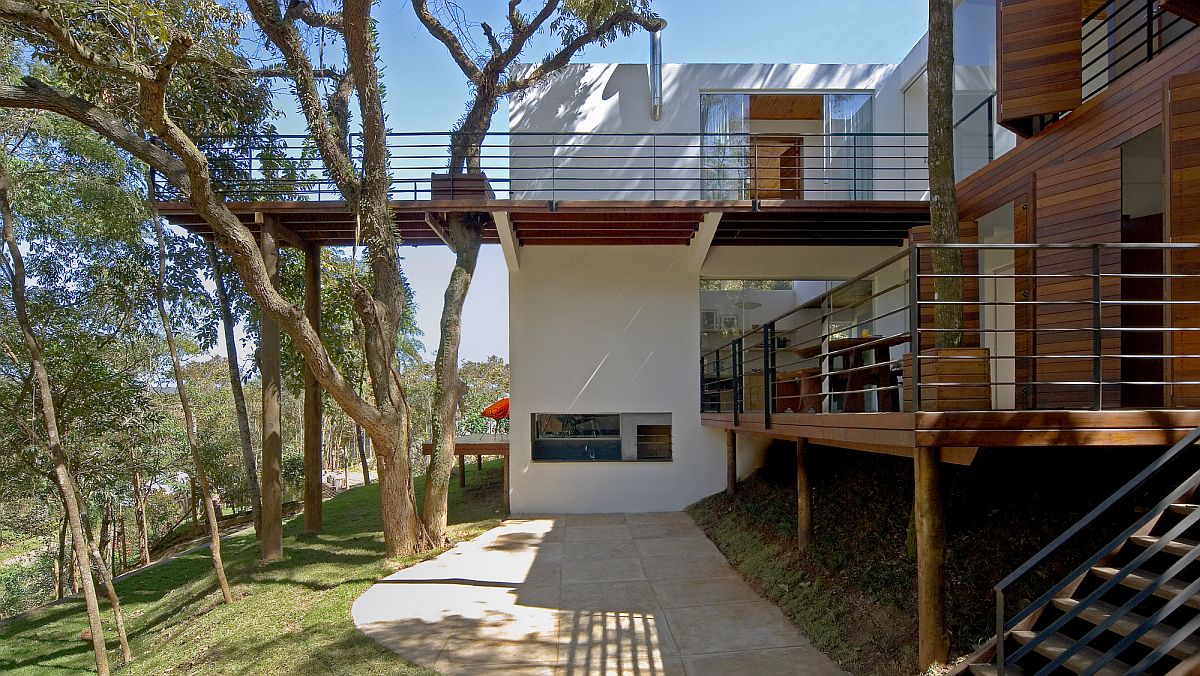 One of the main reasons for dividing the house into three different blocks was to preserve the natural greenery on the lot and to ensure that no indigenous trees are disturbed during the construction The house itself has been built keeping in mind sustainable design principles and with passive heating and cooling techniques, canopy around the residence plays a big role in shaping the atmosphere inside. The house is just a 30 minute drive away from Belo Horizonte and despite sitting on an angled plot; you do not really feel the slope once you are inside the Walkway House.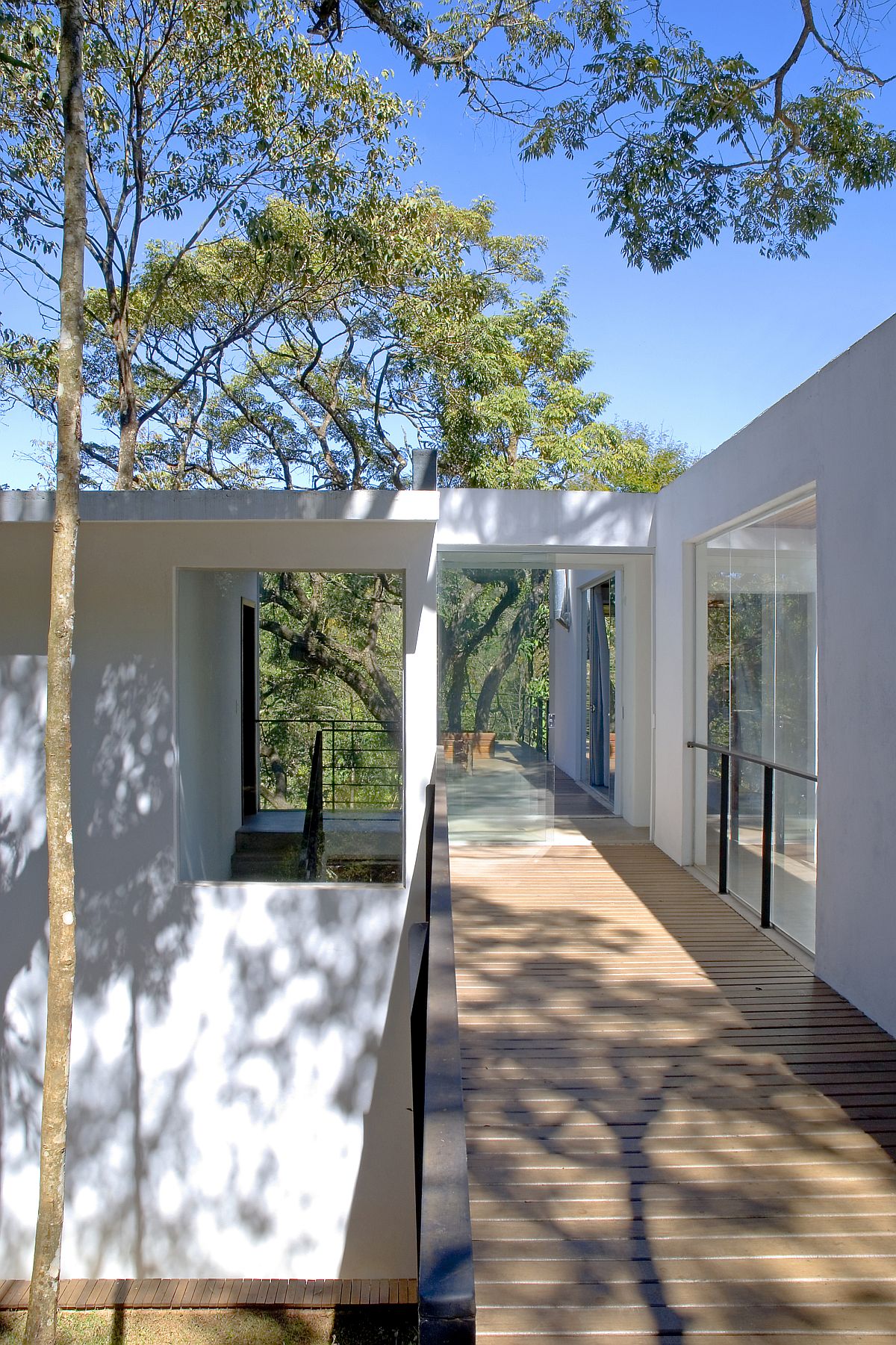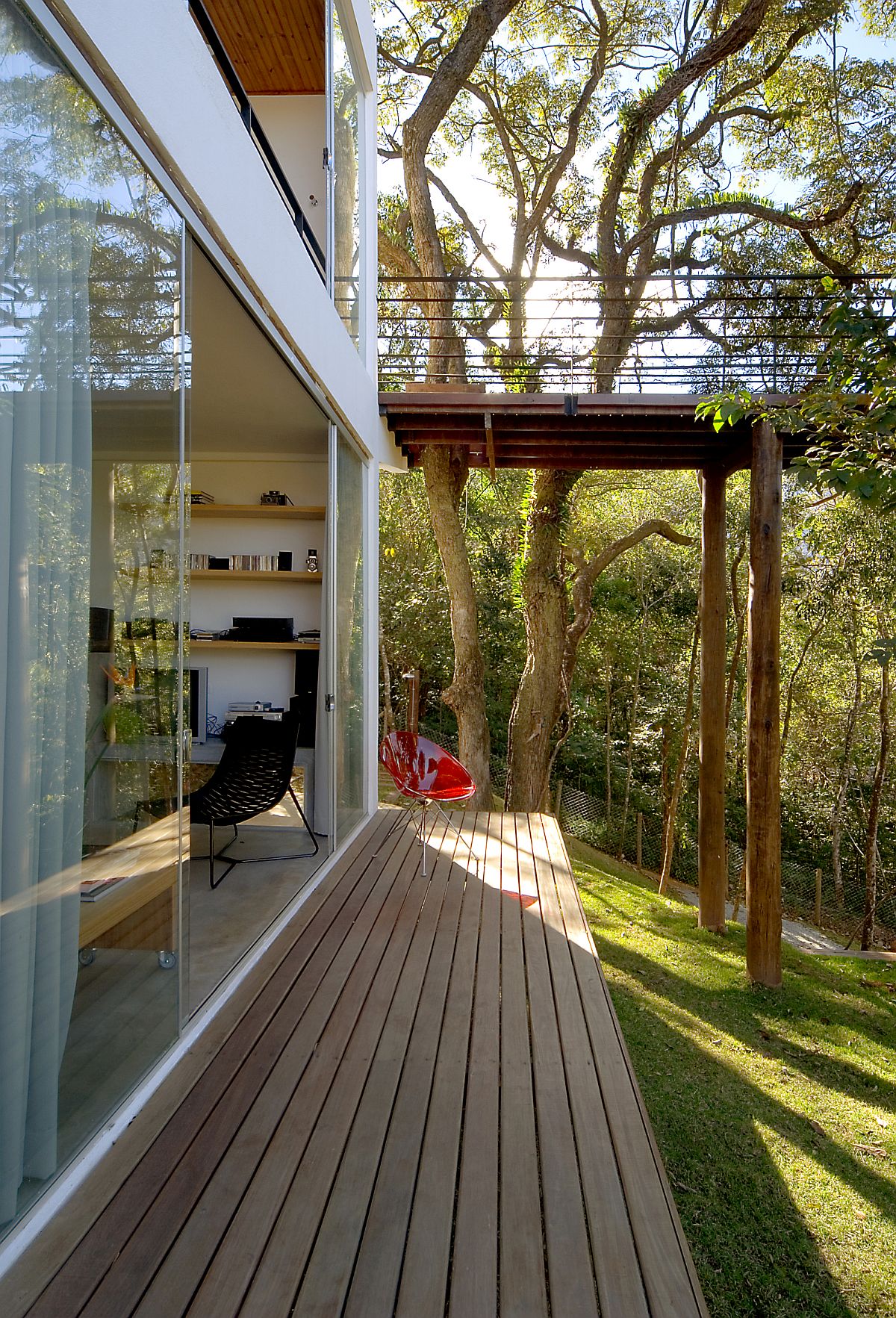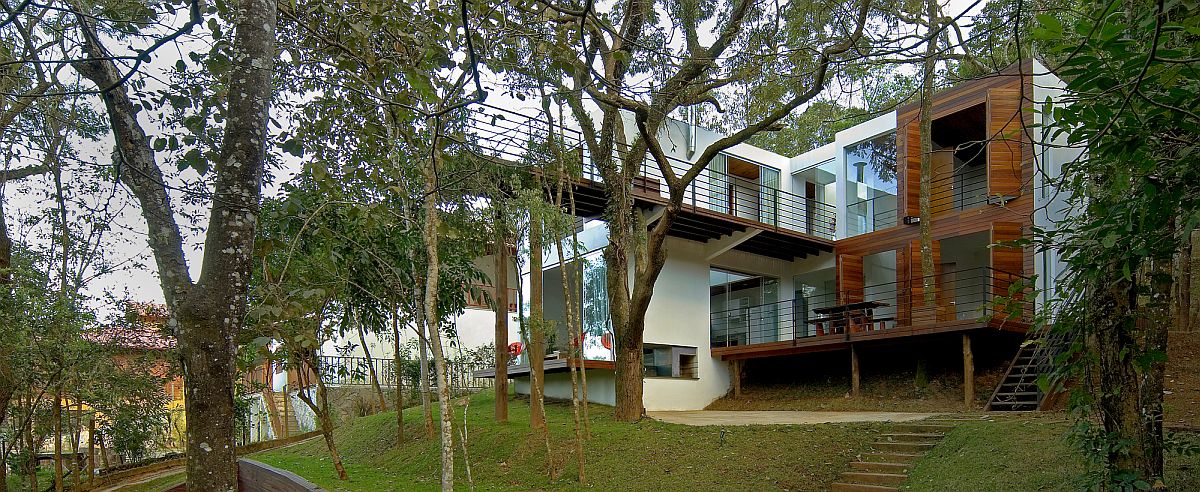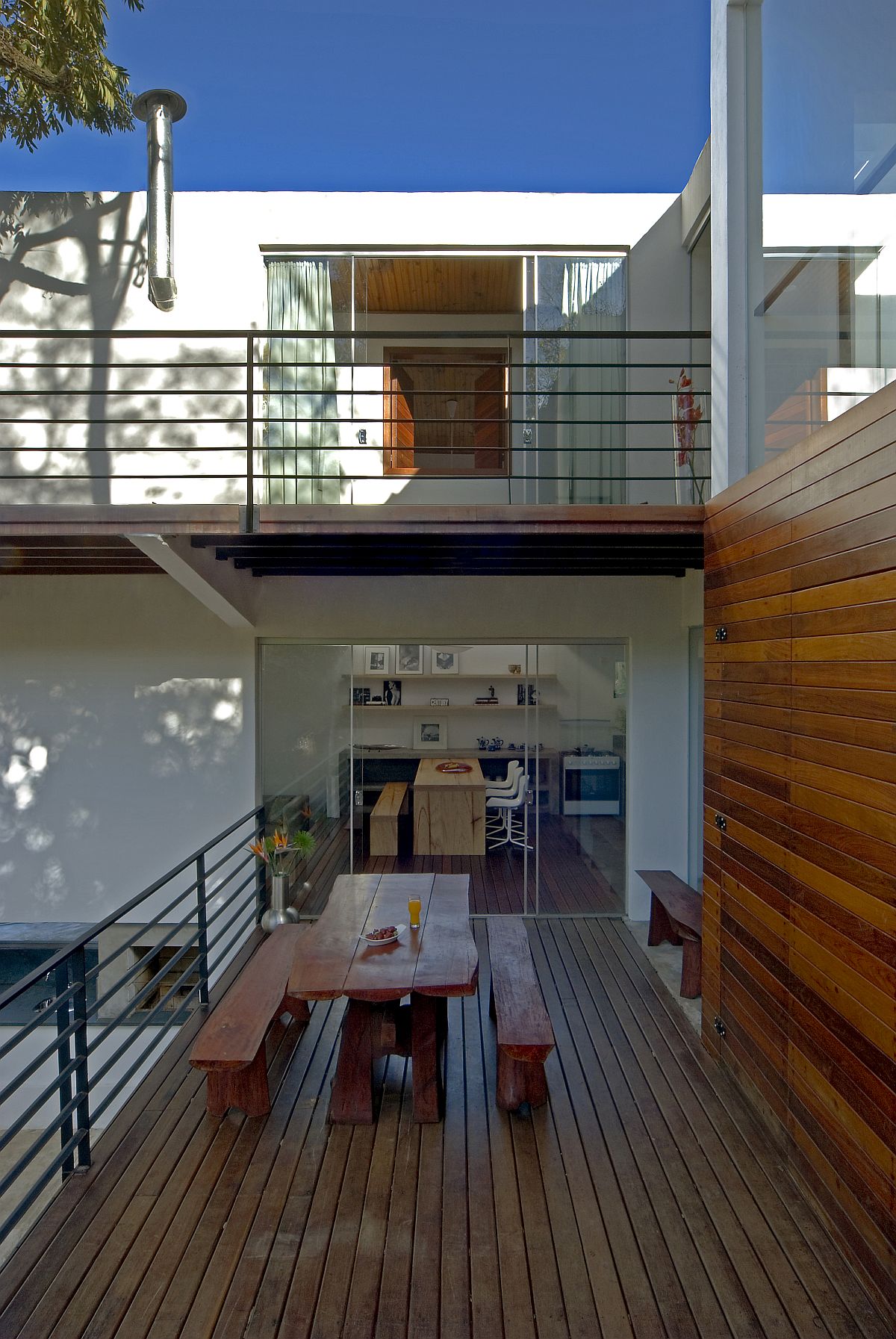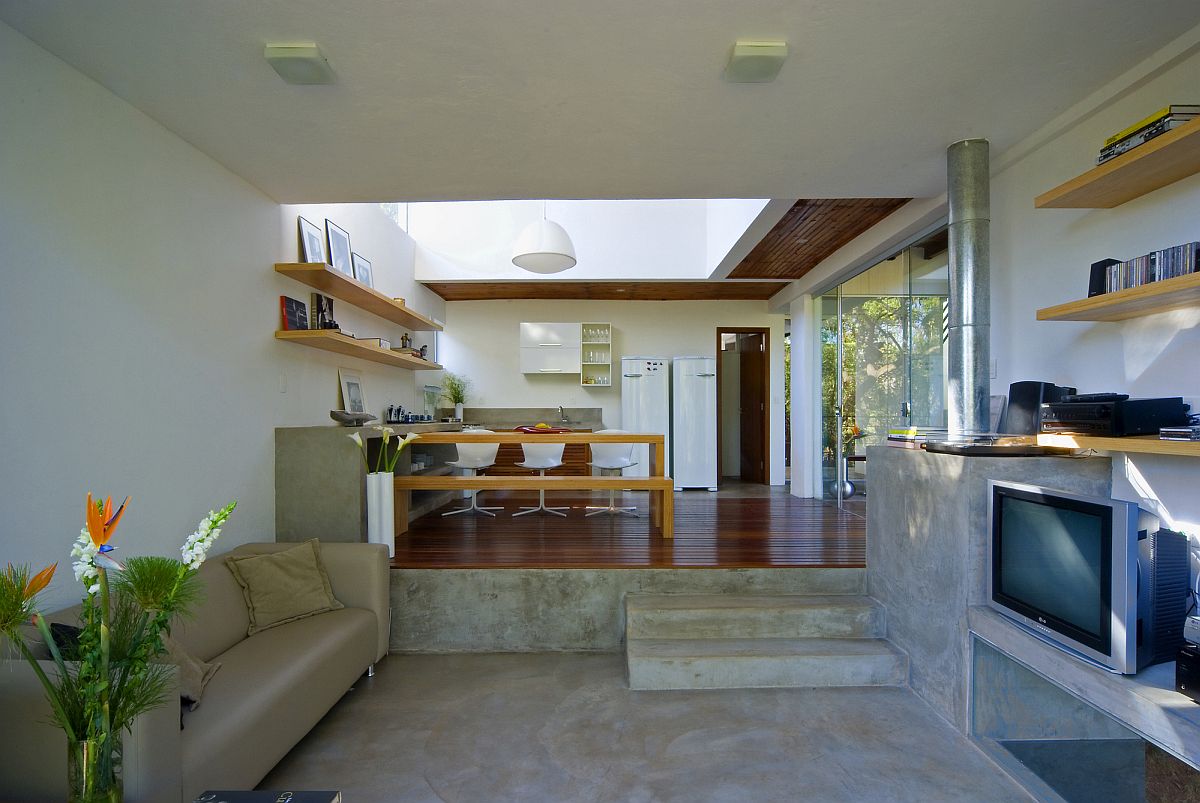 Both the living area and the bedroom offer beautiful and unabated forest views and a long deck floats into the forest and cantilevers at a height of 9 meters above ground. Concrete, polished finishes and wooden décor complete a modern Brazilian home that puts nature at forefront. [Photography: Eduardo Eckenfels]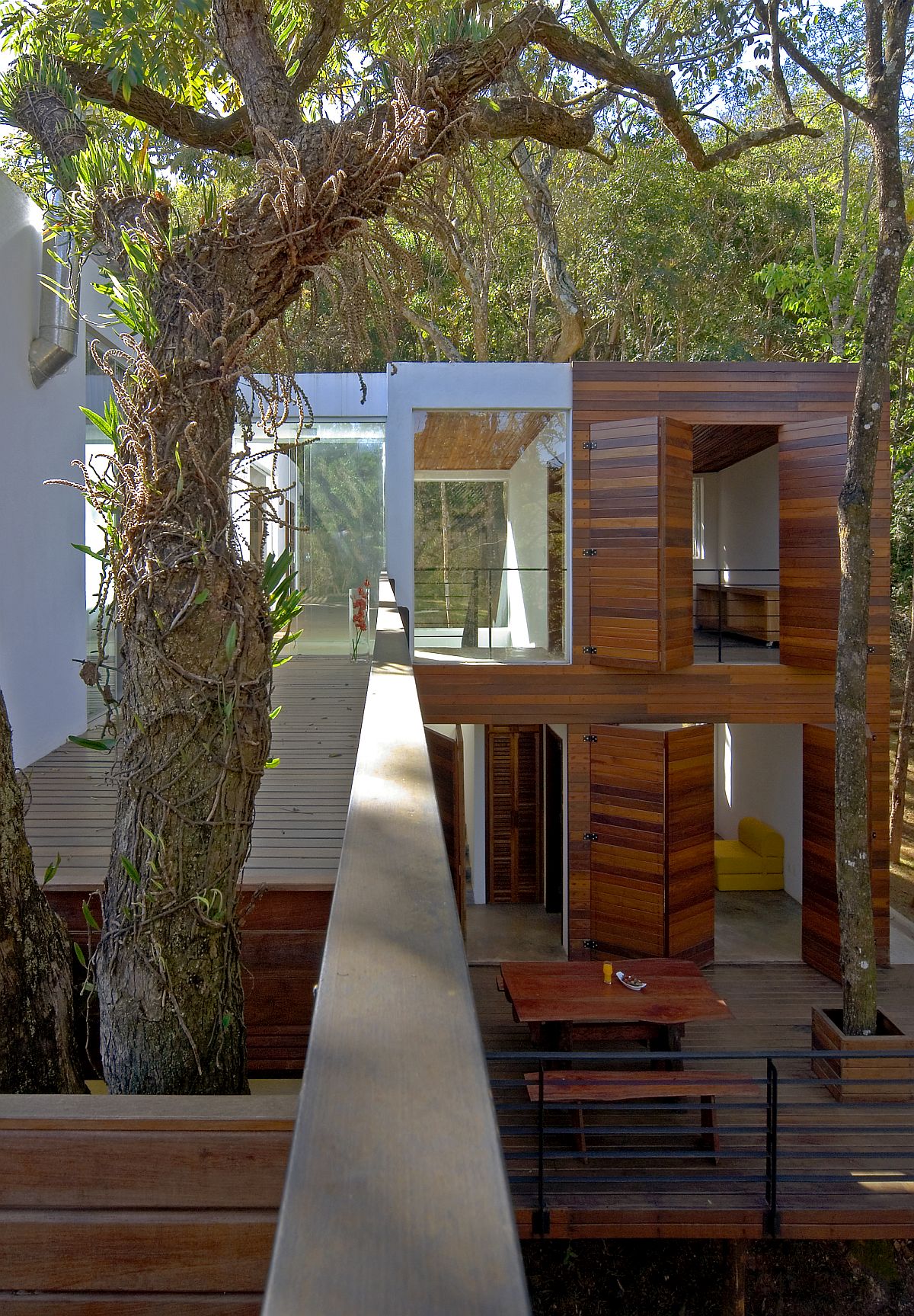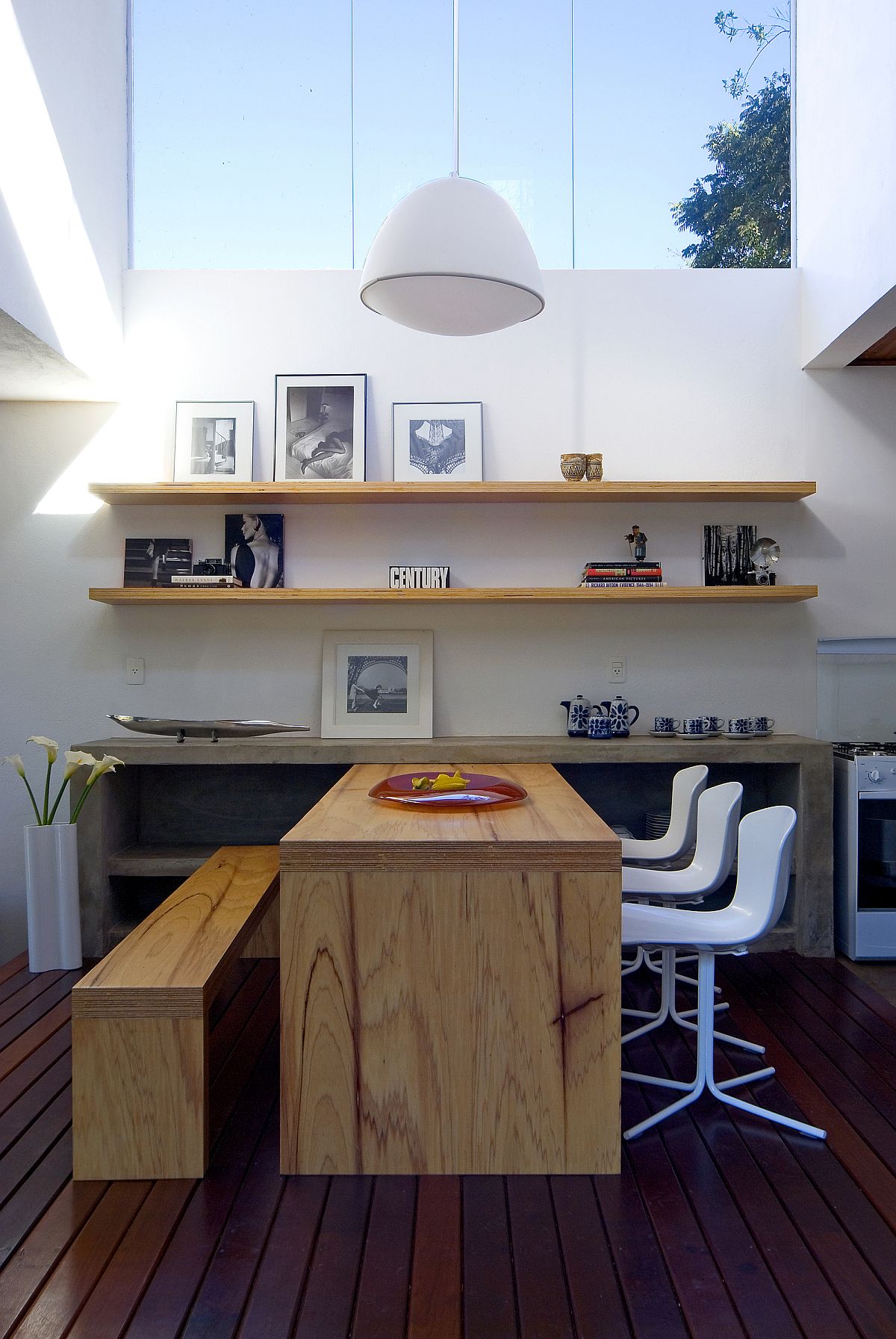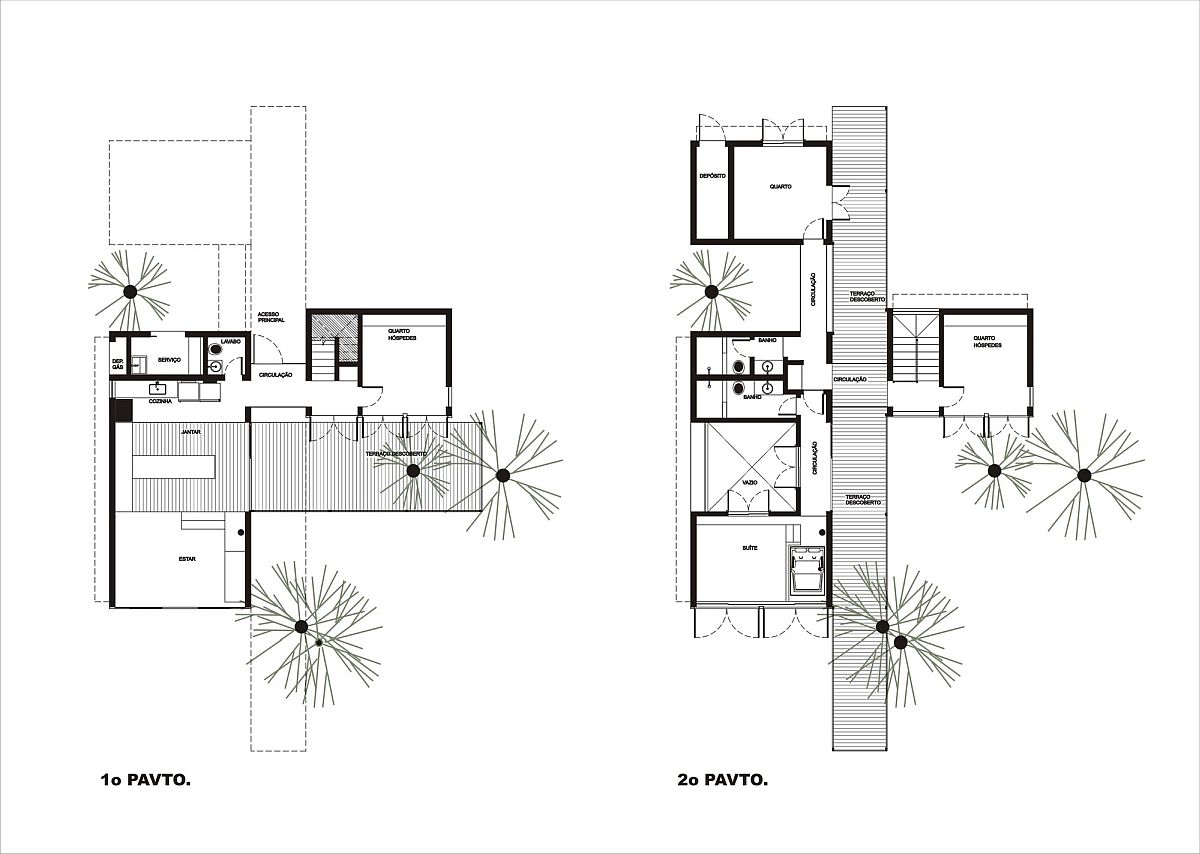 Liked the story? Share it with friends.