The gable roof is usually also known as a pitched roof. As the name suggests, it's a type of roof with two sloping sides that peak at the top center. A gabled roof is usually preferred because it prevents water from dripping from roof sheds and it is low cost compared to other kinds of roofs like the gambrel or flat roof. Gable roof designs can be tweaked using colors, shapes, and location, although there are not so many existing types. If you want a mix of decor, functionality, a modern look, and elegance, the gable roof will definitely achieve all that for you.
1. Front Gable Roofs
This type of roof dates back to the pre-colonial era. The front gable or front porch gable is usually a false front roof which is not an actual roof itself. This kind is suitable if your house is already built and you want an addition for decoration or other purposes. It's very good as a form of aftertouch if you've already finished with your roofing and want an extra touch. The only disadvantage of the front gable is its vulnerability to wind. For your front porch gable roof, you can switch up the aesthetics with different shapes of wooden or brick designs directly under the roof, you can also give it a nice color as well so that your front porch can make the perfect first impression for your home. One elegant thing you can use to add aesthetic for this roof is beautiful bright windows that call attention.
2. Dutch Gable Roofs
This is a sort of roof most commonly used as a mid-point between the hip roof and gable roof as it is a hybrid of both. The roof looks like a hip roof with a gable roof at the top. This type of design can also work if you have already constructed your roof and want an addition. The Dutch gable roof is beautiful and different, and what it does essentially is to provide more space. So for example, if you're looking for more attic space but don't want to choose between the gable roof and the hip roof, the dutch gable roof is perfect to achieve that. While this gable roof design idea creates more space and more beauty, you should be careful with the construction because it is prone to leaking if not properly done.
3. Cross Gable Roof
The cross gable roof is a roof with at least two gables combined together at a perpendicular intersection. This design gives your house a very beautiful view and the design is attention-calling in such a way that you can simply seat outside your house and get lost staring at it. You can have up to four gables combined at each angle of your house. This design definitely outperforms most others in creating space because you have 4 times what you can get with the front gable roof for example. Although the cross gable roof is one of the hardest and complicated gable roof designs, it's undoubtedly beautiful, and obviously, few of the best things come easy. You can also add beauty to this design by the materials attached directly under the roof.
4. Side Gable Roof
The side gable unlike other forms of gables does not have the gable on the roof facing the main street but is rather structured facing the side of the house. You could install a side gable roof to improve the view of your house from a particular angle other than the front/rear. Another thing that this design does for you is that; in instances where the wind blows in through the front/rear of the house, be rest assured that you are safe.
5. Boxed Gable Roof
The boxed gable is actually a standard gable roof but in this case, the triangular part of the roof is more outlined and extended at each end of the gable roof. So the roof makes the house appear longer and definitely, gives you much more space on the inside and room for aesthetics on the outside. If you take your time with this roofing design idea, you could convert your bland design to a beautiful masterpiece that will definitely have people asking how you achieved it. Like some of the other kinds, you also have to be careful as it can be prone to leakages as well.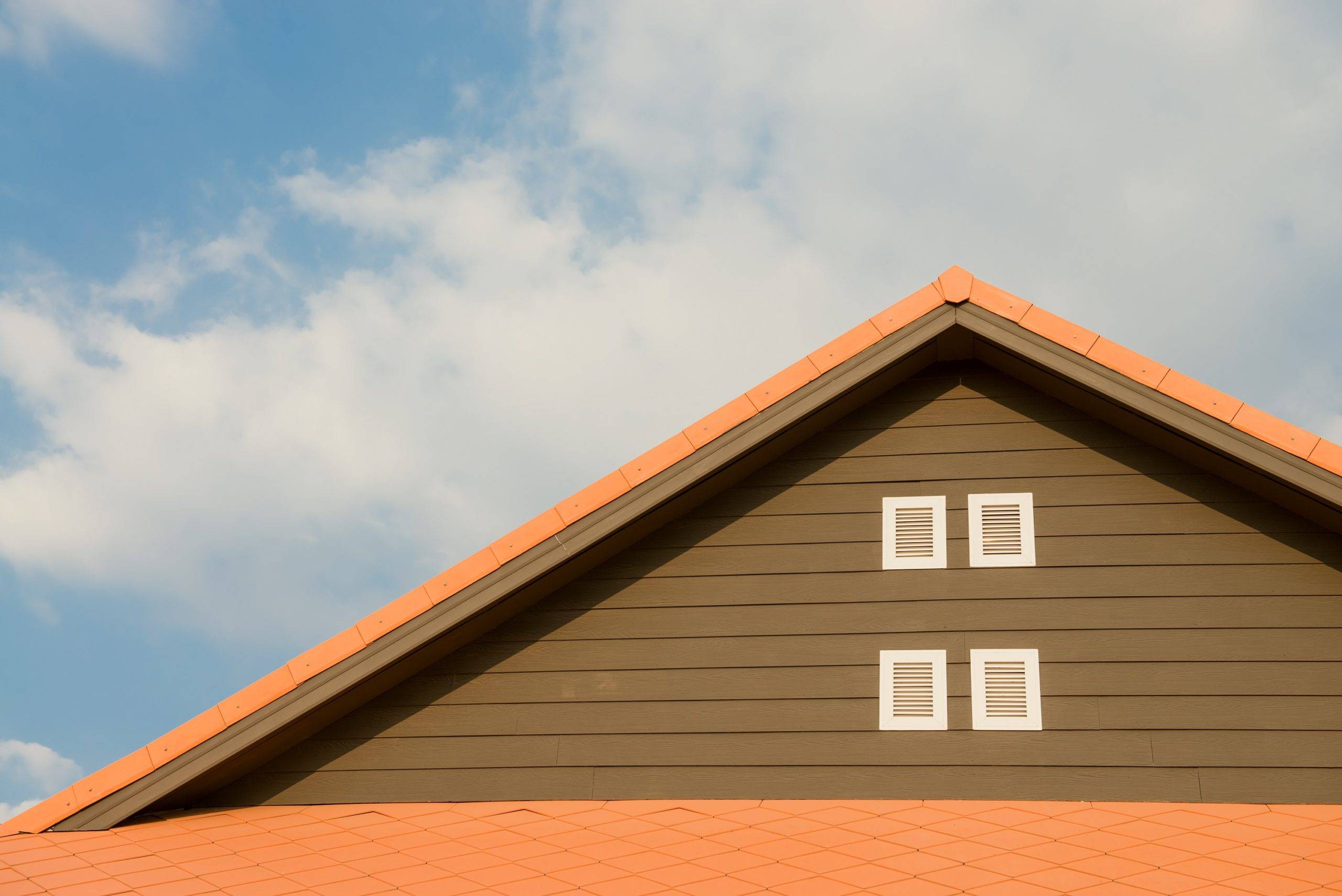 6. Wooden Gable Roof
Building a gable roof requires the best of materials to increase aesthetic and solve all the problems of leaks and strong winds. That's why the wooden gable roof is a most formidable idea to many minds. Having a wooden Gable roof could be the perfect choice of roofing for you as it's best for all weather. Another good thing about them is that they are heat-resistant to sun rays providing a perfect temperature in the room.
7. Asphalt Shingle Gable Roof
Gable roofs are the easiest roofs to shingle using asphalt because of the structure of the roof running from the top sloping down, and the asphalt shingles are installed in that order. The asphalt shingle roofing is best if you are aiming at reducing costs and want the best value for your money. Want an easy-to-install and affordable roofing idea? Then the asphalt shingle is your best bet.
Gable roofs are definitely a beautiful addition to your home, and like all other design ideas, you can tweak, add, remove, and adjust to your taste. There is a wide range of gable roof designs to pick from, and they are all durable and astonishing. However, remember that they might not be so easy to change once fixed, so you should be certain before going with any of these ideas.