An apartment spread across 70 square meters does not feel like one with loads of space, but at the same time it is not one of the ultra-tiny homes that need to go to extremes to create a cheerful and stylish living environment. Located in Brasilia, Brazil, Apartamento Trama was revamped and given an entirely new look by Semerene Arquitetura Interior to meet the needs of a young, urban couple and their fast-paced lifestyle. The rejuvenated living space is now far more open and inviting in its appeal, with a fabulous kitchen and an ergonomic dining space integrated into the large area. The result is a home where each room flows into the next effortlessly!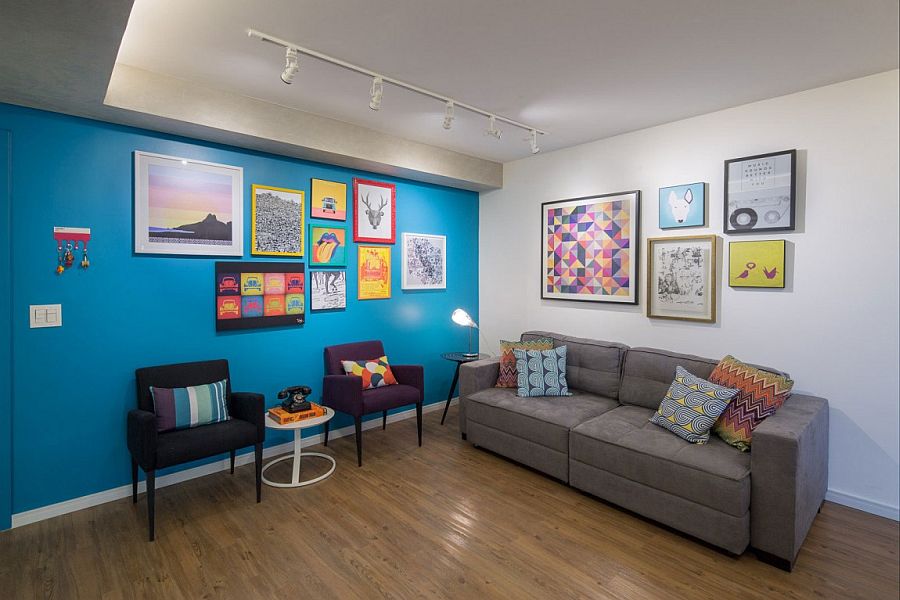 Designing multi-functional spaces that grow and adapt with the varying needs of the homeowners was the priority here, as the new dining area and kitchen becomes the social zone with its unique design and space-saving features. The dining table seems to wrap around the central kitchen island, even as a metal and glass shelf demarcates this stylish space from the living room. A beautiful blue accent wall and pops of yellow along with colorful artwork ensure that there is never a dull moment here. With a smart utility nook and a home office tucked behind sliding wooden doors, the apartment offers a lot more than meets the eye.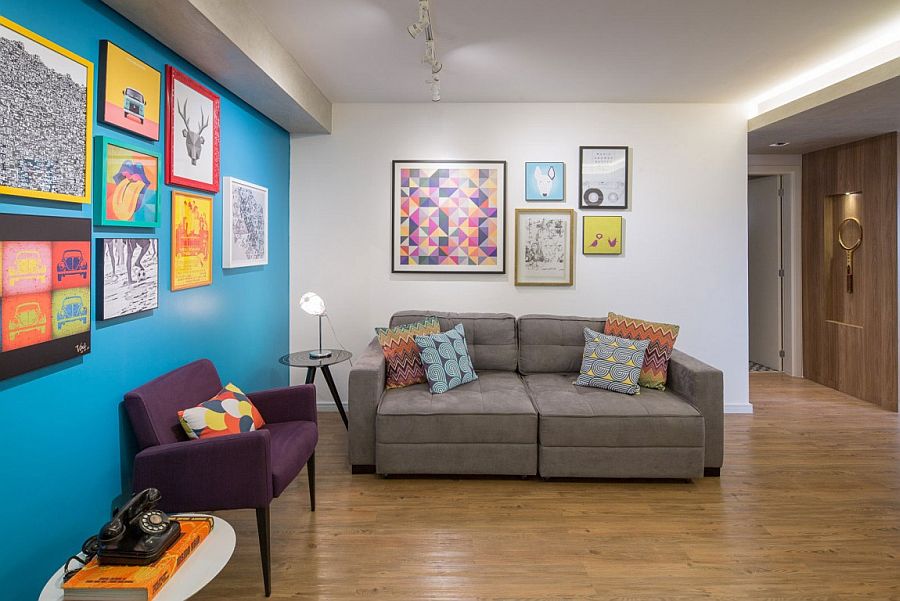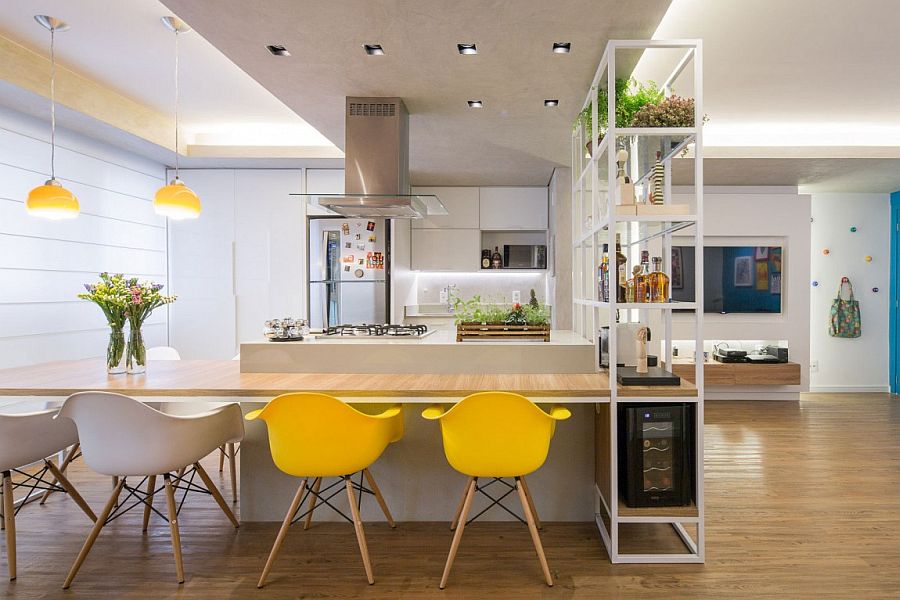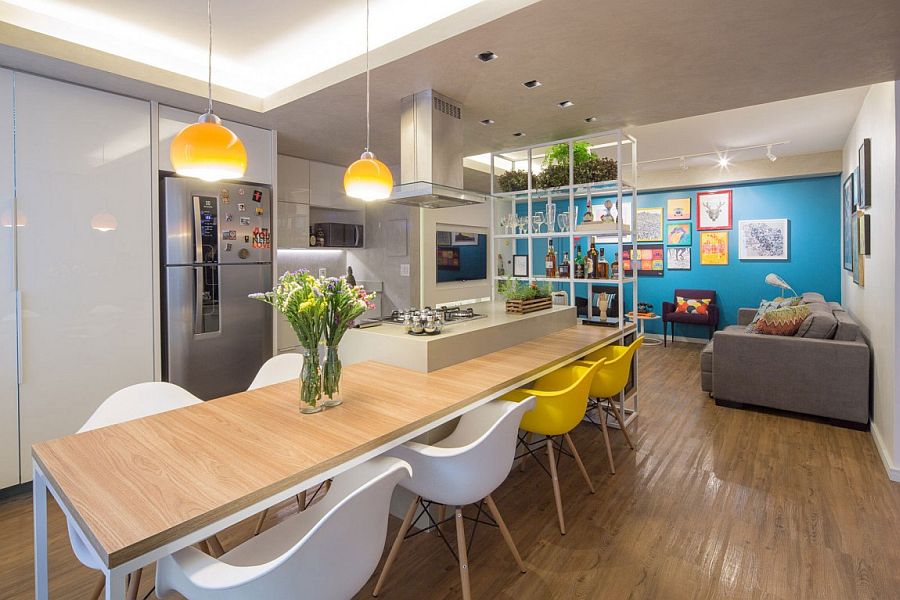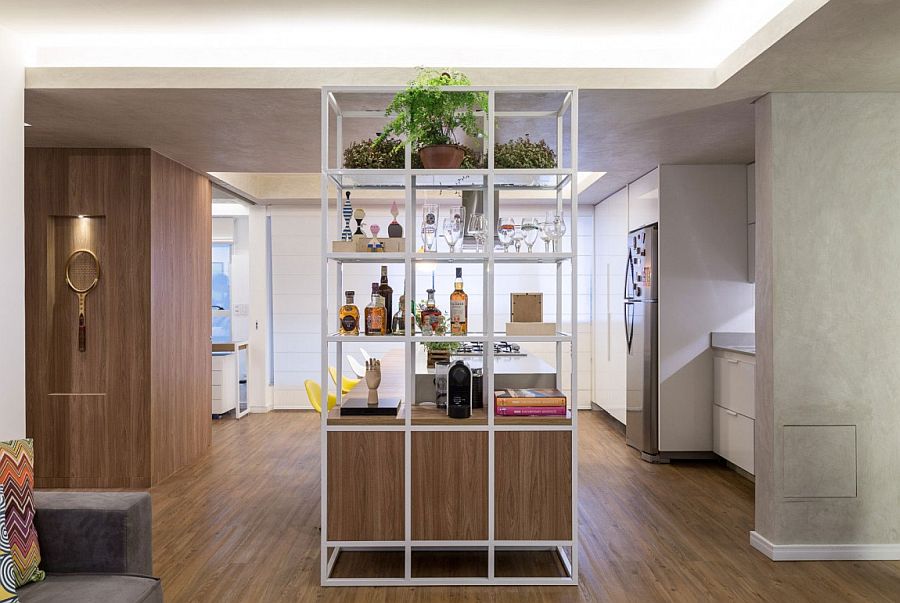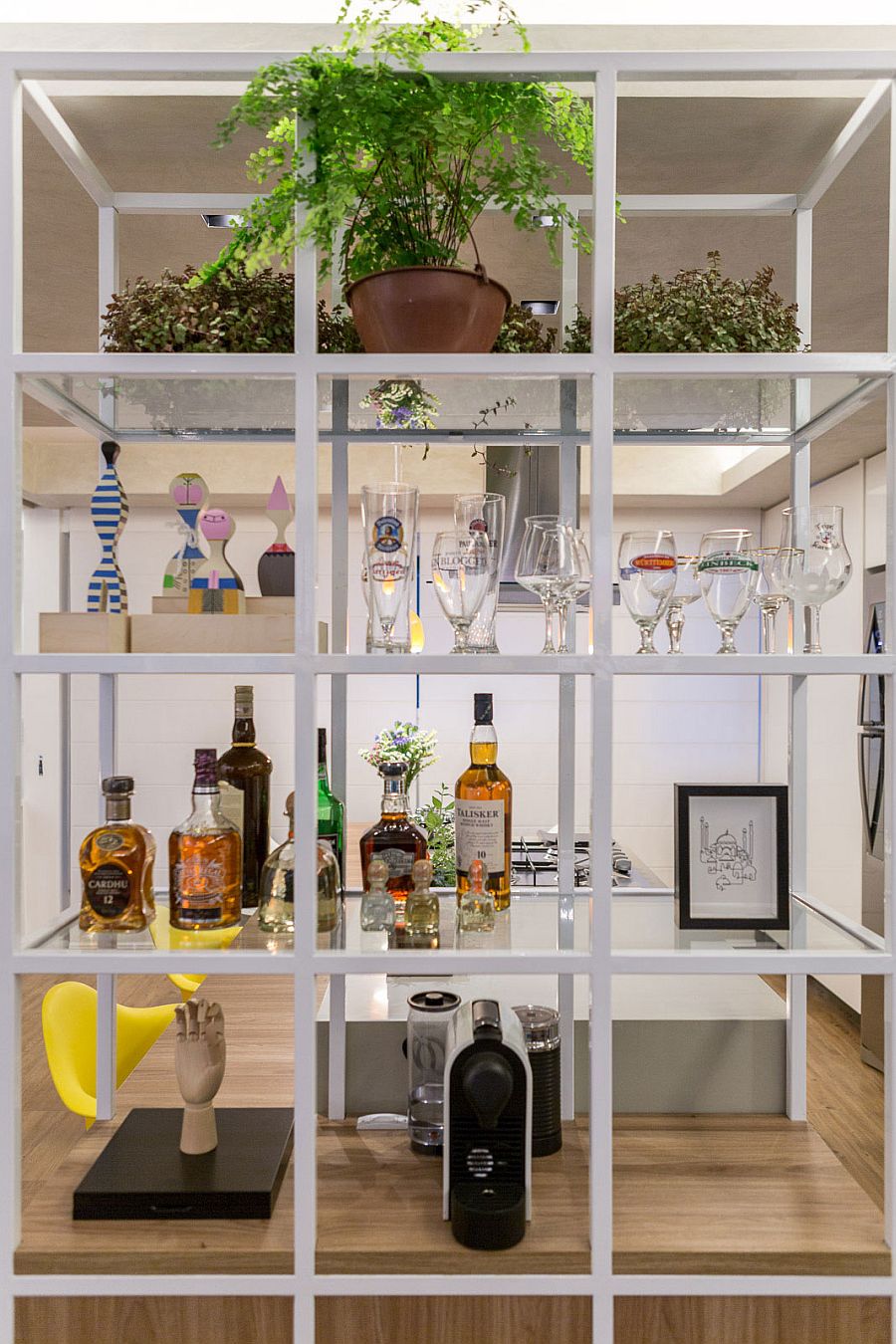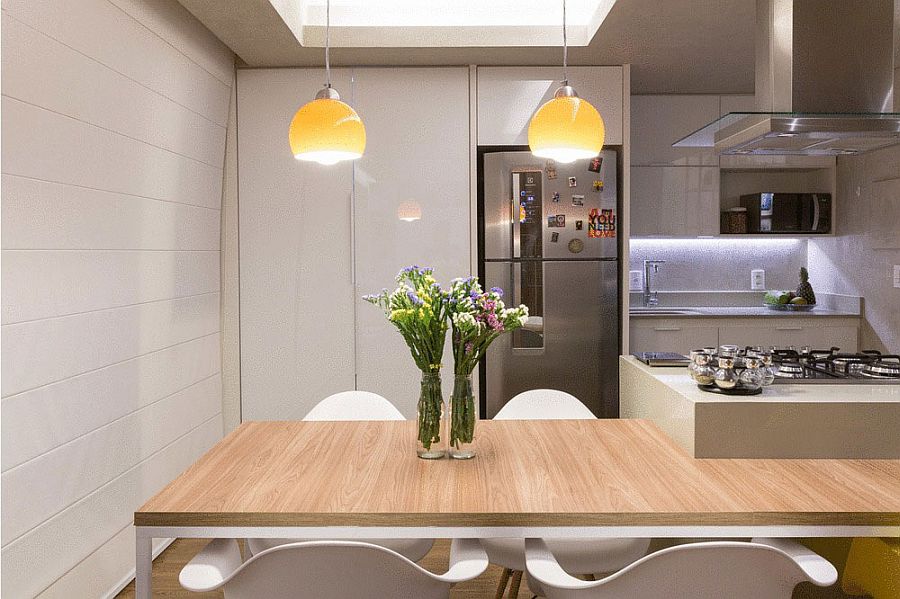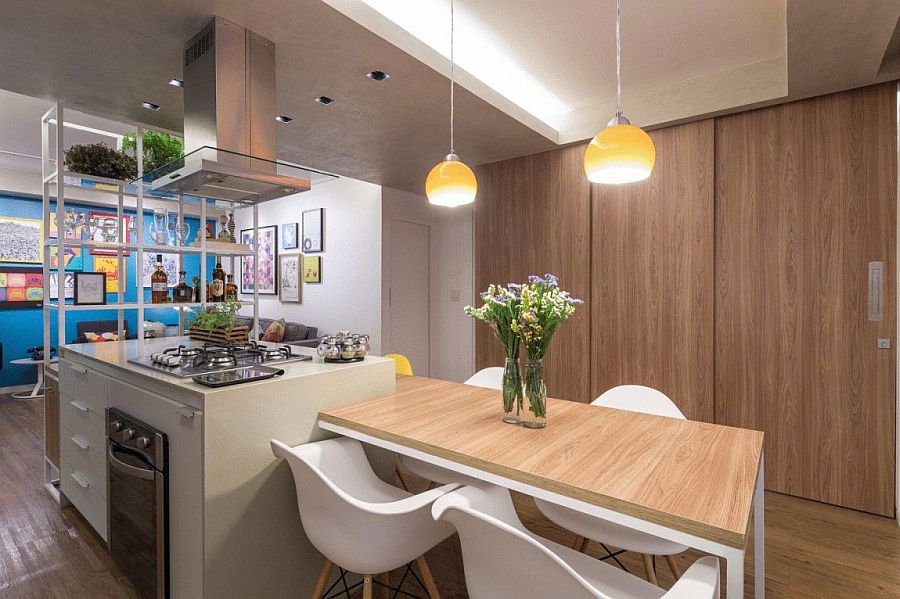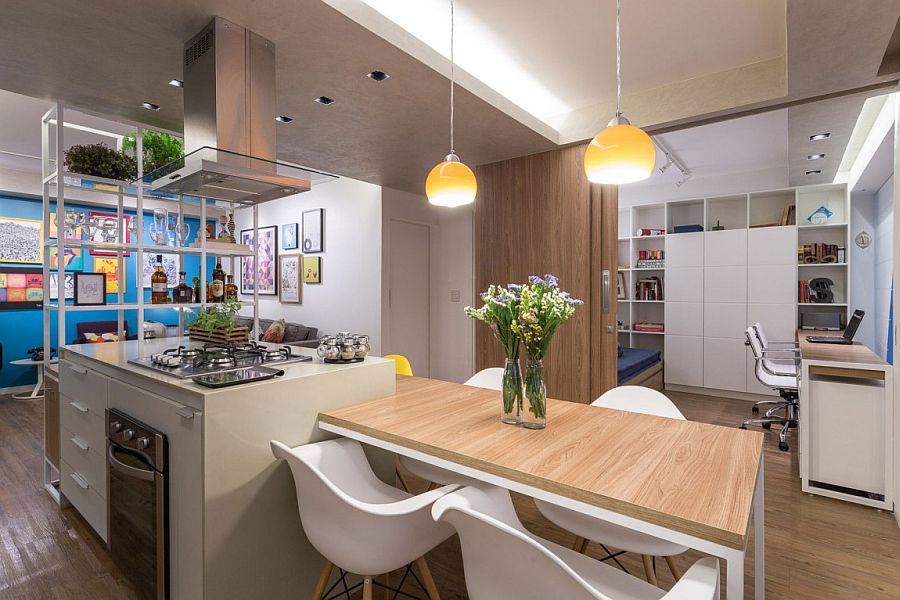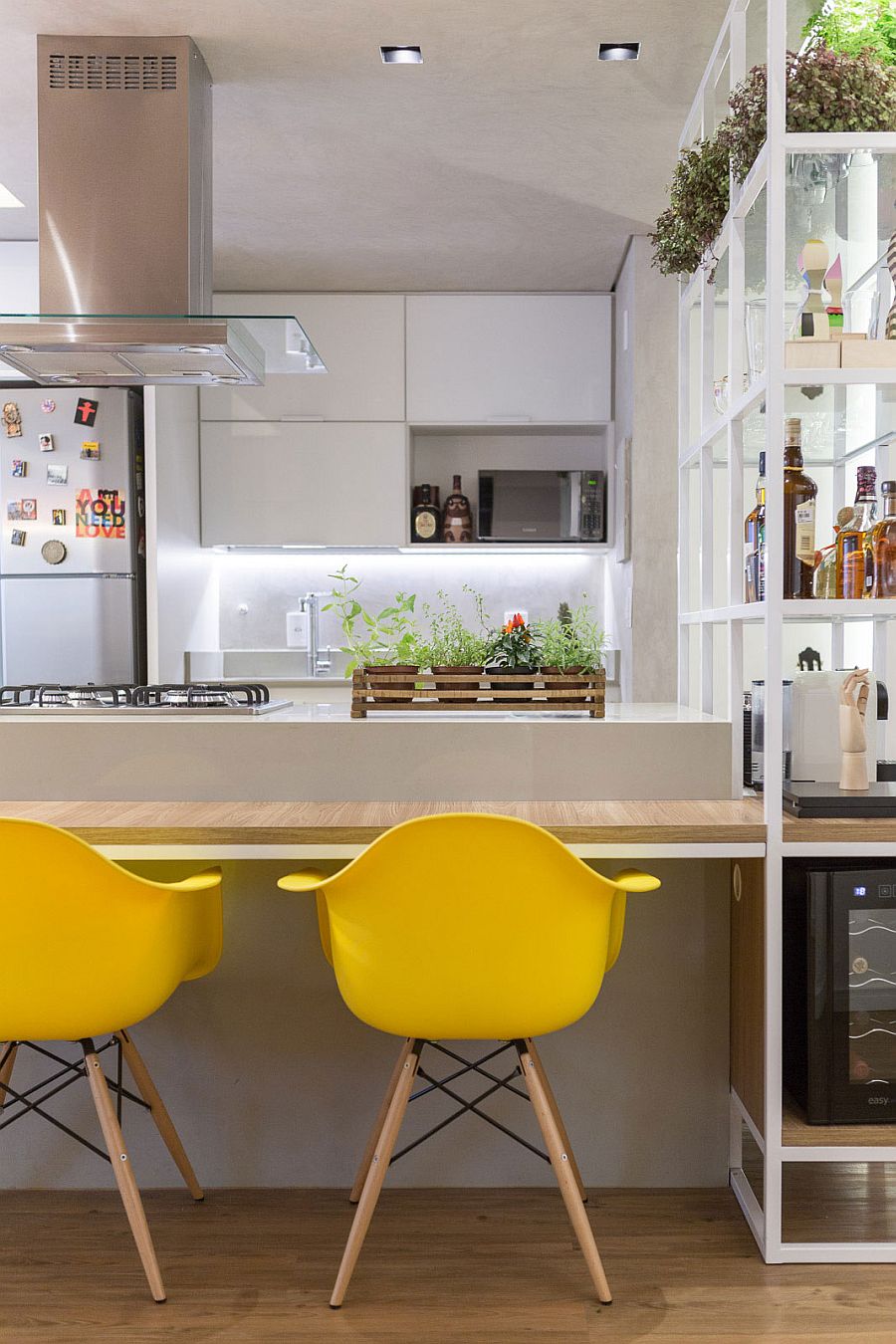 A contemporary bedroom with a large, walk-in closet and cool bathrooms in white with turquoise and yellow accent features complete a snug, practical and fun home where aesthetics and functionality seem to complement one another perfectly in an urban-beach-inspired setting! [Photography: Joana França]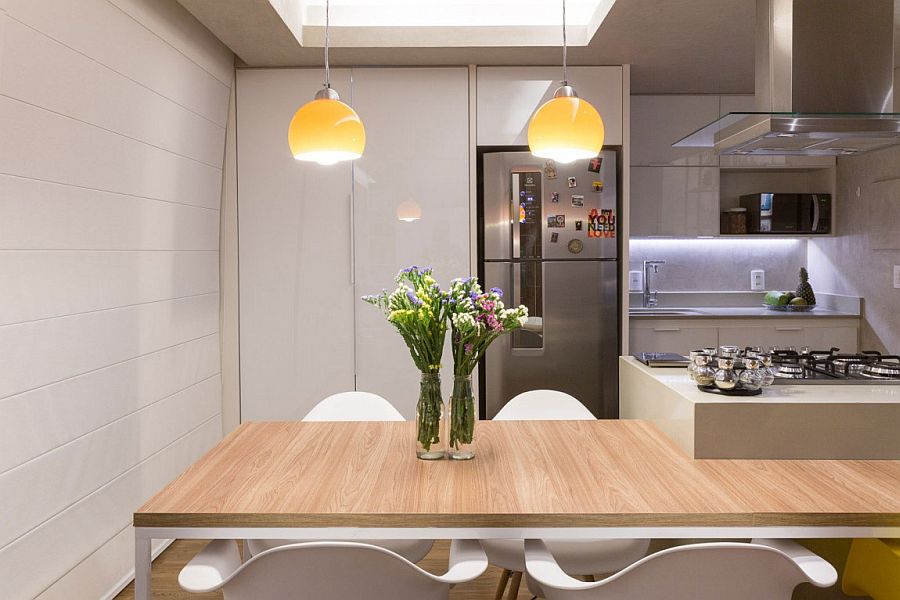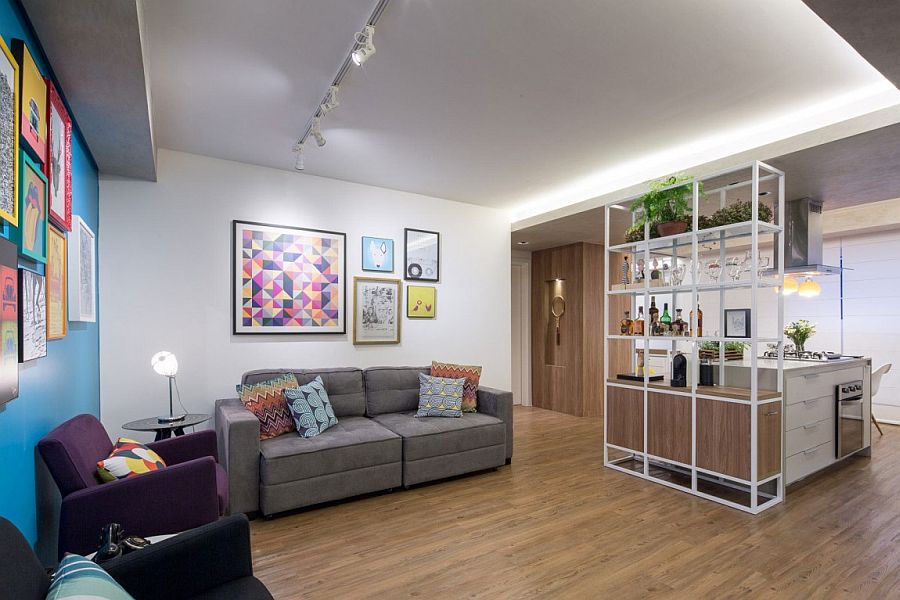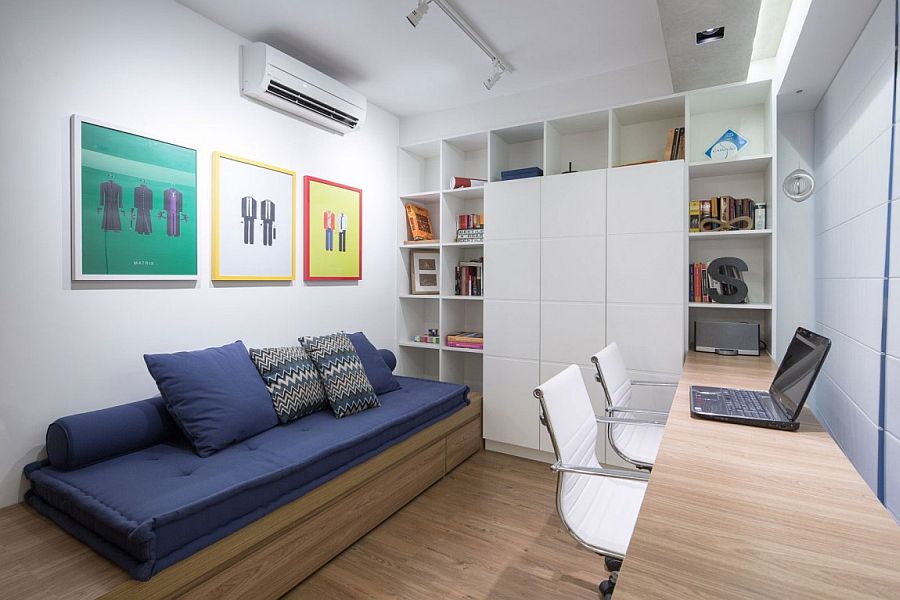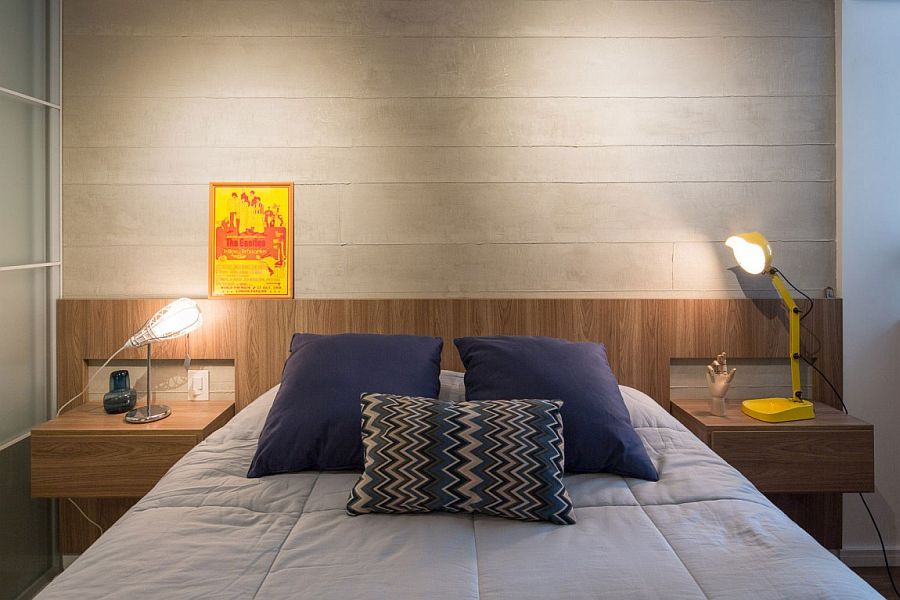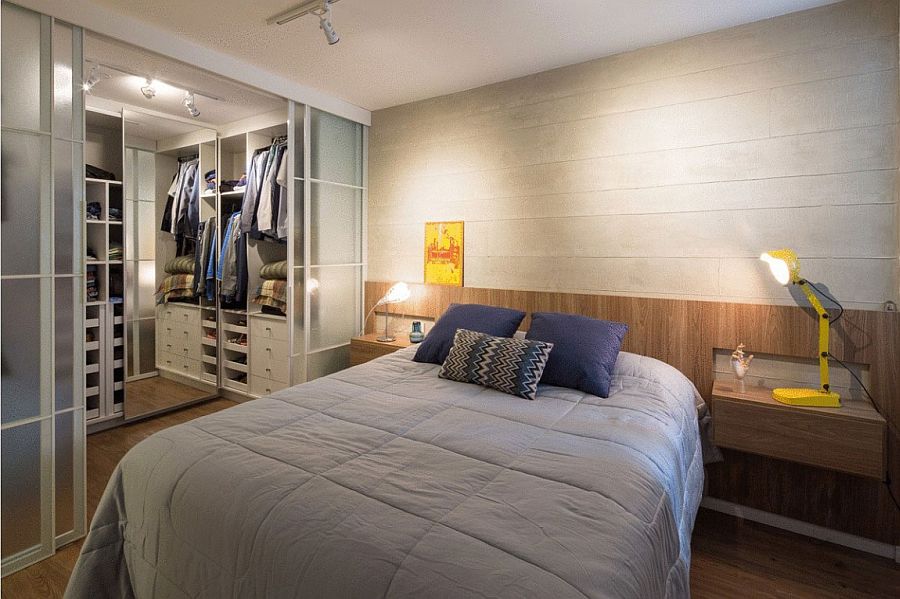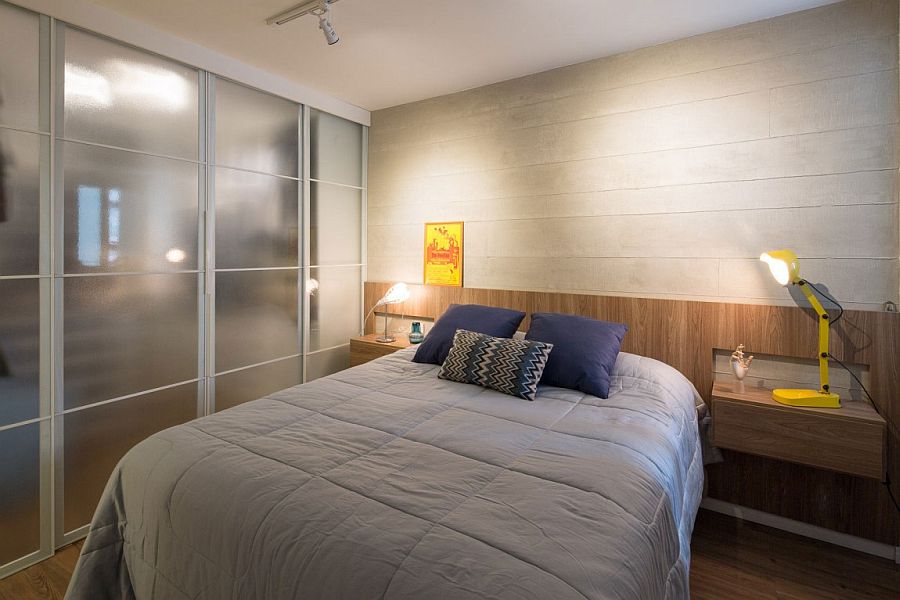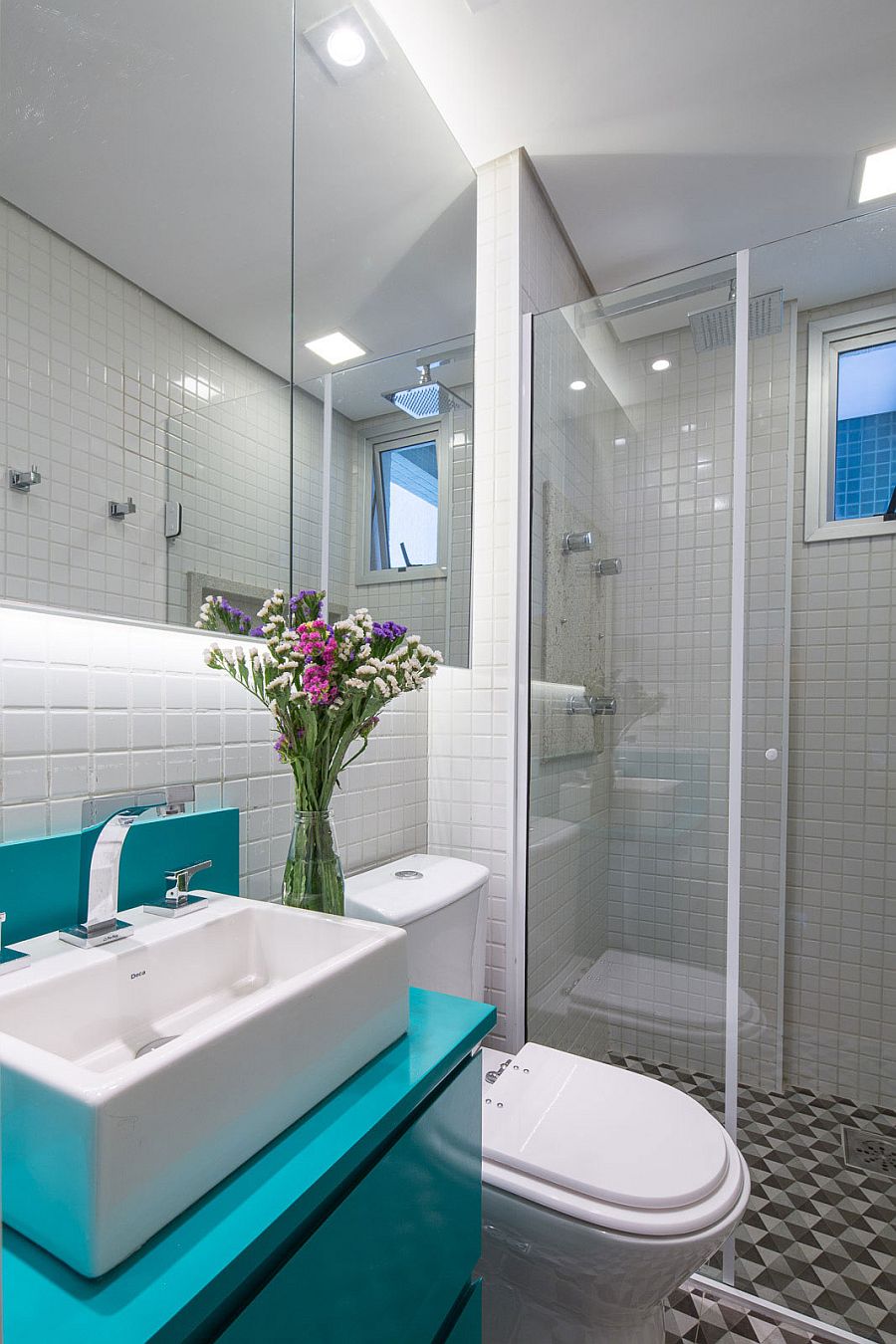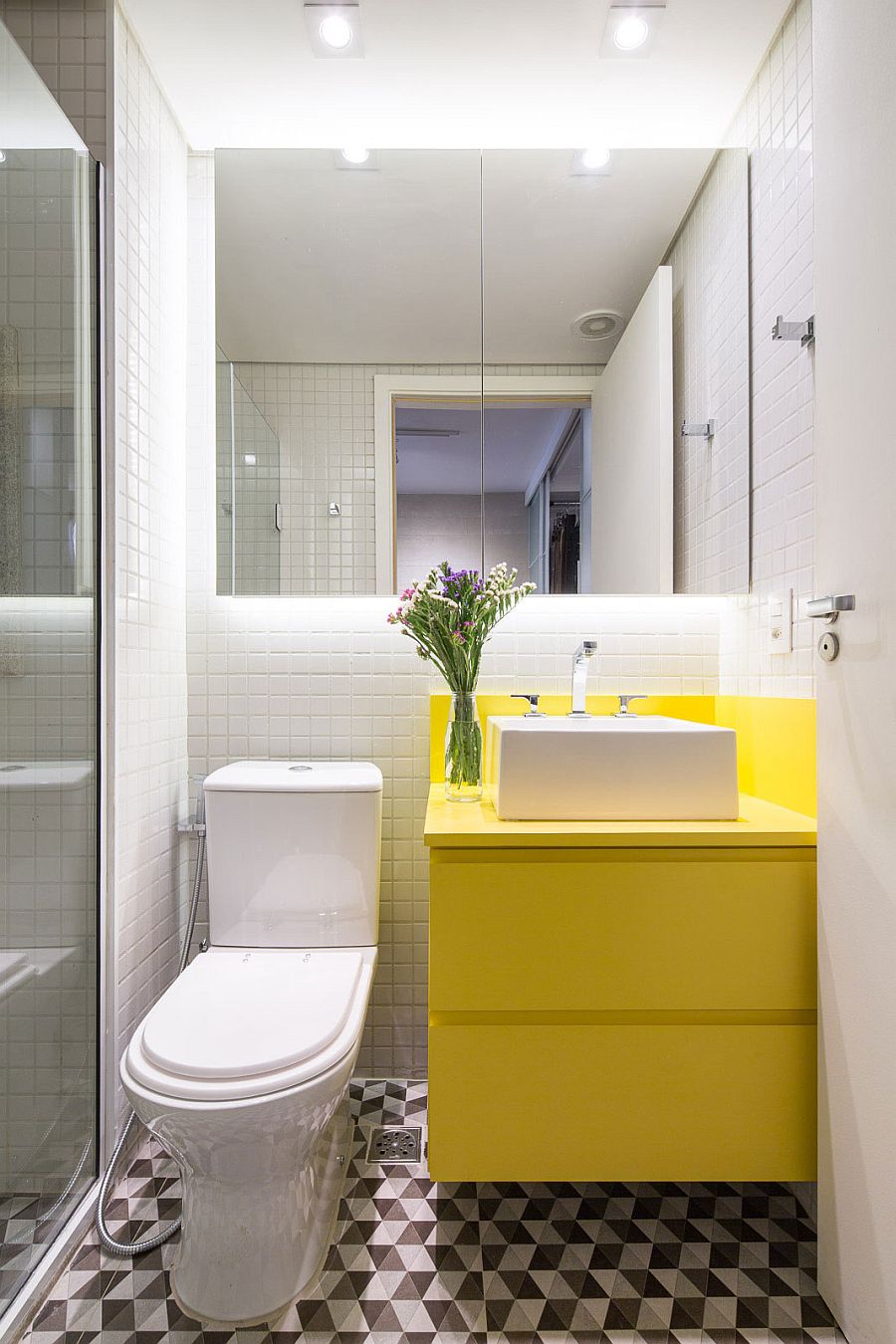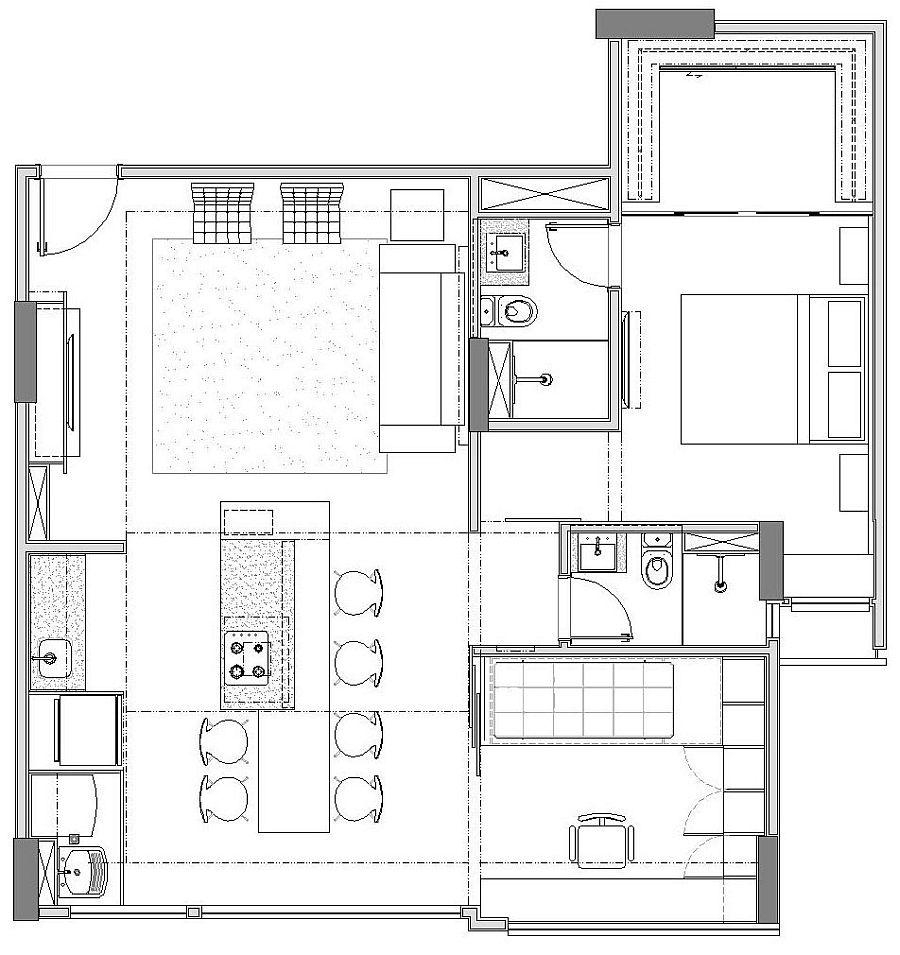 Liked the story? Share it with friends.