If you love a vacation home that is surrounded by greenery, then the gorgeous and unique Holiday House in Cap Ferret designed by Atelier du Pont in France is one that leave you charmed. The landscape of the house gently slopes and that adds to the overall design as the different cabin units flow into the deck outside. The pool and the deck link the various wooden units that offer a lovely refuge for more than a family even as the triangular windows usher in natural light. The windows also add unique geometric appeal to an exterior where it is wood that sets the tone. A strawberry forest along with yucca and pines provides a natural layer of privacy for those inside.
On the inside, it is a monochromatic white color palette that takes over with wooden floors and windows providing visual warmth. Large glass walls on both the lower and the upper level bring the outdoors inside while pendant lights in the dining room and a fabulous Togo sofa in orange in the living room provide bright splashes of color. Accent cushions in blue and cabinets in the kitchen also add color while wall art also provides contrast to a modern rustic home. [Photography: Takuji Shimmura / Philippe Garcia]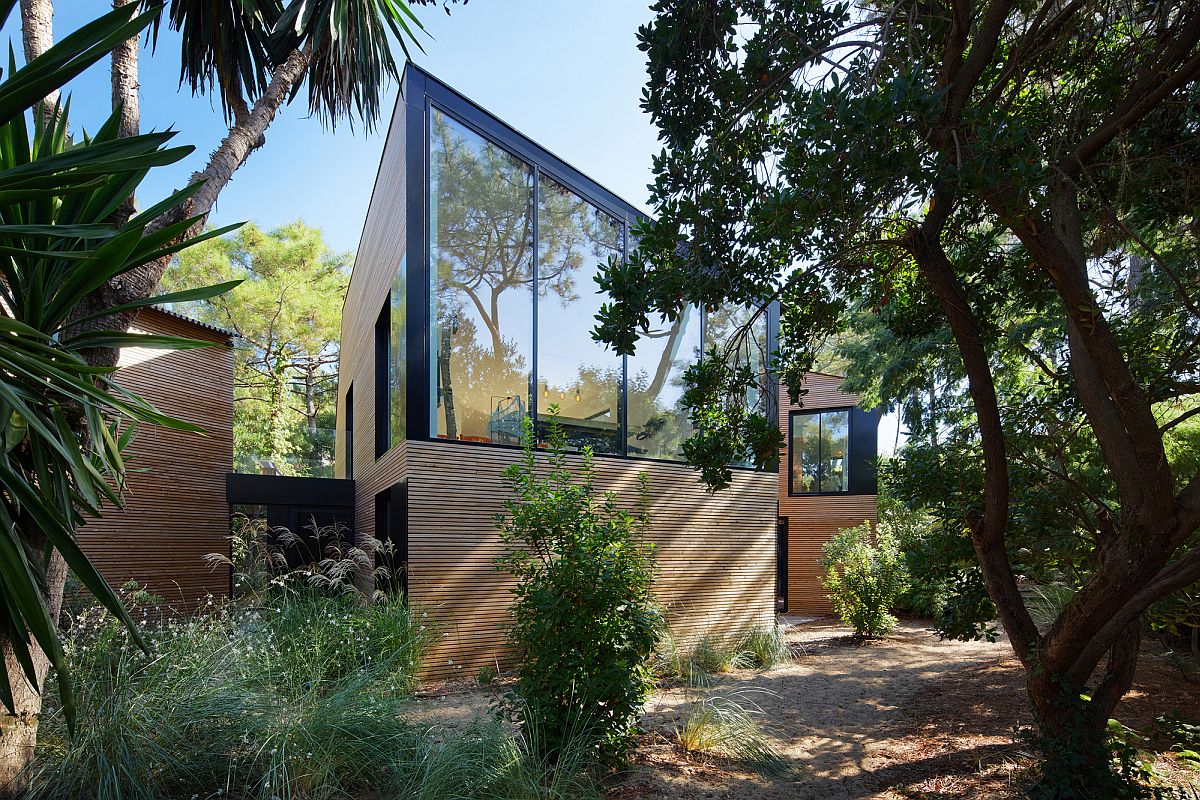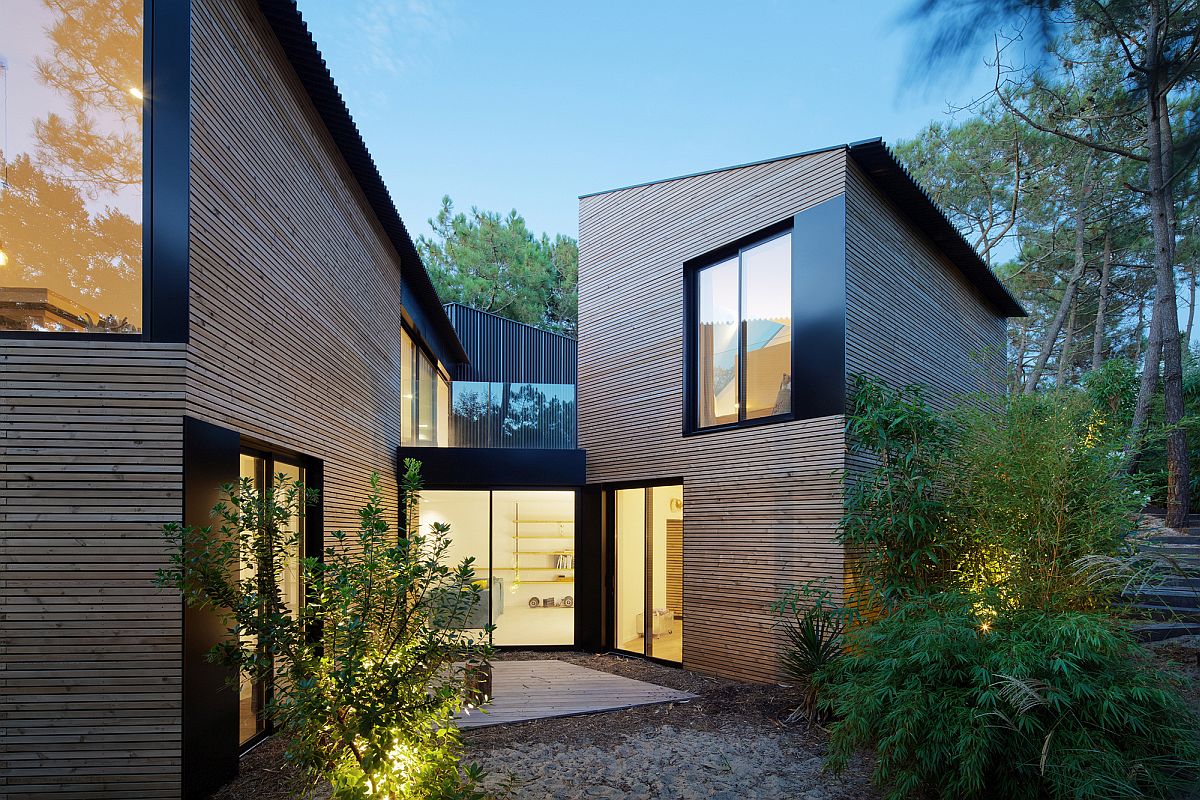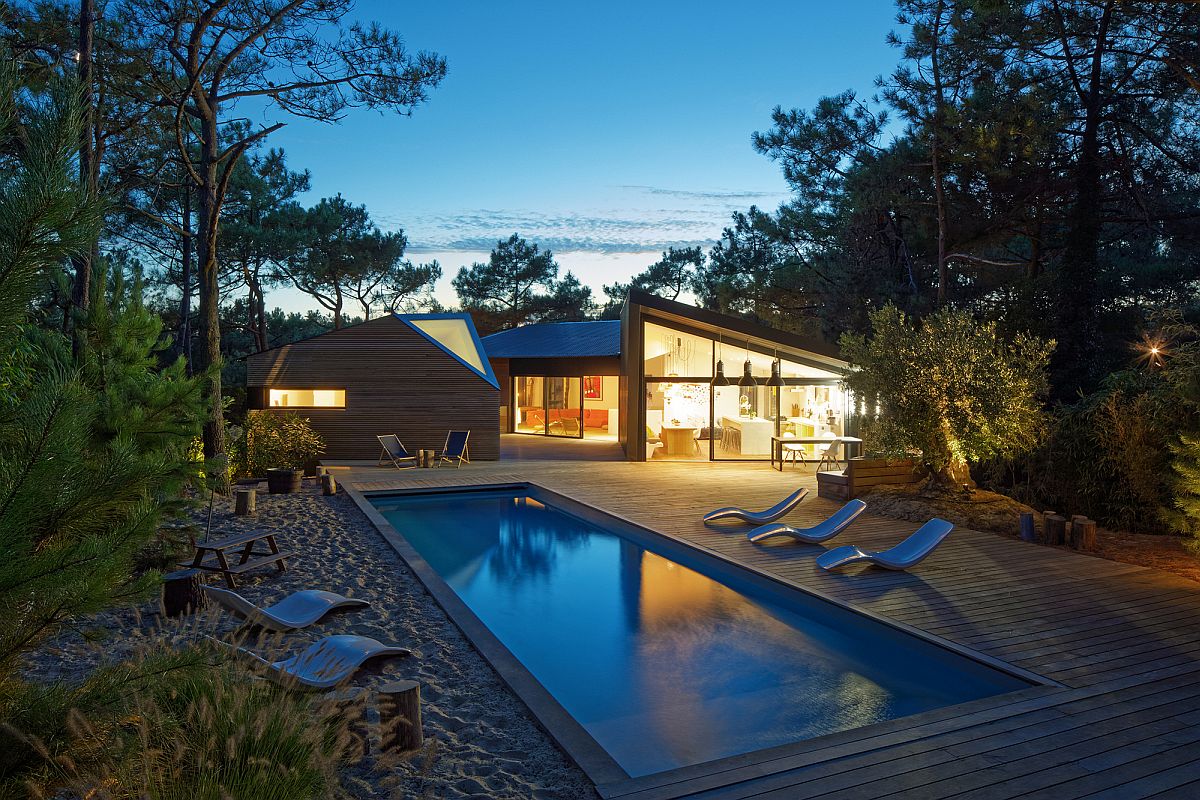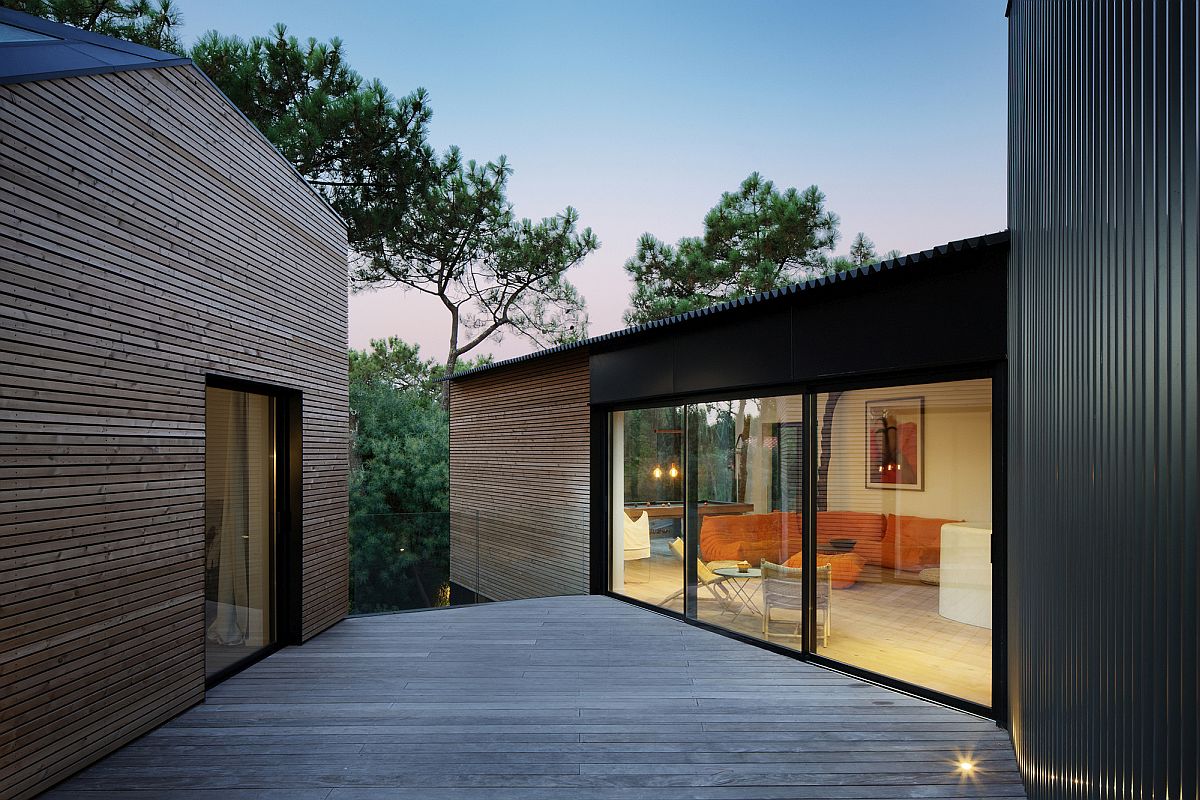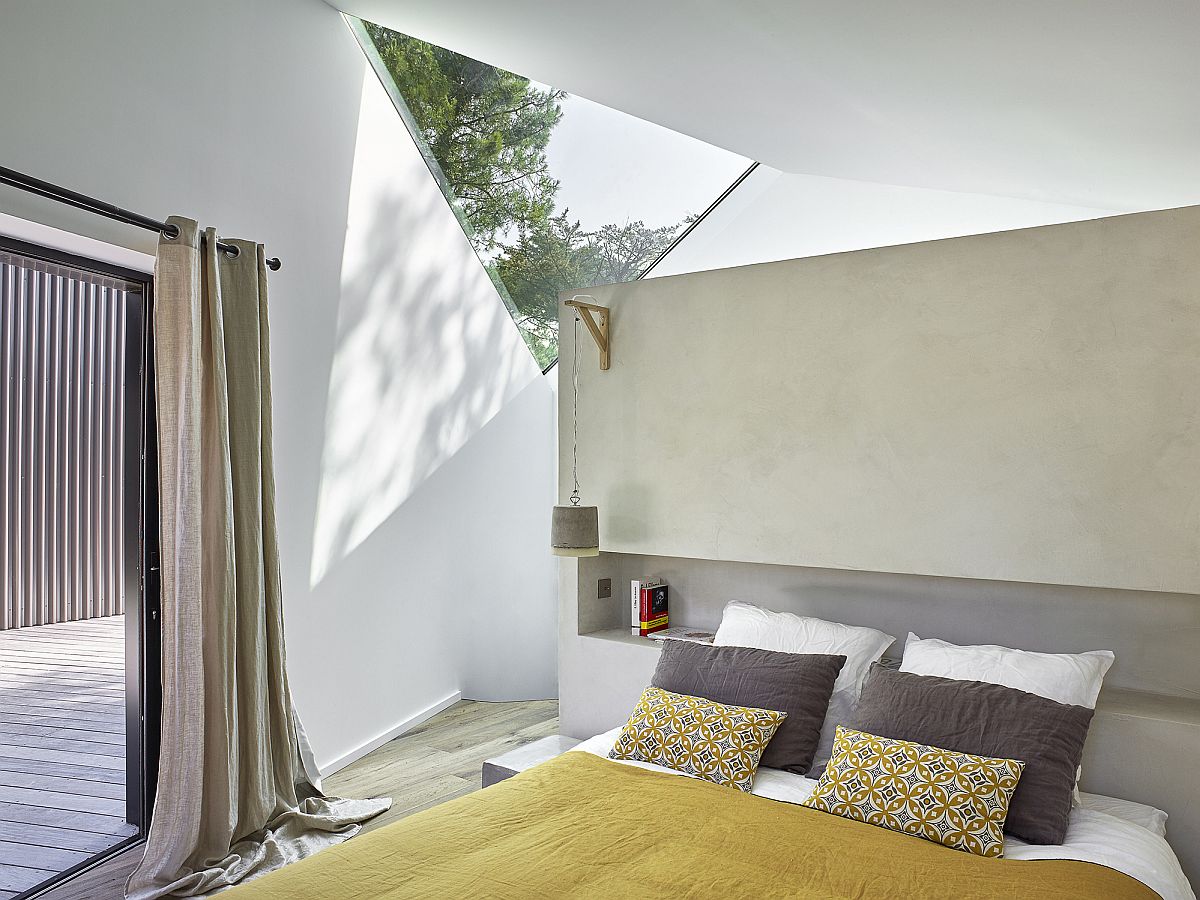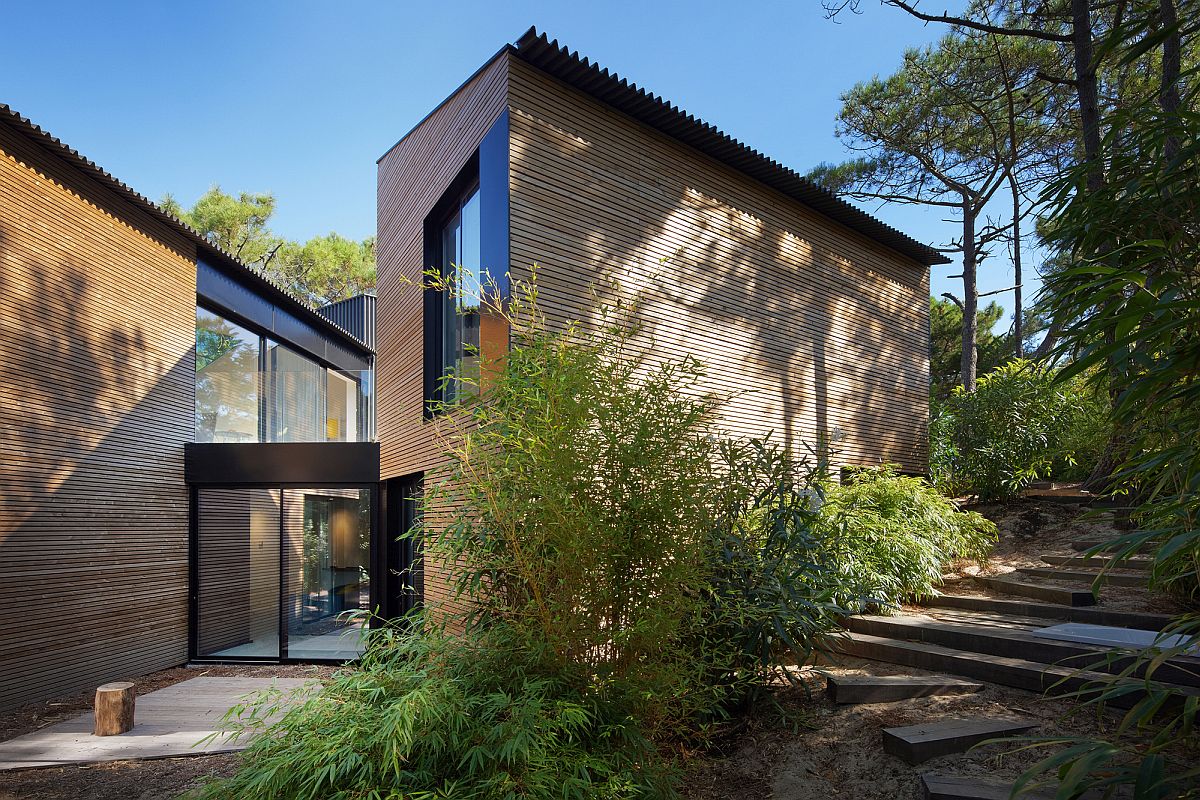 The construction blends into the topography of the terrain. The spaces were designed for a large sibling so that everyone while getting together, can still benefit of intimacy and calm. The cabins are connected to one another through a series of terraces.