Smart, responsive design that caters to the specific needs of the homeowners is a great way of tackling adverse weather conditions without compromising on aesthetics. Nestled on a lot with steep inclination and minimal flat area, the Folding House in Las Cabras, Chile, beats searing heat of summer with an ingenious roof flap design that creates a cool and relaxing recreational area. Designed by B+V Arquitectos, the budget home overlooks Lake Rapel in the distance and sits on an elevated, artificial platform. The 896.5-square meter home combines intimate spaces with pen vistas outside the window to create a dynamic indoor-outdoor interplay.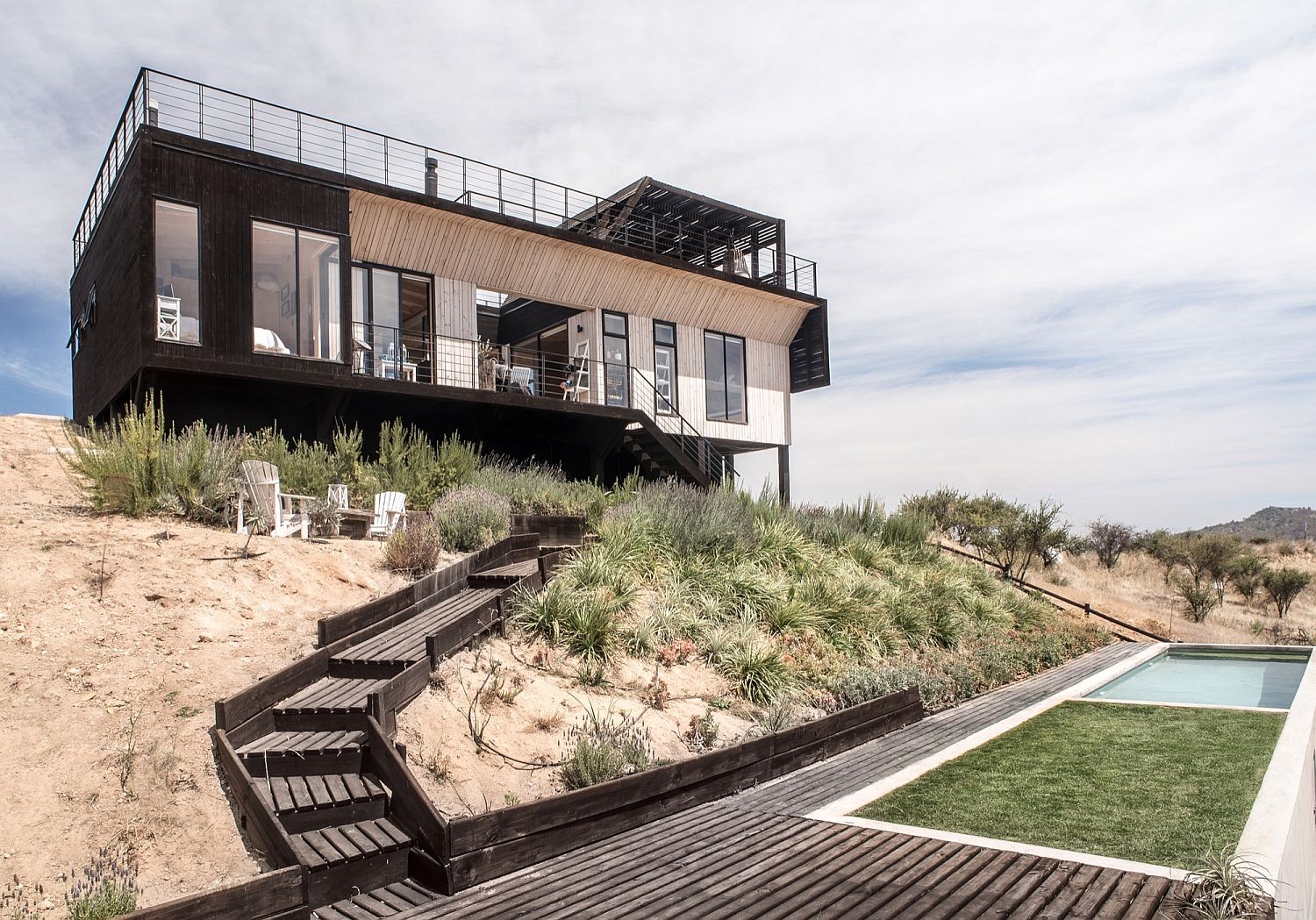 It is the folded plane of the house that give sit a unique look and also creates a 'breathing space' of sorts for the home to cool down on the really hot days. Connected with the main deck outside, the eave below avoids overexposure to sunlight even as gentle breeze flows through unabated. The double ventilated wooden façade further improves the insulation of this modest home where it is wood that holds sway on the inside. Charming public spaces and cozy bedrooms complete an efficient and adaptable residence that is not too hard on the purse strings of the homeowner. [Photography: Rodolfo Lagos Berardi]
RELATED: Spectacular Home Renovation Frames Imposing Views of Lake Austin and Beyond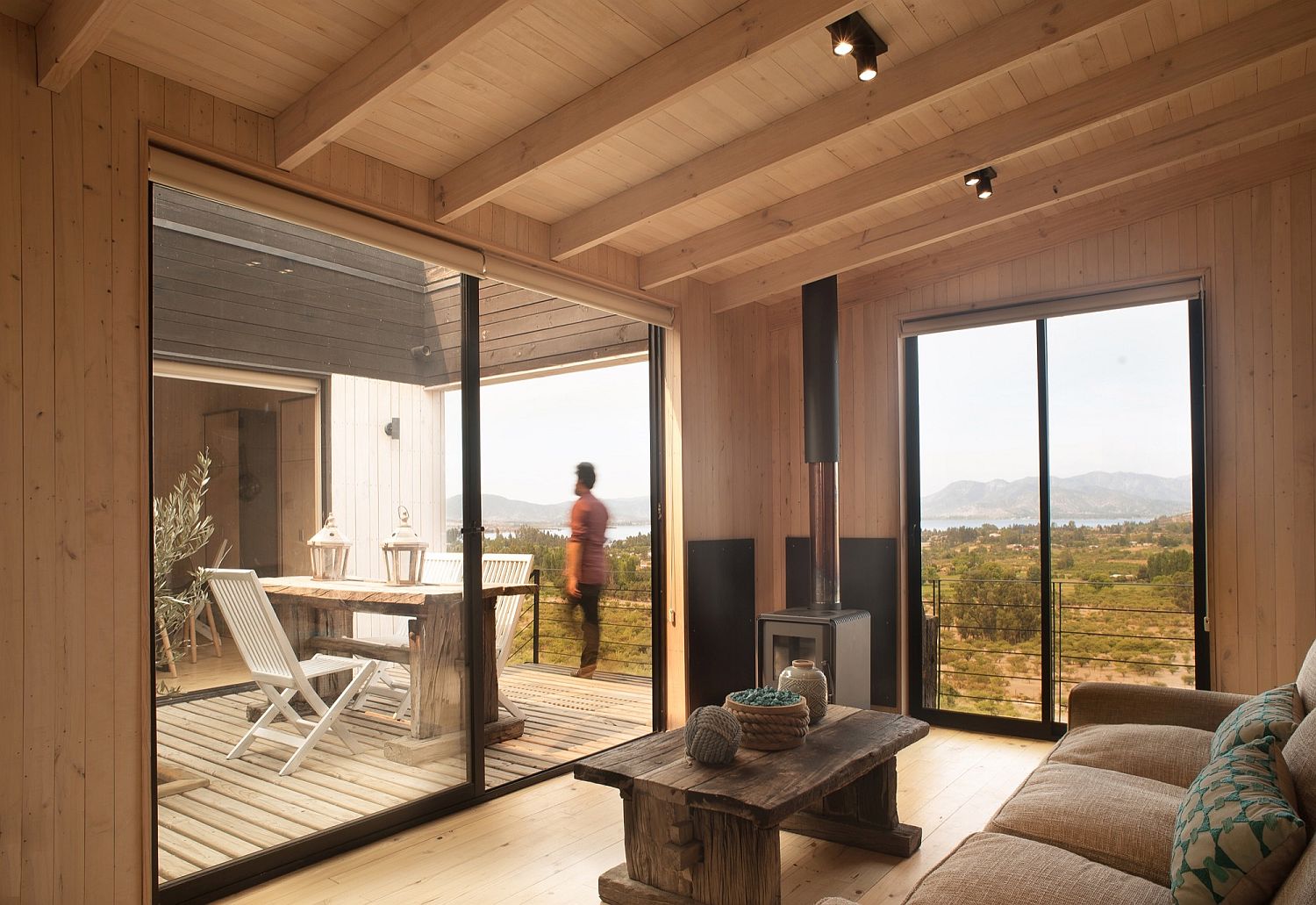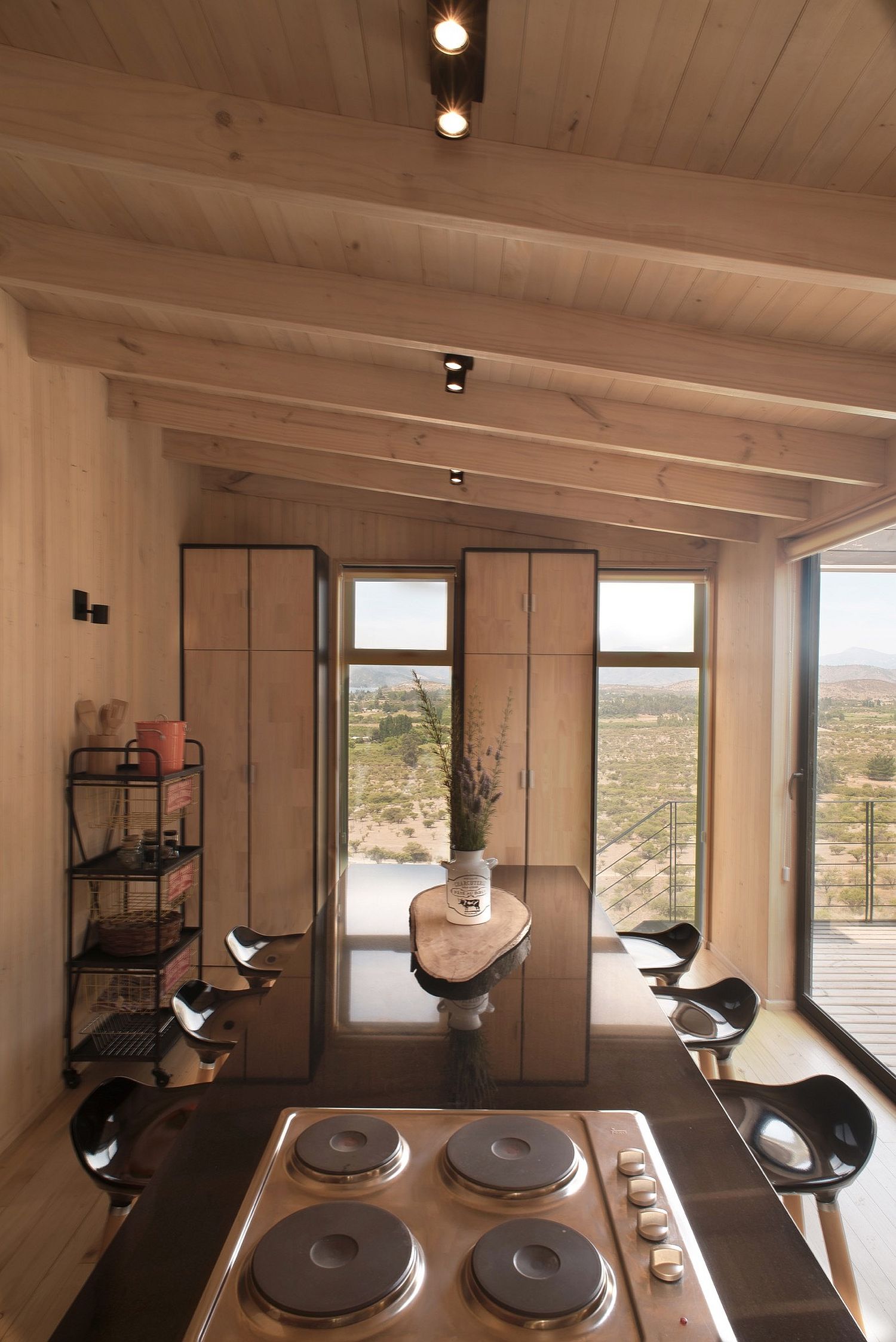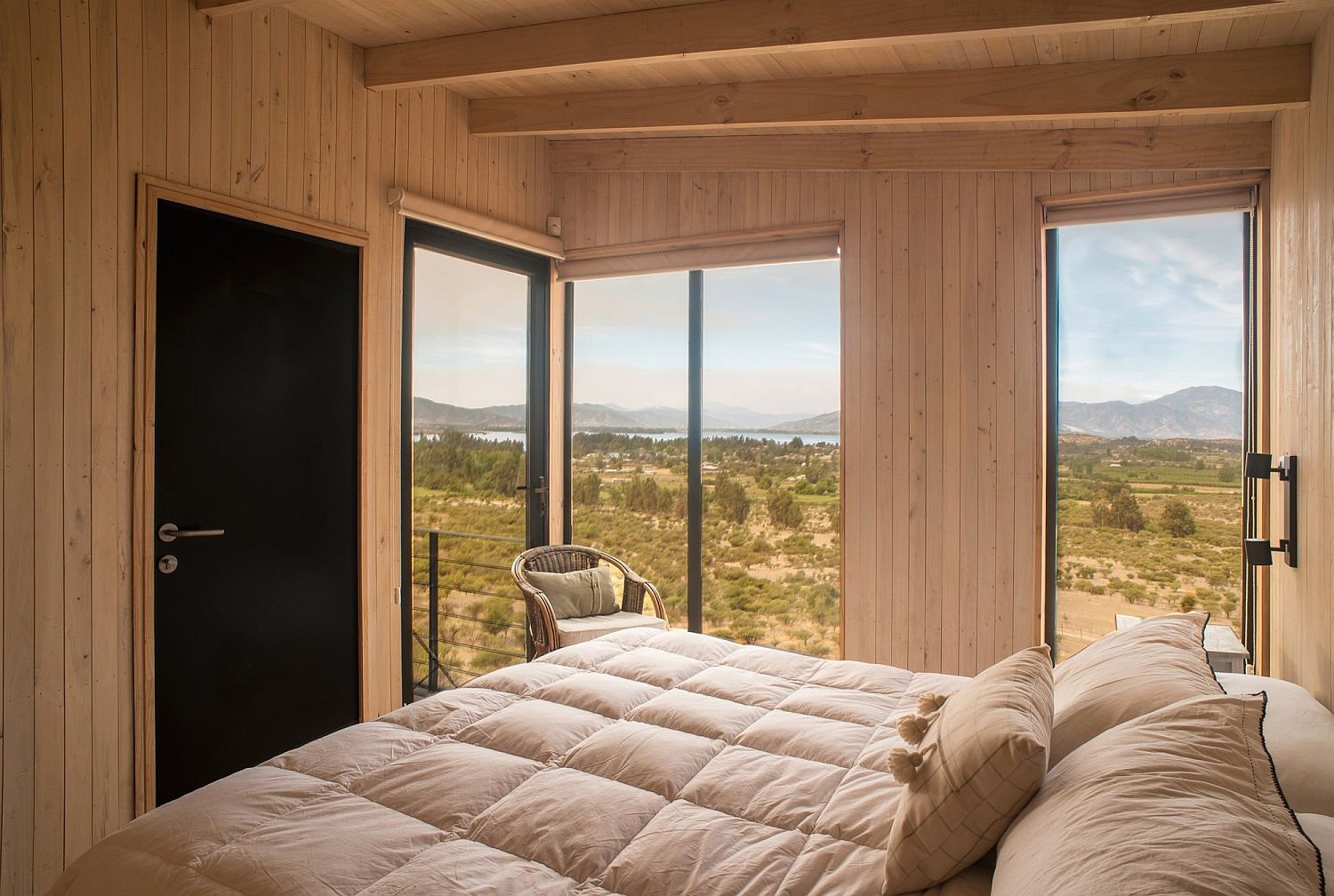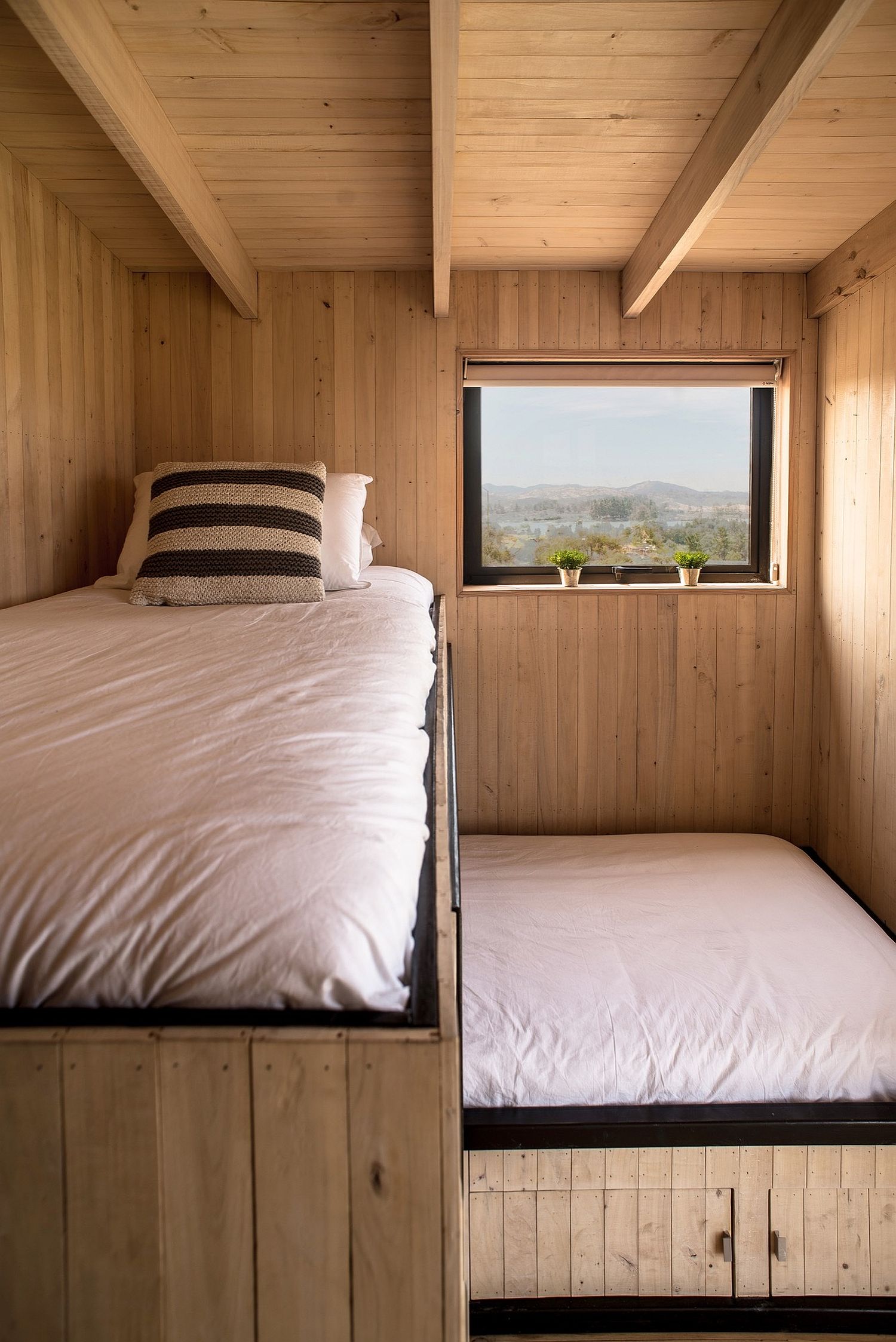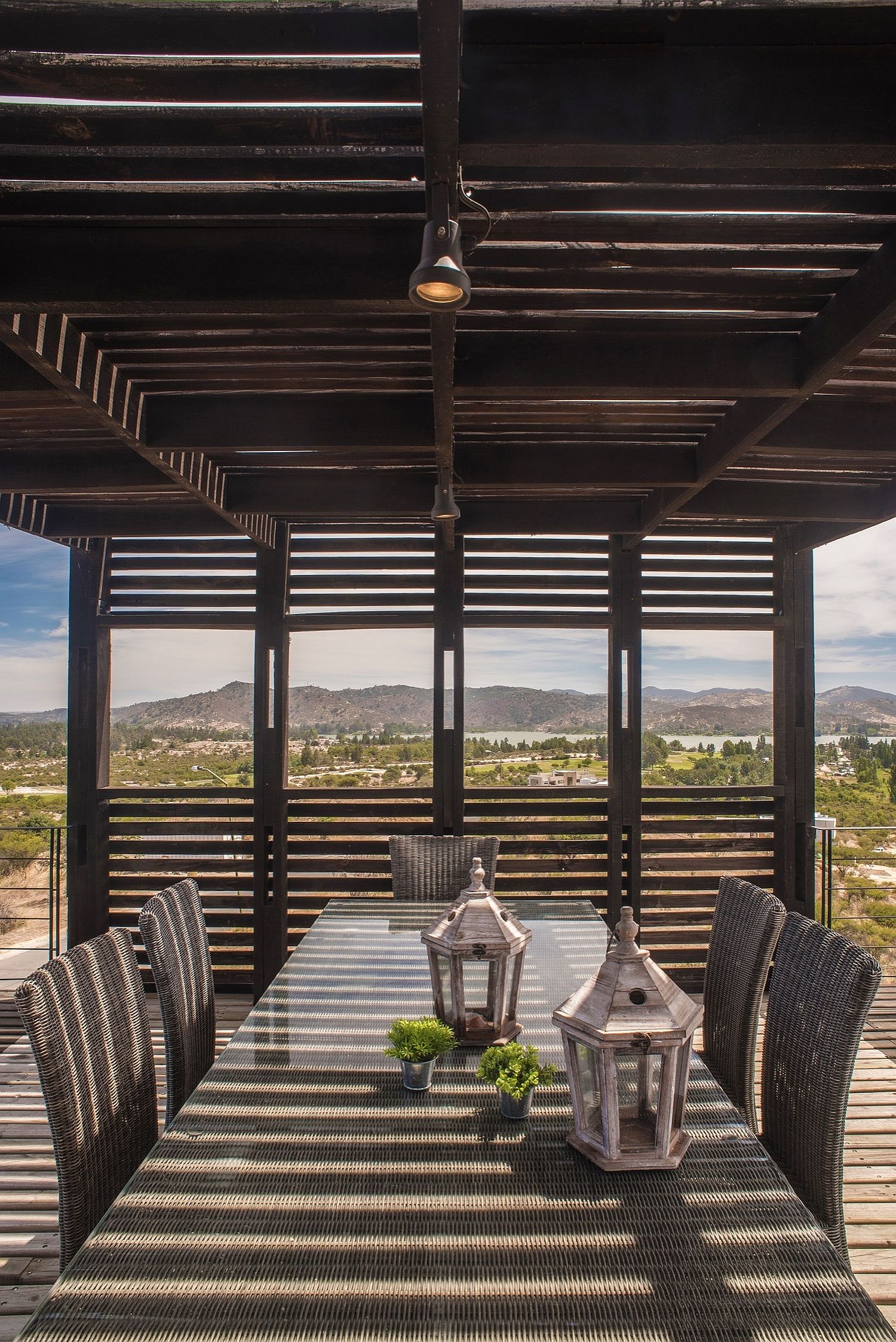 During the cold season, the main eaves allow the entrance of radiation to the interior, which combined with high levels of insulation and elimination of all possible thermal bridges in the envelope, allows the small wood stove to be needed only during cloudy days.
RELATED: Elegant Seattle Home Enthralls With Spectacular Lake Washington Views