If you feel we have been inordinately focusing on the home office this year, then there is a good reason for it. It is the room that has been most sought-after by homeowners in the midst of a global pandemic and it lasting aftereffects. It is home office décor that is comfortable and multi-tasks which is topping the trends chart for a while now. Most importantly, it is space-savvy and functional home office desks and chairs that we are all on the lookout for! That is why the trio of brilliant desks and smart space-savers for the home office that we have for you today are bound to be such a huge hit!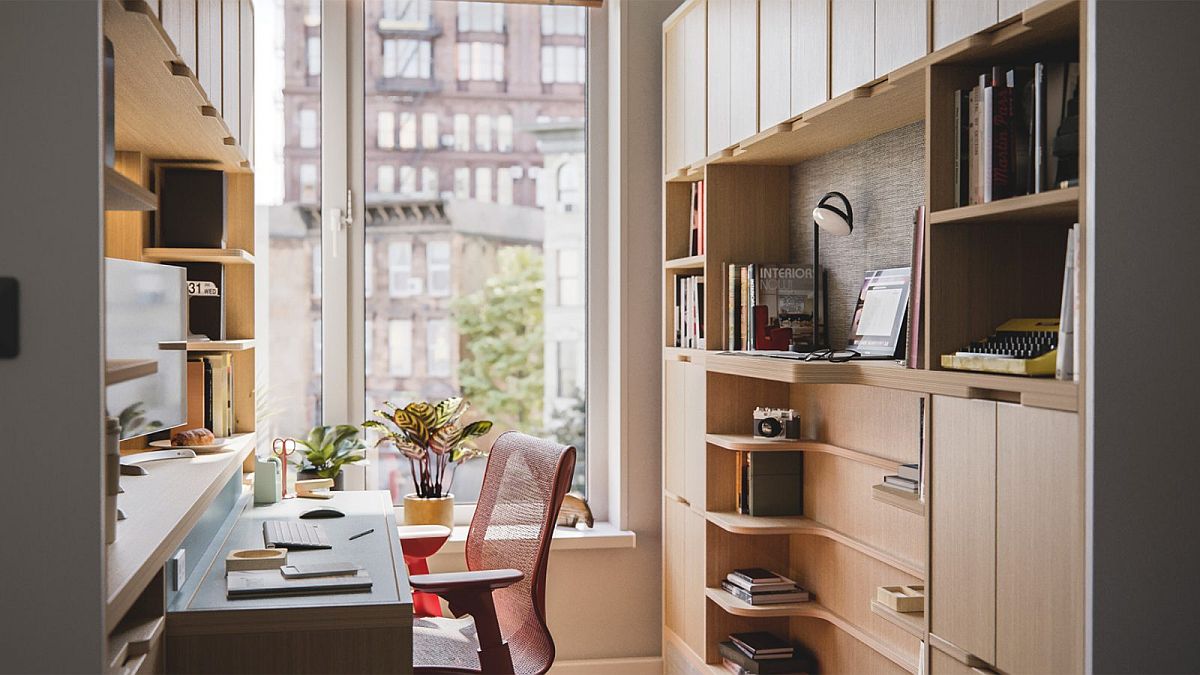 Not all of us have a large, dedicated room for the home office – one that is solely used for the purpose. Some of us have to adjust with far less space and a little desk along with an ergonomic chair is all we can afford to tuck in here. Ideas on showcase today are perfect for such homes, where is square footage is limited and it is vertical space that one needs to tap into. Understated, versatile and perfect for the modern home, these furniture finds make a big difference indeed.
Ori Pocket Office
If you are looking for an entire home office that disappears when not in use, then you are in absolute luck. It is not every day that you stumble across a design as brilliant, innovative and space-conscious as the Ori Pocket Office designed by Ori. The Pocket office is a world in itself with two wooden blocks sliding open to reveal a full-fledged home office within them. And when you are done with work, they just close away to provide space for the living room. From wall-mounted shelves, custom desk and cabinets, this concealed home office has it all!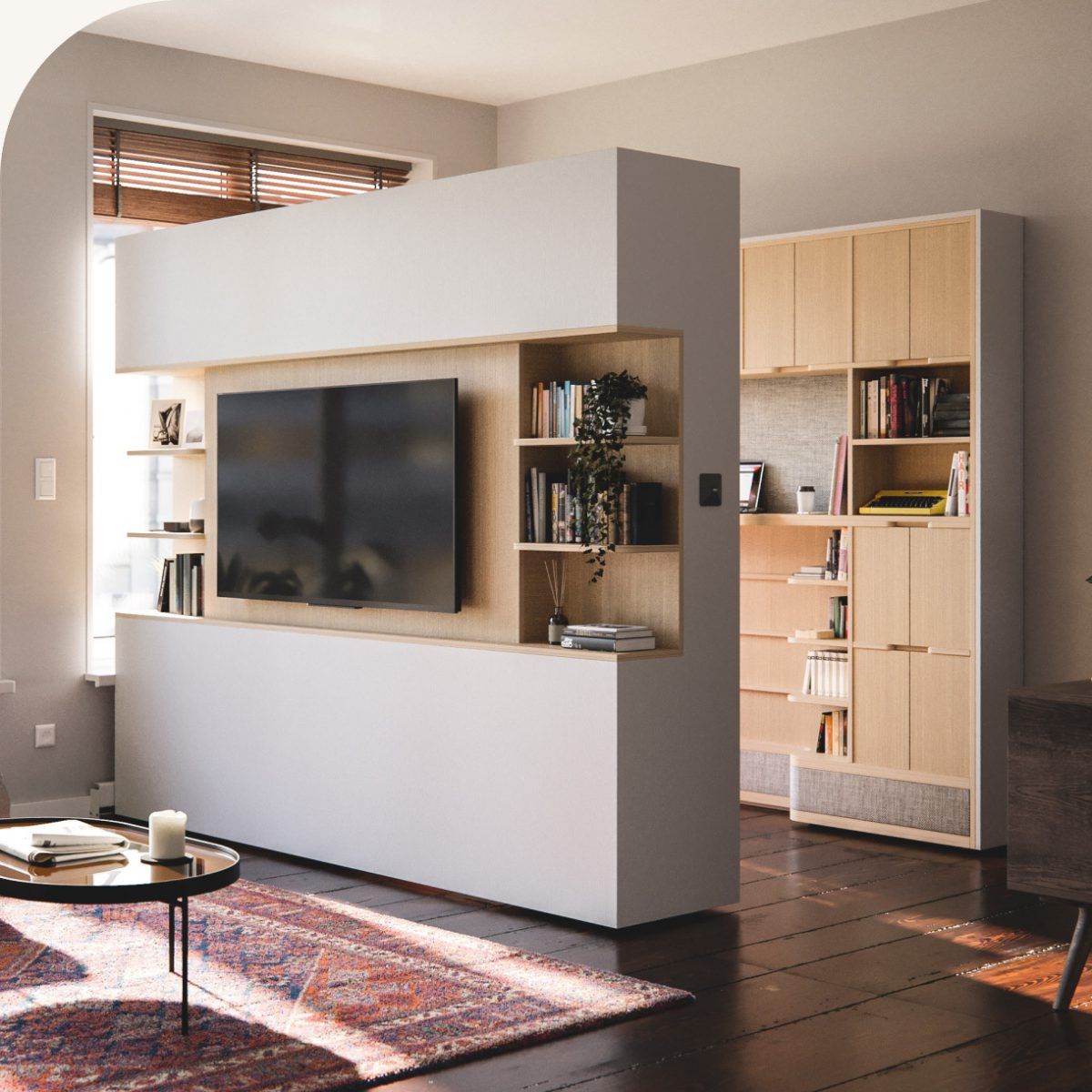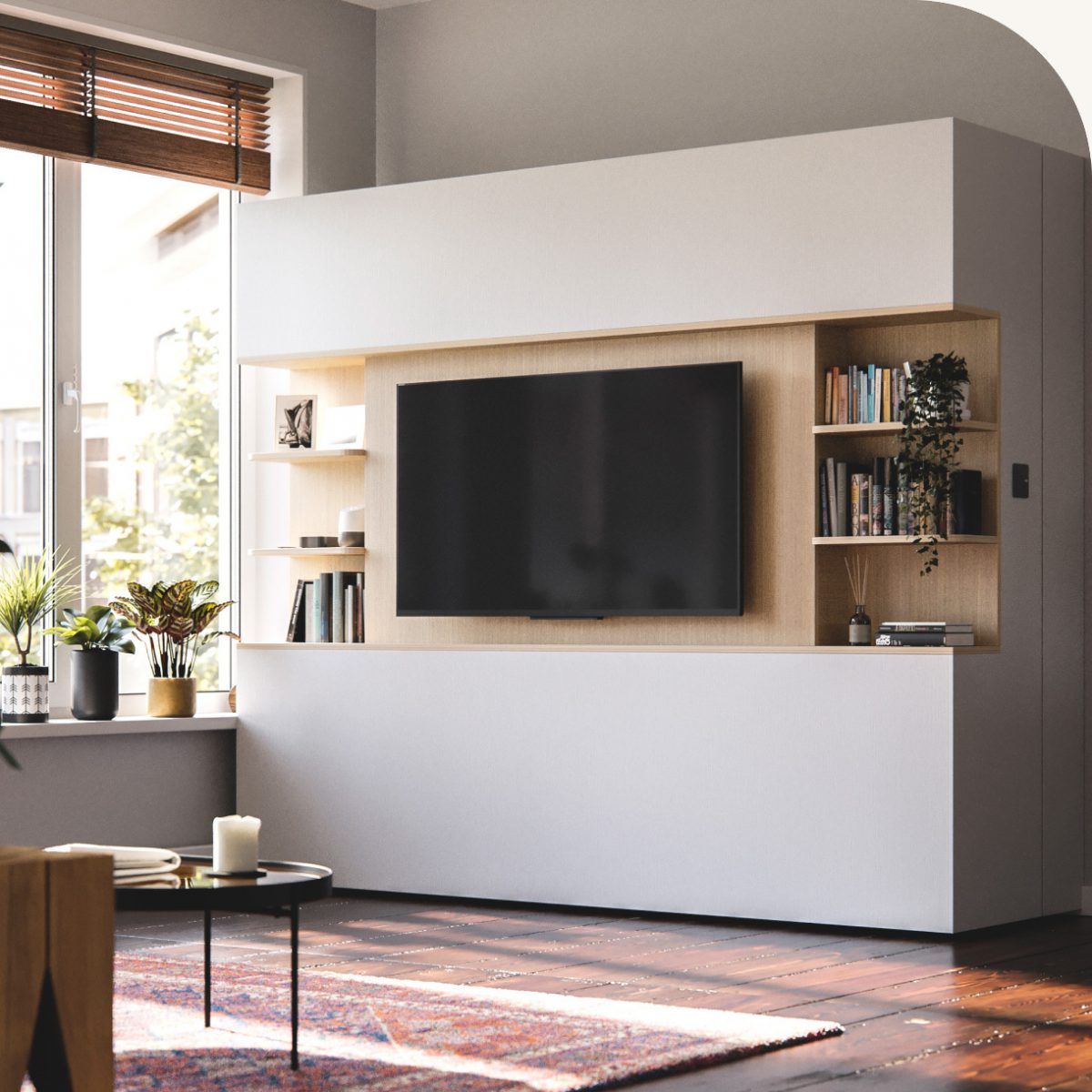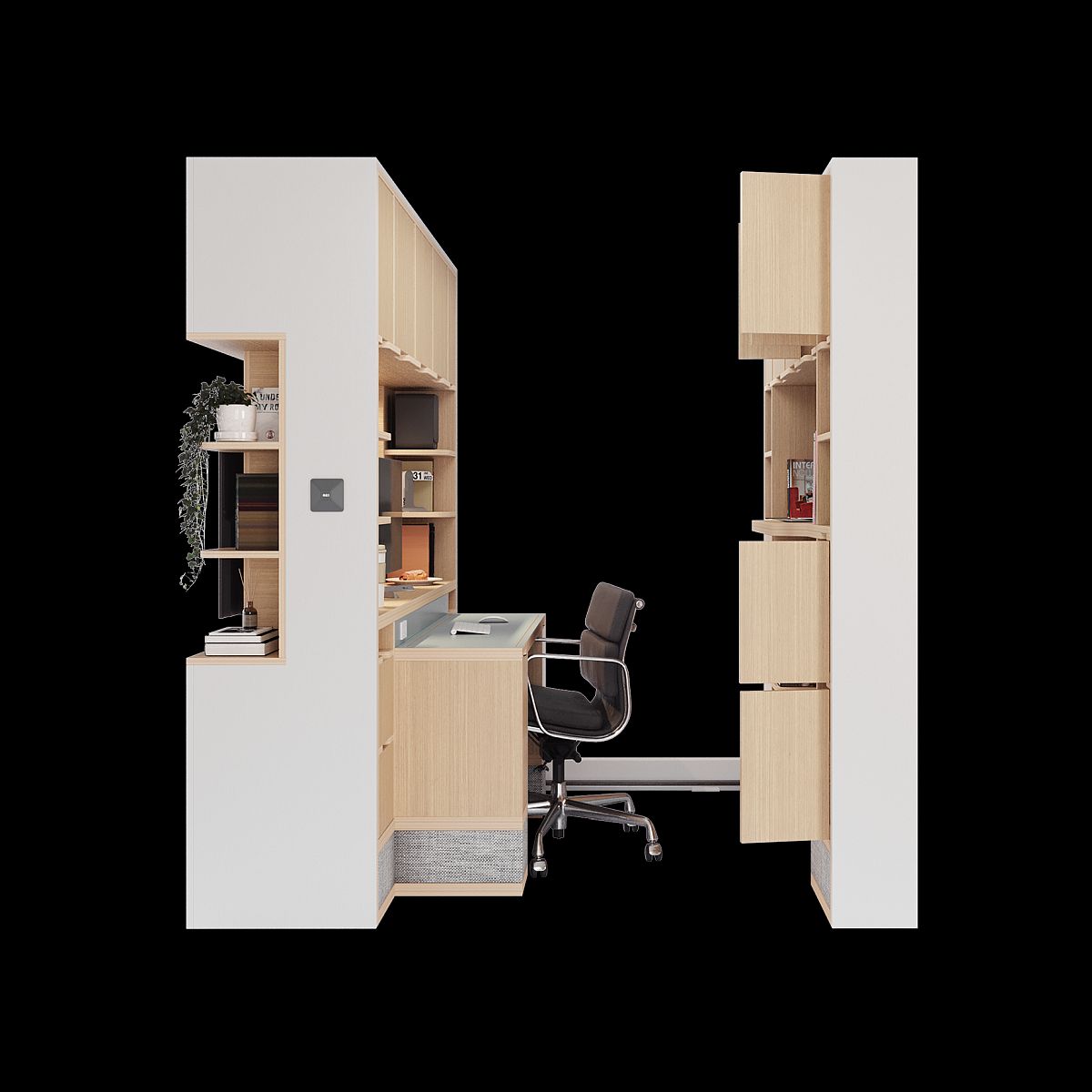 Small Wall Desk with Matching Shelves
Scouring the web for a home office desk that is small, wall-mounted and also can blend in with the floating wooden shelves next to it? Designed by artist Kasper Eistrup for SIBAST Furniture, XLIBRIS Wall Desk puts an end to your search. This modest wall-mounted desk with triangular edges is crafted in wood and can turn even the tiniest of corner into a delightful little work area. It is for those who do not need much more than a place for their laptop and smartphone as they go about their daily job. As an added bonus, you have the XLIBRIS range of shelves that complement the desk perfectly.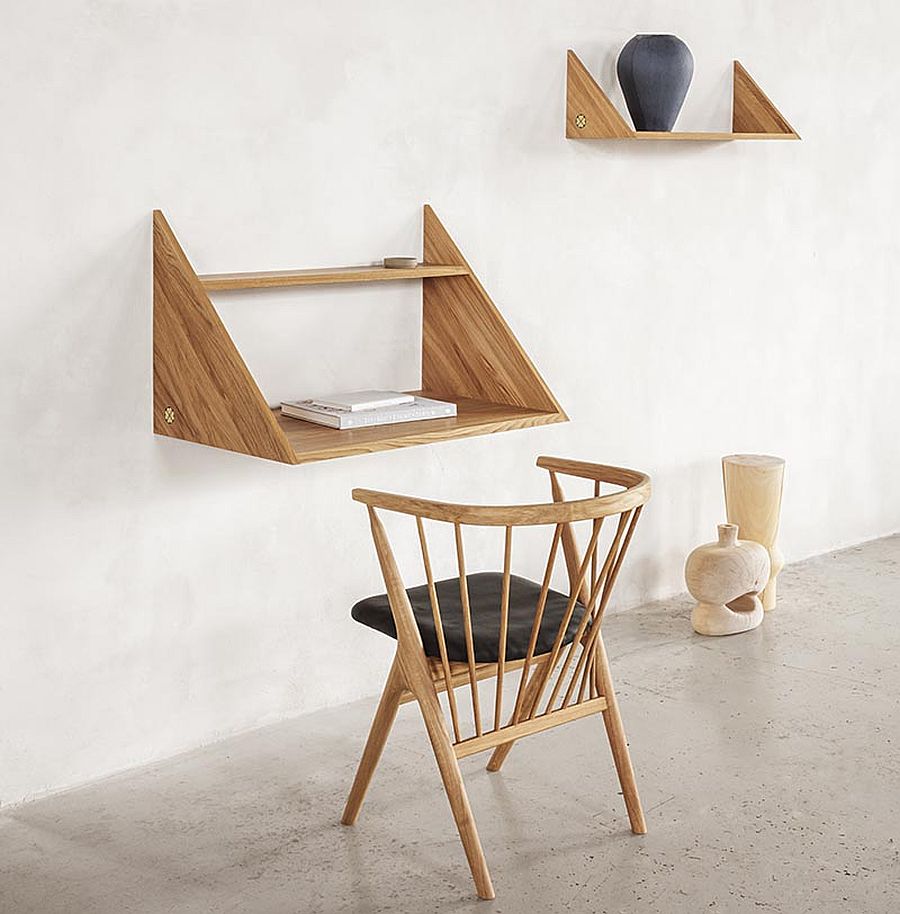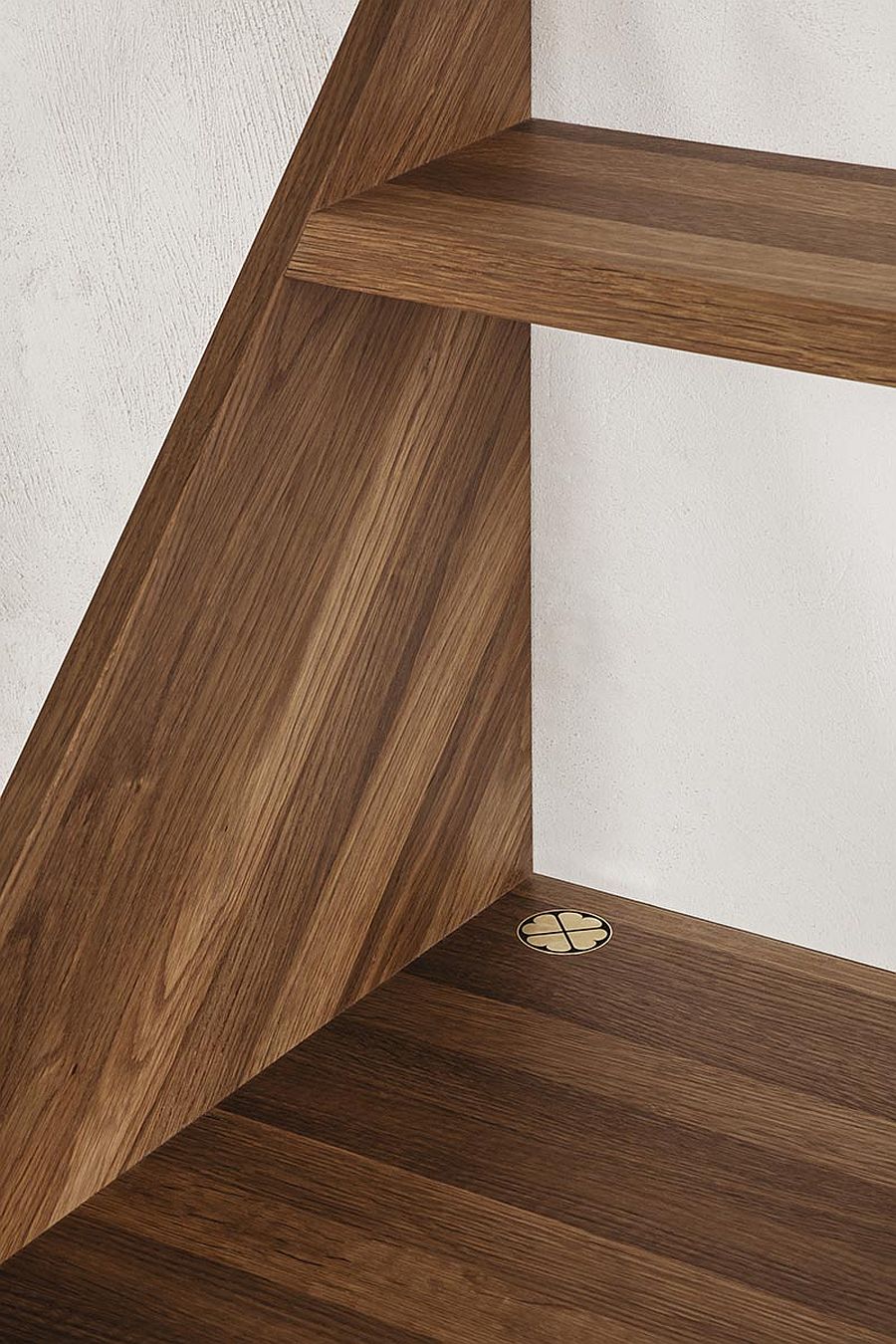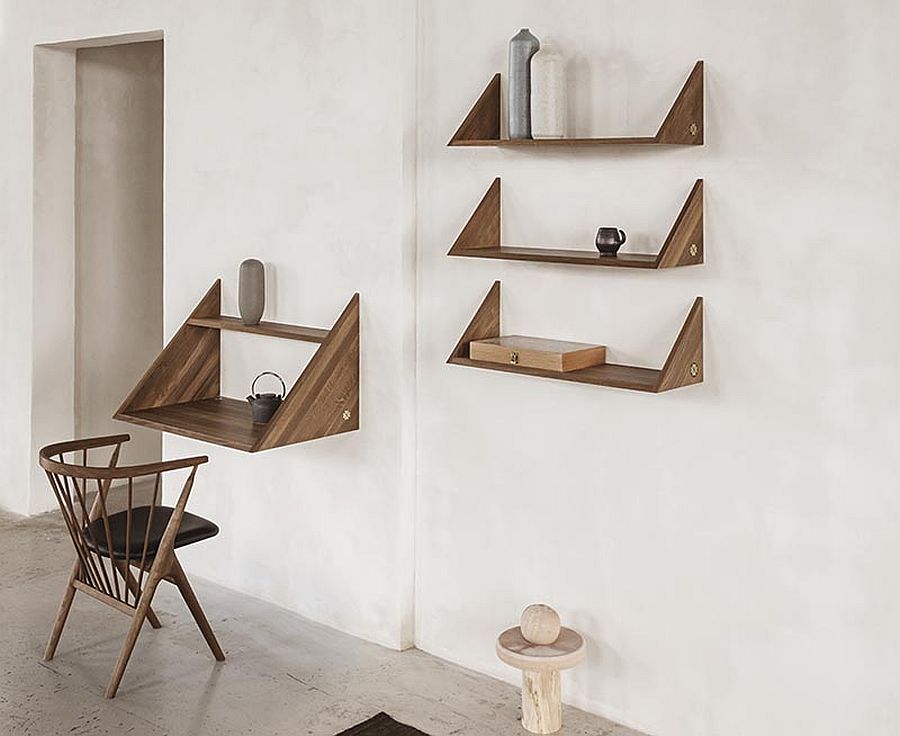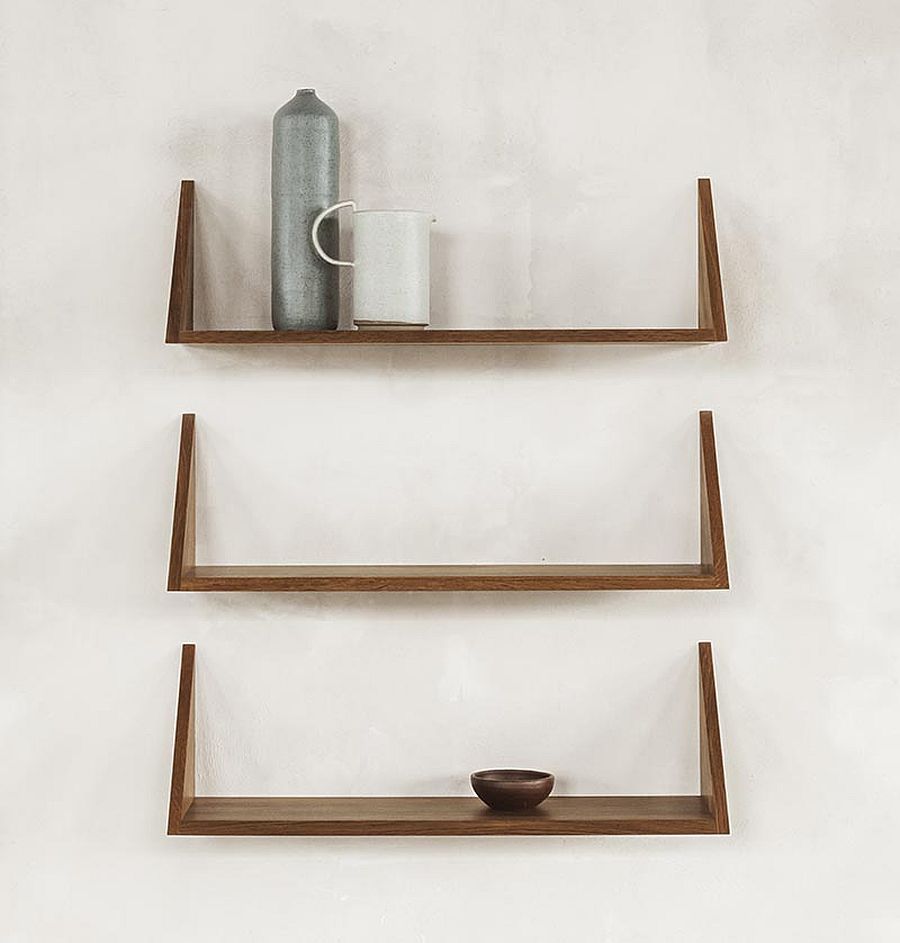 From a Shelf to a Desk
Not all of us need a dedicated space to work from home all day, every day of the month. That is where a wall-mounted desk like Alada comes in. The Alada Folding desk was inspired by the movement of birds' wings and this gives it a range of different setups that come in quite handy. The desk feels unassuming and polished and is perfect for contemporary and modern homes where you want an uncluttered backdrop.