There are times when you can clearly define a home, its distinct style and what makes it so special. Then there are occasions when you feel that a house just has the 'it' factor that simply ropes you in. The fabulous Two Level Apartment in Kiev is one such mesmerizing home designed by Lera Katasonova that captivates you with its relaxing, lustrous charm and a soft, subtle feminine vibe. The house uses a color palette where bright and bold hues are shunned in favor of more serene tones and beautiful neutrals that paint a picture of tranquility.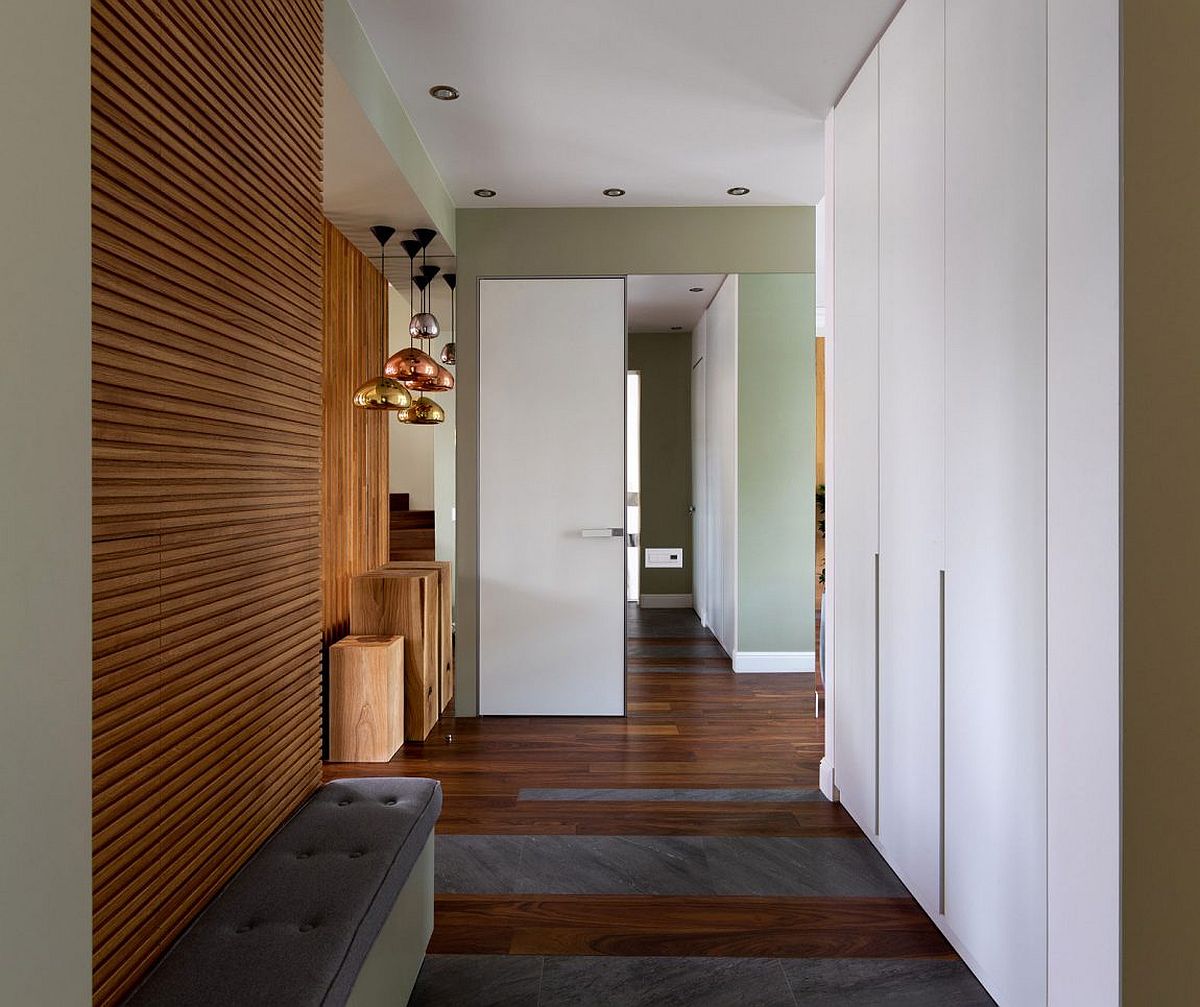 Step inside, and one notices the wonderful use of contrasting materials and finishes as wooden slats, bright metallic pendants and textured walls come together in a seemingly effortless fashion. Nothing seems out of place here, with the entry leading to the spacious living area that is filled with a gray sectional, matching chairs, and décor that is understated. An entertainment zone and open bookshelf flank the living area on one side, even as the stairs leading to the bedroom sit on the opposite side. Large windows, blinds and curtains combine to usher in filtered sunlight, as shadows and light alter the dynamics of the room with the changing time and seasons.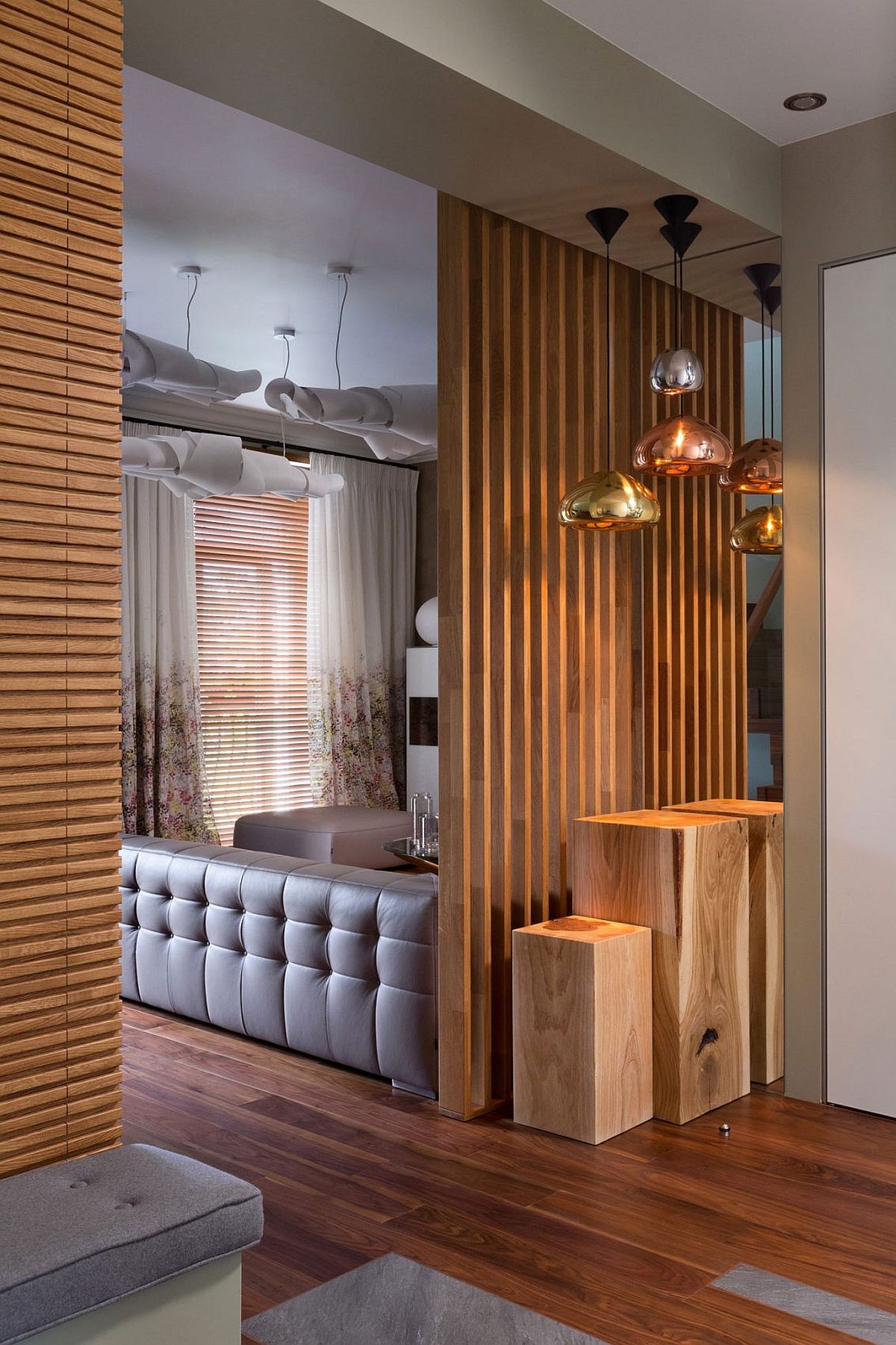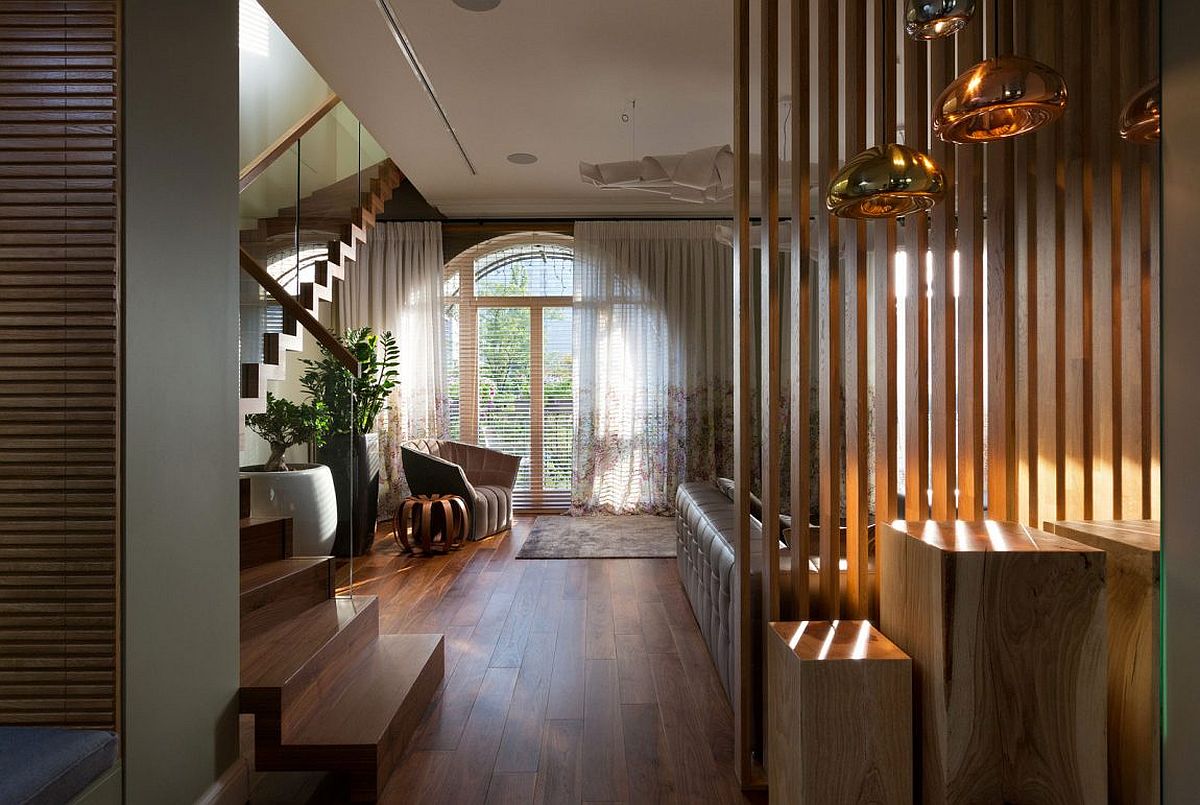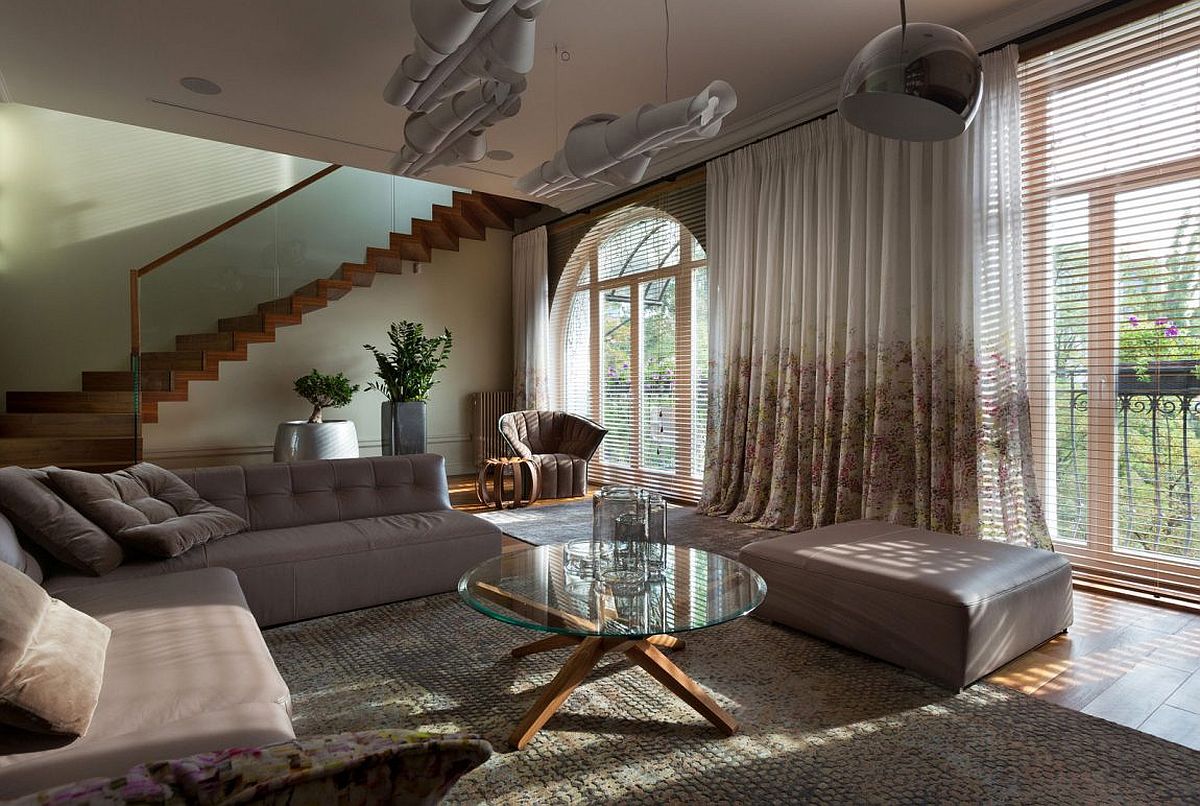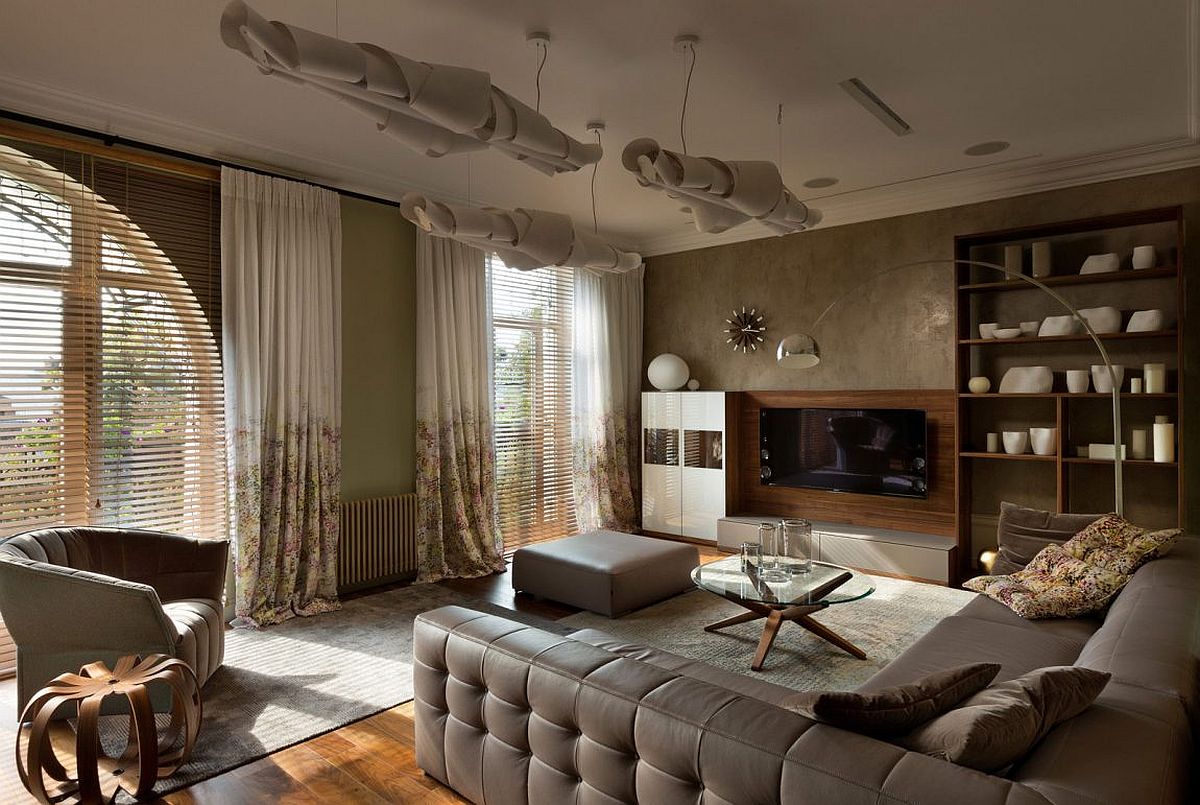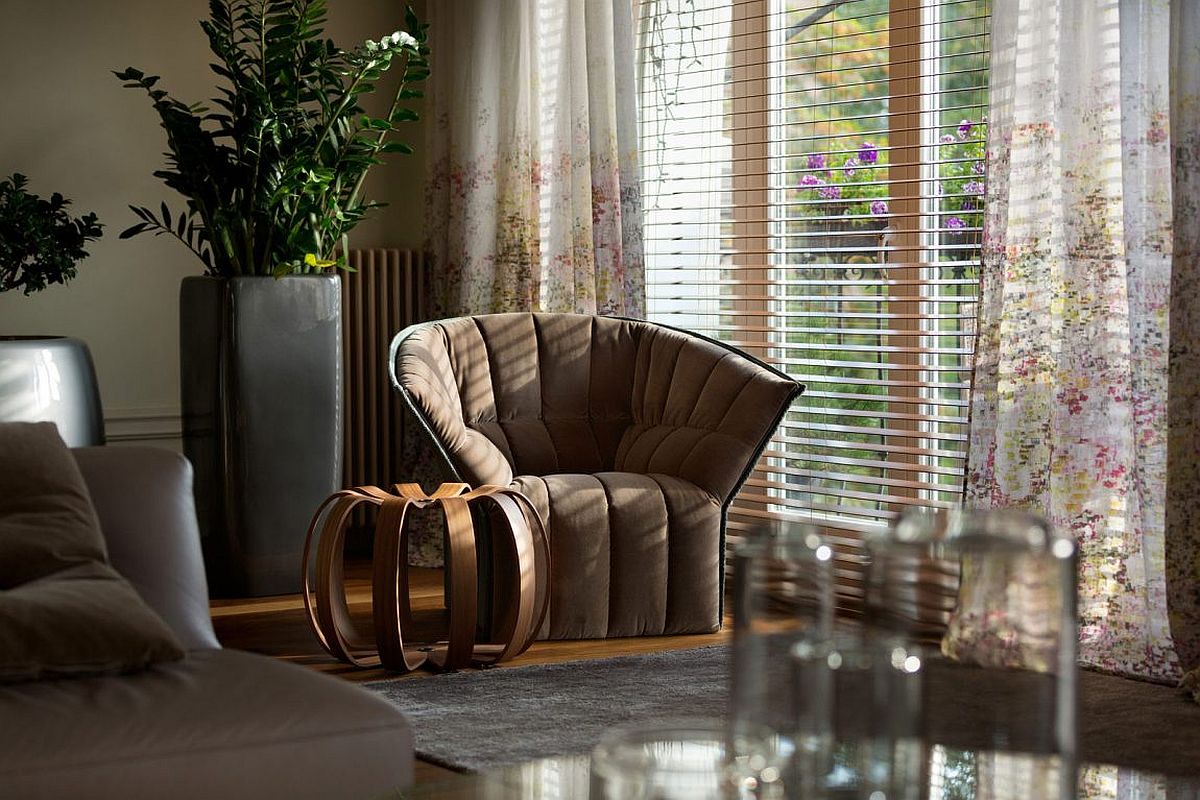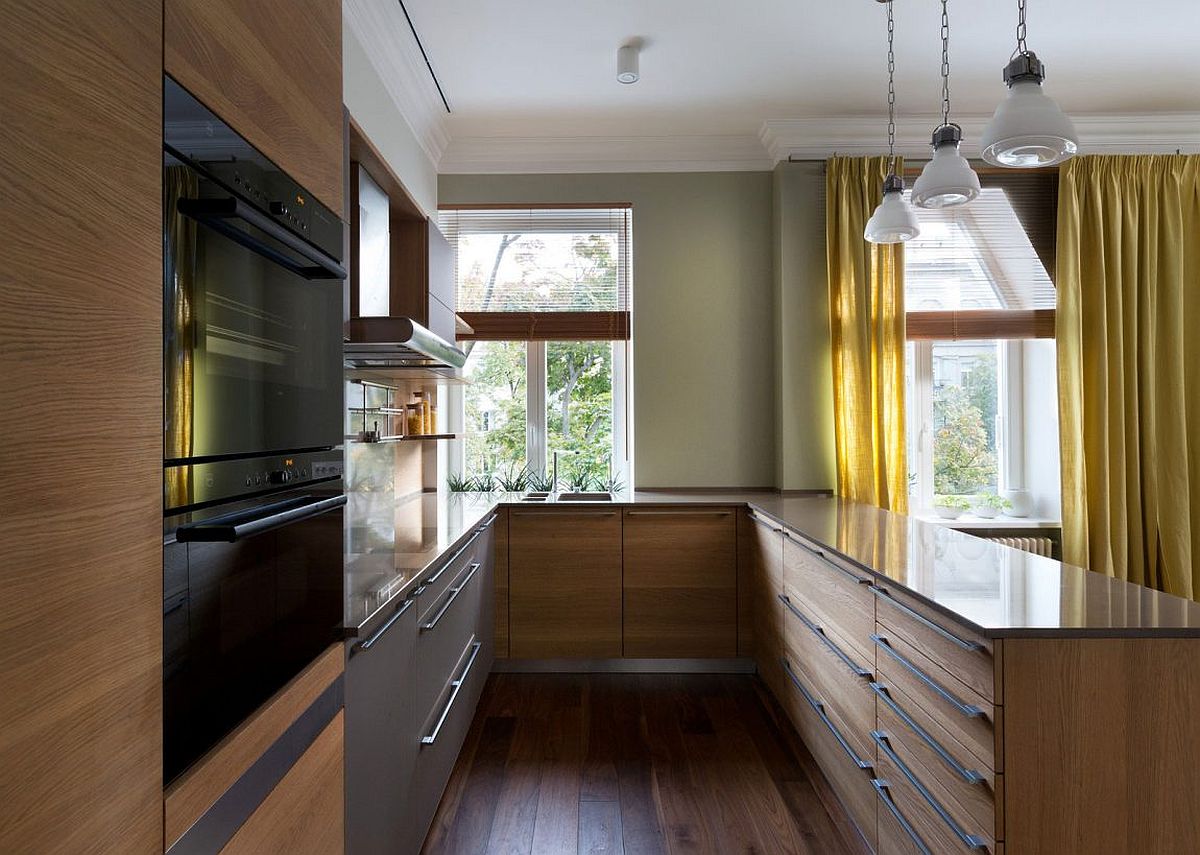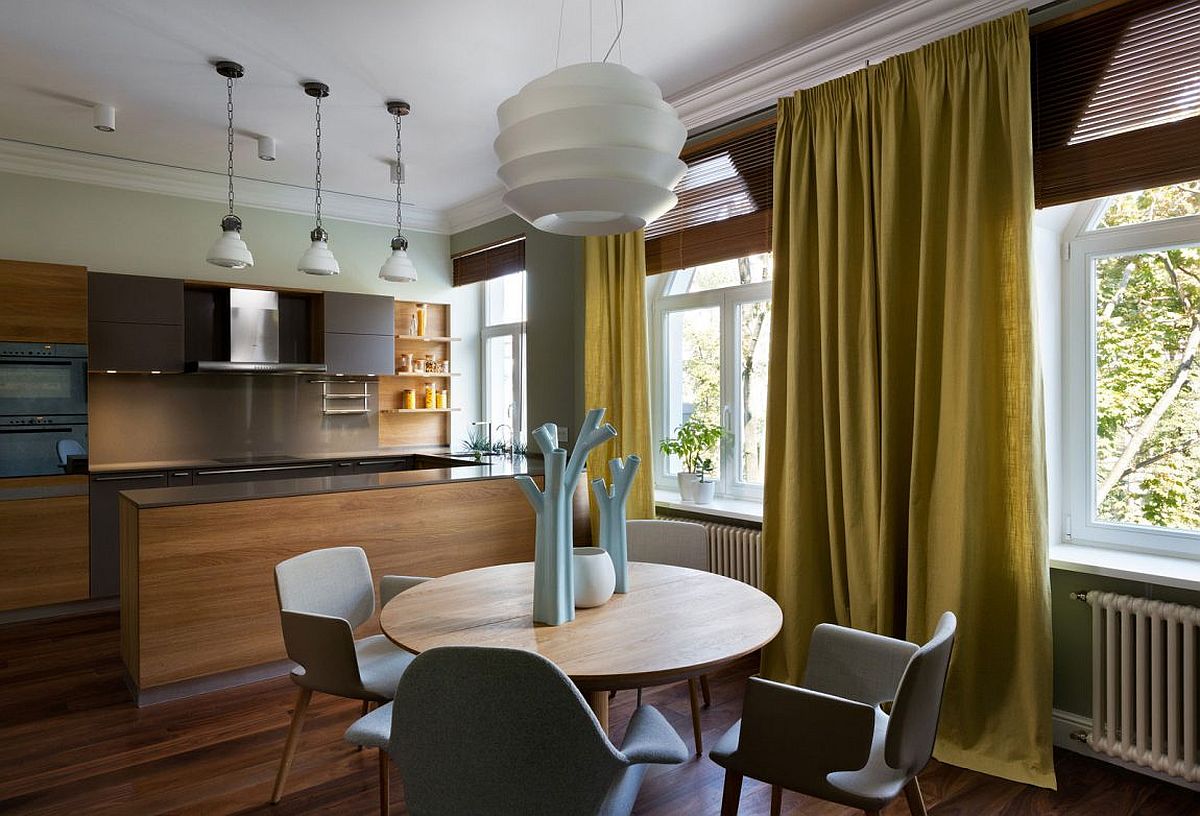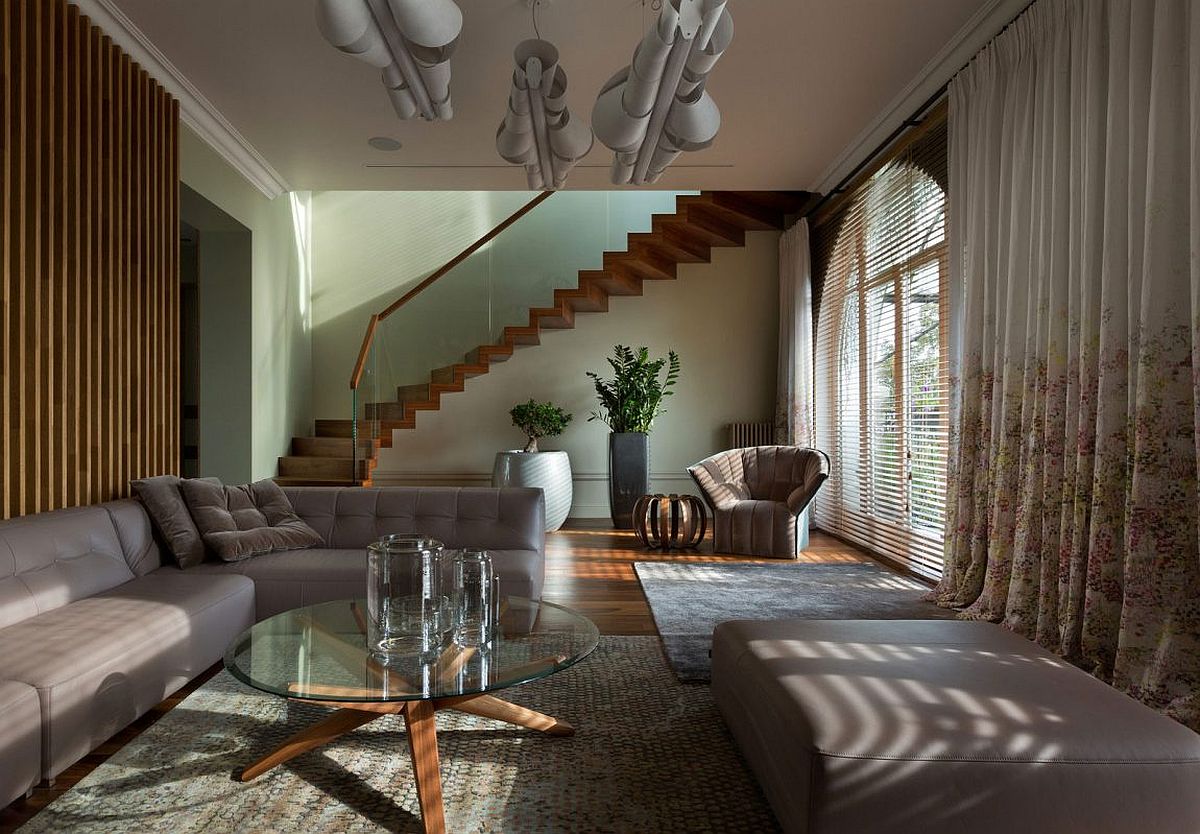 A small dining area next to the large kitchen with ample storage space acts as a cozy 'social zone', while the master bedroom with its tufted headboard wall and beautiful bedside pendant lighting oozes luxury. A colorful, yet classy kids' room with corner beds and a contemporary bathroom complete this exquisite residence in Kiev that is both comfy and pleasant.