To many design lovers, faux plants are less than ideal, often shunned in favor of fresh greenery. Some argue that a few snips from the plant life outside your door are so much more appealing than a plastic representation of the perfect leaf or cluster. But in recent years, houseplants have become a design staple. The more, the better! And it can be hard to keep a large number of indoor plants alive, especially if you're a busy person or your abode is short on natural light. Not to mention, faux plant design is getting better with each passing season. Below we'll tell you why, and we'll let you decide if you're ready to welcome man-made greenery into your home. Or if your answer to faux is still "naux"!
Realistic Faux Succulents
If you're new to the faux plant world, you might find faux succulents to be the best option. After all, succulents have a "perfect" look with their full leaves and shiny exterior. Real succulents often have the appearance of fake plants, so fake succulents often look real! Below we see a trio of plants (including the Potted Agave Succulent) from Pottery Barn: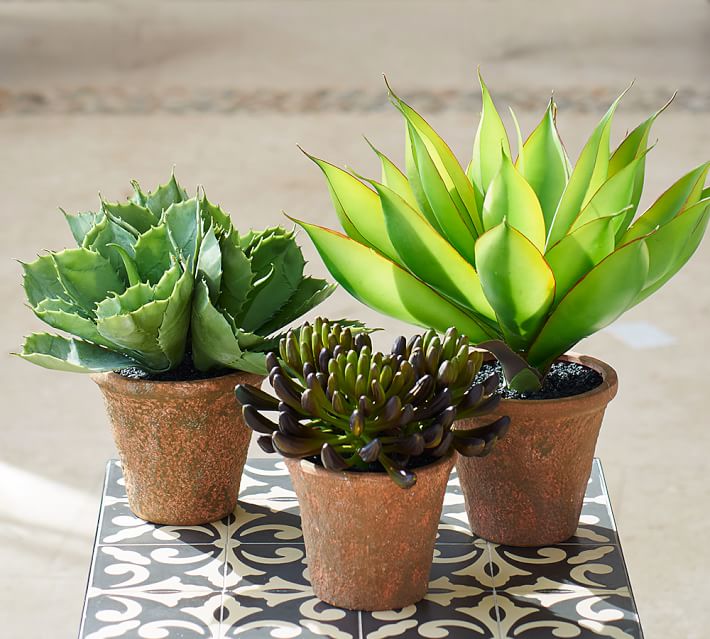 This Faux Potted Trailing Succulent from West Elm may as well be real, especially since its bulbous leaves have a full, hydrated appearance. The white ceramic container is also perfectly on-trend: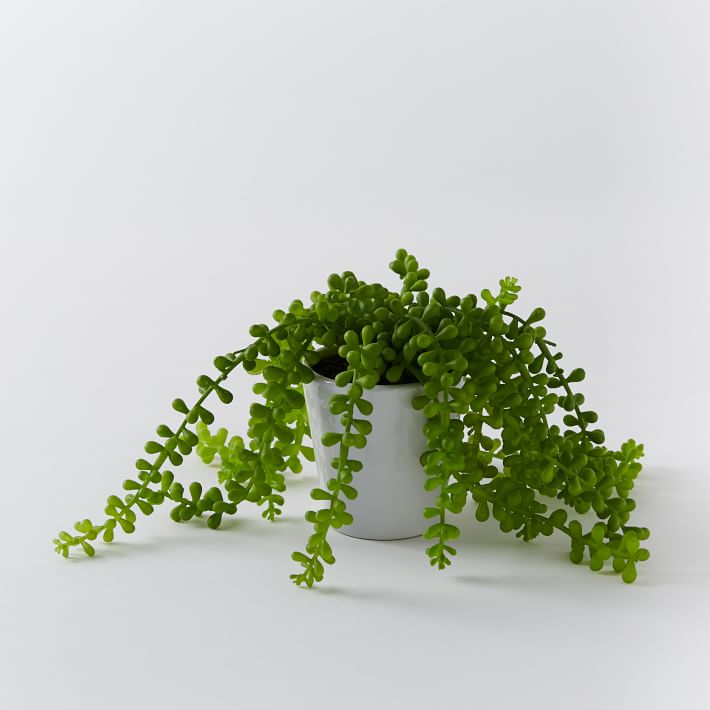 Here's another trailing faux plant, this time a String of Banana Succulents from Pottery Barn. While no longer available, we can only hope it will return to the PB catalog of options: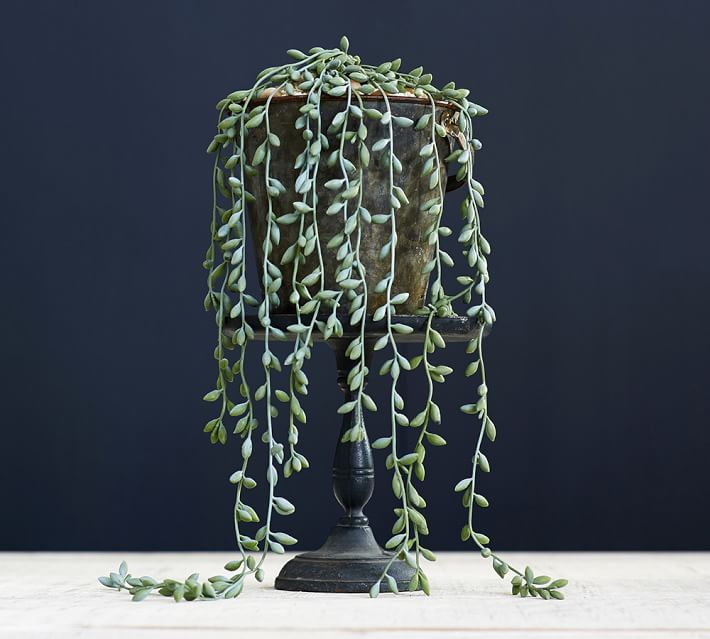 CB2 consistently offers realistically designed faux plants in sleek containers. This Potted Aloe is no exception! Lifelike and wonderfully modern, it's sure to be a refreshing focal point: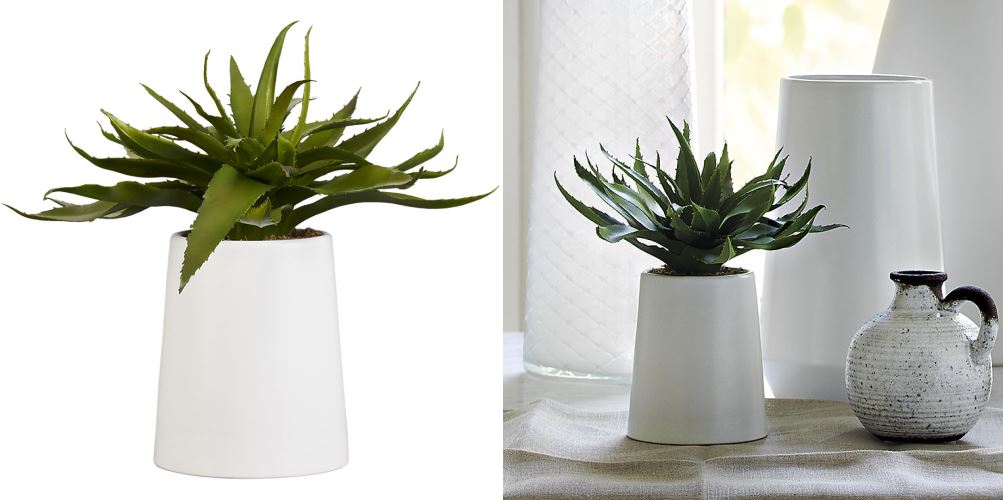 Tropical plants are another faux favorite (more on that later in the post), but it's the Broad Leaf Agave Artificial Succulent Plant at the bottom of this shot that's caught our attention. From Petals, this selection features a realistic texture and leaf thickness that you can't help but admire!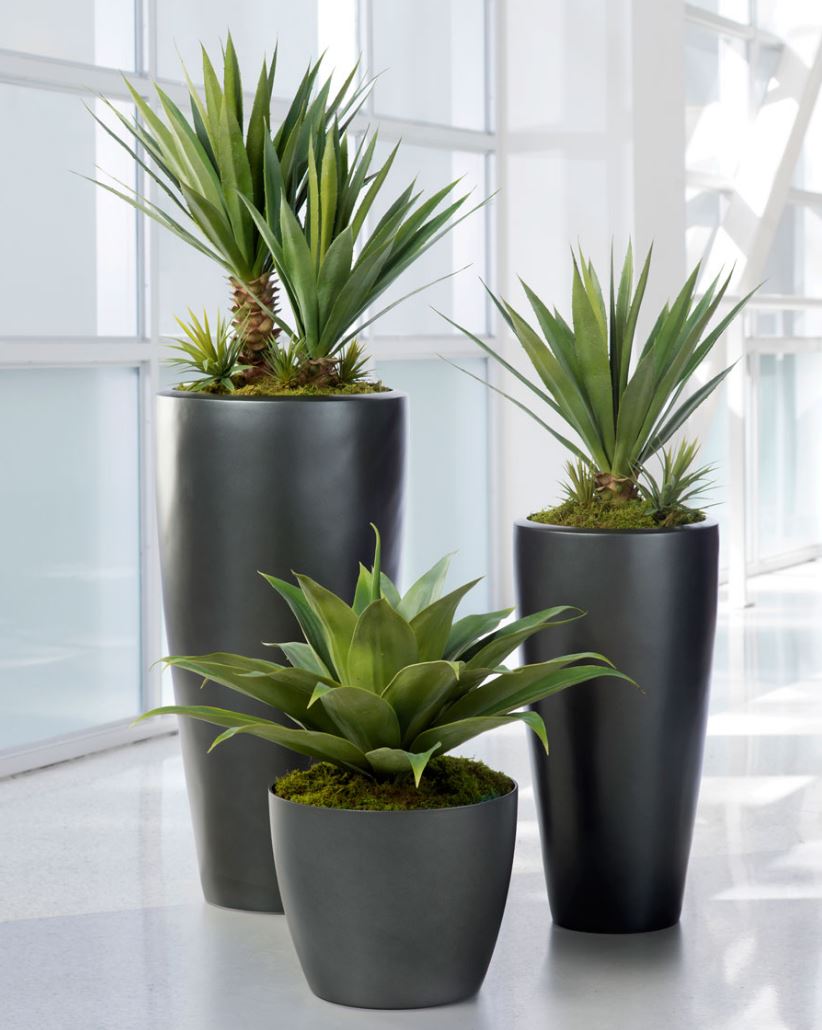 Here's another fabulous CB2 favorite, this time the Potted Succulent with Copper Pot, featuring an irresistible metallic shine that surrounds a very lifelike echeveria: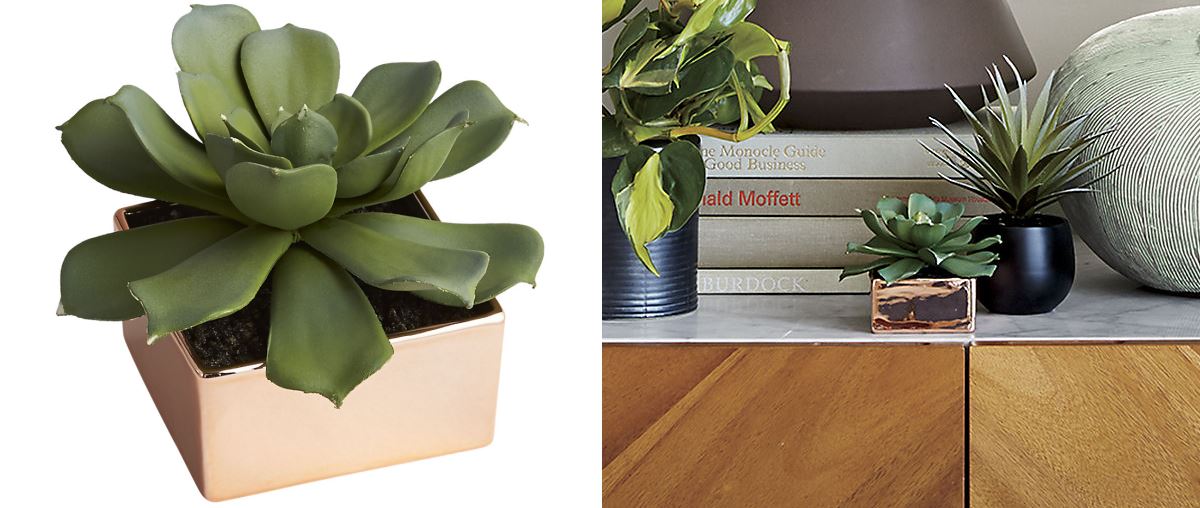 Faux Tropical Greenery
As mentioned, faux tropical greenery is another popular choice for those who want to skip the hassle of watering and maintaining plants and leaves. While fresh tropical leaves have the potential to last weeks (sometimes more than a month), there are several reasons to go faux. For one thing, you don't have to worry about trimming the stem and switching out the water every few days, which can be tricky with large leaves and vases. Also, your local market may not have tropical leaves available at all times of the year. This no-maintenance Philodendron Branch from Pottery Barn is beautifully designed and wonderfully breezy: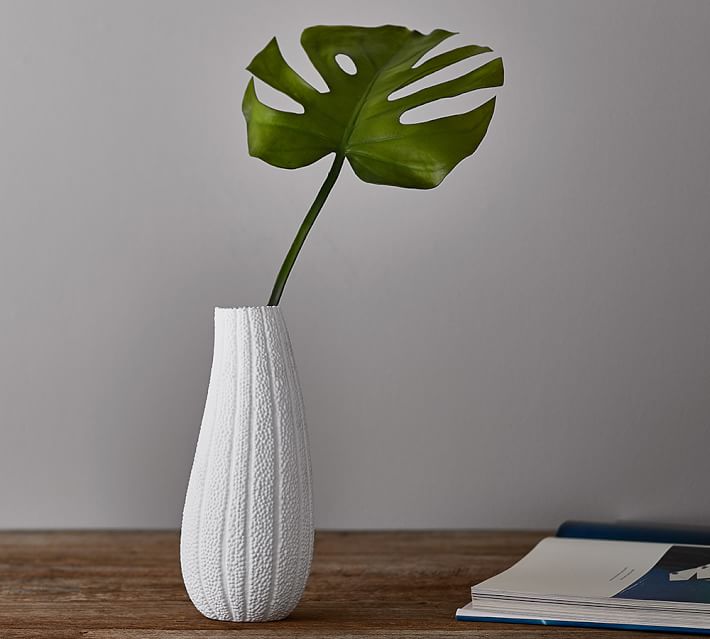 Also from Pottery Barn, the Palmetto Palm Branch below will instantly evoke the warmth and tranquility of summer. Bring on the long leaves and glossy finish!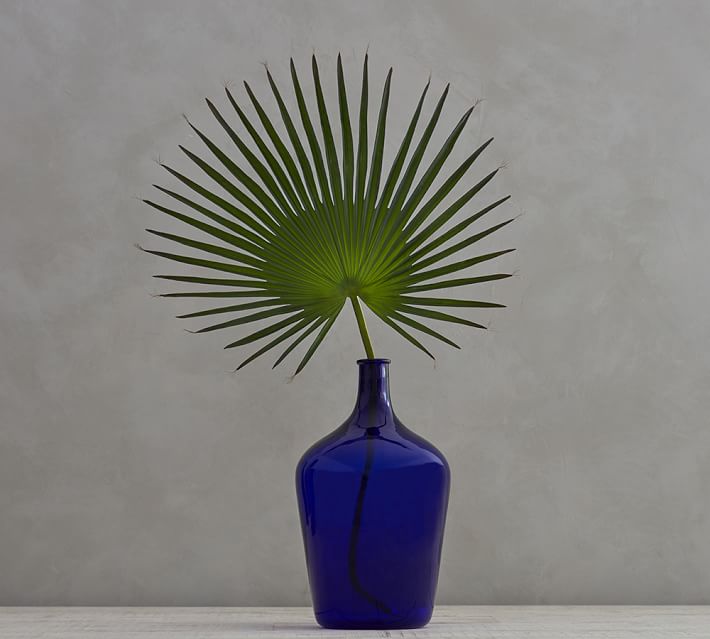 Speaking of glossy, this Artificial Palm Leaf from Save on Crafts is detailed in its design, and it boasts the perfect level of shine to mimic the real thing. Note the various shades of green on its textured surface: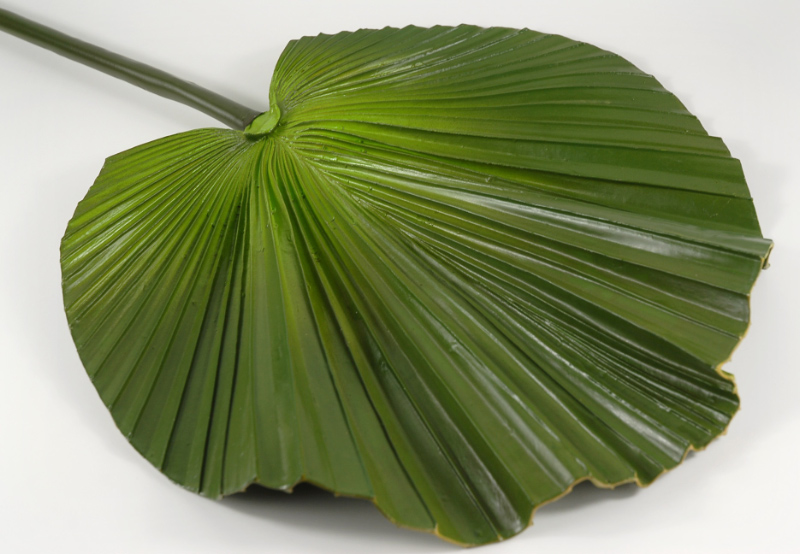 Faux Boxwood at Its Finest
With an abundance of freeze-dried boxwood at the ready, why would you go faux? When you need to cover a large area, there's nothing like faux boxwood panels! And these Ranka Artifical Boxwood Greenery Panels (available via Amazon.com) are not only weather-resistant, they're lightweight and made from Recyclable High Density Polyethylene (HDPE):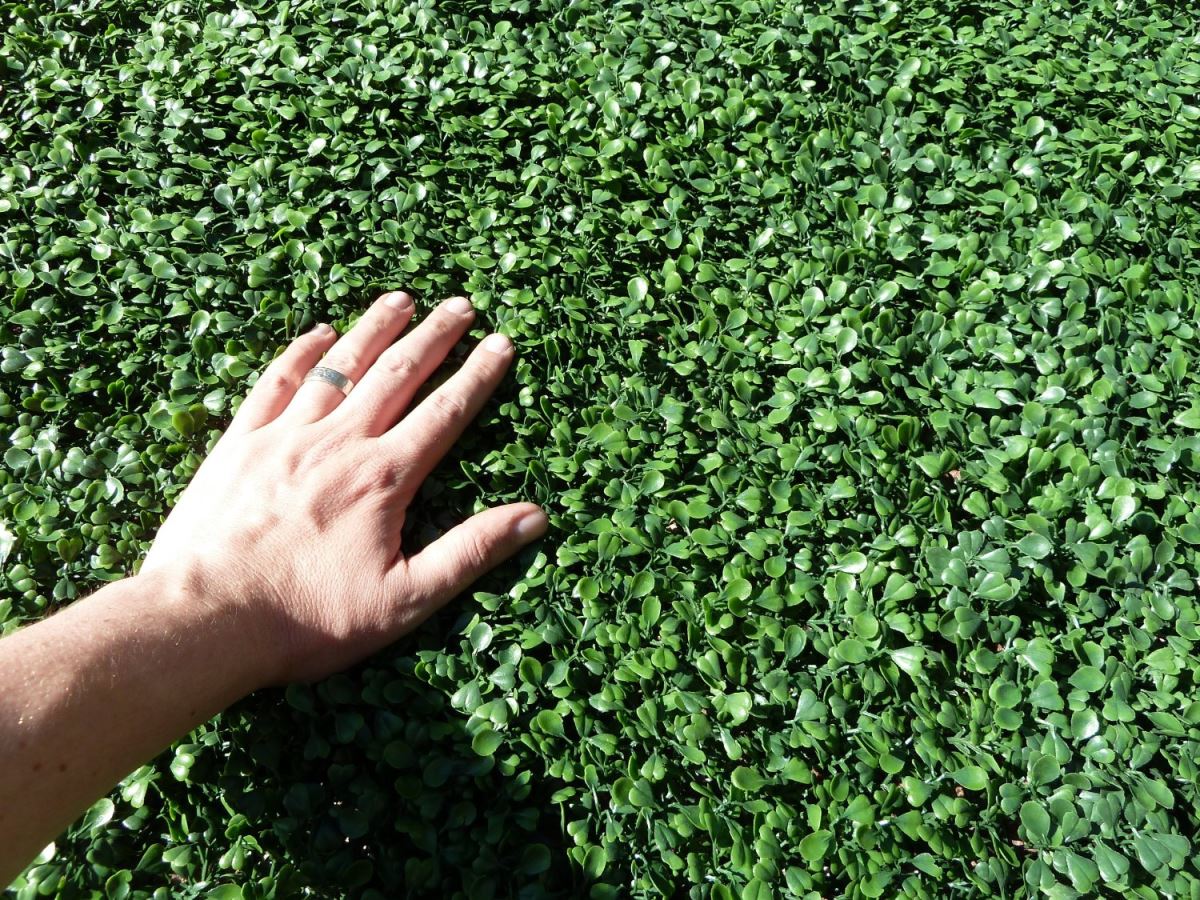 At first glance, their faux nature may seem evident. Especially when you get a glimpse at the grid-like backing. But nothing beats the fact that these panels will completely cover the fence, wall or outdoor surface of your choice. And you can connect a series of panels for a large-scale look. Cable ties are your friend when it comes to securing this faux boxwood in place. Super easy to install!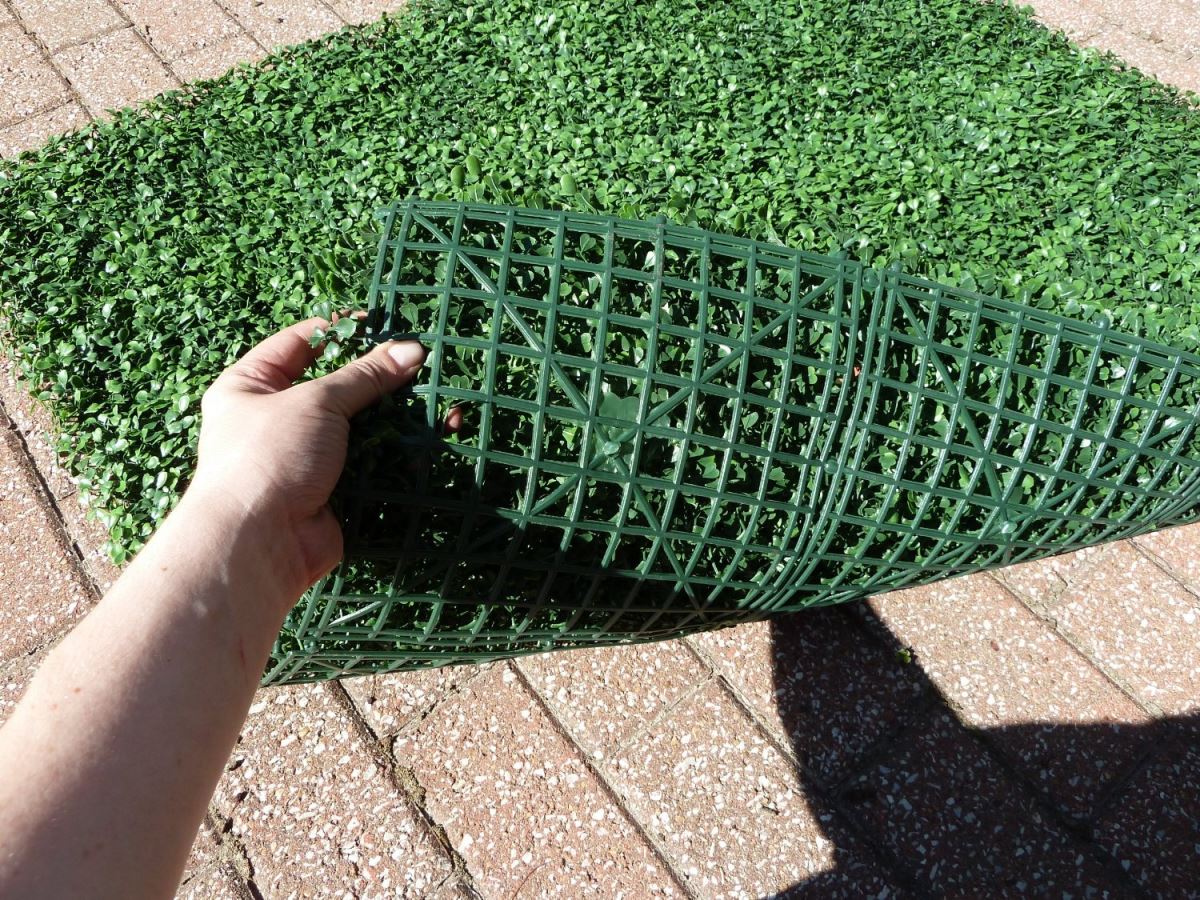 Plus, look how realistic the panels appear when you see them in action?! Below we're treated to a view of this rooftop deck lounge makeover from Aquahaus. The vibe is "Palm Springs meets Marfa"…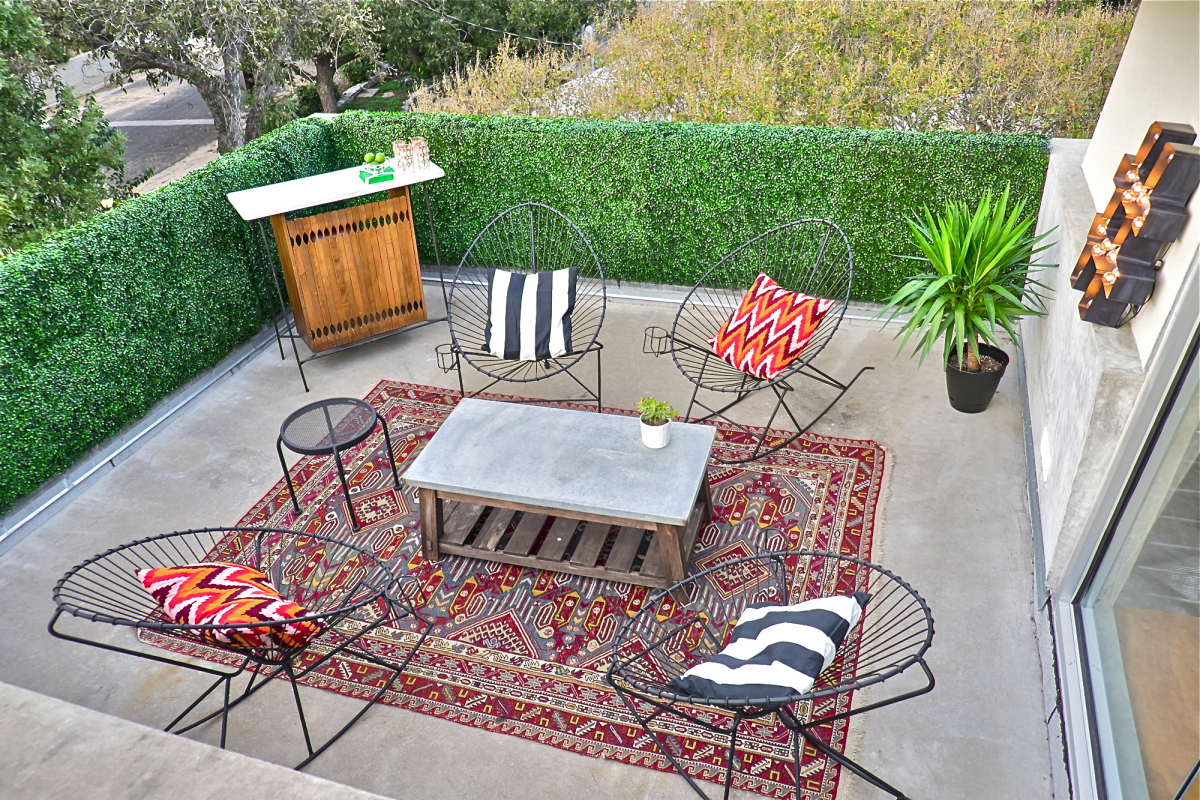 Did we mention that these panels are UV-resistant and $43 apiece for a 40″ x 40″ section? We think you'll agree they're well worth the investment… [photo from Aquahaus]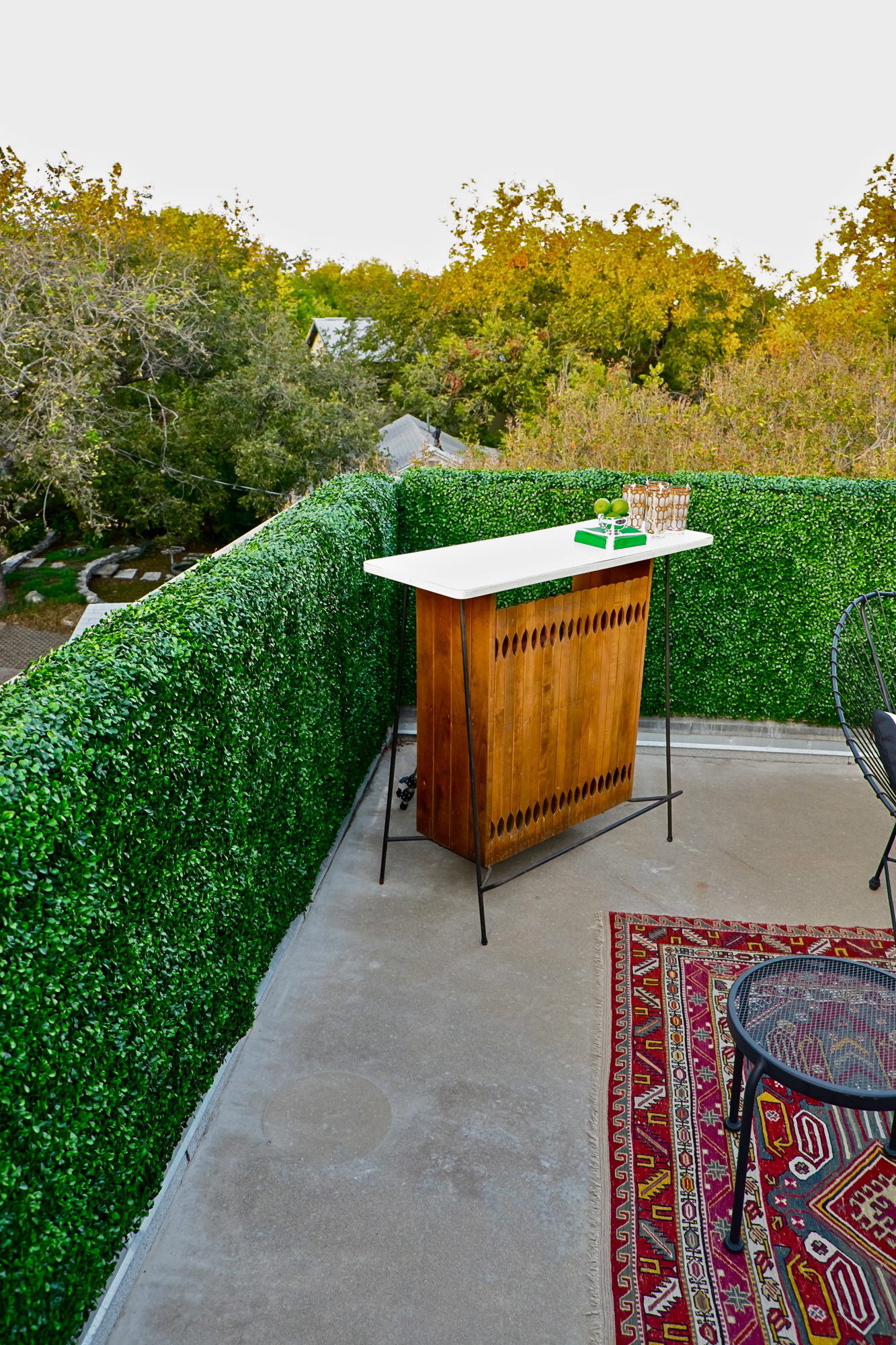 Well-Preserved Plant Life
We now turn our attention to boxwood of the preserved nature. Yes, the following selections aren't exactly faux. But they're as low-maintenance as faux plants. These Boxwood Round Trees from West Elm are freeze-dried, giving them a fresh, green appearance: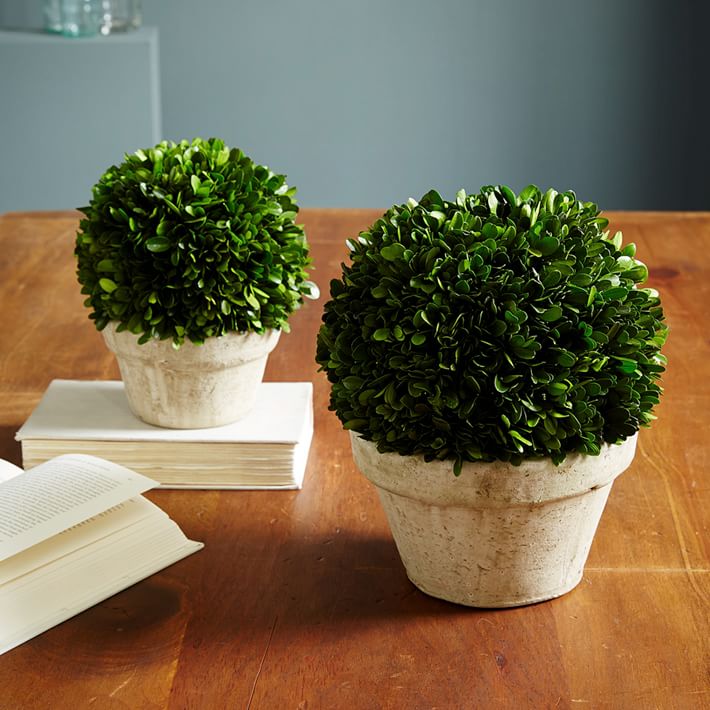 There's something charming about preserved boxwood, as shown by these Preserved Sphere Topiaries from Terrain. Ideal for mantels, tabletops and shelves! Plus, those clay pots are the perfect choice for containing them, don't you think?!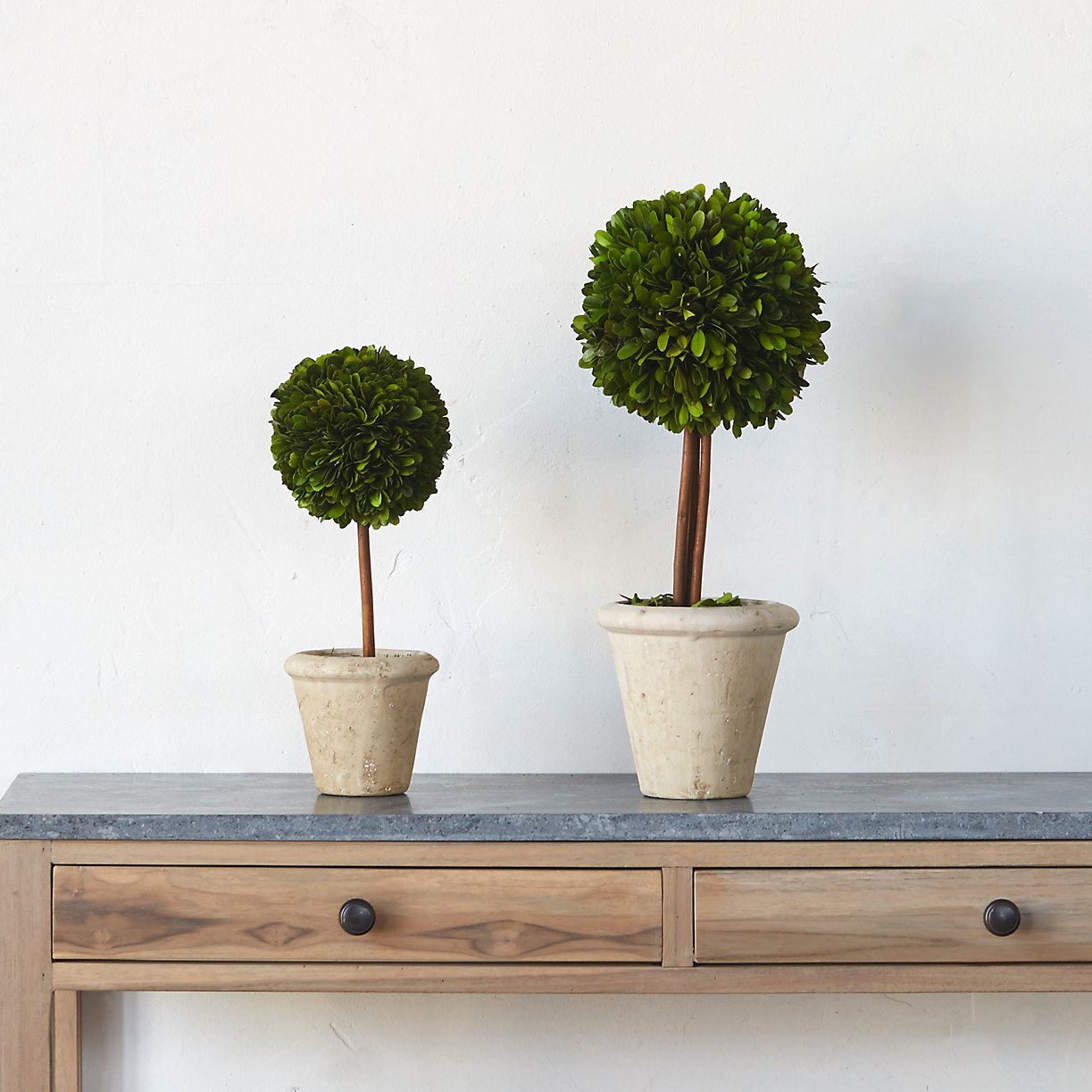 West Elm's Eucalyptus Bundle is another lovely choice for eternal greenery. It's dried, which makes it authentic. And low-maintenance. And consistently fabulous as each season passes!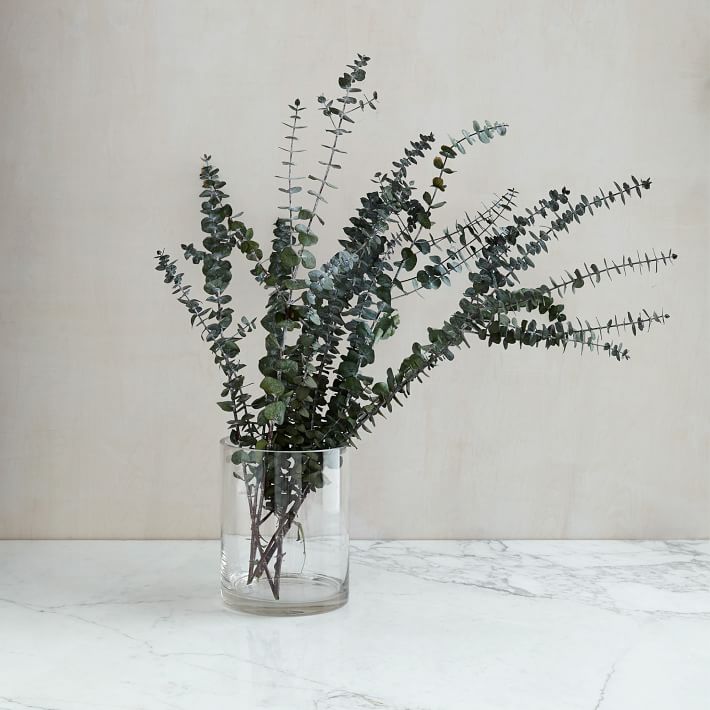 Last but not least, consider some striking branches for your interior, like these birch branches from CB2. White bark and sleek forms create a rustic yet modern appearance. Super-cozy for chilly times of the year, yet eye-catching in any season: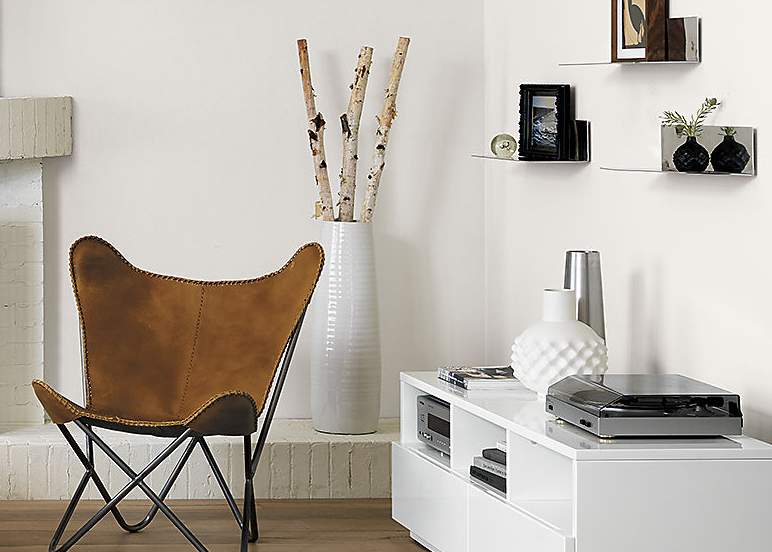 Plush Plant Creations
While the previous section featured "real" greenery, this last section of the post is all about the obviously faux! In fact, these "plants" revel in their cushy nature, and we're loving it. Check out this Felt Cactus Plush DIY from A Beautiful Mess, which will teach you how to make your own cute cactus using felt, pillow stuffing and a few other supplies. Yes, this cactus is kid-friendly!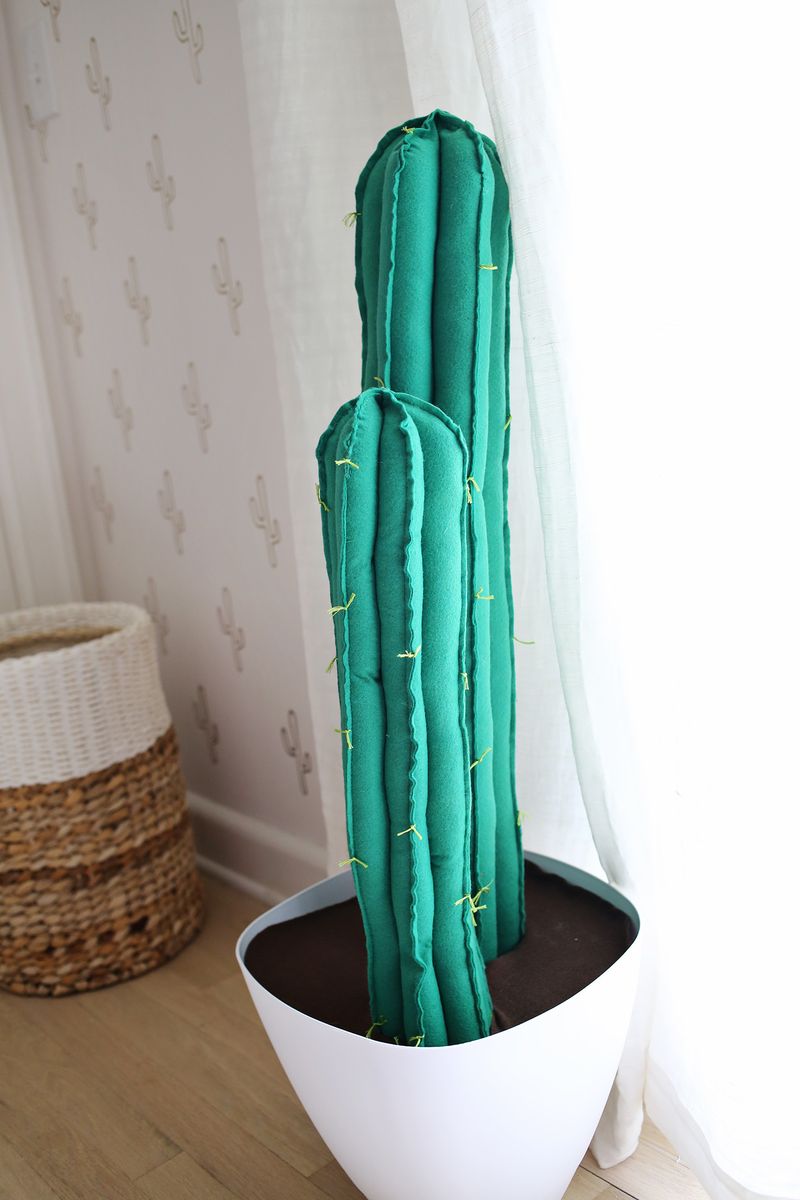 For a smaller version, these Cactus Pincushions (also from a beautiful mess) will do the trick. And skip the pushpins if you'd rather not use them as actual pincushions: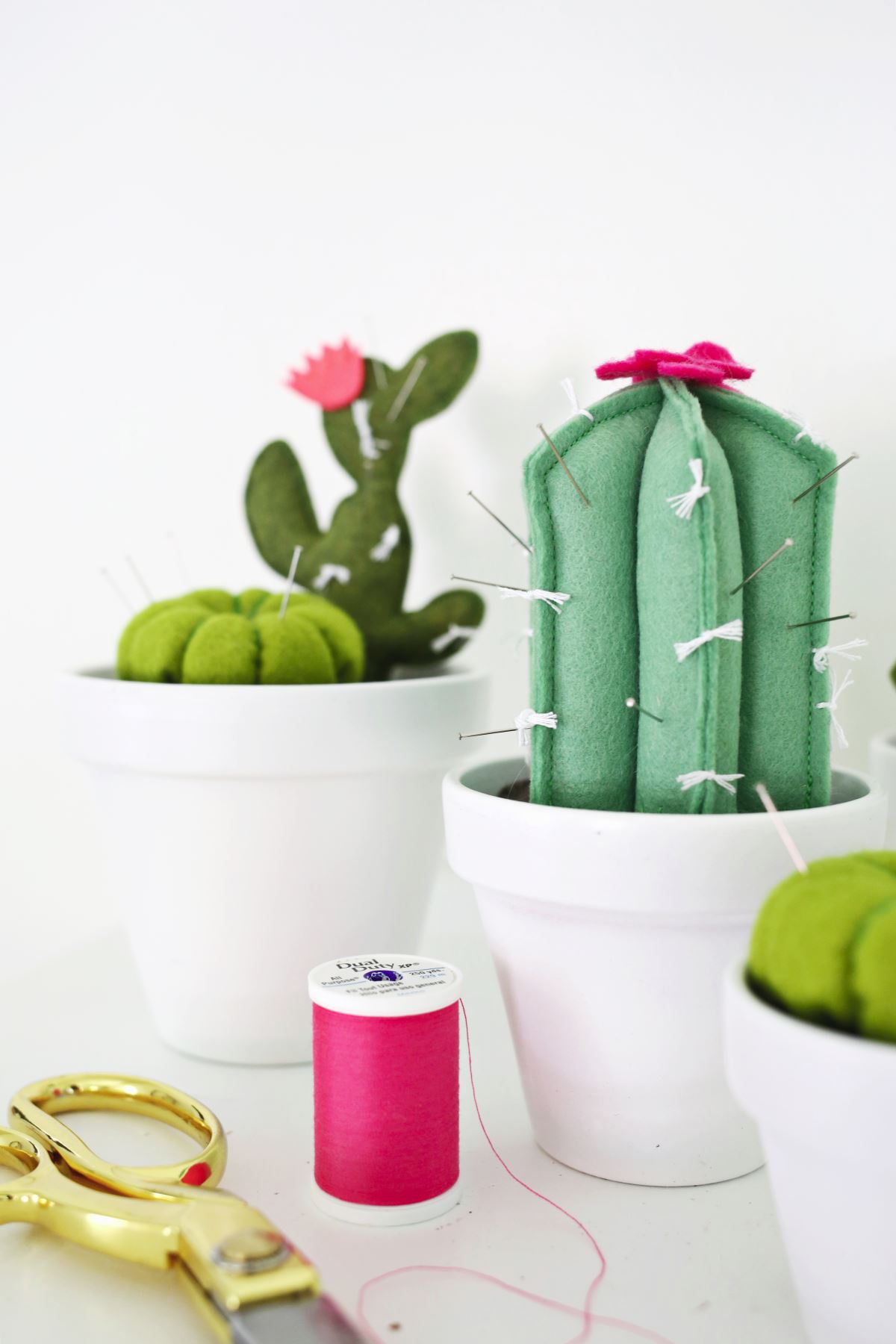 Love the look but not feeling crafty? This Cactus Garden from Wild Rabbits Burrow includes three cactus pillows in different forms and shades of green. Soft fleece and super-plush fiberfill are the materials of choice: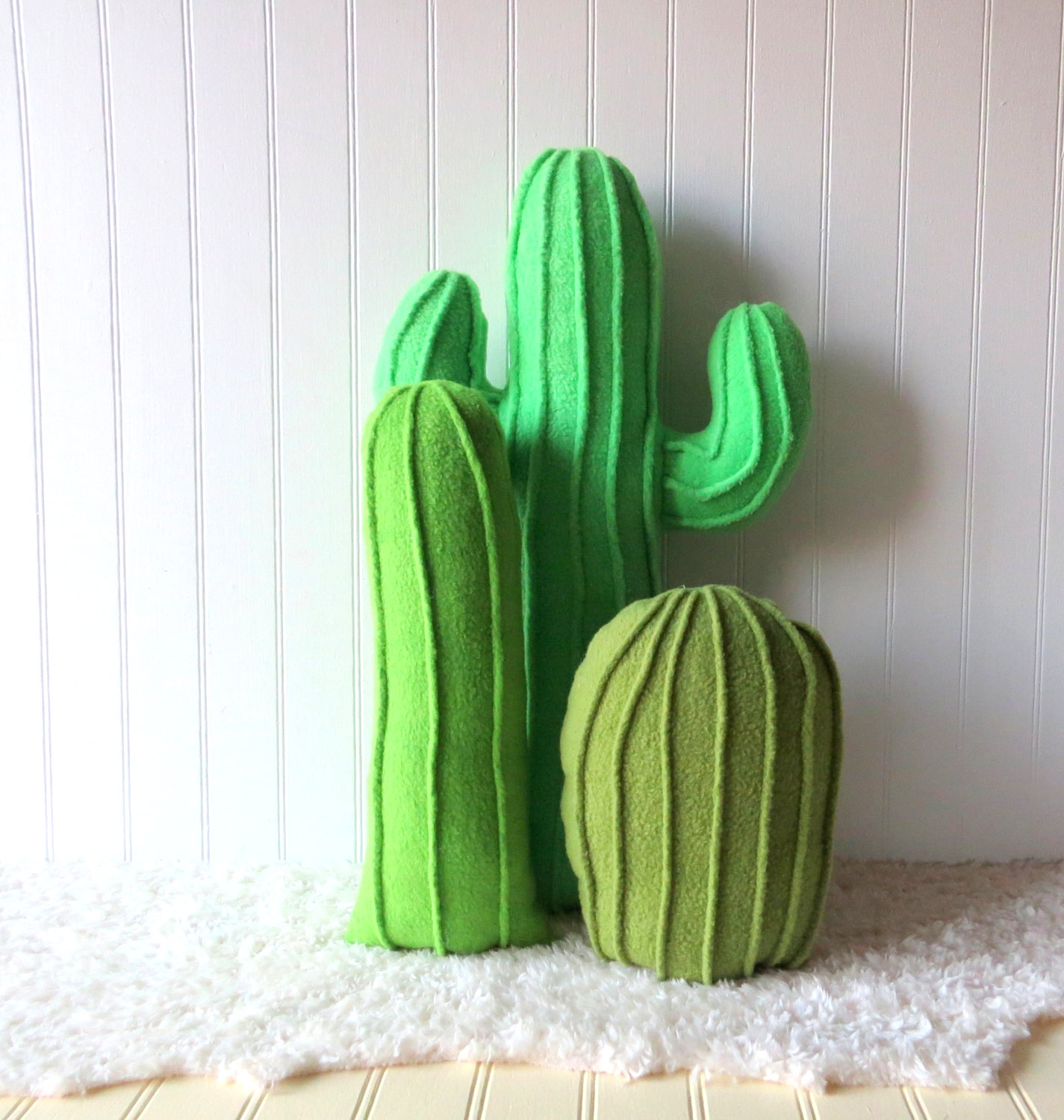 So here comes the big question… After seeing the many faux plants featured above, are you up for artificial greenery? Or will your answer always be "naux"?