Farmhouses are visually striking with their pastoral and classy combination of elements and earth colors. They are buttoned up with textures that cross with both the modern and rustic ways. There's always something about them that makes you want to relocate to laid-back country life. But wherever you are situated right now, you can still bring that feeling without relocating. The best farmhouse window treatment can exude that same classy and rustic vibe for any home.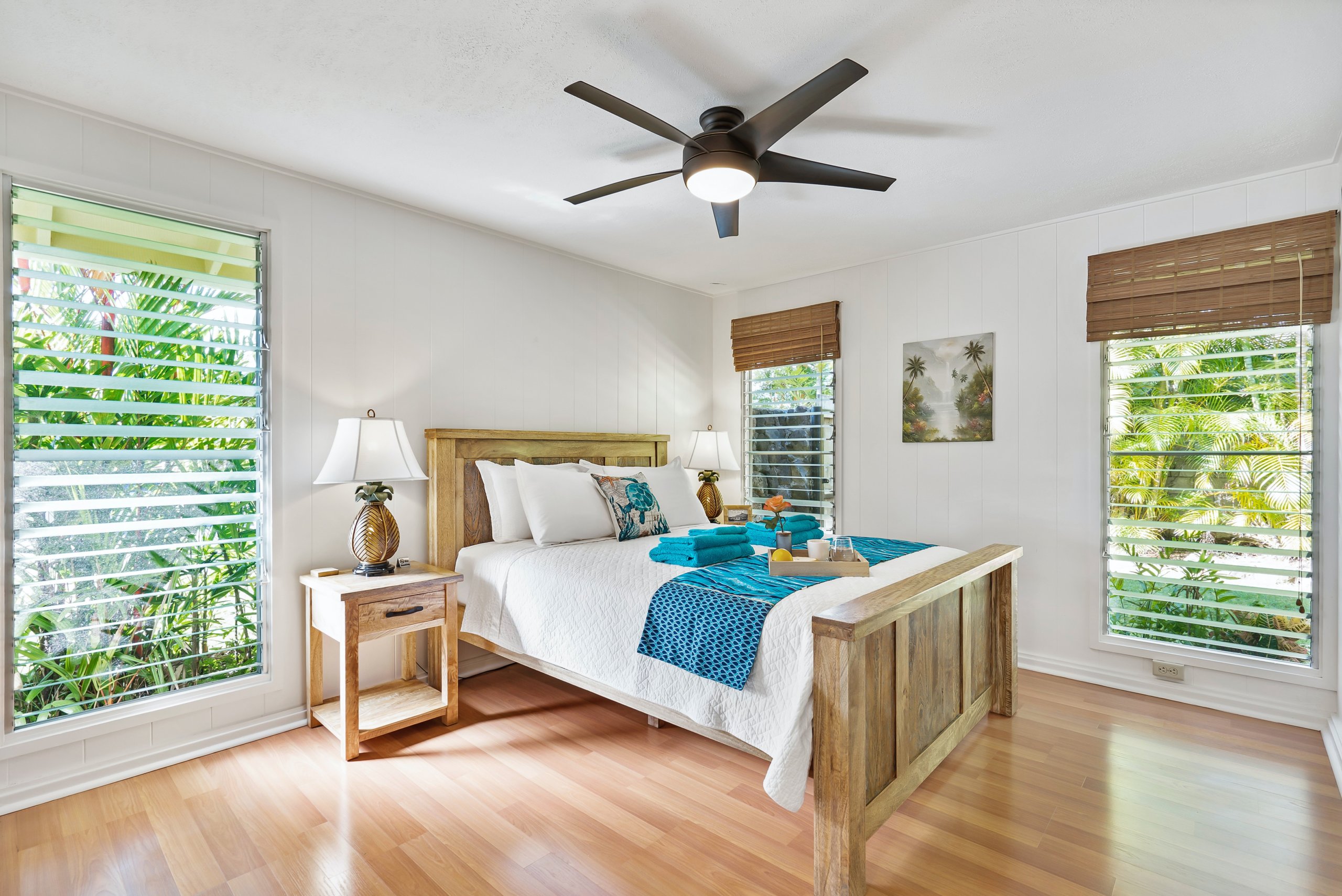 Farmhouse windows are often simple with natural elements and neutral colors. The fixtures are mostly light, and the colors are in neutral hues in the same color scheme. A pop of bright color is not necessary unless you want to highlight a part. Either way, the undertone always flows back to the soothing shade of beige and off-white. That's why sheer curtains and burlaps became popular in farmhouse window treatments.
The Elegance of Soft Farmhouse Window Treatment
Draperies, curtains, and swags add charms to a farmhouse windows' wide span of dimension. They come in a variety of textures, materials, and patterns. Curtains often serve as decorative pieces and light filters, but they are also capable of lending an atmosphere to your home. With or without a theme, curtains make a versatile piece for configuring your windows.
Sheer Curtains
Sheer curtains are most popular in farmhouse window treatment as they can create some drama while interlacing it with sophistication. Cream, ivory, and white are excellent tones to define a spanning glass wall. It often varies in thinness and texture and is useful for adding finishing touches. Chiffon and voile, when hung, can add grace and beauty to your window sills.
Aside from just filtering light and creating privacy, sheer curtains give out light and an airy feeling. And they are also quite versatile and cohesive for that pulled-together look even with various furniture pieces. If you don't want to stick to the brandish white curtains, there are also sheer curtains available in earth tones.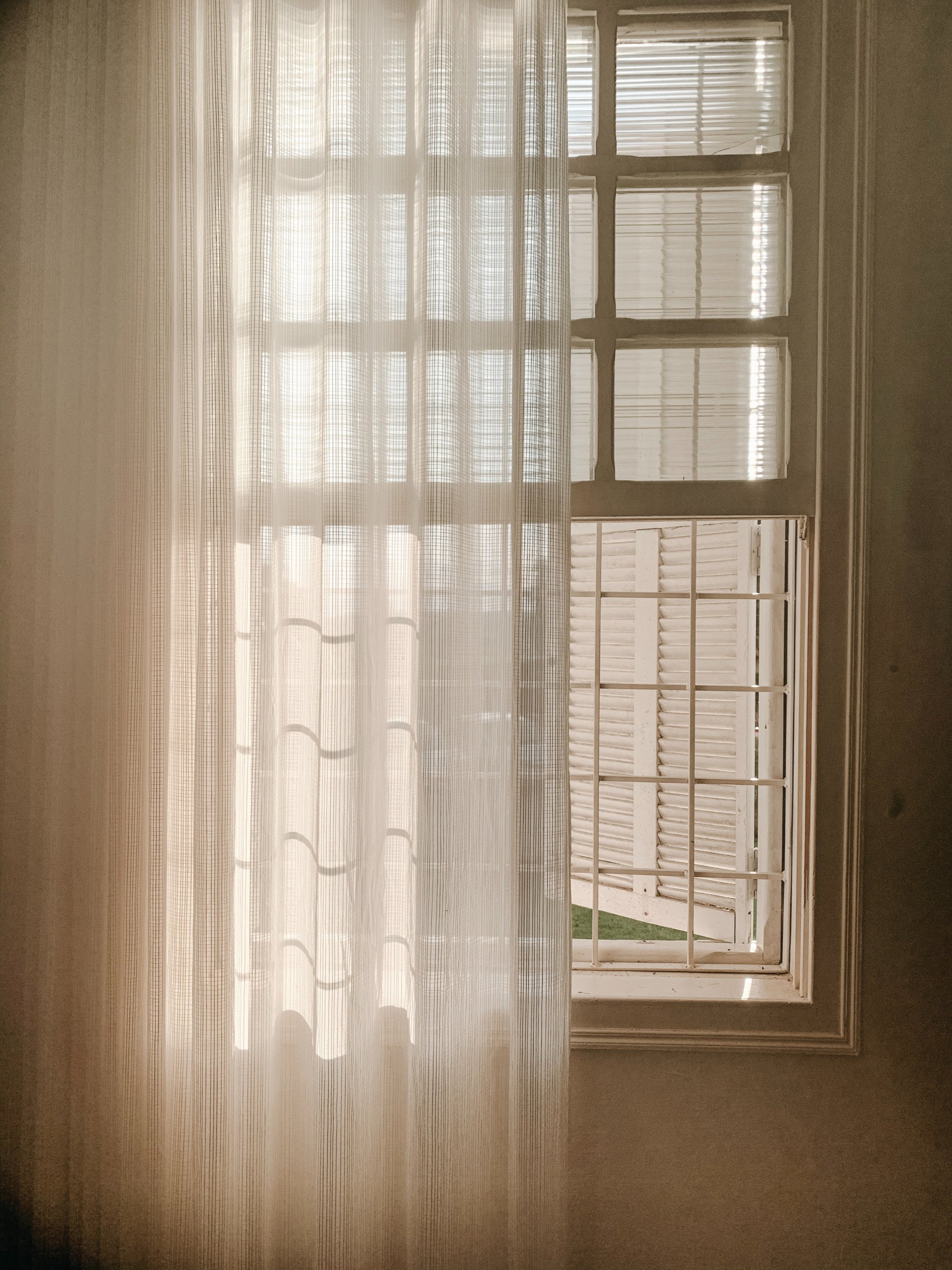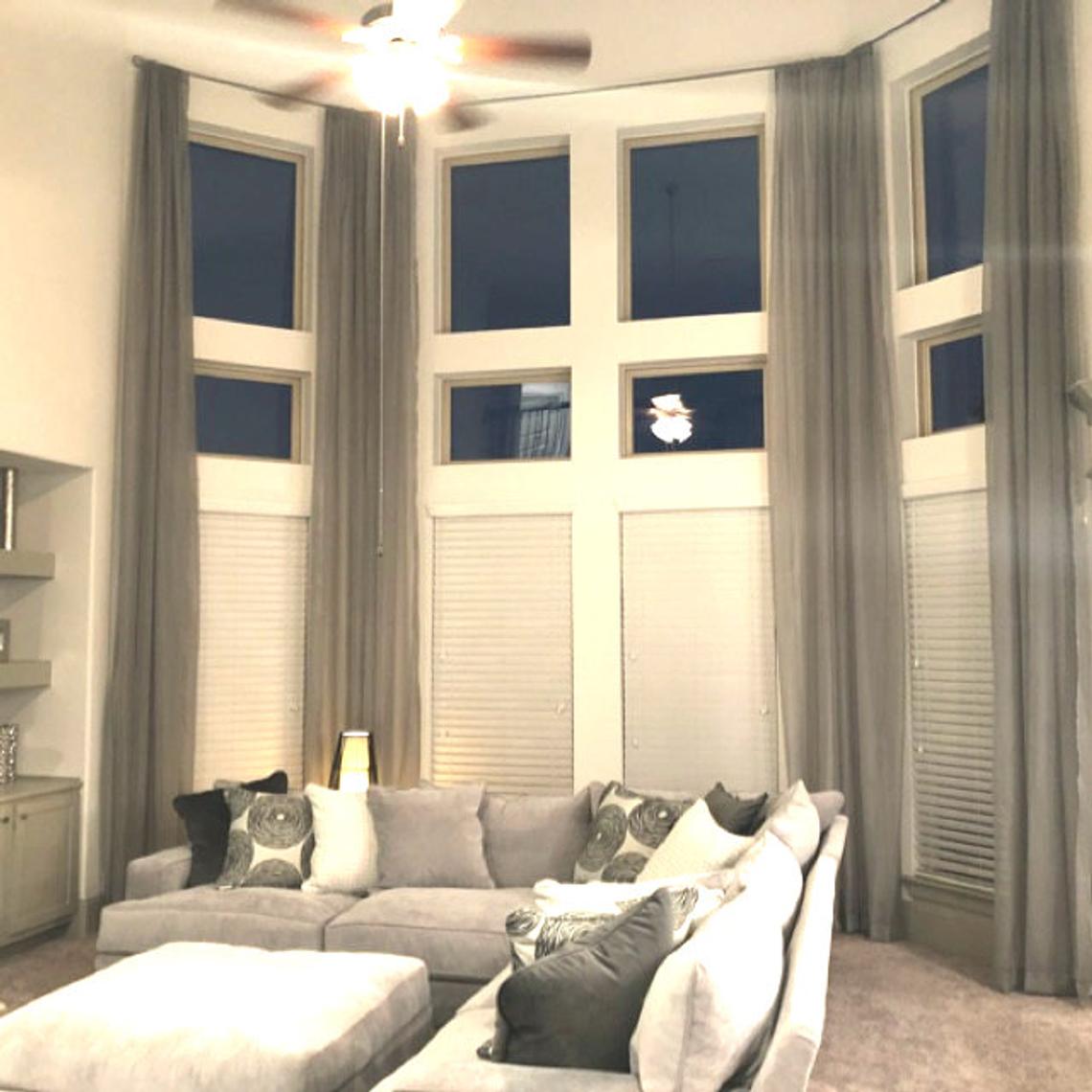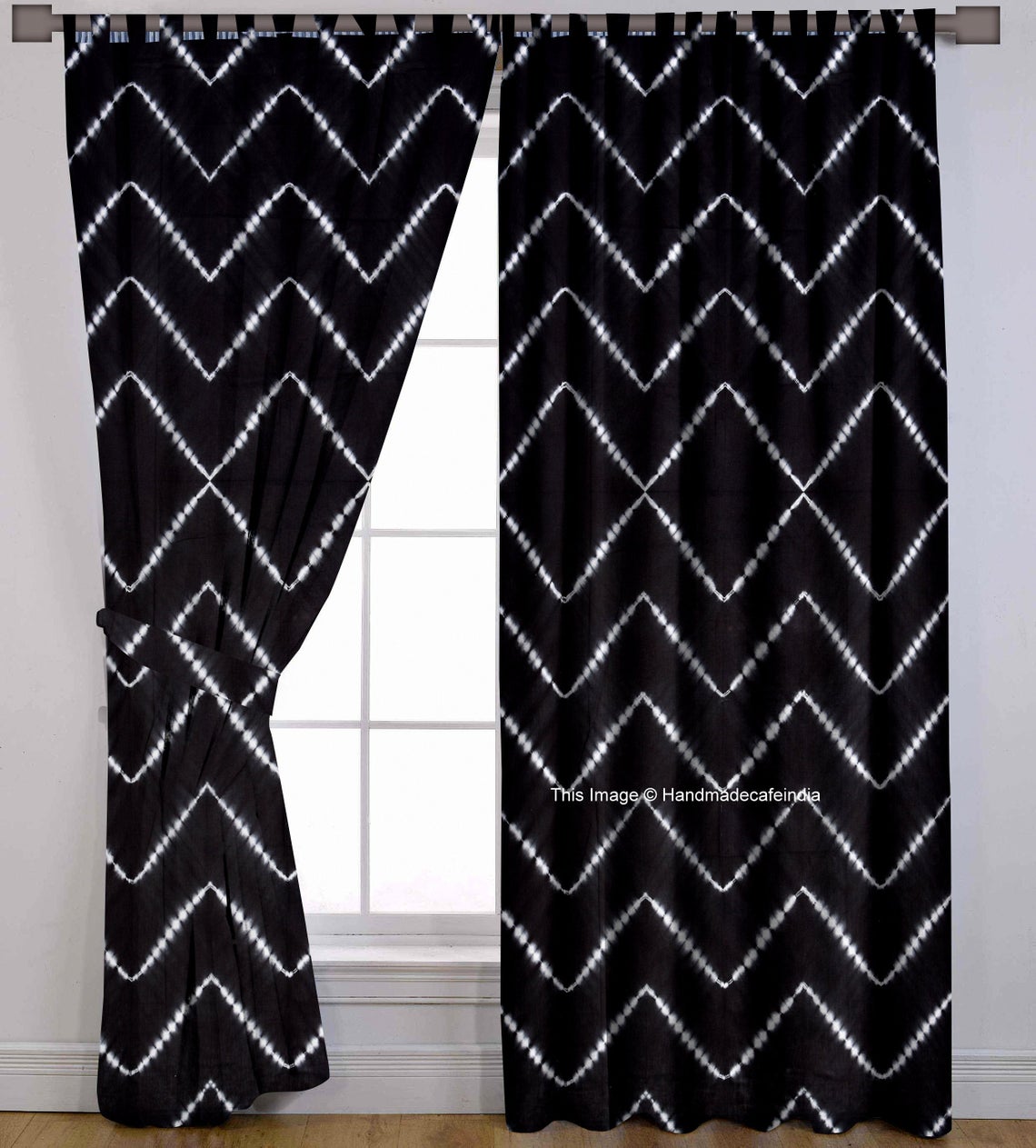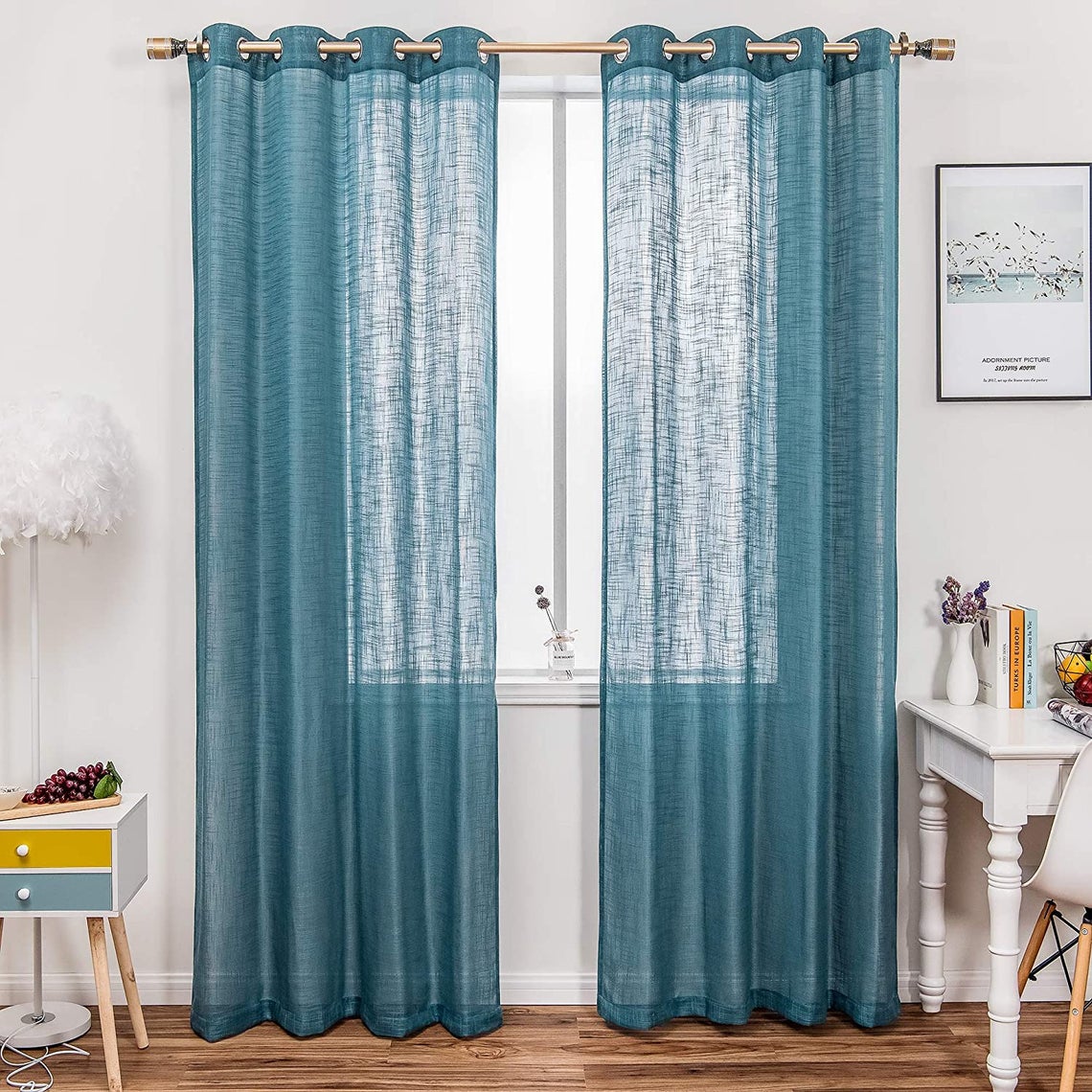 Burlap Curtains
Burlap curtains add a glimmer of rustic charm and tradition to farmhouse windows. As far as your options, you have varied burlap decors to add a chic look to your home's interior. It is also as good as a standalone valance or a full-length curtain.
Valance adds a vintage feel as these are often associated with the good old traditions. You probably remember the gingham ones in your great grandma's kitchen window. Burlaps make an ideal farmhouse window treatment because of their texture. Check out some of Casa Rustica burlap valance if you want that old-fashioned yet chic decoration.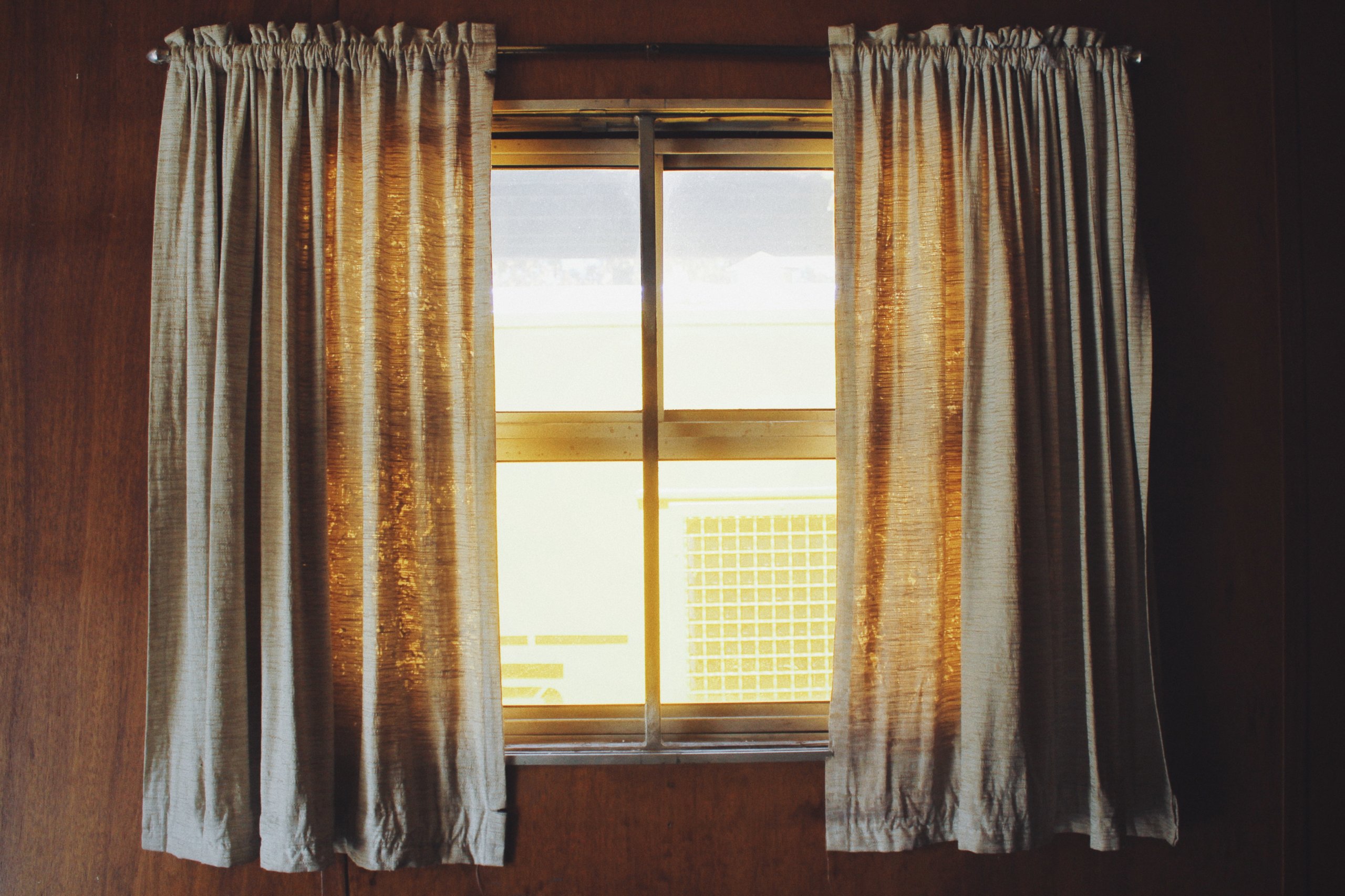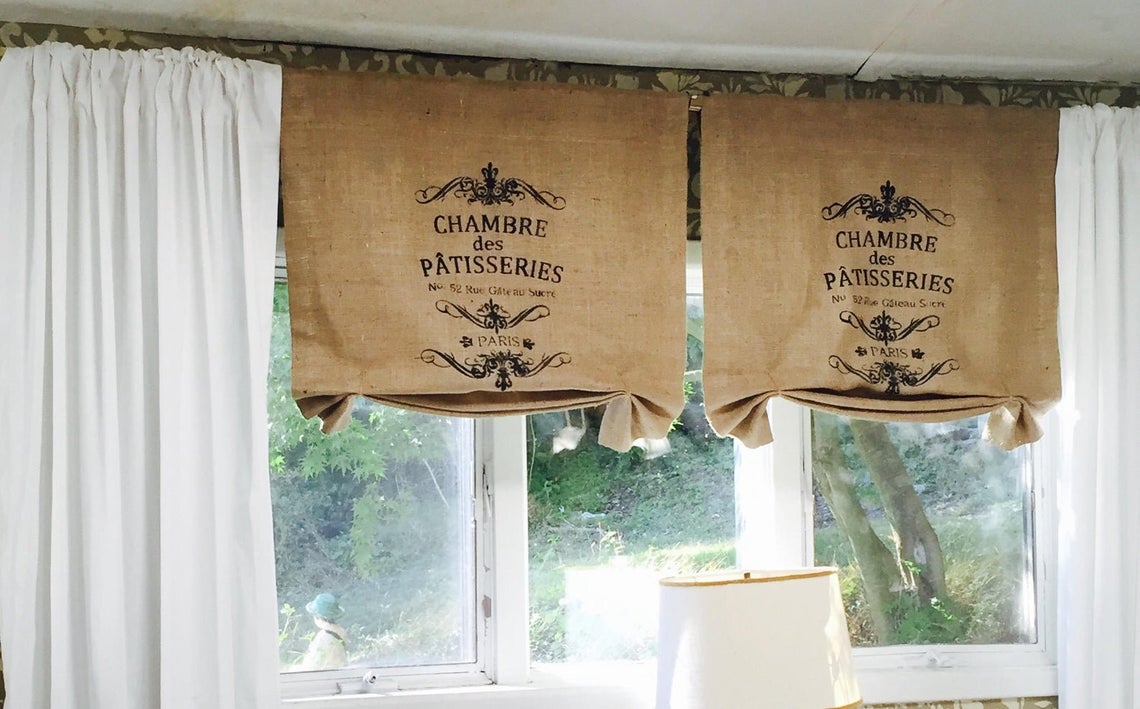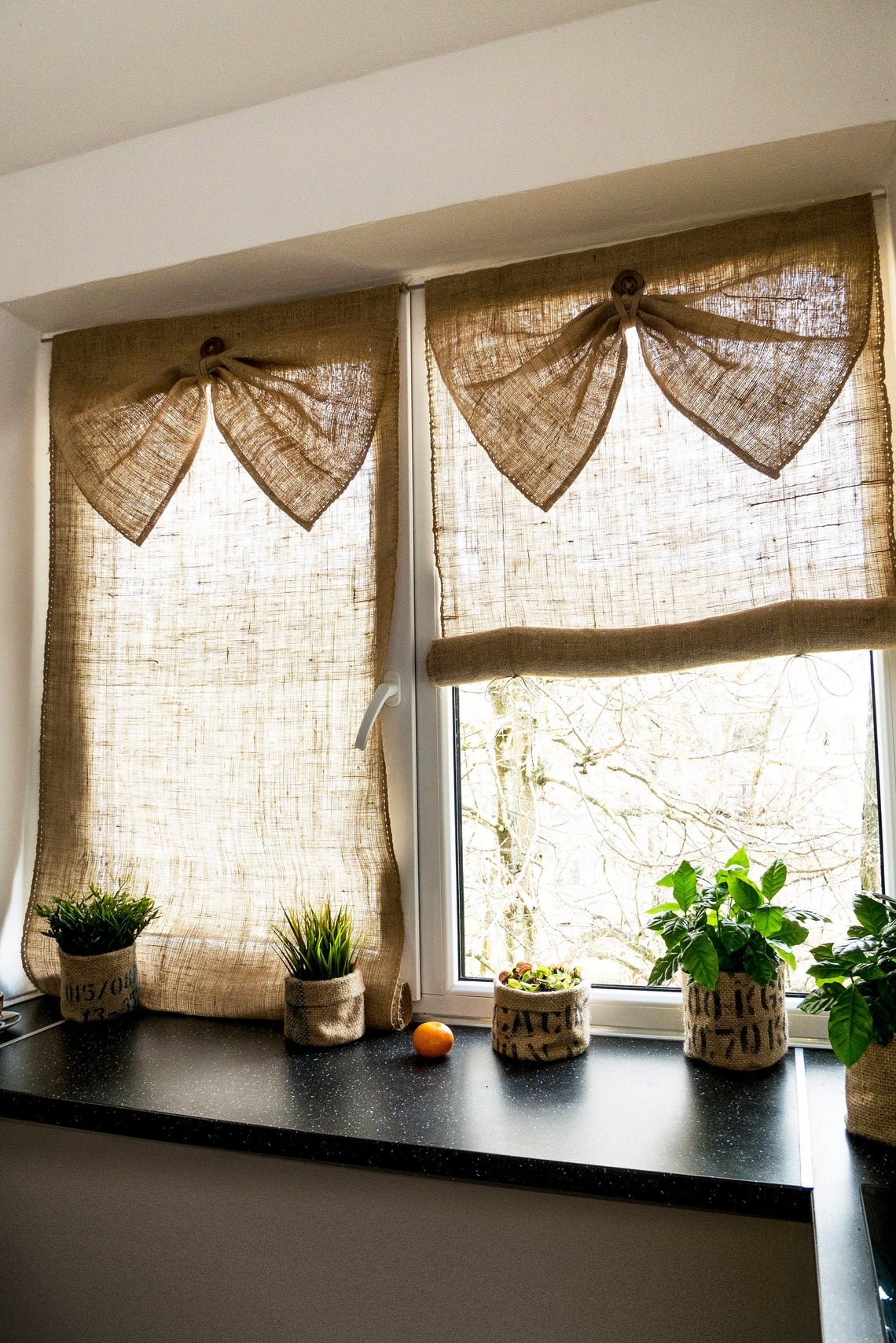 Swag And Jabots
Swag and jabots are curtains that throw you back to the elegant opulence of farmhouse living. It gives off a formal look with an added grace. This trend in the curtain is a little outdated, but still makes a comeback among rustic design lovers. Jabots or cascades look grandiose on wider windows, but also create a perfect touch to smaller frames.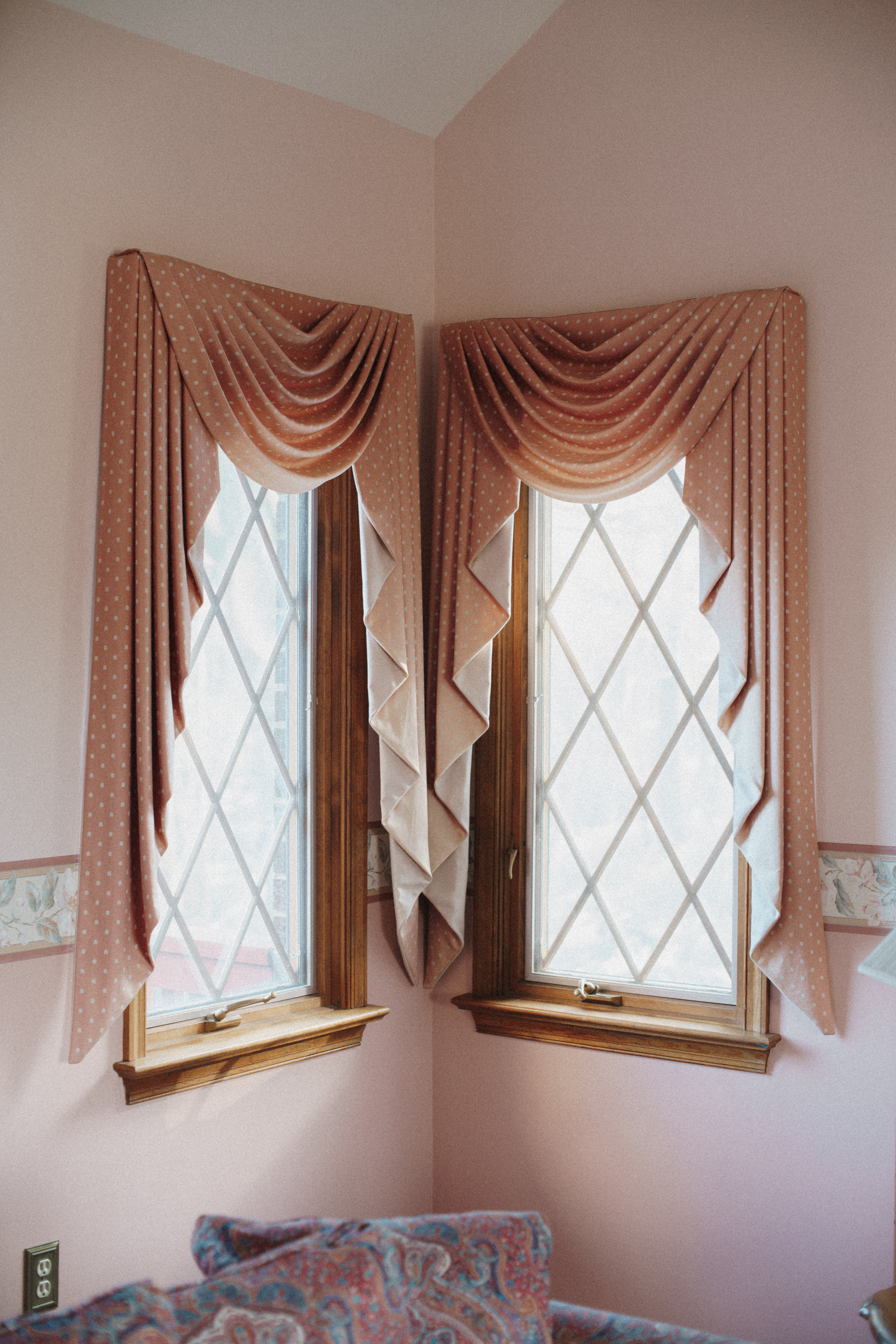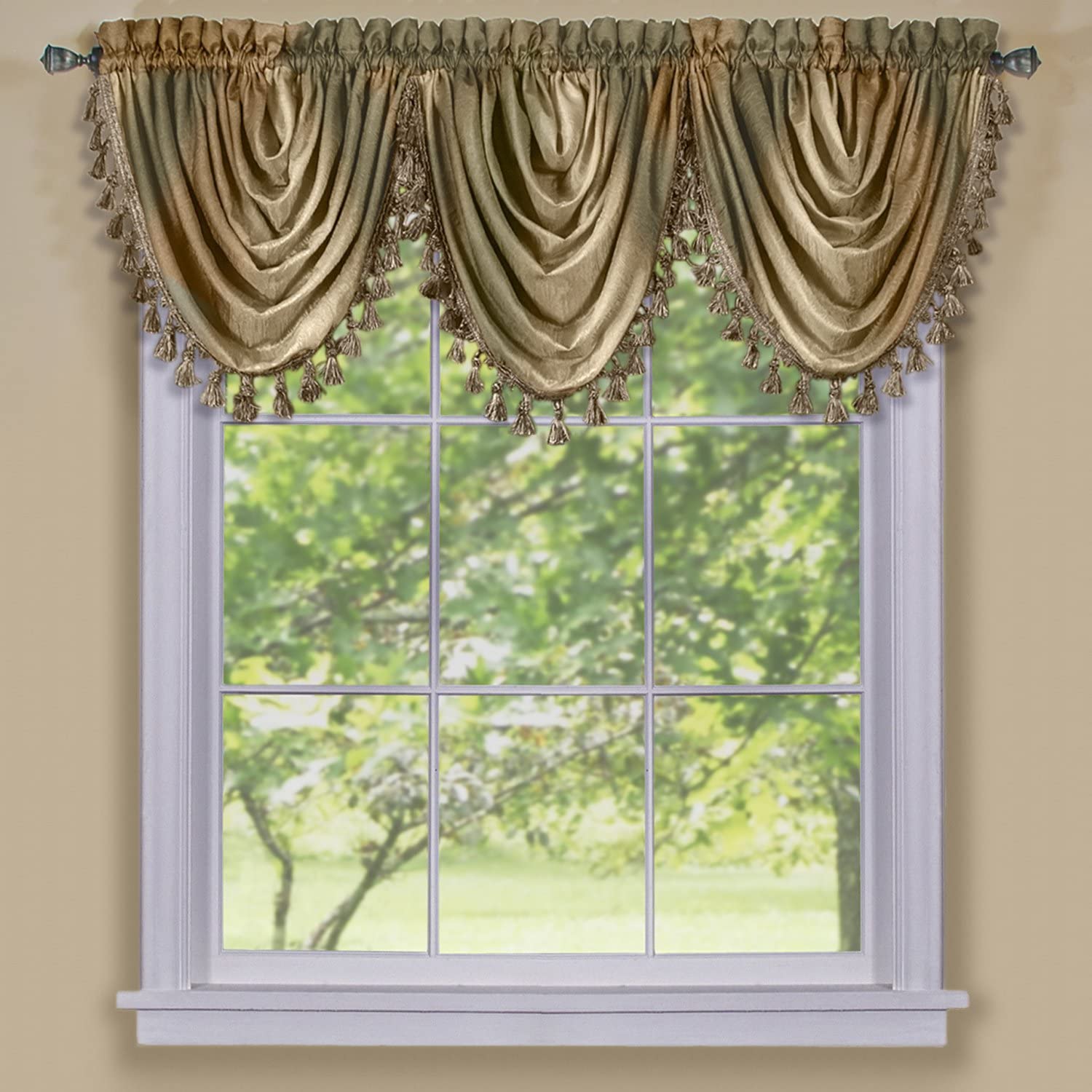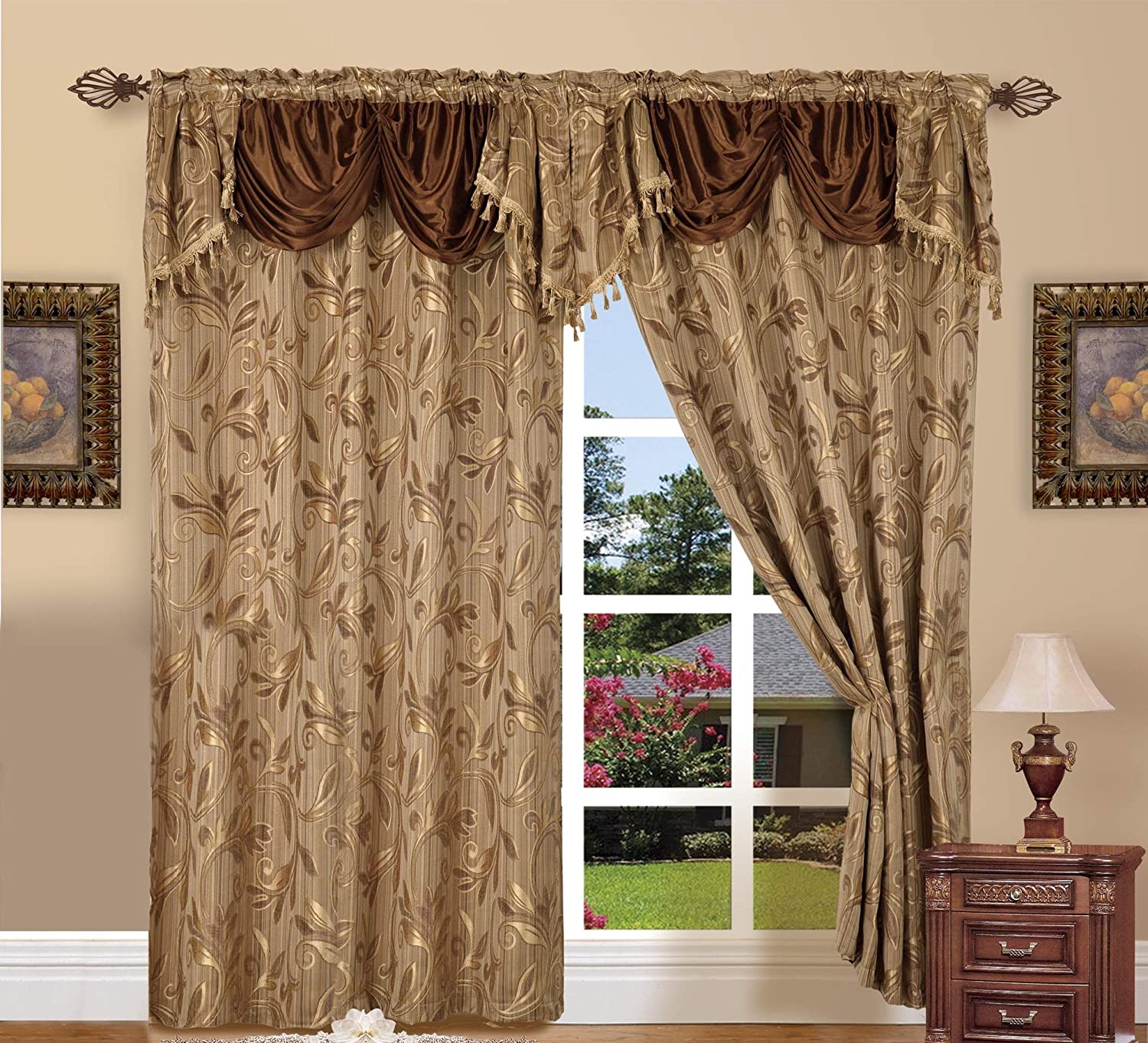 The Security of Hard Farmhouse Window Treatment
The fit and flare of soft window treatments are aesthetically appealing. But beyond fabrics, the best farmhouse window treatment is sometimes in having no curtain at all! It's not unusual to spot farmhouses with more wood and little to no laces. With the right color, you can achieve the romantic and chic vibe of wooden valance or shutters. Best of all, they offer you more privacy against intrusion and the weather. Yet adding a curtain is still a neat option that goes well with it though.
Shutters
Window shutters refer to either the interior or exterior shutter used in a building. A farmhouse often houses simplicity, comfort, and security (literally). Window shutters are not just for adding a little trim and detail. Its purpose is mostly in protecting the house from elements. But well, on our part, it plays both.
Customizing your own shutters is no big deal if you have the available resources. But if you don't want to go through the hassle of woodwork, there are options to deliver it to your doorsteps. You can visit Barnwood USA to pick the farmhouse window treatment and make a great conversation starter for visitors.
Shutters are not only limited to wood, though. There are also various vinyl and composite faux shutters available to suit different preferences. As far as style and design are concerned, they are also good enough to bring that rustic flair.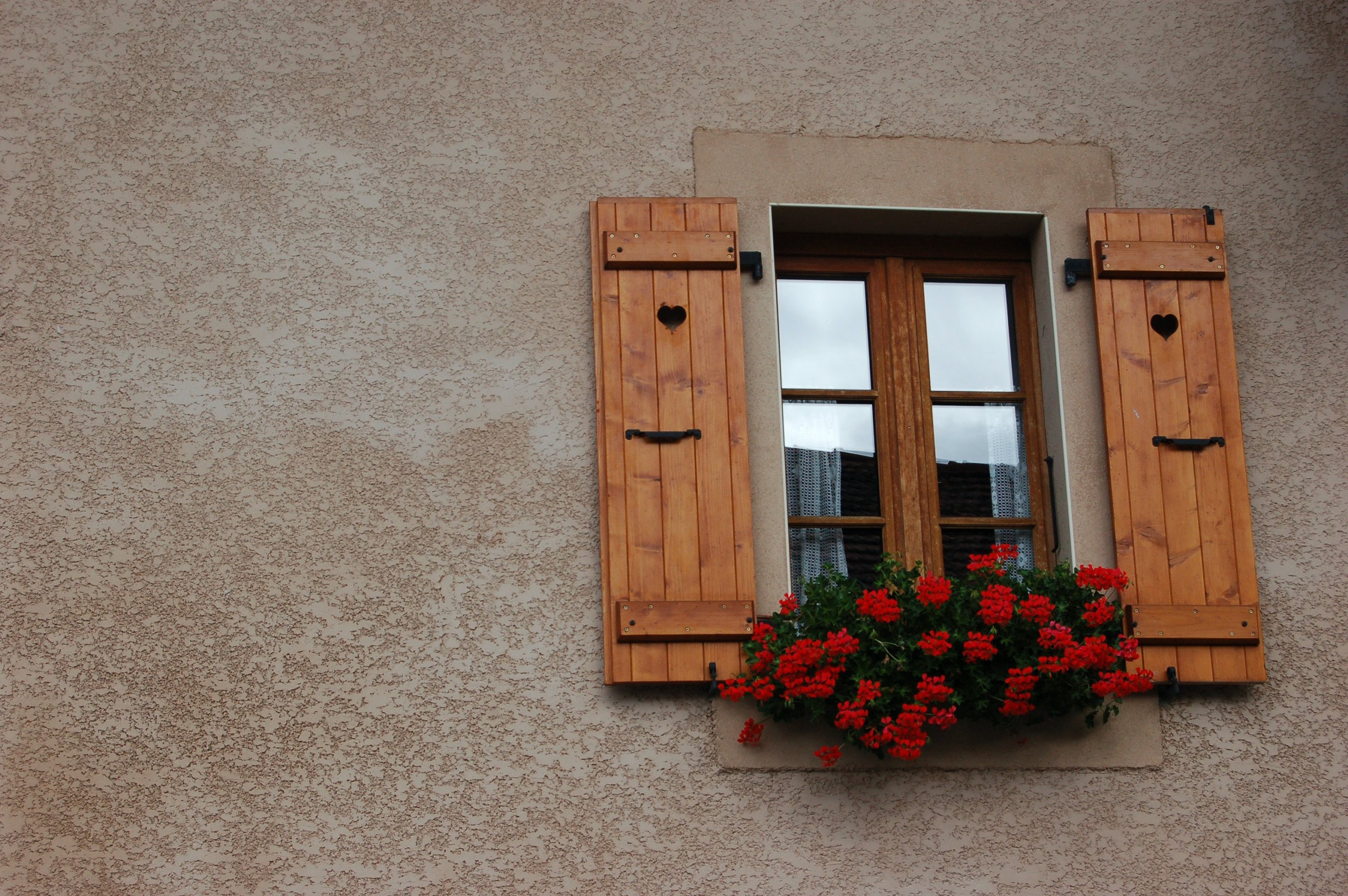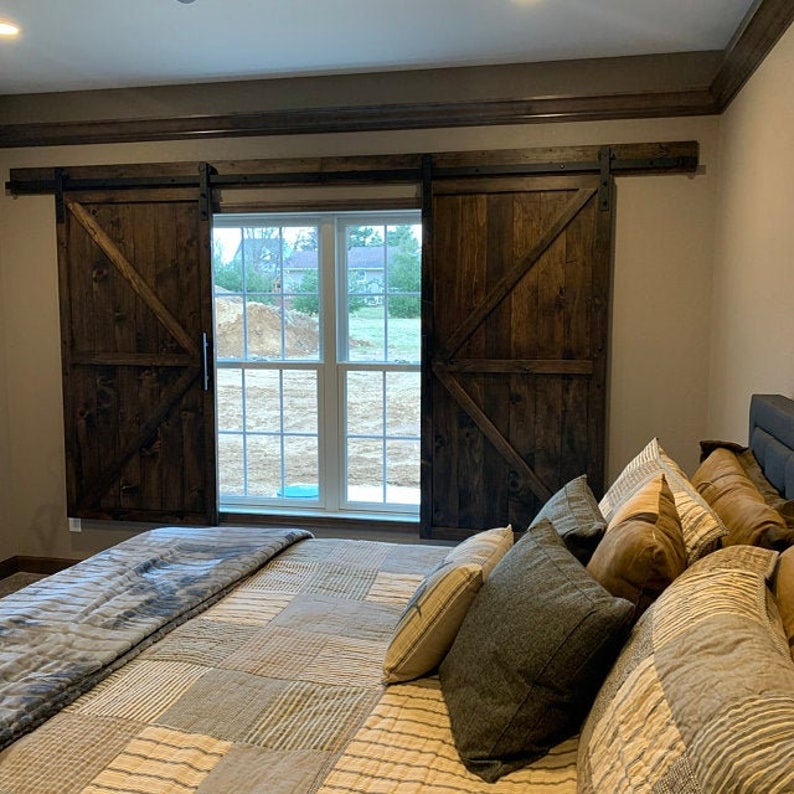 Woven Shades
Like all other farmhouse window treatments, woven shades are also exquisite pieces for a classy and cozy home. If you want to add natural warmth but with a casual look, get acquainted with the textures of woven shades. It is often made from bamboo, rattan, jute, or natural grasses. Thus, they are also called natural or matchstick shades.
The weave style among them varies, which can also affect the amount of light it can filter. There are privacy liners that allow an ample amount of light. Blackout window liners, on the other hand, gives out a darker feel to the room. But the choice of shade, of course, lies on the occupants. Roll-up woven shades will make a statement for a drab window sill.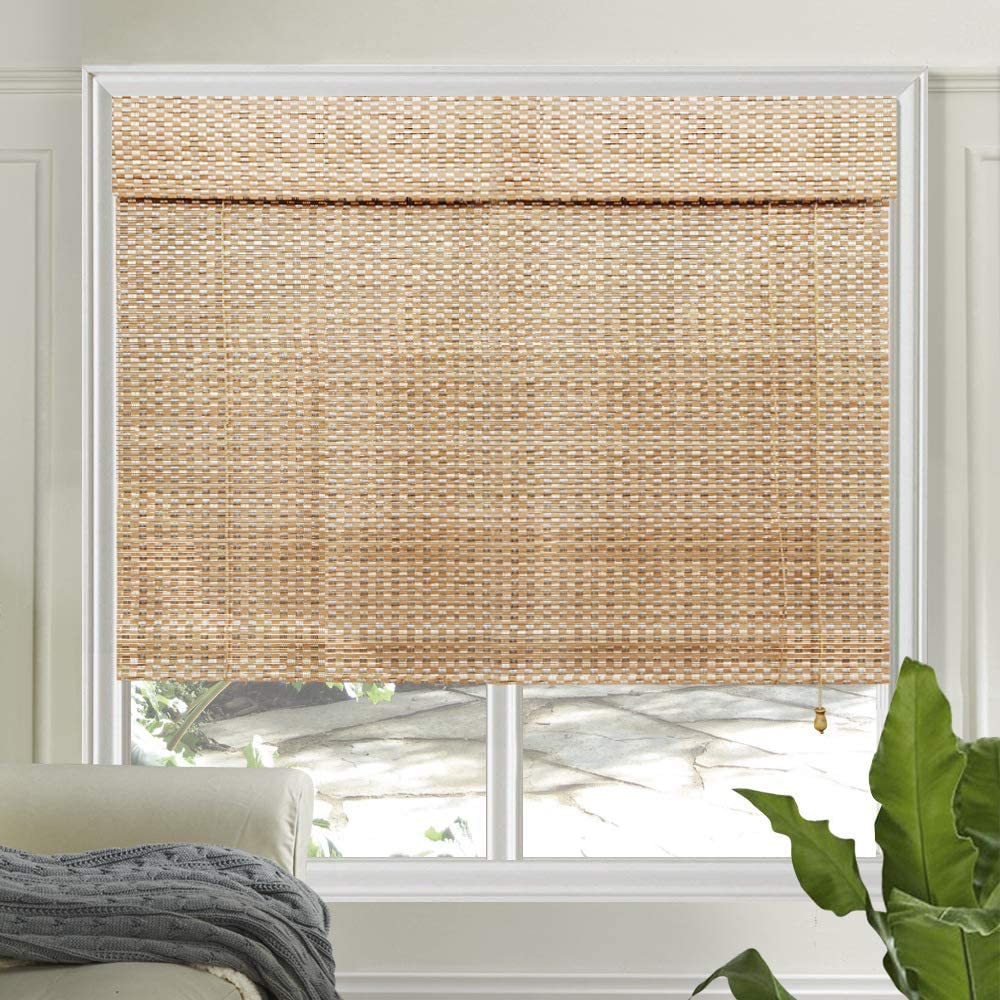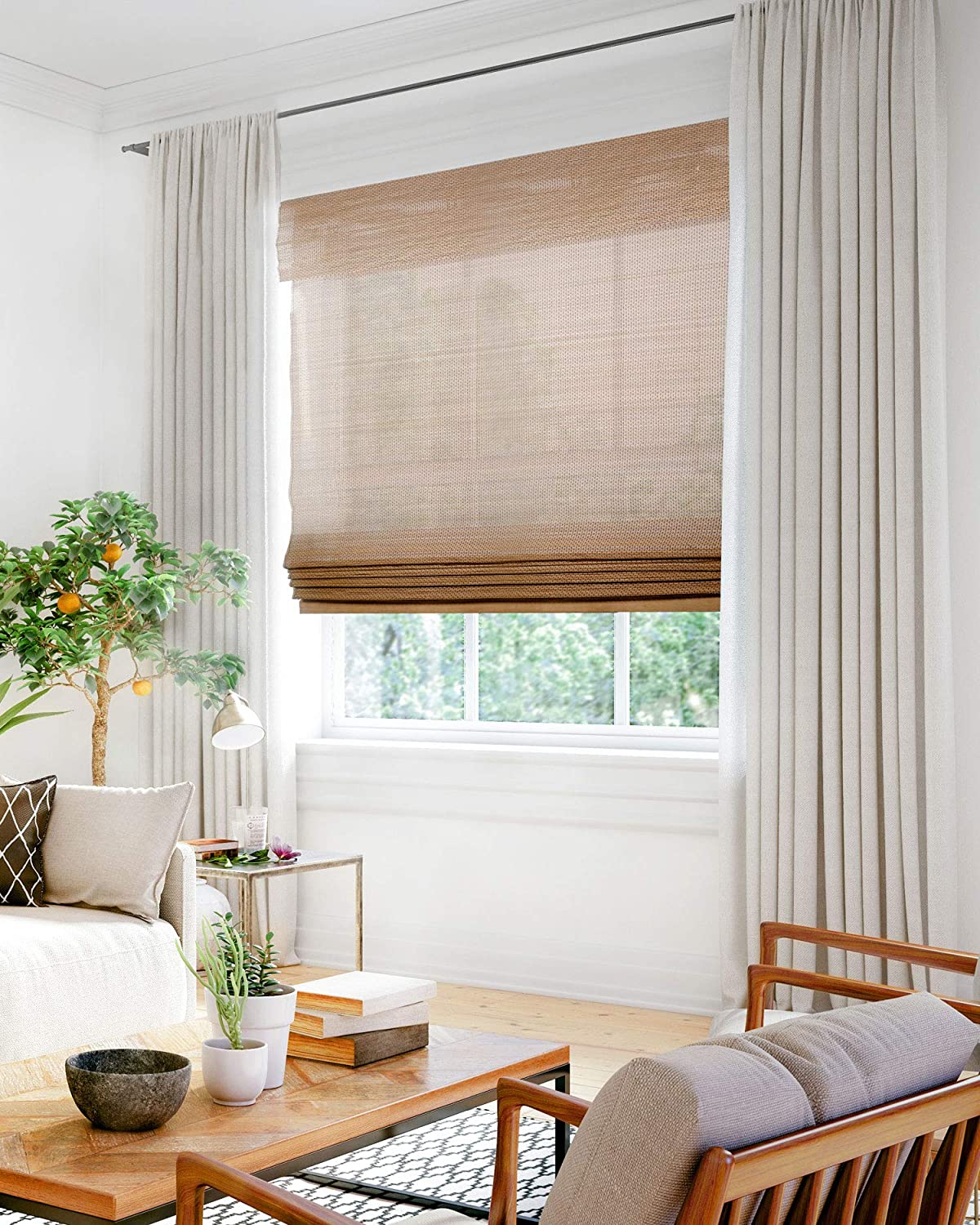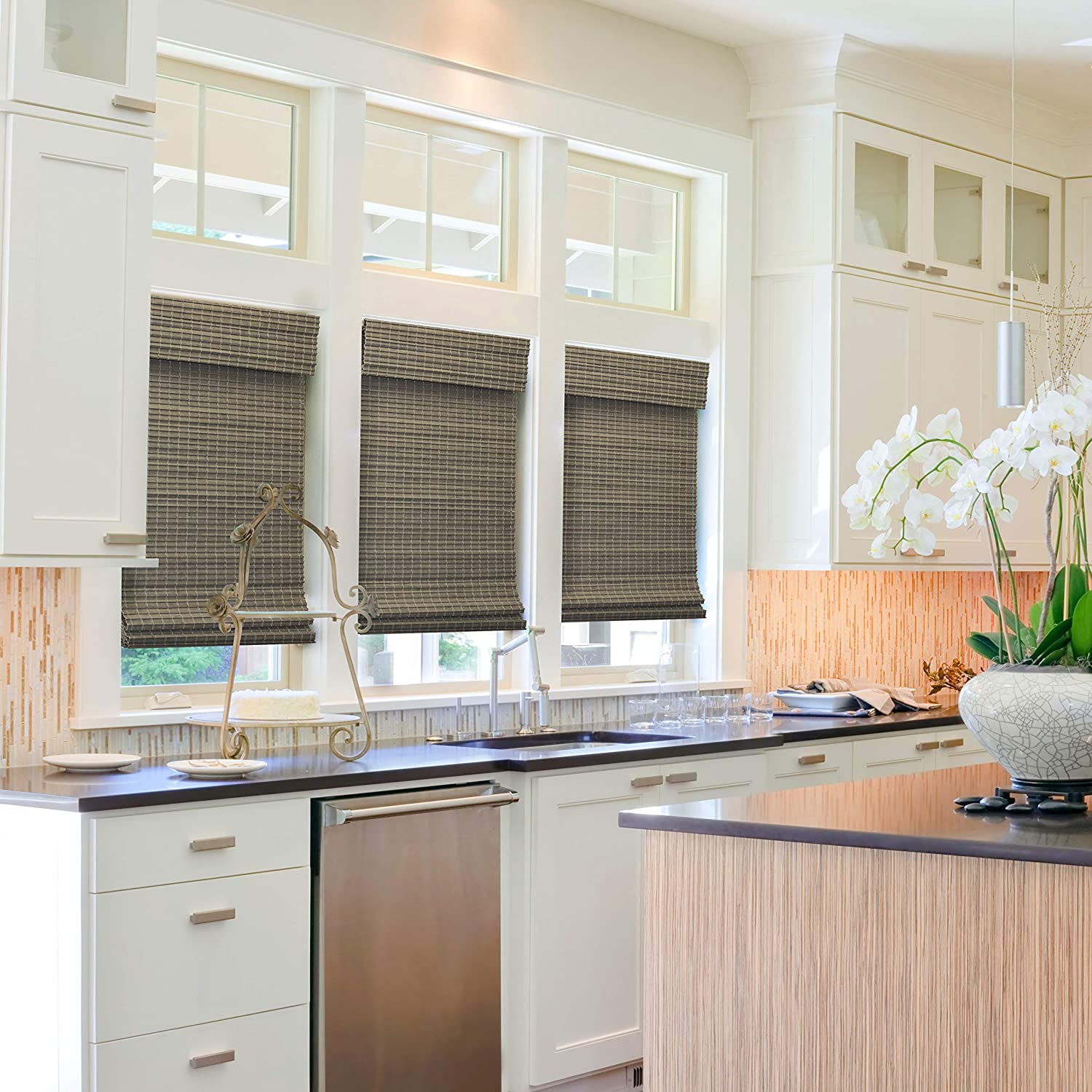 The Layered Window Treatment
Combining hard and soft window treatment showcases a contrast of vintage and edgy class. It makes an attractive alternative for people's rustic love affair. Doubling up with the necessity of shades and the finishing touch of curtains will bring out that unique flair. Aside from just the aesthetic character, it is also a functional setup.
For farmhouse windows, there's no need to go beyond the subtle look and cool color scheme. If you're going with layers, decide on a focal point and let the other layer fade with it. Go tone-on-tone with neutral colors to maintain that bucolic aura that farmhouses are popularly known for.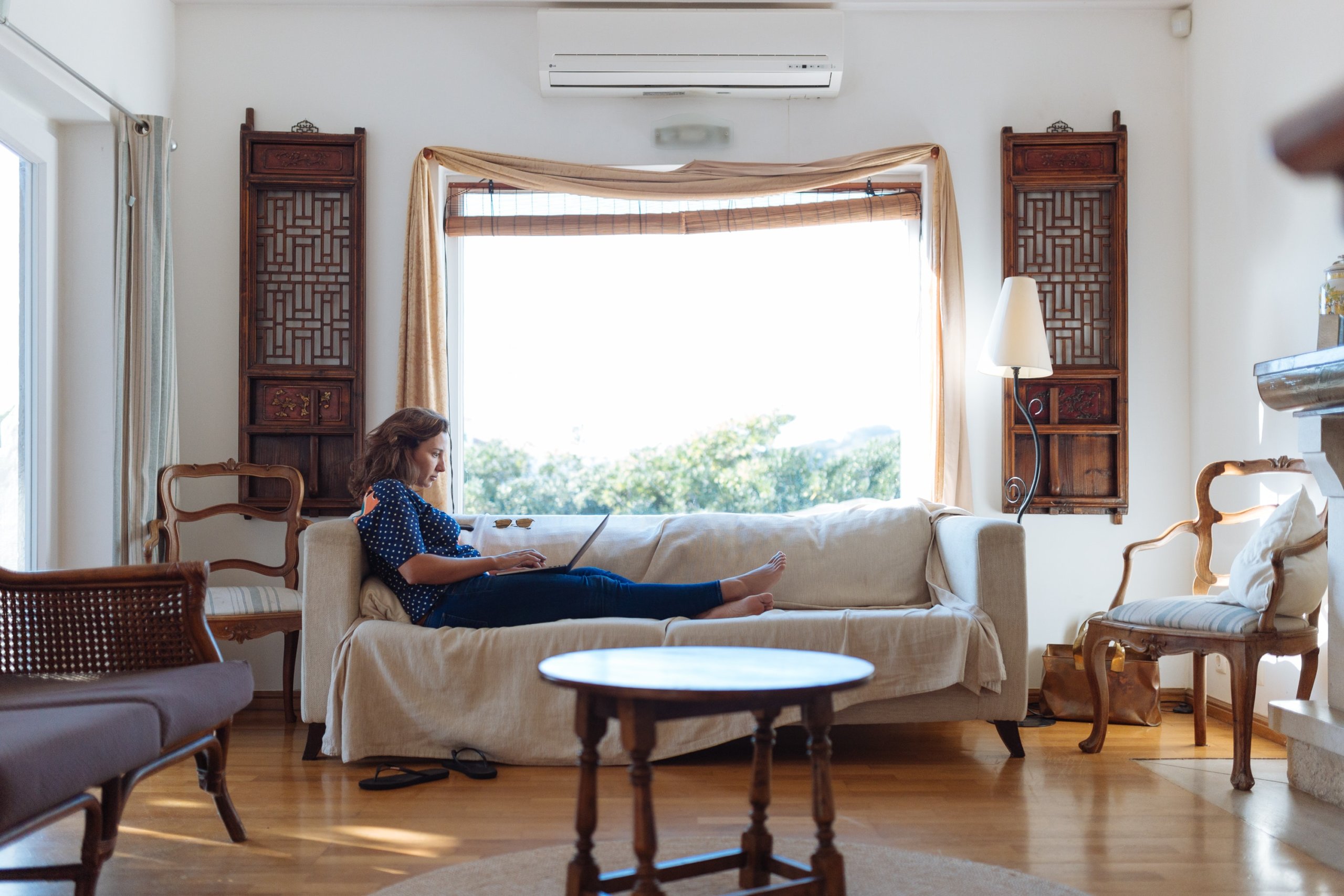 Amplifying your home's interior into a classy and timeless setting of a farmhouse vibe doesn't have to be daunting. There are impressive options if you want a simple and laid-back design or a swanky and elegant combo. Farmhouses boast of its earthy tones and layered textures to display their archetypal features. Finishing touches of old-fashioned hooks and rods will create your own little nook that feels so much like home.