Borrowing from the elements of local farmhouse design and adding contemporary upgrades that improve its aesthetics and ergonomics, Cutler Anderson Architects conjured up and brought to life the gorgeous Pennsylvania Farmhouse. Located on a vast 280 acre farm in the town of Lakewood, Pennsylvania, this modern farmhouse blends simplicity of design with comfort, energy-efficiency and smart architecture that responds to the specific needs of the site. Passive solar heating and cooling techniques play a major part in shaping the family home, as rolling sunshades and screens were used to shape the chic, white residence.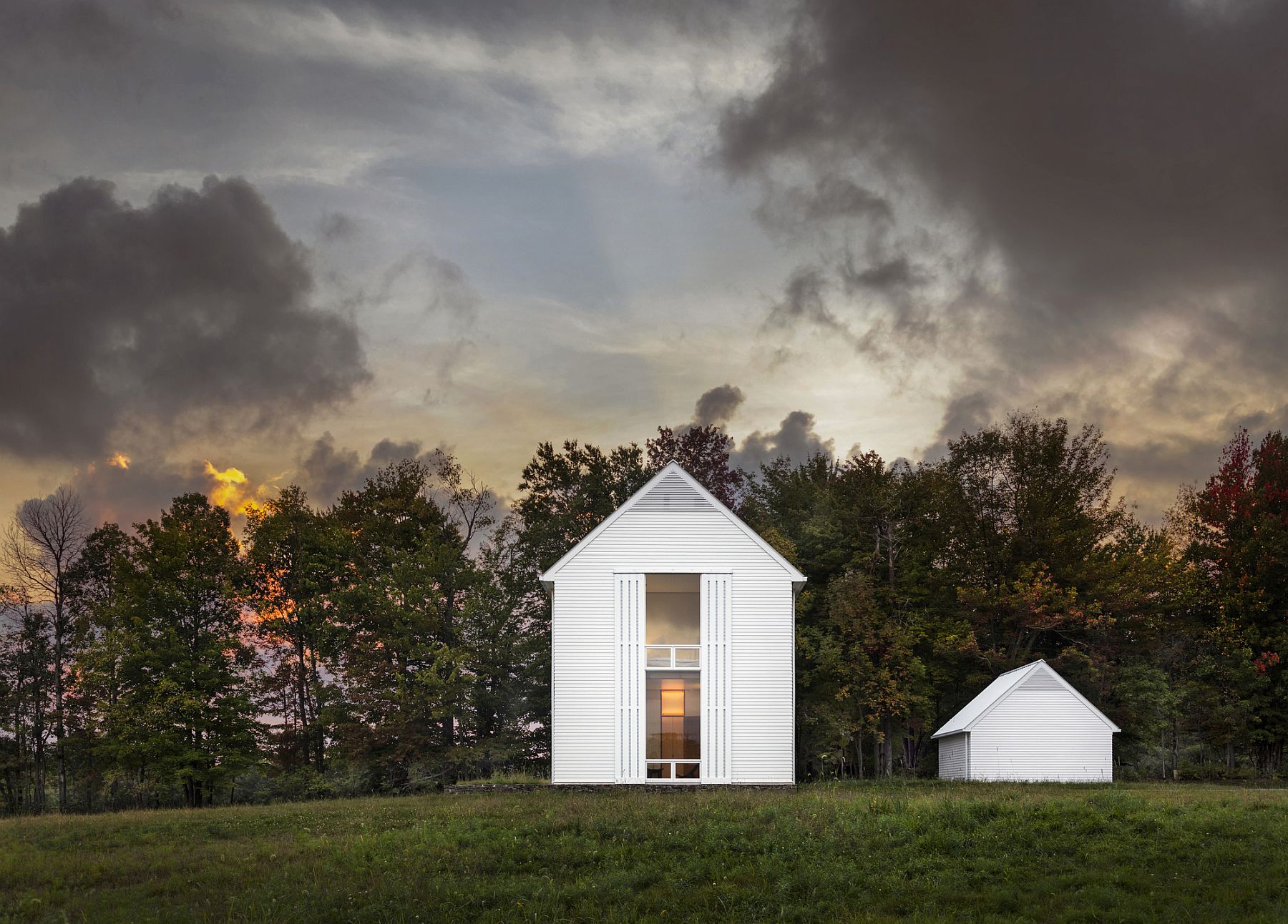 With large glass windows that bring ample sunlight during winter months and a system of shades that can easily switch between privacy and unabated views, this four-bedroom family farmhouse proves to be incredibly adaptable. A ground source heat pump and a wood-fired boiler provide additional heating in the winter months while the smart system of shades ensure that there is absolutely no necessity of air conditioning in the summer months. Essentially, this is a farmhouse that cuts back on power consumption and aims to reduce its carbon footprint as much as possible. [Photography: David Sundberg / ESTO]
RELATED: Contemporary, Energy-Efficient Home Heating With Timeless Elegance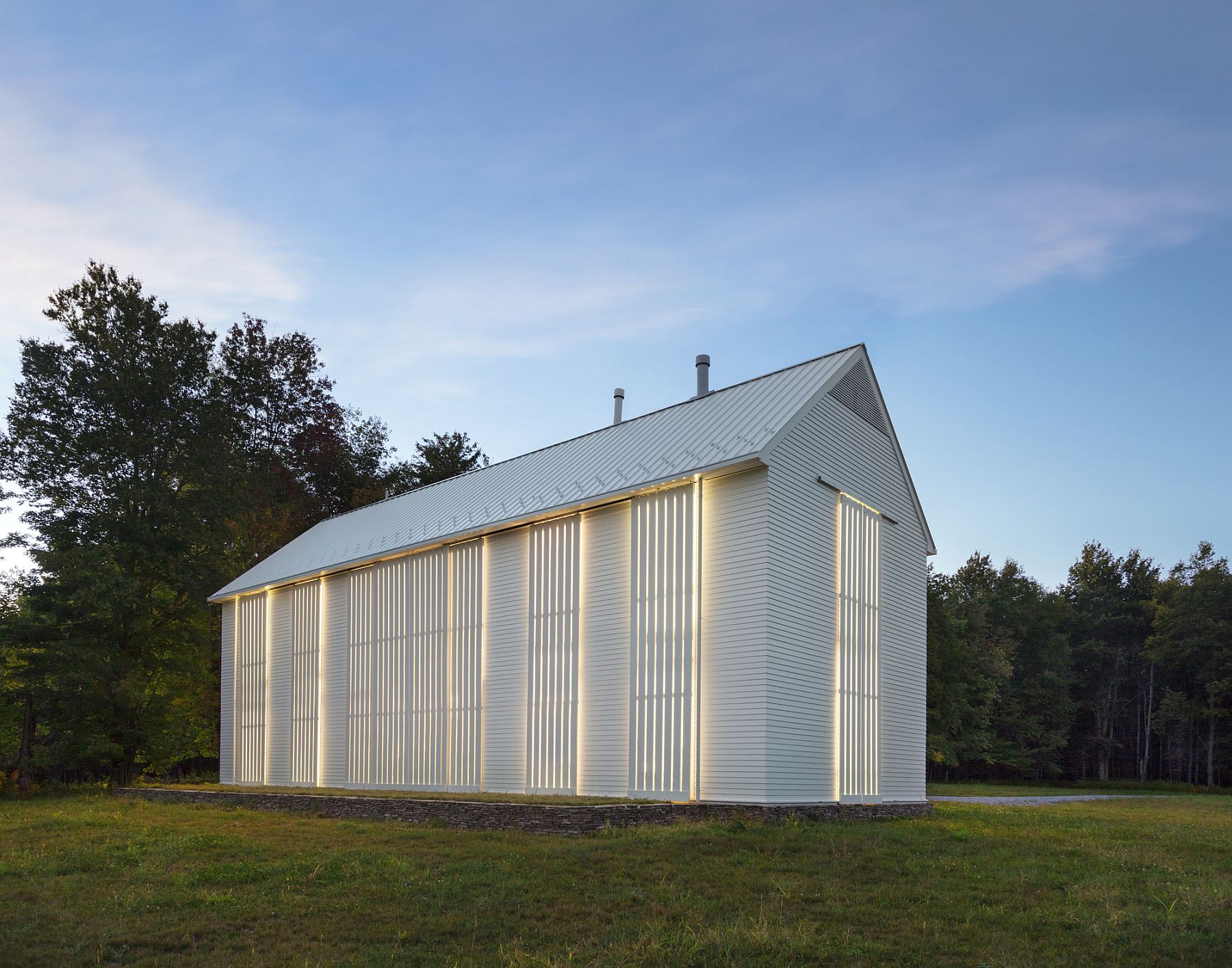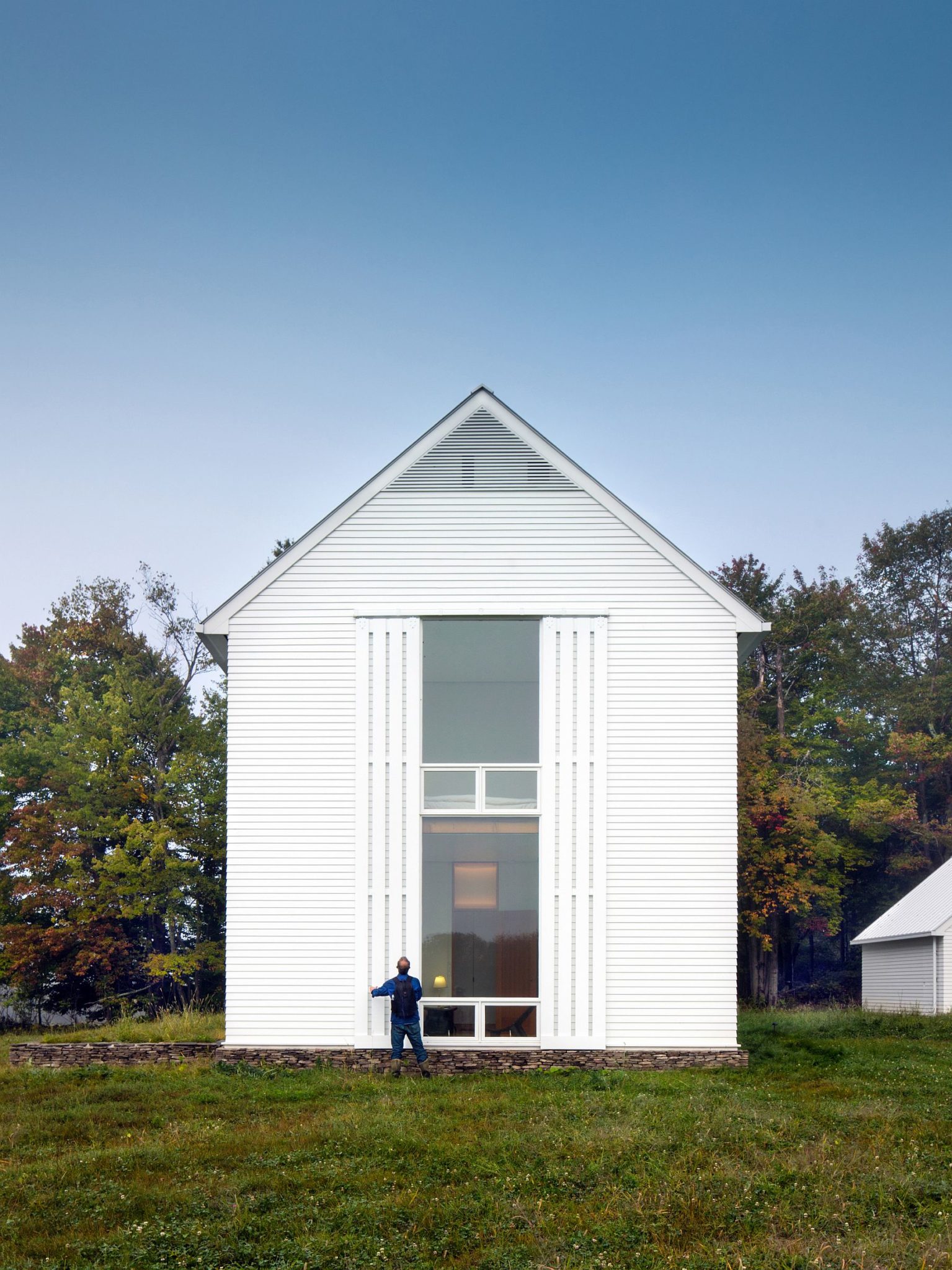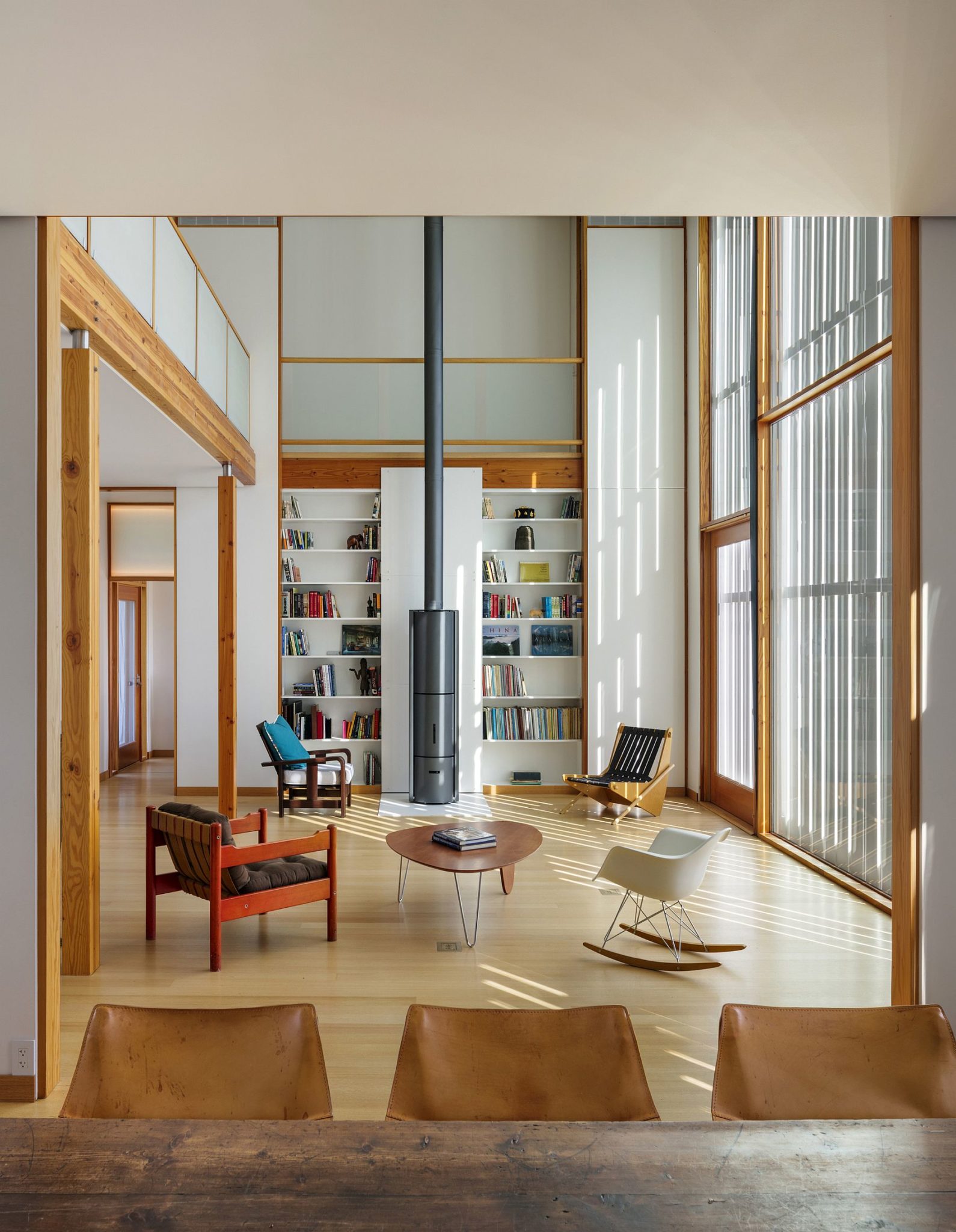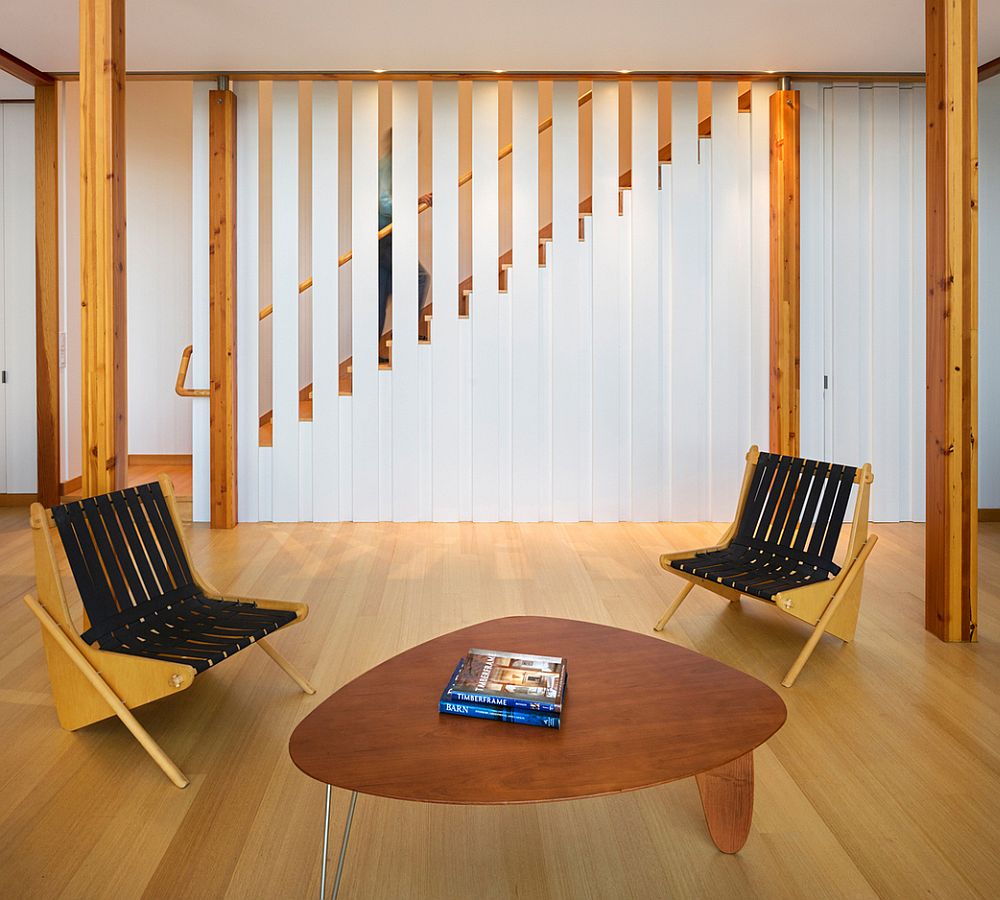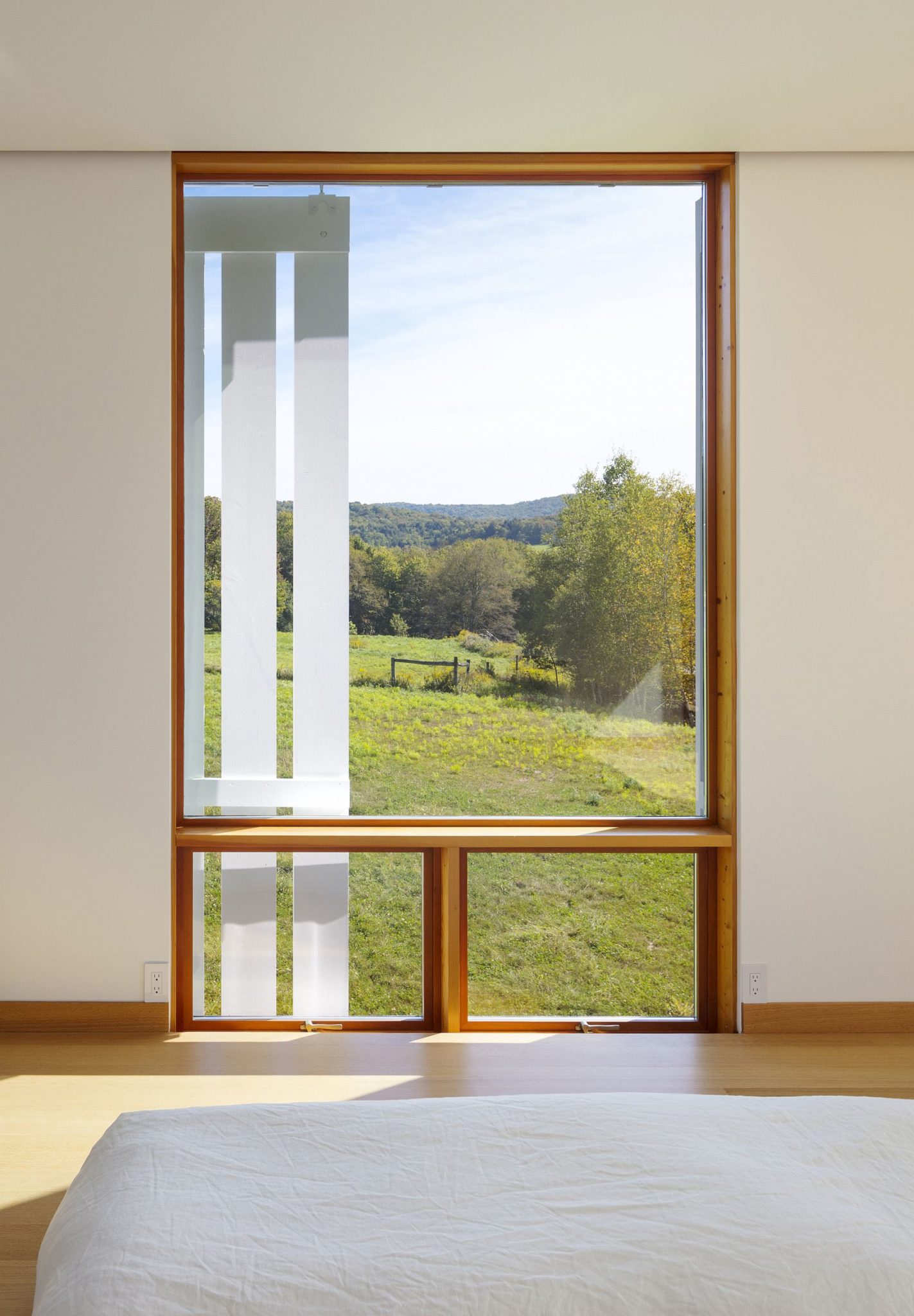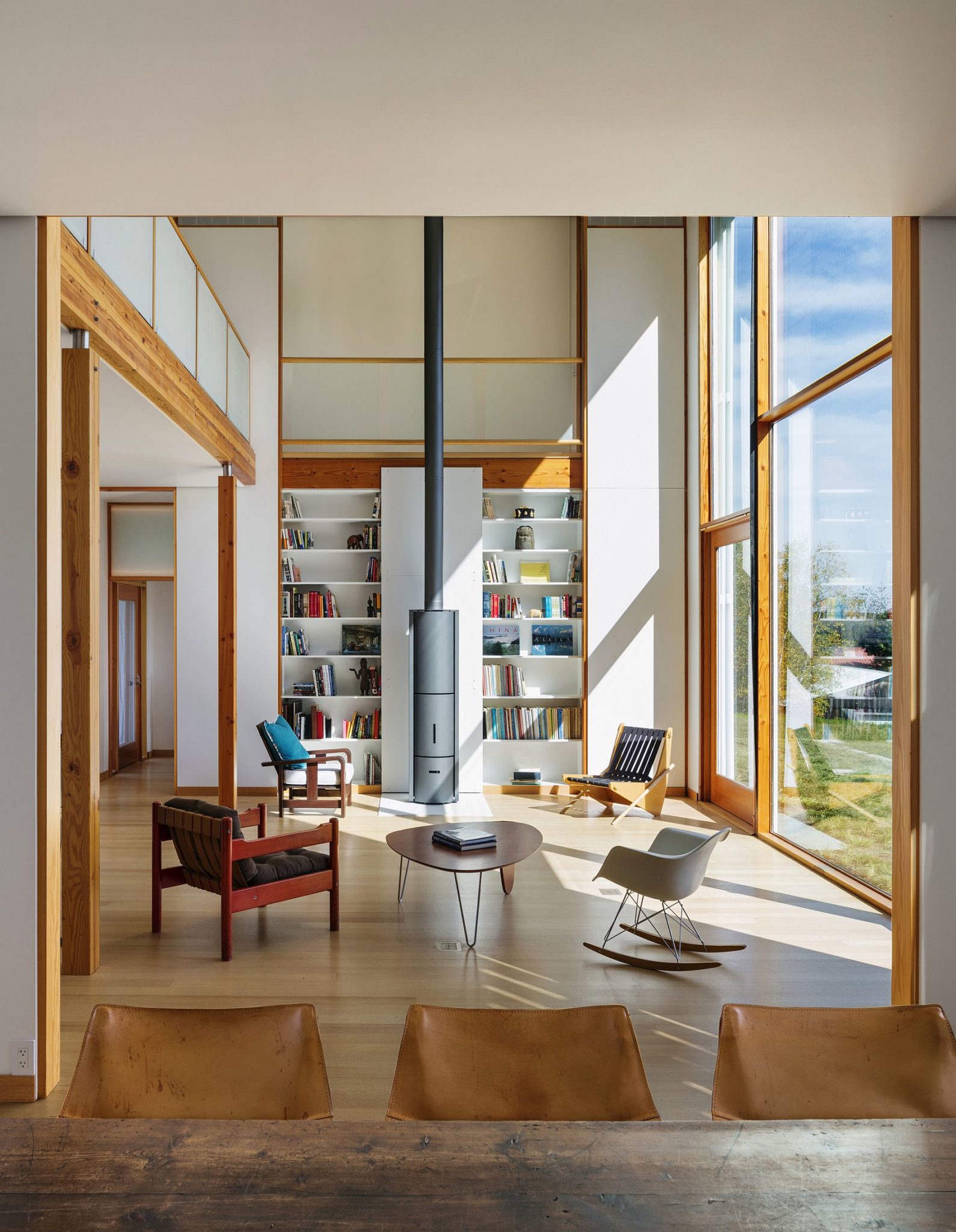 Toward the end of the construction phase, the contractor presented anecdotal evidence that when the sunshades were closed on hot summer days, the inside temperature was reduced by as much as 20 degrees F. Currently there is no air conditioning in the building but the ambient inside temperature seems comfortable for all occupants.
RELATED: Inspired, Small-Budget Contemporary Home with Efficient Sustainability